Fan control software is a program designed to observe and adjust the fan speed of the processor and graphics card for improved performance at the lowest possible noise level while maintaining the system temperature. Fan control software tools are used to maintain the ideal system temperature while reducing noise from the system fans.
Fan control software helps optimize the performance of system fans and prevent the system from overheating. This tool ensures the CPU fan speed is within the safe RPM range and the overall system temperature is within a safe range.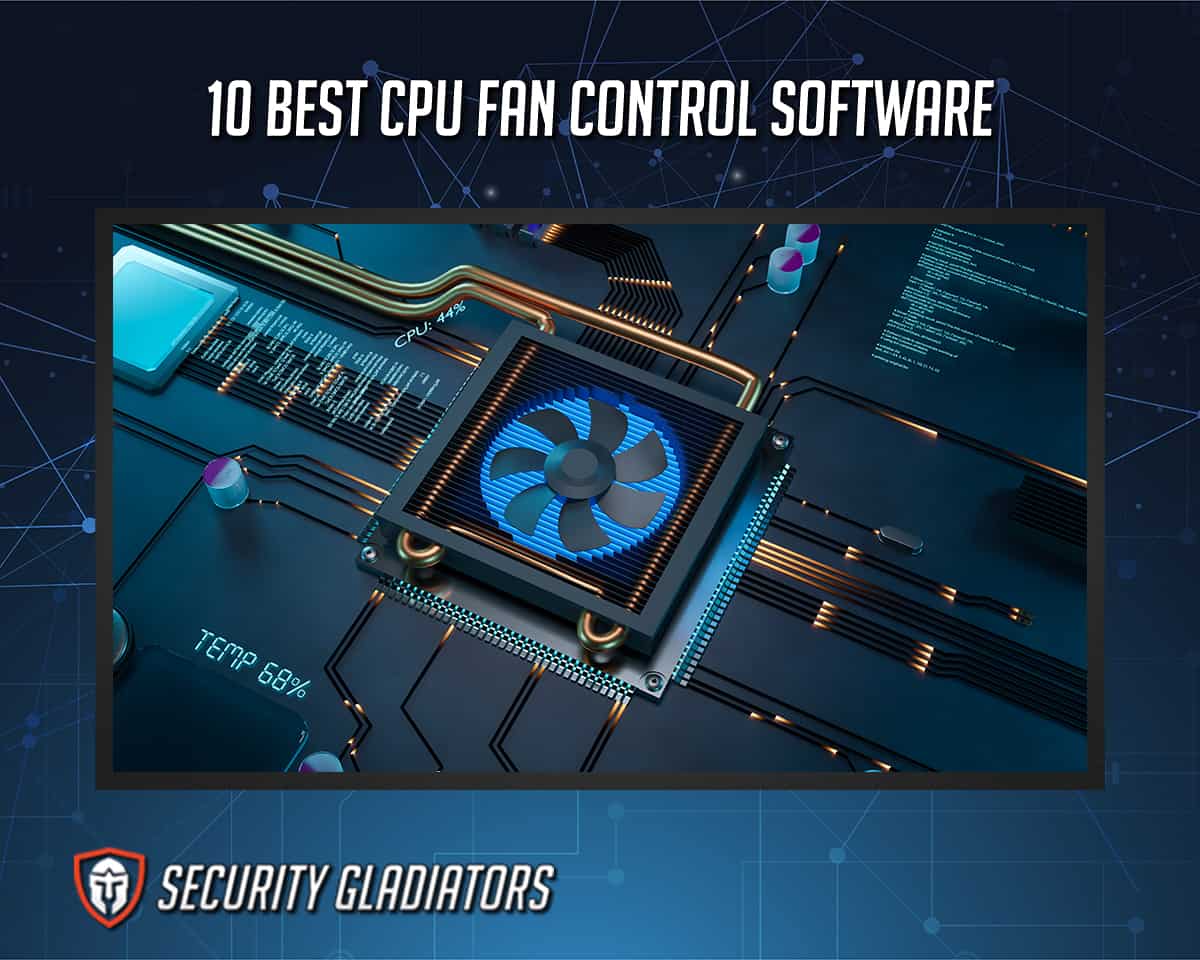 Fan control software programs are important in controlling the system temperature and fan noise. The 10 best CPU fan control software programs in 2023 are listed below.
Corsair Link
Mac Fan Control
MSI Afterburner
smcFanControl
Gigabyte EasyTune
Argus Monitor
Zotac FIRESTORM
SpeedFan
HWMonitor
HWiNFO
1. Corsair Link
Corsair Link is a system monitoring and controlling program developed by Corsair Gaming, Inc. Corsair Link is used to monitor and control system fans, lighting, CPU coolers and more.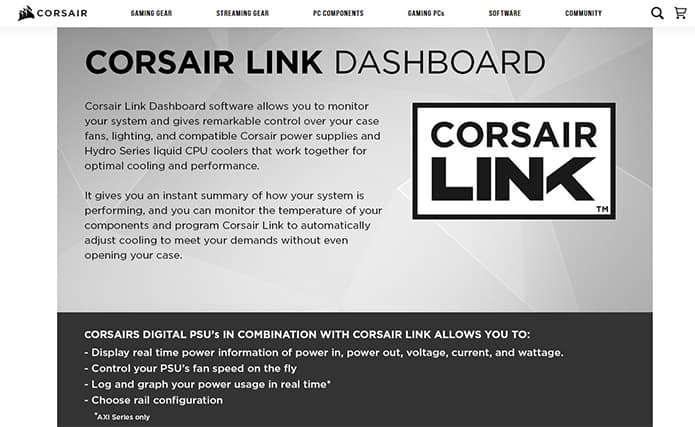 The pros of Corsair Link include allowing user-defined programming of performance profiles and providing accurate component readings. This program also allows adjusting cooling profiles of fans, is easy to install and use, and has a user-friendly interface. Despite these pros, Corsair Link has limited functions compared to Corsair iCUE.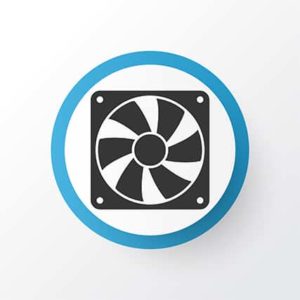 One unique feature of Corsair Link is the ability to monitor and control other Corsair hardware, such as the power and LED control. With Corsair Link, users can choose from several built-in fan modes or customize a fan speed curve, which is a strong side of this tool.
Corsair Link is safe to use and costs $54.99. Corsair Link works by allowing users to monitor and control system components via five panels: power, system, options, graph and groups. The fan control can be found in the system panel. Users can perform functions such as adjusting the speed of intake fans based on CPU temperature. There are also options available to customize the fan curve.
---
2. Mac Fan Control
Mac Fan Control is a fan control software for Mac and Windows computers. Mac Fan Control is used for observing and controlling fan speeds and temperature sensors in real-time.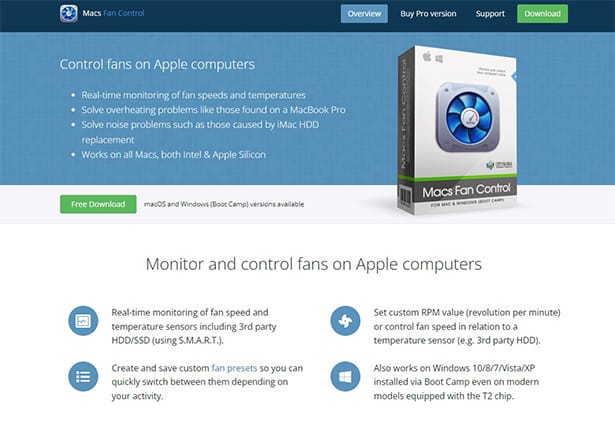 The advantages of Mac Fan Control include allowing the customization of the RPM value of system fans in connection with a temperature sensor, saving custom fan configurations, compatibility with Windows and a simple, user-friendly interface. However, this program doesn't specify which temperature sensors are linked to which fans and doesn't support automated notifications.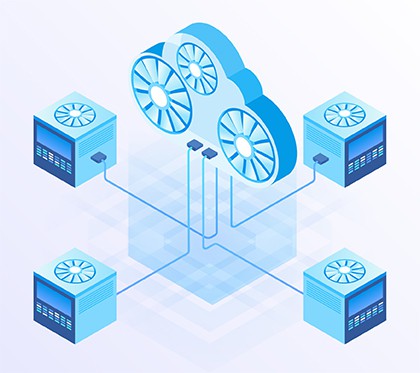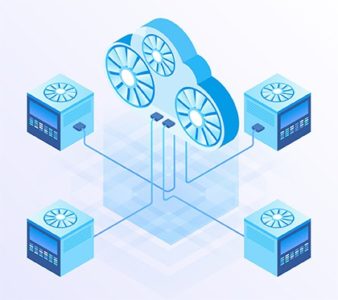 Mac Fan Control's unique feature is called "fan preset," which supports two modes: auto and custom. When set to auto mode, the program switches to monitoring while system fans work in the default mode. On the other hand, in custom mode, the software controls the fans either by setting fan speeds or using sensor-based control. Mac Fan Control helps users overcome MacBook Pro overheating problems and noise issues caused by replacing Mac hard drives, which are a few strong sides to using this software.
Using Mac Fan Control is safe when used properly. Mac Fan Control has a free version and a "Pro" version available. The Pro version costs $14.95 for a macOS license and $24.95 for both macOS and Windows. Mac Fan Control is owned by CrystalIDEA and works by monitoring and controlling the speed of fan controllers. Fan controllers are usually coupled with thermal sensors that adjust the fan speed when a temperature change is sensed. Mac Fan Control can control the fan controllers by allowing users to set fan speeds of their choice.
---
3. MSI Afterburner
MSI Afterburner is an overclocking tool developed by Micro-Star International Co. Ltd (MSI). While MSI Afterburner is mainly an overclocking software, the tool can also be used to adjust fan speeds.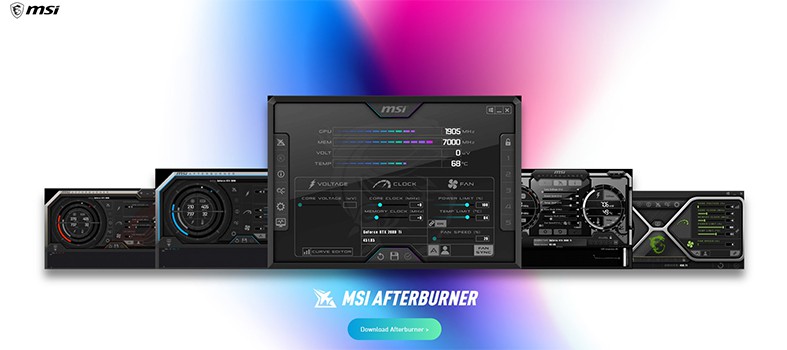 The merits of using MSI Afterburner are that the software supports custom fan profiles and fan speed curve customization while also allowing users to manually adjust the fan speed. However, using this software may increase fan noise.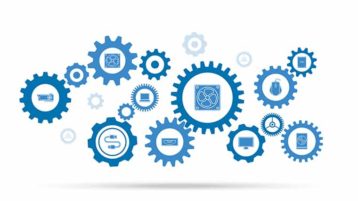 One unique feature of MSI Afterburner is the "auto fan speed mode," which adjusts fan speeds with respect to GPU factory settings. Also, MSI Afterburner helps users find the right balance between temperature and performance by customizing the fan speed curve, which is a strong point of this software.
MSI Afterburner is safe when used properly, and the program is available for free. MSI Afterburner works by allowing users to manually slide the fan speed bar to the desired value and customize the fan speed curve to maintain the ideal system temperature and improve performance.
---
4. smcFanControl
smcFanControl is a fan control software program for Mac developed by Hendrik Holtmann for Eidac. smcFanControl is primarily used to set the desired minimum fan speed so that speed can be increased to make the system cooler.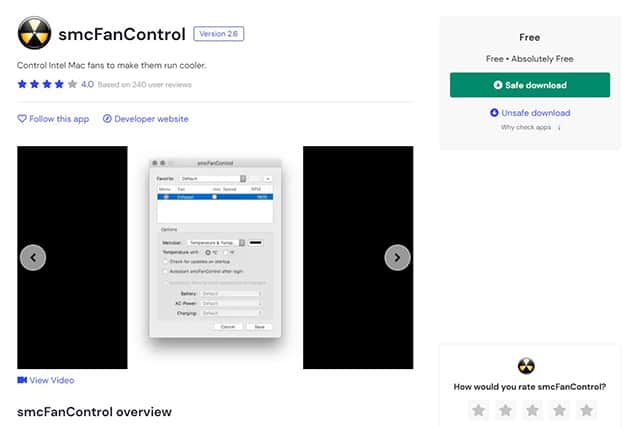 Some of the pros of smcFanControl include lowering Mac temperature to prevent overheating and offering timer control to remind users of what fan to turn on and at what time. However, this software is only supported on macOS, which limits the software's target market.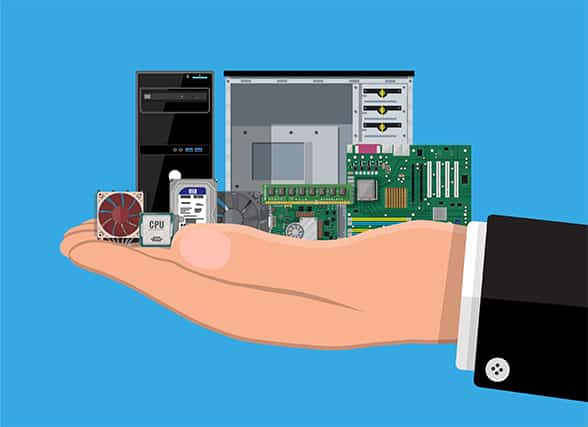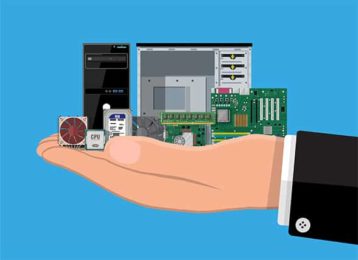 smcFanControl offers a unique "Low battery alarm" feature that automatically turns off fans when a low battery is detected and turns the fans back on when the system is fully charged. One strong side of this software is that the tool doesn't allow users to set a minimum speed below the default speed set by Apple.
smcFanControl is safe to use, available for free and owned by Eidac. smcFanControl works by allowing users to manually set the minimum speed for each Mac fan. This software also supports three custom presets for when a MacBook is charging, connected to AC power or running on battery, allowing users to set different fan speeds for each power mode.
---
5. Gigabyte EasyTune
Gigabyte EasyTune is an overclocking tool developed by Giga-byte Technology Co. Gigabyte EasyTune is mainly used to fine-tune system settings, but the software can also be used to manually adjust the speed of the processor's cooling fan.

The pros of Gigabyte EasyTune include allowing customization of the processor's cooling fan to different RPMs at different temperatures, a simple interface and timer control support for motherboards equipped with a North-bridge cooling fan. Despite these merits, Gigabyte EasyTune is only compatible with Windows and offers limited integration.
Gigabyte EasyTune's unique features are "Smart Fan Auto" and "Smart Fan Advanced," with the former equipped with four different smart fan modes. A strong side of this software is enabling the synchronization of computer fans by manually setting the curve ratio of each fan.
Gigabyte EasyTune is safe to use and available for free. Overall, this software tool allows users to manually adjust fan speeds using the Smart Fan Auto option and configure the fan speed curve via the Smart Fan Advanced function.
---
6. Argus Monitor
Argus Monitor is a fan control software developed by Argotronic UG. Argus Monitor is mainly used to control all system fans linked to supported hardware.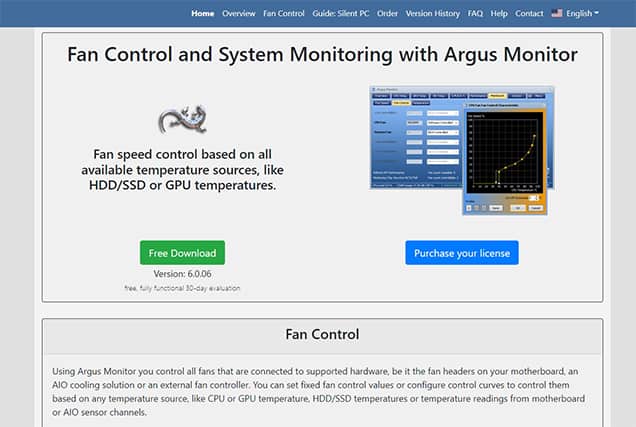 Argus Monitor's advantages include the ability to control motherboard fan headers, an external fan controller and AIO cooling solution, the configuration of fan curves based on different computer component temperatures such as CPU/GPU temperature, HDD/SSD temperature or temperature of motherboard/AIO sensor channels, and support for saved fan profiles. Despite these merits, Argus Monitor only works with supported hardware with temperature sensors. Also, the user interface cannot be customized.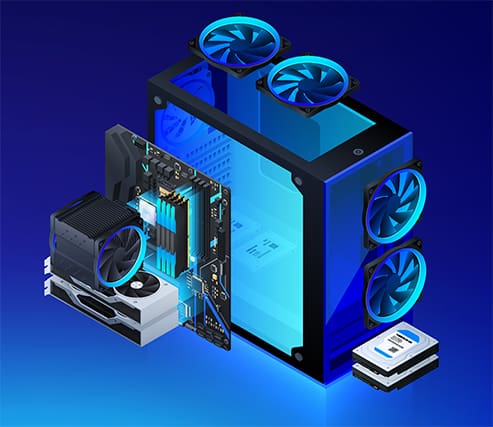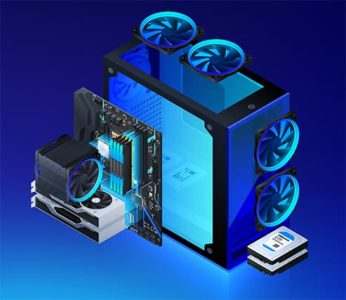 The "Multiple Controller" function in Argus Monitor is a unique feature that allows several controllers to work in parallel for all fans and then adjust fan speed using the maximum control value. This software also averages temperature over rate limits to maintain fan speeds at steady values.
Argus Monitor is safe to use. The software costs $13.90 for a one-year license and $28 for a three-year license. There's also a 30-day free version available. Argus Monitor works by allowing the manual control of all system fans or customization of fan curves to adjust fan speeds based on different component temperatures.
---
7. Zotac FIRESTORM
Zotac FIRESTORM is an overclocking software developed by Zotac Technology. While primarily an overclocking tool, Zotac FIRESTORM can also be used to adjust fan speed and rotation.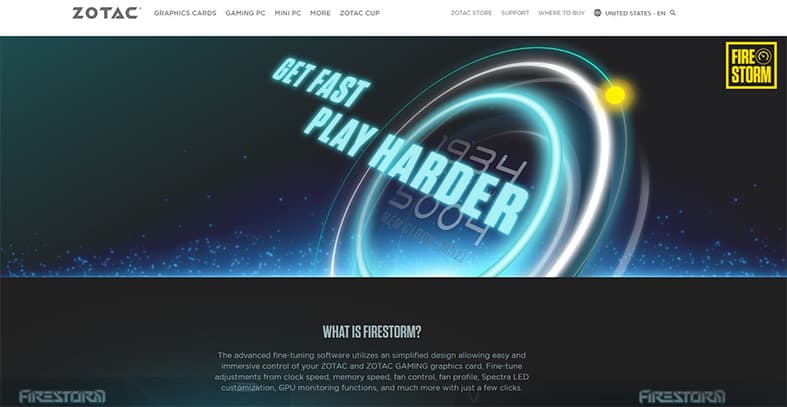 Some of Zotac FIRESTOM's advantages include an easy-to-use interface, support for custom fan profiles and optimized system temperature with reduced fan noise. However, FIRESTORM only works with Zotac Gaming GeForce graphic cards on Windows and is not compatible with macOS. Also, this software cannot be used to control processor fans.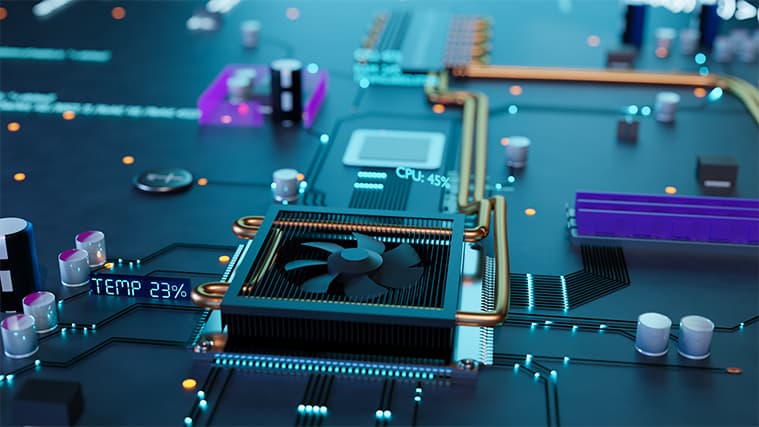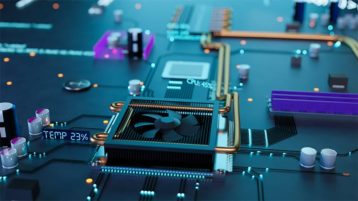 FIRESTOM's unique feature is "Active Fan Control" for RTX GPUs, which permits users to manually set speed values for each fan and automatically apply changes. Likewise, this software provides an "Advanced" tab in which the fan curve of the graphics card can be configured as desired, which is another selling point of this tool.
Zotac FIRESTORM is free and safe to use. Overall, the software works by permitting users to manually adjust the fan speed slider to the preferred speed or adjust the graph of the fan curve to determine or control fan speeds at a specific temperature.
---
8. SpeedFan
SpeedFan is a fan control software designed for Windows by Alfredo Milani Comparetti. This tool is used to adjust the fan speeds of system components in relation to the temperature of those components.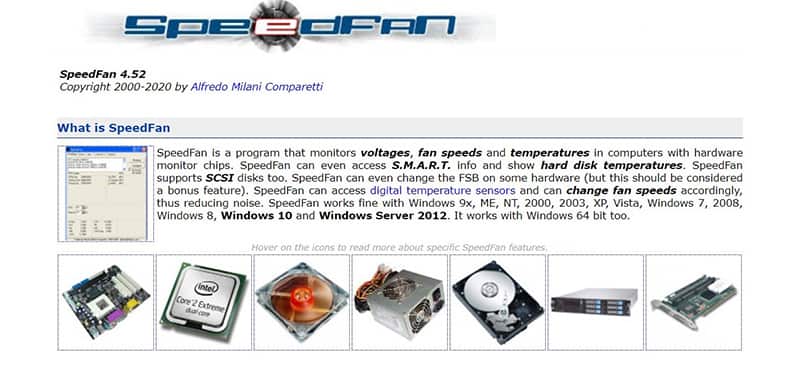 The merits of using SpeedFan include reduced fan noise, monitoring of component voltages and temperatures, and access to S.M.A.R.T. info and digital temperature sensors. However, SpeedFan is an old software program and rarely receives updates. The software also works with old generation motherboards only.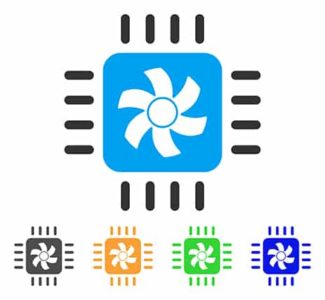 SpeedFan has a unique feature called "Advanced Fan Control" that sets the minimum and maximum speed values based on temperature readings for optimal performance. A strong side of SpeedFan is the temperature tab's warning levels which, when exceeded, trigger the software to adjust PWM to 100%.
SpeedFan is safe to use and free to download. This fan control tool works by adjusting fan speeds with respect to temperature. Users are allowed to manually select minimum and maximum speeds and then apply the respective settings.
---
9. HWMonitor
HWMonitor is a monitoring software program developed by Franck Delattre for CPUID. In addition to monitoring fan speed, this software can also be used to monitor the speed, voltage and temperature of computer components. HWMonitor works with Intel, AMD and VIA processors. Also, the software has a simple, easy-to-use interface and receives regular updates. Despite these pros, HWMonitor is limited to monitoring and cannot control fan speeds.

The "Graphs Generator" is a unique feature of HWMonitor that auto-generates and saves usage data graphs. A key selling point of HWMonitor is that the software is a great stress testing tool, providing real-time clock speed, temperature and voltage readings.
HWMonitor is safe to use. The software offers a free standard version and a "Pro" version that costs €19.95 ($21.92) yearly and €34.95 ($38.41) for a two-year plan. The program works by simply reading and displaying data such as temperature, fan speeds and voltages received from system sensors.
---
10. HWiNFO
HWiNFO is a monitoring and hardware analysis program developed by Martin Malik. HWiNFO is used for monitoring and reporting the status of computer hardware.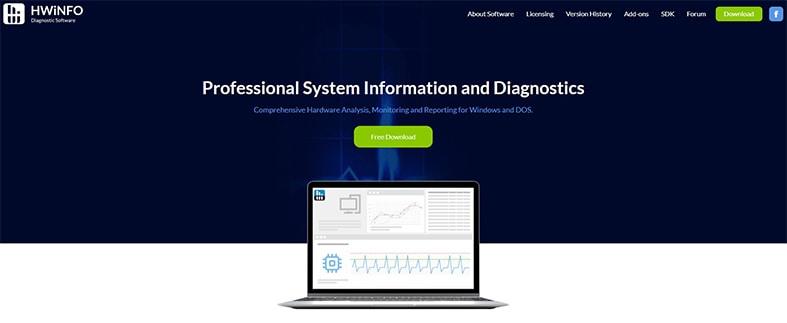 The merits of HWiNFO include regular software updates, the provision of detailed reports, ease of use and support for DOS versions. However, users are forced to restart the app to switch between sensor and summary tools, and the software is not supported on macOS.
A unique feature of HWiNFO is the program's ability to detect computer failures in high radiation fields. HWiNFO can be integrated with other tools or add-ons, such as EVGA Precision and MSI Afterburner, which is a strong side of this program.
HWiNFO is safe to use and free to download. This software tool works by monitoring and reporting data on computer hardware systems.
---
What is the Importance of CPU Fan Speed for Computer Health?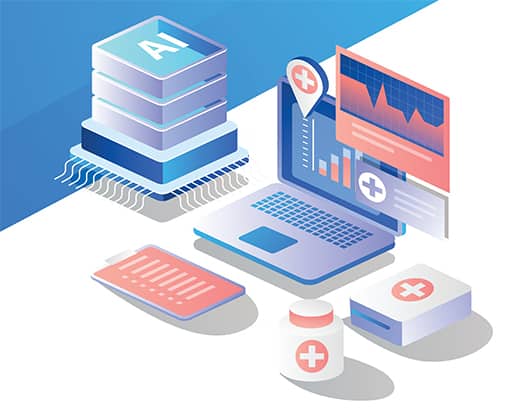 CPU fan speed is important in maintaining an ideal system temperature. Increasing fan speed will make the CPU run cooler and prevent the CPU from overheating. Also, increasing fan speed aids the overclocking process, which is one of the ways to improve your computer performance. On the other hand, reducing fan speeds reduces fan noise, consumes less power and improves CPU lifespan.
Note:
Essentially, increasing the fan speed will maintain optimum system temperature or keep the system temperature within safe limits. Increasing CPU fan speed is important in enhancing the system's performance. The benefits of doing this include reduced fan noise, prevention of overheating and aiding overclocking.
What is a Good Fan Speed for CPUs?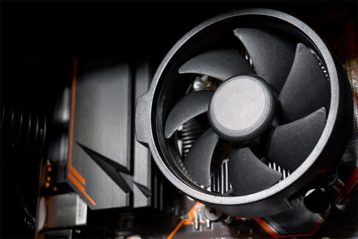 A good fan speed should be between the ranges of 3000 RPM and 4000 RPM. This is what should be the ideal CPU fan speed. However, this may vary for each fan size. For instance, a large fan running between 1000 RPM and 2000 RPM may maintain the same system temperature as a small fan running between 3000 RPM and 4000 RPM. Furthermore, this may be different from what purpose the computer serves. For instance, a gaming laptop should be kept at 100% RPM at 70°C and 50% RPM between 50°C and 55°C.
What If CPU Fan Speed Is Increased Too Much?
Increasing the CPU fan speed beyond safe limits will result in loud noises, overheating and, eventually, damage to the CPU. The recommended safe minimum fan speed is 3000 RPM, while the maximum safe fan speed is 4000 RPM.
What If CPU Fan Speed Is Decreased Too Much?
Decreasing the fan speed to an extremely low RPM rate will cause serious overheating since there would not be enough air to dissipate the heat generated by the CPU. This will result in throttling and system crashes and may damage the CPU. For low fan speeds, the minimum fan speed should be kept at 1000 RPM, while the maximum fan speed should be 2000 RPM.