P
utting away junk files and making sure the computer system is fully functional is unsurprisingly essential in modern times. Even smartphones usually come with a built-in cleaner to prevent overloading storage with useless files taking up valuable space, making the system unbearably slower. While different programs offer additional features, the main function of memory cleaner software is to dispose of the potentially harmful elements in the system and free up space without wasting time sorting through files. Viruses and malware, on the other hand, are another story. The process of understanding what different security software programs do to the system cmaan be quite taxing, especially for new users.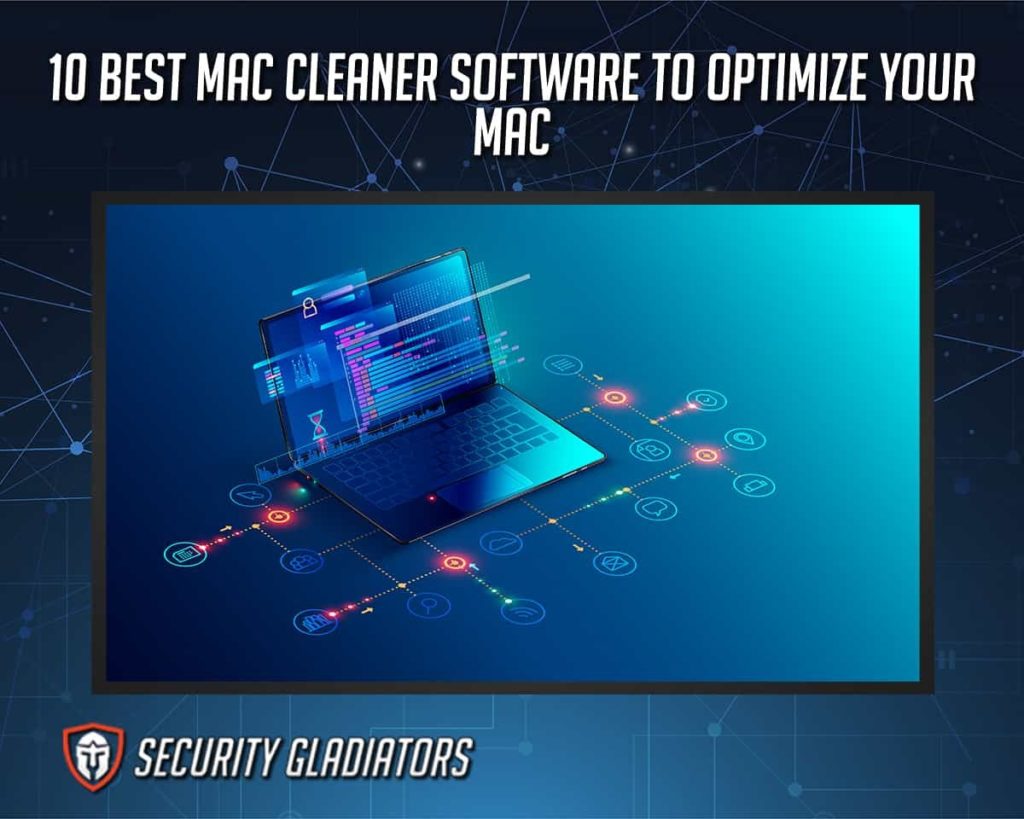 Individual users and businesses alike can benefit from using a Mac cleaner software solution. Such programs abound in the market, and selecting the best Mac cleaner for the user's needs might be challenging.
The following memory cleaner Mac software programs are among the best in the market.
DaisyDisk: Best for file management
CleanMyMacX: Most secure for being fully vetted by Apple
Disk Doctor: Most affordable
Avast Cleaner: Simplest dashboard
OnyX: Best free Mac cleaner software
1. CCleaner for Mac
This cleaner is one of the simplest software programs to clean a Mac system. The straightforward and easy-to-use interface allows the user to uninstall apps and choose which storage folders to clean to avoid accidentally wiping important files. With constant use of the system that leads to many files in the storage, properly selecting files to delete without affecting the computer's performance would take the user a lot of time. CCleaner adds a feature that allows the user to find large files taking up space instead of racking up different small files to delete manually.
The program is free of charge, as mentioned on CCleaner's company website. This gives the software a key advantage over other cleaners. However, users can also opt to buy the professional version of the software, which gives the user real-time monitoring and automatic updates if the developers fix bugs or add new features to the software. CCleaner comes bundled with other cleaning and optimization tools. As one of the readily available free cleaner software options, most people will only use this program for one or two specific purposes. Those software programs may or may not be useful to the user, so users must remember to check and manually disable the installation process of those unneeded software programs.
Free users can only access the basic and limited features compared to the paid version. However, some of the basic features are built into the Mac system, and the user can access them without the help of software.
---
2. CleanMyMac X
A good combination of easy-to-use and feature-rich software, CleanMyMac X is considered an excellent choice to use regularly. The large toolset that consists of malware-blocking and disc maintenance options is essentially the highlight of this software. CleanMyMac X's comprehensive features provide an edge over other cleaners.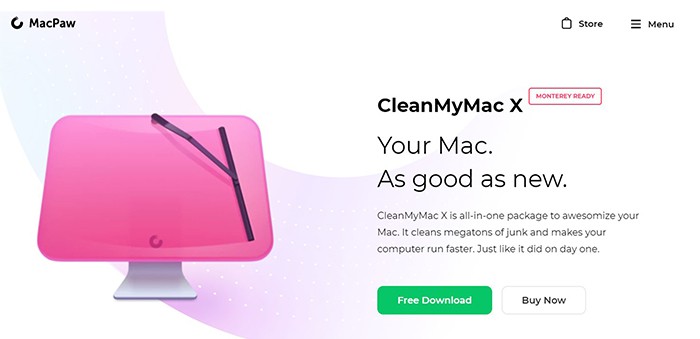 While the developers consider and add features that are relevant to the target market, CleanMyMac X lacks features relative to specialized software programs. In most cases, adding a different set of features and functions in one software will create an imbalance where only a few of those features will excel. CleanMyMac X is no different, even with a robust anti-malware feature that is still useful in several ways.
CleanMyMac X is priced at $90, which is a bit pricey and may not be worth the features. A quick search for duplicate files is a function often omitted while the program is cleaning up junk files.
In most cases, third-party cleaner software programs come in to delete residual files when the user uninstalls a program. However, CleanMyMac X has an uninstaller feature that lets the user automatically clean up the residual files immediately after uninstalling a program. This brings users the benefit of having more storage space.
Additionally, the CleanMyMac X software requires a bigger drive space than other cleaners.
---
3. AVG Cleaner
Whether in a Windows PC, Android or macOS device, AVG is a household name in providing effective cleaning software and cybersecurity solutions. AVG's Mac cleaner software is AVG Tuneup, which comes with a unique sleep mode feature that forces active apps running in the background to go into hibernation, improving the device's performance.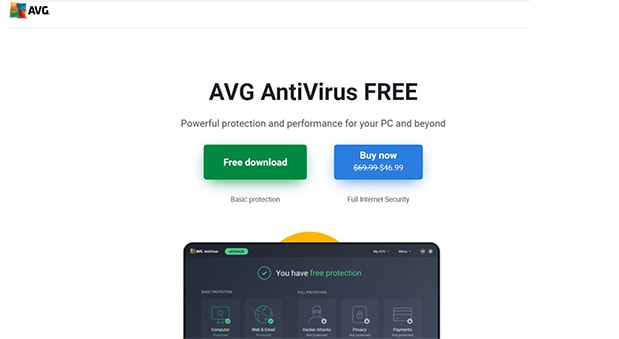 The software's user interface is comprehensive and doesn't take much effort to navigate, resulting in a user-friendly experience. This is important, considering users are looking for software emphasizing functionality rather than the number of features.
Additionally, many other cleaner software programs now have an artificial intelligence-powered photo finder that can identify low-quality photos in the gallery. AVG TuneUp has that covered but with better performance. Aside from identifying bad photos, the feature also deletes similar photos.
AVG TuneUp typically costs $4.99 per month.
As with most premium software programs, AVG TuneUp still has some drawbacks. When purchased directly from AVG's website, this program can be quite expensive, especially considering that the functionalities are already present in many other cleaner software programs.
---
4. Cleaner One Pro
When a user's main concerns are security and detail-oriented software, Cleaner One Pro is the way to go. The program's privacy-protecting features include a secure erase setting, where the remnants of deleted and uninstalled apps are deleted with no way to recover. This way, residual files left by those apps can't accumulate and fill up storage space, preventing anyone from mining the user's data. Users get an extra layer of protection from data breaches.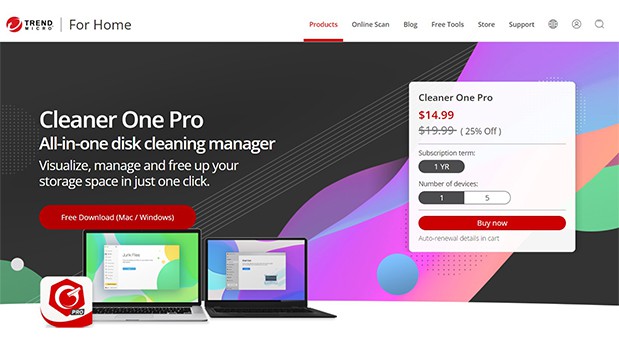 This software has an app manager feature that lets users manually organize applications based on size, name and date, which is useful for people who want a tool that allows full control of the system's apps. Large apps that are rarely used can be deleted easily because the software highlights the files in detail.
Cleaner One Pro also has one of the most affordable paid versions, priced at $14.99 per year for a subscription.
The software functions as a cleaner but lacks the one thing that most cleaners have—malware detection. This is one of the most obvious disadvantages that the software has because users not only look for better system performance but also increased security.
---
5. DaisyDisk
In contrast to CleanMyMac X's feature-rich software, DaisyDisk focuses on limited features that tend to be more polished and effective when it comes to functionality. DaisyDisk is advertised as a disk analyzer tool built with a unique user interface. DaisyDisk's features include a detailed graphic presentation of the users' total number of cleaned-up spaces.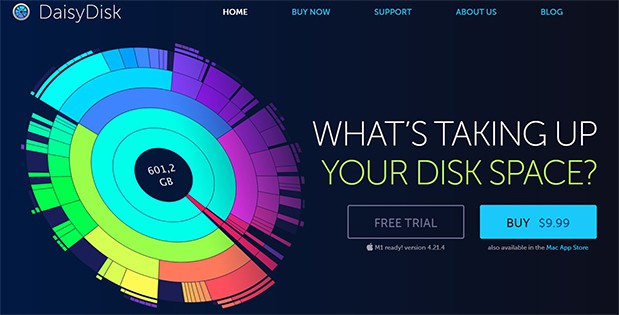 This Mac cleaner program is currently available for $9.99 on the Apple App Store.
For DaisyDisk users, the elegance of the user interface is the highlight of the program. However, the software doesn't come lacking in functionality. If a user has cloud storage identified by the program, DaisyDisk can clean that storage. This is ideal for people who use multiple devices to access files easily. The scanning process identifies clustered files and groups those files by size. This level of organization makes DaisyDisk one of the best system optimizers.
---
6. MacKeeper 5
Aside from preventing computer systems from running slow, MacKeeper 5 also has several useful features that provide user anonymity and privacy. With the premium version of the Mac cleaner software, the user can browse the internet with a virtual private network (VPN) to add an extra layer of data security. Monitoring email addresses is also a useful feature for preventing password leaks.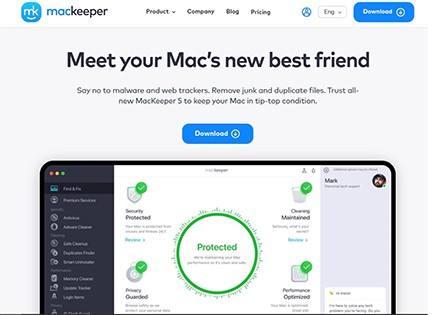 However, despite all the host of privacy features that MacKeeper 5 provides, the software lacks some essential parts of what makes security tools effective. For instance, the software does not protect users from malicious URLs. Even with MacKeeper's VPN feature, the absence of a malicious URL detector is a huge downside when considering software functionality.
MacKeeper 5 has no free version, and the only option for the user is to pay for a monthly subscription of $14.95.
---
7. Disk Doctor
This software mainly focuses on addressing the offline part of cleaning up a Mac system. Developer files and mail downloads are among the most prevalent files usually stacked together to fill up space. Cases involving apps failing to start or suddenly misbehaving are often caused by errors in the backfiles, so this software program cleans the files to prevent clogging. The software also highlights large files over 100 MB, so the user can properly pick which files to keep or delete. This gives users full control over file storage management. Real-time case evaluation of data is also provided in the software for free, so this is the best fit for people who need fast-acting cleaners to optimize the system.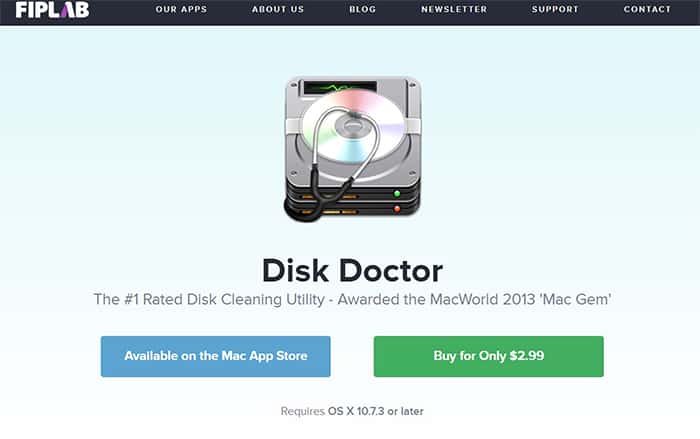 Disk Doctor is available in the Apple App Store for only $2.99, a reasonable price for a Mac cleaner software program.
However, Disk Doctor's cleaning process does not involve the files stored in the user's cloud storage. For most people, using the internet also means using multiple devices, all synced to access files in a single storage. The software also does not seem to have any malware detection feature that provides the user a layer of cybersecurity to prevent the stored data from being accessed by third parties.
---
8. Gemini
While other software programs in the market keep a general function of cleaning junk files, Gemini takes a more niche approach by focusing on a specific tool: duplicate finder. Scanning multiple photos at once to find similarities can be tricky since the developer has to put more effort into building an advanced and polished artificial intelligence system. Gemini is also designed for speed scanning, regardless of the size of the disk. The software optimizes the scanning process according to the user's needs.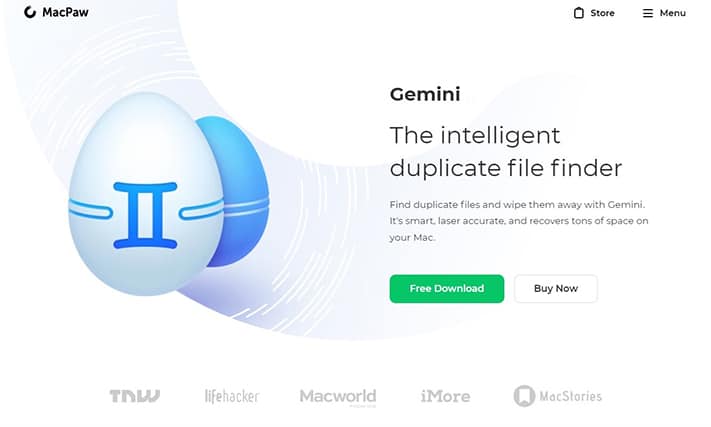 Aside from photos, the duplicate finder feature of Gemini also applies to downloaded audio files and other media files that are similar. The software is specifically built to act as an AI assistant so that the algorithm will try to learn the type of files that the user usually deletes. This makes for easy use of the software that can shift to fit the user's needs.
Gemini's pricing starts at $19.95 for a single-user license, meaning the software can only be activated by one device at a time. This is a negative factor since most people are using the product to make the job of cleaning multiple storages easier than the manual method. However, users have the option to buy the software with two licenses for $29.95 or five licenses for $44.95.
---
9. MacBooster
As a computer ages, the system also slows down as the hardware tries to keep up with the demands of constantly updating apps that require bigger RAMs. MacBooster has utilities that monitor the system activities if the user is careful not to overload the storage when running an app known for eating up RAM. Another utility offered by MacBooster is fixing permissions in the general settings so that the user can easily fix problems concerning misbehaving apps.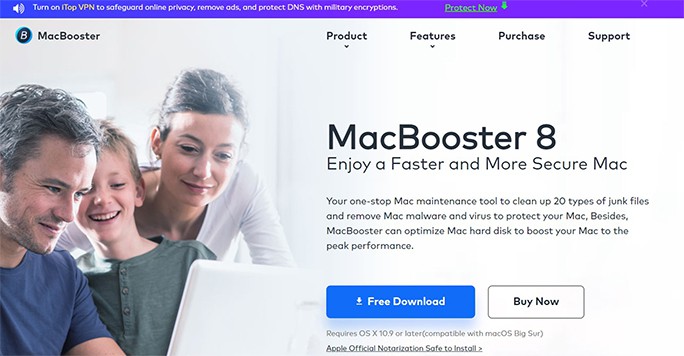 When the user first launches the MacBooster cleaner software program, the interface displays a detailed system status overview to show how the scanning works and ensure that the process covers all the desired folders and directories. Upon running the initial scan, the software will look for junk files, useless caches, duplicates and even malware. Once done, MacBooster runs the optimization process to delete unwanted files stacked in the system.
MacBooster has a yearly subscription price of $59.95.
One of MacBooster's drawbacks is the lack of warning given to the user before a file or app is removed. Another is the limited compatibility because the software only works with macOS devices.
MacBooster's advantages make the program a reasonably-priced buy. Aside from having an intuitive, modern and user-friendly graphic interface, MacBooster is easy to navigate and features several optimizations, cleanup and speedup tools.
---
10. Onyx
When deleting files, especially large ones, there are always remnants in the storage, and most cleaner software programs already have that covered. However, Onyx does something more than recovering the files left in the storage. Users can let Onyx reconstruct the files and revert them to perfect condition.
Most of the remnant files are easily accessible by regular software cleaners, so this task doesn't take much time to be done. One can just use virtually any well-known, safe and functional cleaner. However, Unix-level functions can be hard to reach because the likely result is dangerous to wipe out, considering that the entire system might misbehave and the user ends up in a worse situation than a slower computer system. Onyx is designed to dig into these deeper-level functions and files that are only otherwise accessible through the system's command line. This makes Onyx an ideal software for IT professionals to work with.
On the downside, when Onyx is used by someone who doesn't have an expert level knowledge of Unix and Mac computers in general, the software's features can potentially be fatal for the system. Onyx is free to use, giving the product a significant advantage over all the other paid disk utilities.
---
How Cleaners Scan and Clean Your Computer
Scanning in antivirus software programs is already established to be an effective way of targeting potentially malicious files. However, these software programs do not necessarily target seemingly harmless files that are useless in nature. This is where cleaners come in.
Software cleaners go through the user's folders and files to find duplicates, outdated caches and browser cookies and delete those that are not useful to fix slow processes by freeing up space. Computer systems get slow over time, given that the system comes preloaded with important software programs.
These software programs do not have a single file stored in the system but scattered files stored in different directories that are hard to find. As the user continues to load and use these apps regularly, the useless junk files gradually stack up, and that's one of the most common factors of why a computer slows down. Manually cleaning a computer without the help of cleaning software is possible, but that is if the person expertly knows about deleting junk files, not to mention that it would generally take more time compared to when the user can do the job with a single click of the mouse.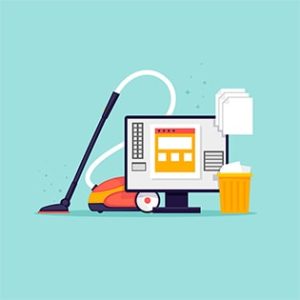 When considering a user's online presence, even visiting a harmless website for a short amount of time can leave cookies on the computer. Cookies are the small blocks of data that a computer browser downloads so that when a user visits a website, the contents can be viewed during the browsing sessions. Cookies are not harmful, but they can accumulate in the storage flow, especially when too many tabs are open in one browser. Another thing to note is that hackers can hijack cookies to enable access to the user's browsing sessions. The user's privacy is highly compromised when this happens. Scouring the contents of cookies and caches is one of the jobs of cleaner software. Some cleaners come with bundled features, including finding malware and other dangerous files that purposely slow the computer down.
Are Cleaners Good for Cleaning Computer RAM?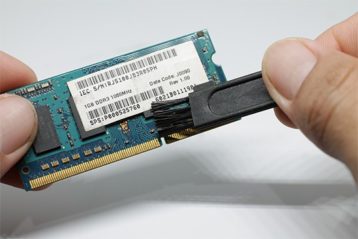 Yes. The computer's random access memory (RAM) stores temporary files needed to run software applications. When multiple software programs are running in the background, system cluttering can happen, ultimately slowing the computer or crashing one of the running apps. As a result, the work that a user may have been doing in the crashed program might not be saved. Using memory cleaner Mac software is a good way to handle this common problem, especially when users like to multitask on the computer. Often, background apps are left running, which consumes RAM space and speed.
Note:
To enable cleaners, the user needs to install the selected cleaner software and wait for the process to complete. The user interface sometimes asks for permission to access the storage. The user can also try to configure the cleaner manually by targeting specific folders to clean.
What Files do Mac Cleaners Remove?
Cleaners remove cache files that are obsolete and useless, duplicate media files, large files that are unused for a long time, cookies, and remnant files left by deleted files and uninstalled apps. Temporary internet files are also included in the cleanup and the option to empty the recycle bin. The program backfiles are also created by built-in programs but are virtually useless.
This is important:
The most important thing to know about the files subject to cleanups is the size of the system's RAM. The usual source of system slowdowns and crashes is temporary data filing up and stored in the RAM. For cleaners with features that identify viruses, common malware programs rampant on the internet are usually detected and deleted.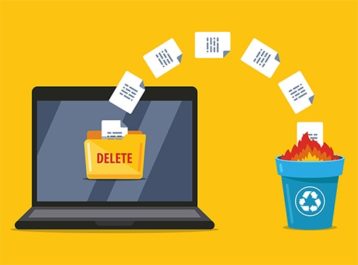 Large programs like games often get bigger in total size as the user keeps playing because this often includes creating files that are smaller but higher in quantity. Improperly removed files that turn corrupted are also the cause of slower computer performance, making the files fall under the junk file category that the cleaners remove.
Does Cleaner Software Remove Viruses?
Yes and no. Cleaner software programs come in bundles with other features, including antivirus scanners. Viruses often get mixed up with important small files, so there's a level of difficulty for a cleaner to identify it. The user must always keep the virus definition updated. The cleaners with this feature include CleanMyMac X and Combo Cleaner. The latter is specifically designed to include the best of both worlds.
Do Cleaners Back up Files before Removing?
No. Backing up files should be done manually by the user to prevent the loss of data that might be needed in the future. Data loss should not be a problem for most users with Mac cleaners because cleaner software programs carefully select the files to be deleted. However, backups still need to be emphasized, and users need to know how to back up files before using a cleaner.
How Often Do You Need to Clean Junk Files in Your Mac?
There is no standard frequency to follow when cleaning up junk files, but once a month is more than enough to maintain the computer's speed.
What Are the Best Antivirus Software Programs that Can be Used with Cleaners for Mac?
Cleaners and antivirus software programs often go hand in hand because of the functional similarities. However, there are also major distinctions between the two, such as the unique design of antivirus software programs specialized in identifying different kinds of viruses to dispose of before impacting and harming the computer's function and speed.
Some of the best Mac antiviruses are given below.
Combo Cleaner: Combo is one of the most well-known antivirus programs for Mac. Aside from having a cleaner feature, the program is constantly updated to keep up with the latest viruses and prevent threats from penetrating the system, including the rogue cleaner and Advanced Mac Cleaner virus. The simple premise of Combo Cleaner focuses on preventing low-risk adware programs that are not necessarily fatal to the computer's performance but can result in annoying ads and pop-ups.
Avast has been around for a long time, and the program is often updated with the latest features, including system optimizers. The software's main advantage is the scan customization options. While many malware cleaner Mac programs are centered around establishing a firewall between the network and the system, Avast Free Antivirus identifies potentially compromised networks, such as unsecured WiFi and malicious URLs, and prevents ransomware programs and other malware threats from entering the system. Avast Free Antivirus also displays the details of users' digital habits, which helps users understand how programs can access the computer by looking at permissions.
More than antivirus software, Kaspersky has features such as parental controls, anonymous browsing and a VPN. However, the unique feature of this software is the online payment protection, where users can make secure digital transactions. This feature is among the most important functions that a cybersecurity program can include with the rise of online scams and phishing links.