A
Virtual Private Network is a service that enables users to access the internet privately and securely. A VPN is an essential cybersecurity tool to maintain anonymity and connection encryption when surfing, chatting, gaming, shopping, and streaming. In addition, a VPN grants users unrestricted access to web content over the internet. For example, HBO Max and other streaming services are only accessible in the United States.
As HBO Max content is inaccessible to users outside the United States, a VPN is required to circumvent restriction and censorship. Users must master simple steps to use VPNs to unblock a streaming service such as HBO max. However, unblocking streaming services is not difficult, regardless of the VPN used. This article will list the 7 steps needed to unblock HBO Max with ExpressVPN but will also answer some key questions on the topic of VPNS, including the key question "what is a VPN?".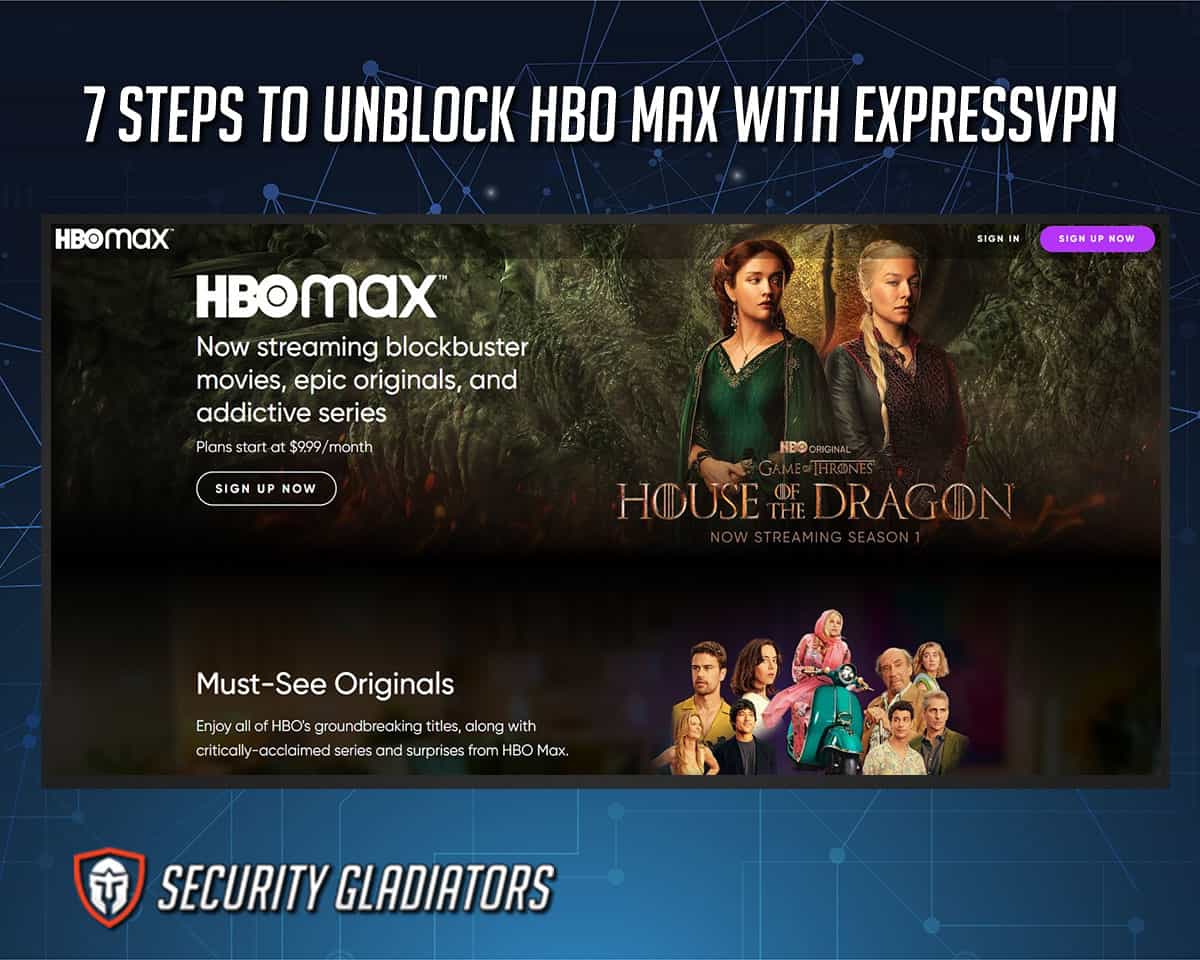 The seven steps to unblock HBO Max with ExpressVPN are given below.
Check out the ExpressVPN website
Choose your preferred plan
Subscribe to ExpressVPN
Download and install the ExpressVPN on your device
Launch ExpressVPN
Connect to a US IP address
Log in to your HBO max account
1. Check out the ExpressVPN website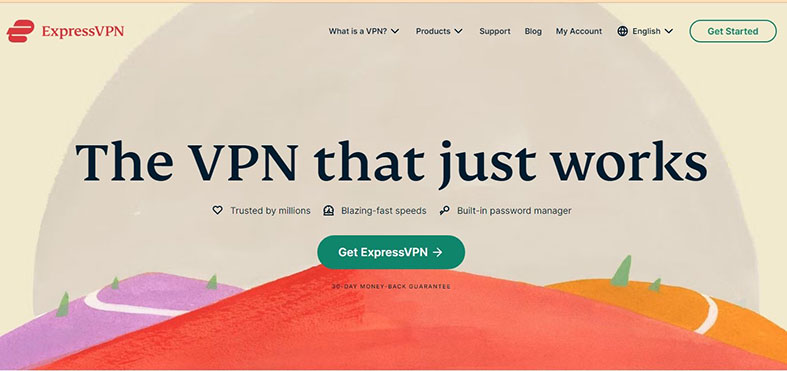 Simply visit the official website of ExpressVPN to get started. Check the website's upper right corner to locate the products, apps, and extensions. To view the next step, click the Get Started button.
2. Choose your preferred plan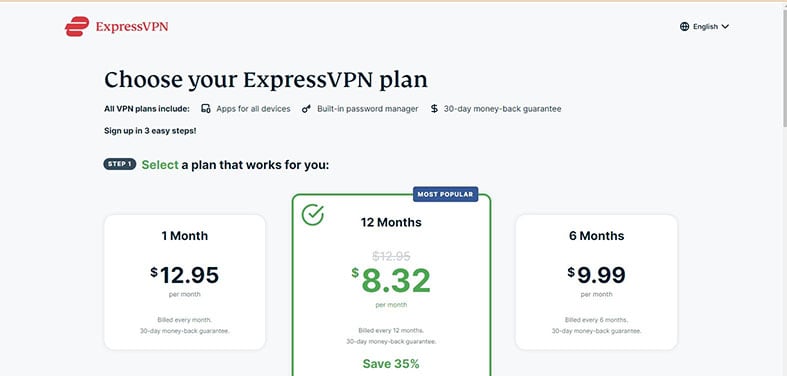 ExpressVPN offers three affordable plans, providing flexibility to its users. These plans include fast servers, an integrated password manager, a dependable privacy policy, robust encryption, and 24/7 customer service. The plans are as follows: one month for $12.95 per month, one year for $8.32 per month, and six months at $9.99 per month.
3. Subscribe to ExpressVPN service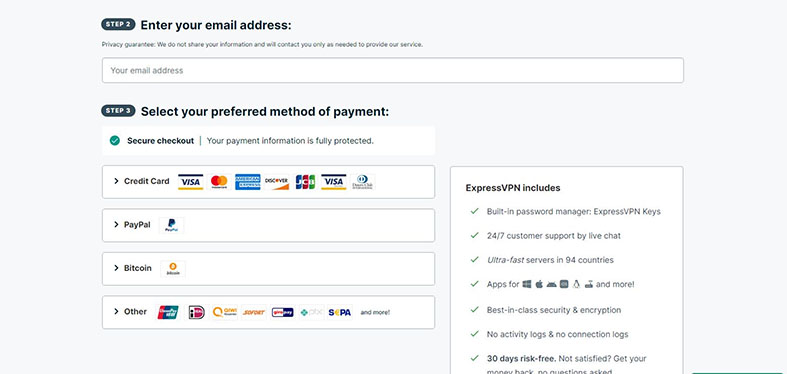 After choosing the desired plan, the next step is to provide the key information in order to sign up, such as the email address. After this is completed, then choose the payment method. ExpressVPN accepts a variety of payment methods, including credit cards, bitcoin, PayPal, and others.
4. Download and Install the ExpressVPN on your device
Download the app from the ExpressVPN website and then install the software. During downloads, users must select the device-appropriate version. ExpressVPN is compatible with popular platforms, including Android, macOS, Windows, Linux, and Aircove.
5. Launch ExpressVPN
To launch Expressvpn, navigate to the installation file on the device. Sign in with the registered email address and wait for a confirmation email from ExpressVPN once installation is complete. Once an email is received, click on the link and connect to one of the 3,000 accessible servers in 94 countries.
6. Connect to a US IP address
Connecting to a United States IP address is easy. Instead of connecting to any server, choose the US server and the desired city. Users must connect to a US IP address to access US-based content without restrictions.
7. Log in to your HBO Max account
To unblock an HBO Max account using ExpressVPN, log in to the HBO Max account from any device (Mac, Android, Windows, etc.) and then enjoy watching content freely with ExpressVPN.
Note:
Prices may differ from the ones shown as new plans and deals are launched on a regular basis. Please be sure to check the most current price on the official website.
What is a VPN?
A virtual Private Network, or VPN, is a service that encrypts the data of Internet users and conceals their online activities from third parties. A VPN conceals online activities such as location, downloads, and search history from the public. A VPN also protects against hackers and unrestricted access to websites that may be geo-restricted in a specific region.
This is important:
When an internet user visits a website, the device used will connect to the website's server. As a result, the website can access information about the user, such as their physical location and online activity. But with a
VPN
, users' actual information will be hidden.
Why is a VPN required for Unblocking HBO Max?
A VPN is essential in order to unblock HBO Max because access is limited to users in the United States and a small number of other nations. Consequently, users outside of these regions can not watch HBO without the use of a VPN. A VPN in this instance is used to mask the real IP address of the user, replacing it with an IP address in the United States (or other country where HBO Max can be streamed).
How much does a VPN plan cost?
Depending on the VPN provider, the cost of a VPN ranges from $5 to $12 per month or $30 to $50 per year on average. Express VPN costs $12.95 per month for its monthly plan, $8.32 per month for its 12-month plan, and $9.99 per month for its 6-month plan.
| One-Month Plan | Six-Month Plan | One-Year Plan |
| --- | --- | --- |
| $12.95 | $9.99 per month | $8.32 per month |
Why should you use ExpressVPN with HBO Max?
ExpressVPN is the best VPN to use with HBO due to its superior speed and server count, as well as its consistent functioning on all devices. ExpressVPN also offers a money-back guarantee, meaning unsatisfied users can receive a full refund (within 30 days of purchase). Finally, ExpressVPN maintains a trustworthy privacy policy with robust encryption protocols.
How does ExpressVPN function with HBO Max?
Since HBO users outside of permitted locations are prevented from streaming videos on HBO Max, ExpressVPN offers US IP addresses to restricted users.
How Does ExpressVPN Work?
ExpressVPN transfers and encrypts data from an Internet server on one of its servers. The VPN then transmits the encrypted data to the computer, which decrypts the info upon reception. This will allow users to unblock websites and access the internet without restriction.
How Long Does ExpressVPN Take to Unblock HBO Max?
ExpressVPN's speed is so fast that unblocking HBO Max takes less than a second. Unlike its competitors, Expressvpn offers the fastest video download and streaming speeds.
How do I install ExpressVPN for free?
In a few steps, users can set up ExpressVPN for free. Though ExpressVPN is a premium VPN service, it can still be accessed for free. On mobile devices, ExpressVPN provides a 7-day free trial. Follow the steps below to use ExpressVPN on mobile devices without any charge.
Download the ExpressVPN app on the mobile device.
Install the VPN by entering the activation code after signing up.
Then, simply start the free 7-day trial.
On other devices:
Install the Express VPN app and subscribe to a preferred plan.
Then, complete the payment process but immediately cancel the subscription.
Once the subscription has been cancelled, ExpressVPN can be used for 30 days at no cost.
Is it safe to use ExpressVPN?
Yes, ExpressVPN is a safe service. ExpressVPN encrypts user data and transmits the data through an encrypted tunnel using the industry-standard AES-256 algorithm. This is the same security standard adopted by the United States government and security experts worldwide to protect classified information.
Is ExpressVPN Free?
No, ExpressVPN is not a free VPN option. However, the VPN offers a 30-day free trial that enables people to use the VPN without incurring any costs. This free trial is superior to the majority of free plans offered by other VPNs because the free trial includes premium features without requiring a financial commitment.
What are the Best VPNs for HBO Max?
The best VPNs for HBO Max 2023 are ExpressVPN, NordVPN, and Surfshark. Commonly, these VPNs are regarded as robust, dependable, and fast VPNs with a broad reach.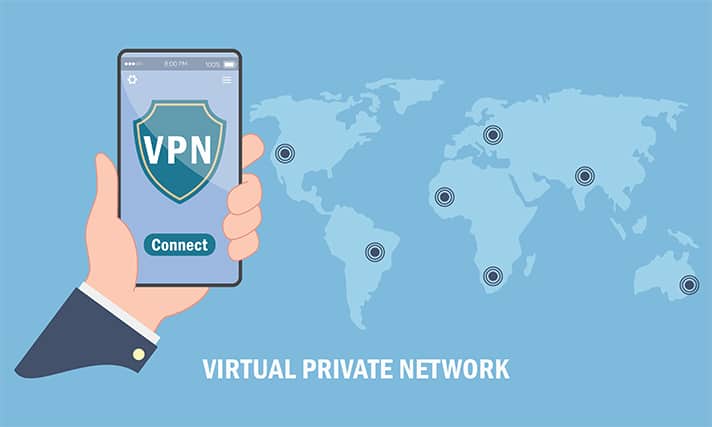 is a VPN offering secure internet access from any location. The VPN is fast, secure, and dependable and offers simultaneous connections on all devices. is one of the market's leading VPNs. NordVPN is a dependable VPN service that provides users with a secure, encrypted tunnel through which Internet traffic can flow. Windows, macOS, iOS, Android, Linux, and Android TV are all supported by the NordVPN application suite.
Finally, is a VPN that enables concurrent secure connections on all devices. The VPN has a larger server footprint and guarantees a no-logging service with transparent privacy policies and RAM-only servers. Furthermore, Surfshark offers a 30-day money-back guarantee.