A
virtual private network, or VPN, provides a safe connection between the device and the internet. VPNs shield the user from internet surveillance, meddling, and restriction. The simplest and most reliable approach for users to secure internet traffic and maintain privacy online is via a VPN. The internet traffic passes through an encrypted tunnel while connecting to a secure VPN server, giving hackers, governments, or internet service providers a hard time viewing any information. When using a VPN, the program changes the IP address, a special number that uniquely identifies the user and the location in the world. Suppose the VPN service offers servers in any of these locations. In that case, the user can browse the internet as though in the UK, Canada, Germany, Japan, or pretty much any other nation with a new IP address. By using a VPN to change the IP address, the user may protect oneself from being tracked by websites, applications, and services. Due to a layer of strong encryption, VPNs shield the activity from the call carrier, internet service provider, and anybody else who might be listening. The VPN shields the user against security breaches in many ways, such as rogue Wi-Fi networks, packet sniffing, and man-in-the-middle attacks. When using an unreliable network, such as free public Wi-Fi, remote workers, travelers, and all other types of mobile users need a VPN.
Using a VPN can allow the user to recover access to the free internet if in a region of the world where Wikipedia, Google, YouTube, or other websites and services are blocked. A VPN can also be used to bypass firewalls on corporate or educational networks. For sports lovers, ESPN is a very reputable streaming service. However, ESPN is only available in the US, meaning fans outside the US will need a VPN to bypass geo-restrictions. A good VPN option for watching ESPN online is ExpressVPN. The program offers over 20 locations alone in the US and servers in 94 other countries. Due to this, the software is a good option for anyone looking to watch hometown clubs play without waiting for ESPN's regional blackouts. Additionally, ExpressVPN is among some of the fastest VPNs available.
Below are 5 steps to stream ESPN with ExpressVPN.
Open the ExpressVPN App
Pick a US-based server
Avoid any areas where the team or game you're watching is blacked out
Select Connect
Launch the ESPN stream, then start watching
1. Open the ExpressVPN App
Download the ExpressVPN app, sign in to the account, and open the VPN. ExpressVPN is compatible with all main operating systems, including Windows, macOS, iOS, Android, and Fire TV. ExpressVPN's Smart DNS feature can also be used on Apple TV, as well as other smart TVs and game consoles.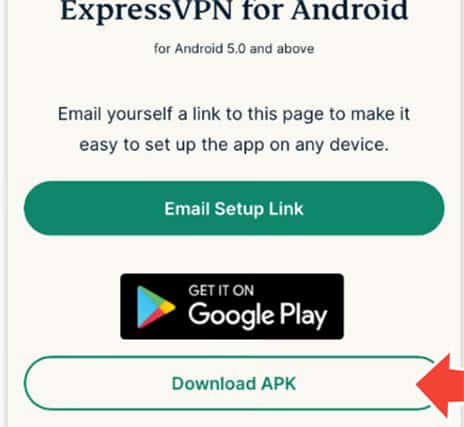 2. Pick a US-based Server
Over 24 VPN server locations are available through ExpressVPN's reputable U.S. server network, offering many options in case of blackout dates. Make sure to choose the most appropriate server available.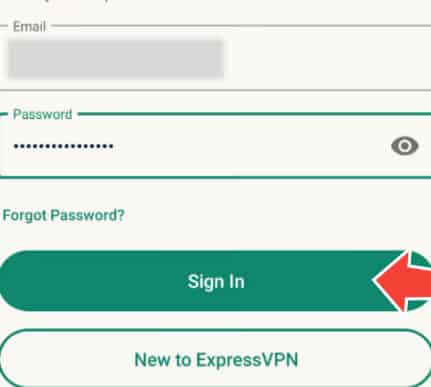 3. Avoid Any Areas Where the Team or Game You're Watching Is Blacked Out
Check the local listings and the sporting event on the official website to determine if the event is blacked out. This step is important as some sporting events are not available in certain regions. This is commonly the issue for subscribers who can not access certain content. Additionally, users must allow location access on the device to stream games, enabling ESPN to monitor their location.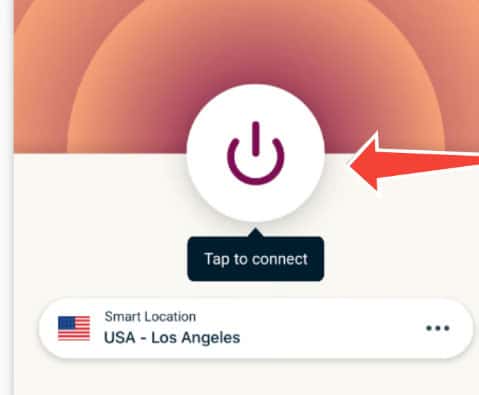 4. Select Connect
Connect to any of 160 locations available on ExpressVPN. By selecting connect, the viewer can connect ExpressVPN with ESPN, bypassing geo-location bars and securing streaming. With ExpressVPN, the viewer may have up to 5 connections active at once. The VPN may be set up on a computer, a phone, a smart TV, or any other device where the viewer may want to stream ESPN.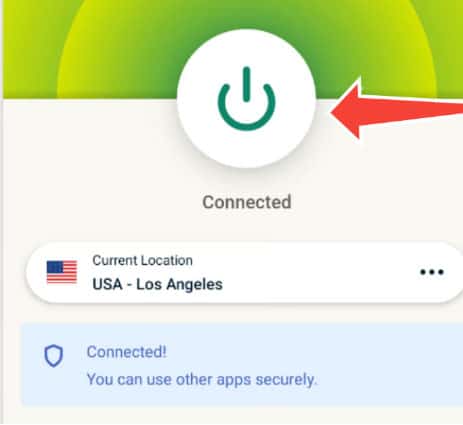 5. Launch the ESPN Stream, Then Start Watching
Start watching by opening the ESPN stream. Watch sports in lightning-fast HD security with ExpressVPN running in the background. ESPN+ broadcasts live soccer, hockey, baseball, boxing, MMA, tennis, lacrosse, golf, cricket, rugby, and other events. While certain NFL, NBA, and other professional sports events stream live via ESPN, most of them require a login from a satellite, cable, or live TV streaming provider.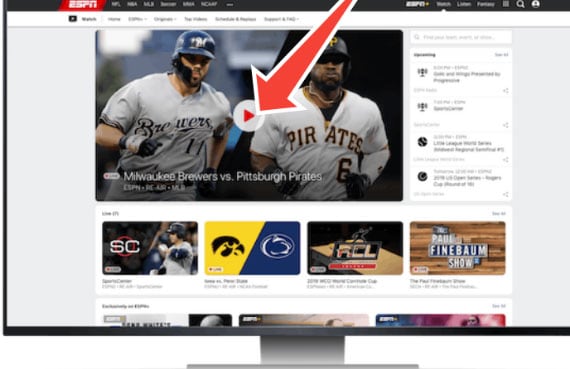 What Is a VPN?
The term "virtual private network" (VPN) refers to a service that aids in maintaining online privacy. With the help of a VPN, the viewer can create a private tunnel for data and communications while using public networks. A VPN creates a safe, encrypted connection between the computer and the internet. VPNs are particularly useful when accessing the internet from a public location like a coffee shop, lobby, hotel or any other site that provides free public Wi-Fi.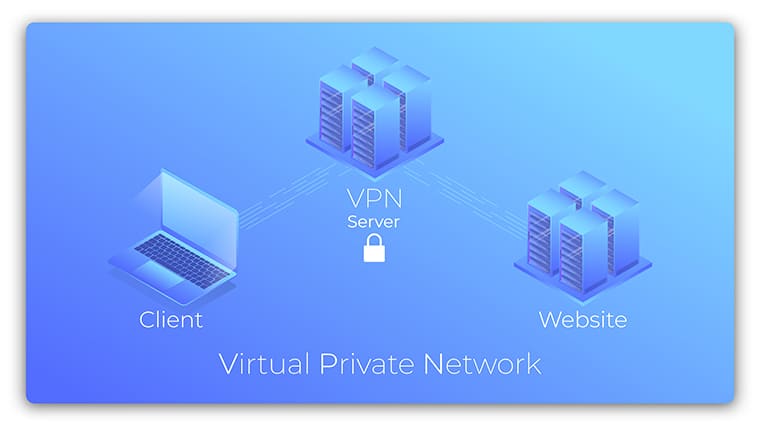 VPNs restrict corporations, governments, and cybercriminals from viewing the user's internet activity, including the websites one visits or downloaded items. By hiding the device's IP address, VPN software safeguards all the data. Today, VPN users can move about freely and still access the internet from anywhere, thanks to the widespread distribution of VPN servers. Encryption provides additional security, especially for companies that routinely use remote access. Additionally, a VPN can be a useful tool for streaming, gaming, and travel.
Why Is a VPN Required for ESPN
ESPN delivers exceptional broadcasts and camera perspectives of sporting events online through the ESPN app. However, geo-restrictions prevent access to ESPN outside of the US. Even in the US, users can still experience playback issues due to blackouts. A VPN is the most effective way to access ESPN from any location. The program can trick a platform into believing the viewer is accessing the platform from a different place by giving a new IP address. As previously mentioned, blackouts occur because broadcasts are limited by content owners, sports leagues, and distributors, as well as by TV and streaming providers.
Every league provides specific justifications for blackouts, such as boosting demand for tickets to the real game. Check the local listings and the league's official website to determine if the event is blacked out. Making the IP address appear in the US so that there are no restrictions or limitations will allow the viewer to watch ESPN from wherever.
Note:
VPNs conceal the true location by giving the user a new IP address. The VPN gives the impression that the viewer is accessing channels and websites from another place by routing the traffic through a different server. This makes it possible to view ESPN programs from anywhere in the world.
What Makes ExpressVPN the Best Choice for ESPN Streaming?
ExpressVPN has one of the quickest servers, giving almost no lag when streaming HD sports on ESPN. When connected to ExpressVPN servers in the US, Germany, France, and Australia, the average speed is consistently above 89Mbps. This is quick enough for 4K-quality, buffer-free live sporting events. ExpressVPN can disguise the servers and stop DNS leaks because the program has invested significantly in one of the most sophisticated network technologies. This not only masks the user's true IP address but also keeps streaming providers from detecting VPN usage. No matter which US server is used, ExpressVPN effectively unblocks every ESPN streaming network.
ExpressVPN allows people to watch ESPN, even in strongly banned countries that monitor citizens, such as China. ExpressVPN is among the few VPNs that can bypass Chinese firewalls, unlike most VPNs that struggle to circumvent government internet barriers in places with limited internet access. Using unapproved providers in countries like China is illegal. Although law enforcement rarely arrests VPN users, one risks fines and other legal repercussions. For this reason it is important to always double-check the guidelines before utilizing a VPN in nations with tight censorship.
ExpressVPN is a little more expensive than other VPNs because of the VPN's superior unblocking capabilities, faster speeds, and most stable connections. The VPN also provides up to 30 days of a free trial, so the user can decide whether to continue with the subscription or opt for another VPN within that period.
How Does ExpressVPN Work?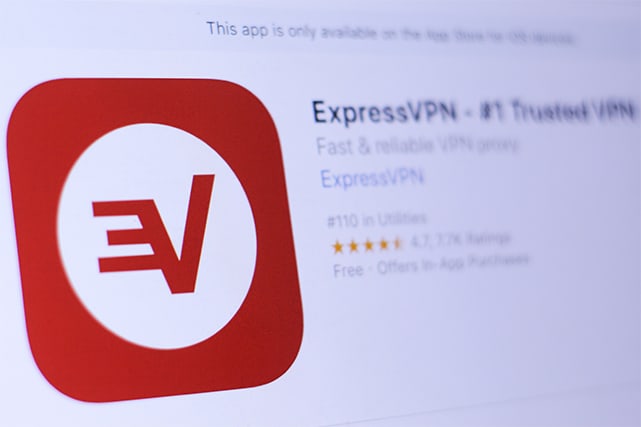 ExpressVPN employs a rotating IP address system. ExpressVPN always has servers accessible to popular streaming services like Netflix, Hulu, ESPN, Disney+, Amazon Prime Video, HBO Max, etc. Every time a VPN's servers are added to a blacklist, a new one is created, providing the end users with an ongoing supply of unblocked servers. Further, the simple-to-use ExpressVPN app can be downloaded on almost every gadget. ExpressVPN is also compatible with Apple TV, Mac, Windows, Android, iOS, FireStick, Roku, Android TV, PS4, Xbox, and Linux.
The fact that the ExpressVPN software has a practical approach to user management is another major factor contributing to its success in unblocking TV streaming websites, despite such websites attempts to prevent this from happening. ExpressVPN does however, operate slightly differently to its competitors, who tend to attract clients by offering thousands of servers across various zone. ExpressVPN, on the other hand, offers fewer high quality servers and also has a system in place to allocate each user to the most appropriate server at that particular time (this is often the server with the least traffic). This straightforward method is crucial because the technique maintains ExpressVPN's servers running at breakneck rates and keeps the IPs from ever being blacklisted for abnormal usage.
Is ExpressVPN Compatible With ESPN?
Yes, ExpressVPN is compatible with ESPN and very much reliable in that case. ExpressVPN also allows streaming live sporting events and HD films through ESPN because of its lightning speeds. ExpressVPN has over 30 US-based servers, meaning users can easily view content for almost all ESPN streamed sporting events, regardless of blackouts. Connecting to a server is made possible by ExpressVPN's unique Lightway Protocol. Lightway is a next-generation protocol that is fast, dependable, secure, and resource-efficient. As a result, shifting between servers takes only a short time.
Is Using ExpressVPN on ESPN Safe?
Yes, ExpressVPN is one of the most secure VPNs on the market today. ExpressVPN's headquarters is based in the British Virgin Islands, which is rather exotic. The country is also a terrific spot to keep privacy, which is crucial. The country's courts vigorously defend the right to privacy, especially concerning internet policies. The British Virgin Islands also do not belong to any of the monitoring coalitions led by the United States, such as the Five Eyes, Nine Eyes, or 14 Eyes, which have agreed to recognize each other's data warrants. Since ExpressVPN protects the IP addresses and browser history, the user can relax knowing that no one can pry into personal online activities.
This service employs military-grade 256-bit AES encryption, DNS and IPv6 leak protection, and a kill switch that entirely stops all internet traffic in the event of a connection loss. Also, ExpressVPN does not keep any logs that could be used to identify the user.
Is ExpressVPN Free?
No, ExpressVPN has specified subscriptions depending on the user's chosen plan. However, users can enjoy a 30-day free trial before deciding whether to continue the subscription.
ExpressVPN costs $12.95 per month, $99.95 for a full year, or $59.95 for six months. The company also occasionally offers discounts. The most cost-effective offer is a 15-month plan for the same price as the 12-month package. The average monthly price drops to $6.67 per month with that arrangement.
| One-Month Plan | Six-Month Plan | One-Year Plan |
| --- | --- | --- |
| $12.95 | $59.95 | $99.95 |
Note:
Prices may differ from the ones shown as new plans and deals are launched on a regular basis. Please be sure to check the most current price on the official website.
What Are the Best VPNs for ESPN?
Security Gladiators have a detailed analysis of the Best VPNs for ESPN. Some of the best VPNs include the following.
:
There are a remarkable 1,900+ physical VPN servers in the US alone, among NordVPN's excellent 60 server country locations available worldwide. NordVPN is also one of the fastest VPNs and users can connect up to six gadgets at once. Finally, there is no limit on bandwidth.
:
Surfshark has more than 3,200 servers in over 60 countries, including the US. The VPN speeds are high, averaging over 300 Mbps, which is sufficient for live streaming sports events. Additionally, users can connect to multiple devices.
:
CyberGhost VPN is user-friendly and also relatively cheap. Although the program does not have fancy customized settings, CyberGhost has respectable speeds and a sizable network with more than 7,000 servers worldwide.