Perimeter 81 VPN is an enterprise-level virtual private network service that offers multiple additional services, such as 360-degree security, secure network deployment and unified management. The average price of Perimeter 81 business VPN is around $11 per user per month. Perimeter 81's packages and deals include "Essentials," "Premium," "Premium Plus" and "Enterprise." The average Perimeter 81 speed is around 40% to 50% of the original internet connection speed. Compatible operating systems include Windows, Android, iOS, macOS and Linux. The server country count is around 35, and the VPN protocols available are IKEv2, OpenVPN and WireGuard.
Perimeter 81's main usage is for enterprises to secure company assets, resources and deploy secure communication lines. Since Perimeter offers multiple apps with simple interfaces, the usability score is high. In terms of popularity, Perimeter 81 recently surpassed 1,000 customers, with over 5,000 Google Play Store downloads.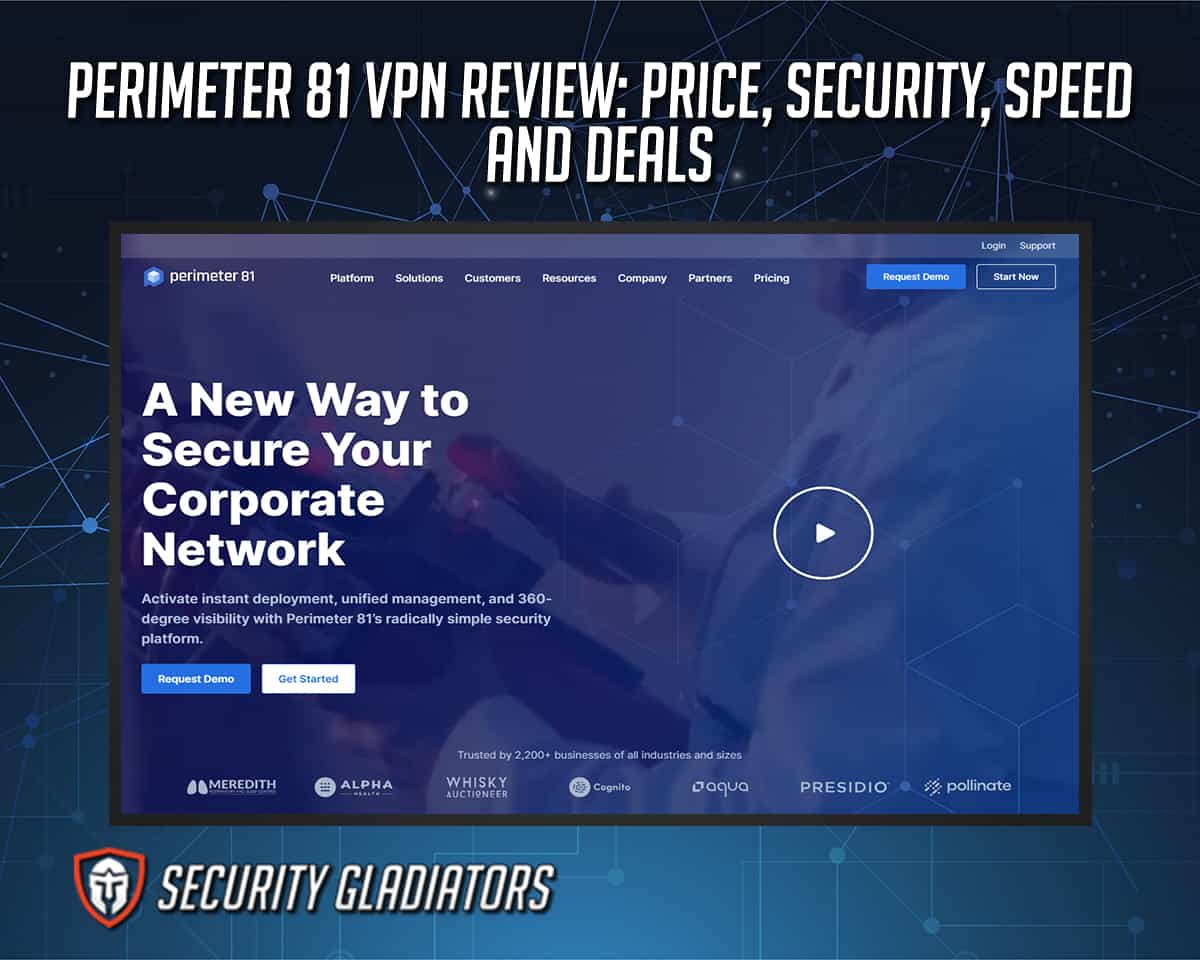 What is the Cost of Perimeter 81 VPN?
The cost of Perimeter 81 VPN is around $13 per user per month, depending on factors such as the length of the subscription period, number of users per account, number of features required and the extent of customization. The monthly cost is 20% higher than the annual cost of any given package.
So, how much does Perimeter 81 VPN cost per month? Perimeter 81 VPN costs $10 per user per month on the "Essentials" plan, $15 per user per month on the "Premium" plan and $20 per user per month on the "Premium Plus" plan. Perimeter 81 VPN does not offer a free plan, but there is the option of a demo and money-back guarantee, which can be used as a free trial (there is no free trial option otherwise). Like many affordable VPNs, Perimeter 81 VPN provides discounts on the annual plan. Users can also go to online resources like Wativ, Dealspotr and GreenPromoCode to get discount coupons for Perimeter 81 VPN.
| Essentials Plan | Premium Plan | Premium Plus Plan |
| --- | --- | --- |
| $10 per user per month | $15 per user per month | $20 per user per month |
Note:
Prices may differ from the ones shown as new plans and deals are launched on a regular basis. Please be sure to check the most current price on the official website.
What are the Deals of the Perimeter 81 VPN Service?
The deals of Perimeter 81 VPN are given below.
"Essentials" Package: The Essentials package offers features such as cloud network management, a global private network and zero trust policy-based segmentation. The package costs $10 per user per month or $8 per user per month annually.
"Premium" Package: The Premium package offers everything that the "Essentials" package offers but adds further features such as a firewall, a premium public network and an always-on VPN, among many others. The cost is $15 per user per month and $12 per user per month when paid annually.
"Premium Plus" Package: The "Premium Plus" package offers all the features available via the Premium package but adds bonus features such as 100 policies via the firewall feature, more user configuration profiles, SIEM integration and API support. "Premium Plus" cost is $20 per user per month and $16 per user per month when paid annually.
"Enterprise" Package: This package is customized for companies with over 50 users. The details are provided only when contacted via the "Contact Us" form.
Even with VPN discounts, the Perimeter 81 VPN cost is around $16 per user per month.
How Much does Perimeter 81 VPN Cost after 2 Years?
Perimeter 81 VPN cost after 24 months is the same as subscribing to the one-year package twice. Unlike some other elite VPNs, Perimeter 81 doesn't have a two-year deal. The 24 month period is usually important because almost all elite VPNs offer discounts upwards of 80% to users who sign up for the 24-month package.
What are the Advantages of Perimeter 81 VPN?
The advantages of Perimeter 81 VPN are given below.
Advanced Tools: No VPN offers a complete web console management interface for complete network security except Perimeter 81 VPN.
Multiple Business Network Support: Perimeter 81 VPN offers control access to several business networks.
Good Apps: The Apps are custom-made and professional-looking.
Dedicated IPs: Dedicated IPs are available for more performance and consistency.
What are the Disadvantages of Perimeter 81 VPN?
The disadvantages of Perimeter 81 VPN are given below.
Expensive: The most popular package costs $16 per user per month, which is above the industry average.
The Number of Locations is Low: Only 36 countries and around 700 servers.
Fewer Features: For base plans, users cannot access the most advanced features.
Kill Switch: The kill switch is not as consistent as other elite VPN services.
What Features does Perimeter 81 VPN Provide?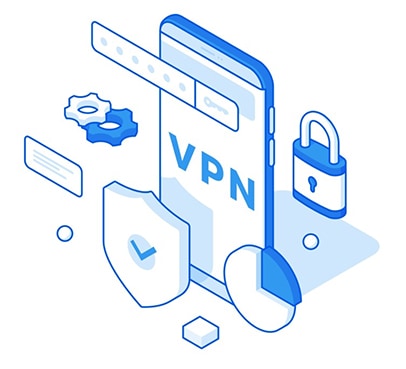 Perimeter 81 VPN provides a fast connection, especially on U.S. servers, and the security measures are good. The service uses AES 256-bit encryption and SHA 256-bit authentication along with RSA 2048-bit TLS handshake. For perfect forward secrecy, Perimeter 81 VPN uses DH 4096-bit Diffie-Hellman key exchange and offers protection against IPv4, IPv6 and WebRTC leaks.
Perimeter 81 VPN offers a kill switch and DNS privacy. Each user can also connect up to five simultaneous devices per account. Perimeter 81 VPN is safe to use as the service has good security protocols and a zero logs policy. The number of devices per license depends on the subscription package. "Premium Plus," the most popular package, supports over 20 users per account. The total number of servers on offer is over 700.
There is no SOCKS5 proxy feature, though. Users can download files via torrenting on all servers, and facilities are available for many types of IPs, such as static IPS, dynamic IPs and network-based split tunneling.
Perfect forward secrecy is enabled by default, but there is no smart mode available.
How is the Speed of Perimeter 81 VPN?
The speed of Perimeter 81 VPN is on par with some of the best in the industry. On average, Perimeter 81 VPN decreases internet speed by 20%. The maximum speed Perimeter 81 VPN can offer is 94% of the user's internet connection without a VPN, while the lowest speed is around 70%.
Expect Perimeter 81 VPN to increase ping times by around 10,000%, which is average for the VPN industry.
Note:
Readers should keep in mind all the factors that can affect speed and performance, such as the location of the server, time of testing, the test service used, the location of the user's device, the speed of the user's internet connection, network conditions and the number of tests performed.
In comparing Perimeter 81 to other elite VPNs, Private Internet Access decreased download speeds by 10%, NordVPN by 30%, Surfshark by 10% to 20% and CyberGhost VPN by 15%. Perimeter 81 VPN, on some servers, is competitive with the best in the business.
Does Perimeter 81 VPN Provide Fast Connections?
Perimeter 81 VPN provides fast connections if the user connects to the proper servers and uses the right protocol. Apart from that, the subscription package will also affect Perimeter 81 VPN connection, as the more expensive packages offer access to better server networks.
Fast connection VPNs
are rare in the VPN industry, but Perimeter 81 VPN is one of the faster services on some servers.
How is the Security of Perimeter 81 VPN?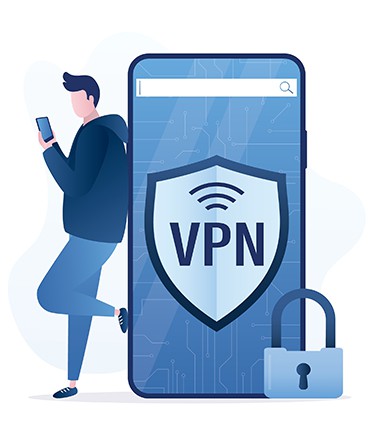 The security of Perimeter 81 VPN is top-notch when compared to other elite VPNs. The VPN apps protect against all types of leaks, and the privacy policy is top-notch with GDPR and HIPAA compliance. There are no dedicated antivirus features, though.
VPNs for high security usually have tons of extra features, including protocols, specific programs and structures to protect user data and identity online. Perimeter 81 VPN offers most of such features and then offers some more, including a firewall, zero trust policy-based segmentation, split-tunneling, DNS filtering, Private DNS, device posture check (which restricts the company network to devices that are secure), two-factor authentication, secure web gateway, WiFi security and automatic updates.
What Encryption Technologies does Perimeter 81 VPN Use?
The encryption technologies Perimeter 81 VPN uses are given below.
AES 256-bit
SHA 256-bit
RSA 2048-bit TLS
DH 4096-bit eDiffie Hellman key exchange
Encryption has become critical for internet security for not only individuals but also companies. Without encryption, data privacy and security would become almost impossible to achieve. Encryption is also important for governments to keep citizen data collected through surveillance safe. Using encryption technologies, websites and services can make the online world a safer place where identities are hidden and protected. Perimeter 81 VPN has benefited from all the advances in encryption technologies by offering users an easy way to stay private and safe in the online world.
Is there Any Leak that is Detected for Perimeter 81 VPN?
No, there are no leaks detected for Perimeter 81 VPN. Protecting against different types of leaks, such as DNS leaks, WebRTC leaks and IPv4 leaks, is important to avoid compromising data security and online privacy.
Does Perimeter 81 VPN have a Kill Switch?
Yes, Perimeter 81 VPN has a kill switch feature. The option for the kill switch is available on all platforms, including macOS, Windows and Android. For iOS, the option is enabled by default.
What is the Privacy Policy of Perimeter 81 VPN?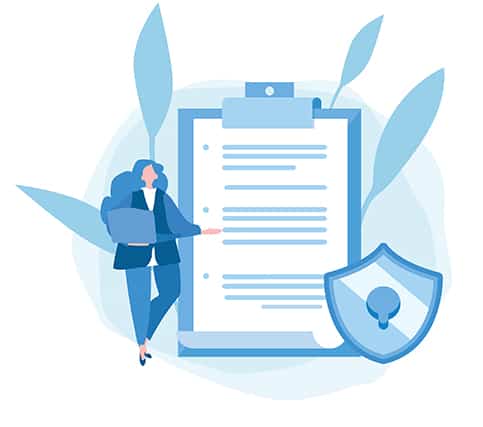 A good privacy policy is critical for a VPN service like Perimeter 81 to ensure online privacy. With help from a clear, concise and transparent privacy policy, Perimeter 81 not only retains customers better but also attracts new ones quicker than the competition.
This is important:
A privacy policy, in the context of VPN services, is just a document that VPN services put up on the official website, which describes how the company collects, processes, shares, stores and deletes user data. Perimeter 81 VPN ensures a good privacy policy by only keeping logs that enhance client usability.
The items that Perimeter 81 keeps a record of include payment details (name and address of the user along with credit card number), location data, timestamps and other administrative actions taken by the user via the management console.
Does Perimeter 81 VPN Provide DNS Privacy?
Any time the user tries to access an app, service or website on the internet, a DNS transaction is made and completed. DNS servers that complete such transactions usually do not have any kind of mechanism to protect information. Hackers can exploit such a situation by intercepting transaction information and finding out users' online habits. DNS privacy is about encrypting DNS traffic so that DNS queries (that the user makes when trying to access a website) and responses (which servers send back to the user's device) get protected while in transit.
Perimeter 81 VPN does provide DNS privacy. Offering privacy is important to keep data away not only from hackers but also from internet service providers and marketing agencies looking to invade users' online privacy to create profiles and engage in hyper-targeted marketing.
Perimeter 81 ensures DNS privacy by offering users the service's own encrypted servers along with private DNS servers and features such as DNS filtering.
The success rate is around 99%, similar to DNS servers that don't pay attention to DNS leak issues.
What Operating Systems are Compatible with Perimeter 81 VPN?
The operating systems that are compatible with Perimeter 81 VPN are given below.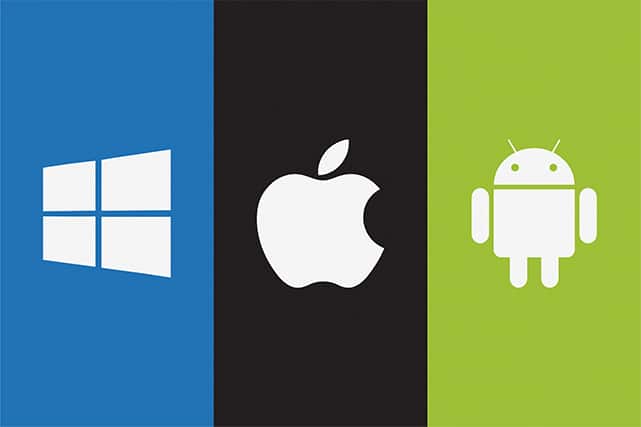 Windows
Linux
macOS
iOS
Android
Supporting more than a single platform is important for a VPN service like Perimeter 81 VPN since the service mostly deals with companies and large organizations that may have hundreds of workers with different devices.
Perimeter 81 VPN does provide support for routers in the standard packages but only the ones offered by Edgemax and with DD-WRT firmware.
Perimeter 81 VPN is a good VPN for streaming services since sites like U.S. Netflix, U.S. YouTube and Amazon Prime Video are easily accessible.
However, Perimeter 81 VPN does not offer a dedicated browser add-on in the standard packages.
Which Devices does Perimeter 81 VPN have Apps for?
Perimeter 81 VPN has apps for desktop computers, laptops, smartphones and tablets. All apps have a simple user interface requiring one or two clicks to get connected. On Windows, the Settings menu gives users a lot of options to customize performance. Mobile apps follow a similar user interface theme to the desktop application and perform to a similar level.
The core of Perimeter 81 is the cloud management web portal, which offers a ton of options, including interactions with the VPN service. Users can create private VPN servers as well as virtual machines for more security and privacy.
Note:
The only problems with the apps are that the kill switch feature is not as consistent as some of the other elite VPNs, and the mobile apps have a few features missing that are available in the desktop application.
Can I Use Perimeter 81 VPN on My Router or Internet Switch?
Users can install Perimeter 81 VPN on a router or an internet switch. The only router company Perimeter 81 VPN supports is Edgemax (or the router must have DD WRT). To configure a VPN tunnel on an Edgemax and DD-WRT routers, users have to go to the official website's tutorial pages.
What Purposes can Perimeter 81 VPN be Used for?
The purposes Perimeter 81 VPN can be used for are given below.
For Gaming: Perimeter 81 VPN Fortnite application is easy enough as users only need to install the Perimeter 81 VPN app on the Fortnite device, connect to a server and then launch the game.
For Torrenting: Perimeter 81 VPN torrent applications are many as well. Just connect to a server by first installing the Perimeter 81 VPN app on the device that is going to be used for torrenting and start torrenting. Users should note that an overwhelming percentage of content available via torrenting has copyrights. Violating copyrights may carry harsh legal penalties. Check local laws for what kinds of fines apply for torrenting.
Is Perimeter 81 VPN Good for Streaming Services?
Perimeter 81 VPN is good for streaming services, even though the company doesn't explicitly mention streaming service unblocking abilities on the official website. Some of the streaming services Perimeter 81 VPN can reliably unblock include U.S. Amazon Prime, U.S. Netflix, U.K. Netflix, U.S. YouTube, U.K. YouTube and many of the lesser-known streaming sites.
The shortcomings of Perimeter 81 VPN, when talking about unblocking streaming services, include lack of access to U.K. BBC iPlayer, Disney+ and others.
VPNs for streaming services
usually have a huge server network with lots of country locations with great customer support and behind-the-scenes staff unblocking streaming sites whenever streaming sites block VPN IPs. Perimeter 81 does not offer unblocking services.
How Many Simultaneous Connections can be Created with Perimeter 81 VPN?
Each user can create five simultaneous connections with Perimeter 81 VPN. The number of simultaneous connections has become an important statistic since modern online users almost always have multiple devices that need protection on the internet. The necessity of simultaneous connections arises from users, who want protection for multiple devices, but with the same account for convenience and affordability. Perimeter 81 only offers a set amount of connections listed in the packages.
What are the Perimeter 81 VPN Locations?
The location count for Perimeter 81 VPN is 35. The number of locations a given VPN offers has become prominent in recent years as mass surveillance programs have increased. Online users now need to switch locations more frequently to keep internet activity hidden and content unblocked. Perimeter does a good job of covering different regions appropriately. The service has servers in over 20 countries in Europe, followed by three in North America and around six locations in Asia. Perimeter 81 VPN does not have any georestriction limitations.
Does Perimeter 81 VPN have Georestrictions?
Perimeter 81 can circumvent georestrictions, which may or may not be legal depending on local laws. Readers should also note that access to the Perimeter 81 public VPN network doesn't unlock access to company resources.
Does Perimeter 81 VPN have a Free Plan?
Perimeter 81 VPN does not have a free plan. And there is no free trial option either.
What are the Limitations of Perimeter 81 VPN's Free Plan?
Since Perimeter 81 VPN doesn't have a free plan, technically there are no limitations either.
Does Perimeter 81 VPN have a Browser Add-On?
Perimeter 81 VPN does not have a browser add-on. Users can simply install the Perimeter 81 app on a given device/OS and protect any browser that is compatible with the device.
Perimeter 81 VPN is compatible with web browsers such as Google Chrome, Mozilla Firefox, Microsoft Edge, Vivaldi, Brave and Opera.
What are the Alternative Browser VPNs to Perimeter 81 VPN?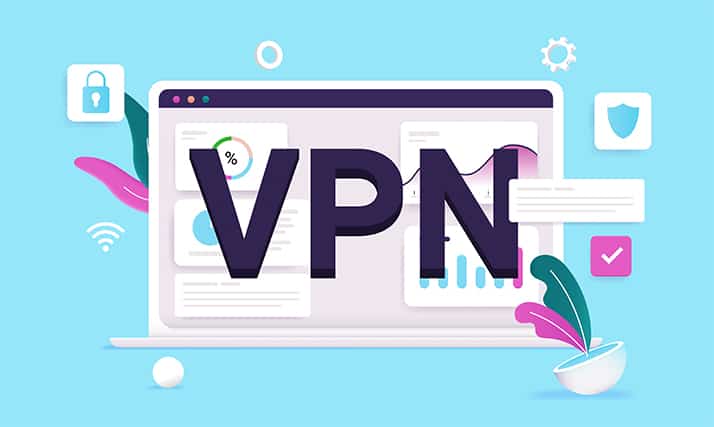 The alternative browserBest Firefox VPNs VPNs to Perimeter 81 VPN include Surfshark, NordVPN, CyberGhost, ExpressVPN and Windscribe, which are also often ranked among the best Chrome VPNs and best Firefox VPNs.
Browser VPNs are better than full-fledged desktop VPN applications in certain situations, such as the user only needing to protect internet traffic generated from the browser rather than the whole system. Browser VPNs are easier to install and use. Users relying on the Chrome browser as an operating system will find a VPN browser better than a desktop VPN application.
How to Download Perimeter 81 VPN on Your Computer
The steps to download the Perimeter 81 VPN on a computer are given below.
Go to the official website of Perimeter 81 VPN (from any device).
Sign up for a suitable package.
Go to the admin console from the official website.
Click on the tab that says "Devices."
Pick the desired device and click on "Download."
How to Log in to Perimeter 81 VPN
The steps to follow to log in to the Perimeter 81 VPN app are given below.
Launch the Perimeter 81 VPN app.
Click on "Sign In."
From the newly opened browser window, go through the sign-in wizard.
Click on "Open Perimeter 81 app."
What is Perimeter 81 VPN's Company Information?
Definition of Company Information
Company information refers to the information that a given company or service puts up on the official website to show potential stakeholders and investors the goals, mission, vision and performance of the company. The company information includes the value of a company, the complete company profile and the important people involved.
Importance of Company Information
Company information is important for any company looking to expand the business, attract more customers, streamline production and grow on a yearly basis by maximizing the use of resources and manpower.
CEO of Perimeter 81
Amit Bareket
Company Address
New York City. 134 N 4 St. Brooklyn, NY 11249
Company Phone Number
+1 (917) 960-3763
Foundation Date
2018
Country of Registration
Israel
Owner of Perimeter 81
Emit Bareket and Sagi Gidali
Headquarters Location
HQ: Tel Aviv, Tel Aviv, Israel
Number of Employees
50
Social Media Accounts
Facebook: @Perimeter81
Twitter: @Perimeter_81
YouTube: Perimeter 81
Instagram: Perimeter81
Company Logo
The official company logo of Perimeter 81 VPN is a silver cube inside of a larger but transparent purple cube.
What are the Connection Issues of Perimeter 81 VPN?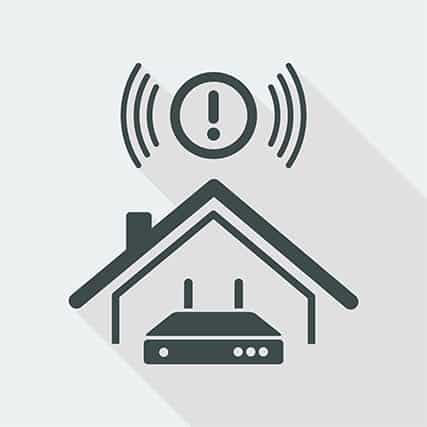 Perimeter 81 mainly struggles when users change gateways or tunnels, then the VPN loses connection. This connection issue is easily explainable, as whenever the user wants to change gateway or tunnels, the service has to restart and active connections have to be shut down in order to complete the process. The solution is to make changes to gateways and/or tunnels for maintenance purposes after business hours.
Another connection issue arises when Perimeter does not restore access to the internet once connected. To solve this problem, users should first go to the "Settings" of the Perimeter 81 app and click on "Change protocols." OpenVPN is considered to be the most compatible protocol with most devices.
Sometimes, the firewall causes connection issues for Perimeter 81 VPN. To solve firewall problems, users should make sure that outgoing traffic is enabled on ports such as TCP 5050, WireGuard UDP 8055, IKEv2 UDP 500 and 4500, and OpenVPN UDP 1194/636 and 1195/8443.
Pro Tip:
If connection issues are caused by slow internet, then the user should switch servers.
What is the Country of Registration of Perimeter 81 VPN?
The country of registration of Perimeter 81 VPN is Israel. The company was registered in 2018.