I
n China, the government has a tight grip over content and routinely blocks websites and apps from entering the country's highly censored internet. Some of the banned websites in China include Google, Facebook, Twitter and Instagram. The Chinese government also blocks access to news sites, such as CNN, the BBC and The New York Times. However, a virtual private network (VPN) and other tools can be used to get around these restrictions.
China started blocking websites in 1995 when the first firewall was launched. The Golden Shield Project, informally known as the Great Firewall of China, was created for censorship under President Jiang Zemin's regime. The firewall project was implemented with the help of engineers from software providers such as Cisco Systems, working closely with China's Ministry of Public Security. For censorship purposes, the Great Firewall systematically blocks keywords and certain types of content that don't align with the government. The system also limits or eliminates access to international news and information sources and blocks popular messaging apps like WhatsApp. In general, any website that is not hosted in China will be blocked immediately (no DNS workarounds allowed). This includes virtually all Google services, Wikipedia pages and popular social media platforms. A comprehensive list of websites that are blocked in China is given below.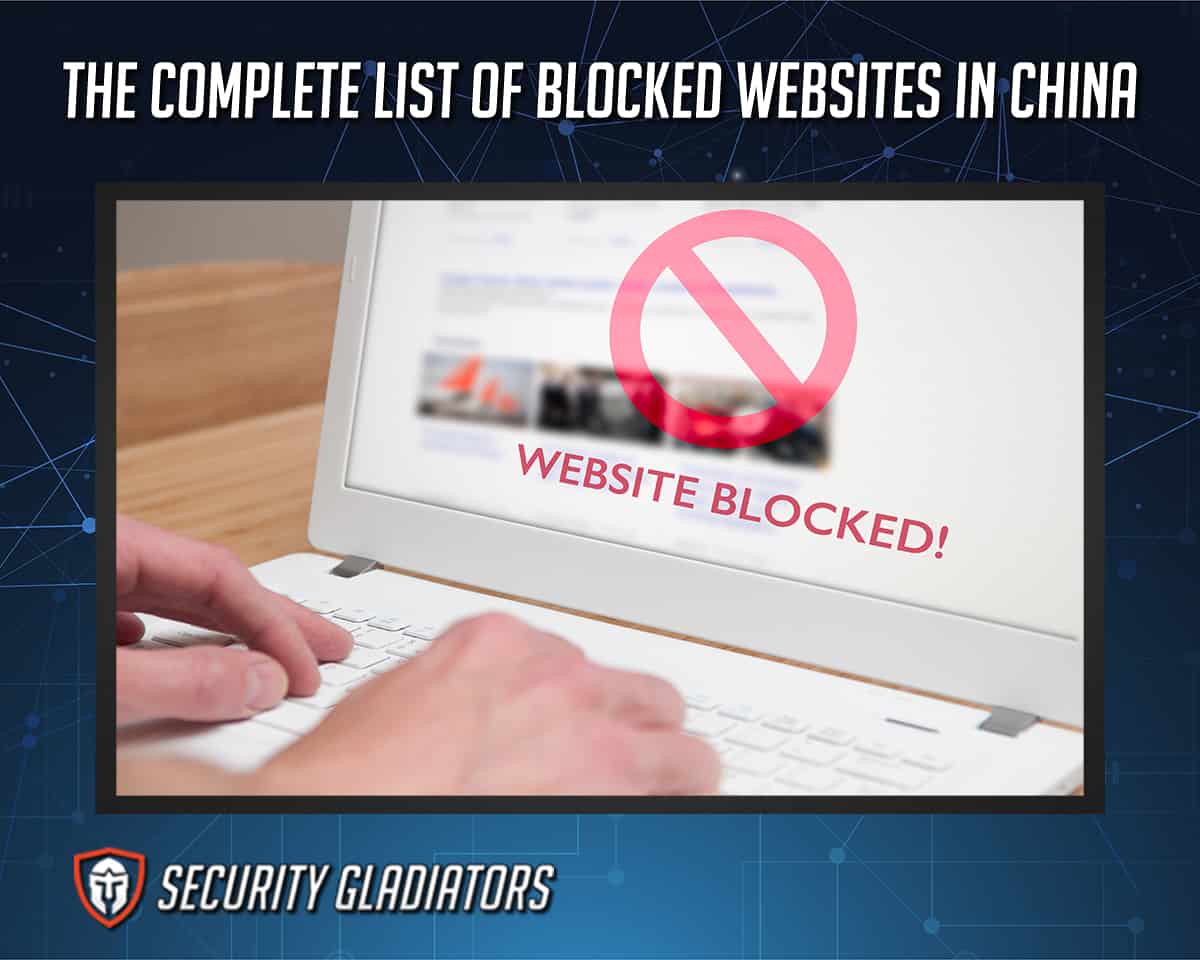 Social Websites and Apps
Blogging Websites and Platforms
Emailing Services
Messaging Apps
Streaming Apps and Websites
News Websites
Cloud Storage, Information and Sharing
1. Social Websites and Apps
China's internet is different from that of the rest of the world because of censorship and monitoring by the Chinese government. The social websites and apps blocked in China are listed below.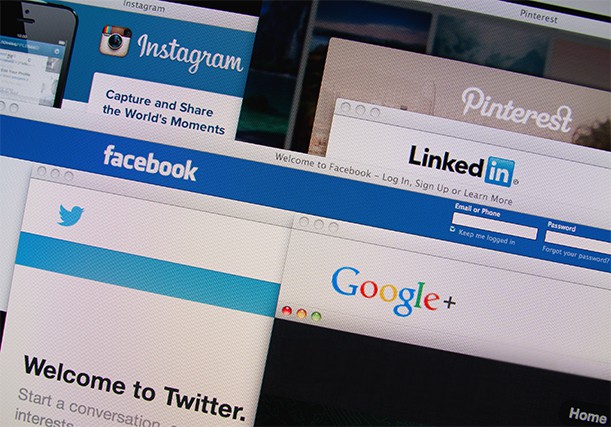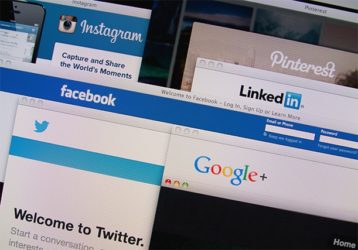 Wikipedia: Wikipedia is a free encyclopedia created and edited collaboratively by users.
Twitter: Twitter is a social networking app that lets users send and read short 280-character messages called "tweets."
YouTube: YouTube is a video-sharing website founded in 2005 by Chad Hurley, Steve Chen and Jawed Karim. Google bought the company for $1.65 billion in 2006. Today, YouTube is the world's most popular video-sharing website.
Facebook: Facebook is blocked in China for a few reasons, primarily because the platform has been deemed a political threat to the Chinese government.
Instagram: Instagram is a photo-sharing social network owned by Facebook. This service was blocked in China because Facebook owns Instagram.
Vimeo: This video-sharing site competes with the likes of YouTube. And like many other video platforms, Vimeo is blocked in China.
Dropbox: Dropbox is a file-hosting service enabling users to store and sync files across computers and mobile devices.
Pinterest: Pinterest is a social networking site that allows users to save and share content such as pictures, videos and other media.
SlideShare: SlideShare is a social media website for sharing presentations and other web content.
LinkedIn: LinkedIn, a popular business-oriented social networking website, is also blocked in China.
2. Blogging Websites and Platforms
The Chinese government blocks citizens and travelers from visiting, using or sharing certain websites, including many popular blogging platforms.
Below is a list of blogging websites and platforms banned in China.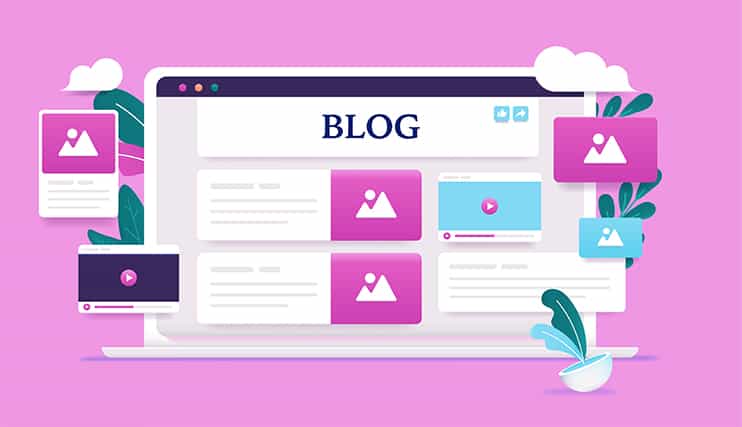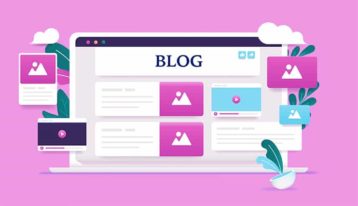 Tumblr: Tumblr is a microblogging and social networking website launched in 2007 and managed by Automattic.
Medium: Medium is a blogging site that allows users to create and share content on the web. This is a place to read and write about the ideas and issues of the day, from news to culture and beyond.
Blogspot.com: Blogspot.com is a free blogging website owned by Google. This service was launched in 1999 and has become one of the most popular blog platforms over the years.
Blogger: Blogger is a blogging website owned by Google. Since Google has been blocked in China since 2009, Blogger is not available in China either.
Wordpress.com: Wordpress.com is the most popular blogging platform in the world and hosts over 70 million websites, joining the ranks of the most visited sites on the internet per month.
Tripod.com: Tripod.com is a free blogging platform, which means one can create and share a blog for free.
3. Emailing Services
A list of emailing services blocked in China is given below.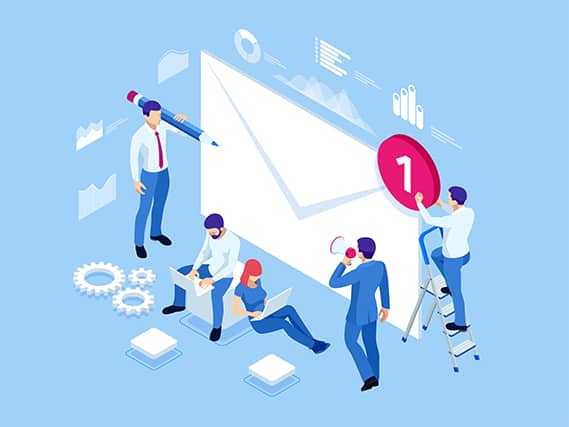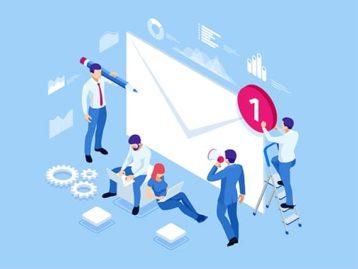 Gmail: Gmail is a webmail service developed by Google. Users may access Gmail from a web browser or through mobile apps for Android and iOS.
Yahoo Mail: Yahoo Mail, one of the most popular email services in the world, was available in China for many years until February 2023, when the company made the final retreat from serving mainland China.
Outlook.com: Outlook.com is a web-based email service from Microsoft that provides access to emails, calendars and contacts from anywhere at any time. There are conflicting reports on Outlook's reliability in China, though the site can still be accessed and used.
4. Messaging Apps
Several popular messaging apps are banned in China. A list is given below.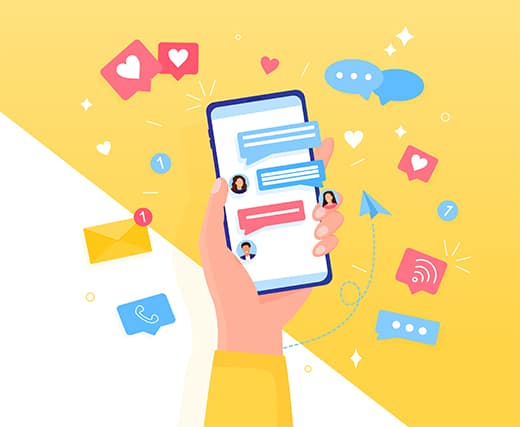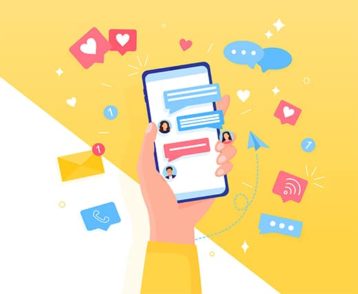 Facebook Messenger: Facebook Messenger is one of the most popular messaging apps worldwide, but this service is completely blocked in China and other countries as well, such as Iran and North Korea.
LINE: LINE can be used to make free voice calls, send text messages and share photos or videos. LINE has been blocked in China since 2015 because of the company's ownership structure.
Signal: Signal is a free and open-source encrypted messaging app for iOS, Android, Windows, iPhone and desktop platforms.
Telegram: Telegram is a free, cloud-based messaging application that can be used on computers, smartphones and tablets.
WhatsApp: WhatsApp is considered the most popular application in the world, with 1.5 billion users. But this app is also banned in China.
5. Streaming Apps and Websites
The Chinese government has also blocked several major streaming websites, which are listed below.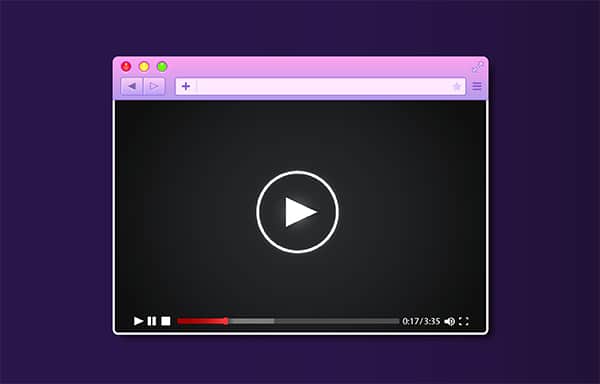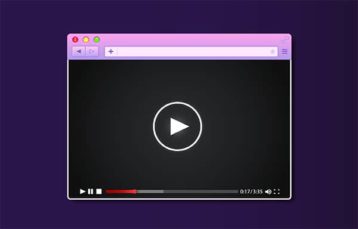 YouTube: YouTube is a U.S.-based video-sharing website that allows users to upload, view, rate and share videos on a variety of topics, from comedy to politics to music and more. This video platform, like many others, is blocked in China.
Netflix: This popular streaming service has a wide library of movies and TV shows available for users to stream on computers, smartphones/tablets and smart TVs. Netflix is unavailable to users in China.
Vimeo.com: Vimeo, one of the internet's most popular video-hosting sites, is also banned in China.
Dailymotion.com: Dailymotion is one of the most popular websites in France, but this video streaming service has been blocked in China since July 2017.
Twitch.tv: Twitch.tv is a video streaming platform for video gamers. This streaming service has been blocked in China since March 2018, after the company's acquisition by Amazon.
SoundCloud.com: SoundCloud is a music and audio distribution platform with a community of over 175 million users. This service has been blocked in China since 2014, but Chinese music fans still use VPNs to get around the block.
Spotify.com: This streaming service allows users around the world to listen to music online. However, like many other streaming sites caught up in China's web of censorship, Spotify is also blocked in the country.
6. News Websites
China has also blocked numerous news websites, which are listed below.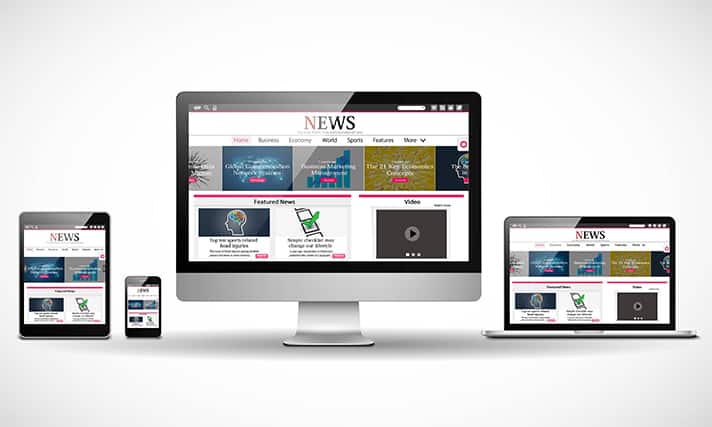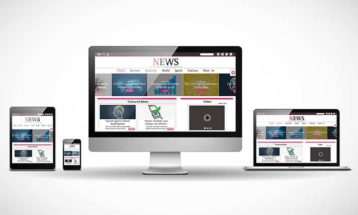 Nytimes.com: The New York Times, based in the U.S., is one of the most popular newspapers and online publications covering domestic and international news. But the website has been blocked in China since 2012, with several New York Times journalists having been denied visas to enter the country.
BBC.com: The BBC website has been blocked in China for more than a year, a move that illustrates the government's continuing control over international news and information.
Bloomberg.com: Bloomberg.com, the website of Bloomberg News, was blocked amid escalating trade tensions between the U.S. and China.
Reuters.com: Reuters, one of the world's top news publications, is accessible in Hong Kong and Macau, but users in mainland China cannot access the English-language website. The Chinese-language site remains available.
Independent.co.uk: The Independent, an online news site based in the U.K., has been blocked in China as part of the country's crackdown on foreign media outlets.
Theguardian.com: The Guardian, a popular British newspaper and online publication, has been blocked in China since 2019.
Edition.CNN.com: CNN has been blocked in China since the network aired a documentary on the 1989 Tiananmen Square protests.
Liveleak.com: Before the popular video-sharing service shut down in 2021, LiveLeak had been blocked in China since 2009 when the site published a video of Chinese soldiers shooting Tibetan protesters.
7. Cloud Storage, Information and Sharing
The Chinese government's control over the internet, known colloquially as the "Great Firewall of China," prevents users in China from accessing several foreign websites, including all of Google's services and many sites providing news and information to the public. . Numerous cloud storage services are also blocked inside China. Chinese users (and visitors) cannot access iCloud.com or iCloud emails on iPhone/Apple devices while in China.
A list of cloud storage and information-sharing services that are blocked in China is given below.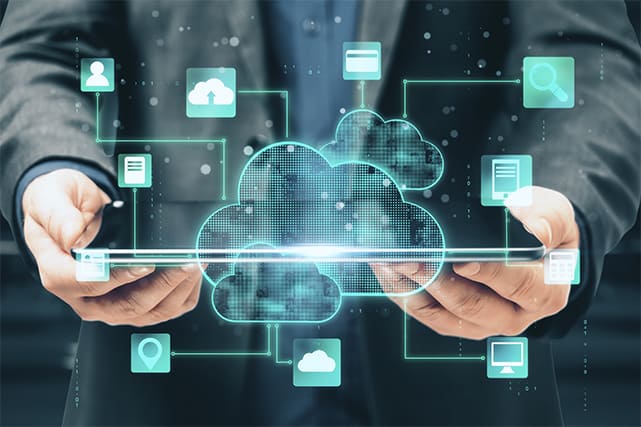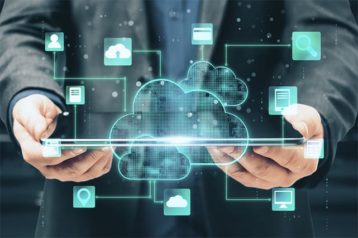 Google Drive: Google Drive is blocked in China. The service was one of the many Google services blocked in the country, along with Gmail, Google Scholar and Google Translate.
Google Docs: Google Docs is one of the many Google products that have been blocked in China since 2009. However, users can get around this via VPNs and other tools.
Dropbox: Dropbox is blocked in China, leaving residents and visitors unable to store files or share documents from within the country.
Wikipedia.org: This is a free online encyclopedia that anyone can edit. The English-language version has approximately 4.5 million articles. Since December 2009, Wikipedia has been blocked in mainland China. However, there are ways to get around censorship by using proxies or VPNs.
Wikileaks.org: The website WikiLeaks has been blocked in China since the publication first started leaking U.S. diplomatic cables.
Shutterstock.com: Shutterstock, one of the largest stock image sites in the world, is currently blocked in China.
Slideshare.net: Slideshare is a popular website that allows people to share presentations. But as one of the most popular sites to share information from outside the country, Slideshare is blocked in China.
Slack.com: Slack is blocked in China because the website is a free communications platform that can be used anonymously by anyone.
Scribd.com: Scribd, the world's largest library for document-sharing and publishing, has been blocked in China. The website was censored after being used by Chinese netizens to publish reports critical of the government.
Can You Still Access Blocked Websites in China?
Yes, China has a vast number of blocked sites, but there are ways to access them. The most popular method is a virtual private network (VPN), which creates a secure channel between the computer/device and the website the user wants to visit. This shows the user is accessing the site from another country and thus, bypasses China's firewall.
Pro Tip:
Users can also use a proxy server to access blocked websites in China. A proxy server acts as an intermediary between a user and the site one wants to visit. But proxies are generally slower and less reliable than VPNs. Also, VPNs provide extra security.
Why Does China Block These Websites?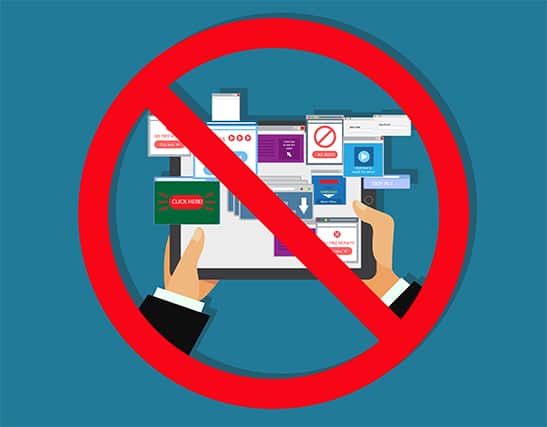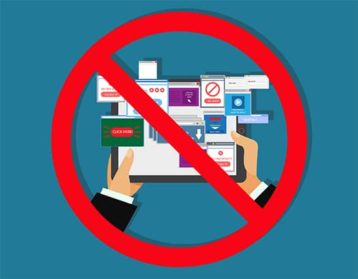 The Chinese government has blocked many websites that are considered to be a threat to the country's authority. Although the government may want to control what citizens can see, there are many other reasons why China might have blocked these sites. This could be because the website or service contains content that is deemed inappropriate or illegal or allows dissidents to organize protests against the government.
China also prevents people from sharing news stories critical of the government with each other or with people outside China so as not to create a public relations disaster for the regime. The government blocks websites that provide information about democracy and human rights, further limiting citizens' access to information. The Chinese government wants to keep a tight control over topics like religion or sex, which it believes could lead people astray from communist doctrine.
What is the Most Widely Used Search Engine in China?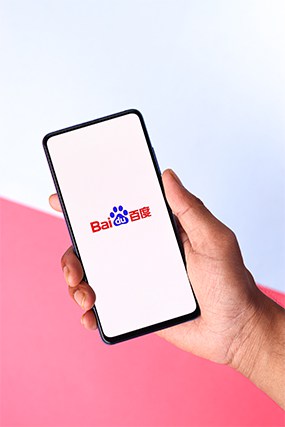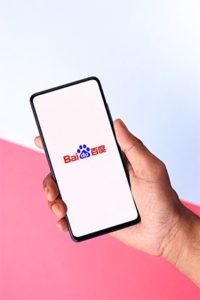 The search engine market in China is dominated by Baidu.com, which accounts for over 70% of all searches in the country. Despite being China's most common search engine, Baidu has been under scrutiny by authorities due to the service's privacy policies and practices. Baidu is also known as "the Google of China" because the service owns algorithms to provide search results to users.
Baidu was ranked as the fourth most visited website in the world. The site is used by 82% of Chinese citizens to search for information online, compared to only 50% who use Google worldwide.
Baidu's main services include a search engine, an image search engine (similar to Google Images), a video search engine (similar to YouTube), a mobile app store and online maps. Baidu also provides an online office suite called Baidu Office, which includes word processing, spreadsheet and presentation software, among other features.
Which VPN Service Is Used in China to Gain Access to Blocked Websites?
China's government blocks access to many websites, including social media platforms, news sites and search engines. However, there are still ways users can bypass the "Great Firewall of China" and gain access to blocked websites. As mentioned above, one such method is using a VPN.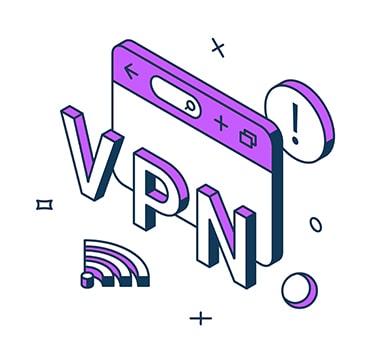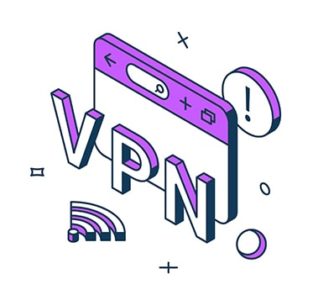 This is a popular option for many people living in China because a VPN allows users to connect to an overseas server and browse the web anonymously. The downside, however, is that most free VPNs won't work in China due to government censorship restrictions. As such, if a person wants to use a VPN while in China, the best option is to pay for a high-quality VPN instead of relying on free options that don't provide as much reliability and privacy. There are many options on the market, but the best VPN for China is one that's fast and reliable enough for accessing information/news and streaming or downloading files via an encrypted connection.
ExpressVPN ranks high because the service has servers all over the world and has been tested to work well in China. Users can download the app on a desktop or mobile device and connect to any server outside of mainland China to access blocked sites.
NordVPN is one of the best VPNs for China. The service is fast, easy to use and has a large number of servers in over 60 countries. These servers can help users bypass China's Great Firewall and thus access Facebook, YouTube or any other website blocked in China.
Users can also access Google Drive or Dropbox through a
free VPN service
like Hotspot Shield. This service allows users to access cloud storage services via proxy servers spread globally. This means a user can use these services even if websites are blocked in China.
Is It Legal to Use a VPN?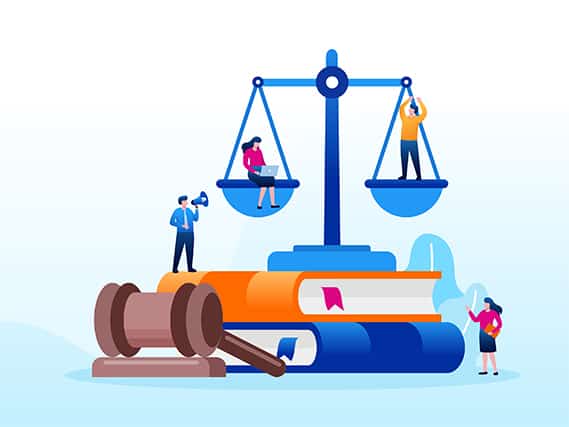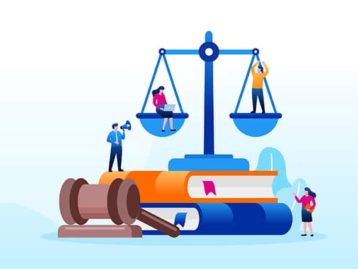 Yes, using a VPN service is completely legal in most countries. However, this depends on the specific country and the circumstances under which the VPN is used.
China has a long history of blocking websites and services considered undesirable by the government, such as Facebook and Twitter. This extends to censorship of internet traffic as well. In response, many Chinese citizens use VPNs to bypass these restrictions. As a result, China has enacted laws against using these services to enforce the government's censorship regime.
A VPN is one of the best methods to circumvent censorship in China. With a VPN, the user can route all internet traffic through an encrypted tunnel so that the connection appears to be coming from another location.