A
virtual private network (VPN) is a service that allows users to browse the internet quickly, securely and anonymously. Essentially, a VPN encrypts users' IP addresses, which makes tracking users' online activities impossible for hackers and other third parties. Apart from security and privacy, VPNs can be used to hide online identities and gain access to georestricted content. Because a VPN assigns several IP addresses to users' devices, users can access content from other locations. China is one of the most well-known regions with restrictions, and many people use VPNs to gain access to the country. However, due to China's stringent internet controls, several VPNs cannot circumvent the so-called "Great Firewall."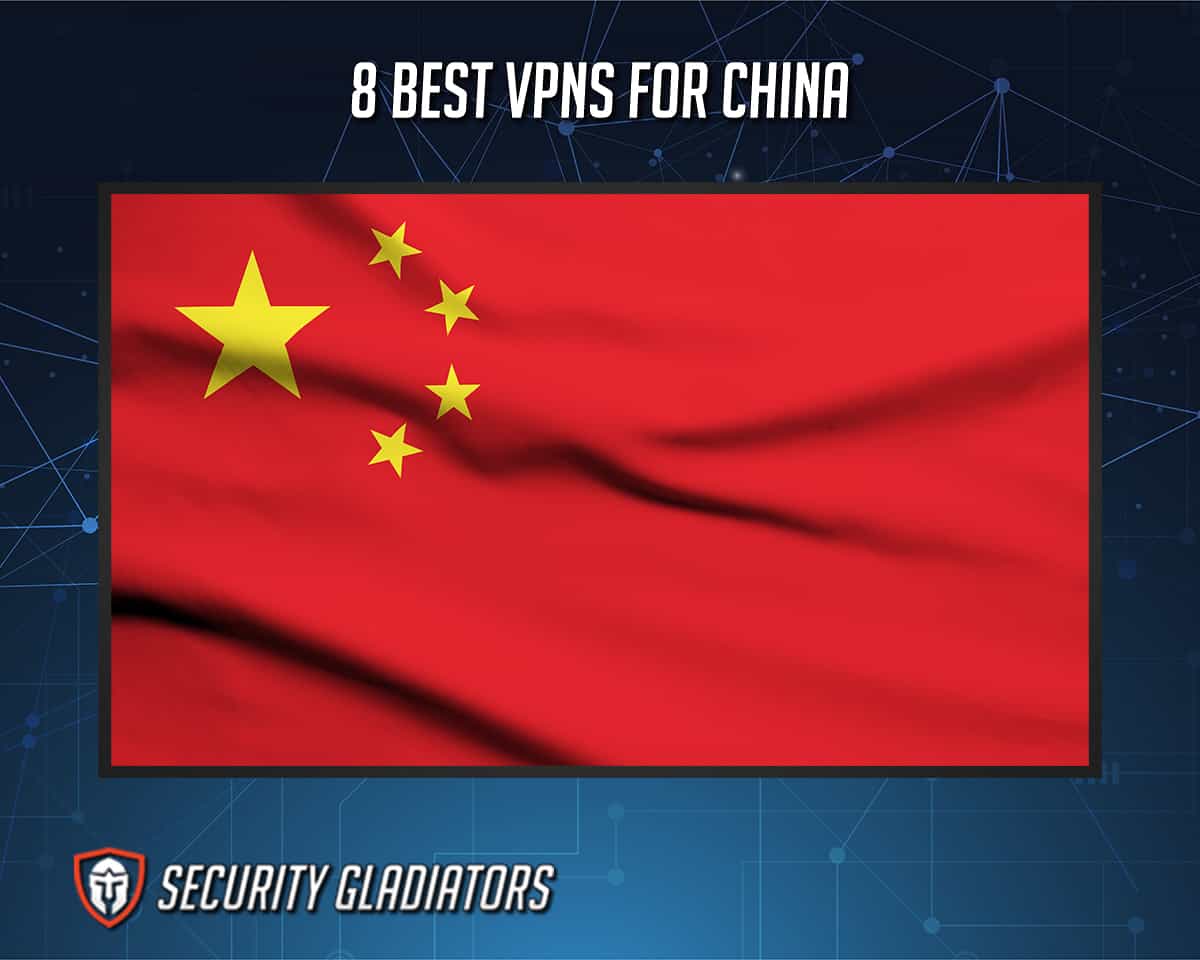 Furthermore, internet users, visitors and even Chinese citizens may require access to websites and apps in China for various reasons. As a result, just a few VPNs can bypass China's limitations. The best VPN for China—those providing unfettered access to online content in China—are listed below.
Surfshark
NordVPN
ExpressVPN
Hotspot Shield
VyprVPN
Astrill
Buffered VPN
PIA
1. Surfshark
Surfshark is one of the most popular VPNs, with a low price and the ability to unblock the notorious "Great Firewall of China." Surfshark offers customized servers for streaming platforms, meaning users can stream shows and movies from anywhere worldwide.
The advantages of using Surfshark are unlimited device support, support for streaming and torrenting, speedy downloads, quality video streaming, excellent customer support, split tunneling and affordability. However, the disadvantages of Surfshark are lengthy subscription plans, inconsistent connections and unreliable speed reports.
The ability to unblock China's Great Firewall, a money-back guarantee, optimized servers for streaming platforms, a kill switch and a strict no-log policy are all unique features of Surfshark. Surfshark also has several strong points, such as a trustworthy privacy policy, a well-designed user interface, unlimited simultaneous connections and excellent performance when unblocking content in China.
As covered extensively in Security Gladiators' full Surfshark review, this security-focused VPN provides a strict no-log policy and powerful encryption methods and protocols. WireGuard, OpenVPN UDP, TCP and AES-256 encryption are all security features incorporated into Surfshark. The kill switch also helps to prevent user information from being leaked if the VPN gets disconnected.
Surfshark offers three packages: a monthly plan for $12.95, a 12-month plan for $3.99 per month and a 24-month plan for $2.49 per month. Nord Security is the company that owns Surfshark VPN.
Inconsistent speed appears to be a common problem for VPNs operating in China, but Surfshark ensures all users have unrestricted internet access. Surfshark uses various features in China, including RAM-only servers, kill switches, a NoBorders mode and a camouflage mode.
The NoBorders mode is a special feature that allows users to use Surfshark in locations such as China. Whenever users activate Surfshark in China, NoBorders gets activated and allows users to access capable servers without network or performance concerns.
---
2. NordVPN
NordVPN is one of the most popular VPNs for unblocking streaming services at a low cost. Furthermore, NordVPN is a top performer in unlocking China-based content. Users can use NordVPN to access websites in Saudi Arabia, Iran and China.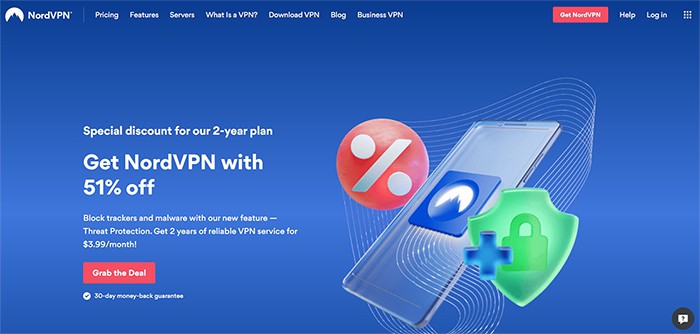 The advantages of using NordVPN in China are excellent speeds, support for streaming platforms and torrenting, six simultaneous connections, strong encryption, a strict privacy policy and good customer support. But NordVPN has several drawbacks, including a time-consuming iOS setup, no refund policy and high prices.
NordVPN boasts several unique features, including the ability to bypass the "Great Firewall of China," along with excellent speeds, P2P and torrenting support, a large network of over 5,000 servers spanning 60 countries, double encryption and quick customer service. The strong sides of NordVPN are good usability, DNS leak protection and a solid privacy policy.
NordVPN is a safe VPN that includes 256-bit AES encryption, OpenVPN, IKEv2/IPsec and NordVPN's unique WireGuard (NordLynx) technology. A kill switch is also included in the VPN to protect users' online data in the event of a connection failure.
NordVPN has three monthly pricing options: $11.99, $4.99 and $3.99 for one month, one year and two years, respectively. Nord Security owns NordVPN, just like Surfshark.
As covered in the full NordVPN review, unblocking websites in China is made simple using this VPN service. The VPN has over 450 obfuscated servers spread over 14 locations, allowing users to view any content from any location. NordVPN also provides obfuscated OpenVPN servers for macOS, Windows, Linux and Android users. Users without OpenVPN on iOS devices can also manually configure the app to view georestricted content.
---
3. ExpressVPN
ExpressVPN is one of the best VPNs for China, thanks to the service's specialized servers. The VPN also works on Windows, macOS, iOS, Android, Linux (command line), Fire TV and routers. With many servers, users may get over China's Great Firewall.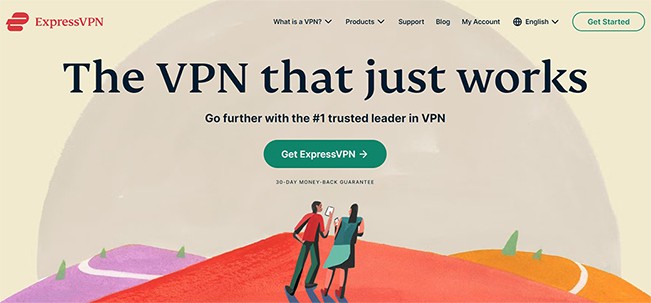 ExpressVPN provides outstanding customer support, broad device compatibility, strong encryption, unblocking major streaming sites, dependable connections, excellent performance, and China-optimized servers. And as covered in the full ExpressVPN review, this VPN also lets users connect up to five devices simultaneously. However, the disadvantages of ExpressVPN include high pricing and advanced features that might be difficult for beginners to handle.
ExpressVPN is distinguished by many China-optimized servers, a superb live chat service, a 30-day money-back guarantee and blisteringly fast speeds. The VPN's server network spans 160 locations and 94 countries worldwide, enabling users to stream any content in China.
ExpressVPN uses AES 256-bit encryption and protocols to safeguard servers. The VPN follows a no-log policy and has been subjected to an independent audit. The VPN also uses RAM-based server technology, which prevents the need to save users' data after each reboot. Additionally, the VPN contains a kill switch mechanism that prevents data leakage during disconnections.
ExpressVPN offers three monthly plans that cost $12.95, $9.99 and $8.32 for one month, six months and a year, respectively. United Kingdom-based Kape Technologies owns ExpressVPN.
ExpressVPN circumvents China's internet access limitations by employing obfuscated servers. Unblocking content online is also a breeze, thanks to the VPN's privacy and security capabilities.
---
4. Hotspot Shield
Hotspot Shield is one of the best VPNs for unblocking China-specific content such as social media, apps, services, news, shows, movies and special programs. The VPN offers optimized servers in China and other Asian countries such as Hong Kong, South Korea and Vietnam.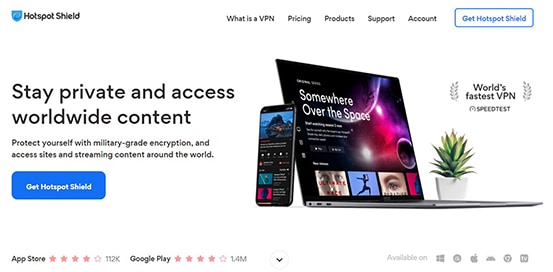 Based on a comprehensive Hotspot Shield review, the advantages of this VPN include impressive speeds, a free plan and a money-back guarantee, the ability to work in China, strong security, a special protocol (Hydra), five simultaneous connections, built-in malware protection and good customer support. But the disadvantages include inconsistent performance in China, no support for Linux, previous privacy issues and limited bandwidth on the free plan.
On the other hand, Hotspot Shield boasts several unique features, such as Chinese IP addresses, free plans, robust encryption, a proprietary protocol, torrenting, a 45-day money-back guarantee and user-friendly apps. The VPN's strong points are the option to unblock content in China, 24/7 customer service and simultaneous connections on five devices with a single Hotspot login.
To protect data transfers, Hotspot Shield uses AES 256-bit encryption. Hydra is a proprietary protocol used by the VPN, along with OpenVPN, WireGuard and IPsec. The VPN also employs a kill switch as an emergency security safeguard in the event of a connection interruption. A built-in ad blocker protects users from viruses and intrusive advertisements.
Aside from the free plan, Hotspot Shield VPN is available in two premium levels. The "Premium" plan is priced at $7.99 per month, while the "Premium Family" plan is priced at $11.99 per month. Pango Inc. is the firm that owns Hotspot Shield.
Hotspot Shield works by encrypting users' web traffic through the VPN's secure servers.
---
5. VyprVPN
VyprVPN is a one-of-a-kind VPN that operates without third-party servers or data centers, enabling the VPN to provide fast surfing and reliable service. Most importantly, VyprVPN operates in China without jeopardizing the VPN's outstanding performance.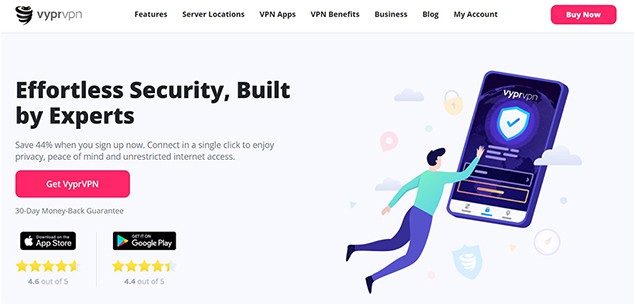 The advantages of using VyprVPN include 700 servers across 70 locations worldwide, a specific protocol (Chameleon) for unblocking georestricted content, good technical support, a kill switch, exceptional speeds, compatibility with various platforms, simultaneous connections, a money-back guarantee and transparency. However, the drawbacks of VyprVPN are the lack of a browser extension and the fact that cryptocurrencies are not accepted as a form of payment. More pros and cons of this VPN service are covered in Security Gladiators' full VyprVPN review.
Nonetheless, the VPN has some distinguishing characteristics, like the lack of reliance on third parties for data centers and servers, the proprietary protocol, excellent uptime, limitless bandwidth and the ability to bypass China's "Great Firewall." Also, the VPN's strong sides are self-ownership of servers, a good privacy policy and strong security.
VyprVPN uses industry-standard encryption, including 256-bit AES-CBC, 2,048-bit RSA keys and SHA256 authentication. WireGuard, IKEv2, Chameleon and OpenVPN are the VPN protocols used in VyprVPN. When the VPN disconnects unexpectedly, users are protected by the VPN's emergency security feature known as the kill switch. To protect users' data, there is also public WiFi encryption.
Users can choose between two pricing options: The monthly fees for the one-month and 12-month plans are $15 and $8.33, respectively. Golden Frog is the firm that owns and operates VyprVPN.
VyprVPN strives to ensure that everyone has access to internet privacy. As a result, the VPN relies on Chameleon technology to conceal VPN traffic and avoid detection by government censorship systems. Users can connect to any of the VPN's servers for unrestricted access to the internet.
---
6. Astrill
Another user-friendly VPN for accessing Chinese content is Astrill VPN. To bypass the Great Firewall, the VPN is equipped with special features. In addition, the VPN offers China-specific servers that are extremely fast.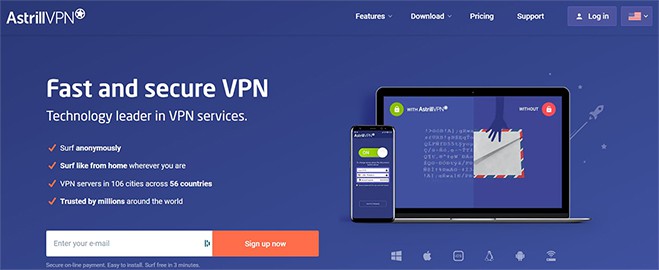 As detailed in the full Astrill VPN review, the advantages of this VPN include compatibility with major platforms, unblocking popular streaming platforms, five simultaneous connections, high security, a privacy policy, a live chat service, and support for torrenting and split tunneling. However, the downsides of Astrill are the high prices, the lack of a money-back guarantee and the limited number of servers available.
The ability to unblock content in China, site filtering, a kill switch and a decent privacy policy are all unique characteristics of Astrill. Plus, dedicated protocols for unblocking geo-restricted content, adjustable features, DNS leak prevention and fast connections are all strong selling points.
With military-grade AES 256-bit encryption, Astrill VPN is also highly secure. WireGuard, StealthVPN and OpenWeb protocols are among the VPN's security protocols. A kill switch and DNS leak protection are included as well.
Both personal and business solutions are available through Astrill VPN. Personal plans are available in three tiers, with monthly fees of $25 for one month, $12.50 for a year and $16.67 for six months, respectively. Astrill VPN Corporation is the firm in charge of the service.
Because of the VPN's unique features, such as "Stealth VPN" and "Smart Mode," Astrill VPN is great for unblocking georestricted content. The Stealth VPN feature adds an extra layer of security to users' VPN traffic, shielding the VPN from detection by China's Great Firewall.
---
7. Buffered VPN
Buffered VPN is a quality VPN with servers in Hong Kong and the United States that can unblock China's content. The VPN is easy to use and allows users to connect up to five devices at once with only one login. Users can connect to China with Buffered VPN's servers in over 40 countries.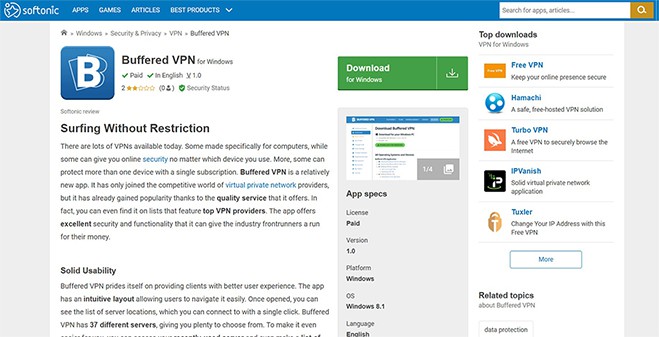 The advantages of Buffered VPN include compatibility with common platforms, simultaneous connections, support for torrenting and Netflix streaming, a strict no-log policy, 24/7 customer service and a money-back guarantee. However, the disadvantages of this VPN include limited bandwidth on free trials, one server for Netflix streaming and no live chat.
The ability to work in China, excellent security and torrent support are some of Buffered VPN's unique features. The strong sides of this VPN are strong security, limitless payment methods and an intuitive interface.
As explained in the complete Buffered VPN review, this VPN is a secure service that uses AES 256-bit encryption, which is considered military-grade. The VPN also offers different PPTP, L2TP/IPSec and OpenVPN protocols. Buffered VPN additionally has a kill switch and protection against IP and DNS leaks.
The VPN has two pricing options: a $9.99 unlimited subscription and an annual plan for $8.33 per month. Buffered VPN is a product of NetProtect.
Buffered VPN relies on built-in features and servers to access prohibited content in China as an optimized VPN. The VPN works with any of the servers, but users can select one of the four nearby servers for convenience.
---
8. PIA
Private Internet Access (PIA) is a VPN that allows users to unblock China quickly. Google, Disney+, BBC iPlayer, Hulu, Amazon Prime Video and other prominent services are HD-streamed using the VPN. Thanks to the VPN's large network of servers spanning 78 countries worldwide, speed is available to all subscribers.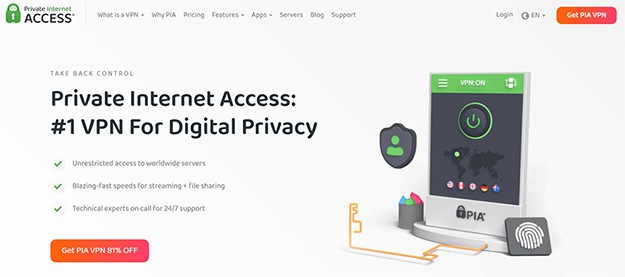 The advantages of PIA are numerous servers, operation in China, a money-back guarantee, support for simultaneous connections, fast surfing, strong encryption and exceptional customer service. On the other hand, the VPN's headquarters location in the U.S. is unreliable for privacy, the speed is erratic and the user interface is obsolete.
As covered more in detail in Security Gladiators' Private Internet Access review, PIA's standout characteristics are the ability to work in China, excellent encryption and customized servers for unblocking georestricted websites. The strong sides of PIA are the refund policy, 10 simultaneous connections, quick connectivity and compatibility with key platforms like Windows, Linux, iOS and Android.
Users can select either AES-128 or AES-256 from PIA's strong encryption options, but users are required to adopt the AES-256 encryption standard to gain access to China. OpenVPN and WireGuard are also protocols used by this VPN. Like most VPNs, PIA offers a kill switch feature.
There are three cost options: $11.99 for one month, $7.50 for six months and $2.19 each month for two years. Kape Technologies oversees PIA.
In China, PIA works well since users can choose from various servers. There are also reports that PIA can unblock georestricted websites using the Shadowsocks proxy without sacrificing speed or privacy.
---
How Can You Use a VPN in China?
To use a VPN in China, tourists and visitors must activate the VPN service before entering the country. This is because China will restrict customers' access to conventional app stores where users would ordinarily download software.
Also, if users run into difficulties in accessing any website in China, users can check the VPN's protocol and choose a VPN with the extra feature of obfuscating VPN traffic. To use a VPN in China, follow the instructions given below.
Choose a strong VPN that works effectively in China.
Visit the VPN's website and choose a preferred plan.
Download the VPN before traveling to China.
Start the VPN.
Sign in with the required account details.
Choose any server in a country beyond China.
Then, connect to the server by clicking the "Connect" button.
What Country Should You Connect with a VPN in China?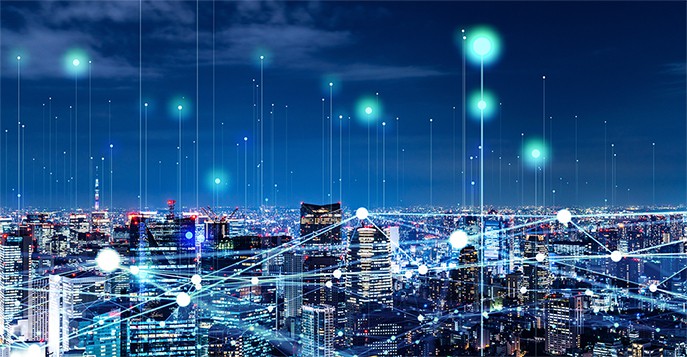 Users can connect to a VPN server located in any country other than China to view the blocked content. Alternatively, users can connect to a server in a nearby China location for faster speeds. Singapore, Japan, South Korea, Hong Kong, Sweden and Taiwan are just a few of the VPN countries in which customers can connect in China.
What are the Popular Sites that are Blocked in China?
Based on the complete list of blocked websites in China, the most popular sites that are unavailable in China are listed below.
BBC
CNN
WhatsApp
Gmail
Google Apps
Hootsuite
Instagram
OneDrive
Zoom
Bing
Blogspot
Twitch
YouTube
Pinterest
Dropbox
Medium
Github
Vimeo
Are VPNs Legal in China?
While using a VPN is not entirely forbidden in China, utilizing an unlicensed VPN is. The reality is that governments want to have authority or access to VPNs. As a result, most VPNs in China are not secured because governments will have access to or even exercise authority over users' data.
Note:
If anyone is caught using a VPN in China, the person might be fined or jailed. However, a visitor might not face the same consequences as a citizen. In reality, users need to be cautious about using unlicensed VPNs in China.
Can You Get in Trouble for Using a VPN in China?
There is a government restriction on using VPNs in China. As a result, users might get in trouble using a VPN in China. Although using a VPN is not illegal elsewhere, anyone who is caught using one in China might face fines or trials since VPNs go against the country's acceptance.
The government can, however, track VPN traffic for detection. The so-called "Great Firewall of China" uses Deep Packet Inspection (DPI) techniques to identify and block VPN traffic. This is why users need to choose a VPN with anti-tracking features.