A
Unblocking restricted content can be easy when one knows the right ways and tools to use. Use tools and simple techniques to bypass restrictions with the right resources. One could use application tools like VPNs (Virtual Private Networks), proxy websites and web browsers to go around blocked websites. Other ways would include advanced knowledge of converting standard markup language into usable information. A VPN encrypts essential and sensitive data against public exposure. Most VPN providers offer features to discreetly open websites by altering the location while concealing one's identity. An open proxy is an accessible website that one can use to access unauthorized websites. Users can integrate VPNs and open proxy websites into browser extensions that can seamlessly unblock websites. In contrast to URLs, IP addresses are another portal to enter restricted online content. Unconventional and seldom-used routes in bypassing restricted content include using Google Translate and converting HTML information into a PDF file.
Below are eight simple steps on how to unblock restricted content.
Unblock any website you want using a VPN
Use an open proxy to unblock websites
Add a VPN or proxy browser plugin to your browser
Replace the URL with an IP address
Unblock websites with the Tor Browser
View blocked content with Google Translate
Make use of a dynamic IP address
Convert HTML to PDF to gain access to protected information
1. Unblock Any Website You Want Using a VPN
A VPN is a tool to unblock any website content. VPNs are online services that hide user information like names, IP addresses, and location. Hackers may easily access and track personal information from free public Wi-Fi. These methods take advantage of phishing user data and then sell private information without consent. Many VPN Providers now cater free but limited and subscription-based features that bypass IP certification. VPNs pose a high-security level when accessing unauthorized websites. One advantage is that VPNs protect users' identities and information when accessing these websites. The advancement of VPN providers and services increases the chances of entering complex internet addresses and location-restricted content. The emergence of VPN providers in the market provides a competitive environment where features, customer support, and security flourish even more. A drawback is that users would need to manually install a dedicated application from the VPN provider and pay fees and monthly subscriptions for advantages.
2. Use an Open Proxy To Unblock Websites
An open proxy is another option one can use to unblock websites. Proxies are a type of online service that links one network to another to go around restrictions. Just like VPNs, open proxy websites can get through geo-restricted websites by simply entering the URL on the dedicated search bar found on the proxy webpage. Open proxy provides ease of use on whatever platform and location one wishes to enter. Users can access this easily within a website browser. Using proxy websites does not require the installation of any app and is usually free for public use. An open proxy has a medium security level because not all proxy websites are reliable and can still be tracked by the browsers or on the own website. One can experience stuttering and lags when entering restricted websites through open proxy networks. There is no complete assurance in accessing geo-restricted content, and one may risk exposing information. The popularity and convenience of having these open proxy sites can sometimes mean banning in public internet facilities like schools, offices, private establishments and government institutions.
3. Add a VPN or Proxy Browser Plugin to Your Browser
Integrating a VPN or a proxy through browser plug-ins in browsers could be an effective way to enter blocked websites. What is VPN? VPNs can either be a separate software or a plugin that conceals the user's information and identity. Proxy browsers, on the other hand, depend on the web browser's security. Web browsers like Chrome, Safari, or Microsoft's Edge use several plug-ins that work well on most websites. VPNs and proxy browsers work just as well when installed as web browser plugins and extensions. VPNs and proxies still carry the exact purpose of concealing the user's information while getting through blocked websites and geo-restricted content. A synergized capability between two tools provides a high level of security that could increase the chances of unblocking sites. The downside remains with VPNs or with some open proxy plugins that come with a subscription fee. As these are separate entities from web browsers, one is required to install these plugins and extensions manually.
4. Replace the URL With an IP Address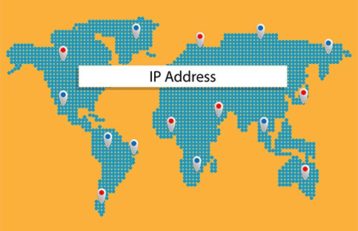 Entering an IP address instead of a URL can be a workaround for accessing blocked websites. An IP address is a perfect opportunity to access banned websites through a number sequence. There are a lot of methods for determining a website's IP address. Using IP addresses as an alternative has a lower security level than other tools and ways of unblocking websites. Simply extracting the IP address can be a tedious task that would require basic computer literacy and intuitiveness to follow through. Applying IP addresses to get through blocked networks and websites does not provide encryption.
5. Unblock Websites With the Tor Browser
Open-source websites such as the Tor Browser can securely access and unblock websites. The Tor Web Browser is a software that provides information encryption from online trackers. User data goes through the servers and conceals information like the IP address. This blurs information against networks that create complete anonymity when browsing the internet, which could help one navigate through geo-restricted content and websites made unavailable in specific regions. The good thing is that the software is free; one just has to install the software manually. The speed of the Tor Browser when navigating through websites is a disadvantage. Websites with powerful and highly guarded privacy software could neutralize the Tor Browser. There would be difficulty in accessing dynamic and huge data-driven sites like Netflix.
6. View Blocked Content With Google Translate
An unusual but practical way of accessing blocked content and information is using the Google Translate page. Google Translate works by copying the intended blocked site into the left-hand box and selecting the language of choice. The box on the right-hand side gives a translation of the entered URL that can be applied to access the site address. This method is a clever way to get through geo-restricted websites in some regions and countries. Google Translate is free, simpler and doesn't require installing software. In contrast to other ways to access blocked sites and content, Google Translate provides a low-security level. This technique does not encrypt information that could risk or expose one's data. The limited access to the website, primarily to information, could cause a skewed layout. One could only perform such tasks on PCs or laptops.
7. Make Use of a Dynamic IP Address
A dynamic IP address might be the answer to accessing blocked websites. A dynamic IP address is applicable when one's IP address is banned explicitly from a specific website. The vital thing to consider in this scenario is to have a dynamic IP address ‌ISPs give. Dynamic IP addresses could change occasionally; otherwise, one has a static IP address. Users should be able to identify between static and dynamic IP addresses for this option to work. A user can reset the user's IP address just by restarting the modem. When the modem turns back on, the IP address generates an entirely new IP address. Accessing a site with a dynamic IP address can cause a low-security level, exposing personal information.
8. Convert HTML to PDF to Gain Access To Protected Information
Converting the extracted HTML of the chosen website into a PDF file to easily access protected information. Some online tools and websites can perform the task with just the URL of the website. The URL is entered into the search box and then begins translating the HTML code into text and images. Converting HTML to PDF is a great option when the intention is limited to just acquiring data and information found on the website. One can preview the HTML on the site or download the data into a PDF file. Websites that offer HTML to PDF conversion commonly render the service for free. No application or software is needed as this service tool can be accessed online on websites. The process has a low-security level of extracting data from a protected website. Without encryption, there is a high risk of exposing one's identity and information.
Why Are Websites Being Blocked?
Some websites are blocked for several reasons, like the limitation of information, website access and licensing agreements that are allowable to specific regions. These geo-restricted websites go through licensing agreements. For instance, entertainment streaming apps are granted access locally based on users' contracts. Some private or government-owned websites may intentionally conceal and impose geo-restricted information that may pose a security threat when illegally hacked. Public institutions like schools block websites that may be inappropriate or age-restricted for students to access. On some occasions, some websites pose a threat to networks when opened and, therefore, are banned. Cybersecurity is the primary concern why most websites are banned in specific locations.
How to Unblock Websites at School?
An open proxy website is the best option to unblock websites at schools. Most institutions restrict the installation of external software that negates other alternatives, like VPN providers and plugins. One can easily enter the URL of the proxy site and get through blocked websites. These services are free and can be publicly accessed on every browser. The downside of opening sites through an open proxy would be the stuttering and the lagging when navigating the website. Using unsecured proxy websites increases the risk of cyber threats, exposing the data and information to hackers. Open proxy sites could work in opening blocked sites, but are not advisable for use in schools because of low-security assurance.
Listed below are the ways to unblock websites at school.
Use Open Proxy Websites: These websites use an open server that enables the website to redirect incoming links from blocked websites. Most restrictions are done on the router's settings and may not detect the website link.
Try Mobile Website Address: In schools, blocked websites are lists that are inputted in the router's settings. Most mobile addresses of the main websites are not included in the restrictions. Facebook, for example, has the mobile version address as "m.facebook.com", this enables browsing.
Search IP Address Instead of Domain Name: Dynamic addresses are assigned to web servers of different regions or service providers. In each service provider, there are dynamic addresses that correspond to the domain name that is asked for every search. To see the IP address of the domain, go to the command prompt and type in, for example: ping google.com, then the ping will start, and the IP address will be shown. Copy and paste the IP address in the browser's URL box to open the website.
Download TOR Browser: The TOR browser is a type of VPN browser that lets a user be anonymous while browsing different websites. To start, download the TOR browser on the official website. After downloading, install and run the TOR Browser on the computer. The TOR browser will hide outgoing addresses that are within the school's server address. The TOR browser makes the computer anonymous and enables blocked websites to be opened.
Use Google Translate: The Google Translate website is typically not blocked on school servers. This website is an essential part of learning, especially in foreign language studies. To use Google Translate to open blocked websites, first open the Google Translate website and type in the website address on the left box. The right box will provide the hyperlink for the website address. Click on the hyperlink. The address or URL is hidden with the translation URL and the website is accessible.
What Is the Best VPN to Access Blocked Sites?
The best VPN to access blocked sites is IP Unblock. A VPN provider can unblock websites while effectively concealing one's information. IP Unblock comes as a free plugin that can be installed in most browsers like Google Chrome, Microsoft Edge, and Apple Safari. Having a VPN on a browser would automatically activate the function as one opens the browser. This guarantees 100% free access and unlimited use of the service. VPNs have reliable servers that link networks for discreet browsing. There are also the best free Chrome VPNs to unblock any website that are useful, especially when only dealing with blocked sites. When user information is concealed, one can bypass the geo-restricted content of websites.
Can a VPN Unblock School Websites?
Yes, VPN providers can unblock school websites. The effectiveness of bypassing a school website highly depends on the reliability of the VPN provider and the level of security of a school website. One can choose between downloading a VPN software or a plugin installed on browsers. VPN plugins provide a much more convenient way of unblocking school websites because these are automatically activated when the browser opens. There are a slew of VPN providers that are either free or come with subscription fees. The latest versions of VPNs have progressively improved over the years, increasing the efficacy of unblocking significant websites, such as school websites.
Is It Legal To Unblock Websites?
Yes, unblocking websites using platforms like VPNs and proxies is considered legal. Minor actions like accessing social media or streaming websites at school or work might be regarded as a breach of policies, but that doesn't necessarily mean breaking the law. VPNs might be ‌legal in most countries or have stricter regulations on cybersecurity. One should keep in mind that there are countries that still restrict VPNs. VPNs also commit technological glitches that may expose one's information and identity intermittently. Having self-awareness and being informed is important before trying to unblock a restricted website.