C
ryptocurrency mining has become a lucrative endeavor for many individuals and organizations seeking to capitalize on the digital currency boom. As the value of cryptocurrencies such as Bitcoin and Ethereum continues to rise, more people are turning to mining as a means of generating profits. However, with so many different mining software tools available on the market, it can be challenging to determine which ones offer the best results. This article aims to uncover the top crypto mining software tools that can maximize profits for miners. In order to understand why these software tools are essential for maximizing profits in crypto mining, it is important to first comprehend the benefits of engaging in this activity. Cryptocurrency mining involves using powerful computer systems to solve complex mathematical problems that validate transactions on the blockchain network. As a reward for their computational efforts, miners receive newly minted tokens or transaction fees in the form of cryptocurrency.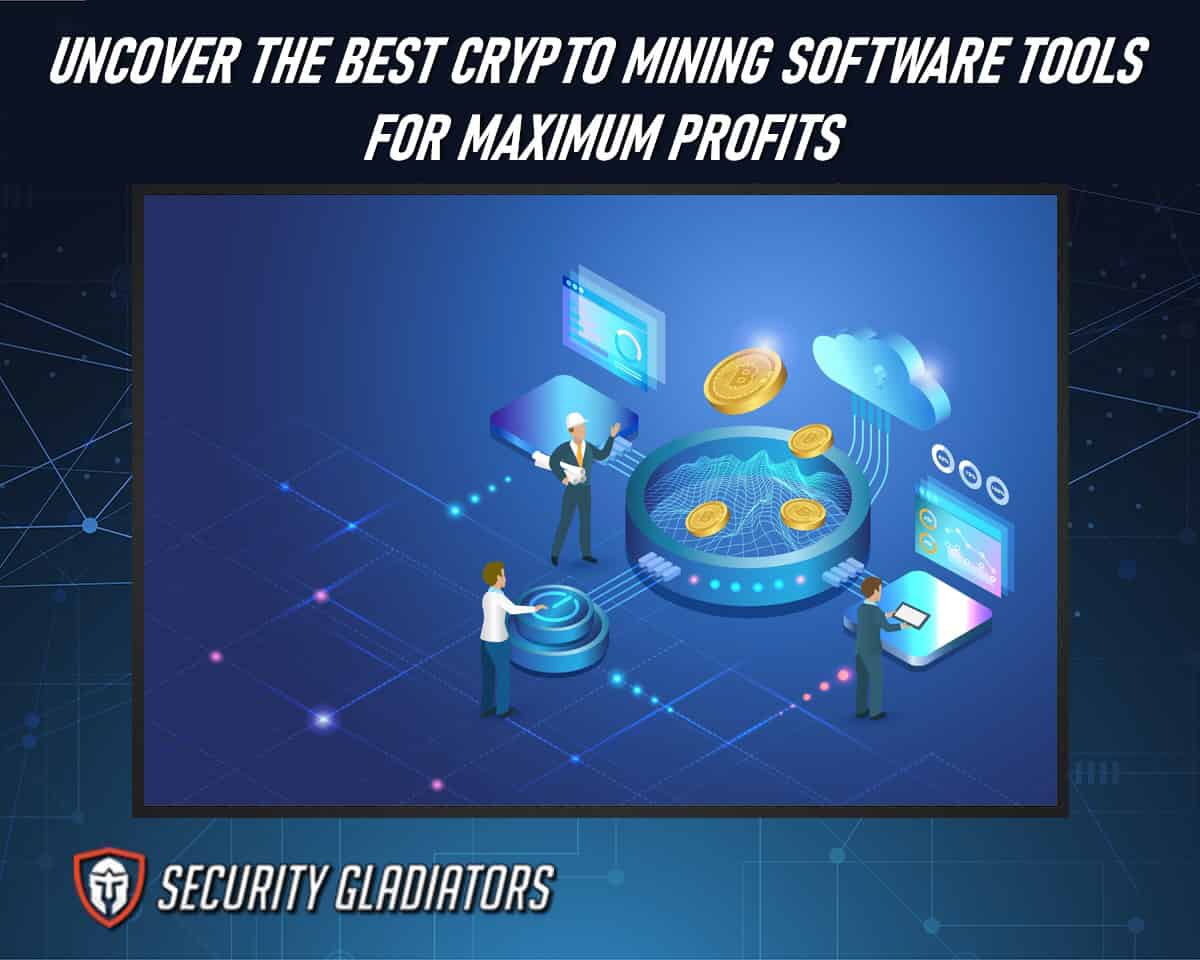 The potential profitability lies in the fact that these tokens can increase in value over time, offering significant returns on investment if mined efficiently. By utilizing reliable and efficient crypto mining software tools, miners can optimize their operations and increase their chances of earning substantial profits from cryptocurrency mining activities.
Benefits of Crypto Mining
Crypto mining software offers a range of benefits despite the associated challenges. One major advantage lies in the financial incentives it provides. Miners can earn newly minted cryptocurrencies and transaction fees, especially when the value of the mined cryptocurrency rises. For example, Bitcoin mining is highly profitable and it has earned many a lot of money. Additionally, crypto mining promotes decentralization by ensuring that no single entity controls the majority of mining power, thus preventing centralization and manipulation. Miners also play a crucial role in verifying transactions, maintaining the integrity of the blockchain, and preventing fraudulent activities. By actively participating in mining, individuals contribute to the growth and development of blockchain networks. Moreover, mining drives technological advancements as miners invest in specialized hardware, leading to innovations in computing technology and hardware design.
Mined vs. Non-Mined Cryptocurrency
An interesting aspect to consider in the world of cryptocurrencies is the distinction between mined and non-mined forms of digital assets. Mined cryptocurrencies, such as Bitcoin, require a process called cryptocurrency mining to validate transactions and add them to the blockchain. This mining process involves using specialized hardware and software to solve complex mathematical problems, which require significant computational power and energy consumption. On the other hand, non-mined cryptocurrencies, also known as pre-mined or minted coins, are created through alternative methods without the need for mining operations.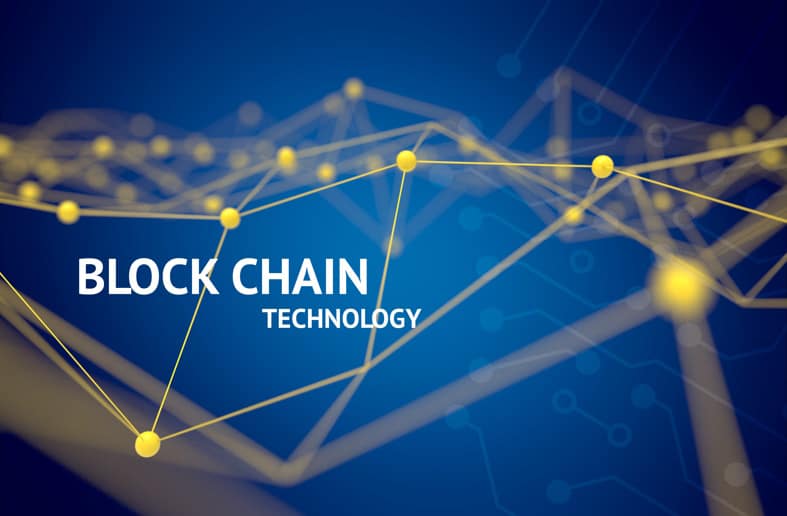 To better understand the differences between mined and non-mined cryptocurrencies, let's compare them in a table:
| Mined Cryptocurrencies | Non-Mined Cryptocurrencies |
| --- | --- |
| Require mining software and hardware | Created through alternative methods |
| Involve a mining process that consumes computational power and energy | Do not require extensive computational resources |
The choice between mined and non-mined cryptocurrencies depends on various factors including efficiency, security concerns, environmental impact, and decentralization goals. While mined cryptocurrencies offer decentralized transaction validation through consensus algorithms like proof-of-work (PoW), they also face challenges related to scalability and energy consumption. Non-mined alternatives provide different approaches for validating transactions but may introduce different trade-offs in terms of centralization or reliance on specific entities. Ultimately, understanding these distinctions can help investors and users make informed decisions when navigating the diverse landscape of crypto mining software tools available today.
Who Can Mine Cryptocurrency?
Cryptocurrency mining is a process that can be undertaken by anyone with access to the necessary hardware and software. One of the key requirements for mining cryptocurrency is having the best Bitcoin mining software installed on your computer. This software helps miners solve complex mathematical problems, allowing them to validate transactions and add them to the blockchain. Some popular options for Bitcoin mining software include Pionex, BFGMiner, and AwesomeMiner.
In addition to having the right software, miners can also choose to join a mining pool. A mining pool is a group of miners who work together to increase their chances of solving blocks and earning rewards. By pooling their resources, miners can combine their computing power and share in the profits generated from successful block validation. For example, joining a Bitcoin mining pool can be beneficial for individual miners with limited resources or slower hardware. Alternatively, individuals who do not have access to high-performance hardware or prefer not to mine using their own equipment can opt for cloud mining or a mining contract. Cloud mining involves renting computing power from remote data centers, which eliminates the need for physical equipment and maintenance costs.
On the other hand, buying a mining contract allows individuals to purchase a specific amount of hashing power without needing to worry about hardware setup or electricity consumption. Overall, cryptocurrency mining is accessible to anyone with basic hardware and software requirements. Whether it's through installing the best Bitcoin mining software on one's own computer, joining a mining pool for increased efficiency, or opting for cloud mining or a mining contract for convenience, there are various avenues available for individuals looking to enter the world of cryptocurrency mining and maximize their profits.
Factors To Consider When Choosing the Best Crypto Mining Software
When choosing the best crypto mining software, several essential factors should be considered to maximize mining efficiency and profitability. Ensure that the software you choose supports your specific mining equipment, including the best mining CPUs available, to ensure optimal performance and efficiency. The software should be optimized to work efficiently with the mining hardware to ensure optimal performance and hash rates. Compatibility ensures that the hardware and software work seamlessly together, resulting in a higher chance of successful mining.
The mining software's features and capabilities are essential considerations. Look for software that offers a user-friendly interface, advanced monitoring tools, and customization options. Efficient management and control over the mining process are vital for maximizing profits and identifying potential issues promptly.
Security is of utmost importance in the crypto-mining world. Choose mining software from reputable sources with a strong track record of security. The software should protect your mining operations from potential threats and vulnerabilities, safeguarding your earnings and data.
Additionally, consider the mining software's community support and ongoing updates. Active community support indicates that the software is well-maintained and frequently updated to adapt to changes in the crypto mining landscape, including improvements and bug fixes. Regular updates ensure that the mining software remains optimized and compatible with the latest hardware and algorithms.
Lastly, take into account the software's compatibility with the cryptocurrency you intend to mine. Some mining software may be more suited for specific coins or algorithms, and choosing the right software for your preferred cryptocurrency can significantly impact your mining efficiency and profitability.
Best Cryptocurrency Mining Software
The selection of the best cryptocurrency mining software is crucial for maximizing profits in the field of crypto mining. With the increasing popularity and value of cryptocurrencies, more individuals and businesses are getting involved in mining operations. However, to effectively mine cryptocurrencies, one needs to have the right tools, including the best crypto mining software. This software is responsible for managing and controlling the mining hardware or rigs used in the process.
1. Pionex
Pionex is a platform that offers a range of features and services for individuals interested in engaging with the world of cryptocurrency mining. Pionex offers 16 trading bots. One of the notable features provided by Pionex is cloud mining contracts, which allow users to rent computing power from remote data centers to mine cryptocurrencies. This feature eliminates the need for users to invest in expensive hardware or deal with the complexities of setting up their own mining rigs. By offering cloud mining contracts, Pionex provides an accessible and convenient solution for individuals who want to participate in cryptocurrency mining without significant upfront costs.
Additionally, Pionex supports GPU mining, which refers to using graphics processing units (GPUs) to mine cryptocurrencies. GPUs are known for their high computational power and can perform complex calculations required for mining more efficiently than traditional CPUs. With Pionex's support for GPU mining, users can take advantage of this technology to optimize their mining operations and potentially increase their profits. Furthermore, Pionex offers Bitcoin mining software that enables users to mine Bitcoin using their computer's processing power. This software allows individuals to connect their devices to the Pionex platform and contribute computational resources towards solving complex mathematical problems required for verifying transactions on the Bitcoin network. By providing efficient and reliable software for mining Bitcoin, Pionex empowers users with the tools they need to engage in profitable Bitcoin mining activities.
Pionex Features
Grid Trading Bot
Spot-Futures Arbitrage Bot
Leveraged Grid Bot
DCA (Dollar-Cost Averaging) Bot
Copy Trading
Smart Trade (Stop-Loss, Take-Profit)
TradingView Chart Integration
API Trading
User-friendly interface
Automated trading bots
Wide range of supported cryptocurrencies
Competitive trading fees
Integration with other exchanges
Secure and reliable platform
Limited liquidity for some trading pairs
Restricted access for users from certain countries
Lack of advanced trading features
Limited customer support options
Relatively new platform with a less established reputation compared to some other exchanges
Pionex offers highly competitive trading costs, as it only charges a minimal fee of 0.05% for both maker and taker transactions.
2. Kryptex Miner
Kryptex Miner is a powerful and efficient software that enables users to optimize their cryptocurrency mining operations and enhance their profitability. It offers a range of features and functionalities that make it an attractive choice among the various mining software options available in the market. By utilizing specialized hardware, Kryptex Miner maximizes mining performance, allowing users to mine cryptocurrency more efficiently.
Kryptex Miner Features
Automated cryptocurrency mining software
GPU and CPU mining capabilities
Real-time mining profitability monitoring
Auto-switching between different mining algorithms
Mining performance optimization
Temperature and power consumption monitoring
Remote management and control of mining rigs
Advanced mining statistics and reporting
Easy-to-use interface
Automatic optimization of mining settings
Supports a variety of cryptocurrencies
Real-time monitoring of mining performance
Efficient mining algorithms
Regular updates and improvements
Detailed earnings statistics and reporting
Multiple payout options
Windows-only software (no support for other operating systems)
Limited customization options for advanced users
Requires a stable internet connection
May not be suitable for large-scale mining operations
Some users have reported occasional software crashes or stability issues
Limited control over mining pool selection
Takes a small percentage (commission) from earnings
Requires registration and account setup
Users can freely download and utilize the Kryptex Miner software for mining purposes. The basic version of the software is available at no cost. However, for enhanced features and additional benefits, users have the option to upgrade to the Pro version, which comes with a monthly subscription fee of $208.41.
3. Cudo Miner
Cudo Miner is a powerful mining software that enables users to mine various cryptocurrencies using their computers or rigs with ease. It supports both CPU and GPU mining and provides a user-friendly interface, making it accessible even for those new to cryptocurrency mining. One notable aspect of Cudo Miner is its ability to automatically switch between different coins based on their profitability, ensuring miners are always targeting the most lucrative options at any given time. By employing this feature, users can potentially increase their earnings by focusing on coins that offer higher returns.
In addition to automatic coin-switching, Cudo Miner also boasts advanced optimization techniques that enhance efficiency and profitability. The software utilizes algorithmic intelligence to analyze hardware performance and adjust mining settings accordingly, maximizing hash rates while minimizing energy consumption. This optimization process ensures that miners are operating at peak efficiency, translating into higher profits over time. Furthermore, Cudo Miner provides real-time monitoring and reporting tools that allow users to track their earnings and performance metrics accurately. These insights enable miners to make informed decisions regarding their operations and identify areas for improvement.
Cudo Miner Features
Automated mining software
Multi-algorithm mining
GPU and CPU mining support
Mining performance optimization
Real-time mining statistics and monitoring
Profit-switching capability
Remote management and control
Overclocking and undervolting support
Benchmarking and hardware compatibility testing
Mining schedule and power management
User-friendly interface.
Automatic mining software that maximizes mining profitability.
Supports multiple cryptocurrencies.
Offers cloud mining functionality.
Provides regular updates and improvements.
Offers a referral program for earning additional income.
High system resource usage.
Limited control over mining settings.
Requires an internet connection to operate.
Not compatible with all operating systems.
Some users have reported technical issues and crashes.
Takes a small commission fee from mining profits.
The fees for cryptocurrency mined within the last 30 days are based on the amount mined, with different percentages applied depending on the thresholds: 1.5% for Diamond (≥ 10 BTC), 2% for Iridium (≥ 1 BTC), 2.5% for Palladium (≥ 0.1 BTC), 3% for Platinum (≥ 0.05 BTC), 4% for Gold (≥ 0.01 BTC), 5% for Silver (≥ 0.005 BTC), and 6.5% for Bronze (< 0.005 BTC).
4. BeMine
BeMine is a crypto-mining platform that offers a range of features and capabilities to optimize any mining operation and potentially maximize returns. BeMine is a service provider that offers cloud-sharing services for ASIC miners. ASIC miners are specialized devices designed to efficiently perform calculations, particularly for confirming transactions. These miners operate continuously at maximum capacity and require specific conditions to function properly. BeMine is responsible for servicing a large number of miners and serves as both an ASIC retailer and a cloud mining solution. BeMine provides just that by offering a comprehensive set of features designed to enhance the mining process. By utilizing advanced mining algorithms, BeMine aims to provide users with the highest possible profits while minimizing energy consumption. BeMine supports various mining algorithms such as SHA-256 and Scrypt, enabling users to choose the most suitable algorithm for their hardware setup. To further optimize mining operations, BeMine offers detailed statistics and monitoring tools. Users can track their hash rate, power consumption, and earnings in real time through an intuitive dashboard. This information enables miners to make informed decisions regarding their mining strategies and adjust settings accordingly.
BeMine Features
Supports selection of relevant machines.
Flexible purchasing options for ASIC miners.
Diverse payment methods for account balance replenishment.
Secure and reliable cloud mining services.
Regular updates and maintenance for optimal mining performance.
Reliable mining infrastructure
Multiple mining algorithms supported
User-friendly interface
Efficient mining pool
Competitive fees
Dedicated customer support
Potential risks associated with cloud mining, such as fluctuating cryptocurrency prices.
Dependency on BeMine's infrastructure and maintenance.
Limited control over mining operations and settings.
Possibility of technical issues or downtime.
Potential competition with other miners using the same service.
BeMine offers a complimentary five-day period of cloud mining on the Antminer S19. The starting price at $61 one-time payment.
5. Awesome Miner
The software tool known as Awesome Miner provides miners with a comprehensive set of features and capabilities that enhance their mining operations and potentially optimize returns. As an awesome miner, this software allows users to manage and monitor all aspects of their mining activities, from configuring mining hardware to monitoring the performance of individual devices. It supports various mining algorithms, making it compatible with a wide range of mining equipment. By providing real-time information on mining profitability, power consumption, and temperature, Awesome Miner enables miners to make informed decisions regarding their operations. Awesome Miner supports multiple mining pools. This allows miners to distribute their hashing power across different pools, reducing the risk of downtime or loss in case one pool goes offline. Additionally, the software includes automatic switching between different algorithms based on profitability calculations. This means that miners can constantly adapt and optimize their strategies to mine the most profitable cryptocurrencies at any given time. Another notable feature offered by Awesome Miner is its extensive monitoring and alert system. Miners can receive real-time notifications about critical events such as high temperatures or hardware failures. This ensures prompt intervention and minimizes potential losses due to equipment malfunctions or overheating issues. Furthermore, Awesome Miner provides detailed statistics and historical data on each device's performance, allowing users to analyze trends and identify areas for improvement in their mining operations.
Awesome Miner Features
Compatibility with all ASIC devices.
Display of GPU functionality such as temperature, fan speed, and clock speed.
One-click mining functionality.
Support for over fifty mining software.
Efficient mining management
Supports a wide range of mining hardware
Advanced monitoring and reporting features
Easy setup and configuration
Supports multiple mining algorithms
Customizable mining strategies
Integrated profit switching
Complexity for beginners
Requires initial setup and configuration
Paid software with a subscription model
Limited free version with restricted features
Can be resource-intensive on the system
Some users have reported occasional stability issues
May require technical knowledge for advanced settings
The services are free without signing up for up to two miners. The monthly subscription fee for each miner is $2, and by opting for the Yearly subscription, you can enjoy a 25% discount.
6. BFGMiner
BFGMiner, a versatile mining software tool, offers advanced features and capabilities for optimizing mining operations and achieving higher returns. As one of the most popular mining software options in the crypto industry, BFGMiner is designed to support a wide range of mining hardware, including ASICs (Application-Specific Integrated Circuits) and FPGAs (Field-Programmable Gate Arrays). This flexibility allows users to efficiently mine various cryptocurrencies such as Bitcoin, Litecoin, and more.
With BFGMiner's powerful command-line interface, miners have extensive control over their mining operations. The software provides detailed statistics on hash rates, accepted shares, rejected shares, and other crucial performance indicators. These insights enable miners to monitor their efficiency levels closely and make informed decisions regarding optimization strategies. Additionally, BFGMiner supports multiple mining algorithms like Scrypt and SHA-256, giving users the freedom to choose the algorithm that best suits their hardware capabilities. Furthermore, BFGMiner excels in its ability to detect new blocks quickly. By utilizing both CPU and GPU resources effectively while minimizing resource wastage, this software maximizes profits by ensuring efficient block detection. Additionally, it includes various features such as temperature monitoring and fan speed control that helps prevent overheating issues often associated with intensive mining operations.
BFGMiner Features
Multi-threaded multi-pool GPU, FPGA, and ASIC miner
Dynamic clocking, monitoring, and remote interface capabilities
Fan speed control and temperature monitoring
Supports various mining algorithms including SHA-256, Scrypt, and more
Integrated with mining hardware and ASIC devices
Customizable mining strategies and performance optimization
High performance
Support for multiple mining algorithms
Advanced mining features
Customizable mining strategies
Cross-platform compatibility
Active community support
Steeper learning curve
Limited graphical user interface (GUI)
Requires manual configuration for optimal performance
Command-line interface can be intimidating for novice users
May not be suitable for beginners due to the complexity
Less user-friendly compared to some other mining software
This crypto software is Free.
Frequently Asked Questions
What Are the System Requirements for Running Crypto Mining Software?
The system requirements for running crypto mining software depend on the specific software being used and the type of cryptocurrency being mined. Cryptocurrency mining requires a powerful computer with sufficient processing power and memory to perform complex calculations. It is recommended to have a multi-core processor (such as an Intel Core i5 or AMD Ryzen 5), at least 8 GB of RAM, and a high-performance graphics card (such as an NVIDIA GeForce GTX 1070 or AMD Radeon RX580). Additionally, a stable internet connection is essential for continuous mining operations. The specific hardware requirements may vary depending on the mining algorithm used by the cryptocurrency.
Are There Any Legal Restrictions or Regulations Around Crypto Mining?
Legal restrictions and regulations surrounding crypto mining vary from country to country. In some jurisdictions, crypto mining is considered legal and regulated, while in others it is either prohibited or subject to certain restrictions. For example, in China, the government has taken measures to crack down on cryptocurrency activities, including mining operations. Similarly, some countries have imposed strict regulations on energy consumption associated with crypto mining due to environmental concerns. Additionally, tax laws may also apply to individuals or entities engaging in crypto mining. It is crucial for miners to be aware of and comply with the legal framework governing their activities in their respective jurisdictions to avoid potential legal consequences.
How Do I Choose the Right Cryptocurrency to Mine?
When choosing the right cryptocurrency to mine, several factors need to be considered. Firstly, it is essential to assess the potential profitability of mining a particular cryptocurrency. This can be determined by analyzing its current market value and the difficulty level of mining. Additionally, one should consider the long-term prospects and stability of the chosen cryptocurrency. Factors such as its adoption rate, technological advancements, and community support play crucial roles in determining its future success. Furthermore, considering the energy consumption required for mining is vital, as electricity costs can significantly impact profitability. It is also important to evaluate the available mining hardware and software compatibility with different cryptocurrencies.
Is It Possible to Mine Cryptocurrencies Using a Mobile Device?
Yes, it is possible to mine cryptocurrencies using a mobile device. Mobile mining refers to the process of utilizing the computational power of a mobile device, such as a smartphone or tablet, to mine cryptocurrencies. However, it is important to note that mobile mining may not be as profitable or efficient as traditional mining methods that employ specialized hardware and software. This is due to the limited processing power and battery life of mobile devices compared to dedicated mining rigs. Additionally, mining on a mobile device can also lead to increased energy consumption and potential overheating issues. Nevertheless, several cryptocurrency projects have developed apps specifically designed for mobile mining, allowing users to participate in the mining process on their smartphones or tablets. Despite its limitations, mobile mining can still serve as an entry point for individuals interested in exploring the world of cryptocurrency mining without significant financial investments or technical expertise.
Conclusion
Crypto mining software tools offer a range of options for individuals looking to maximize their profits through cryptocurrency mining. These tools provide various features and functionalities that cater to both beginners and experienced miners alike. By leveraging these software tools, users can optimize their mining operations and potentially increase their profitability. Cryptocurrency mining is not limited to a specific group of people; anyone with access to suitable hardware and electricity can participate in mining activities. Whether an individual chooses to mine independently or join a mining pool depends on factors such as technical expertise, available resources, and desired level of involvement. Crypto mining software tools provide a solid foundation for individuals interested in venturing into cryptocurrency mining or optimizing their existing operations. With careful consideration of each tool's features and compatibility with one's setup, users can potentially increase their chances of maximizing profits in this dynamic industry.