Cybersecurity is the practice of protecting computer systems from theft or damage to the system's hardware, software and information. Some consider cybersecurity a subfield of computer security. More than just computers are at risk for cybersecurity; privacy and data protection are also significant concerns, considering the global population's rapidly growing dependence on the internet.
The cybersecurity job market is expected to experience a dramatic rise in demand over the coming years and beyond, meaning that individuals with the proper training and qualifications could be handsomely rewarded for exemplary skills and knowledge. There are various titles someone can gain in the cybersecurity job market. The top five highest-paying titles are cybersecurity engineer, chief information security officer (CISO), chief information security officer (CISO) and penetration tester. The top-paying cybersecurity jobs are listed below.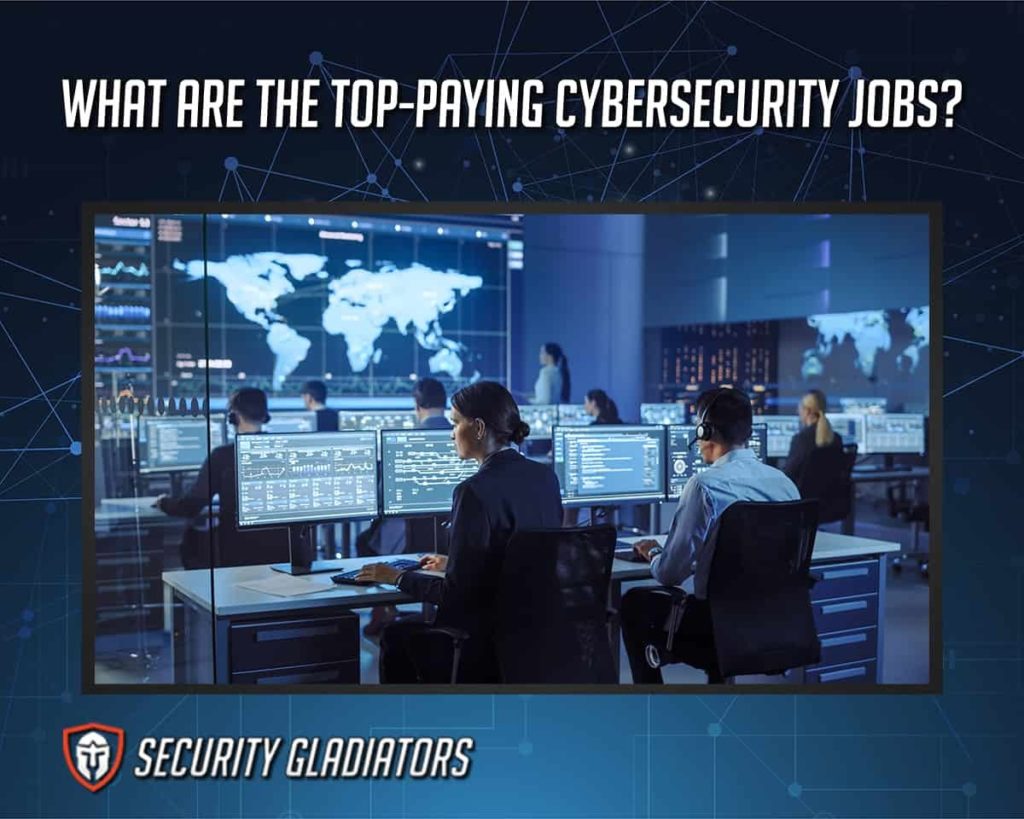 Chief Information Security Officer (CISO)
Cybersecurity Sales Engineer
Lead Software Security Engineer
Bug Bounty Specialist
Information Security Analyst
Penetration Tester
Security Architect
Information Security Director
Forensic Engineer
1. Chief Information Security Officer (CISO)
The chief information security officer (CISO) is the highest-ranking official at a company responsible for all cybersecurity issues that arise. The individual who takes on this position should have extensive knowledge of information security and provide a leadership role throughout the organization. The role of a CISO varies based on the organization's size, hierarchy, industry vertical and compliance rules.
A CISO is charged with developing and approving a comprehensive security plan. The information security operations cycle starts with data gathering and ends with data storage. The CISO helps recruit key stakeholders, seal financing and resources, and build necessary partnerships with external providers and security experts. The CISO is also in charge of maintaining the company's security posture. This becomes even more important for international businesses that must adhere to various laws and regulations, as failing to comply can be extremely costly.
According to a recent study, human error is responsible for more than half of all data breaches. As a result, the CISO implements a mechanism that minimizes human error and the consequences to the organization's security posture.
Chief information security officers provide an invaluable service to an organization. CISOs are responsible for cybersecurity, which is now crucial in business decisions. A well-respected CISO can help businesses avoid unnecessary costs and losses that could threaten the company's future. While building awareness, providing guidance and reducing risks are all important functions of a CISO, the most crucial part is reducing the harm that can impact an organization's bottom line.
Chief information security officers can work in telecommunication, insurance and banking. Also, these officers can work in government institutions like defense departments and other essential services, such as hospitals.
While a few exceptional CISOs may make around $500,000, most take home less than $100,000 annually.
---
2. Cybersecurity Sales Engineer
The cybersecurity sales engineer role falls under the information security umbrella. The number of companies with cybersecurity needs is constantly increasing, prompting a high demand for talented individuals who can find creative solutions to complex security issues.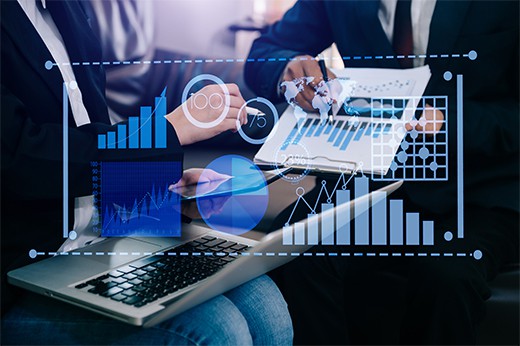 A cybersecurity sales engineer's role is to strategize and implement. The job involves understanding the company's needs and creating a plan to make the organization less vulnerable to cyberattacks. These professionals must identify security gaps and provide proactive solutions to plug vulnerabilities.
A cybersecurity sales engineer is in charge of the technology evaluation stage of the sales process, working with the entire sales team to advise on all product sales. Sales engineers make connections and explain technical knowledge and sales abilities. Also, these professionals can answer any technical queries or concerns that may arise and are equipped to discuss a product or service's technological and functional intricacies in detail.
Sales engineers in the cybersecurity industry must employ many of the same tools as core sales teams, including CRMs, social media, analytics and reporting, performance dashboards and customer service software. Sales engineers must have prior experience using cybersecurity technologies such as firewalls, security information and event management (SIEM), antivirus programs, cloud and SaaS applications, network architecture, or other tools relevant to the product or service offered.
Note:
The importance of cybersecurity sales engineers to a company includes providing an unbiased opinion on which technologies are most up-to-date and relevant to the current business needs of the company's customers. In addition, sales engineers in the cybersecurity sector offer advice on how different products can be easily integrated into existing business practices. Finally, sales engineers in this field have a comprehensive understanding of the potential pitfalls of using products that are not security-oriented.
Cybersecurity sales experts can work for security vendors, computer hardware providers, software developers, consulting firms, systems integrators and more firms. These professionals can choose long-term contract opportunities or pursue shorter project-based assignments through agencies.
The average yearly income for a cybersecurity sales engineer is between $180,000 and $220,000.
---
3. Lead Software Security Engineer
Lead software security engineer is a job that falls within the information technology (IT) sector. Lead security engineers conduct risk assessments, recruit and manage software engineers, and thoroughly understand application security. Lead software security engineers must also have the soft skills needed to communicate and negotiate with stakeholders. This position requires excellent communication skills and relevant technical knowledge of computer software development and security tools.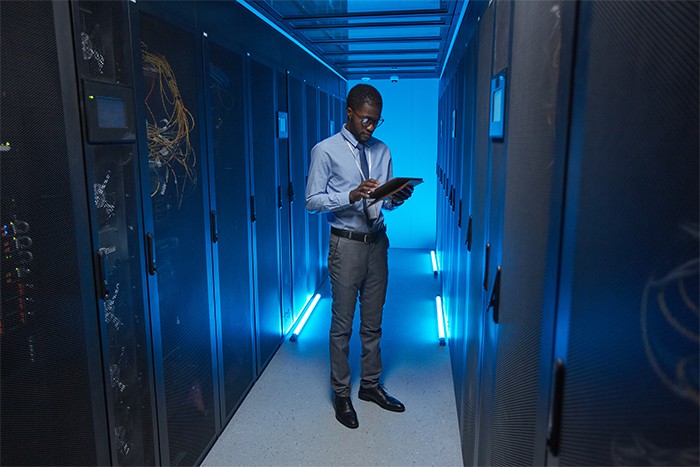 The lead software security engineer provides governance over third-party or outsourced software used by the company. These engineers ensure that the source code is free from vulnerabilities and security issues and implement the best software development tools. In addition, these experts have a strong understanding of data encryption and authentication techniques, an important asset for businesses.
Lead software security engineers work with a team to determine how third-party technologies can be used and integrated with the organization's infrastructure. Software security engineering is a blend of both people and technology expertise. These engineers need strong computer science knowledge and experience in managing software projects.
Lead software engineers are mainly employed by large companies such as Amazon, Microsoft, Intel and HP. Also, these engineers can work for government agencies that require top-notch security.
On average, the typical salary for a lead software engineer is $145,646, the additional cash compensation is $21,294, and the total compensation is $166,940 per year.
---
4. Bug Bounty Specialist
Bug bounty specialists, also known as bug hunters, test systems and applications. Bug bounties discover weaknesses and vulnerabilities to secure an organization's software. These specialists attempt to breach the system using manual penetration techniques such as social engineering, phishing, SQL injections and cross-site scripting (XSS). If successful in breaking into the system, bug bounty specialists disclose the problem and work with the appropriate individuals to devise a resolution.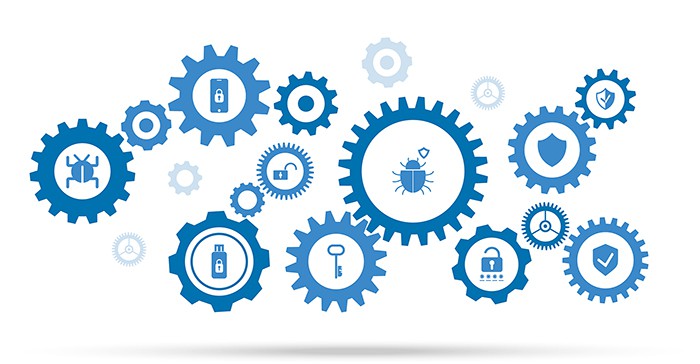 Bug bounties are a security program that allows hackers to find and repair flaws before becoming public knowledge to minimize widespread abuse. Bug hunters are employed by major corporations, military agencies and government entities. These experts join special bug bounty programs set up to test the security of software products.
Note:
The importance of bug bounties in cybersecurity includes seeking out software vulnerabilities and security issues, keeping the internet safe and secure, and preventing one company's data breach from having a domino effect on other companies. Bug bounty specialists also provide code review and technical guidance to the engineering team. These experts work with developers to ensure that all bug fixes are secure and working properly.
Bug Bounty Specialists might be responsible for finding all vulnerabilities in an organization's infrastructure. However, these specialists can also be assigned to work on one product or system at a time. This profession appeals to people who enjoy working independently and have a strong drive to create projects from scratch.
The average pay for a bug bounty is $37,691 per year, roughly $18 per hour. This is equivalent to $725 weekly or $3,141 monthly.
---
5. Information Security Analyst
An information security analyst creates, implements, monitors and evaluates the security systems that safeguard a business's computer systems and data. Also known as computer security analysts, these professionals identify potential threats to data assets and evaluate the effectiveness of existing countermeasures. Information security analysts must keep up with evolving data security technologies and best practices that can be challenging as new hacking methods appear daily.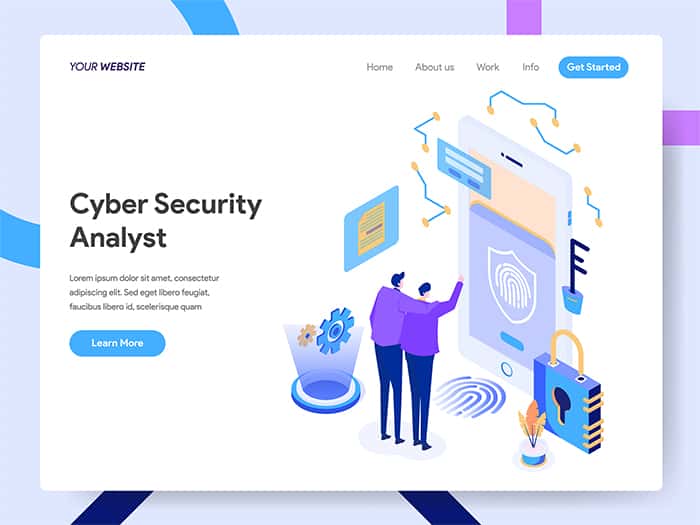 Computer security analysts are responsible for protecting a company's information security by identifying potential risks and vulnerabilities. These experts periodically scan networks to detect suspicious activity, perform risk assessments, monitor logs, observe traffic, audit access control systems, develop use policies, train staff on security issues, write reports and implement security protocols. The job's overall purpose is to ensure that the company's data is safe from theft, damage and modification by unauthorized individuals.
Information security analysts mainly work for large organizations like banks, governments, IT companies, ecommerce businesses and retail stores. Also, the analysts are part of an information security team that typically includes IT staff, security professionals and managers.
The worth of information security analysts in a company is felt when a data breach occurs, damaging the firm's reputation, hurting sales and potentially generating fines under new privacy laws.
Most of the time, these security analysts must obtain an undergraduate or graduate degree in information technology or computer science.
A typical salary in this profession is $103,590. The top-paid 25% earn $132,890 per year, while the lowest-paid 25% make $78,440.
---
6. Penetration Tester
Penetration testers or pen testers play an active, proactive part in cybersecurity by launching attacks on a company's current digital systems. These testers often utilize various hacking tools and approaches to discover vulnerabilities hackers might exploit. Throughout the procedure, testers record the activities and create a report on how effectively breaching security routines took place.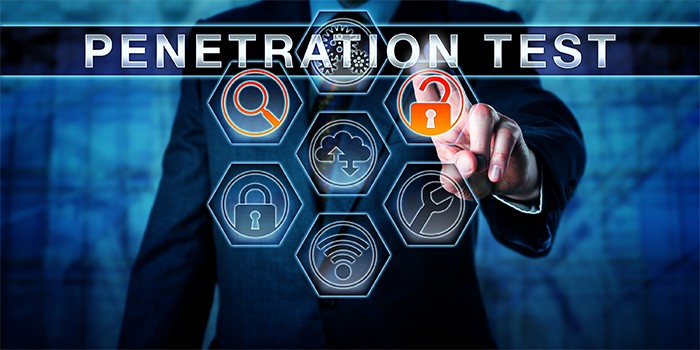 The company determines the duties of penetration testers. Some of the responsibilities of pen testers include performing penetration testing on apps, network devices and cloud infrastructures, as well as designing and executing simulated social engineering attacks. These professionals may also develop penetration testing methodologies, review source code for security flaws, reverse-engineer malware or spam, document security and compliance concerns, and automate standard testing procedures to boost efficiency.
Penetration testers are a critical part of large organizations as these experts identify vulnerabilities or loopholes that hackers could use to access the company's infrastructure. The role of pen testers is an important task, usually carried out under the monitoring of a manager. Most experts in this field have a degree in computer science or mathematics, and some have degrees in information security, cyber-forensics and information assurance.
Pen testers are mainly employed by companies with highly sensitive data, such as corporate security agencies, the military, financial companies and healthcare providers.
The average pay for penetration and vulnerability testers is $102,000, and about 22% of hiring demand an advanced degree. Security specialists in the IT sector can earn up to $130,000.
---
7. Security Architect
Security architects are the specialists who design security systems for organizations. These architects plan, develop and implement effective IT security policies that align with business objectives.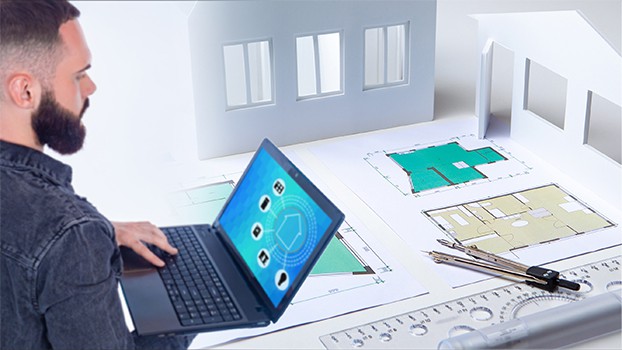 Security architects present to management which techniques would be the most convenient to use based on the method's implementation, maintenance and update. The experts consider all options available and then work closely with engineers to provide the solution. Security architects can also review, purchase and configure hardware and software against business requirements.
The main purpose of security architects is to protect the company's data by designing security structures to prevent misuse or unauthorized access. These officers regularly research new threats that might jeopardize the organization's infrastructure.
Security architects are specialists who have a thorough knowledge of security and what tools would be best to utilize. These individuals are also familiar with the latest technologies to stay competitive, a factor that could lead to promotions and higher pay.
Most architects have an undergraduate degree in information technology, computer science or a related field, and some might even possess a master's degree. Some may also have certifications from a recognized cybersecurity association, such as ISC2 Certified Information Systems Security Professional (CISSP).
Note:
The importance of having a security analyst in a company is to help ease the digital transformation journey. These professionals always aim to provide the company with the utmost security so that the infrastructure doesn't get compromised and the data stays intact.
Experts in this field can work for large organizations, such as Google, Microsoft, AT&T, Facebook and Amazon.
A security architect makes an average of $122,634 per year, according to Payscale. This is subject to variation based on experience, location and skillset.
---
8. Information Security Director
The information security director is in charge of organizing, developing, monitoring and allocating all the technical security measures at a company.
Although this scope is broader than other cybersecurity jobs, information security directors have similar responsibilities to chief information security officers. These security directors may bridge an organization's IT and external environment with technology strategy, enterprise architecture and other security-related concepts. In addition, information security directors work directly with CISOs and take on the responsibility of this executive function in smaller businesses.
The main responsibilities of information security directors include managing security programs, including overseeing security departments, allocating resources efficiently and fairly, keeping an eye on possible security breaches and hazards, making plans for dealing with security incidents, coordinating the implementation of security measures, including training and monitoring. The job also involves participating in investigation efforts, proposing appropriate courses of action for security operations, and making financial projections and budgets for security operations.
Note:
The importance of information security directors to companies and organizations is that these professionals make sure all the latest technologies are being used appropriately and efficiently. Also, these directors take care of an organization's infrastructure, ensuring integrity by freeing the system from vulnerabilities and security breaches.
Information security directors can work for large organizations, banks, hospitals, oil companies, utility providers and mobile operators.
Information security directors' salaries range from $51,280 to $254,643, with a median salary of $163,455. In the middle of these experts' careers, the average salary is between $163,455 and $193,821. The top 86% of information security directors earn more than $254,643.
---
9. Forensic Engineer
Forensic engineers are a special class of information technology professionals with digital forensics and cybersecurity expertise. These engineers perform forensic analysis on network traffic, operating systems logs, application data and storage media to determine the cause/source of a security incident or failure. One important aspect is that forensic engineers must be legally able to work with classified material.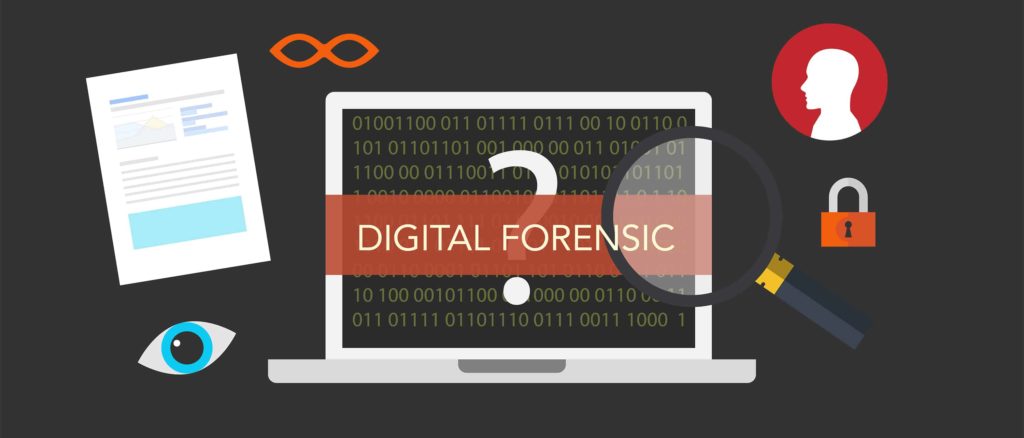 Forensic engineers are employed by organizations that operate in highly sensitive fields, usually involving national security, law enforcement and intelligence gathering. This involves working with classified material to have the proper security clearances.
Forensic engineers aid organizations involved in cyber warfare and other military operations, law enforcement and intelligence agencies in investigating criminal activity or serious threats to national security.
Some responsibilities in this field involve network and computer forensics, in which engineers analyze system logs, network traffic and other types of data to reconstruct events and identify the source of security incidents. This includes recovering deleted files and analyzing storage media for signs of tampering. Forensic engineers might also investigate cybercrime, hunting down perpetrators by examining evidence from computers involved in crimes such as illegal file-sharing or password trafficking. Another duty is determining if a system or network has been compromised, which involves using decryption and analysis tools to uncover hidden threats like spyware and other malware programs. Finally, forensic engineers create reports for clients, presenting the findings, detailing the incident and providing analysis.
Note:
The importance of forensic engineers can not be ignored as these experts are one of the most critical resources in any cybersecurity team. Also, such engineers work with all kinds of digital devices, access the world's best forensic tools, and have above-average knowledge of forensics subjects.
Forensic engineers work in an office environment, usually in front of a computer. Engineers sometimes travel to install or check equipment or investigate security incidents at other sites. In addition, these experts work closely with law enforcement agencies, programming staff and network administrators.
Forensic engineers can work for private companies, government agencies, and military and law enforcement organizations.
A computer forensic scientist makes a median salary of $72,929 per year, according to PayScale. The lowest 10% get paid $49,000, while the top 10% earn $118,000.
---
What Skills do You Need to Have a Cybersecurity Job?
Some skills are a must-have for anyone to land a cybersecurity job. There is a need to have both technical and soft cybersecurity skills.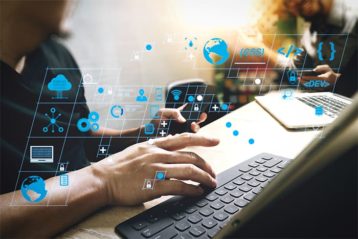 The technical skills needed in cybersecurity jobs begin with the foundations of computer science, which entails understanding fundamental concepts such as logic, algorithms and data structures. Knowledge of at least one programming language (Java, C#, C++ or PHP) is required. Performing penetration tests and vulnerability assessments may be expected, along with security information and event management expertise. Cybersecurity jobs also involve Cisco hardware and software (for network security) knowledge, threat modeling, ethical hacking and software development best practices. Many security roles require a thorough understanding of Unix, Linux and Windows operating systems, application development security, firewall administration, software skills, coding skills, risk analysis, and audit and compliance processes.
This is important:
The soft skills required to secure a cybersecurity job are communication skills, problem-solving and attention to detail. When combined with cybersecurity skills, these soft skills add value to a security professional's core duties.
Do You Need a Cybersecurity Degree to Become a Cybersecurity Expert?
No, a cybersecurity degree isn't always necessary to become a cybersecurity expert. For entry-level cybersecurity, a college degree may be essential for some jobs. However, opportunities are available for those without a degree who have the required skills and experience.
There are many ways to learn cybersecurity skills without a degree. For example, online courses and certifications from established organizations such as ISC2 or CompTIA offer short-term training that can help an individual demonstrate knowledge.
The best cybersecurity school degree programs in the world are given below.
California State University, San Bernardino (U.S.)
Carnegie Mellon University, Pittsburgh (U.S.)
De Montfort University, Leicester (U.K.)
George Washington University, Washington D.C. (U.S.)
Indiana University, Bloomington (U.S.)
Kansas State University, Manhattan (U.S.)
Queen's University Belfast, Belfast (Northern Ireland, U.K.)
Rochester Institute of Technology, Rochester (U.S.)
Tallinn University of Technology, Tallinn (Estonia)
University of Maryland University College, Adelphi (U.S.)
Messiah University, Mechanicsburg (U.S.)
Drexel University, Philadelphia (U.S.)
The Maryville University of Saint Louis, Saint Louis (U.S.)
How Long Does It Take to Be a Cybersecurity Expert?
T
o become a cybersecurity expert may take a couple of years. Seasoned experts typically have many certifications and at least a bachelor's degree in specific fields.
Cybersecurity is not just about knowing how hackers work; the field also requires practical knowledge and skills to defend against threats properly. People who want to be cybersecurity experts need to perform security audits and tests, network management and architecture. There is no shortcut to becoming a cybersecurity expert in a few days or months, so patience and determination are key.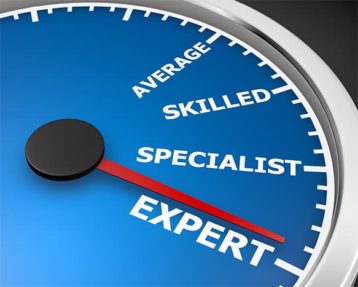 There are many areas that a potential cybersecurity expert learns through the years, one of which is the fundamentals of computer science. Computer science basics is a must-have skill to become a cybersecurity expert. To design a good cybersecurity system, individuals must know how hackers work and the modus operandi involved. This helps prevent future attacks preemptively before one occurs, rather than reacting after the fact.
Another unit aspiring cybersecurity experts learn through the years is computer programming. Here, the learner gains knowledge about different programming languages and writing codes. Cybersecurity experts need to learn how software works, the different components that make up a program, and how those components interact with each other from a hacker's point of view. Knowing about computer programming makes the process easy for a cybersecurity expert to understand how hackers work and create programs to prevent future attacks.
Networking is another field taught to cybersecurity professionals over the years. Cybersecurity experts need to know about the system and how the system functions, which is why a basic understanding of networking would come in handy. Without knowing the basics, no one can say whether a network is secure or not.
This is important:
Critical thinking is a significant unit that will help an individual counter any threat. Cybersecurity professionals often need to think from the hacker's point of view, trying to figure out how malicious individuals or groups may put an attack into practice. Security experts need to think critically to develop solutions that could help prevent future attacks.
Cybersecurity experts need to find vulnerabilities within a system and patch them up. To achieve this, aspiring experts study system administration. This helps cybersecurity experts understand different systems, the architecture and the various elements that make up each program so that the person knows how to counter any vulnerabilities.
Database management is another area of interest. For a cyber security expert to create a secure system from hackers, understanding the properties and functions of the system is essential. Good knowledge of databases aids in designing a system to prevent future attacks. This makes understanding database management very important for anyone wanting to be a cybersecurity expert.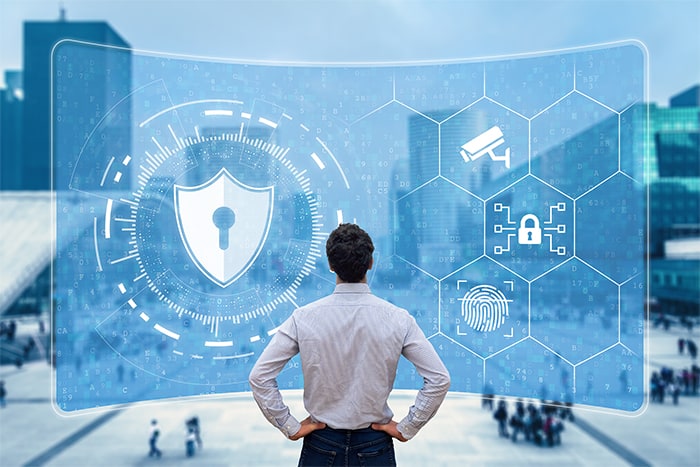 Software development will help an individual understand that software components are the cornerstone of designing a good cybersecurity system. Cybersecurity designers need to know various programming language structures and develop secure systems.
Computer forensics knowledge helps individuals understand how a hacker attacked a system. One must find out which entry points have been used by the hacker and how the attack was performed. This makes having good knowledge in computer forensics very important because this domain allows one to reconstruct the whole system and find out where the virus was placed.
Finally, auditing provides a good understanding of why audit processes are important for system monitoring. Also, coding helps create a secure system as aspiring experts understand various components of each program. Knowing how different types of coding languages work and interact with each other is an essential tool for cybersecurity professionals.
Where Can You Work as a Cyber Security Expert?
Some of the top places where an individual can work as a cybersecurity expert are internet service providers (ISPs), telecommunications firms, networking companies, cybersecurity companies, software developers, cloud computing companies, data centers, banking and insurance institutions, and government organizations like defense and intelligence agencies. All of these organizations need a good cybersecurity expert on staff to help protect networks from hackers.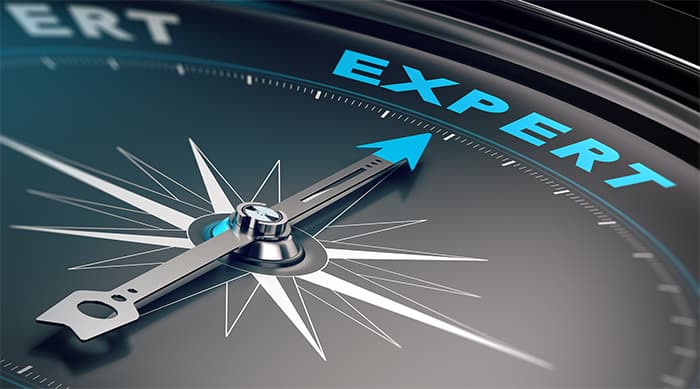 In telecommunication, a cybersecurity expert can work as a network penetration tester or network security engineer, where the expert tests and evaluates networks' security. In ISPs, experts perform various vulnerability scans on the networks and monitor cyber threats through network intrusion detection).
In the banking and insurance sector, cyber security experts can work as systems auditors and regularly review all the network components and systems, test for security vulnerabilities, and work on any issues.
For data centers, cybersecurity experts can work as compliance assessors, where these individuals regularly audit the networks to ensure that the company's policies are being followed. Also, these experts work as penetration testers to evaluate whether different organizations have enough controls to prevent any cyberattacks.
In defense and intelligence agencies, cybersecurity experts can either work as a network intrusion analyst, who monitors the network and ensures that no suspicious activity is present, or as a red teamer, who continuously works with others from law enforcement agencies to prevent future attacks.
In cloud computing companies, cybersecurity experts can either work as penetration testers or intrusion detection analysts to monitor the network for any cyber threats.
Finally, in software companies, cybersecurity experts can work as application security engineers to continuously ensure that the firm's applications are secure enough to prevent future attacks. Also, these individuals design new testing applications and create new security policies and protocols to help the company become fully secure.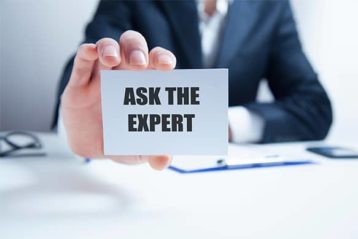 Cybersecurity experts may work for private or government organizations, but there are some differences between the two sectors when dealing with security issues. Companies working in the private sector may have more freedom, while employees at companies operating under the rules and regulations of government agencies generally have higher responsibilities. For example, cybersecurity experts working for private companies can quickly implement new tools with less delay than individuals working for government organizations.
Private companies also have smaller teams of cybersecurity experts specializing in different areas of cyber security. These companies usually work on product development, testing and operating the company's network. In contrast, cybersecurity experts at government organizations must be proficient in most or all aspects of cybersecurity, including threat mitigation, management and control systems. Cybersecurity experts working for private firms may have more resources to test the products before release. In contrast, cybersecurity experts at government agencies are responsible for testing third-party products before implementation.
The geographic location can also influence the number of cybersecurity jobs and also the types of roles. The best cities for cybersecurity jobs include Washington DC, Berlin, Brussels and Ottawa.
Can You Find Entry Level Cyber Security Jobs?
Yes, one can find entry-level cyber security jobs at private companies and government units. Entry-level cyber security jobs are available to cybersecurity professionals who have less experience in the field but are still educated enough to perform basic duties.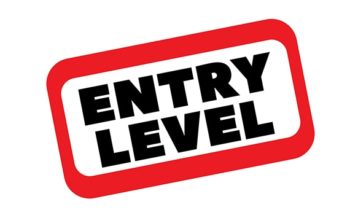 Cyber security jobs become available when organizations need to ramp up the existing security staff and expand the organization's capabilities and capacity. Organizations often hire entry-level cybersecurity experts to join teams, and these experts get promoted after a few years of experience.
There is no strict line dividing entry-level cybersecurity jobs from other cybersecurity jobs; rather, the requirements vary from role to role. Normally, entry-level jobs require a cybersecurity background and at least some hands-on experience in the field.
Entry-level cybersecurity jobs can be found at private companies working in a wide range of industries, including cloud computing, health care IT, financial services, utilities, energy providers and manufacturing companies. Also, jobs can be found at government agencies, such as the Department of Defense, Homeland Security, the Federal Bureau of Investigation and the National Security Agency.
Can You Work Remotely as a Cyber Security Expert?
Yes, there are many opportunities to work remotely as a cyber security expert. Opportunities that allow for working from home include cybersecurity research, security consulting, audits, penetration testing, IAM analysis and security architects. The demand for individuals with the skills needed to safeguard the company's digital territory has risen dramatically due to increased public awareness of cybercrime following a rise in data breaches and cyberattacks.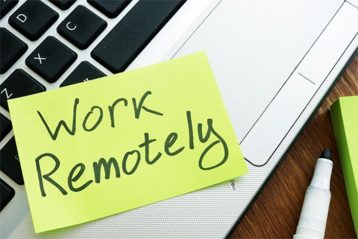 The advantages of working remotely as a cybersecurity expert include the flexibility to choose working hours, fewer expenses, no office distractions, no commutes, and the possibility of working from a home office, a country cottage or any other location. Also, often there is no need to travel with remote jobs.
When working remotely, cybersecurity experts use collaboration tools like Skype and Yammer that allow sharing of data and projects, as well as social media platforms like LinkedIn, which allows communication with colleagues. Video conferencing apps like Zoom are also used to communicate live with colleagues.
Can You Make a Lot of Money in Cyber Security?
Yes, one can make a lot of money in cyber security careers. Security jobs are available for different skills and backgrounds. The best paying cyber security jobs may be at private companies offering salaries with bonuses, stock options, free parking spots, professional development opportunities and telecommuting options.
Salary levels vary from one industry to another. For example, government-related cyber security jobs typically pay less than private-sector jobs. Also, salaries vary depending on experience and education levels. The higher the experience and education levels, the more money is made in cyber security.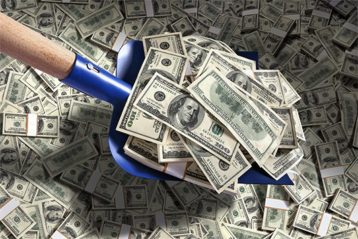 The highest-paid CISOs may make around $500,000 annually. Cybersecurity employment frequently pays well. For example, a CISO working at Goldman Sachs earns between $413,000 and $449,000. The median base pay for a cybersecurity professional in the United States is around $103,000 per year. However, not all cybersecurity salaries are comparable. Salaries for higher levels of experience and more significant responsibilities are associated with senior-level jobs.
Overall, the average monthly wage for a cybersecurity expert in the U.S. is $9,414 as of January 2022.
For a fresh graduate, the career road map in cybersecurity may look like this: A bachelor's degree is required by 60% of postings for these occupations, with another 20% needing a master's degree, and the average salary is $92,000. After several years of experience and perhaps some additional education or certifications, the expert may move up to a cybersecurity analyst position, which requires a bachelor's degree or more in 73% of job advertisements and pays an average of $95,000. The professional continues to rise in salary, applying for a cybersecurity engineer position, which pays an average of $106,000. Finally, the individual advances to become a cybersecurity architect, making an average of $133,000.
Who Are the Famous Cybersecurity Experts That Have Cybersecurity Jobs?
Many people have risen to prominence in the cybersecurity field. Some of the best cybersecurity experts are listed below.
Joseph Steinberg: Cybersecurity expert, executive, consultant and CEO of SecureMySocial
Dr. Eric Cole: Security expert, author and virtual CISO
Tyler Cohen Wood: Cybersecurity expert, keynote speaker, author, media contributor, former SIO and DIA cyber deputy chief
Kevin Mitnick: Known as "the world's most famous hacker," security consultant, author and public speaker
Brian Krebs: Blogger, researcher, cybersecurity expert reporter and author
Adam Levin: Cybersecurity expert, author and speaker
Marc Goodman: Global security advisor and author
Steve Morgan: Founder and editor-in-chief at Cybersecurity Ventures