In today's world, no firm can afford to operate digitally without cybersecurity expertise because technological advances have influenced cyberattacks prevalence. As a result, cybersecurity experts are in high demand to protect businesses' digital data. These firms demand a comprehensive variety of technical, professional, functional skills, specific cybersecurity skills and soft skills in cybersecurity professionals. On the other hand, developing these cybersecurity abilities makes one more employable.
Some of these proficiencies are innate, while others are learned. However, possessing these cybersecurity skills is required for anyone building an IT security career. Also, developing cybersecurity skills makes one stand out in today's competitive job market. With the ever-increasing demand for cybersecurity expertise, professionals and beginners must build the necessary skills.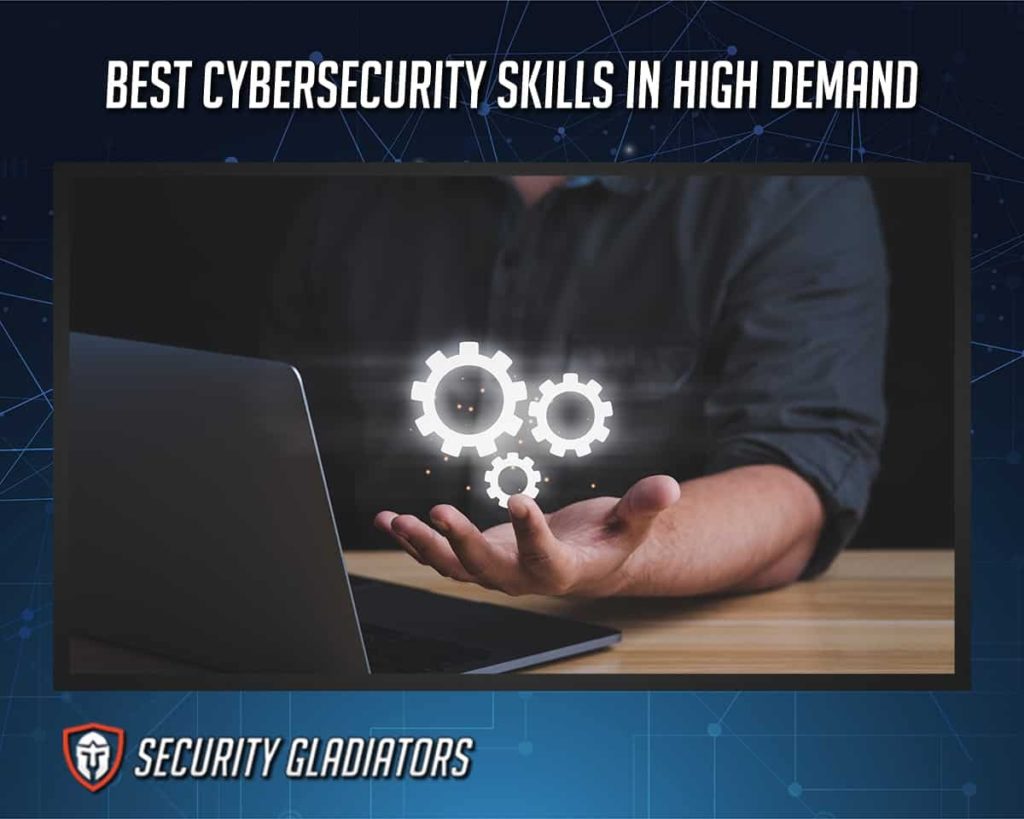 The best cybersecurity skills in high demand are listed below.
Knowledge of Security Across Various Platforms
Communication Skills
Desire to Learn
Understanding of Hacking
Technical Skills
Problem-Solving Skills
Coding
Analytics
Networking
Data Management Protection
Knowledge of Systems
Understanding Forensic Tools
Advanced Malware Prevention
Application Security Development
1. Knowledge of Security Across Various Platforms
A cybersecurity professional must have extensive knowledge of security across various platforms. A cybersecurity specialist, for example, must be well-versed in the features of several operating systems, such as Windows, Linux, macOS and iOS. This depth of knowledge is essential for working freely on any platform. A professional must also be familiar with security aspects across multiple platforms to avoid security vulnerabilities due to unauthorized modification.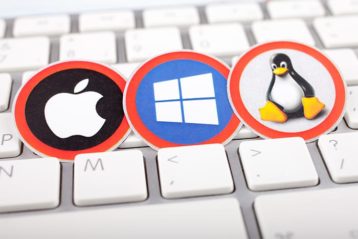 Developing exceptional security skills on various platforms involves both theoretical and practical expertise. Courses, self-study and technical knowledge of various platforms' security are all good places to start. Because this knowledge is a broad-based cybersecurity foundation, individuals can take online and offline courses, such as the CompTIA Security+ certification, Udemy courses, Coursera and others.
This broad knowledge of security across many platforms must be learned and practiced to build competence and become a skilled cybersecurity professional. However, to progress and become an expert, individuals must complete rigorous training on computer knowledge, maintain consistency, learn independently and, most importantly, enroll in cybersecurity courses. Examples of courses to consider are CompTIA Security+, Coursera's Introduction To Cybersecurity Specialization and Cybersecurity for Everyone programs, edX's Essentials of Cybersecurity, SANS Cyber Aces Online and FutureLearn's Introduction to Cybersecurity.
Note:
Because cybersecurity specialists are required to develop and deploy advanced security solutions, these experiences are critical.
---
2. Communication Skills
People are at the heart of cybersecurity. Professionals must work hard to ensure that every employee understands cybersecurity and the consequences of cyberattacks. As a result, effective communication is critical to the cybersecurity expert's success. Furthermore, the proper presentation of information can aid in conveying the complexities of the cyber world, the technical aspects of the dynamic nature of cyber threats and the information environment itself. On the other hand, having solid communication skills is an unquestionable skill for any cybersecurity expert.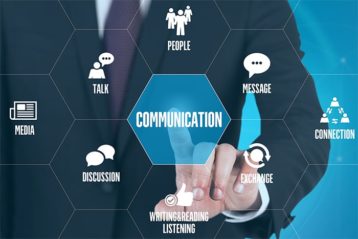 People are born with the ability to communicate, yet everyone communicates uniquely. As a result, each professional ethics requires a unique approach to information presentation. Similarly, every cybersecurity expert must learn to convey technical terms clearly and understandably. However, regularly practicing, taking different cybersecurity courses to become familiar with technical vocabulary and participating in cybersecurity conferences are some approaches to learning communication skills in cybersecurity.
Because developing any skill requires continuous learning and improvement over time, communication skills in cybersecurity are not congenital. So, an individual getting started in cybersecurity needs to understand fundamental phrases. As a result, the individual's exposure to learning, practical knowledge and availability of knowledge are all factors in improving this talent. Similarly, an individual can enroll in courses to improve communication skills. Examples of courses to consider are Quinnipiac University's Communication Skills for Security Professionals, the SANS Foundations: Computers, Technology and Security, and various certification programs like Certified Information Systems Security Professional (CISSP), EC-Council Certified Security Analyst (ECSA) and Certified Encryption Specialist (ECES), Certified Information Systems Auditor (CISA) and Certified Cloud Security Professional (CCSP).
As the demand for security develops and cybersecurity costs rise, a cybersecurity specialist with excellent communication skills will assist organizations in comprehending complex concepts.
---
3. Desire to Learn
Cybersecurity, like any other profession, necessitates continuing education. As a result, anyone pursuing a career in cybersecurity must be self-motivated to study. There must be an insatiable desire to discover new things. With rapidly evolving trends and the demand for upgrades, hackers are always launching new threats, and new gadgets and software are being developed, necessitating the continued education of all cyber professionals. This skill emphasizes that every cybersecurity expert's success depends on the ability and desire to continue learning. Desire to learn does not need learning, though an individual needs to develop a strong interest in cybersecurity, technology, computers and related topics.
Because motivation to learn is an innate or self-dependent skill, an individual must cultivate this skill independently. Individuals can readily develop this skill by setting personal goals that can serve as a motivator for reaching desired outcomes—also surrounding oneself with positive people who are cybersecurity specialists. Another technique to stimulate the drive to learn is following cybersecurity trends, promoting interest in exploring new concepts.
Pro Tip:
There is no special course to learn this skill because desire is innate. However, having a strong desire to learn cybersecurity can help an individual become a sought-after expert with relevant experience.
---
4. Understanding of Hacking
A thorough understanding of hacking is one of the most important talents in cybersecurity. A cybersecurity professional who will safeguard a business from cyberattacks must know how to hack ethically. Furthermore, a security expert must possess the same skills as a hacker to fully comprehend how a system might be breached and devise efficient countermeasures to these attacks. This is a skill that people can learn from institutions and online sites.
Some courses on Coursera, Udemy, Cybrary, StationX and Offensive Security cover hacking techniques and concepts. People can also learn hacking at universities like the University of Washington, Amity University and others. With all of the courses required for hacking, it's clear that hacking is a technical skill that people must learn rather than inherent.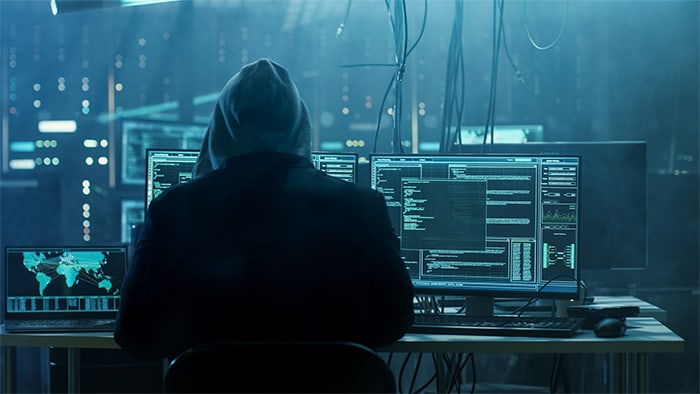 Like any other ability, individuals can become experts in hacking by regular learning, practice and studying. Examples of courses to enroll in are the Complete Ethical Hacking Course: Beginner to Advanced on Udemy, the Certified Ethical Hacker certificate by EC Council, FutureLearn's Introduction to Ethical Hacking and StationX's Complete Ethical Hacking Course Bundle.
Note:
Although a cybersecurity professional does not hack per se, hacking experience is vital to understand how to safeguard an organization's data from unauthorized access, malware and other security threats.
---
5. Technical Skills
Developing cybersecurity skills requires a high level of technical knowledge. To conduct everyday tasks, a cybersecurity expert must be tech-savvy. These technological skills must be both practical and theoretical. Typically, cybersecurity specialists diagnose, manage, deploy continuous network monitoring, give real-time security solutions and upgrade information security systems. On the other hand, this skill can be acquired by reading books about cybersecurity, undergoing online and offline training, and volunteering at an IT firm.
Individuals can also learn on Udemy, Open University, Cybrary, CISA, Coursera and other resources. Technical talents, unlike some intrinsic abilities, must be learned through time. However, an individual can progress by constantly learning through video tutorials, book reading, enrolling in courses and other methods.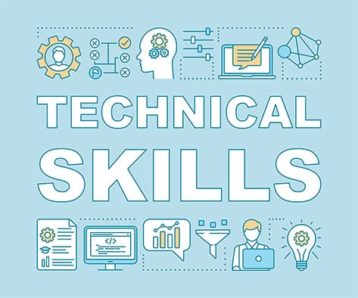 Some examples of technical skills include artificial intelligence, cloud security, forensics and other emerging fields. To learn about these concepts, people can enroll in courses such as Manage Cloud Security and Risk on Pluralsight, Artificial Intelligence by MIT and Blockchain Basics on Coursera.
A cybersecurity work experience is enhanced by gaining solid technical skills through hands-on experience.
---
6. Problem-Solving Skills
Problem-solving is a fundamental skill for everyone, regardless of the chosen profession. However, the problem-solving ability is especially vital for people who wish to specialize as cybersecurity experts. Cybersecurity specialists must think quickly, investigate and be independently innovative to handle the most complicated security concerns in the ever-evolving realm of technology. Because hackers are always creating new attack methods, cybersecurity professionals must develop problem-solving skills to thwart hackers' schemes proactively.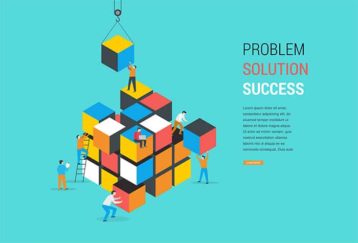 Problem-solving abilities, like technical skills, must be learned. The ability to address a technical issue proactively is not innate. Individuals can improve existing problem-solving skills through reading books, watching videos and attending training. Still, this is not a one-time learning skill but requires ongoing practice. As such, increasing one's problem-solving ability requires constant exposure to various information.
Individuals can learn problem-solving abilities by enrolling in courses such as Udacity's Problem Solving with Advanced Analytics, Coursera's Effective Problem-Solving and Decision-Making, Coursera's Solving Complex Problems and edX's Critical Thinking and Problem-Solving.
Pro Tip:
A person's ability to solve problems in various situations can help boost one's progress in becoming a cybersecurity specialist. On the other hand, beginners should continue to learn and practice to improve relevant problem-solving abilities.
---
7. Coding
One of the skills that can help a cybersecurity expert comprehend applications and websites is coding. Also, coding skills can give the expert significant insight into hackers' strategies. To have a successful career in cybersecurity, a cybersecurity professional needs to understand some coding languages.
The ability to code is not innate. Anyone who wants to study coding must undergo extensive training to become an expert. Based on this, individuals interested in learning to code can enroll in a physical school or take an online course. Some of the programming languages for cyber security include Python, JavaScript, C and C++, PHP, HTML, Golang, SQL and Assembly.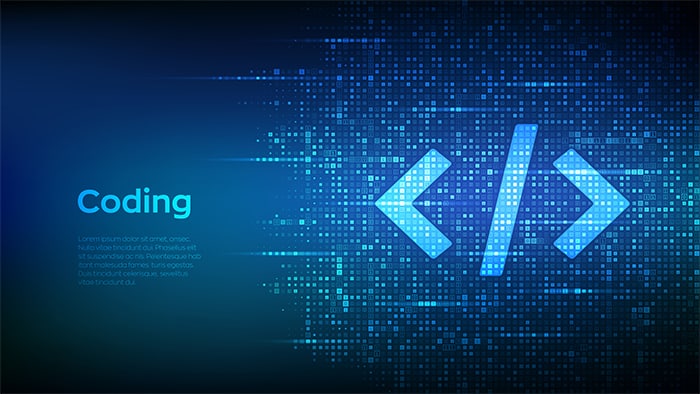 Coding, like any other intrinsic skill, needs continuous study. To improve coding skills, individuals should read, listen to podcasts, join learning communities, contribute to GitHub and follow other coders. A learner can also enroll in courses such as Udemy's Java Basics: A Complete Course for Beginners, Coursera's C for Everyone: Programming Fundamentals, Pluralsight's C Programming Language Fundamentals, Udemy's the Complete JavaScript Course 2021: From Zero to Expert, Coursera's Python for Everyone and Harvard University's Introduction to Programming with Scratch.
A cybersecurity professional with extensive coding knowledge will work proactively and apply suitable problem-solving techniques.
---
8. Analytics
An analytical mind is crucial to building cybersecurity skills. An analyst is responsible for keeping an eye on company computer infrastructure, databases, computer networks and information networks to guarantee security. Furthermore, being analytic as a cybersecurity expert necessitates applying many skills, including problem-solving, critical thinking and proactive behavior.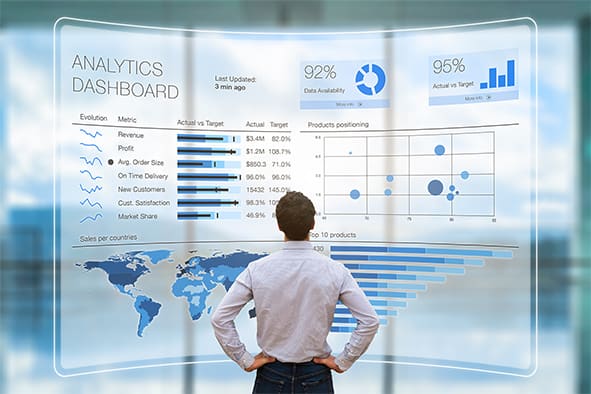 Analytics is not a natural ability but requires intensive training. Individuals can take lessons both online and in person. As a technical skill, gaining an analytical skill necessitates knowing almost everything there is to know about cybersecurity. On the other hand, a cybersecurity analyst must build a disciplined reading regimen, stay current on cybersecurity trends, watch videos and attend training events, among other practices.
A few examples of courses to improve analytics are Coursera's IBM Cybersecurity Analyst, the University of Virginia's cybersecurity analysis program and the International Institute of Business Analysis's Certificate in Cybersecurity Analysis.
Note:
An expert with analytical capabilities is required to secure company hardware, software and networks against cyberattacks. An analyst will fully comprehend a company's IT infrastructure and monitor and analyze threats that could compromise the network based on experience.
---
9. Networking
Cybersecurity is primarily concerned with preventing unauthorized access to a company's network. Since organizations employ a variety of networks in conducting daily operations, a cybersecurity expert needs to develop networking abilities. Also, a cybersecurity expert must understand the complexities of setting up and maintaining local area networks (LANs), wide area networks (WANs) and virtual private networks (VPNs). An expert must understand how networks, routers, firewalls and other devices work. Cybersecurity specialists who have a good understanding of networking will use a firewall to filter and prevent illegal traffic from entering the network.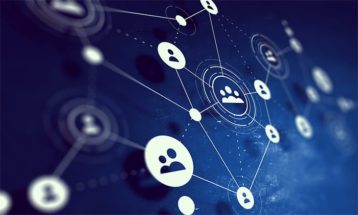 Because networking is not a natural ability, the skill demands extensive training. Strategies to learn networking includes self-teaching, internet platforms, institutions, reading books and practicing. Networking also necessitates ongoing learning to improve. Some ways to improve networking skills include reading, attending networking events, practicing and getting hands-on experience.
There are plenty of networking courses available, such as the Cisco Networking Academy, Networking in Google Cloud on Coursera, CompTIA Network+ Certification, Introduction to Networking on NYUx and IBM Basic Network and Database Security.
After extensive studying and networking experience, an individual will operate an intrusion detection system (IDS) to spot any security policy violations and hostile activity on the network.
---
10. Data Management Protection
Data management protection requires gathering, storing and verifying critical data before making the data available to businesses. Data management is critical to employees and organizations because of the assurance that critical information is backed up with the highest security level. There is also an assurance that data is accessible, even if the originating source is unavailable at the time of need. However, cybersecurity specialists need to develop data management protection skills to help organizations in data decision-making.
Individuals can learn data management protection by signing up for online courses or engaging with IT professionals, consultants and recognized institutes in the field. Data management protection is a technical skill that requires extensive training and experience to become an expert. However, data management protection skills are not congenital.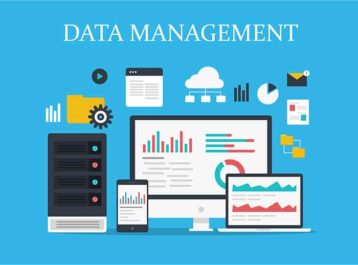 Data management security skills can be improved by practicing regularly, enrolling in certification programs, taking online classes and attending relevant seminars. Courses such as Google Cloud Digital Leader Training Professional Certificate, ICPM Certified Supervisor Professional Certificate, CertNexus Certified Data Science Practitioner Professional Certificate, Cloud Data Engineer Professional Certificate and others are available to those interested.
Note:
An experienced data manager must monitor an organization's data protection and regulatory compliance, provide guidance and act as a spokesperson for data subjects and data supervision.
---
11. Knowledge of Systems
Knowledge of systems is another essential cybersecurity skill in high demand. Because computer software and other applications are significant business tools, this expertise is crucial. A cybersecurity professional can increase the security of applications by testing vulnerabilities and understanding how to manage, set up and maintain databases and web servers.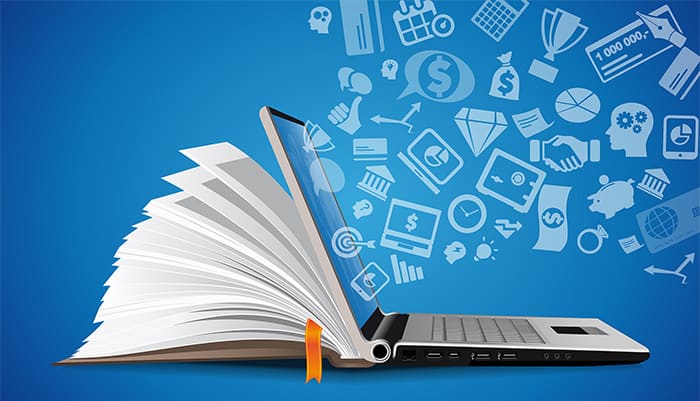 Individuals interested in pursuing a cybersecurity profession can enroll in courses covering various systems, attend computer-related seminars, and read books and blogs by experts in the field.
Knowledge of systems is a learned skill, not a natural one. As a result, people can learn the skill on platforms like Coursera, FutureLearn, Udemy and others.
Some ways to improve systems knowledge include consistent learning, attending boot camps, participating in online cybersecurity communities, registering for specialist computer certifications and enrolling in online courses. Individuals can enroll in courses such as Understanding Computer Systems on FutureLearn, Indiana University's Information Systems program and Stanford School of Engineering's Principles of Computer Systems.
As a result, an experienced cybersecurity professional with a thorough understanding of systems will grasp how computer system components interact with each other.
The cybersecurity specialist will be familiar with the features and flaws of various systems.
---
12. Understand Forensic Tools
Given the connections between cybersecurity and forensics, a thorough understanding of forensics is essential to becoming a proficient cybersecurity specialist. While cybersecurity is concerned with preventing attacks, computer forensics focuses on what happens after an attack. In addition to computer crime investigations, forensic techniques are frequently utilized to identify evidence in a court of law. This skill necessitates training, either in the classroom or online, through various platforms.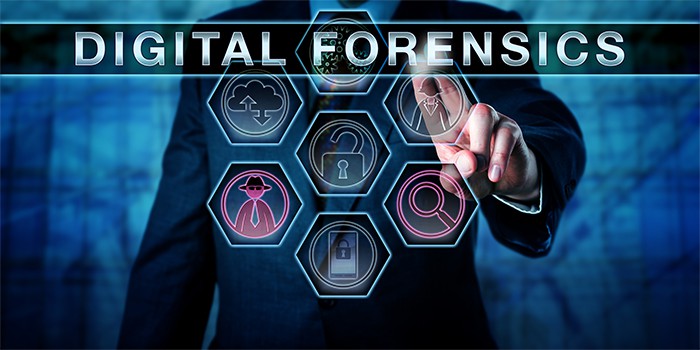 Understanding forensic tools is a learned skill that requires a technical understanding of investigating crimes with credible evidence. People who want to improve professional cybersecurity abilities can enroll in classes on Edx, Coursera and Udemy, or at institutions like colleges and universities. Some of the forensic courses available include Cybersecurity and Forensics at the University of Westminster, Cybersecurity and Digital Forensics BSc at Middlesex University London and Cybersecurity with Forensics at Sheffield Hallam University.
Proficiency in employing tools to aid in investigating crimes and cybersecurity issues indicates how experienced a cybersecurity expert is in forensics.
---
13. Advanced Malware Prevention
Advanced malware prevention is the prevention, detection and removal of malware from computer systems with more efficiency. The purpose of advanced malware is to infiltrate a system while avoiding detection. A professional cybersecurity specialist will be able to protect businesses from data breaches.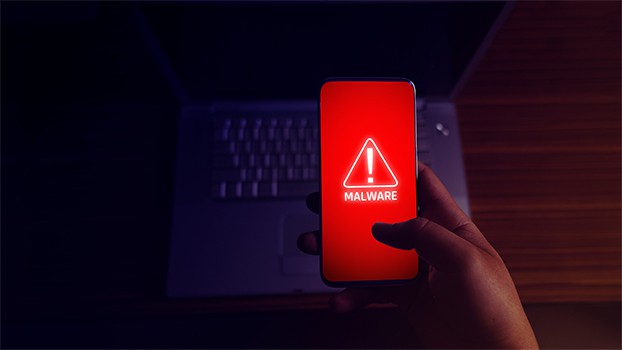 Advanced malware protection can be learned both online and physically by enrolling in advanced malware prevention certification programs, participating in online courses and attending seminars. Advanced malware prevention does not come naturally but involves ongoing, long-term study and learning.
The only way to improve malware prevention skills is through continuous learning, which can be achieved via certification, training videos, reading, seminars and other resources. Individuals interested in acquiring advanced malware prevention certification can enroll in Pluralsights' Malware Analysis Training, Cisco's Advanced Malware Training videos, Coursera's Detecting and Mitigating Cyber Threats and Attacks, among other courses.
Note:
An advanced malware engineer will investigate, recognize and comprehend the nature of cyber threats like viruses, worms, bots, rootkits, Trojan horses and other malicious software programs.
---
14. Application Security Development
Security in application development is a crucial skill that indicates a commitment to the future of cybersecurity. The term "application development security" comes from the fact that this competence is the backbone of app development. Before an app goes into production, this process of application development security occurs during the development phase. This skill also focuses on strengthening an app's defenses by identifying and repairing security flaws. However, a cybersecurity expert needs to have this competence to contribute to and secure an organization's app development process.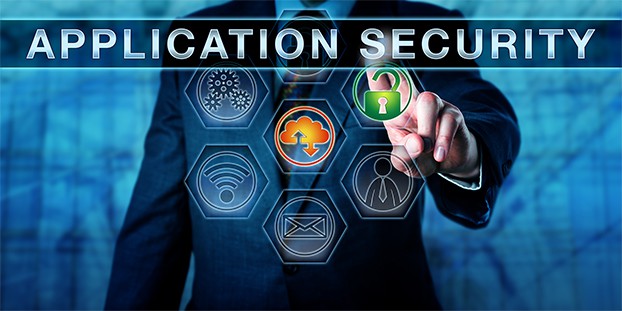 Individuals interested in learning this skill can learn online and offline by watching training videos, reading books and taking online courses. Like any other technical talent, application security development does not come naturally and necessitates extensive studying, relearning and unlearning concepts. This skill frequently demands various actions to improve application security development, such as maintaining app code, ensuring the back-end is secure, planning a robust API, working on effective mobile encryption, securing devices and cross-platform app testing.
To stay relevant in the profession, managing app development security requires ongoing improvement. Some of the courses to learn for application security development are Certified Application Security Engineer at EC-Council, Application Security at Udemy, Web Application Security at Pluralsight, Application Security Training for Developers at Kontra and the Certified Application Security Specialist certificate.
An experienced application security engineer ensures that security best practices are followed.
---
How Can Cybersecurity Skills Help You Find a Job?
Individuals with cybersecurity abilities can become more employable and stand out from the competition. Furthermore, because of the implications of cyber threats, firms cannot afford to lose skilled cybersecurity experts, making cybersecurity roles a high-demand and high-paying job.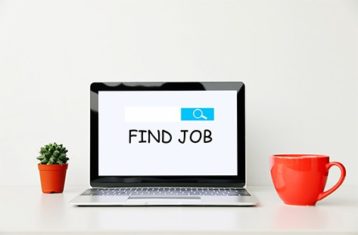 Developing a cyber security career may take years of intense study, but anyone who can master both the hard and soft skills required by top firms will be in high demand. However, individuals should develop cybersecurity skills through cybersecurity courses, certifications, online courses and hands-on experiences.
How to Get Cyber Security Skills
Developing a cybersecurity skill necessitates continuous training and practice. Likewise, building a solid cybersecurity career requires developing appropriate cybersecurity skills. Working in cybersecurity may not always necessitate a degree but place a premium on practical skills, real-world experience and genuine enthusiasm over formal education.
Individuals can begin developing cybersecurity skills by engaging in a cyber security degree program or other IT-related courses such as engineering, computer science and mathematics. Obtaining a cyber security degree could be a great place to start. Some institutions offering cybersecurity programs include Norwich University, American Public University System, ECPI University, Saint Leo University and others.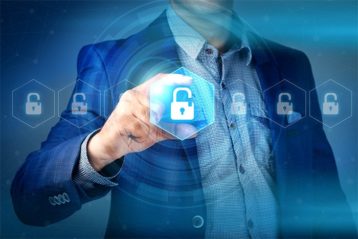 Courses and certifications are another way to boost one's professional cybersecurity skills. Online resources can assist in learning both basic and advanced cybersecurity skills. Due to the evolving nature of cyber threats and the rise in data breaches and cyberattacks, learning must continue even after becoming established in cybersecurity. On the other hand, online courses provide for convenient and remote learning. Some online platforms that provide cybersecurity courses are Coursera, Udemy, EDx, American Public University, Cybrary, CISA, Udemy and FutureLearn.
This is important:
One of the strategies for learning cybersecurity skills is through certification. Certifications boost the appearance of a person's resume while also providing all of the necessary knowledge to function as an expert. The most common cybersecurity certifications include Offensive Security Certified Professional (OSCP), Certified Information Systems Security Professional (CISSP) and CompTIA Security+. Most of the time, a cybersecurity degree is not enough to establish a cybersecurity resume; instead, individuals should focus on improving relevant abilities.
What Certifications Will Gain You Cybersecurity Skills?
Certification programs are focused on educating professionals working in the cybersecurity field on the most up-to-date technologies and software for detecting, preventing and combating cybersecurity threats. Individuals can improve professional cybersecurity skills by obtaining various certificates. Some examples of cybersecurity certifications are given below.
Certified Ethical Hacker (CEH)
Certified Information Systems Security Professional (CISSP)
CompTIA: Security+
Certified in Risk and Information Systems Control (CRISC)
Certified Information Security Manager (CISM)
Systems Security Certified Practitioner (SSCP)
GIAC Security Essentials Certification (GSEC)
What are the Best Soft Skills that a Cyber Security Expert Must Have?
Learning, unlearning and relearning are all part of a cybersecurity profession. While hard skills are important, every beginner and professional in cybersecurity must also develop the best soft skills. Finding the perfect individual with the needed soft skills is a challenge for most firms because many experts lack such skills.
Soft skills complement hard skills, which pertain to a person's knowledge and occupational abilities. Top soft skills that every cybersecurity specialist should cultivate include adaptability, interpersonal and communication skills, curiosity and passion. Developing an adaptable talent, for example, will allow cyber security experts to adapt to shifting company priorities easily. Furthermore, the specialist will be conscious of the industry's quick changes and continuously adapt.
Most importantly, mastering the best soft skills will aid specialists in client retention, while beginners will discover and attract clients or land a new job in the field.
Can You Get Promoted if You Have Cyber Security Skills?
Yes, cyber security skills can result in promotion. Relevant job experience and professional competence might help an employee stand out to an employer. An employee can take on more cybersecurity responsibilities and take on a leadership role by learning cybersecurity skills without hiring new people. In reality, organizations prefer to promote someone from inside because this saves time and money, rather than seeking external applicants through job boards, websites or hiring agencies.

On the other hand, every cybersecurity expert should focus on professional growth that's appropriate for any all-level role while still concentrating on a preferred area of the broader cybersecurity field.