eBay is widely regarded as being safe, reliable, and secure by most users, provided that some basic precautions are taken. Given that eBay generated over $10 billion in revenue last year and facilitates approximately 2 billion transactions per day, it is reasonable to assume that the company is trustworthy and reliable.
From the perspective of the buyer, eBay is particularly secure, offering a money-back guarantee program, amongst other online transaction services when paying with credit/debit cards. However, as with all online platforms, there are some potential risks when purchasing goods on eBay. This is in part due to the standard practice of paying for items prior to them being dispatched by the seller. Such an arrangement gives rise to obvious problems. With this said eBAy does a good job of providing security for all of its users with a number of initiatives, such as the PayPal protection feature, as well as eBay's own security tools.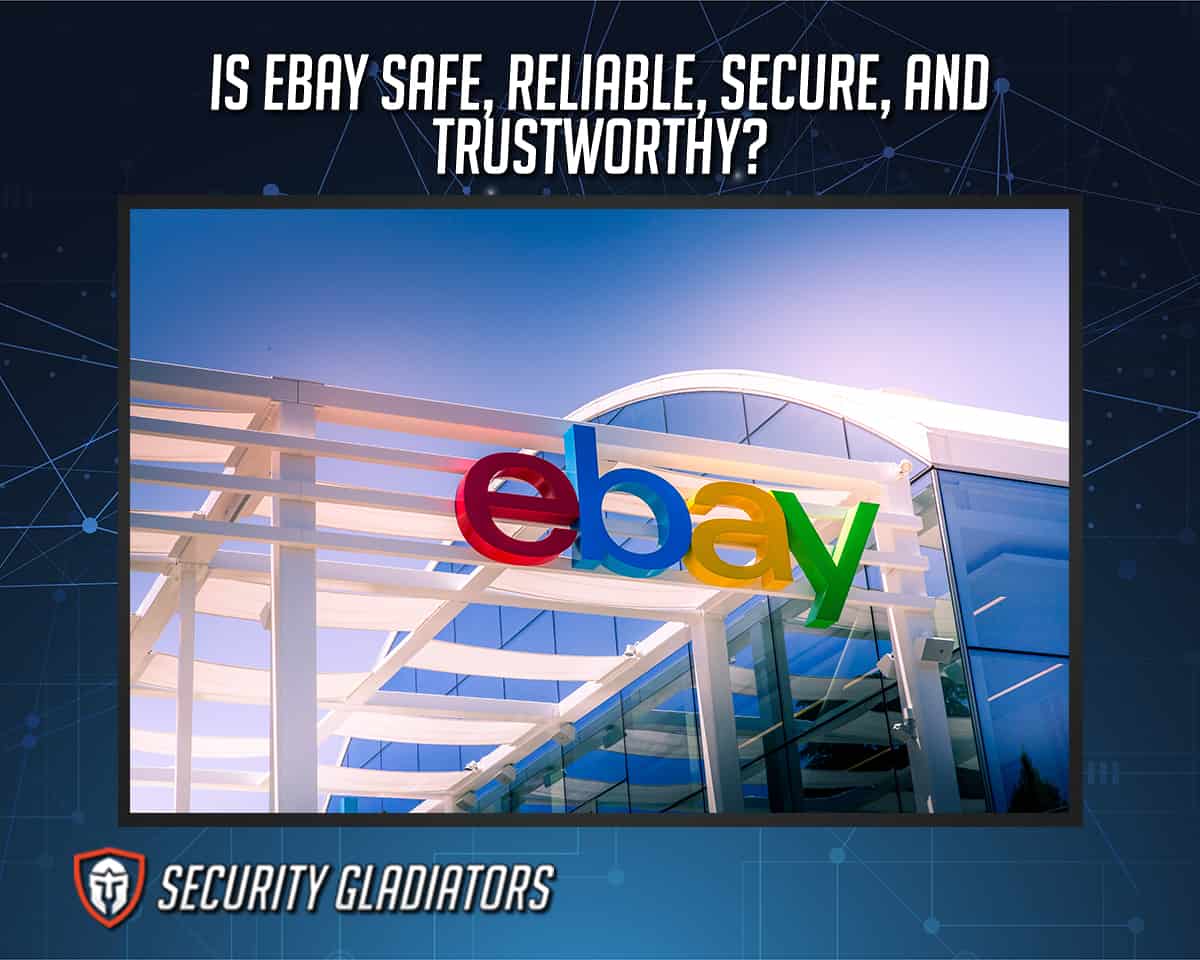 Why is eBay safe?
A number of factors that make eBay safe for buyers are given below: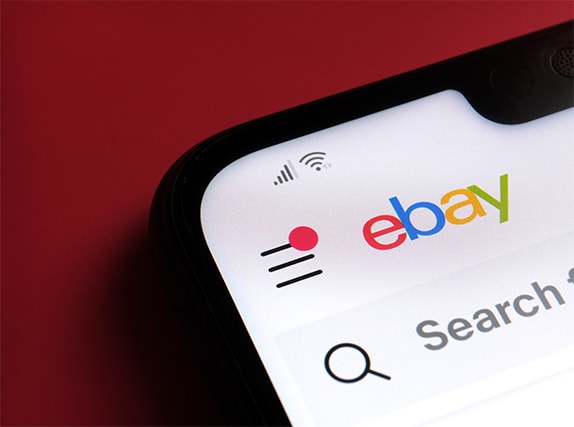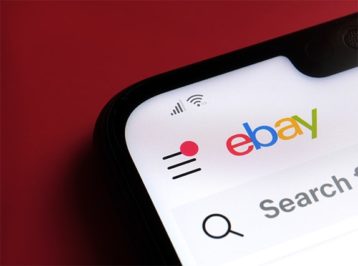 Money-Back Guarantee: This is the primary way eBay goes about protecting buyers. Essentially, any item that qualifies for a Money-Back Guarantee protects buyers if something goes wrong either during or after the transaction has been completed. This may include damage during transit, lost items or false/ misleading advertising.
25 Years of Industry Experience: Since eBay has been in the business for more than 25 years, buyers and sellers should feel confident that the platform is safe and secure for day-to-day trading.
Buyer Protection Program: The Buyer Protection Program guarantees users that the company will step in between the seller and the buyer with many types of disputes.
eBay Resolution Center: When buyers use a popular and stable payment method like PayPal and pay the whole price of the product at once and use the Pay Now button, eBay gives the buyer 30 days to claim the eBay Resolution center if there is a problem.
Negative Feedback Claim: If a buyer exploits the Negative Feedback system in order to hurt the seller then the seller has the right to challenge the given negative rating.
50 Percent Seller Refunds: eBay has a protective mechanism in place for sellers who have to deal with buyers returning a damaged product. Sellers who qualify for this facility can cut 50 percent from the total value of the product being returned if the condition is not acceptable.
Listing Fee Refund: Sometimes, buyers make a bid for a listing, win the bid, and then do not complete the purchase. In such cases, eBay can refund the seller the listing fee.
Removal of Negative Feedback: If, for example, a buyer receives the shipped item a bit late for reasons that are not in the control of the seller, any negative feedback can be removed by eBay.
Is it safe to buy from eBay?
Yes, as mentioned above, eBay has several protection mechanisms for buyers (as well as sellers). Combine that with the PayPal protection system and eBay quickly becomes a very secure online platform to buy and sell goods. Of course, users on eBay (both buyers and sellers) have to take certain precautions to make sure transactions have a high chance of being completed appropriately.
Is it safe to buy a vehicle from eBay?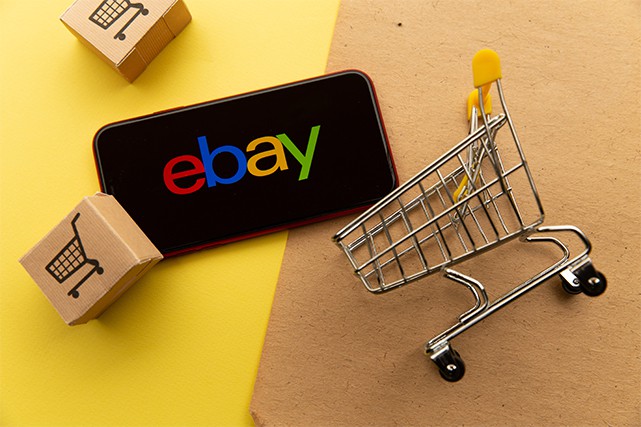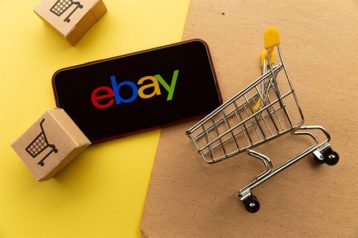 Yes, buying a vehicle from eBay is safe. Again, buyers have to exercise some precautions to stay clear of unscrupulous sellers. Generally though, the process is straightforward and simple.
eBay has a separate Vehicle Purchase Protection plan in place that can protect buyers from certain types of losses. The program protects buyers against fraud and provides avenues for recourse. There are also some strict rules on sellers putting up vehicle listings on the platform. Sellers usually have to provide vehicle history reports. Buyers can read these reports to make buying a vehicle from eBay even safer.
Is it safe to buy personal stuff from eBay?
Yes, buyers can safely buy personal stuff from eBay provided all the regular guidelines against scams, frauds, and dubious item descriptions are followed. Checking feedback before buying a personal product is the best way to keep safe from questionable deals. eBay also promises to reimburse buyers if the item is not as described.
Pro Tip:
Using a credit card to buy personal stuff from eBay brings further protection mechanisms into play such as charge-back and reverse-transaction. Paying via PayPal will bring different security mechanisms such as Purchase Protection Program.
Is eBay safe to buy a phone?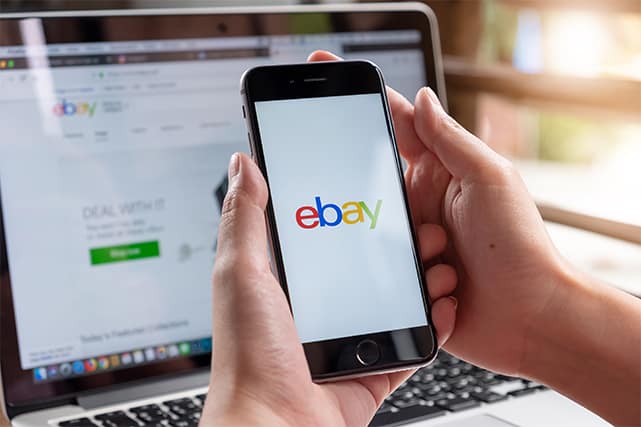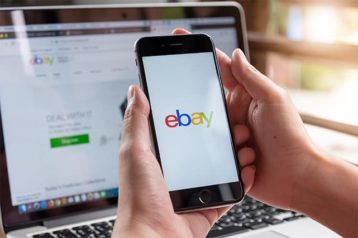 If the buyer exercises all the necessary precautions, it is perfectly safe to buy a phone on eBay. To be extra safe, choose a new phone and be aware of fake products. Often it is explicitly stated in the description that the phone is fake, in which case there would be no refund on the basis that it was fake as the item would technically be "as described".
Checking the seller feedback is probably the best way to avoid issues when buying phones on eBay. Generally, the higher the feedback of the seller, the lower the chance the buyer is not legitimate. More specifically, users should look for sellers with a 95 percent rating or above. Checking the serial or IMEI number is another way to check if the phone is real or not.
eBay has a special safety feature for items such as smartphone devices, called eBay Authenticate. This feature essentially tells the buyer that the product on view has been authenticated by experts and the platform has possession of the item. Buying refurbished phones is also a good option, especially if it comes with a warranty and the seller has good feedback.
Is eBay safe to buy via Debit Card?
Generally, there are safer ways to buy on eBay than with a Debit Card. The main problem with debit cards is that once the buyer has paid for the product, there aren't that many online transaction cover features that can kick in if something goes wrong. Usually, debit cards are directly tied to the user's bank account. If a transaction goes wrong, the user's own personal money is lost. In the case of credit cards, the limited amount of money is actually the credit card company's money.
Note:
If there are no restrictions, users should try to stick with PayPal and/or credit cards.
Is it safe to connect eBay to a personal bank account?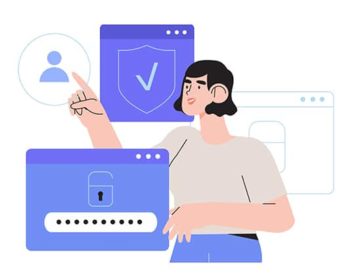 Yes, there is no reason connecting a personal bank account to eBay would give rise to any unnecessary risks. Of course, providing personal financial information to an online platform always comes with certain risks such as the service's servers getting hacked or data breaches.
But eBay is the world's biggest auction website. The security systems put in place for both buyers and sellers have held up for the past 25 years.
For the more risk-averse, there is an option to create a separate checking account just for eBay. This way, if anything ever goes wrong, the user's regular checking account will remain safe.
What are the safety tips for eBay?
The safety tips for eBay are given below: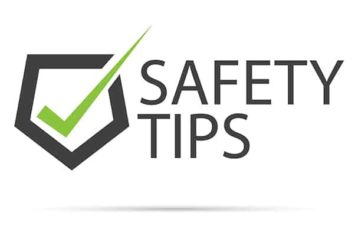 Get familiar with the eBay Resolution Center: The official way to deal with any fraudulent activity and/or refund policies is to communicate with the seller through the eBay Resolution Center. Users can report several of the issues that can arise on the eBay platform. Reading through the guidelines presented in the Resolution Center can help prepare the buyer/seller to know what to do in the event that issues occur.
Always try to pay for eBay transactions through PayPal: PayPal has a number of different buyer protection features. Such security features come in handy when buyers do not receive the product purchased or do not receive the advertised product.
Avoid using debit cards on eBay: Although not always possible, credit cards and PayPal offer more protection mechanisms.
Research the seller: Learn as much about the seller as possible. The easiest way to do this is to go through the seller's profile. Be wary of expensive items being sold at huge discounts, low ratings, poor feedback, and a low number of feedback contributions.
Ask Questions: Before purchase, asking the seller questions about the return policy or specific information about the product on offer is a good way to remain safe on eBay. If the seller says anything which turns out not to be true then there is written evidence of this.
Log Out when not using the app: Buyers and sellers should always log out of eBay once a session is complete. That is especially true when the computer being used to access eBay is public.
Do Not Save Payment Details: A sure way to keep payment credentials as safe as possible is to not allow eBay to store such information. That way, the user's payment credentials will not be exposed in case eBay suffers a data breach or the platform's systems malfunction and leak data.
Always Have The Antivirus Program Installed and Updated
Doublecheck if the URL is a legitimate eBay URL.
How to understand the seller's trustworthiness on eBay?
The best steps to take to understand the seller's trustworthiness on eBay are given below: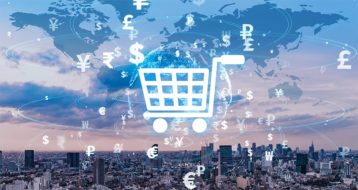 Any eBay seller's trustworthiness can be established by looking at the seller's reputation. The three easiest ways to check the reputation of any seller are to look at the feedback score, the number of items the seller has sold, and, obviously, the seller rating.
Practically, users should start with seller ratings. This number essentially shows the experience of previous buyers who have completed transactions with the given seller. Generally, a higher seller rating means the seller is legitimate and trustworthy.
Ratings should also be understood in the context that every rating adds to the overall feedback of the seller. There are also options to see detailed scores on a particular seller. For example, if a given seller has a feedback score of 95 percent that means 95 percent of the buyers had experienced a positive interaction with the seller.
Aside from the feedback score, there is also a star rating system. The star rating appears close to the name of the seller (or the username). An effective way to interpret the star system is to consider the number as the number of buyers who bothered to rate the seller and leave feedback. More buyers leaving feedback for a given seller increases the trustworthiness of the seller.
Buyers can also see the color of the start next to the username of the seller. The color of the star indicates the feedback score level. For less than 50 ratings, the seller gets a yellow star with a different color for each rating. There are close to 13 star colors that can appear beside the seller name. The most prestigious color is a silver shooting star which indicates 1 million or more ratings.
Apart from the rating systems and stars, a trustworthy seller would have good marks in sub-rating systems such as item description, communication, shipping and handling costs and shipping time. A seller charging too much for shipping or sending items late or not communicating with the buyer and/or not describing the product accurately usually means buyers should not trust the seller.
Finally, to properly judge the trustworthiness of a seller, buyers may also look for the Top Rated status. This status is only awarded to sellers who have a long history of providing excellent customer service. The platform ranks sellers for Top Rated status based on factors such as quick handling of the product, early shipment, low number of seller disputes, low defect rates, no delays and proper responsibility of the quality of the product. Sellers on eBay can even get a Top Rated Seller Badge if the shipping time is 1-business day and free return period is at least 30 days.
Do eBay reviews reflect trustworthiness?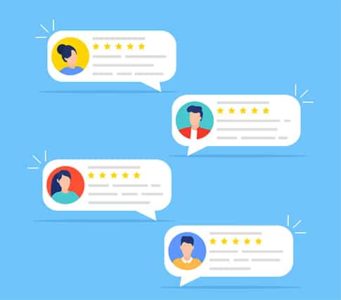 Yes, but only in the right circumstances. As indicated earlier, eBay has a pretty robust system to establish trustworthiness not just on the part of the sellers but also the buyers. However, sellers have moved to rig the eBay feedback system with fake reviews in the past. So be aware of this.
In an ideal world, eBay would have genuine feedback left by customers after a purchase is completed. Similarly, sellers would also get to rate the customer. Theoretically, two rating systems mean both buyers and sellers can consult a number to decide whom to trust.
However, fake reviews have become problematic for both buyers and sellers. Sellers can buy fake feedback and buyers can do the same. All that a seller has to do is create a multiple number of accounts, purchase items from one's own shop and leave positive feedback notes. Sellers with a bit more budget can hire third-party companies to generate fake reviews and feedback on a large scale.
Hence, users should read the reviews or feedback given to a particular seller or buyer to see if the content of the comments appears genuine.
Should a person use a VPN for selling and buying on eBay?
A person may use a VPN for selling and buying on eBay. But there are two big caveats. Generally, when buyers or sellers use a VPN to log in on eBay, the platform requires a CAPTCHA to be completed. The platform is also notorious for blocking accounts (temporarily) that are known to have used a VPN. With that said, users who like to shop on eBay while connected to public WiFi connections can certainly benefit from a VPN service.
A VPN will encrypt user data and stop snoopers from knowing any transactions completed on eBay or elsewhere. VPN services also change the location of the user in the online world. Buyers and sellers can locate different sellers/buyers by trying out different locations for maximum benefit.
Another reason why a person should use VPN for eBay is to access the buying/selling platform in locations where the website/service is blocked. Offices, libraries, schools and university campuses can sometimes block access to platforms such as eBay. VPNs provide tools to get around such problems.
Finally, VPNs can help anonymize any buyer/seller's use of eBay. Third-party companies and even the platform itself will not be able to associate specific activity with the IP address of the user.
What are the best VPNs for eBay?
The best VPNs for eBay are SurfShark, NordVPN, ExpressVPN, IPVanish and ProtonVPN.
Is eBay safer than Walmart and other alternatives?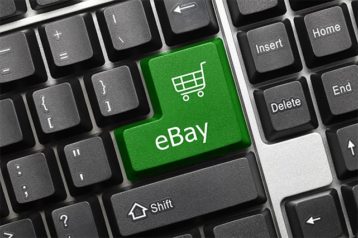 When compared with other alternatives such as Amazon and Walmart, eBay lags behind just a touch. For example, Amazon is considered a safer platform than eBay for buyers because the vast majority of the items on offer come from manufacturers of the said item. On eBay, anyone can sell to anyone and while there are many larger and more reputable companies selling on eBay, there are also many more less reliable companies and individuals. This leads to an overall slight degradation of the quality of the products on eBay when compared to Amazon or Walmart. It is also possible to use a VPN when buying from Amazon or Walmart. The best VPNs for Walmart are the same as those listed above.
Amazon also has more quality and security checks because of which the number of cases where buyers do not receive an item (or receive a damaged product) is far less than on eBay. With that said, in the end, if the buyer takes proper precautions and researches the seller thoroughly before purchase, both platforms are sufficiently safe.
More specifically, goods on Amazon are sold by both Amazon and third-party sellers. On eBay, any person is allowed to sell any item. If an item on Amazon says Fulfilled by Amazon, there is a high chance that the product would have no problems. No such facility exists on eBay as eBay is just a platform and not a seller.
For sellers, Amazon takes away more work than eBay which saves sellers time and money. Amazon does, however, charge a higher fee for sellers utilizing the Fulfilled by Amazon feature.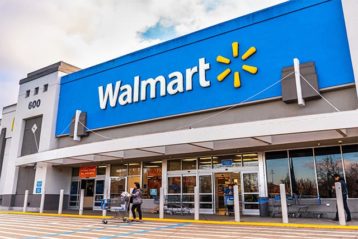 Another alternative is Walmart. In terms of safety, Walmart is at least as safe as eBay. Just like eBay, Walmart has a great reputation and a history of connecting buyers and sellers.
However, as is the case with any online marketplace, Walmart does have third-party sellers that sell fraudulent and counterfeit products. But just like eBay's rating and feedback systems, Walmart has the Pro Seller status for third-party sellers who show commitment to quality service and good delivery times. Similar to eBay, many products come with a 14-day or 30-day money-back guarantee.
Another popular online shopping alternative to eBay is Rakuten. As far as safety is concerned, Rakuten is fairly safe. The company was started by attorneys who managed online fraud. Hence, there is a high chance Rakuten would have safety mechanisms to protect both buyers and sellers. Rakuten also encrypts all payment details that users add to the site and has an A+ rating from Better Business Bureau. Coincidentally, eBay also has an A+ on Better Business Bureau.