T
he most reliable way to access one's favorite streaming services, sites and files from any location while traveling is to use a virtual private network (VPN). VPNs for traveling abroad are similar to standard VPNs but provide extra security and privacy that a user may need while completing online transactions at airports, hotels and cafes. VPNs for international travel are useful when users want to access content that is either blocked or unavailable in a new location. Overall, the major benefits of VPNs for traveling abroad include data security, enhanced WiFi connection privacy and the ability to access restricted content. Modern VPNs for travel are very safe to use. Most have hundreds of online reviews, forum comments, independent audit reports and company profiles for increased credibility. The primary functions of VPNs for travel are to change the user's location, guard privacy and anonymize internet usage.
International travel VPNs have become important because of increased cyber threats and rising demand for more streaming content regardless of location. The best VPNs for traveling abroad and international travel offer a large server network, a high number of simultaneous connections, wide platform support and discounts. This guide will cover the best VPNs for traveling abroad and international travel. Readers will also learn more about what makes a given VPN good for international travel, the benefits of using a VPN when traveling, and the best VPNs for specific regions all over the globe.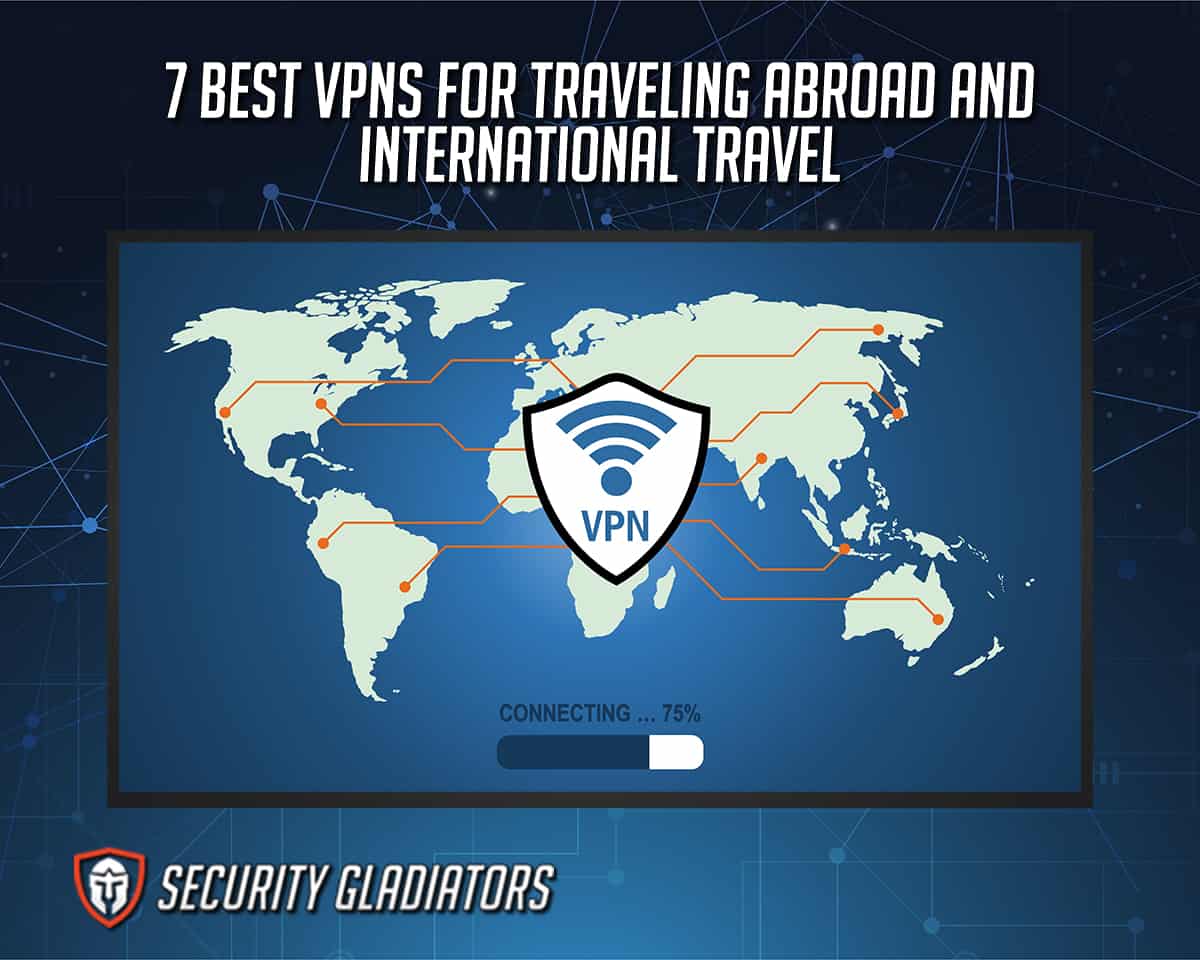 The best VPNs for traveling abroad and international travel are given below.
PrivateVPN
NordVPN
CyberGhost VPN
IPVanish
ExpressVPN
Surfshark
AtlasVPN
1. PrivateVPN for Traveling Abroad
PrivateVPN is the perfect tool for people who want to stay protected and bypass content-blocking mechanisms while traveling. PrivateVPN's main advantages are fast customer support, advanced security options and above-average implementation of strong protocols. However, some of PrivateVPN's drawbacks are the lack of independent audit reports and the small server network compared to competitors.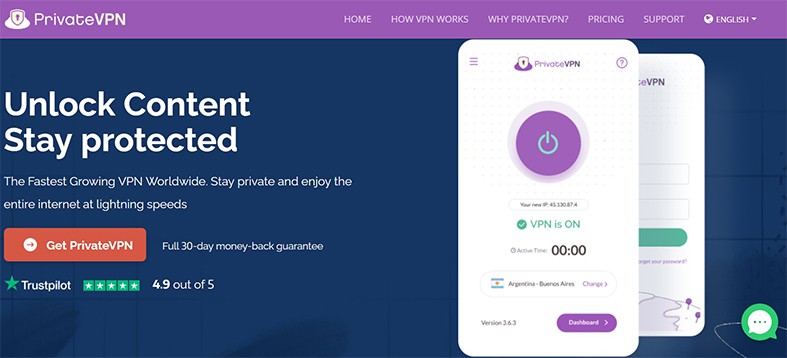 Features that make PrivateVPN a unique VPN service include one-click installation setups on major operating systems and platforms, a seven-day free trial, remote help and 99.98% uptime. PrivateVPN's strong points include user-friendly VPN applications, 10 simultaneous connections per account, a zero-logs policy and the tools to unblock popular streaming platforms like U.S. Netflix.
From a security perspective, PrivateVPN hits all the right marks, with multiple encryption options like AES 256-bit and 128-bit, OpenVPN support and Stealth VPN servers.
PrivateVPN charges users $8.99 per month on the one-month package, $6 per month on the three-month package and $2 per month on the 36-month package.
PrivateVPN is owned by Privat Kommunikation Sverige AB, a Swedish cybersecurity company. PrivateVPN works by connecting the user to a company-owned VPN server in a country/region of the user's choice. The connection to the server is encrypted, meaning no entity other than the user and the VPN service can see the user's online activity.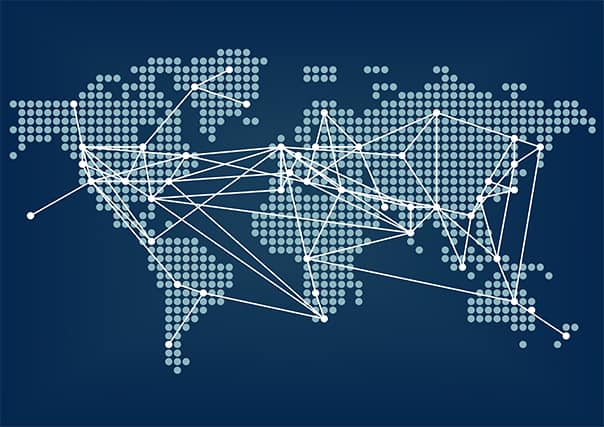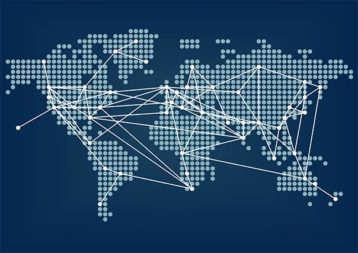 To use PrivateVPN while traveling, the best practice is to subscribe to a VPN package and install/download the VPN app before leaving home. There is no way to know if authorities haven't banned the official website of the VPN service in question. Once the app is installed, users only need to supply a username/password combination, sign in and connect to the desired server.
All the features mentioned above allow PrivateVPN to provide a secure connection no matter where the user is traveling. PrivateVPN is one of the best VPNs for international travel because the service offers above-average security features (AES encryption, strong protocols and a working kill switch), good privacy practices (zero-logs), huge discounts (up to 82%) and a high number of simultaneous connections (10).
There are plenty of other things to like about PrivateVPN when traveling, which are mentioned in the complete PrivateVPN review.
2. NordVPN for Traveling Abroad
In terms of popularity, NordVPN is right at the top. Most users who go for NordVPN use the service for extra and more comprehensive protection. The primary advantages of NordVPN for travel include a big server network, fast VPN speeds and reliable access to U.S. Netflix, among other streaming services. However, NordVPN also comes with a few disadvantages, including an underdeveloped browser extension, confusing renewal prices and apps that are slow to launch.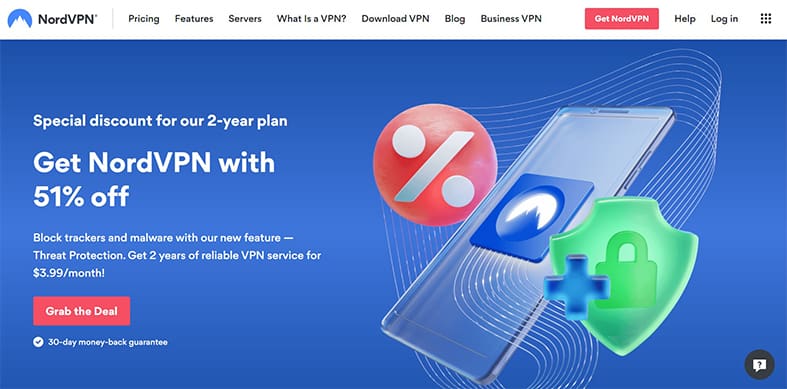 NordVPN offers a ton of features for privacy and anonymity, but the ones that make the service unique are NordLynx, NordLocker, NordPass, NordLayer, Onion over VPN and double VPN. The service's strongest features include great torrenting support, task-specific servers, dedicated apps for all major operating systems and a headquarters in Panama (a country with privacy-friendly data laws). NordVPN's security is top-notch, with AES encryption, a zero-logs policy, an ad-blocker, an anti-tracker, malware protection, split tunneling, an auto-connect button and a kill switch.
NordVPN costs $11.99 per month for the one-month package, $4.99 per month for the one-year package and $3.99 per month for the two-year package. Tefincom SA is the company that owns NordVPN, while the branding is handled by Nord Security.
As Security Gladiators covered in the full NordVPN review, this VPN encrypts user data and routes traffic through a service-owned remote VPN server. This allows NordVPN to hide user activity and grant anonymity to online interactions.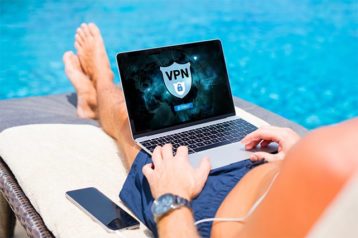 To use NordVPN while traveling, users need to subscribe to NordVPN and download the app from the company's website, input login details after launching the app and then pick a suitable server.
NordVPN offers features essential for travel, such as high security (AES encryption, an antivirus component, RAM-only servers and military-grade encryption for authentication), excellent privacy (independent audit reports and a zero-logs policy), decent simultaneous connections (six per account), good discounts (up to 51%) and a large server network (over 5,400 servers in 60 countries).
3. CyberGhost for International Travel
CyberGhost VPN's main usage is when users want a popular service that keeps user activity private. The advantages of CyberGhost include a lengthy money-back guarantee of 45 days, a large network of 7,900 servers, and tools to unblock geo-restricted streaming sites like Amazon Prime Video, Hulu, HBO Max and Netflix. Like any VPN service, CyberGhost also has disadvantages, which include an expensive monthly package, some overloaded servers and slightly slower VPN apps.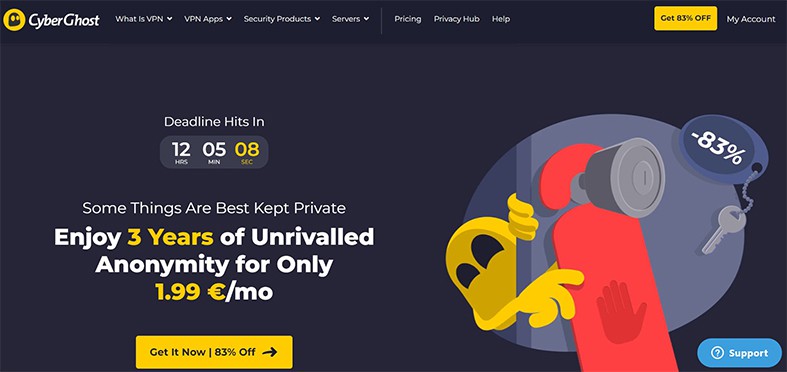 CyberGhost distinguishes itself from other VPNs by offering features such as a free browser extension, a free trial that does not require payment information and having a headquarters in Bucharest, Romania, a country with data protection policies supporting consumer privacy.
Per Security Gladiators' dedicated CyberGhost review, the VPN's strong points include a quick customer support chat service and good implementation of the kill switch function. CyberGhost's security tool set includes AES encryption, a kill switch, a cryptocurrency payment option and task-specific servers.
With the discounts available currently, CyberGhost's prices are $12.99 per month for the monthly plan, $4.29 per month for the 12-month package, $3.25 per month for the two-year option and $2.29 per month for the three-year package.
Kape Technologies currently owns CyberGhost, which may concern some users as the company previously developed a platform that was used to spread malware. As a service, CyberGhost works by passing the user's internet traffic through a secure tunnel. CyberGhost adds an additional layer of privacy and security to the user's internet connection.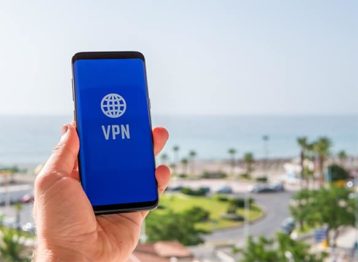 To use CyberGhost while traveling, users should subscribe to, download and install the VPN app before departing. Once the app is installed on the device(s) the user will take on the trip, users only need to launch the VPN app, sign in and connect to a server.
For people traveling abroad, CyberGhost offers advanced security features (AES encryption, an ad-blocker and WireGuard protocol support), decent privacy tools (zero-logs policy and an independent audit report), acceptable simultaneous connections (up to seven) and big discounts (over 80%).
4. IPVanish for Traveling Abroad
Popular uses of IPVanish include high-speed VPN connections and advanced data protection. IPVanish's most prominent advantages include a network of over 2,000 servers across 75 locations, a zero-logs policy and peer-to-peer (P2P) support. IPVanish's cons include a lack of regular updates and an inability to work with Amazon Prime Video reliably. Features that make IPVanish stand out from the crowd include unlimited simultaneous connections, 40,000 IP addresses, free privacy tools and the SugarSync cloud service.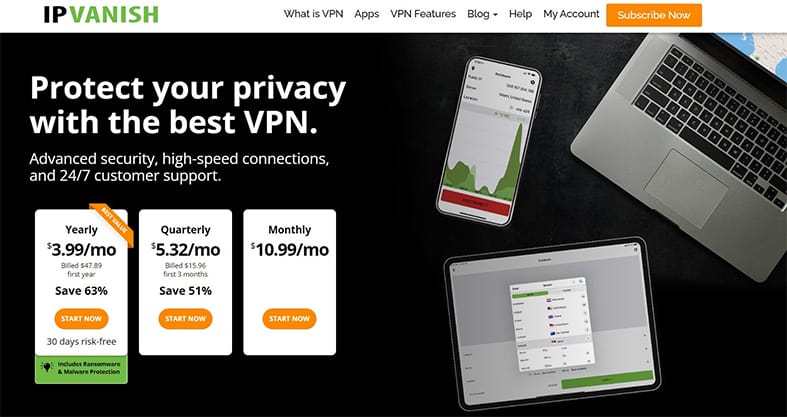 IPVanish's strength lies in features such as verified zero-logs, service-owned servers and the ability to unblock U.S. Netflix. The VPN's security features include AES encryption, SOCKS5 protection, on-demand protection and obfuscation settings.
IPVanish costs $10.99 for the monthly plan, $5.23 per month for the quarterly plan and $3.99 per month for the yearly plan. Ziff Davis (and formerly J2 Global) currently owns IPVanish.
IPVanish works by establishing a connection between the user's device and the service's remote server. Then, IPVanish encrypts the connection, enabling enhanced privacy and almost-unbreakable data security. More technical details are covered in the comprehensive IPVanish review.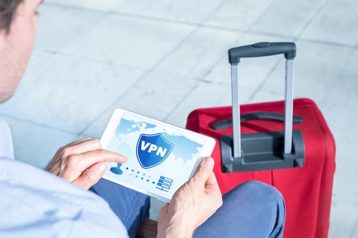 To use IPVanish while traveling, users should purchase a subscription package and download the app from the company's website, install and launch the app, and then sign in and connect to a server.
Many IPVanish features matter for travel. For example, the AES encryption and kill switch allow for data protection at all times (even when there is a connection drop) in hotels, coffee shops and airports. The zero-logs policy means the user's information is protected even from the VPN service providing the protection. Unlimited simultaneous connections mean users don't have to worry about protecting all devices with individual subscription plans. Finally, up to 60% discounts mean users do not have to break the bank to get VPN products.
5. ExpressVPN for Traveling Abroad
ExpressVPN service's main usage is when users want a trusted VPN app with complete security features and worldwide server access in over 90 countries. The most important advantages of ExpressVPN are fast customer support, reliable mobile apps and comprehensive browser extensions. However, the disadvantages of ExpressVPN include a lack of extra features compared to other top VPNs, slow OpenVPN performance and a lack of meaningful discounts.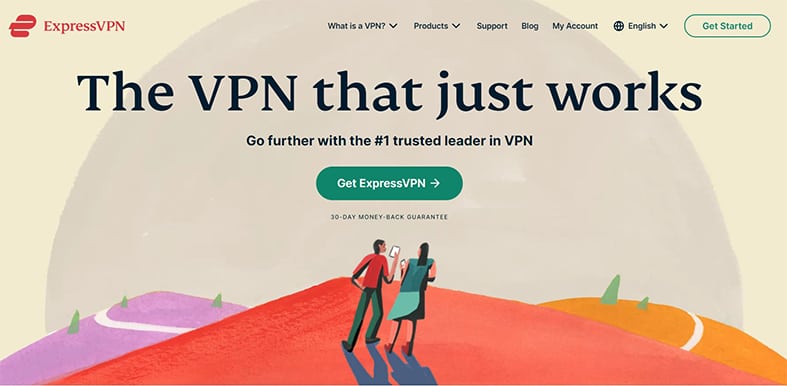 The unique features of ExpressVPN include the use of the "Lightway" protocol, a headquarters in the British Virgin Islands (a jurisdiction with strong privacy laws), "TrustedServer" technology for extra server security and an anti-tracking tool called Threat Manager. Features that make ExpressVPN a powerful VPN service include a zero logs policy, dedicated apps for all major platforms, .onion site availability for anonymous payments and IP masking.
The security tools offered with an ExpressVPN subscription include MediaStreamer, split tunneling, Network Lock, auto-start, OpenVPN, Stealth servers and AES 256 GCM. The complete ExpressVPN review provides more information on the VPN's security functions.
ExpressVPN subscriptions are priced at $12.95 per month for one month, $9.99 per month for six months and $8.32 per month for 12 months. ExpressVPN is currently owned by Kape Technologies, which also owns CyberGhost (mentioned above).
ExpressVPN works by encrypting any data traveling to or from the user's device. The data is only decrypted on the user's device or the VPN server. This way, the user is protected from broader internet threats.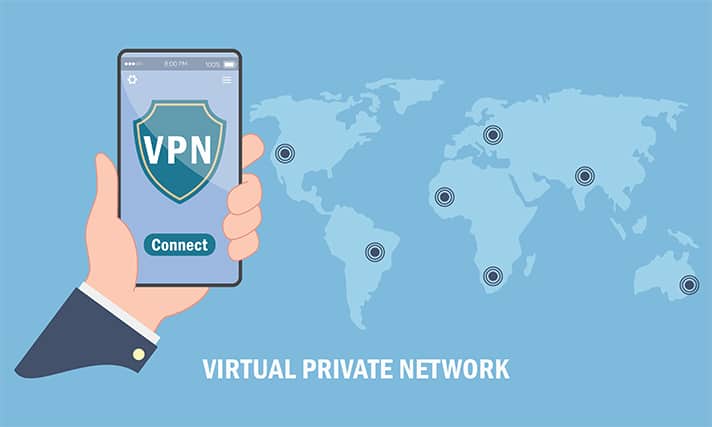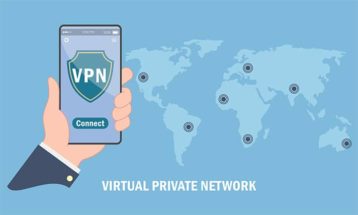 Users on international travel can use ExpressVPN by buying a VPN package, downloading/installing the app on a compatible device, launching the app, providing login details and connecting to a server. That should be enough to unblock georestricted content and get protection.
The AES encryption offered by ExpressVPN is important for travelers as user data remains safe from snooping eyes. ExpressVPN offers a zero-logs policy to ensure that users' personal data is not collected and stored. Five simultaneous connections mean the user no longer has to buy VPN subscriptions individually for each device in the household (assuming the user has travel companions). Finally, a network of over 3,000 servers means ExpressVPN users on international trips can always find a server nearby for maximum speed.
6. Surfshark for Traveling Abroad
The main usage of Surfshark is when users desire a secure digital life, private browsing and a change in IP address. Surfshark has many advantages, the most prominent among which are economical subscription packages, advanced security features, and the ability to unblock popular online streaming sites like Amazon Prime Video and Netflix. The disadvantages of Surfshark are disconnections and less-than-straightforward renewal prices.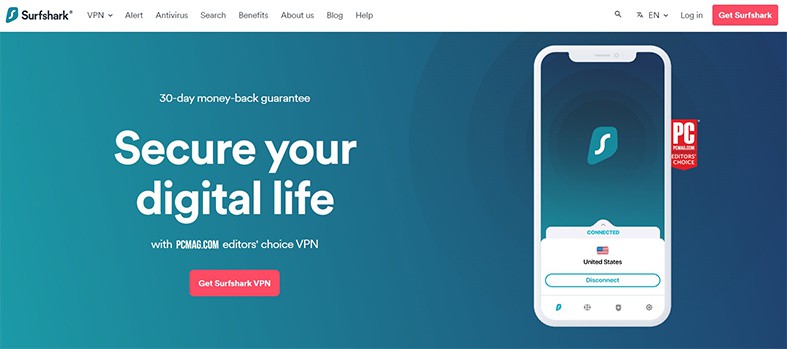 Surfshark features that are (almost) unique to the service include unlimited simultaneous connections, multiple independent audit reports and antivirus tools. Features that make Surfshark a strong VPN include support for all major devices and operating systems, fast servers and a Netherlands-based headquarters.
As far as security is concerned, Surfshark comes with a strict zero-logs policy, AES 256-bit GCM, SHA 512-bit and WireGuard.
Surfshark is one of the more affordable VPNs, with packages costing $12.95 per month for the one-month package, $3.99 per month for the 12-month plan and $2.49 per month for the 24-month option. Surfshark Ltd owns Surfshark, but the VPN merged with NordVPN in 2023.
As the full Surfshark review explains, this VPN works by routing the user's internet connection through a service-owned VPN server at a remote location. This changes the user's connection location and hence any streaming service's content while traveling or abroad, in addition to providing increased privacy and data security.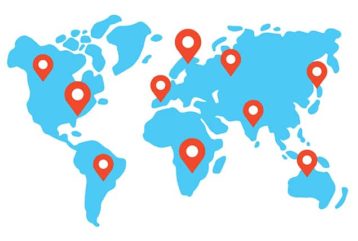 To use Surfshark, users need to sign up for a plan and download/install the Surfshark VPN app, sign in and then connect to a server.
What makes Surfshark great for international travel are the wealth of security features (a kill switch, auto-connect, an ad-blocker and an anti-tracker), privacy tools (zero logs and independent audits), good discounts (up to 80%), unlimited simultaneous devices and a money-back guarantee.
7. AtlasVPN for Traveling Abroad
AtlasVPN offers a privacy-enhancing service offering advantages such as WireGuard support, responsive customer support, and good performance when unblocking Disney+, U.S. Netflix and BBC iPlayer. AtlasVPN's cons, on the other hand, include a small server network (750 servers) compared to other top VPNs, a slightly buggy kill switch feature and a lack of independent audits.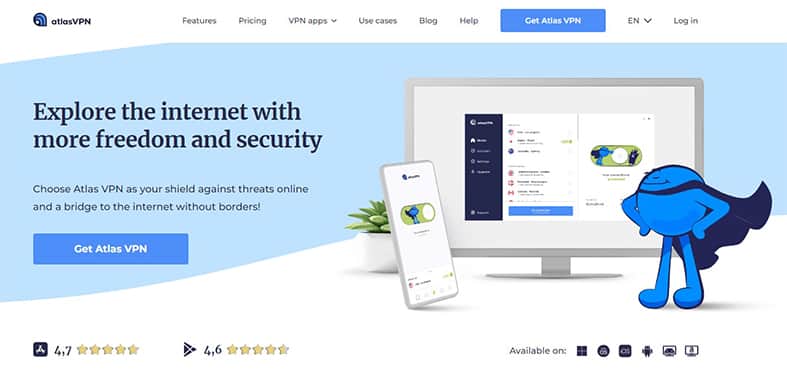 VPN features that make AtlasVPN unique include two-factor authentication, web filters, an unlimited number of simultaneous connections per account and a free tier.
AtlasVPN is a serious VPN contender for international travel because of extra benefits such as a malware blocker, an ad-blocker, dedicated apps for all major platforms, a money-back guarantee and a "SafeSwap" feature that lets users rotate IP addresses while browsing.
The security of AtlasVPN is top-notch, with AES 256-bit cipher, ChaCha20/Poly1305, IKEv2, a data breach monitor and private DNS. AtlasVPN charges users $10.99 per month for one month, $3.29 per month for one year and $1.99 per month for three years.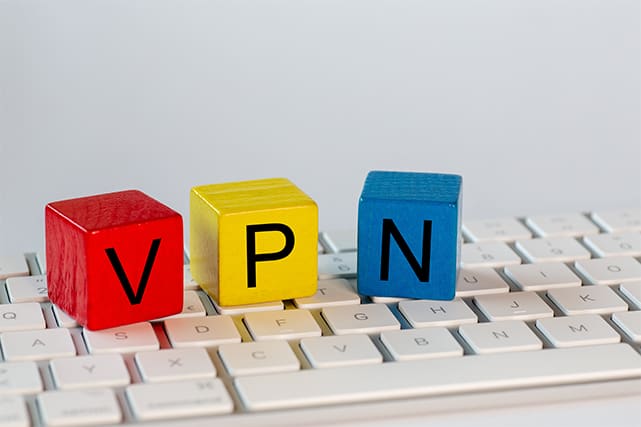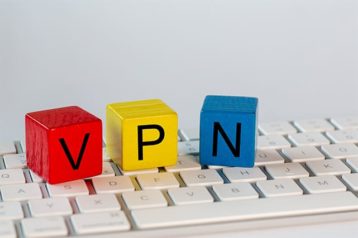 Nord Security is the company that currently has ownership of AtlasVPN. As the working principle, AtlasVPN creates a secure tunnel between the VPN server that the user connects to and the user's device. The VPN server connection also changes the user's DNS and IP address. Consequently, the user gains anonymity and enhanced privacy.
To use AtlasVPN when traveling abroad, users should get a subscription package from the VPN's website, download/install the app, sign in and then connect to a server for enhanced security and privacy.
AtlasVPN's split tunneling, multi-hop and kill switch features matter to travelers as such features enable advanced data security even when there is no internet connection. The zero-logs policy and WireGuard protocol are important for travelers looking for not only security/anonymity but also speed. Finally, an unlimited number of devices and a discount exceeding 80% means travelers can save a lot of money when protecting multiple devices.
Note:
Prices may differ from the ones shown as new plans and deals are launched on a regular basis. Please be sure to check the most current price on the official website.
How to Get an Overseas VPN for Travel?
The steps to follow to get an overseas VPN for travel are given below.
Read reviews about multiple VPN services to decide which one better suits one's needs.
Once a VPN has been selected, go to the service's official website and sign up for a subscription package.
Download/install the relevant app on the device that needs protection.
Launch the VPN app, sign in and then connect to one of the many servers available worldwide.
Start surfing the web privately and securely.
What are the Benefits of Using a VPN while Traveling Abroad?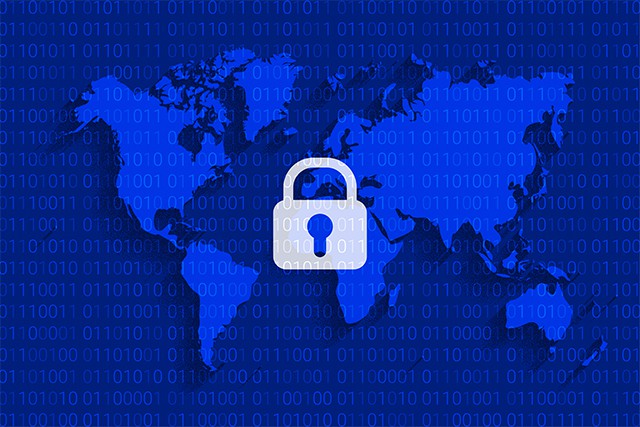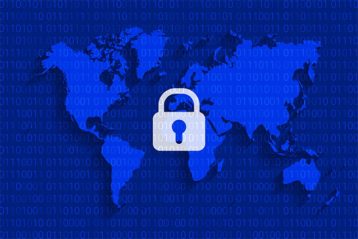 While traveling, users often have to connect to WiFi networks at hotels, airports or coffee shops. The only problem is that WiFi connections are inherently not secure. One of the benefits of using a VPN while traveling abroad is WiFi connection protection. Almost all VPNs are able to secure user data when the user's device connects to a WiFi network.
The most important among all benefits of VPN usage is encrypted communications. When communications are encrypted, users do not have to worry about hackers snooping on the WiFi connection the device has connected to.
VPNs also help users change IP addresses when traveling, which helps keep hackers and marketing companies that track users at bay. Two closely linked benefits of using a VPN when traveling abroad are access to blocked content and bypassing internet restrictions placed by governments, internet service providers or website/service administrators.
Using a VPN while traveling abroad can also help users save money as some regions have different pricing structures for the same product. A given user can change the connection location to the one that offers, for example, tickets to an event or for travel at the lowest prices.
What Security Protocols should You Follow while Traveling?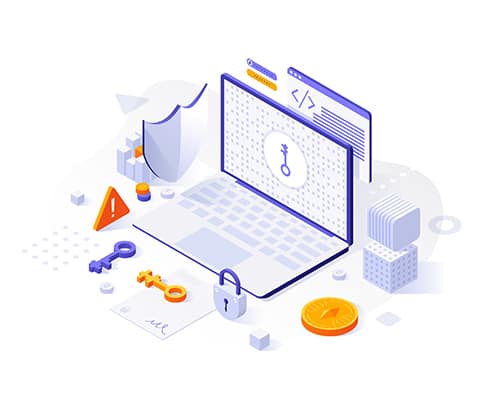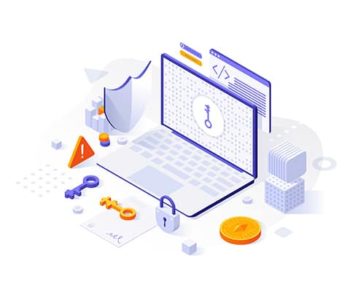 In the field of computer science, security protocols are essentially communication protocols—in other words, the sequence of actions two communicating devices perform to successfully achieve a goal. More specifically, cryptographic protocols allow for encrypted message communication between participants who have agreed to follow the said protocol for authentication or key exchange.
For travelers, everything is made easy by modern VPN services. Travelers should think of security protocols as the list of steps that should be taken for maximum protection while traveling.
And the first security protocol that travelers should follow for maximum protection is to resist the temptation to connect to a public WiFi network. Public WiFi connections, though free, are a huge security risk. Hackers can easily snoop on information stored on the user's device. A simple solution is to buy a local SIM data card, have a portable router and then use that for completing online tasks.
After ensuring there is no mail delivery back at home (a big sign for bad actors that the house is empty), users should also keep an eye on credit card reports when traveling. Installing a VPN service and antivirus product on the device that stores important documents is another step that travelers should always take. Finally, users should not post locations or daily activities on social media when traveling and should only keep essential documents on electronic devices. Password-protecting all devices that can connect to the internet or get lost is helpful as well.
Can I Use a VPN to Avoid Roaming Charges?
Most likely, a smartphone owner will not be able to avoid roaming charges by using a VPN. Even when using a proxy server, the smartphone device has to have an internet connection to actually send data to the server. And that's how the smartphone internet provider will charge. The best way to avoid paying roaming charges is to simply buy a SIM card from a local shop in a given country/city.
How to Choose the Best VPN for Traveling
Depending on the traveler's needs, there could be several dozen ways to choose the best VPN for traveling. Generally, though, any good buying guide for VPN services would include features such as fast server speeds, top-of-the-line encryption options, and lack of limits on data consumption or bandwidth as necessities for a good VPN for traveling.
Note:
Other factors to keep in mind are dedicated apps for all platforms, discounts, the number of servers and locations, the quality of servers and the VPN's general reputation.
What to do If the VPN Keeps Logs during Traveling
The actions users should take if a VPN keeps logs when traveling are given below.
If a user finds out that the VPN keeps logs while traveling, then stopping the use of that VPN service altogether should be the first step. Or at least, do not renew with the same VPN service.
With that said, if the situation is critical enough, the user can continue to use the VPN that keeps logs until another solution is found. Even if a VPN keeps logs, the chances of a VPN keeping critical information on company servers and exploiting that information are much less than a public WiFi connection at a coffee shop/hotel/airport.
Uninstalling the VPN app that keeps logs and installing the Tor browser for added protection is another way to continue working in a safe environment. Just keep in mind that the Tor browser can break websites and services.
Finally, leaving a negative review on various platforms such as the Google Play Store, Apple App Store, Chrome Store, TrustPilot and the VPN service (via customer support channels) can help other users benefit and maybe push the VPN service to improve data collection processes.
This is important:
The most important thing for the user to consider before signing up for a VPN is to look for a zero-logs or no-logs policy. Reading the privacy policy page can also help the user know more about what data the VPN service keeps. For the best results, users should stick to VPNs that have multiple independent audit reports verifying data collection and data sharing processes, if any.
Does VPN Server Location Affect the VPN Buying Choice?
Yes, VPN server location does affect the VPN buying choice. Right off the bat, though, just because a VPN is offering more server locations does not mean the VPN has a better server network. A lot depends on the real-world performance of the server locations.
If a VPN offers servers numbering in the thousands but only covers a few countries, the large server network is not that useful. Similarly, if the servers are located in unusual locations, that could mean a huge decrease in the user's internet speed.
Pro Tip:
Ultimately, users need to find the right mix of server locations and server count. A large number of locations with few servers isn't ideal either, as each server is likely to be overloaded. The best VPNs cover the entire map sufficiently with a good concentration of servers in Europe and the U.S.
What are the Best VPNs for Traveling Europe?
The best VPNs for Europe are either ExpressVPN or NordVPN, depending on the user's needs. NordVPN offers more security and features, while ExpressVPN offers a more streamlined experience with faster VPN apps.
What are the Best VPNs for Traveling Asia?
The best VPNs for Asia are either Surfshark or NordVPN. Both VPNs have a wide coverage area and deliver high security and airtight privacy. NordVPN is more for people with extra data security concerns. Surfshark is the best for those wanting verified privacy policies and fast server speeds, in addition to fast apps and connection times.
What are the Best VPNs for Traveling America?
The best VPNs for America are NordVPN, Surfshark and AtlasVPN. All three have advantages and disadvantages for different types of users. Overall, both Surfshark and NordVPN are a good choice for people seeking extra security and privacy. AtlasVPN is most suited for people who want to try something new while traveling.