Turkey has been taking measures to restrict VPN services as a part of the country's anti-terrorism program. Some VPN providers have been blocked, but VPN services are still legal. With the political unrest in Turkey, social media is an easy target for the shutdown. Internet service providers have blocked access to social media platforms such as Facebook, Twitter, WhatsApp and YouTube. However, having a VPN can allow a user to work around censorship. A VPN in Turkey is essential to enjoy free, safe and unlimited access to the internet.
A VPN provides data security by encrypting the internet traffic in a user's device and routing the same traffic through the VPN's private server. A VPN in Turkey must have robust privacy and security features such as AES 256-bit encryption, a kill switch and a no-logs policy to keep users' web activity private and secure. Users in Turkey must have a global server network to bypass government blocks and geo-restrictions, giving users access to social media and streaming services.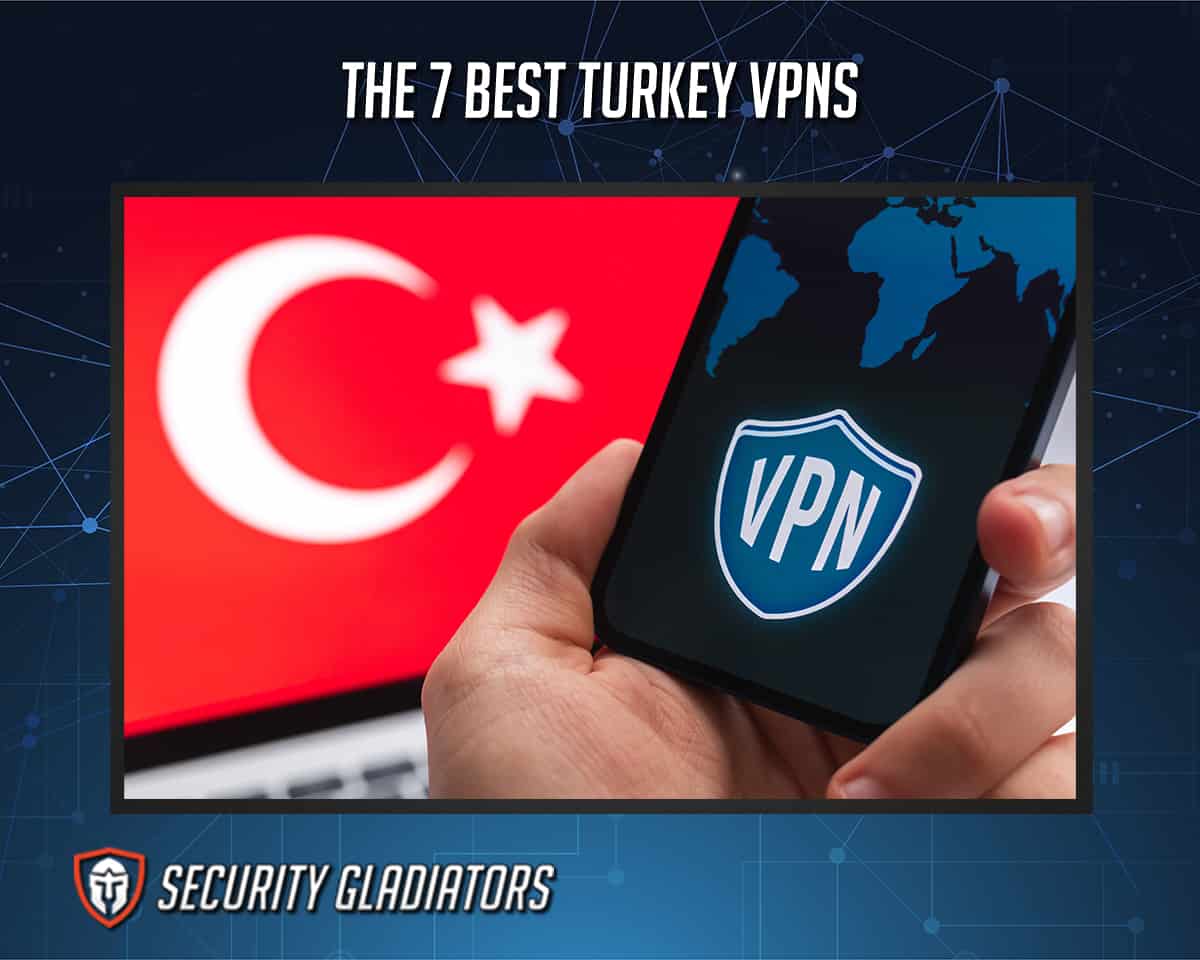 Although some VPN services have been blocked in Turkey, many more VPNs do the job of securing users' online activities in the country. The seven best VPN services in Turkey are given below.
NordVPN
VyprVPN
Surfshark
Hotspot Shield
ExpressVPN
PrivateVPN
CyberGhost
1. NordVPN for Turkey
Some tech experts claim NordVPN is the best VPN for Turkey. Owned by Lithuanian-based Tesonet, NordVPN has extensive features, security systems and server locations. Also, NordVPN's "Dark Web Monitor" feature alerts the user to a potential data leak on the dark web.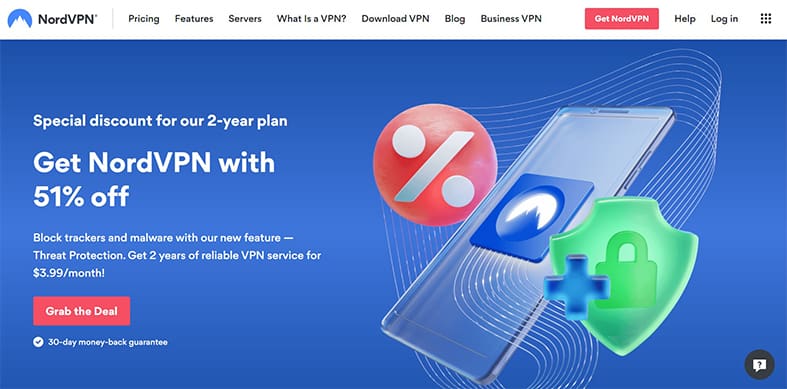 Based on Security Gladiators' dedicated
NordVPN review
, this service has unbreakable encryption and one of the largest server networks. The platform has no DNS leaks and upholds superior security, privacy and impressive speeds.
The lowest price for NordVPN is $3.29 per month on the two-year plan. Other plans offer a shorter lock-in period. Otherwise, the one-year plans are priced from $4.99 to $6.99 per month, while the standard one-month plan costs $11.99. NordVPN reaches 59 countries with over 5,000 servers, and subscribers are happy with Netflix support. NordVPN accepts cash and cryptocurrencies as payment.
On the downside, NordVPN is struggling with lagging server and app connections and the limited number of servers that support torrenting.
To use NordVPN, users should subscribe to a package on the service's website, download the app, install/launch the VPN and key in the required credentials. Let the app find the best server by clicking the "Quick Connect" button. The user may also select a country to connect to. The server connection will mask the IP address and prevent internet service providers and third parties from viewing the user's internet activities.
2. VyprVPN for Turkey
VyprVPN is a VPN service owned by Golden Frog. Some say VyprVPN is better than NordVPN, as the platform has features for more tech-savvy users that are not present in NordVPN. For instance, users can configure the computer to only allow traffic through the VPN connection and compare server speeds so that selecting which server to use is easier and doesn't take a lot of trial and error.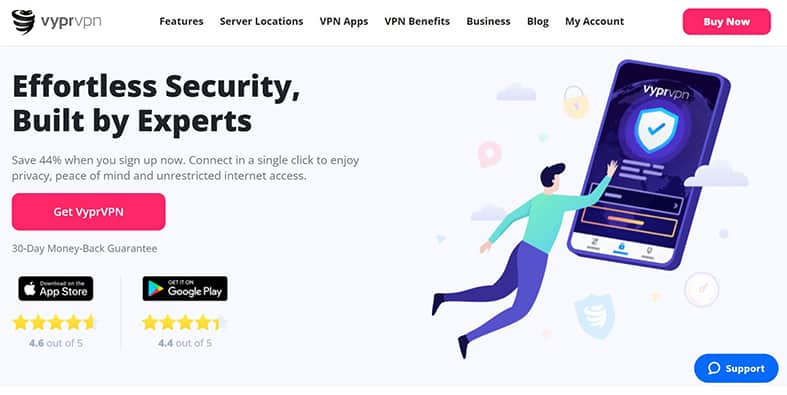 As the full
VyprVPN review
covered, the platform's strengths include robust security features, reliable encryption, a self-owned server network, a no-logs policy and a user-friendly app that works on several platforms and devices.
However, despite the VPN service's claim of being the world's fastest VPN, the connection speed is not the fastest. Platforms like NordVPN and ExpressVPN surpass the number of VyprVPN servers. With a smaller server network, a user wanting to use a VPN in Turkey may have difficulty locating a nearby server. Also, this service has no option for cryptocurrency payment and asks for the user's name upon registration.
VyprVPN has two pricing tiers: $8.33 for 12 months or $15 for one month.
Anyone can use VyprVPN by downloading and launching the app on the user's preferred device. Then, the user can choose a server from the VPN's network of 70 locations worldwide. Once connected to the server, the app will assign an IP address to the user. The user may now enjoy secure web activities.
3. Surfshark for Turkey
Surfshark is one of the two VPNs in the market currently controlled by Nord Security/Tesonet. Since Tesonet recently received funding from Novato Ventures and General Catalyst, the company quickly expanded into acquiring Surfshark to further solidify the service of providing secure internet browsing.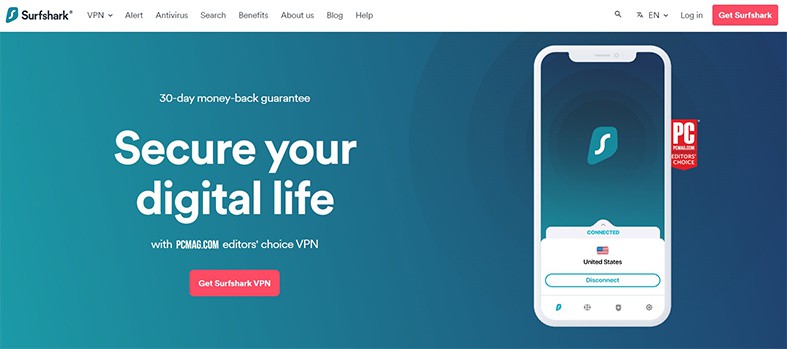 As Security Gladiators covered in a separate
Surfshark review
, the platform boasts a large catalog of security tools. One unique tool is the multi-hop feature, which is often absent in other VPN platforms. Multi-hop means that the user's internet connection can be automatically transported from one server to another, making the process of uncovering the user's data more difficult.
Besides multi-hop connections, Surfshark is accessible on several platforms and has efficient geo-blocked content streaming. On the other hand, the service is criticized for the VPN's unpredictable P2P behavior, weak social media presence and unreliable customer service.
The lowest price for Surfshark is $2.49 per month for a two-year commitment. The one-year plan costs $3.99 per month, while the monthly plan costs $12.95.
To use Surfshark, sign up for a subscription, install the app, log in and then connect to a VPN server. Check if the connection was successful and move on to managing preferences via the settings menu.
4. Hotspot Shield for Turkey
This VPN, owned by AnchorFree, offers reliable connection speeds credited to the platform's wide network of over 3,000 servers across 70 countries. The service can bypass the Turkish government's geo-restrictions and web-filtering activities. With the ability to work around regional restrictions, users can access platforms like Netflix.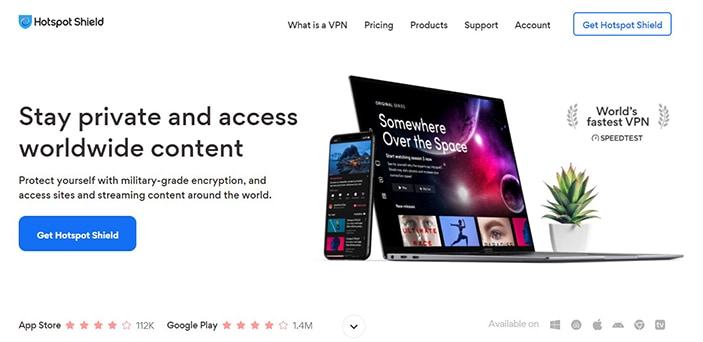 Per the full
Hotspot Shield review
, this VPN is packed with great security features that include an automatic kill switch and 256-bit encryption; there are also features such as a zero-logs policy and one that prevents DNS leaks.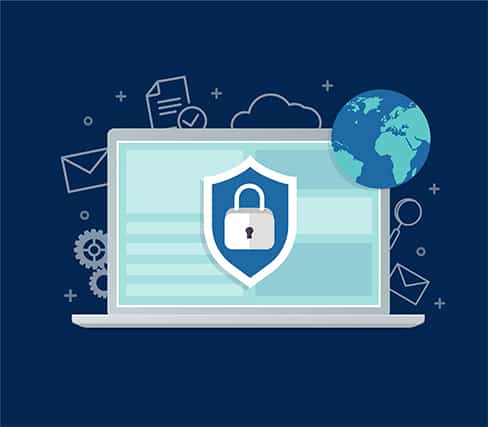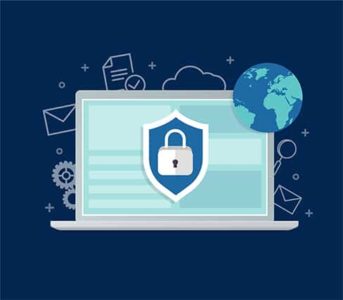 Although the service's apps work for iOS, macOS, Windows and Android, the app does not work on Linux, which can be disadvantageous. Hotspot Shield does not own DNS servers and uses third-party servers, which might cause security hiccups.
Hotspot Shield offers two VPN plans: The basic plan is free and allows users to experience unlimited data and bandwidth and a fast VPN. The "Premium" plan costs $7.99 per month, with a 45-day money-back guarantee. However, the user needs to avail of the premium plan to get the feature that bypasses geo-restrictions.
To use Hotspot Shield, users must download the app, open the app and sign in. Next, hit the "Connect" button and wait for an indication of a successful connection.
5. ExpressVPN for Turkey
ExpressVPN is arguably the most popular VPN platform worldwide, next to NordVPN. ExpressVPN is owned by Kape Technologies, based in the United Kingdom.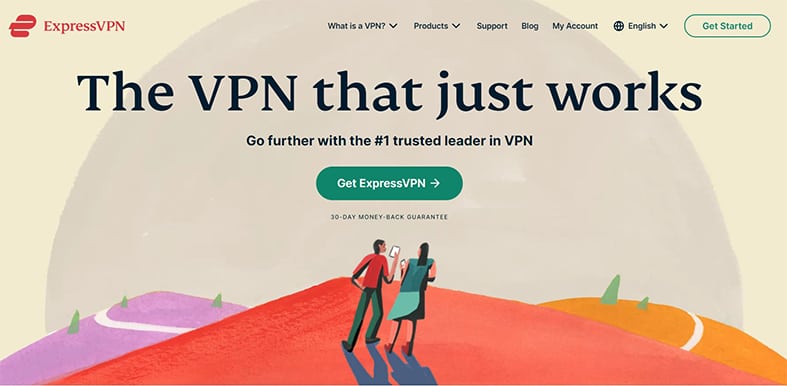 This platform offers a unique experience because there are many different ways the user can establish a connection to the platform's servers, making the process of connecting faster than other platforms. While other platforms still utilize the trial and error style of establishing a connection to the server, ExpressVPN utilizes the parallel connection feature. Parallel connection, as the name suggests, tries to establish a connection to different servers simultaneously and then connects to whichever successfully connects first. This connection method saves a lot of time, considering that those little delays can accumulate over time, and users ultimately wouldn't be able to utilize the VPN fully.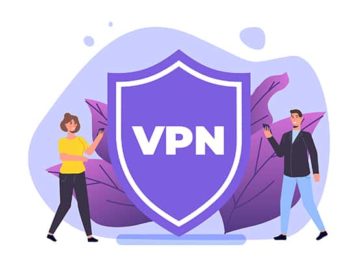 This VPN has been proven reliable in both security and server speed, two of the main factors to consider buying a subscription to a VPN service. Recently, the Android version of ExpressVPN has been given the ioXt certification, meaning that the app has been verified to be secure and safe.
Additionally, Security Gladiators' ExpressVPN review cites a zero-logs policy and 24/7 live chat support as the service's advantages. The platform's wide server network range allows global site access. Impressively fast speeds and great unblocking features enable users to stream Turkish and global shows.
The platform's biggest drawback is the price, which is $8.32 per month for a one-year plan, $9.99 monthly for a six-month plan and $12.95 for a one-month subscription. ExpressVPN offers a 30-day money-back guarantee.
To set up ExpressVPN on a desktop, go to ExpressVPN's homepage and click "Get ExpressVPN." The user will be prompted to select a pricing plan and preferred payment mode and input an email address. The user has to wait for and copy the code, then download/install the software and paste the copied activation code into the ExpressVPN software window. Once activated, users can select preferences from the available menu.
If setting up ExpressVPN on mobile, log into the account via the website and identify the mobile device type that will use the VPN service. Copy the password to launch the VPN service on the smartphone. Once the app is installed, sign in and input the email address and password from the account page. The user will be prompted to set up and configure the VPN.
6. PrivateVPN for Turkey
Private VPN was launched by Privat Kommunikation Sverige AB. Although relatively new in the VPN market, the platform has made a positive mark.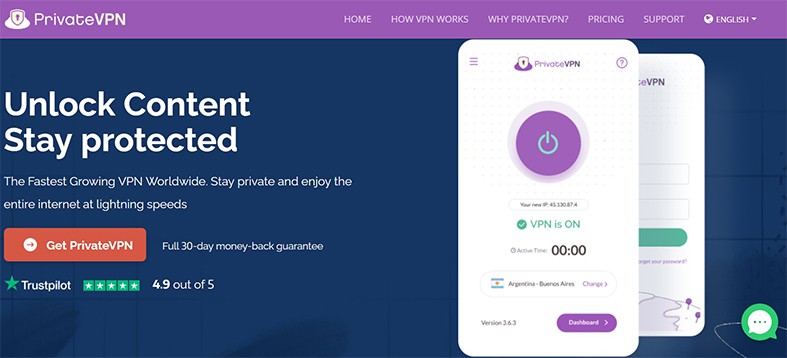 The price of PrivateVPN starts at as low as $2 per month when the user opts to subscribe to a 36-month plan. Otherwise, the three-month plan costs $6 per month, while the one-month plan costs $8.99. PrivateVPN offers a 30-day money-back guarantee.
PrivateVPN follows a zero-log policy, meaning users will leave no trace of information within the PrivateVPN platform that constantly encrypts the information being sent and received through that user's device.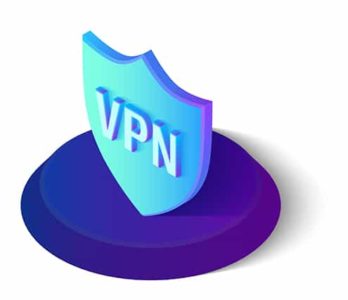 The full PrivateVPN review mentions excellent privacy and security service, with anonymous sign-up, DNS leak protection, a no-logs policy, perfect forward secrecy, a kill switch and web traffic encryption. This VPN has an estimated 200 servers across 63 locations worldwide, including Turkey. Despite the relatively small server network, PrivateVPN's performance in data privacy matches those with bigger server networks. The VPN service can also work around geo-restrictions, allowing users to access streaming content on BBC iPlayer, HBO, Hulu, Netflix and other platforms. PrivateVPN's speed is one of the best.
Aside from PrivateVPN's small server network, some other drawbacks of this VPN are slow server switching, live chat support that is not available 24/7 and the limitation of a kill switch to Windows.
To use PrivateVPN, users can download the app and run the client via PrivateVPN's website. Click on "I Agree" when prompted, then "Install." Click "Yes" when UAC-enabled. When prompted about installing the TAP adapter during installation, select "Always trust," then click on "Install." Click on "Close," then "Search Windows." Search for and click on the PrivateVPN icon. Enter the username and password before clicking on "Login."
7. CyberGhost for Turkey
CyberGhost, owned by Kape Technologies, boasts fast speeds and solid security protocols. The platform has a large server network that is continually expanding.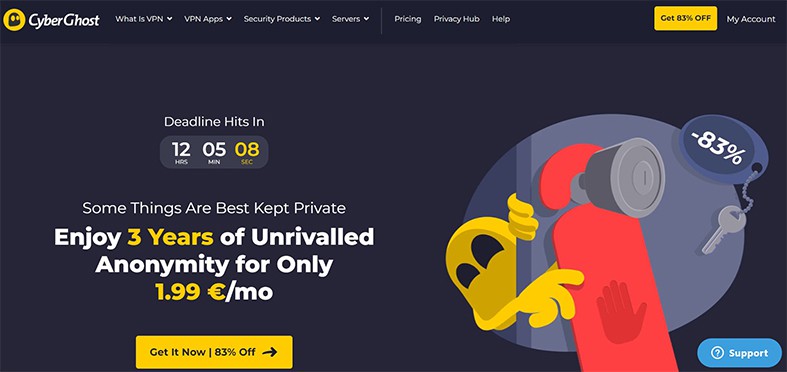 One feature making CyberGhost unique from other platforms is that the VPN supports seven simultaneous connections/devices. Seven is plenty, considering that even the top-performing VPN, NordVPN, only allows for six devices to be connected to the platform's servers at one time.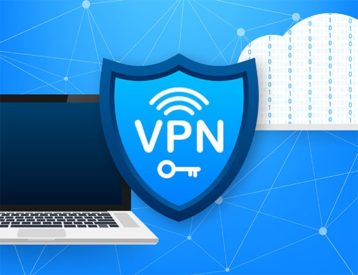 CyberGhost has over 8,000 servers across 91 countries, including Turkey. As Security Gladiators covered in the full CyberGhost review, the VPN's other advantages include fast speeds for downloading files, gaming or streaming, along with reliable security and privacy via the VPN's encryption protocols, kill switch, leak protection and no-logs policy. CyberGhost also publishes a transparency report showing the number of requests for users' personal data, who made the request and how CyberGhost responded to the requests. Yet, another plus factor is the platform's compatibility with several devices and operating systems. The CyberGhost app for Mac, iOS and Android is available in the Turkish language.
However, the major disadvantage of this platform is the lack of obfuscation technology. This means the user is not entirely anonymous and untraceable when the VPN is used in countries like Turkey and China, where VPNs are outlawed and targeted for state censorship.
The price of CyberGhost is $2.23 per month for three years, $3.25 per month for two years, $4.29 per month for one year and $12.99 for one month. This VPN has one of the best-valued VPN prices since most popular VPN services only have a two-year subscription plan for the lowest price. A 45-day money-back guarantee is also available for most plans.
Note:
Prices may differ from the ones shown as new plans and deals are launched on a regular basis. Please be sure to check the most current price on the official website.
How to Use a VPN in Turkey
U
sing a VPN in Turkey is the same as using any other app that protects private data. Since certain VPNs are inaccessible in Turkey or lack local servers, the user must first choose a VPN service that works and doesn't sacrifice too much speed to function.
The steps for using a VPN in Turkey are outlined below.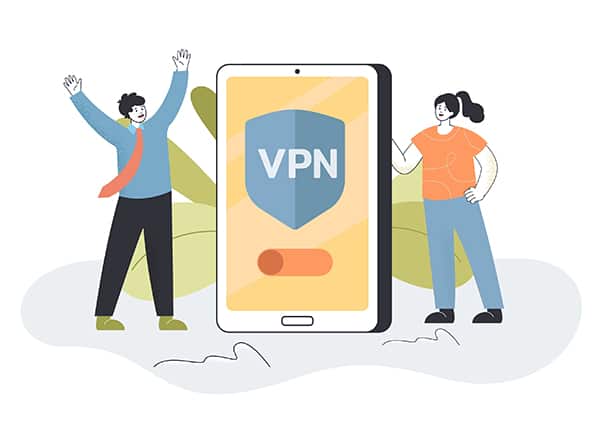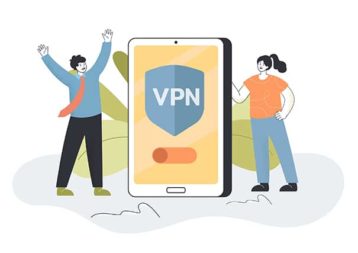 Select a VPN Service: The user must decide on a VPN provider that is allowed in Turkey. VPN reviews, such as those provided above, may help decide on the best VPN for the user's needs.
Select the Payment Option and Pay: There are different payment plans on most VPN platforms since the majority are subscription-based. The user must also provide billing information such as a credit card, debit card, PayPal or cryptocurrency.
Download the Software or App: Once signed up, the user may download the software or app, following the instructions on the VPN's website.
Configure the Settings: Some settings in the software are automatically used, even the features a user might not want to activate. The user must ensure only to enable the tools needed for privacy.
Restart and Open the App or Software: The user will be prompted to sign in with the login information.
Select a Server: When prompted to choose a server to connect to, the user must ensure that the location is secure and near enough to minimize the speed reduction.
Confirm the Connection is Successful: The user will know if a connection is successful through an indicator on the taskbar (for desktop) or the top of the smartphone screen. If it is successful, the user's traffic is encrypted.
Which Transactions are VPNs Used for in Turkey?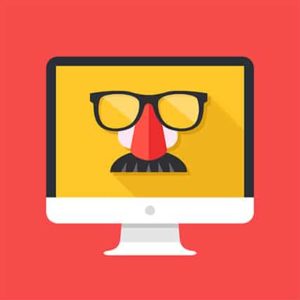 VPNs in Turkey are usually used to unblock websites and maintain online anonymity.
Using a reliable VPN is the easiest way to access restricted apps, online services and websites in Turkey. Between 2014 and 2018, the Turkish government blocked more than 245,000 websites. These websites include Facebook, Twitter, Wikipedia and YouTube, which are blocked intermittently during political instability. Other sites that have been blocked are Instagram, WhatsApp, Blogspot, WordPress, WikiLeaks, Metacafe and Vimeo. Even online tools such as DropBox, Google Docs and Google Translate might be challenging to access.
This is important:
The main purpose of a VPN is to avoid prying eyes from viewing users' internet activities. Although the use of VPNs is restricted in Turkey, people in Turkey cannot do away with VPNs; otherwise, online privacy is endangered. Users have to abide by Turkish laws regarding the use of VPNs.
Which VPNs are Blocked in Turkey?
Some of the VPNs that are blocked in Turkey are listed below.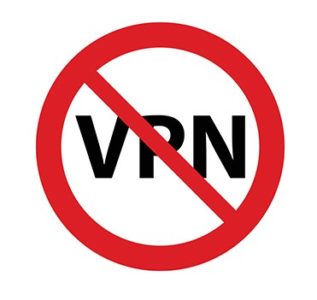 ZenMate: This VPN costs lower than most providers because the target users are beginners. While the platform has a no-logs policy and other security settings, ZenMate's privacy policy is unclear, customer support is inadequate and speed is not satisfactory.
Psiphon: The platform does a good job on censorship circumvention but doesn't have many servers in place, so this service can be a bit slow.
Zero VPN: This VPN service is mobile-focused, promising to provide a good censorship circumvention, such as accessing Netflix in areas where the platform is otherwise banned completely.
VPN Master: This is another mobile and macOS-focused VPN, although most sources do not recommend this platform for being unreliable. This VPN can't guarantee user privacy and has slow speed and poor customer support. Encryption is also an issue.
Are VPNs Legal in Turkey?
Yes, VPNs are legal in Turkey, but the Turkish government has restricted VPN use as a counter-terrorism measure and to protect national security. However, people who access banned websites or VPNs will not be penalized as long as these users comply with the Turkish law on VPN use: Article 301, which subjects anyone who "publicly denigrates the Turkish nation" to two-year imprisonment.
Certain media sites such as Netflix and Twitter have been censored. Other internet activities are allowed, such as torrenting, but the country also has relevant laws.
In short: Are VPNs legal in Turkey? Yes, for certain activities.
Should I Use a Free VPN in Turkey?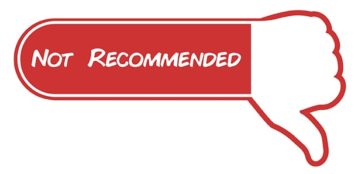 Free VPNs usually have low-tier security protocols. The use of free VPNs in Turkey is not recommended because these free platforms may not be able to hide the user's IP address the way a paid VPN service can. Also, the speed of free plans usually limits the user's bandwidth significantly, making the use of free VPNs not worth the time and effort.
Can You Use PayPal with VPN in Turkey?
No. PayPal recently ceased operations in Turkey, so there's no way for people in Turkey to use this platform to pay for VPN subscriptions.
However, VPNs for PayPal would have been a good practice. PayPal does not protect customers from being traced via IP addresses.
Can You Change Netflix Regions with a VPN in Turkey?
Yes. Changing Netflix regions is one of the most popular VPN uses, but the user must find a suitable VPN in Turkey that can get rid of geotagging on the Netflix website.