N
Netflix is a platform that offers users access to video content for entertainment, educational or research purposes. Netflix is popular for making exclusive movies and TV shows available at HD quality anywhere, anytime, except in some regions such as North Korea, Syria, Crimea and China, due to local restrictions. These exceptions constitute part of the reasons why users located in these areas will need to change their locations to access Netflix by using a virtual private network (VPN). With a VPN, Netflix content can be accessed from outside the user's home region/country. Other users, like tourists or travelers, might also need to change locations, even in Netflix-permitted regions—for instance, if the desired Netflix library is not available in that region.
VPNs help to change a given user's location virtually by replacing the user's original IP address with another IP address from an unrestricted region or the region the user would like to access, making the new IP address seem like the actual location of the user. The process of how to change the region on Netflix is simple: Users only need to download a VPN application and install it on a device, then connect to the VPN server of the preferred country. Once connected, such users will have full access to the Netflix library available in that country. If the content delays playing, the user can try clearing cookies and browser cache data, and then reload the page.
Why Would You Want to Change Netflix Region?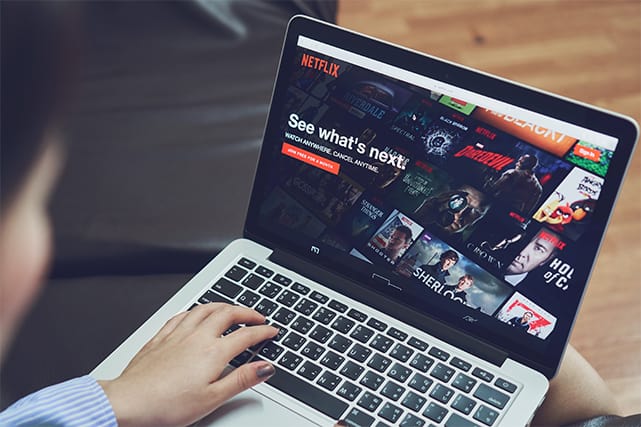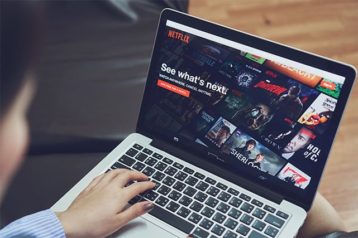 The Netflix library is region-dependent, meaning many TV shows and movies that users cannot find on Netflix in one country may be found in another country. Users who want to access such content despite being in a restricted country will need to change the location communicated to Netflix by the network.
Some examples of movies that are exclusive to a particular region include "Alita: The Battle Angel," which is only available in Canada, "The Avengers," which is exclusive to Greece, and "CODE BLUE: The Movie," which is exclusive to Japan. Also, only U.S. users can watch "The Yeti Adventures," and only those in the U.K. have access to "Prince Philip: An Extraordinary Life."
Why Do You Need a VPN to Change Your Netflix Region?
Changing the region on Netflix is the only way users can access multiple libraries on Netflix, and a VPN is required to achieve that. A VPN server will provide users with a new DNS and IP address according to the preferred country selected by users, thereby making the user appear to be located in that region. VPNs help Netflix users bypass geo-restrictions on accessible shows and the Netflix library as a whole. Using a VPN is also the safest and most reliable way to change Netflix regions, considering that other methods can be easily detected and have weaker security.
What Are the Best VPNs to Change Netflix Region?
The best VPNs to change the Netflix region should not be blocked by the streaming platform. Netflix can block certain IP addresses if the IP address performs unusual traffic.
Some of the best VPNs for Netflix are listed below.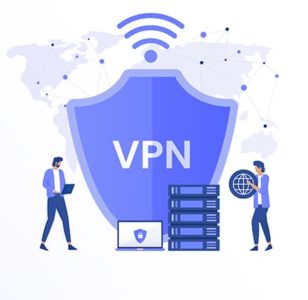 Surfshark
CyberGhost
NordVPN
PrivateVPN
ExpressVPN
These VPN tools are considered the best VPNs for Netflix because the products have a wide network of servers that can be accessed from multiple countries worldwide and work well with the most common Netflix library regions, such as the U.S., the U.K. and Canada. These VPNs cannot be easily detected by Netflix and do not keep logs of users' internet activities or IP addresses, thereby providing additional security of users' data. The protection and security functions offered by these VPNs are superior to that of competitors.
1. Surfshark
Surfshark is a VPN tool that ensures users' protection by encrypting and routing internet traffic to a remote server.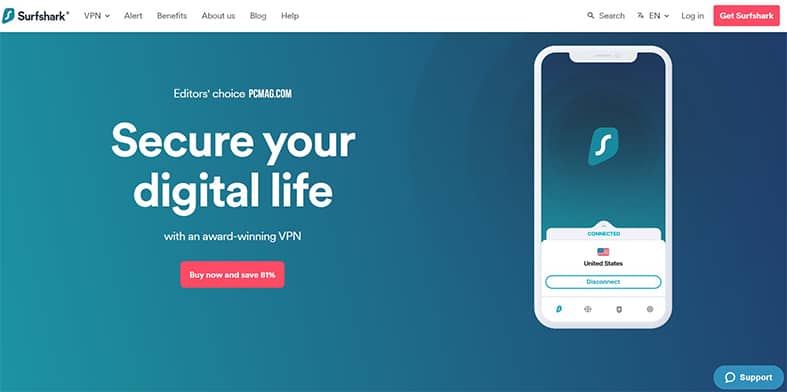 Some of the advantages of using Surfshark include access to over 3,200 servers in 65 countries, strong AES 256 GCM encryption, and private DNS and leak protection. Surfshark also unlocks 30 Netflix libraries, blocks ads to prevent malware or phishing attempts, and is compatible with Windows, macOS, Linux, iOS, Android, Firefox, Chrome and Fire TV. Users also benefit from unlimited simultaneous connections, multihop connections, split tunneling and 24/7 customer support.
However, Surfshark has a few drawbacks, such as high subscription costs and no free version available. Also, Surfshark's peer-to-peer (P2P) servers are restricted, and there's no split tunneling feature on iOS devices.
Surfshark offers a monthly plan at $12.95, a six-month plan at $38.94 or $6.49 per month, and a 12-month plan at $59.76 or $4.98 per month. Extra charges may apply due to taxes, depending on the subscriber's location. A 30-day money-back guarantee is available for all plans.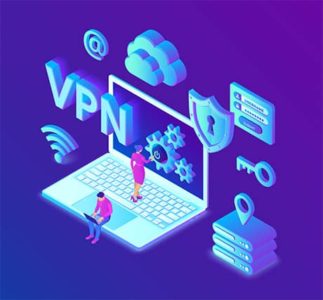 To use Surfshark, subscribe to a plan and then download and install the application on a computer or mobile device. Open the app and create an account (for new users) or log in (for existing users). Click "connect" to start using Surfshark. Users can connect to the "fastest server" or use the "search" function to find and connect to the nearest country's VPN server.
When users connect to Surfshark, the application creates a secure connection to any of Surfshark's VPN servers through tunneling and encryption. Data sent and received by users while browsing or streaming will be encrypted to make the information unreadable by third parties. The encrypted data is then forwarded to a VPN server, which decodes and sends the data to the destination. The user's location is then replaced with the server's IP address. However, when browsing on a website, for instance, the data sent back to the user from the website won't be decrypted by default. The server forwards the data to the user's device, which the app then decrypts. Anyone who intercepts such data can detect that the connection is coming from a VPN service, but no one can know what the user is using the VPN for.
Other benefits provided by Surfshark include the use of RAM-only servers, blocking ads and malware, allowing websites or apps selected by users to bypass VPN, and preventing websites or hackers from tracking users. There are no known security risks to using Surfshark. Check out our Surfshark review for the full story on this VPN.
---
2. CyberGhost
CyberGhost is a VPN service that ensures users stay anonymous during online activities by using encryption technologies and VPN protocols.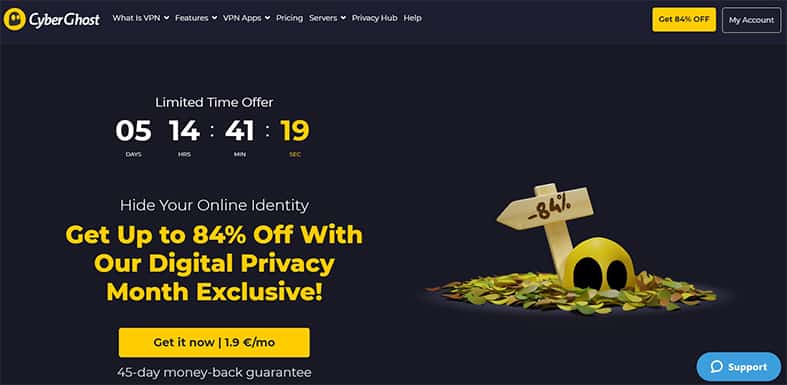 Users of CyberGhost benefit from unlimited data or bandwidth and access to over 7,100 servers in 91 countries to stream, torrent or game at lightning speeds and in full HD. CyberGhost uses reliable protocols and military-grade AES 256-bit encryption to protect users' online activities when using public WiFi or any unsecured network. This VPN protects against DNS leaks, keeps no logs on users' activities and provides 24/7 client support. CyberGhost can be used on up to seven devices simultaneously and is supported on macOS, Windows, iOS, Android, Apple TV, Smart TV and Fire TV. For more on this VPN, refer to our full CyberGhost review.
Despite these benefits, CyberGhost is expensive compared to other VPNs, doesn't support P2P on mobile apps and doesn't work on routers. This VPN also doesn't accept Bitcoin payments. CyberGhost's privacy policies are unclear, and the company has no external audit.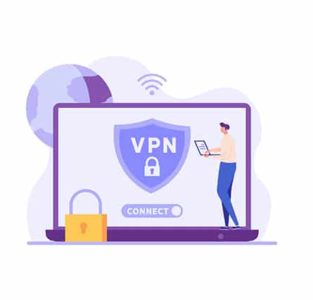 CyberGhost offers a monthly plan at $12.99 with a 14-day money-back guarantee. The six-month plan goes for $6.39 per month with a 45-day money-back guarantee, and the two-year plan costs $2.25 per month with a 45-day money-back guarantee, plus two months free.
To use CyberGhost, download and install the app on a supported device. Next, sign in (for existing users) or sign up to create a new account. Click on the "Power" button, and the app will connect to the best server suitable for the user's location.
When connected to CyberGhost, the app establishes a secure point-to-point connection between the user's device and the internet. The data packets sent and received are routed through an encrypted tunnel to make the data unreadable and hide the user's IP address.
Note:
Other benefits of using CyberGhost include protection against malware, spying and network attacks. This VPN also blocks ads and supports Chrome and Firefox extensions.
CyberGhost faced privacy issues in the past when an upgrade included a root certificate that reportedly could be used to monitor users' activities. The company has since cleared up this issue, and there are no recent risks attached to using this VPN.
---
3. NordVPN
NordVPN is a VPN tool that hides users' IP addresses by routing the internet traffic through remote servers. NordVPN also encrypts data sent and received by users to ensure privacy protection.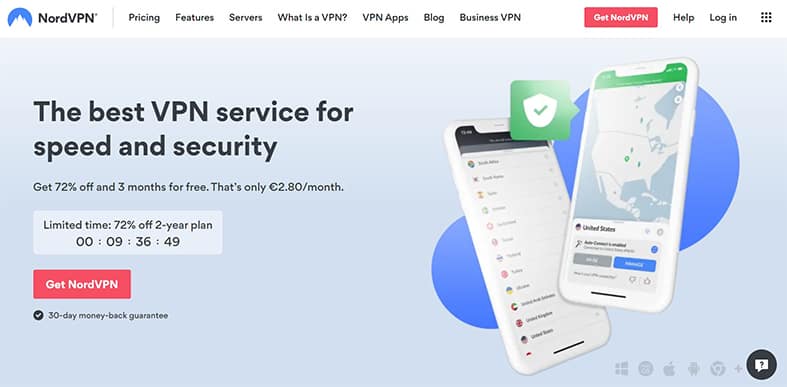 The merits of using NordVPN include over 5,200 servers in 60 countries to choose from, uninterrupted streaming on Netflix and the ability to connect up to six devices. Also, user data is protected using the kill switch, split tunneling and double protection functions. NordVPN unblocks streaming services using SmartPlay technology, provides 24/7 client support and secures users' accounts through multi-factor authentication.
NordVPN, however, has some demerits. The service is more expensive than other VPNs. Also, auto-updates for Apple devices sometimes fail, and users have to update manually. Torrenting is only supported on a few servers.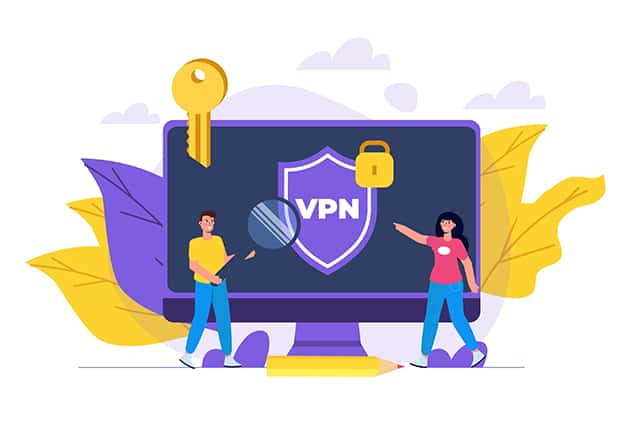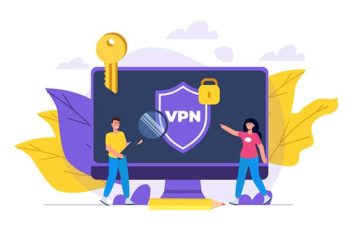 NordVPN offers a monthly plan at $11.95, a one-year plan at $59 or $4.92 per month, and a two-year plan at $89 or $3.30 per month with three months free. The one-year and two-year plans feature 58% and 72% discounts, respectively, with the offer available for a limited time. Subscribers can also benefit from a money-back guarantee within the first 30 days.
To use NordVPN, users should download and install the app, which is compatible with Windows, macOS, Linux, iOS and Android devices. After that, new users should create an account, and existing users should sign in. Click "Quick connect," and the app will select the best server available.
When a user connects to NordVPN, the app connects the user to a secure VPN server, which then encrypts all incoming and outgoing data through tunneling. To ensure all data packets are protected during transit, each packet is encapsulated into another data packet. When the data gets to the server, the data is decrypted to remove the outer packet. For more on this, refer to our complete NordVPN review for Netflix users.
Other benefits provided by NordVPN include the ability to block ads and malware, the availability of browser extensions for Chrome and Firefox, and Onion Over VPN for an extra layer of security.
NordVPN suffered a security breach in March 2018 when some servers were hacked. No major data leak was recorded, and the company's privacy policy has since been audited twice.
---
4. PrivateVPN
PrivateVPN is a relatively new VPN service that is reliable in unblocking Netflix and uses military-grade 2048-bit encryption to protect users.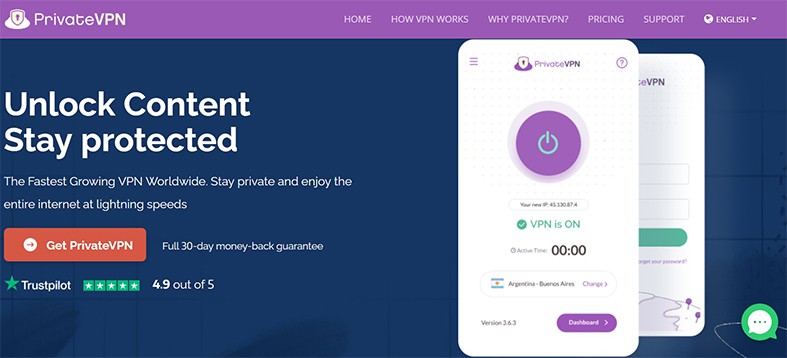 PrivateVPN's benefits include over 200 servers in 63 countries to choose from, uninterrupted streaming at fast speeds, unlimited bandwidth, no logging of data, the ability to connect up to 10 devices, and compatibility with macOS, Windows, Linux, iOS, Android and routers. This VPN tool has a free trial and live chat and email support. Refer to our full PrivateVPN review for more about the features of this VPN.
However, there are a few downsides to using PrivateVPN, such as the limited number of servers, the live chat is not 24/7 and the kill switch function is available on Windows only. PrivateVPN also doesn't offer a WireGuard function and doesn't support browser extensions.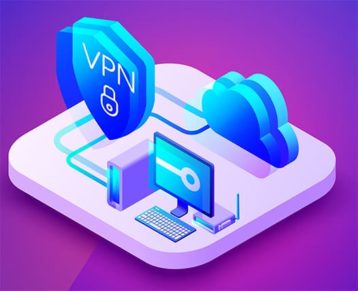 PrivateVPN costs $8.99 per month. There's also a three-month plan at $17.99 or billed at $6 per month and a two-year plan at $2.50 per month or billed at $59.99 every 12 months after two years. All plans come with a 30-day money-back guarantee. PrivateVPN also offers a free trial for seven days.
Users can stream Netflix with PrivateVPN by first downloading and installing the app on any of the supported operating systems. Users then create an account or log in, select any country to watch from, and click "Connect."
PrivateVPN safeguards privacy by routing users to a VPN server using an encrypted connection or tunnel. All data transmitted between users and servers is encrypted, meaning no one can read the transmitted data. Transmissions between VPN servers and users' destinations are also protected. PrivateVPN hides users' IP addresses and provides a new location to bypass geo-restrictions.
PrivateVPN offers more benefits, such as an open port for torrenting, unlimited switching of servers, support for Bitcoin payments and free remote help during installation. There are no known risks attached to using this VPN service.
---
5. ExpressVPN
ExpressVPN is a security and privacy software program that hides users' real IP addresses and encrypts web traffic.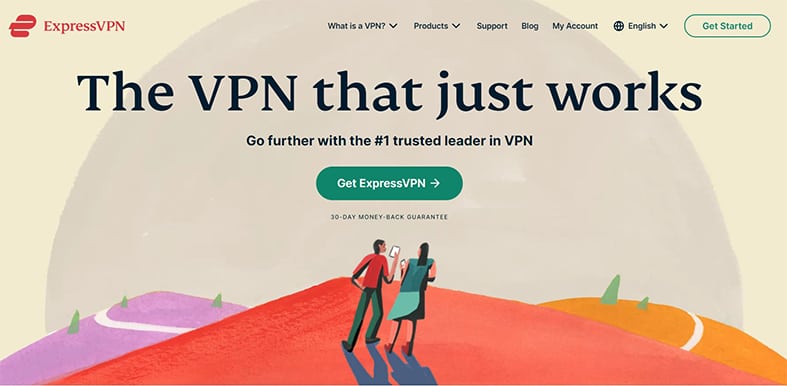 The pros of using ExpressVPN include unlimited data and fast streaming speeds, secure and high-quality connections, the choice of 160 server locations in 94 different countries, and compatibility on any device. ExpressVPN also has a user-friendly interface, allows up to five device connections simultaneously, and is supported on macOS, Windows, Linux, Android, iOS, router, Apple TV and other devices. Read more about the app's features in our separate ExpressVPN review.
Despite those merits, ExpressVPN is a bit pricey compared to other VPNs and doesn't offer a free version. Phone support is not available to customers, only 24/7 live chat or email support. Users also can't customize app settings.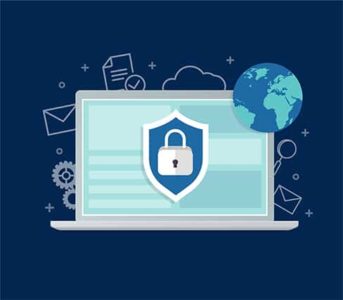 ExpressVPN offers a monthly plan at $12.95, a six-month plan at $59.95 or $9.99 per month, and a 12-month plan at $99.95 or $8.32 per month. All plans are eligible for a full money-back guarantee for the first 30 days.
To use ExpressVPN, subscribe to a plan and download and install the application on a computer or mobile device. Next, set up the device. There are different ways to do this, depending on the type of operating system. Users should visit ExpressVPN's website to see how to set up the given device. After setup, users can connect to any of the 160 server locations to stream Netflix from anywhere worldwide.
When users connect to ExpressVPN, the software creates a secure connection with one of the VPN servers. The connection is protected using encryption and tunneling. Tunneling works by hiding a data packet inside another data packet to prevent third parties from reading the data. After connecting, the websites or streaming services visited, such as Netflix, won't be able to read the actual IP address of the user, but instead, the IP address of the VPN server that is switched regularly to avoid detection. Traffic still goes through the user's internet service provider (ISP), but the ISP won't be able to read the user's traffic or see the final location because the data is encrypted using AES-256.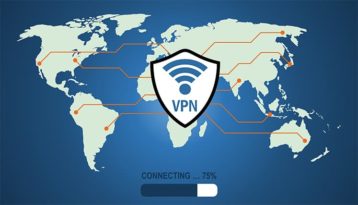 Other benefits provided by ExpressVPN include the use of private DNS on every server to further ensure safety connections, support for Bitcoin payments, and unblocking websites or streaming platforms. More than 20 Netflix libraries can be unlocked using ExpressVPN.
One security risk of using ExpressVPN is the lack of a multihop connection, which routes users' traffic through two servers so that privacy is maintained even if one server is compromised.
Can I Use a Free VPN to Change Region on Netflix?
Yes, free VPNs can be used to change the region on Netflix. However, free VPNs are not advisable to use due to the risks attached. There are several free VPN tools for changing regions on Netflix, such as Windscribe, OperaVPN, Surfshark, ExpressVPN, Zenmate, and NordVPN. However, most free VPNs are not reliable in providing proper access to Netflix because the server networks are limited.
This is important:
Another reason free VPNs are not strongly advised is that the protocols and security systems of such tools are usually very poor, meaning users' private information can be easily intercepted or hacked. Asides from these, users' data could also be sold to third parties when using free VPNs instead of premium plans since free VPNs often rely on an advertising-based business model to generate revenue. Also, free VPNs are usually easier to detect and block by Netflix.
---
How to Use a VPN to Change Location on Netflix
The steps to use a VPN to change locations on Netflix are given below.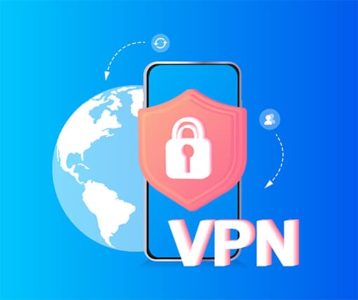 Sign up or sign in on Netflix: Download the Netflix application and create an account using an email address and password. Users who already have an account should sign in instead.
Subscribe to Netflix: Choose a preferred subscription plan and submit payment.
Download and subscribe to a VPN: Find a reliable VPN that cannot be easily detected by Netflix, provides good security and can access servers of many locations. Subscribe and install the VPN application on supported devices.
Connect VPN: Choose a preferred country from the list of VPN servers available and connect.
Stream Netflix: Open the Netflix app or website and start streaming available video content in that location.
Which Countries Have Netflix Available?
More than 190 countries have Netflix available. The list is given below.
| | | | | | |
| --- | --- | --- | --- | --- | --- |
| Afghanistan | Belarus | Cameroon | Denmark | Gabon | Hungary |
| Albania | Belgium | Canada | Djibouti | Gambia | Iran |
| Algeria | Belize | Cape Verde | Dominican Republic | Georgia | Iraq |
| American | Benin | Cayman Islands | East Timor | Germany | Ireland |
| Andorra | Bermuda | Chad | Ecuador | Ghana | Isle Of Man |
| Angola | Bhutan | Chile | Egypt | Gibraltar | Israel |
| Anguilla | Bolivia | Iceland | El Salvador | Greece | Italy |
| Antigua | Bonaire | Christmas Island | Equatorial | Greenland | Ivory Coast |
| Argentina | Bosnia | Cocos Islands | Guinea | Grenada | Jamaica |
| Armenia | Botswana | Colombia | Eritrea | Guadeloupe | Japan |
| Aruba | Brazil | Comoros | Estonia | Guam | Jersey |
| Australia | British Guyana | Cook Islands | Ethiopia | Guatemala | Jordan |
| Antarctica | Ocean Territory | Costa Rica | Falkland Islands | Guernsey | Kazakhstan |
| Austria | Brunei | Croatia | Faroe Islands | Guinea | Kenya |
| Azerbaijan | Darussalam | Cuba | Fijian Islands | Guinea-Bissau | Kiribati |
| Bahamas | Bulgaria | Curaçao | Finland | Haiti | Kuwait |
| Bahrain | Indonesia | Cyprus | France | India | Kyrgyzstan |
| Bangladesh | Burkina Faso | Czech Republic | French Guiana | Honduras | Latvia |
| Barbados | Burundi | Congo | French Polynesia | Hong Kong | Lebanon |
| Montserrat | Cambodia | Martinique | Malaysia | Luxembourg | Lesotho |
| Morocco | Micronesia | Mauritania | Maldives | Macao | Liberia |
| Mozambique | Moldova | Mauritius | Mali | Macedonia | Libya |
| Myanmar | Monaco | Mayotte | Malta | Madagascar | Liechtenstein |
| Namibia | Mongolia | Mexico | Marshall Islands | Malawi | Lithuania |
| Nauru | Montenegro | Réunion | San Marino | Somalia | Sweden |
| Nepal | Palestine | Romania | Saudi Arabia | South Africa | Switzerland |
| Netherlands | Panama | Russian | Senegal | South Georgia | Syria |
| New Caledonia | Papua | Federation | Seychelles | South Korea | Taiwan |
| New Zealand | Paraguay | Rwanda | Sierra Leone | South Sudan | Tajikistan |
| Nicaragua | Peru | Saint Barthélemy | Singapore | Spain | Tanzania |
| Niger | Philippines | Saint Kitts | Sint Maarten | Sri Lanka | Thailand |
| Nigeria | Pitcairn Islands | Saint Lucia | Slovakia | Sudan | Togo |
| Niue | Poland | Saint Martin | Solomon Islands | Suriname | Slovenia |
| Norfolk Island | Portugal | Saint Pierre | Tokelau Islands | Swaziland | Tonga |
| Qatar | Puerto Rico | Samoa | UAE | Vanuatu | Trinidad |
| Sweden | Tunisia | Palau | United Kingdom | Vatican CIty | Western Sahara |
| Switzerland | Turkey | Syria | United States | Venezuela | Yemen |
| Norway | Turkmenistan | Taiwan | Uruguay | Vietnam | Zambia |
| Oman | Turks Islands | Tajikistan | Uzbekistan | Wallis | Zimbabwe |
| | Tuvalu | Ukraine | | | |
How to Change Netflix Region on iPhone
VPNs help iPhone users to appear in another location while streaming on Netflix. VPNs do this by changing iPhone users' IP addresses to that of another location so that any Netflix library can be accessed.
iPhone users must select from the best VPNs for iPhone to change regions without detection from Netflix. The steps to change Netflix regions on iPhone using a VPN are detailed below.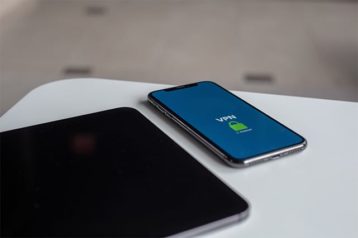 Subscribe to a VPN: Download the free or paid VPN app by going to the Apple App Store and typing the name of the VPN in the search box. Click the "Get" icon to install, then choose a subscription package and make a payment.
Download Netflix: Download and install the Netflix app on the iPhone by entering "Netflix" into the search box and selecting "Get" to download.
Connect the VPN: Open the VPN app and select the preferred country from the list of VPN servers available. The selected country depends on the Netflix library the users want to access.
Sign in to Netflix: Existing users should open the Netflix app and log in, while new users should create an account and pay for the selected Netflix subscription plan.
Stream on Netflix: Open the Netflix app on the iPhone device and start streaming from the unblocked Netflix library.
How to Change Netflix Region on an Android phone
VPNs can also be used on Android devices to unblock Netflix libraries in a particular region.
After successfully connecting to any of the best VPNs for Android, the tool changes users' regions by giving users a new IP address from one of the VPN servers. Users will then have full access to the desired Netflix library. The steps to do this are given below.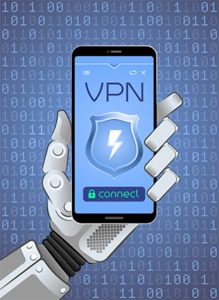 Download Netflix: Download Netflix from the Google Play Store by typing "Netflix" in the search tab and clicking the download button (if not already on the device).
Sign in to Netflix: New users should sign up for Netflix and subscribe to any plan, while existing users should sign into their Netflix account.
Install a VPN: Download the preferred VPN app on the Android device, subscribe to a plan, and sign up or sign in.
Connect the VPN: Select the region according to Netflix library preference and establish VPN a connection to that region by clicking "Connect."
Stream on Netflix: Open Netflix on the Android device and enjoy content from the unblocked Netflix library.
How to Change Netflix Region on PlayStation
The process to change Netflix regions on PlayStation is outlined below.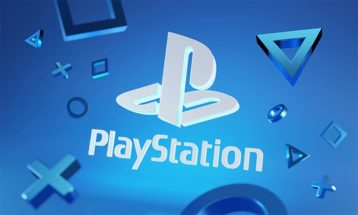 Download a VPN: Download a preferred VPN service and subscribe.
Uninstall Netflix: Uninstall the Netflix application if there is one on the PlayStation already.
Connect to a VPN: Set up the router by using the VPN address of the region whose library the user wants to access.
Re-install Netflix: After successfully connecting to the IP address of another country, re-install Netflix by going to the PlayStation store and then navigating to Apps, Movies, and TVs to select Netflix and download.
Sign in to Netflix: The user will then sign in to their Netflix account or create a new account (for new users).
Stream Netflix: The Netflix library that will appear will be for the selected region.
How to Change Netflix Region on Xbox
The steps to change Netflix regions on Xbox are given below.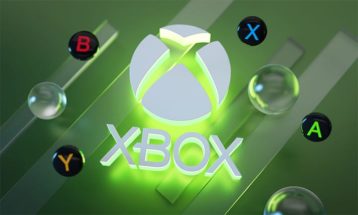 Install a VPN on a router: In the case where a user doesn't already have a router, a pre-configured VPN router can be bought. Users who do not have a pre-configured router should download and install a good VPN on a router so that all network traffic passes through the router.
Select a country: Select and establish a connection with the preferred region based on the Netflix library desired to be accessed.
Connect Xbox to PC or Mac: Using the Ethernet port on the Xbox, connect the PC or Mac to the Xbox so that the VPN IP address provided for the PC or Mac is passed through to the Xbox as well.
Stream on Netflix: Once the connection is established, the Netflix library of the chosen country can be accessed on the Xbox.
Will Netflix Ban Me for Using VPN?
No, Netflix will not ban users for using VPN, though this might change in the future as the practice goes against Netflix's service agreement and policies. While Netflix does not ban accounts for using VPNs, the platform can temporarily block accounts detected using VPNs to change the region. Or, Netflix could prevent access to the library by notifying the user of an error that will require the user to log in without using any VPN or region-changing service.
How to Change Netflix Region without VPN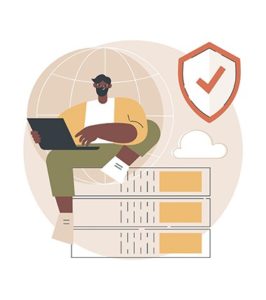 It is possible to change Netflix regions without a VPN by making use of a DNS proxy. To use this service instead of a VPN, a DNS server address for the region to be used must first be received from a network provider. Then, the user will go to the device's network settings to customize the options. To customize, the user will have to change the address to the generated address of the new region and then restart the device or network connection. After that, the user will be able to access the Netflix library of the selected country without the need for a VPN.