DirecTV is a satellite TV provider based in the United States. DirecTV also offers DirecTV Stream, which provides subscribers with on-demand and live TV streaming. Some of the features offered by DirecTV Stream include limitless cloud DVR memory, over 7,000 video streaming apps such as Netflix, several regional sports channels and four payment plans to choose from.
Subscribers can access DirecTV online streaming via the DirecTV Stream device or app available on supported devices such as Apple TV, Roku, Chromecast, FireTV, Android, iOS and Samsung TV. Once a DirecTV Stream device or a supported device has been set up, an active internet connection and a subscription to one of DirecTV's plans are required to start watching online.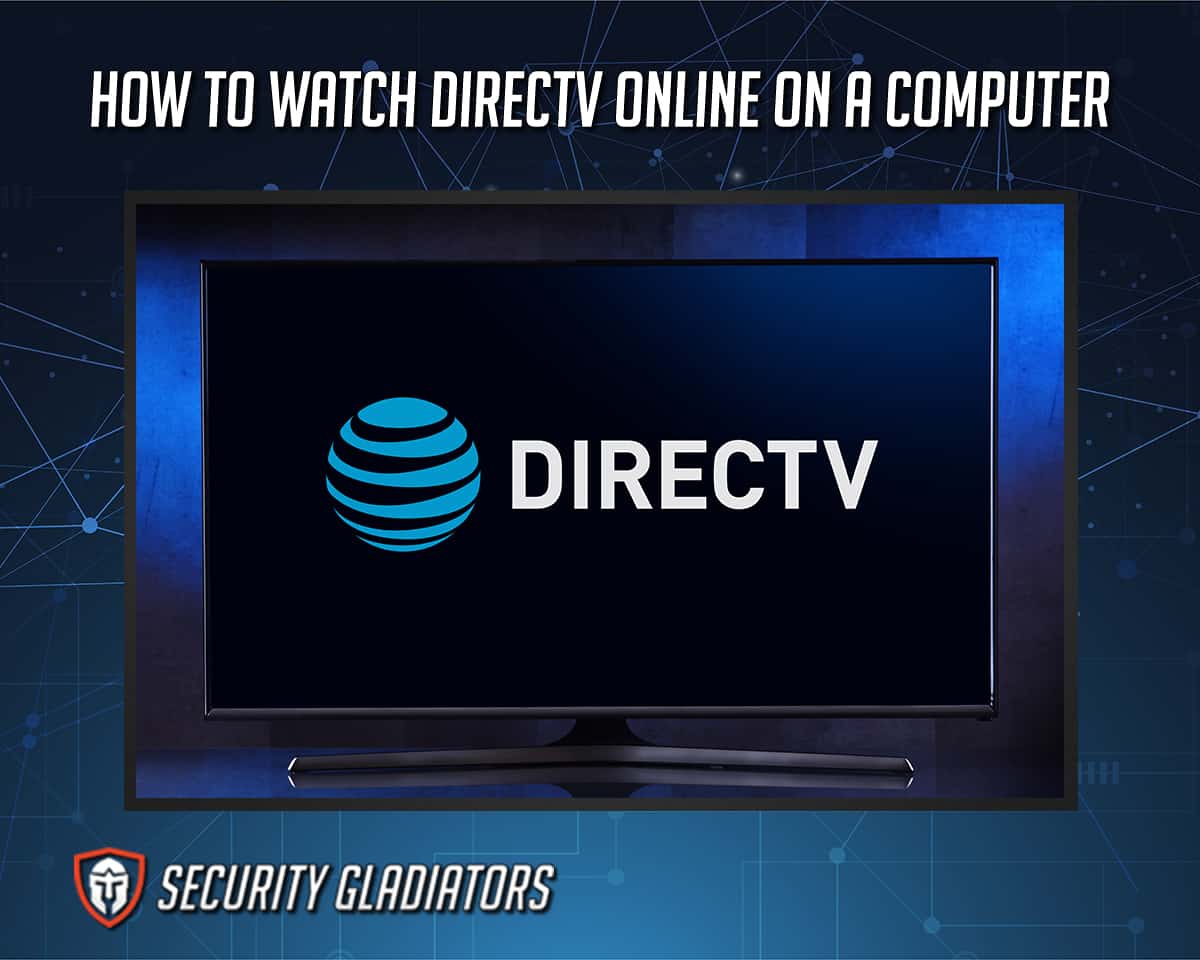 The step-by-step process for watching DirecTV online on a computer is listed below.
Get the DirecTV player for your PC
Visit the DirecTV player website
Click the "Watch Online" box
Click "Watch"
Click "Watch on Computer" or "Watch Live"
1. Get the DirecTV Player for Your PC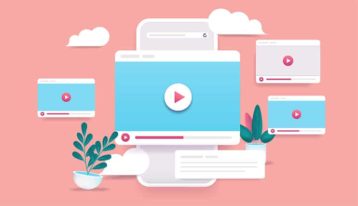 This first step involves installing the DirecTV Player on a PC. All first-time users will be prompted to download the DirecTV Player and then follow the installation instructions. However, for installation to be completed, users must have an updated version of the Flash player installed. After installation has been completed, refresh the browser. Users should also note that installing DirecTV on a Windows PC requires the Windows 10 operating system with the latest Chrome or Edge browsers. Likewise, installation on a Mac computer requires macOS 10.14 with the latest versions of Safari or Chrome.
2. Visit the DirecTV Player Website
After installing the DirecTV Player, the next step is to visit the DirecTV Player website and select the desired videos. Users can either select TV shows or movies to watch on-demand videos or watch live TV by clicking on "Guide." However, if none of those options are displayed, users should simply click on "Watch DirecTV" to display the entertainment menu.
3. Click the "Watch Online" Box
Next, users should click on the "Watch Online" box to load the videos on the PC for streaming. Users can then browse through the collection to find content to watch. If the desired content is not displayed, users can easily input titles into the "Search" box at the top of the menu.
4. Click "Watch"
After locating the desired content, move the cursor to the image icon of the content, and then select "Watch."
5. Click "Watch on Computer" or "Watch Live"
Finally, click "Watch on Computer" or "Watch Live." Users may be prompted to sign into the DirecTV account. Proceed to do so if prompted, and then start streaming. However, users who don't have an active subscription will automatically be redirected to choose or re-activate a subscription package.
What to Know about Watching DirecTV Online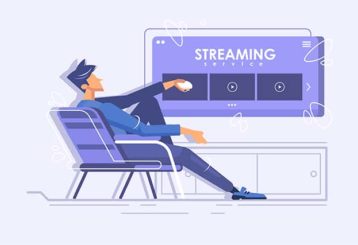 DirecTV Stream is always available to active subscribers with great internet connections, but the platform is only available in the U.S. Watching DirecTV online requires a Windows 10 or Mac 10.14 operating system with the latest versions of Chrome, Edge or Safari. Other requirements are an active subscription and a WiFi connection of at least 8Mbps per stream or 2.5Mbps to 7.5Mbps of mobile data.
DirecTV Stream offers four streaming packages. The "Entertainment" package costs $69.99 per month with over 65 channels, while the "Choice" package goes for $89.99 per month for over 90 channels. The "Ultimate" package costs $104.99 per month for over 130 channels, and the "Premier" package costs $149.99 per month with over 140 channels. All package prices include taxes.
To subscribe to DirecTV Stream, visit the DirecTV website and locate the streaming packages. Select a package by clicking "Start free trial." Users have the option to add special offers, including premium networks or sports. After deciding, proceed to click on "Start your free trial." Users will be redirected to another page to create a new user ID or use an existing one. After doing that, click "Continue to payment" and enter credit card details. Finally, tap "Complete order."
Note:
Subscribers can cancel anytime within the free trial period or 14 days of activation. Beyond those periods, canceling a subscription will attract full monthly charges without a refund.
Many people don't know how to cancel DirecTV, but the steps are simple: To cancel an active subscription, sign in and select "Manage my TV subscription." Select "Cancel my subscription" and follow the instructions. Note that users subjected to a term commitment will be charged an early termination fee if canceling after 14 days of activation.
What are the Possible Problems with DirecTV Online Viewing?
The possible problems users may face while viewing DirecTV online are given below.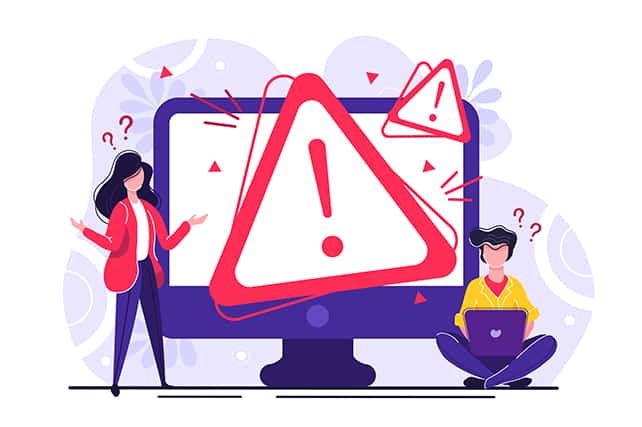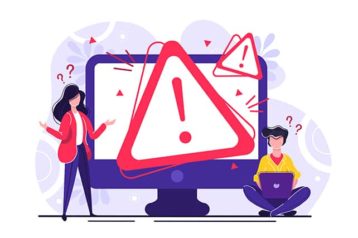 Service Error: This can be resolved by rebooting the device or updating the device's operating system.
DirecTV App Malfunctions during Streaming: This can be solved by restarting the app or deleting and reinstalling the app.
No Picture: This can be resolved by restarting the DirecTV Stream device or changing the input. Also, check to ensure the TV isn't on screensaver or standby mode.
Video out of Sync with Audio: To solve this, check if the input cable is tightly connected to the DirecTV Stream device and the TV's HDMI port. If the connection is good, change the HDMI cable to another port.
Audio Issues: First, check to make sure the TV isn't muted and the volume level isn't low. Also, check the audio settings. If the problem persists, check if the audio cable is tightly connected to the DirecTV Stream device, the TV and audio/video receivers or change to a different input.
Slow On-Demand Downloads: This can be solved by restarting the WiFi router.
Can You Watch DirecTV Stream Away from Home?
Yes, users can watch DirecTV Stream away from home as long as the users are within the U.S. However, only three devices can be used away from home to stream DirecTV simultaneously. This is because DirecTV Stream mostly operates on the "Home network." The home network is created when a user uses the DirecTV Stream app for the first time on a device connected to a home WiFi network. DirecTV's home location policy imposes limitations on what and how many devices can be used to stream DirecTV away from home.
DirecTV Stream is geo-restricted and available to people in the U.S. only. A lot of people wonder how to watch DirecTV outside the U.S.. The process is simple. People outside the U.S. who would like to watch DirecTV online will need to use virtual private networks (VPNs) to virtually change their IP addresses to appear to be in the U.S., even though the users are originating from another country. Some of the best VPNs to use include NordVPN, ExpressVPN, CyberGhost, Surfshark and IPVanish.
Can I Watch DirecTV on my Laptop without an Account?
No, subscribers cannot watch DirecTV on a laptop without an account. All subscribers must sign in to an account and be connected to a WiFi network to watch DirecTV on laptops or any other supported devices.