H
otstar is an Indian version of a subscription-based and over-the-top internet video streaming service founded by Novi Digital Entertainment. Hotstar started by featuring only content from Star India's local network, which ranged from films, sports and live programs. Hotstar also featured shows and other content from HBO and Showtime. However, Hotstar is now operated by Disney Media and Entertainment Distribution and is now called Disney+ Hotstar.
In 2019, Disney acquired 21st Century Fox (Star Indian's parent company). This acquisition led to merging Disney+ and Hotstar to become Disney+ Hotstar. Besides India, Disney+ Hotstar operates in Indonesia, Thailand and Malaysia, with plans in place for the Philippines. As of November 2021, Disney discontinued Hotstar's U.S. version ‌to switch content to Hulu and ESPN+. Despite this discontinuation of the service in the U.S., there are still ways to access Disney+ Hotstar in the country.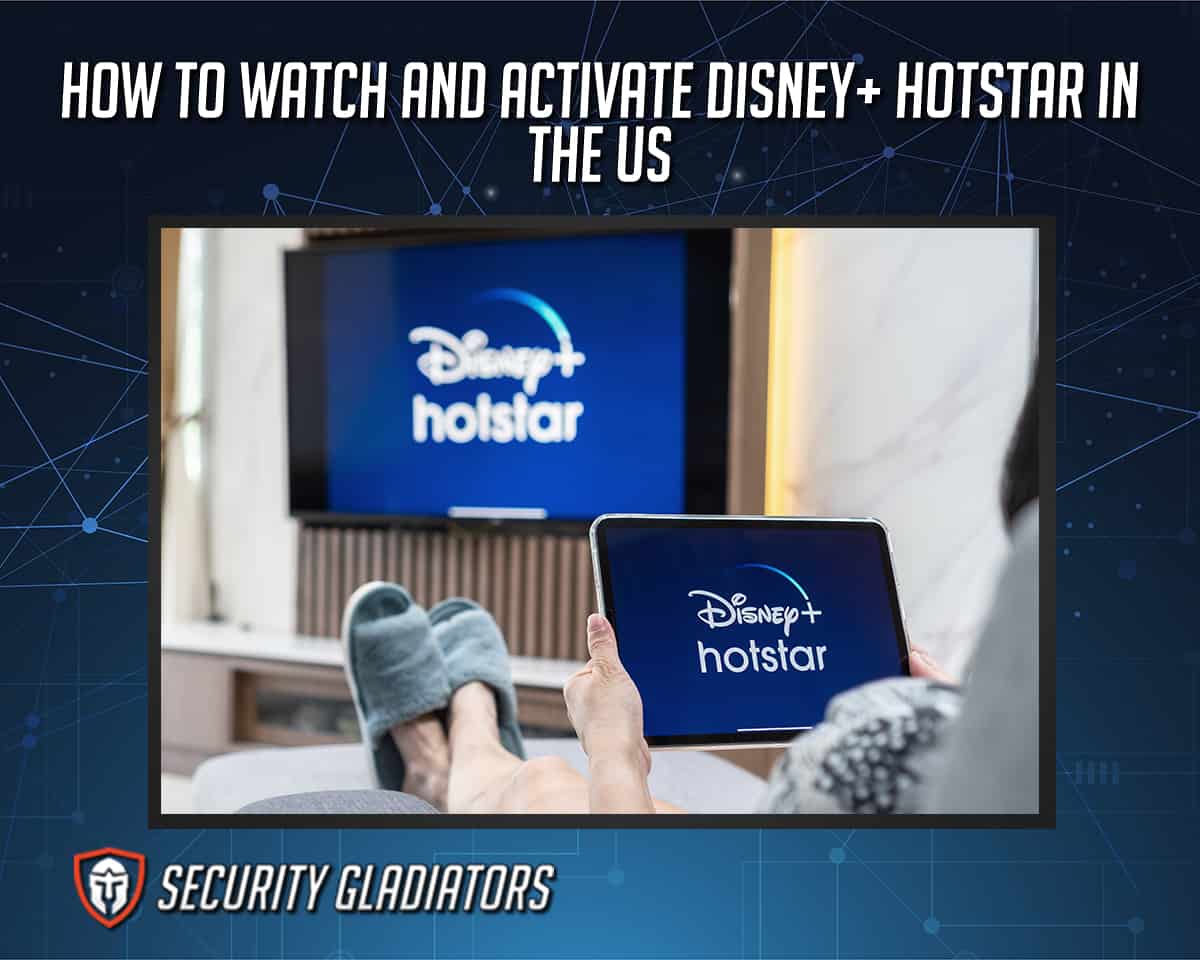 Why is Disney+ Hotstar not available in the USA?
In August 2021, Disney announced plans to discontinue the U.S. version of Hotstar. Back in September 2017, Hotstar became the international digital rights holder to air the Indian Premier league via Star Sports media rights. And this was in line with Hotstar's intention to launch in Canada and the U.S. However, in January 2019, Star discontinued all international linear pay television in the U.S.
After the acquisition of Hotstar by Disney, Disney+ Hotstar sought the replacement of Star Sports with the already existing Hulu and ESPN+. In preparation for the shutdown of Hotstar U.S. in November 2021, Disney/Hulu/ESPN+ pre-launched in September 2021.
What are the Steps to Watch Disney+ Hotstar in the US?
Although Disney+ Hotstar is no longer available in the U.S., there is still a way around this restriction. Below are the steps to watch Disney+ Hotstar in the U.S.: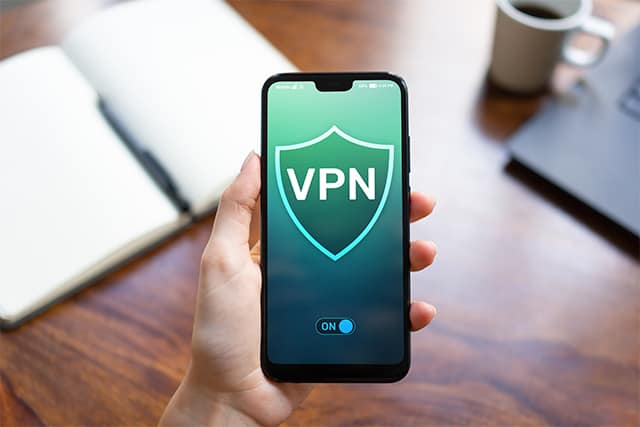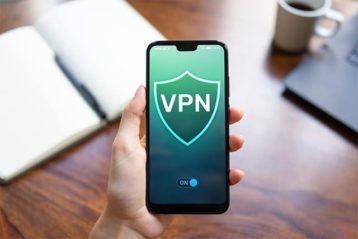 Download and install the best VPN app on a mobile device or computer.
Register an account and set up the VPN with a subscription.
After the subscription is activated, sign in and connect to an Indian server.
Now, download Disney+ Hotstar, create an account and subscribe to a plan.
Stream and enjoy the content from India.
What a VPN primarily does is unlock the location restriction placed on Disney+ Hotstar. A VPN hides the real location of a user and allows a user to select a preferred location. Here, the preferred location is India, since the Hotstar content is still available to subscribers in India. This tricks the Hotstar app into believing the user is ‌in India once an Indian server is connected via VPN. Therefore, the access request to the Hotstar app comes from an Indian IP address. Look out for a Mumbai or Chennai server on the VPN to connect to, as these are the most popular.
How to Download Disney+ Hotstar in the USA
The steps to download this streaming app slightly vary depending on the operating system of the user's phone.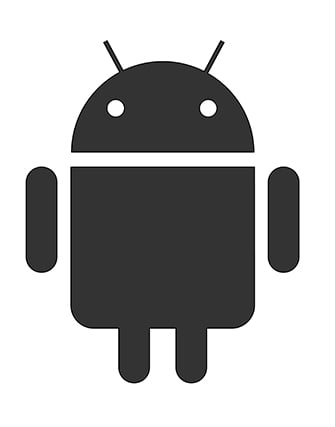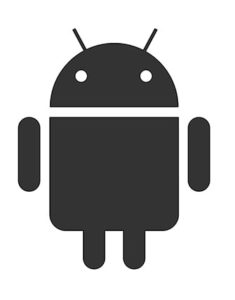 Below are the steps for Android users.
Download and install the preferred VPN.
Sign up on the VPN app and subscribe to a particular premium package.
Connect to a server in any Indian location.
Go to Google Play Store and look for the Disney+ Hotstar app.
Once found, download and install the app.
Again, sign up and subscribe to the app as a first-timer or simply login back as an existing subscriber.
Below are the steps for iOS users.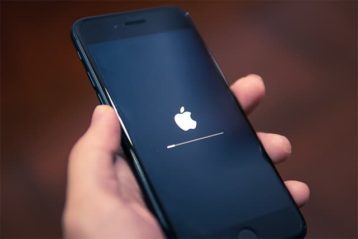 Start by changing the App Store location to India.
Search for the Hotstar app and click on the "get" option.
Download the preferred VPN and install.
Sign up on the VPN app and subscribe to a particular premium package.
Connect to a server in any Indian location and search for Hotstar.
Sign up on Hotstar or log in with former credentials and enjoy!
What are the Disney+ Hotstar Compatible Streaming Devices?
The various streaming devices compatible with Disney+ Hotstar are presented in the table below.
DEVICE
COMPATIBILITY INFORMATION
Tablets, iPads, smartphones and other mobile devices
Android Mobile Version 4.4.4 and above
From iPad 10 and above
From iOS 10 and above
Mobile Web
Laptops and Desktops (computers)
Opera
Safari v 11 and above
UR Browser
Mozilla Firefox
Google Chrome v 75 and above
Microsoft Edge v 79 and above
Other Devices
Google Chromecast Firmware 1.43 and above (Gen 2 and above)
Android TV OS 7 and above
Apple TV OS 11 and above (Gen 4 and above)
Roku
Xbox
Fire TV Stick
PS4
How to Subscribe to Disney+ Hotstar in the USA
Install a VPN app and connect to an Indian server.
Download and install the Disney+ Hotstar app or visit the web address.
Sign up for free and log in to the app.
Choose a preferred subscription plan.
Select a payment method and activate the account.
Disney+ Hotstar is ready to watch using the Hotstar login anytime, any day.
How much does Disney+ Hotstar cost in the USA?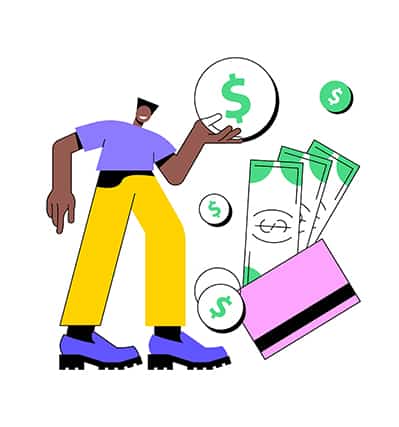 There are three different subscription plans for Disney+ Hotstar. The mobile plan costs $6.64 per month, the super plan costs $11.97 per month, and the premium plan costs $19.97 per month. The subscription cost for Disney+ Hotstar depends on the streaming quality and the number of devices allowed.
Only a single mobile device can use the login details for the mobile plan. The super plan allows only two simultaneous logins with HD quality. Last, the Premium plan allows for four simultaneous logins with 4K video quality.
There are typically three payment methods for Disney+Hotstar: credit card, debit card and Apple iTunes. For the credit cards, the supported cards are Visa cards, Mastercard and American Express cards. While for debit cards, only Mastercard and Visa cards are supported. Finally, for iOS users, payment through iTunes in-App purchase is possible.
Why Do You Need a VPN to Watch Disney+ Hotstar in the USA?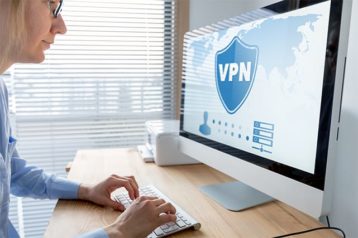 A VPN is required to activate the Disney+ Hotstar because of the geo-restriction to work only in India. This geo-restriction translates into a U.S. IP address not being able to access Disney+ Hotstar. Thus, only an Indian IP address can access this streaming service. A VPN will provide a connection to an Indian server, assigning a unique Indian IP address to a user's device. With this arrangement in place, a US-based user can access Disney+ Hotstar.
This is important:
There are various VPNs out there that include the
best VPNs for streaming
. These VPNs are very effective in speed, bandwidth and the number of servers available. Averagely, on a 100 Mbps connection, the download speed is about 80 Mbps with an upload speed of 45 Mbps. In addition, the best VPNs for streaming have extensive coverage with at least over 3000 servers across 50 countries around the world. There is also a need to subscribe to these VPNs to get the best speed and server connection.
What are the Best VPNs to Watch Disney+ Hotstar in the US?
Certain VPNs have stood out in streaming performance; find them below.
1. ExpressVPN: ExpressVPN has the best speed among all VPNs for streaming services such as Disney+ Hotstar US. ExpressVPN has the three fastest Indian servers with a top download speed of 81 Mbps, and 43 Mbps upload speed on a 100Mbps connection. The VPN has over 3000 servers scattered across over 90 countries around the world.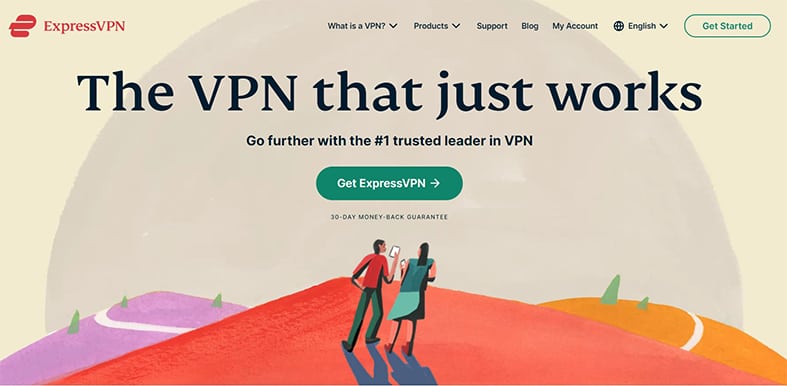 ExpressVPN supports up to five simultaneous streams on different devices. Windows, macOS, Firestick, iOS, Android OS and Linux OS all run this VPN smoothly. And, there is a 30-day money-back guarantee on every subscription. This VPN offers three free extra months for every one-year subscription made instantly.
On the downside, the subscription fee is slightly on the high side, and double VPN is not offered.
2. NordVPN: NordVPN is arguably the largest VPN service provider to access Disney+ Hotstar in the U.S. This VPN has over 5500 servers in over 70 countries, including numerous ones in India. NordVPN allows for up to six simultaneous connections from different devices using a single login. The only condition is that the login must have an active paid plan. The download speed is about 80 Mbps, while the upload speed is about 42 Mbps on a 100 Mbps connection.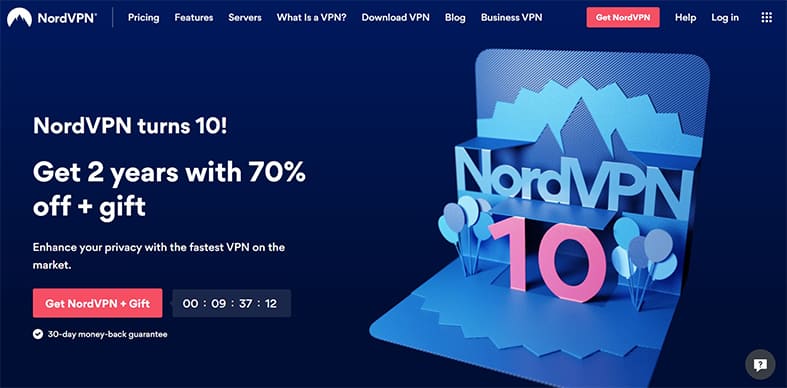 The user interface is very friendly and easy to figure out. There are diverse options to pay for subscriptions, even with bitcoin. There is the option to select between ultra-secure and ultra-fast servers. Nonetheless, unwanted ads are popping up even with a premium plan. And, NordVPN does not provide session-specific information.
3. SurfShark VPN: SurfShark VPN is known for very cheap subscription plans. The subscription can be as low as $2.3 per month when a two-year plan is opted for (about an 82% discount given). Out of over 3000 servers in over 60 countries, there are three dedicated Indian servers. The download and upload speeds on a 100 Mbps connection are 80 Mbps and 42 Mbps, respectively.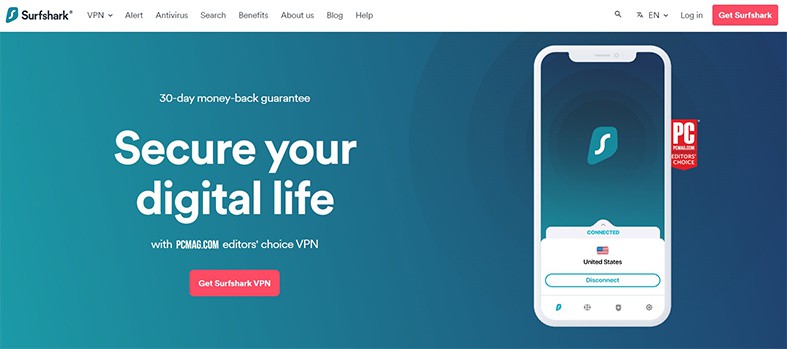 This VPN offers unlimited simultaneous access to a single paid account. SurfShark VPN supports Windows, macOS, Firestick, iOS, Android OS and Linux. The speed is impressive with 256-bit encryption. There is a 30-day money-back guarantee for every user.
Sadly, the customer support services are restricted to some countries and ‌need improvement.
4. CyberGhost VPN: CyberGhost VPN is a Romania-based VPN company with over 15 years of experience building VPN apps. CyberGhost VPN has over 6100 servers across over 88 countries with quick connection speed. This VPN guarantees users of total ad-blocking with 256-bit encryption to protect personal data. Only seven simultaneous accesses are granted to a single paid account.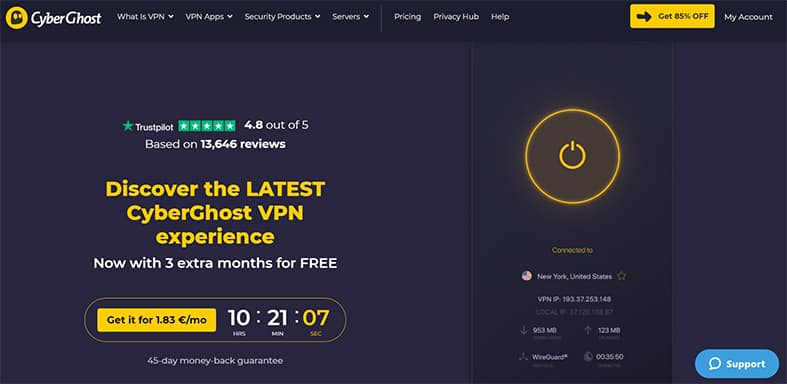 This VPN is ranked among the three best VPNs for streaming. Also, there is a 45-day money-back guarantee. The bandwidth of this VPN is unlimited with other features like kill switch and split tunnel.
The downside to this VPN is that there are limited payment options for users. Besides, the company does not present an annual audit report, which raises policy concerns.
5. IPVanish: IPVanish is another great VPN launched in 2012 with over 2,000 servers in 75 countries. The download speed currently stands at about 488Mbps, making the VPN perfect for streaming. The subscription price is also affordable when compared to other VPNs in its league.
The advantages of IPVanish include the military-grade 256-bit encryption, no-log policy, kill switch, and diverse security protocols. Despite these advantages and benefits, there are still some shortcomings. Users have complained about the poor customer support service and privacy issues. IPVanish has been accused of working with law enforcement in the past by releasing logs as a US-based organization.
Which other Countries can I Watch HotStar with a VPN?
Officially, Hotstar is only available in India fully with all content access. However, that is not the case for other countries in Asia, Europe, the U.S. and Canada. In the U.K. and Canada, there is limited access to Hotstar content. But in the U.S. and other Asian and European countries, users must learn how to watch Hotstar outside India using a VPN. The major reason for this geo-restriction is media rights and licenses that Disney+ Hotstar does not have.
What do You Need to Know to Watch Disney+ Hotstar in the USA?
T
he basic requirements for watching Disney+Hotstar in the U.S. are the internet, a VPN and a compatible device. Some VPNs are the best for streaming, such as NordVPN, Surfshark, ExpressVPN and others. Compatible devices are many, ranging from mobile devices, computers, Xbox and even smart televisions. Do well to select the best VPN according to the ease of use, subscription plans and availability of servers.
Does Hotstar India Subscription Work in the USA?
Yes, Hotstar's India subscription works in the USA. Once an Indian server is connected to in the U.S., Hotstar recognizes the user as Indian-based, giving access to subscribe. The user can subscribe using the credit or debit card payment method options.
Can I Access Disney+ Hotstar for free in the USA?
Yes, Disney+ Hotstar is available for free in the U.S. only when a VPN connects to an Indian server. Otherwise, this streaming service would not be free in the U.S. Note that the free content may not be enough, so subscribing to a certain plan is encouraged for maximum enjoyment.