Attack on Titan is one of the highest-rated anime series of all time. That's one of the many reasons why so many people want to know if Attack on Titan is available on Netflix. The simple answer is: yes, Attack on Titan is available on Netflix. But does Netflix have the entire series or just the best seasons of Attack on Titan?
Watching Attack on Titan on Netflix is not as simple as going to the official website of Netflix, searching for Attack on Titan, and then streaming. Users need to make use of tools, such as VPNs, to ensure the best streaming experience. Of course, VPNs can be used for many other online tasks as well. But there are many reasons why users should continue to use a VPN when trying to watch Attack on Titan. But as with most other internet products, not all VPNs are created the same. There are certain qualities that a VPN should have to be effective at streaming content, like Attack on Titan on Netflix.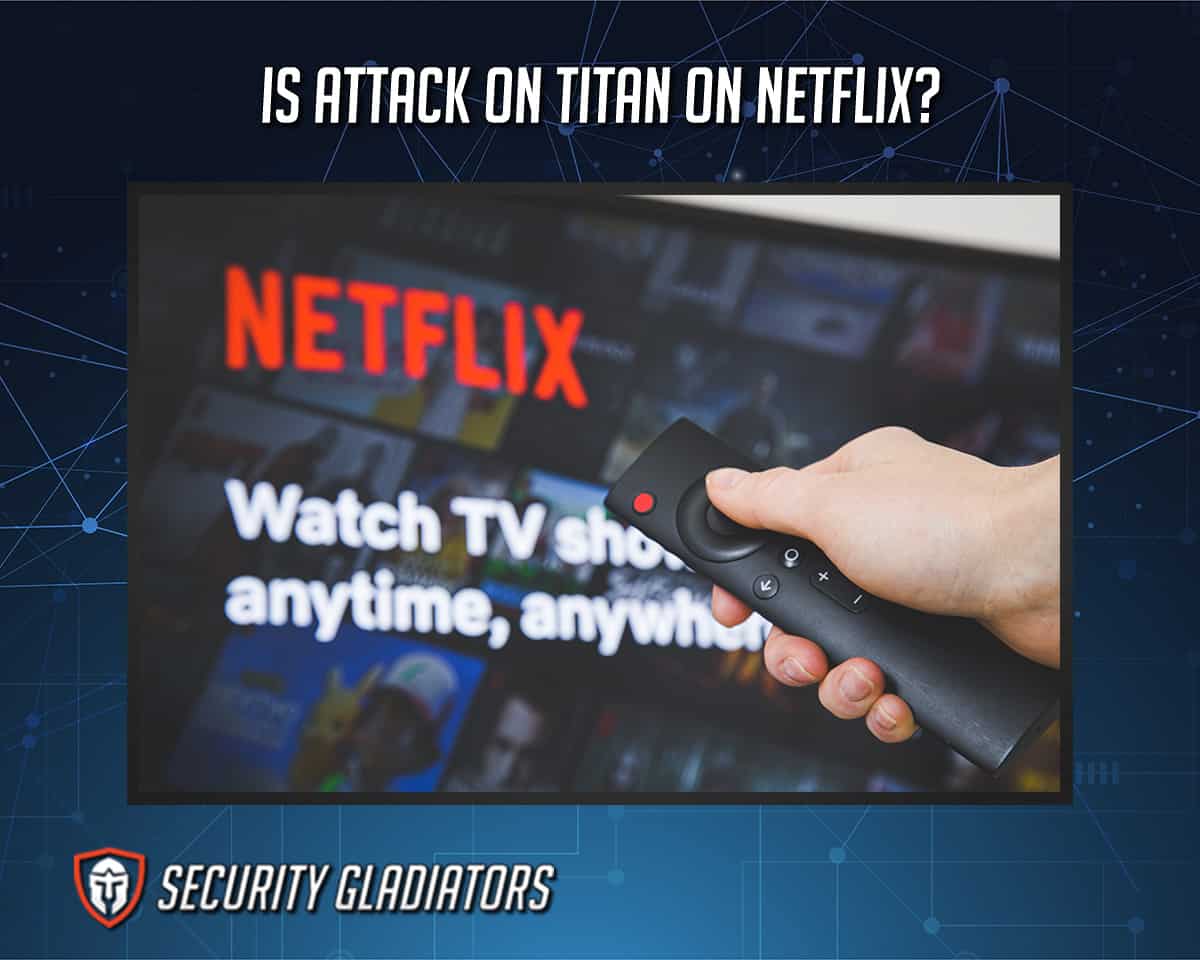 What Is Attack on Titan (Shingeki no Kyojin)?
Attack on Titan is both a manga series and a dark fantasy anime developed in Japan. Worldwide, the anime television series Attack on Titan is more popular than the manga. Kodansha published the series and the publisher for English markets is Kodansha USA. The chief writer of the manga series is Hajime Isayama. But the television series Attack on Titan is written by Yasuko Kobayashi. In the 60th episode, the main writer changed to Hiroshi Seko. After that, the writing responsibilities were transferred to Shintaro Kawakubo. Tetsuro Araki was the director of the first 59 episodes of the show. From episodes 26 to 59, Masashi Koizuka has also been credited as a director on the show. From episode 60 onwards, both Yuichiro Hayashi and Jun Shishido are the directors.
Even though some of the themes of Attack on Titan are serious and clearly aimed at adults, the series' main demographic is Shonen, adolescent boys. The studio that initially produced Attack on Titan till episode 59 was Wit Studio. Afterward, all the episodes have been produced by MAPPA. Wit Studio also produced anime films in the same universe by the name "Attack on Titan: Crimson Bow" and "Arrow and Attack on Titan: Wings of Freedom." Wit Studio also worked on two other films, namely "The Roar of Awakening" and "Chronicle". The popular streaming service Crunchyroll holds licenses to all the major Attack on Titan films and TV series. Other networks that have purchased broadcasting rights include NHK General TV, MBS, Adult Swim, Aniplus Asia and SBS 2. Some companies listed as producers of the show are Production I.G., Mainichi Broadcasting System, Mappa, Dentsu, Kodansha and Pony Canyon Enterprise.
Attack on Titan is mostly classified as post-apocalyptic, dark fantasy and action. Sometimes Attack on Titan is also categorized as a drama and suspense anime TV series. Some reasons why that is the case are the general themes of the show which touch military elements, horror and gore elements. And even though the main demographic of the show is Shonen, Attack on Titan has been rated at R 17+ because of the violence and profanity present in the show.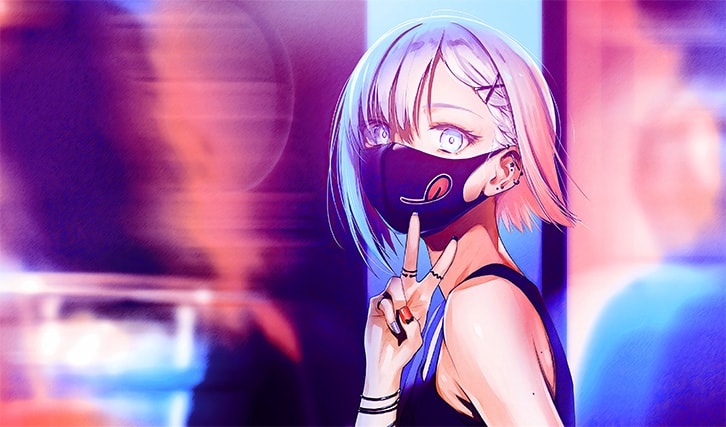 The first episode of Attack on Titan aired on April 7, 2013, and 10 years later, the series is still going. Attack on Titan (the television anime series) has 87 episodes at the moment, with eight additional OVA (original video animation) episodes. The four animated television movies are separate from the show's television series. Currently, Attack on Titan has four seasons, with the last part of season four airing sometime in 2023.
Attack on Titan revolves around Eren Jaeger. Eren is a young boy whose mother has died and the constant barrage of attacks carried out by Titans has destroyed his hometown. Titans are giant humanoids that eat humans. As a result, humanity is on the brink of extinction in the world of Attack on Titan. Through all the chaos, Eren aims to rid the earth of Titans and achieve freedom for humankind. Along the way, Eren also gets help from friends to achieve this goal.
Is Attack on Titan on Netflix?
Attack on Titan is available on Netflix but only partially. Most of the Netflix libraries from different regions do not have all the Attack on Titan episodes. Fans of the show in Canada and the United States only have access to the first Attack on Titan season with 25 episodes. And even that single season is hard to watch since Netflix keeps removing and adding the season sporadically.
For those living in the U.K., the situation is even more problematic as Netflix removed the only available season of Attack on Titan from Netflix two years ago. Then there are other regions in Asia where Netflix introduces certain episodes of the show from time to time.
The only regions that have access to the full Attack on Titan show on a regular basis are Thailand, Singapore, Philippines, Malaysia and Japan. South Korea and Hong Kong do not have access to all six seasons.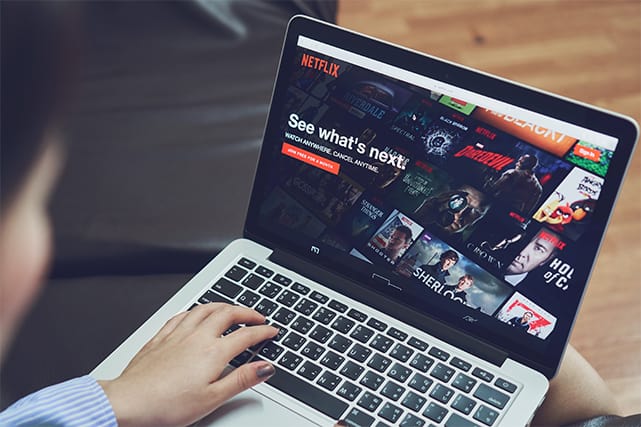 The Attack on Titan available content via Netflix libraries keeps on changing. Sometimes regions with no content can get a complete season or even the complete series for a specific amount of time. Other times, regions with complete access to Attack on Titan episodes get downgraded as the service moves seasons and episodes without prior notice. Keep up to date on which region is offering the complete show regularly.
Note:
To access the best libraries to watch Attack on Titan, such as those of Netflix in Asia, users need to
change the Netflix region
.
How Many AOT Seasons Are on Netflix?
The number of Attack on Titan seasons on Netflix changes based on the user's region. For Netflix customers in the United States and Canada, only a single season is available. While those in some Asian regions can have access to the complete show.
The list of seasons of AOT that are on Netflix (depending on the Netflix region) is given below.
Season 1: Each episode lasts 24 minutes, with ‌25 episodes. The first season began airing on April 7, 2013 and aired the last episode on September 29, 2013.
Season 2: Similar to season one, season two episodes also had a run time of 24 minutes on average. The total number of episodes was 12, a sharp decrease from season 1. The first episode of season two aired on April 1, 2017, while the last episode aired on June 17, 2017.
Season 3: Season three somewhat returned to normal length, with each episode lasting 24 minutes on average. The total number of episodes in season three of Attack on Titan was 22. But the third season of Attack on Titan was divided into two parts. The first part of season three had 12 episodes. Attack on Titan fans only saw 10 episodes in the second half of the season. The second part of season three is sometimes referred to as season four. The first part of season three aired the first episode on July 23, 2018, while the last episode aired on October 15, 2018. Similarly, the second part of season three aired the first episode on April 29, 2019, and aired the last episode on July 1, 2019.
Season 4: Attack on Titan season four has three parts, with 16 episodes in the first part and 12 episodes in the second part. The third part is expected to be released in 2023. Some categorize the parts of season four as season five, six and seven. As before, each episode ran a total of 24 minutes. The first 16 episodes of season four started airing on December 7, 2020, while the last episode aired on March 29, 2021. The second portion of season four aired the first episode on Jan 10, 2022 and aired the last episode on April 4, 2022.
How To Watch Attack on Titan on Netflix
Attack on Titan is one of the most in-demand animation shows amongst Netflix subscribers. Users will need to use a VPN to access all of Attack on Titan on Netflix.
The steps to complete to watch Attack on Titan on Netflix are given below.
Subscribe to a VPN service. But not just any VPN service, since many cannot unblock Netflix libraries that offer the complete Attack on Titan anime. The best VPN for Netflix at the moment is ExpressVPN. ExpressVPN offers servers in South Korea and Japan, both of which offer substantial Attack on Titan content. To subscribe to ExpressVPN, go to the official website and click on "Get ExpressVPN". The official website of ExpressVPN can be accessed by going to www dot expressvpn dot com.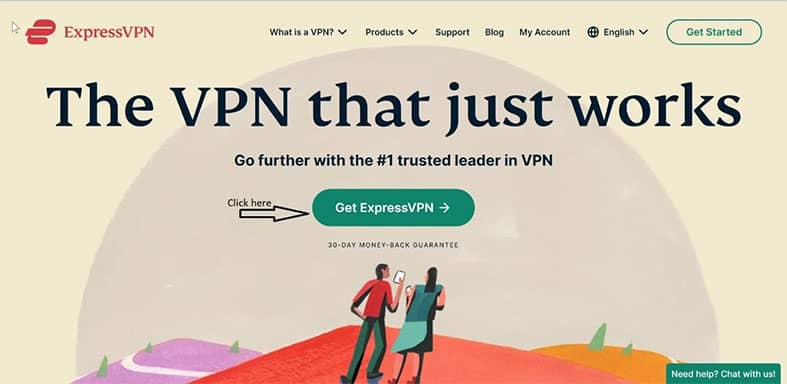 From the next page, pick a subscription package. ExpressVPN offers the most discount on the one-year package at 35%, bringing down the cost to just $8.32 per month.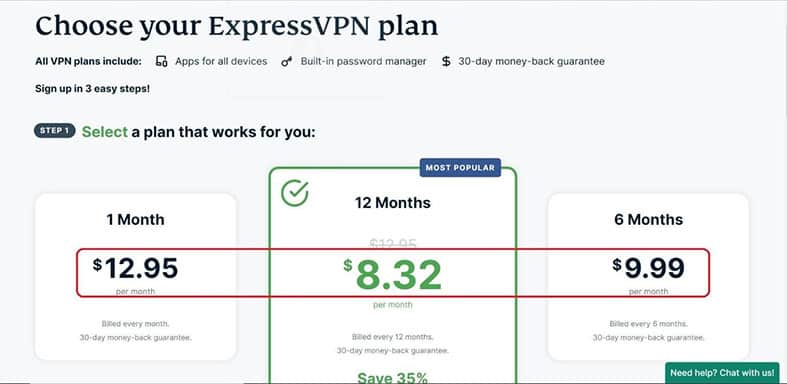 Enter the email address.
Select a payment method. ExpressVPN supports debit cards, PayPal, Bitcoin, Union Pay and more.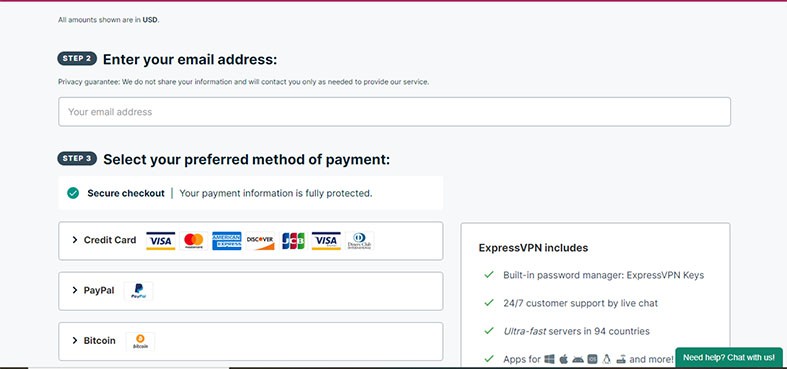 Input all the required financial and personal information to finish the registration process and click "Join".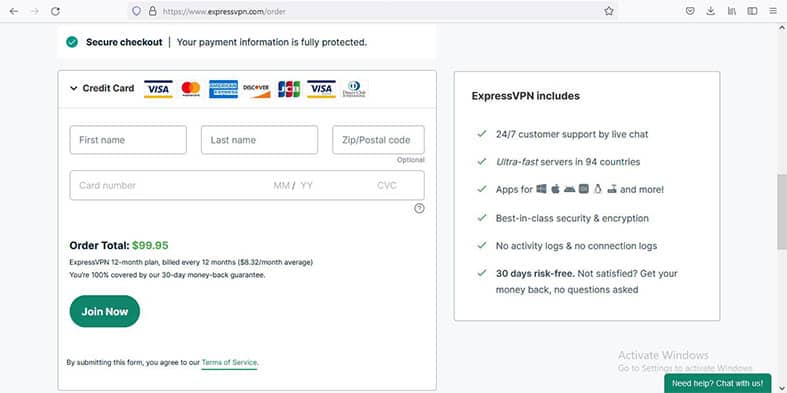 After that, go to the Downloads section and download ExpressVPN for the relevant operating system. Android and iOS users can go to the Google Play Store and the App Store to get ExpressVPN. Desktop users will have to get the file from the official ExpressVPN website.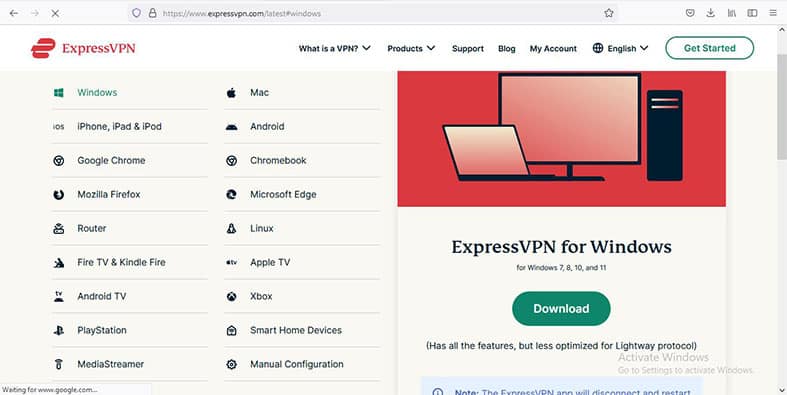 Install the app. Mobile users will usually have the installation part taken care of by the Google Play Store and the App Store.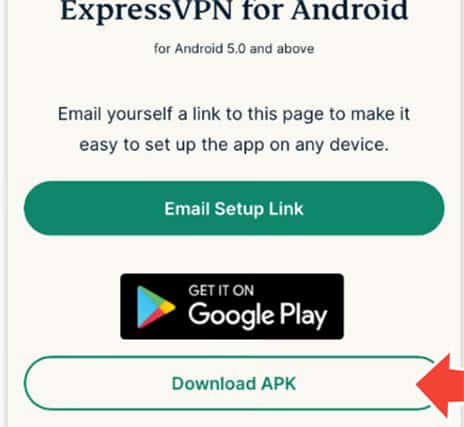 Launch the ExpressVPN app.
Input login credentials.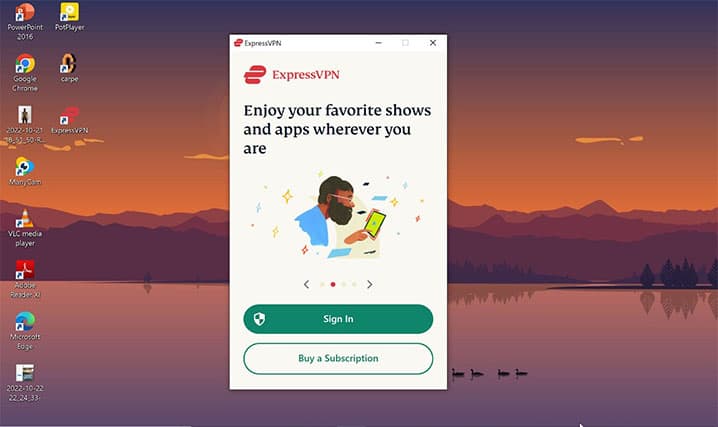 Connect to a server in Japan. Users can also go with South Korea, but Netflix tends to randomly remove content from the South Korean library. The safe bet is to go with Japan.
Once connected, launch Netflix.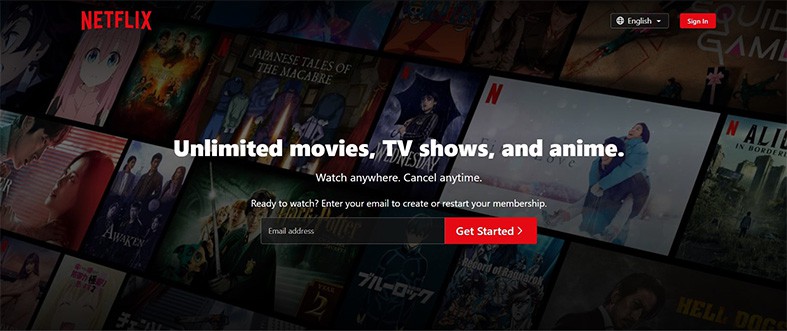 Search for Attack on Titan and start watching.
Why You Need a VPN To Watch Attack on Titan on Netflix
There are many reasons why a VPN is needed to watch Attack on Titan on Netflix. The primary reason is content distribution rights and associated laws. Simply put, content that might be available on Netflix to people living in a certain region can be unavailable to people living in another region. Netflix may be a digital-first streaming service. But that does not mean the service can skirt content distribution laws. Because of such laws, Netflix does not offer Attack on Titan to all subscribers. Users who wish to access Attack on Titan on Netflix from any country in the world need to use a VPN.
Netflix, just like any other in-demand and highly reputable streaming service, employs strong geo-blocking measures. After detecting the IP address of any user that tries to access Netflix content, the service changes the content. Based on the location of the user, Netflix may block specific content or even the entire website. A VPN changes that equation. First, a VPN gives users a new IP address while hiding the original one. Second, VPN services can change the IP address to any country the user requires. In this way, users can simply change location to places where Netflix offers the complete Attack on Titan series, such as Japan and Malaysia.
There are many other reasons for using a VPN to watch Attack on Titan. VPNs can keep the user's viewing activity hidden from ISPs, government agencies and hackers. Sometimes, ISPs throttle user connections, especially towards the end of the month if there is too much streaming. With a VPN in place, the ISP cannot know what type of content a user is consuming. Hence, throttling measures cannot be employed effectively.
Best VPNs To Watch Attack on Titan
Fortunately, there are a lot of VPN options in the market today that work to enable users to watch Attack on Titan on Netflix. The best VPNs to watch Attack on Titan are given below.
: ExpressVPN is the best VPN to watch Attack on Titan on Netflix. Reasons why ExpressVPN is great for Attack on Titan include fast dedicated apps for all major platforms, speedy servers, RAM-only servers, lots of servers and locations, powerful privacy policies and advanced security features such as split tunneling (so that ExpressVPN only affects Netflix traffic rather than the whole connection).
: Surfshark is one of the top VPNs to watch Attack on Titan on Netflix. That's because each Surfshark subscription package comes with the facility to connect an unlimited number of devices. That means a single subscription can allow a whole family to watch Attack on Titan on Netflix. Some other benefits include great unblocking ability, huge discounts, torrenting support, powerful protocols such as WireGuard and OpenVPN, audit reports and zero logs. The only reason ExpressVPN is ranked higher is that Surfshark now operates out of the Netherlands and does not offer the static IP address feature that many other VPNs do.
: NordVPN performs well in every category by offering a zero-log policy for good privacy and advanced security features (such as split tunneling, multi-hop and Tor over VPN) along with AES 256-bit encryption for more protection. With dedicated apps for all platforms and a lengthy money-back guarantee, NordVPN can unblock Attack on Titan on Netflix with ease. One reason why NordVPN is not rated higher to unblock Attack on Titan is the high price. The monthly packages are expensive. Plus, some of the bonus features such as malware-blocking are not up to par. NordVPN can also do better in streamlining the user interface a bit for new beginners.
| Name | Servers in Japan | Servers in South Korea |
| --- | --- | --- |
| ExpressVPN | Unspecified number in Tokyo and Yokohama | Unspecified number |
| Surfshark | Unspecified number in Tokyo | Unspecified number in Seoul |
| NordVPN | 130+ | 10+ |