R
outers are essential components of modern technology, providing fast and reliable connections to a range of devices. As the demand for better connectivity increases, so too does the need for advanced routers that can keep up with the demands of our increasingly complicated technological environment.
In this article, we will explore the best mesh routers available, taking into account their features and capabilities. Mesh routers are designed to provide increased coverage over traditional single-unit routers by creating multiple wireless access points. This offers users improved signal strength and greater bandwidth throughout their home or business premises. We will examine some of the most popular options currently on offer from major manufacturers such as Netgear, Linksys, and TP-Link, detailing their unique advantages and highlighting any potential drawbacks.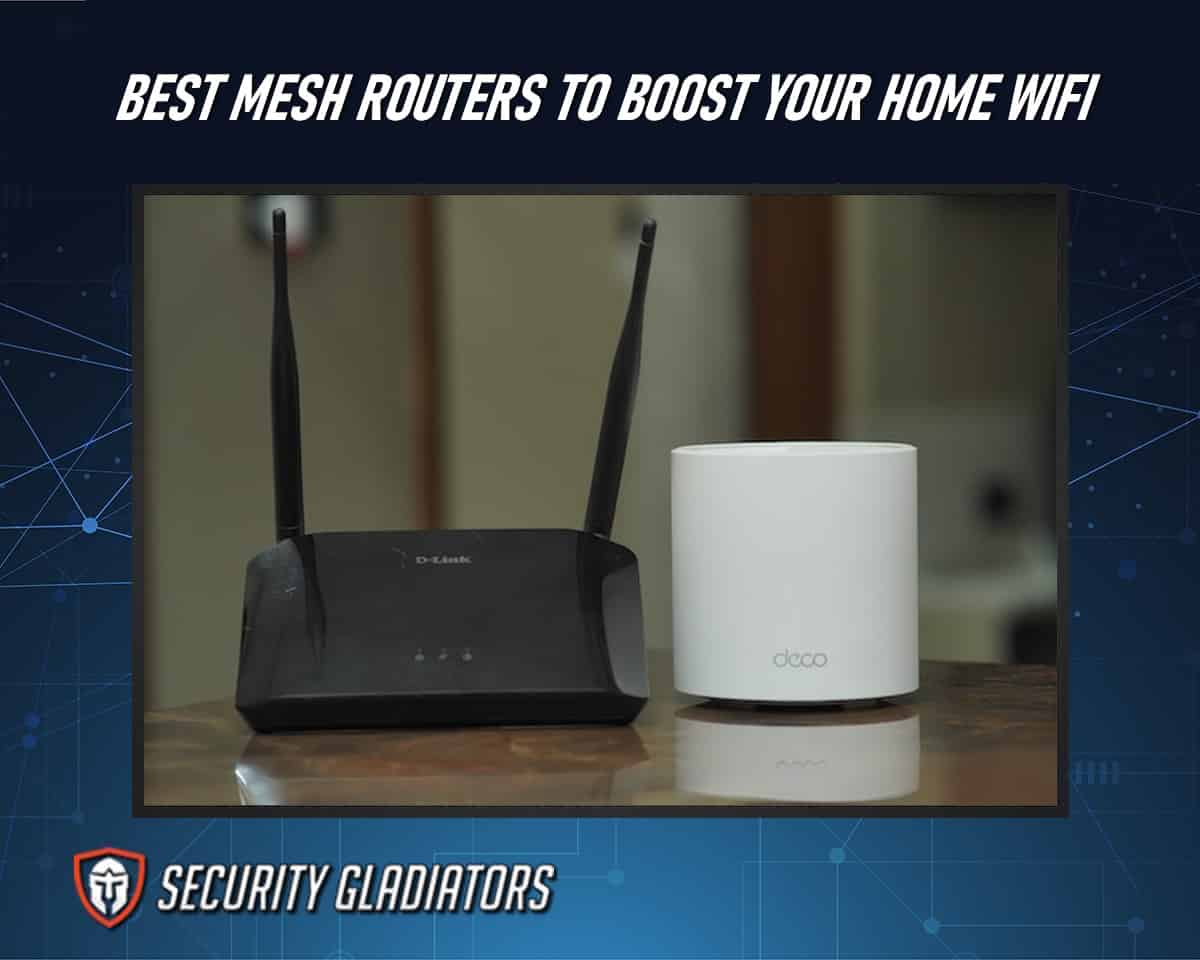 What Is Mesh Router
Mesh routers are a type of wireless networking technology designed to provide wider and more consistent Wi-Fi coverage in a home or office space. Unlike traditional Wi-Fi routers that rely on a single device to broadcast wireless signals, mesh routers use multiple devices, called nodes or access points, to create a seamless wireless network.
Each node in a mesh router system communicates with the other nodes in the network to extend the Wi-Fi signal to different parts of the space, creating a "mesh" of coverage. This allows users to move around the space without experiencing dropped connections or weak signals, as the devices automatically connect to the strongest signal available.
Mesh routers also typically include advanced features such as self-healing networks, where nodes automatically re-route traffic if one node fails, and band steering, which intelligently directs devices to the optimal frequency band for the best possible connection speed.
Overview of the Best Mesh Routers of 2023
The world of mesh routers has evolved tremendously over the past few years. As wireless technology continues to advance, mesh networks have become essential for homes and businesses alike. A wide range of options available can meet any need or budget. From basic models offering reliable coverage at an affordable price point to top-of-the-line models with advanced features like Wi-Fi 6E Mesh, choosing the best router for your needs has never been easier.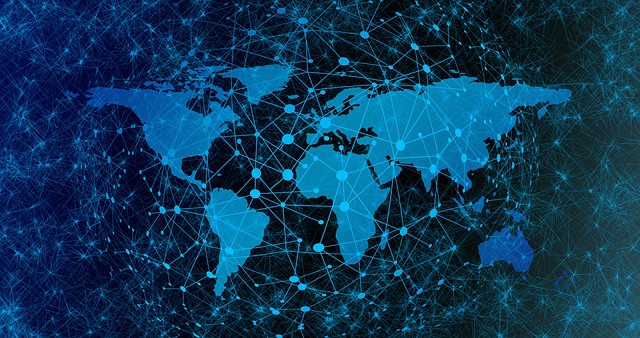 One of the most popular mesh routers on the market right now is TP-Link Deco. This system uses self-healing tech to automatically reroute traffic in order to ensure maximum performance across multiple devices at once. It also offers fast speeds and supports traditional 802.11ac Wi-Fi and next-generation Wi-Fi 6E Mesh protocols. This makes it one of the most future-proof solutions around today. When shopping for a new router, be sure to consider all factors carefully before making a purchase decision. You can consider the connectivity features, like connection with Ethernet cable as well as the number of ports available. Consider what type of usage you plan on having – if streaming media or gaming are important, then look for higher speed capabilities; if security is paramount, then look into products with extra protections built in; and lastly, take note of how many devices will be connected as this may affect which model best suits your requirements.
Best Mesh Routers
1. Netgear Orbi WiFi 6E (RBKE)
The Netgear Orbi WiFi 6E (RBKE) is the latest and one of the best wireless router systems market addition. It features a new standard known as Wi-Fi 6e, which provides improved speed and range capabilities not seen in traditional routers. This makes it ideal for larger homes or businesses requiring higher data transfer speeds and network coverage. The RBKE system consists of several mesh nodes connected together to form a mesh network over an extended area.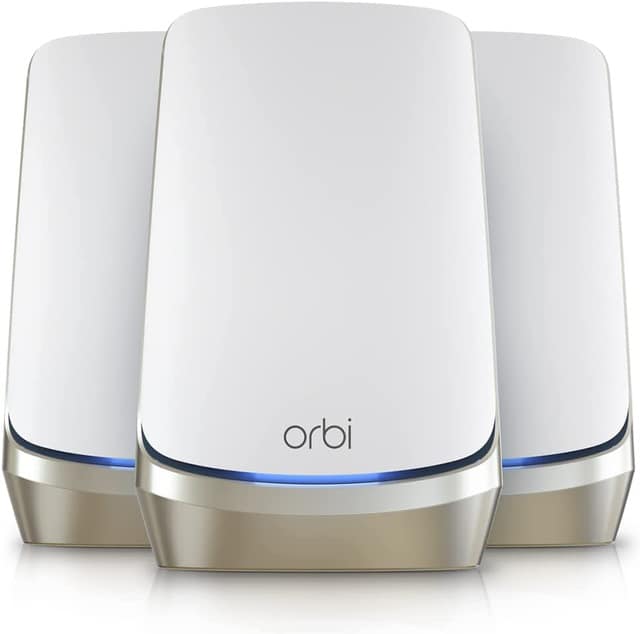 Features
WiFi 6E: Supports the latest WiFi 6E standard, providing faster and more reliable connections for devices that support the standard.
Tri-band: The Orbi WiFi 6E system operates on three separate bands, providing faster speeds and better coverage than dual-band systems.
Coverage: The system includes a router and a satellite unit that work together to provide seamless coverage across your home or office, with a coverage range of up to 9,000 square feet.
Easy setup: The Orbi app provides a simple and intuitive setup process, allowing you to get your network up and running in just a few minutes.
The Orbi WiFi 6E system provides fast and reliable internet connectivity, even for multiple devices and users.
With support for the latest WiFi 6E standard, the Orbi WiFi 6E system is designed to provide high-performance connectivity for years.
The Orbi app provides a user-friendly interface that easily manages your network and connected devices.
The system provides excellent coverage across large areas, making it ideal for homes or offices with multiple floors or many rooms.
The Orbi WiFi 6E system is more expensive than some other mesh WiFi systems on the market, which may make it less accessible to some users.
The Orbi units are relatively large compared to other mesh WiFi systems, which may make it more difficult to find a suitable location for them in some homes or offices.
The Orbi units have limited Ethernet ports, which may be a drawback for users who need to connect many wired devices to their network.
Price: $1,499.99 from the official website
---
2. Tp-link Deco XE75
The TP-Link Deco XE75 is a mesh Wi-Fi router that provides an exceptional wireless experience for users. It offers advanced mesh technology, which creates a strong and reliable Wi-Fi network throughout your home or office. The system consists of multiple routers that work together to form a single unified mesh Wi-Fi system, providing better coverage with fewer dead spots than traditional routers. This makes the Deco XE75 ideal for larger homes where multiple devices need to be connected simultaneously.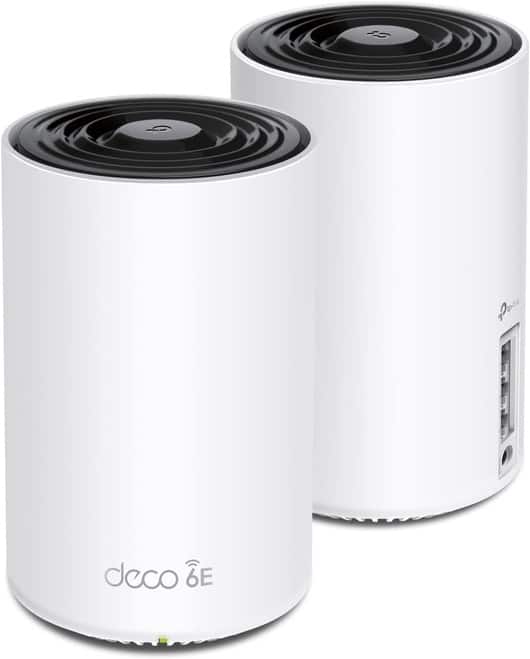 Features
Wi-Fi 6 technology: This system is based on the latest Wi-Fi 6 technology, which provides faster speeds, better performance, and more reliable connections than previous Wi-Fi standards.
A mesh network: The Deco XE75 creates a mesh network that covers your entire home or office, eliminating dead spots and providing seamless Wi-Fi coverage.
Easy setup: The system can be set up and managed through the TP-Link Deco app, which provides step-by-step instructions and intuitive controls.
Parental controls: The Deco XE75 has built-in parental controls that restrict access to certain websites, set usage limits, and pause Wi-Fi access for specific devices.
Guest network: You can create a guest network for visitors, which keeps your main network secure and protects your privacy.
Compatibility: The router offers backward compatibility with all Wi-Fi generations.
The Deco XE75 delivers fast Wi-Fi speeds of up to 5400 Mbps, which is ideal for streaming, gaming, and other data-intensive applications.
The mesh network provides seamless coverage throughout your home or office without any dead spots or interruptions.
The Deco app makes setting up and managing the system easy, even for non-technical users.
The system comes with advanced security features, including WPA3 encryption, antivirus protection, and automatic firmware updates.
The built-in parental controls allow you to keep your kids safe online and manage their screen time effectively.
The Deco XE75 only has two Ethernet ports, which may not be enough for users who need to connect multiple devices via Ethernet.
The system does not have any USB ports, which may be a downside for users who need to connect USB devices to their network.
The system can only be set up and managed through the Deco app, which may be inconvenient for users who prefer a web-based interface or a third-party app.
Price: $234.99 on Amazon
---
3. Asus ROG Rapture GT6
Asus has recently made a big splash in the mesh network router market with its ROG Rapture GT6. This model offers exceptional performance and features for gamers and includes many unique capabilities that make it an outstanding choice for anyone looking to upgrade their home Wi-Fi system.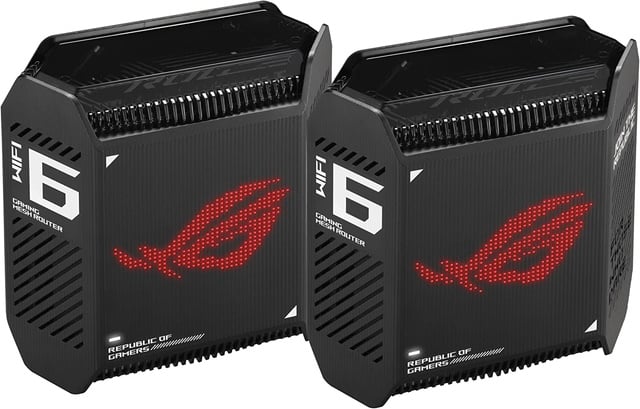 Features
Tri-band Wi-Fi with speeds of over 10000Mbps.
2.5G WAN/LAN port for ultra-fast wired connectivity.
4×4 MU-MIMO technology to provide a stable connection to multiple devices simultaneously.
Covers up to 5,800 square feet
Game Acceleration feature to prioritize gaming traffic.
WTFast Gamers Private Network to reduce ping and lag.
AiProtection Pro provides enterprise-grade security for all connected devices.
ASUS Aura RGB lighting to create a unique gaming atmosphere.
Ultra-fast and stable wireless connectivity for gaming enthusiasts.
The Game Acceleration feature prioritizes gaming traffic to reduce lag and ping.
The WTFast Gamers Private Network reduces latency and improves connection stability.
The AiProtection Pro feature provides enterprise-grade security for all connected devices.
The ASUS Aura RGB lighting adds a unique gaming atmosphere to your setup.
The high price point may be a deterrent for some consumers.
The design of the router is quite bulky and may not fit into all setups.
The setup process may be complicated for some users.
Some users have reported issues with firmware updates and stability.
Price: $599.99 on Amazon
---
4. Linksys Atlas Max 6E
The Asus ROG Rapture GT6 is an excellent router for gamers. It offers powerful performance, advanced features, and a robust design that can withstand the wear and tear of intensive gaming sessions. Now we turn our attention to Linksys Atlas Max 6E – the latest high-performance mesh Wi-Fi system from Linksys.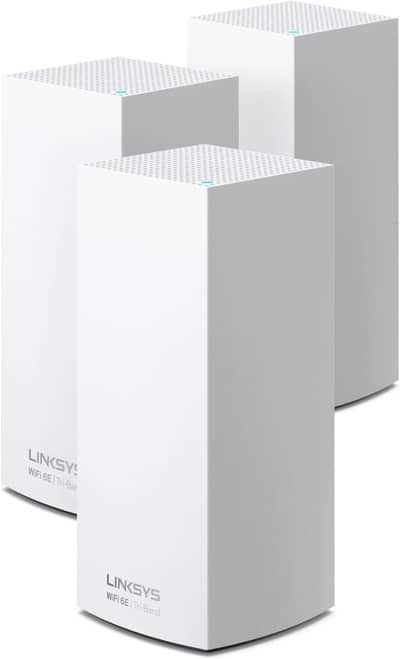 Features
Tri-band Wi-Fi 6E with speeds of up to 8.4 Gbps.
2.5Gbps WAN/LAN port for ultra-fast wired connectivity.
MU-MIMO and OFDMA technology provides a stable connection to multiple devices simultaneously.
Covers up to 9000 square feet.
DFS channels for interference-free performance.
Linksys Shield is a comprehensive security solution for all connected devices.
Compatible with Linksys Intelligent Mesh technology for easy expansion of your network.
Sleek and modern design with customizable RGB lighting.
Ultra-fast and stable wireless connectivity with Wi-Fi 6E technology.
The DFS channels provide interference-free performance.
The Linksys Shield feature provides comprehensive security for all connected devices.
The router is compatible with Linksys Intelligent Mesh technology for easy expansion of your network.
The modern design with customizable RGB lighting is aesthetically pleasing.
Relatively expensive.
The router is quite large and may not fit into all setups.
Some users have reported issues with firmware updates and stability.
The setup process may be complicated for some users.
The customizable RGB lighting may not appeal to all consumers.
Price: $799 on the official website
---
5. Eero Pro 6E
The Eero Pro 6E is a mesh router set to be released in 2023 that promises to revolutionize home Wi-Fi networks. It combines the latest technology with cutting-edge performance capabilities, making it one of the best mesh routers available when it launches.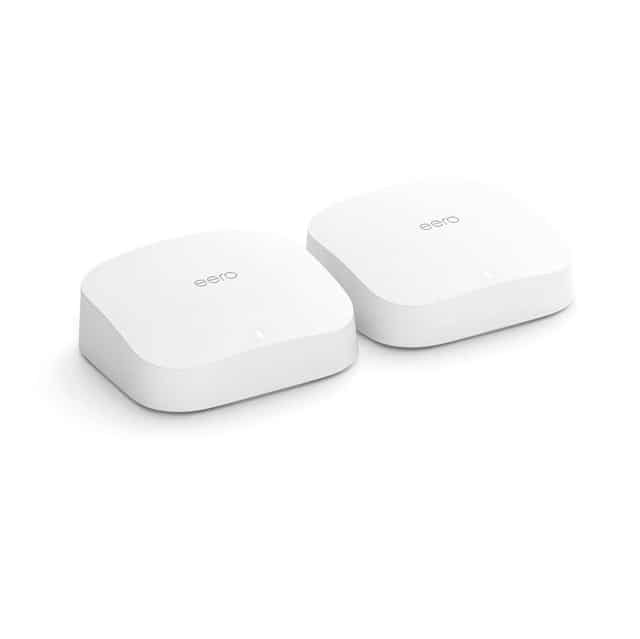 Features
Tri-band technology: The Eero Pro 6E uses tri-band technology, which means it has three wireless bands to communicate with devices. This helps to reduce congestion and improve performance.
Wi-Fi 6E support: This system supports Wi-Fi 6E, which is the latest wireless standard. This means it can provide faster speeds and improved performance compared to older Wi-Fi standards.
Easy setup: The Eero Pro 6E can be set up easily through the Eero app, which guides users through the process step by step.
Intelligent routing: The system uses intelligent routing to optimize internet traffic and ensure each device gets the best possible connection.
Parental controls: The Eero Pro 6E comes with parental controls that allow users to manage and restrict internet access for children.
The Eero Pro 6E provides fast and reliable internet connectivity, even in large homes or offices with multiple devices.
The Eero Pro 6E can be set up quickly and easily through the Eero app, which makes the process very user-friendly.
The Eero Pro 6E is expandable, which means users can add additional nodes to extend coverage and improve performance.
The Eero Pro 6E comes with built-in security features, such as WPA3 encryption and automatic updates, to help protect against online threats.
The price may be a barrier for some users, but far much cheaper compared to other mesh router products.
While the Eero Pro 6E can provide fast and reliable connectivity, its range may not be as extensive as other mesh Wi-Fi systems.
The Eero Pro 6E relies heavily on the Eero app, which may be a downside for users who prefer a more traditional web-based interface.
Price: $299.99 on the official website
---
6. Tp-link Deco X20
The TP-Link Deco X20 is a mesh system router offering impressive user features. Its Wi-Fi network capabilities, parental controls, and wired connection offer enhanced convenience and security. To demonstrate its strengths, the following table outlines some key features.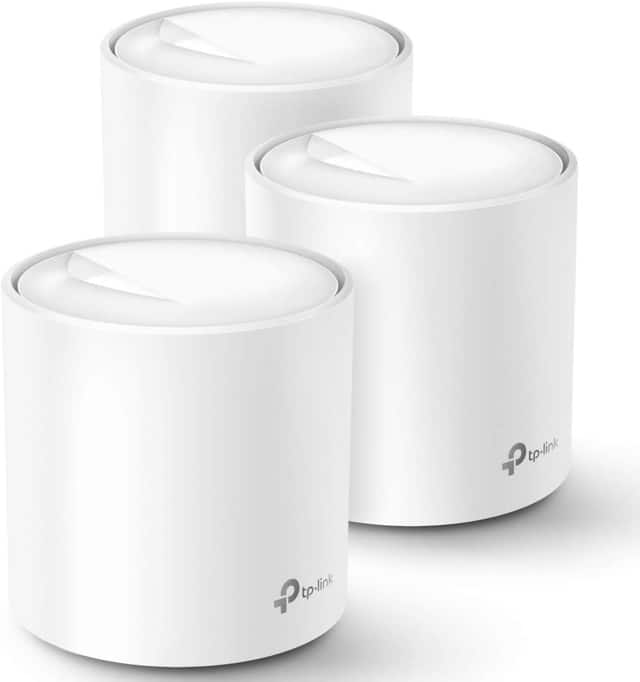 Features
Wi-Fi 6: The Deco X20 supports the latest Wi-Fi 6 standard, which provides faster speeds, better coverage, and more efficient use of bandwidth.
Mesh Technology: The system uses mesh technology to provide seamless coverage throughout your home, with each unit acting as a range extender to create a single, unified network.
Easy Setup: The Deco app guides you through the setup process, making it easy to get started.
Parental Controls: The app also includes parental controls, which allow you to set limits on internet usage and block specific websites.
Guest Network: You can create a separate network for guests to use, keeping your main network secure.
Smart Home Integration: The Deco X20 is compatible with Amazon Alexa and IFTTT, allowing you to control your smart home devices using voice commands or automation.
Excellent Wi-Fi coverage and speed
Easy to set up and manage with the Deco app
Offers parental controls to limit children's internet access
Can support a large number of devices at once
Has a stylish and compact design
Limited customization options compared to some other mesh Wi-Fi systems
No dedicated backhaul channel for data transfer
Only two Ethernet ports per unit
Price: $139.99 on Amazon
---
7. Linksys Velop AX4200
The Linksys Velop AX4200 is a powerful mesh router that offers users an unbeatable combination of features. This top-notch device provides exceptional performance and convenience, making it one of the best mesh routers available.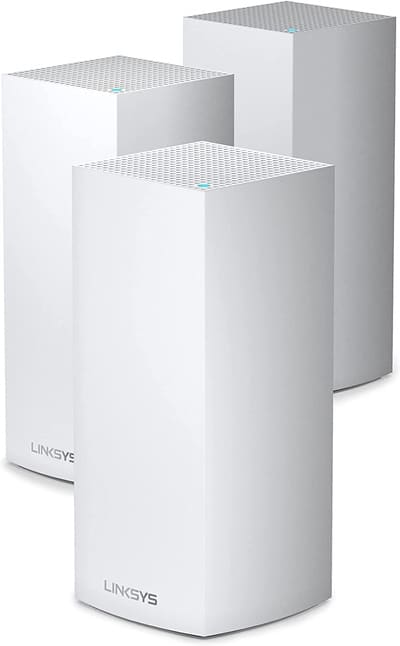 Features
Tri-band Wi-Fi system with a maximum speed of 4.2 Gbps
Compatible with Wi-Fi 6 (802.11ax) devices
Covers up to 2700 square feet with three nodes
Supports Amazon Alexa voice control
Parental controls and guest access
Easy setup with Linksys app
Excellent Wi-Fi coverage and performance
Supports Wi-Fi 6, which is faster and more efficient than previous Wi-Fi standards
Easy to set up and manage with the Linksys app
Parental controls and guest access features are useful for families and small businesses
Supports Amazon Alexa voice control, which allows for hands-free management of the network
Expensive compared to other mesh Wi-Fi systems
The lack of Ethernet ports on the nodes limits the number of wired devices that can be connected
Limited customization options compared to other mesh Wi-Fi systems
No USB ports for sharing files or printers
Price: $349
---
8. Nest Wi-Fi Pro
It is important to consider the Nest Wifi Pro when looking for a reliable and powerful mesh router. This system comes with two access points, each capable of providing coverage over 2200 square feet. Unlike other routers, it also includes four built-in antennas that offer an extended range of Wi-Fi signal throughout your home or office. Additionally, they are very easy to set up using the Google Home app.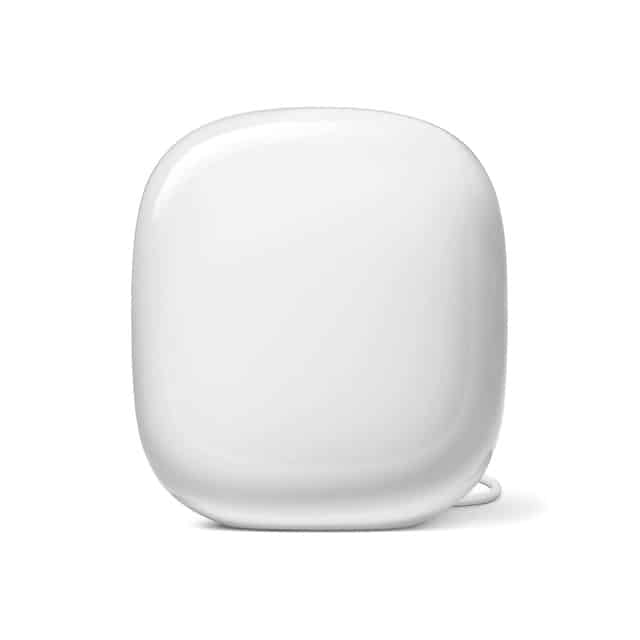 Features
High-speed connectivity: Nest Wifi Pro offers fast internet speeds of up to 5.4Gbps.
Coverage: The system covers up to 2200 square feet per point, providing seamless connectivity throughout the house or office.
Scalability: The Nest Wifi Pro is scalable and can be expanded by adding additional points as needed.
Easy setup: The setup process is straightforward and can be done using the Google Home app.
Smart speaker: The Nest Wifi Pro point doubles as a smart speaker that supports Google Assistant, allowing you to control your smart home devices with your voice.
Nest Wifi Pro delivers fast and reliable internet connectivity, making it an ideal choice for larger homes and small businesses.
Thanks to the intuitive Google Home app, the Nest Wifi Pro is easy to set up and manage.
The scalable system allows you to add additional points as needed to expand coverage.
The Nest Wifi Pro has a sleek and modern design that blends well with home and office decor.
The Nest Wifi Pro point doubles as a smart speaker, allowing you to control your smart home devices with your voice.
Relatively expensive
The Nest Wifi Pro has limited ports, which may be a drawback for those who need to connect multiple devices via Ethernet.
The system does not have a dedicated backhaul, which may sometimes affect performance.
The Nest Wifi Pro does not offer as many customization options as other mesh network systems on the market.
Price: $199
---
Key Considerations When Buying Mesh Routers
When choosing the best mesh systems for your home or office, there are a few key considerations to keep in mind.
1. Setup and Design
The setup and design of mesh routers are crucial aspects to consider when selecting the best option for your home. Several features make this part of the process essential for finding the perfect router for your needs. Smart homes, in particular, require special attention given to their network-connected devices and internet speeds. In order to get the most out of your investment, we have provided an overview of some key components below:
| Feature | Description |
| --- | --- |
| Best Mesh Wi-Fi | Look for the latest version of Wi-Fi 6 or higher from leading brands such as Google Nest Wifi or Orbi by Netgear |
| Main Router | The main router should be placed at the center of your house with optimal signal coverage throughout each room. This will ensure maximum speed and performance across all connected devices within range |
| Web Interface | All modern-day routers come with a user-friendly web interface that allows you to configure settings specific to your usage requirements, like parental control filters and traffic management options. Ensure that it has all necessary configuration options available before purchasing one |
| Ethernet Cable Connections | Depending on how many smart home devices you plan to connect over wired connections, check if enough ports are available in the device, along with other hardware accessories like wall plates and power outlets needed during installation time. It also helps to look into whether additional cables need to be purchased separately or not too |
| Installation Process & Support Services Available | Last but not least, installing a mesh system requires more than just plugging in a few wires; guidance might be required when setting up these networks correctly. Check what kind of support services vendors offer so that assistance can be obtained easily during initial setup or troubleshooting later down the line. |
It is important to keep these factors in mind while shopping for mesh routers since they play an integral role in providing reliable wireless connectivity and top-notch performance throughout all areas of your house without any interruptions. Furthermore, access to resources like user manuals and FAQs makes it easier for customers who wish to set things up independently rather than relying on external help whenever something goes wrong.
2. Network Performance
In traditional routers, technology provided internet access and created home networks. However, this approach was limited due to Wi-Fi dead zones and weak wireless signals that could not reach a certain distance. In today's world of connected devices, it is important for users to have a reliable connection in order to maximize their experience with digital products. Therefore, mesh routers offer an advantage over traditional routers by providing users with more consistent coverage throughout their living space:
Mesh routers can connect multiple access points together, giving them a greater range than the average router.
They allow users to customize settings such as signal strength and frequency so they can get the most out of their network setup.
Combined with these features, mesh routers provide improved performance compared to traditional alternatives regarding signal stability and speed across larger areas within a user's home or office environment.
The combination of advanced features makes mesh routers an ideal choice for those who need better coverage in large spaces like multi-story homes or businesses where Wi-Fi Dead Zones may be present due to walls blocking radio waves from reaching certain locations. By utilizing modern technologies such as the latest 802.11ac standards, mesh routers can deliver optimal performance even in areas with poor reception while maintaining high throughput rates throughout your entire area of coverage.
3. Ease of Use
Network performance is a key factor when evaluating the best mesh routers of 2023, but the ease of use should not be overlooked. Wi-Fi routers are only as good as their ability to provide reliable and easy-to-manage Wi-Fi connectivity throughout an area or building. Many modern routers offer additional features, such as the ability to pause internet access for all client devices connected to the router's network and ethernet ports that allow users to connect physical devices directly with no need for additional cables.
Using these advanced capabilities requires management tools that make it simple and effortless for end users to interact with them. Easy setup wizards and mobile apps can help ensure users have quick access to settings without needing a technical background in networking. Additionally, user interfaces should display relevant information about connected devices in an accessible format, allowing homeowners or businesses quickly identify issues before they become problems. Mesh routers have come a long way over recent years, offering improved range, speeds, and customization options via software updates.
Note:
Newer models also promise better compatibility between different manufacturers' hardware, making it easier than ever for customers to mix and match products from multiple vendors into one cohesive system. This combination of higher performance, improved usability, and increased flexibility makes mesh routers attractive today and even more so looking ahead.
4. Range and Coverage
Mesh routers have come a long way since their introduction in the early 2000s, and with the advancements made to date, they are expected to continue to become more popular. Range and coverage are two of the most important considerations when choosing between different mesh router options. These can affect how effectively networked devices interact with each other over Wi-Fi systems. The range of a mesh router typically depends on its number of access points, while coverage refers to how widely distributed those access points are within your home or office space.
USB ports may also be integrated into some models for added convenience and wireless connectivity for external Wi-Fi devices. When buying a mesh router, it's important to consider range and coverage simultaneously; a router with good but poor coverage won't necessarily provide you with the best connection speeds or reliability.
Some brands offer special features such as extra antennas or advanced beamforming technology, which help improve signal strength across large distances, making them ideal even for larger spaces like multi-story homes or offices. It's recommended to compare several different brands before deciding on one that fits your needs perfectly. The right mesh router should offer sufficient speed capabilities at an affordable price without compromising either range or coverage. Look out for details such as additional hardware components, customization options, customer support offerings, warranties, etc., all of which play an essential role in ensuring reliable performance and maximum satisfaction from your purchase.
5. Security and Privacy
In terms of information security and privacy, the best mesh routers should have robust encryption technology to protect their users' data against any cyber threats or malicious attacks. They should also include regularly updated anti-virus software so that all devices connected to the router are always kept safe. The most secure mesh router systems should have a user-friendly interface for setting up parental controls as well as for monitoring internet usage within the household. The best mesh routers should offer consistent performance when it comes to both range and coverage, reliability, security measures, and overall convenience for users. As more households become increasingly reliant on smart technology integrations, it is important to make sure you choose a router system that meets all your needs while still providing an easy setup process and allowing multiple devices to connect without compromising speed or signal strength.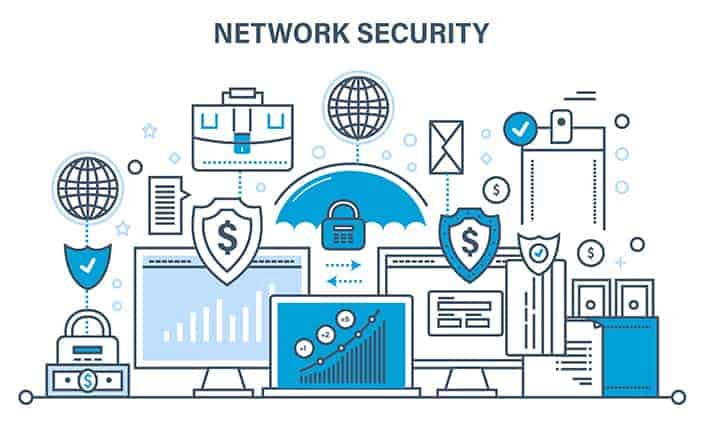 6. Connected Devices
The advancement of technology has allowed for an increasing number of connected devices to be used in the modern home. From video game consoles, smart televisions, and refrigerators to thermostats, baby monitors, and voice-activated assistants, these items all require a reliable internet connection to function properly. To ensure that your household is always up-to-date with the best Wi-Fi network available, it's important to look into mesh routers: Mesh routers provide multiple access points throughout your home so you can connect more devices without compromising speed or reliability. These systems are designed to adapt as new devices come online and make sure each one gets the same consistent coverage no matter where they're located within your house.
Here are some of the key features of the latest mesh router models on offer in 2023:
Seamless roaming between access points with no need for manual reconfiguration
Support for both wired connections and wireless networks like 802.11ac/n/g/b/a standards
Advanced security protocols such as WPA2-PSK encryption and parental controls
Whether you have several computers spread across multiple rooms or just looking for better Wi-Fi performance around your entire property, investing in a top-quality mesh router will give you peace of mind knowing that all your connected devices will remain secure and running at optimal speeds wherever you may go in your home.
7. Parental Controls
The connected devices that are available today have opened up a world of possibilities for users and their homes. These powerful tools can be utilized in many ways, such as providing access to the internet and other services, enabling home automation systems, or even powering smart appliances. But with this increased connectedness comes an important responsibility: to ensure the security of those connections.
That is why it is essential that modern mesh routers include features like parental controls, which allow parents to exert control over what their children can access on the web. Parental controls offer families peace of mind by allowing them to set filters on certain types of content or restrict access to certain sites. This way, they can protect their children from potentially dangerous online activity while still allowing them to explore and learn from the vast amount of information offered by the internet.
Furthermore, these controls also provide visibility into how much time kids spend online so parents can monitor usage and make sure it does not become excessive or unhealthy. Mesh routers with reliable parental control capabilities help create a secure environment for households with young children using the internet. They give parents greater control over when and where their children are allowed to go online and what type of content they may encounter along the way. It is crucial that any router purchased offers advanced parental control options in order to keep family members safe from malicious actors online.
8. Additional Features
The latest mesh routers have come a long way from their predecessor versions of the early 2000s. They now boast truly impressive features, making them well worth considering for those looking to upgrade their home or office network. The range of additional features offered by these devices can help boost productivity, streamline operations, and provide greater levels of convenience than ever before. Mesh routers offer users the ability to create multiple access points throughout an area, meaning they can enjoy seamless connections in all areas – something that was not possible with traditional single-router systems.
Furthermore, many of these routers also feature built-in parental controls, allowing parents to manage how much time their family spends online and which websites they visit. Finally, some models even include voice control capabilities so users can easily adjust settings without needing to manually configure anything.
Note:
In addition to providing faster speeds and better coverage than conventional routers, mesh router technology is more secure thanks to its advanced encryption protocols. This makes it difficult for unauthorized individuals to gain access to sensitive data on the network or use it for malicious purposes. As such, this type of device offers peace of mind when browsing online and conducting other important activities over the internet.
9. Price And Value
The world of technology has advanced rapidly in recent years, and the demand for increased connectivity is a top priority. Mesh routers have become increasingly popular, offering superior coverage over traditional wireless networks. It is clear that mesh routers will continue evolving, becoming more powerful and efficient than ever.
The cost of owning and maintaining these high-performance devices may appear daunting at first glance; however, their long-term value makes them an attractive option for any home or business environment. With state-of-the-art features such as dedicated channels for gaming and streaming media applications and parental control options, investing in the best mesh routers can be seen as an investment into the future that offers both financial and technological security. It is undeniable that with the proper research, one can find a suitable router that meets their budget while still providing exceptional performance. The sheer variety available ensures there is something out there for everyone – whether you are looking for a basic internet connection or a setup designed to handle multiple users simultaneously across several floors.
10. Connectivity Options
As the demand for wireless internet expands, so does the need for reliable mesh routers. Users will have an array of options to choose from when selecting a router capable of delivering superior coverage and performance. Connectivity options should be considered carefully as they can drastically improve or hinder a user's experience with their home network. When evaluating routers, it would be wise to consider models that offer multiple connection types, such as Ethernet, Wi-Fi 6 (802.11ax), and Bluetooth 5 or higher. The best routers may also boast support for other wireless protocols like Zigbee and Z-Wave, allowing users to access smart home devices without needing multiple hubs or bridges. Additionally, those looking to build out multi-node systems should ensure the particular model is compatible with the same brand's additional nodes if needed.
Beyond these considerations, consumers should pay close attention to specs such as coverage area, maximum throughput speeds, and the number of supported bands before making their purchase decision. Many current mesh router models also include advanced features like parental controls, malware protection, and voice assistants like Alexa and Google Home integration. With all this information in mind, shoppers are sure to find a router that meets their needs while providing excellent value for the money invested.
11. Bandwidth Management
The need for bandwidth management in mesh routers has become increasingly apparent as the number of connected devices and services continues to rise. As such, it is important that users consider their router options carefully when choosing a system for their home or office network. First, ensuring that your chosen router can handle the necessary load with maximum efficiency is essential. This means selecting one with enough ports, antennas, and other features to support your connected devices without compromising performance or speed. Secondly, make sure you pick a model that offers easy setup and configuration so you can quickly get up and running. Thirdly, look for a mesh router that offers control over usage limits – this will allow you to keep an eye on how much data each device consumes while avoiding unexpected bills due to excessive use. Finally, choose a model which provides robust security settings so you can be confident that your connections are always safe from potential hackers.
For these reasons, a good mesh router should offer plenty of flexibility in terms of setting up and managing user access privileges and providing high-speed internet connectivity and reliable security protocols. Allowing users to customize their networks according to specific needs and preferences can help optimize performance while ensuring privacy remains intact at all times.
12. Service And Support
As the demand for mesh routers increases, so does the importance of service and support. Providing quality customer service is essential when it comes to keeping customers satisfied with their purchases. Companies should take this into consideration when designing a product that meets the needs of consumers. When developing products, organizations must consider how they can provide reliable technical assistance and ensure quick resolution times for customer inquiries. This includes providing clear instructions on installing and using mesh routers as well as offering access to qualified technicians who are available 24/7. Additionally, companies should also strive to offer warranties on their products, allowing customers peace of mind if something goes wrong with their router.
It will be critical for businesses to develop plans that prioritize customer satisfaction while meeting any industry regulations related to service and support. By investing in effective customer service solutions, these organizations can build trust among their target audience and foster long-term relationships with them. Doing so will help them remain competitive by creating an experience that keeps customers returning for more reliable networking solutions.
Benefits of Mesh Routers
Mesh routers offer several benefits compared to traditional routers, including:
Improved Wi-Fi Coverage
Mesh routers use multiple access points to provide more extensive and reliable Wi-Fi coverage in your home or office. With traditional routers, you might experience dead spots where the signal is weak or non-existent.
Seamless Connectivity
You can move around your home or office with mesh routers without losing connectivity. As you move from one access point to another, the mesh network automatically switches to the strongest and most available signal.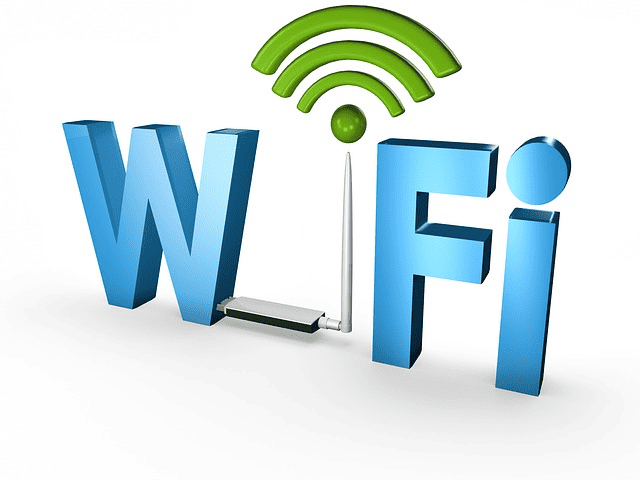 Scalability
Mesh routers can be easily expanded by adding more access points to the network. This means you can scale up your network as your needs grow without replacing your existing router. Better performance: Mesh routers use advanced technologies such as beamforming and band steering to optimize your Wi-Fi connection and deliver faster speeds.
Easy Setup
Most mesh routers come with intuitive mobile apps that make setup and management of the network easy, even for non-technical users.
Security
Mesh routers typically come with built-in security features such as WPA2 encryption and guest networks, which help protect your devices and data from unauthorized access.
Strategies For Optimizing Mesh Routers
As discussed, service and support are important factors to consider when purchasing a mesh router. Now it is time to turn our attention to strategies for optimizing these routers in order to maximize performance and minimize any issue that may arise over the course of use. It is essential for users to understand how their home or business network works in order to properly configure their router settings and troubleshoot any issues they may encounter.
The first step in optimizing your mesh router is understanding its features. Knowing which devices can be connected via Wi-Fi and which frequencies (2.4 GHz or 5 GHz) are supported by each device will help determine the best configuration options for optimal performance. Additionally, checking if additional antennas, cables, or other components are required before setting up your router is important. Doing so will ensure you have everything necessary prior to installation.
When configuring your router settings, several items should be taken into consideration. Security protocols such as WPA2/WPA3 should always be enabled while sharing bandwidth with multiple devices and must be managed properly to avoid network congestion. Utilizing traffic prioritization can also help enhance the user experience by ensuring certain applications have higher priority than others on the same network connection. With careful planning and proper setup procedures followed, users can look forward to improved signal strength and increased reliability from their mesh routers come 2023 and beyond.
Frequently Asked Questions
What Is the Difference Between the Netgear Orbi WiFi 6E and the Netgear Orbi WiFi 6?
The main difference between them is that the former features an additional band at 5 GHz, allowing it to offer even faster speeds than the latter. Additionally, the Orbi WiFi 6E also comes with a dedicated backhaul channel which helps improve overall performance and reliability when connecting multiple devices simultaneously.
Does Nest WiFi Pro Offer Faster Speeds Than the Linksys Atlas Max 6E?
The Nest Wifi Pro features advanced technologies designed to maximize network performance, such as adaptive backhaul, which helps to ensure low latency and fast speeds even when multiple devices are connected simultaneously. Compared with the Linksys Atlas Max 6E, the Nest Wifi Pro can achieve significantly faster speeds, making it an ideal choice for large households or businesses requiring high-speed internet access. Furthermore, its integrated smart home hub allows users to control their connected devices from any location using voice commands or the dedicated mobile app.
Are There Any Additional Features Available With the Asus ROG Rapture GT6?
The Asus Rog Rapture GT6 offers users a range of additional features surpassing many mesh routers' capabilities. Its advanced gaming center allows users to easily customize their experience and control settings. Its multi-gigabit networking ports provide enhanced speed and stability, while its integrated Wifi 6 support ensures strong signals throughout the home. Furthermore, it is equipped with built-in protection from malicious cyber threats as well as parental controls to ensure secure browsing for all family members.
Are There Any Bandwidth Management Capabilities With the Linksys Velop AX4200?
The Linksys Velop AX4200 is a tri-band router that offers bandwidth management capabilities through its Intelligent Mesh Technology. This technology allows users to prioritize the devices and applications they use most, resulting in faster speeds for those activities. The router also has an easy setup process and simultaneously supports up to 4 simultaneous connections. With this power, users can stream media or play games without experiencing any lag times. Additionally, the Linksys Velop AX4200 includes parental controls so families can control what their children have access to online. All these features make it an ideal choice for anyone looking for reliable home networking coverage with advanced management capabilities.
Conclusion
The advancement of mesh routers in the past few years has provided users with unprecedented connectivity and security. When selecting a router for your home or business network, it is important to consider all available options in order to determine which one best meets your needs. As technology continues to evolve at a rapid pace, it is likely that better solutions will become available in 2023. The future of mesh routers is undeniably bright. It seems clear that the technology will continue to evolve and become increasingly accessible and user-friendly. New features such as advanced parental controls, increased coverage range, improved speed, better security protocols, and more manageable setup procedures are all likely to appear in the next few years. This could make mesh routers an even more attractive option for consumers looking for superior networking performance from their home or small business environment.