E
very minute, someone becomes a victim of identity theft, a crime that is growing in popularity. One should take precautions against thieves who may steal sensitive information such as personal names, phone numbers, addresses, bank accounts, credit card numbers and Social Security numbers. Identity theft can be defined as the act of stealing another person's identity, using the victim's name, Social Security number and other personal information to obtain credit, goods, services or anything else of value. Access to personal information makes everything easier for scammers to commit identity theft. Scammers may open bank accounts and apply for additional credit cards or loans, among other things. In some instances, hackers might even provide the victim's name to the police in case of arrest. Paying close attention to privacy is the key to minimizing the damage caused by identity theft.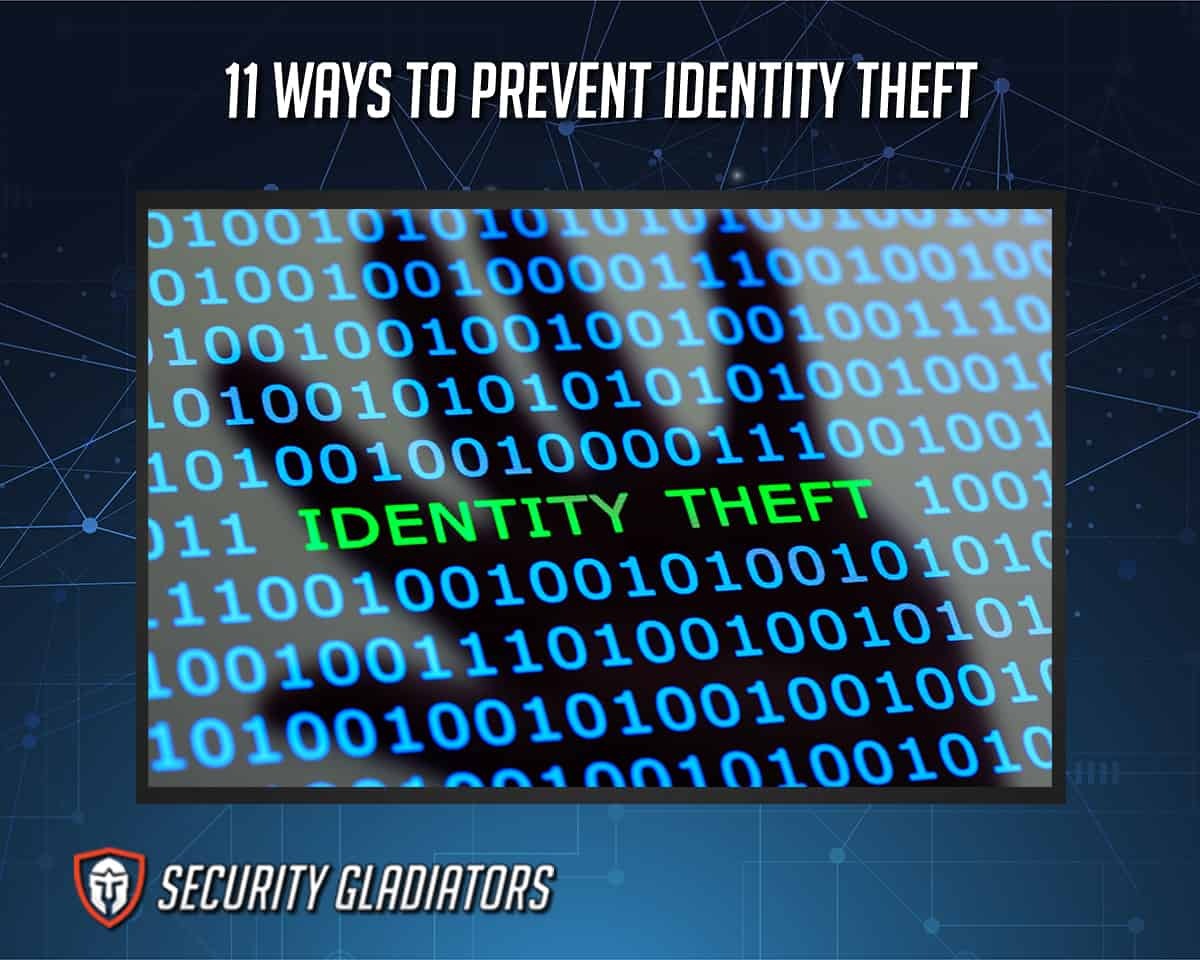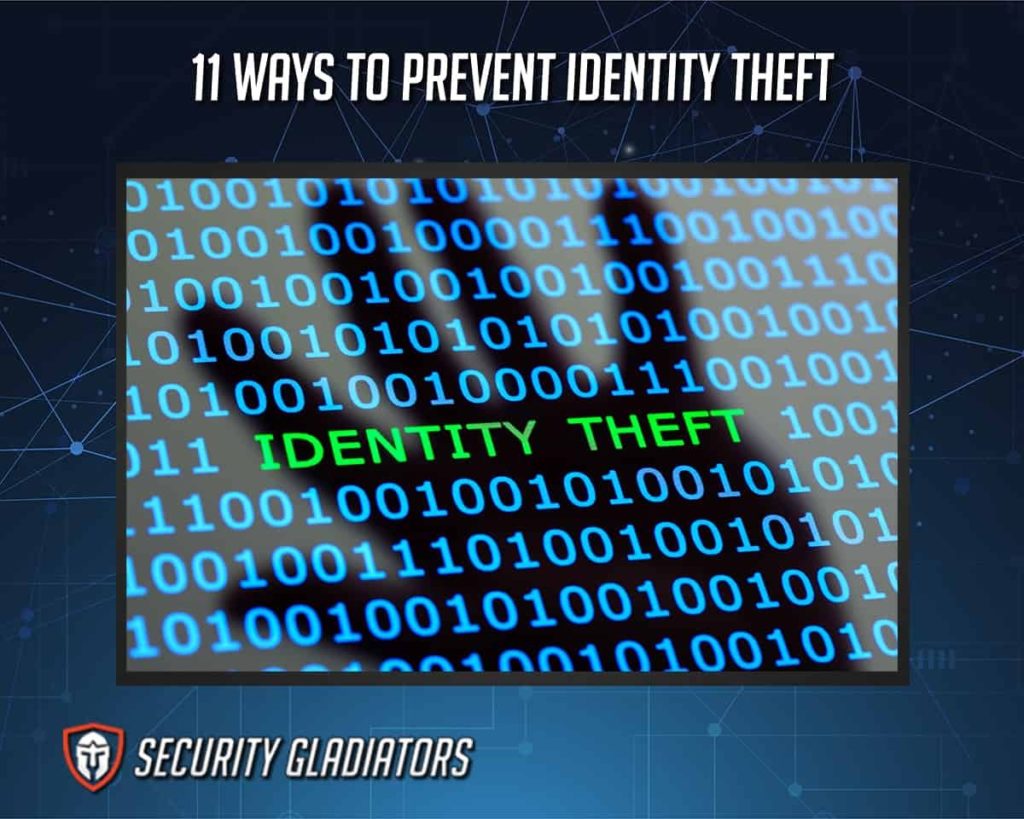 Identity theft protection starts with the basics, such as securing mail and shredding sensitive documents, and creating passwords for all available accounts, including email and social media profiles, so nobody else can have access. In addition, one should never use a Social Security number as a password. Identity theft protection also includes using VPNs, which are software applications that allow users to secure personal information by connecting to an encrypted network that hides the IP address and encrypts all data sent over the network. In addition, VPNs block all unsecured connections and protect against phishing attacks.
Some things to do to avoid identity theft are listed below.
Freeze your credit
Safeguard your Social Security number
Be alert to phishing and spoofing
Use strong passwords and add an authentication step
Use alerts
Watch your mailbox
Shred junk mail
Use a digital wallet
Protect your mobile devices
Check your credit reports regularly
The above list provides several tips on how to prevent identity theft.
1. Freeze Your Credit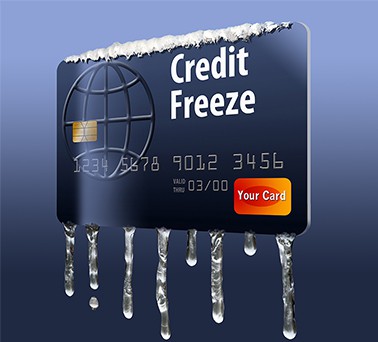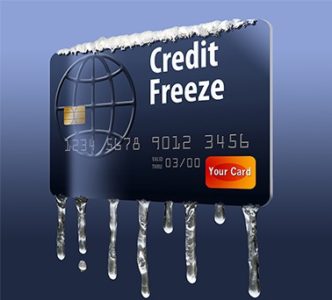 Freezing credit means credit bureaus can not release the consumer's credit information to any third party. Some credit card companies offer the ability to freeze credit. Identity thieves get information from credit reports, but freezing credit blocks scammers from accessing these reports.
After recognizing the signs of identity theft, the victim should immediately initiate a freeze on the credit file. Victims can use the major credit bureaus to freeze credit cards, such as Equifax, TransUnion and Experian, in addition to the person's bank. Even if someone steals a Social Security number or driver's license, attempts to open accounts will be blocked. Given the number of data breach incidents, account holders should consider freezing credit cards.
Some benefits of freezing credit cards are that the consumer can stop crooks from opening new accounts in someone else's name, stop credit card fraud and reduce the risk of identity theft.
2. Safeguard Your Social Security Number
Social Security is a personal identification number used to track an individual's earnings and taxes, and the number is the primary key to obtaining credit. Identity thieves can open new credit accounts and apply for loans in the victim's name by using a Social Security number.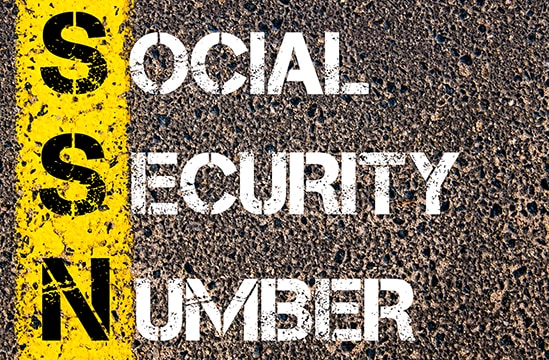 People should avoid sharing Social Security numbers unnecessarily to prevent this from happening. Individuals should ask for alternative methods of identification whenever possible. For example, avoid giving the number if a bank representative calls requesting personal information over the phone, as the caller may be a scammer trying to steal one's identity. Individuals should always inquire about the purpose of requesting the Social Security number and how the information is safeguarded and stored.
This is important:
Social Security numbers are rarely required, so consumers should avoid any requests. When a piece of personal data is hard to obtain, there is a reduced likelihood of the information being exposed in a data breach.
Once a person's Social Security number is safeguarded, critical information such as earnings, taxes, credit history and addresses connected to the number are protected from scammers.
3. Be Alert to Phishing and Spoofing
Phishing is a type of cyberattack that uses fake emails and websites to try to steal personal information. These types of attacks are prevalent, so online users should be on guard. Spoofing attacks are similar to phishing, except spoofing involves using the phone instead of email.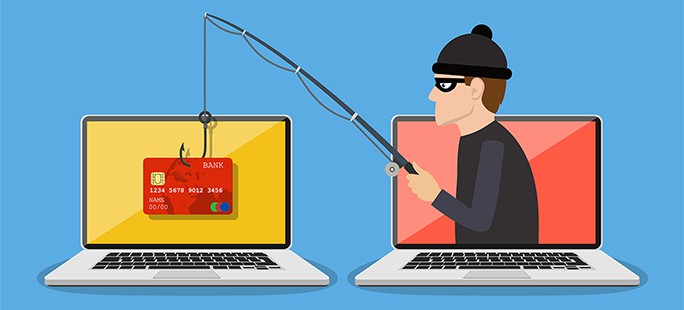 Phishing and spoofing attacks can be hard to detect because most appear to come from a trusted source. For example, identity theft may use spoofing to call an individual's bank through impersonation over the phone to get one's account information or Social Security number. Phishing websites impersonate sensitive sites such as banks to dupe victims into giving up usernames and passwords.
Through redirecting, a phishing site may trick people into thinking one is on the real site. Account holders should avoid divulging identities. If the user receives a message from a supposed bank asking for login information, the individual should not click any links and instead log on to the bank's website directly.
Note:
In a typical web browser setup, HTTPS URLs and lock icons are the best indicators of a secure website. Avoid websites flagged as fraudulent by antiviruses or browsers.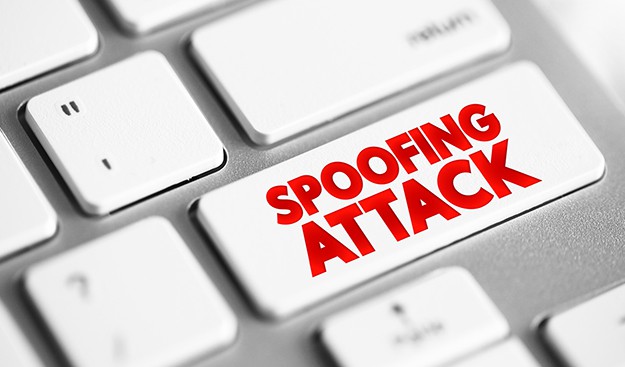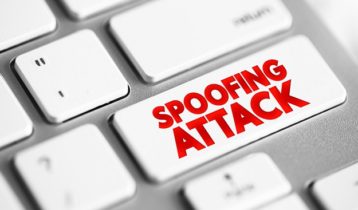 Employees are also vulnerable to phishing attacks. A technique known as spear phishing crafts compelling emails to tempt recipients into giving up sensitive information or even sending money to bogus accounts.
The advantages of being alert to phishing and spoofing are that one can avoid identity theft and fraud and raise awareness among others who may be vulnerable.
4. Use Strong Passwords and Add an Authentication Step
Passwords help protect online accounts but are not the end-all solution. Accounts need a unique, long and complicated password. Account holders should avoid creating passwords out of words, phrases or numbers that might be easy to guess. A password manager can help users generate, store and retrieve strong passwords.
An extra level of security is provided by two-factor authentication. To log in to an account, the user needs to provide a username and password; afterward, the account holder will be required to enter a random alphanumeric code received via text message.
Using the same password across multiple sites is certainly not a good idea, as a breach could result in an account being hacked. People are very susceptible and thus make very good targets for phishing attacks. As a result, hackers and thieves take advantage of this characteristic and try to log in to numerous accounts using the same username and password.
Pro Tip:
Breaking into a password-protected account is almost impossible, even if the hacker obtains a username and password. A password-protected account can't be hacked by brute force. Also, hacking into an account protected by two-factor authentication would take much longer, and the user will be alerted to protect the account.
5. Use Alerts
Computer security is an ongoing process. With new vulnerabilities discovered and exploited daily, users must stay alert to detect suspicious activity. The first step is to set up alerts, which notify the account holder via email or SMS when a website is hacked and account information has been stolen. For example, suppose an individual's bank account is breached, and a hacker starts making purchases through the user's account. In that case, one will be alerted and can take immediate action. The user should also set up alerts for any websites with accounts, not just banks.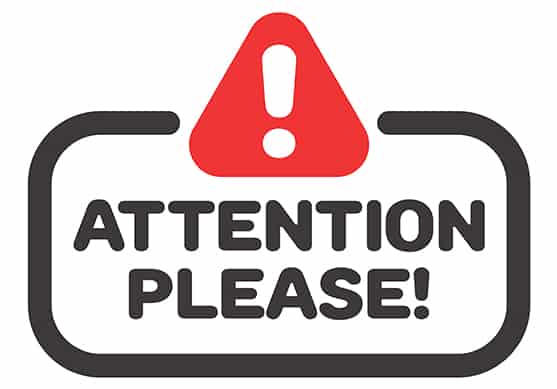 The best way to do this is through browser extensions like Web of Trust (WOT) or Google Safe Browsing that monitor websites for security threats in real-time. These extensions warn the user of malicious or dangerous links on a page and provide site ratings based on user reports and reputation analysis. The latter feature is particularly useful because the analysis indicates how likely the website will be hacked in the future—not just whether there are known vulnerabilities already present—which helps users decide whether to continue visiting the site in question.
Using alerts is advantageous because users can be proactive and take action against cyber threats. This is important because the more time passes after a breach, the more damage scammers can perform.
6. Watch Your Mailbox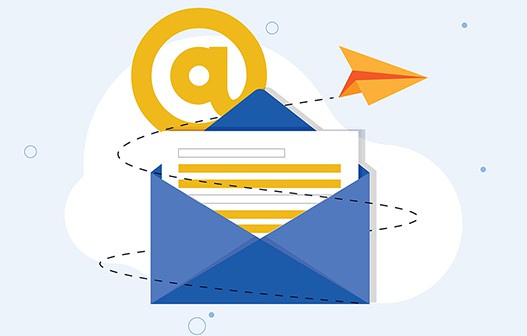 If a hacker infiltrates a bank or credit card company, the bank should contact the consumer as quickly as possible. However, there's a chance that the notification will be sent to the user's spam folder or otherwise misplaced. To ensure that no account information is missed, an individual can use an email address as an alternative specifically for important notifications from financial institutions and other organizations that hackers may target. Users can create new email addresses quickly and easily through Google/Gmail, which will forward incoming messages to the primary email address. This means the user can respond more quickly when a breach notification is received, and there's no worry about missing important information.
7. Shred Junk Mail
Junk mail is another source of confidential information that can be stolen and used for fraud. Individuals should always shred junk mail as soon as possible after reading. The U.S. Federal Trade Commission reports that identity thieves often use information gleaned from junk mail to steal consumers' identities. This information can also be used to open fraudulent credit card accounts in the names of unsuspecting individuals.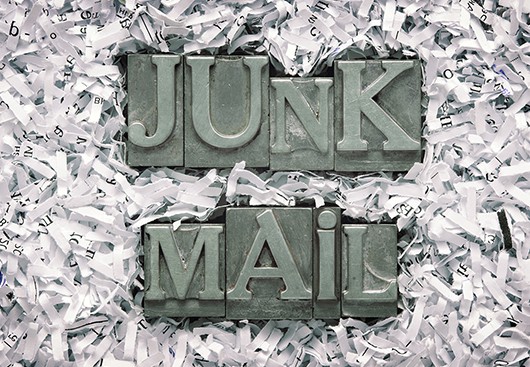 For people living in an apartment building where the trash is collected from a common area, shredding is required. The advantages of shredding junk mail are eliminating useless marketing materials and periodicals, protecting sensitive information from being stolen, and saving time and space.
8. Use a Digital Wallet
A digital wallet is a way to store credit card information to make purchases and access the credit card number without carrying around a physical card. Most major credit card companies offer digital wallets, as do many banks and other financial institutions. Account holders can also find third-party digital wallets on the Apple App Store and Google Play Store. The most popular services include Apple Pay, Google Wallet and PayPal.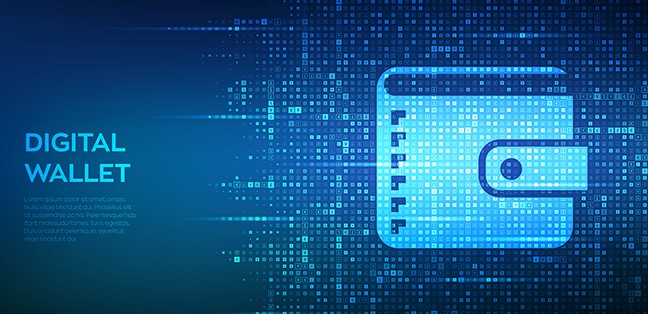 Some digital wallets automatically keep track of recent transactions, so the user doesn't have to worry about misplacing receipts or statements. Users can set up automatic payments for recurring expenses such as monthly bills or rent. This is a great time-saving feature for tracking when the bills are due or determining how much is needed each month.
The benefits of a digital wallet include convenience, flexibility, security and control. Account holders can access digital wallets from any device that can connect to the internet or an app store.
9. Protect Your Mobile Devices
Mobile devices are becoming more popular but also tend to be vulnerable to hacking. Cybercriminals may attempt to access the user's device or steal information. The first line of defense is to be aware of potential threats and take steps to protect the device from being hacked.
Installing a mobile security app that alerts when someone tries to access the phone and keeps track of unusual activity is recommended. The user can also use the app to remotely wipe data when a phone is stolen or lost. Other useful security applications include antivirus software and VPNs.
Mobile device users can use face ID and biometric identification to unlock mobile phones. Most mobile phones come with fingerprint scanners and facial recognition technology. If a phone is new, the user should take the time to learn how to use these features.
Users should also avoid saving passwords in browsers, which can be easily hacked. Instead, use a password manager that creates unique passwords for each online account. A password manager can also help store credit card information, so there's no need to save passwords on mobile phones.
iPhone users should consider adding a trusted backup phone number to Apple accounts, which will help users retrieve data in case the phone is stolen. Protected mobile devices safeguard against malicious software and hackers and are valuable tools in emergencies.
10. Check Your Credit Reports Regularly
Individuals should check their credit report at least once a year to ensure no unauthorized accounts or activity. Cybercriminals can open an account in someone else's name and use that information to make purchases.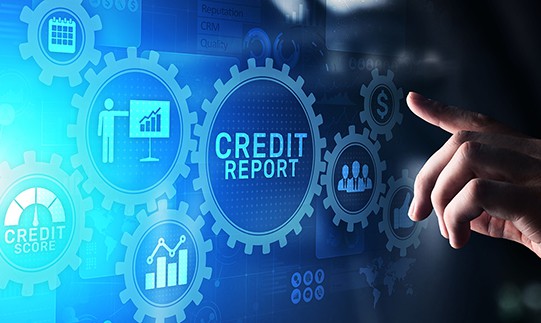 Account holders should also check credit scores to ensure the information is accurate. If inaccurate, individuals can dispute the information and get the score corrected.
The advantages of being up-to-date with credit scores are that individuals can fix errors, know the current credit ratings, take steps to improve the scores and be aware of any financial changes.
11. Monitor Financial and Medical Statements
Financial statements provide a detailed view of a consumer's financial situation, including credit card and loan information. Medical statements give information on medical insurance coverage and related expenses. Consumers should check these statements regularly to ensure everything is in order. Many companies will also send customers an email or text with financial statements attached.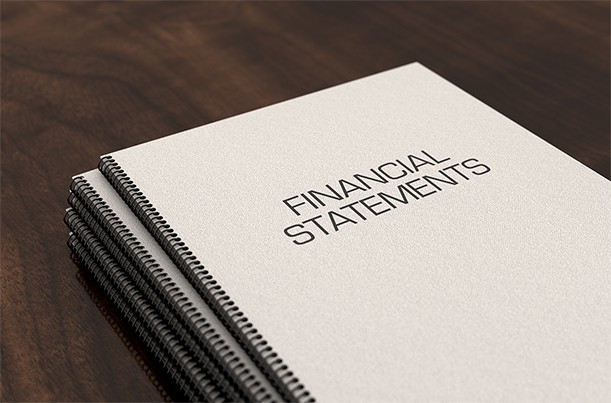 The advantages of financial and medical statements are that the consumers get to see the financial and medical records in detail. Users get a chance to check for missing payments, errors and fraud.
What is Identity Theft?
Identity theft is stealing information to commit fraud. Identity thieves steal credit card numbers, Social Security numbers, driver's license numbers and other personal information. These scammers can use the ill-gotten data to open accounts in the victims' names, run up debt, file false tax returns or steal the victims' identities to obtain employment.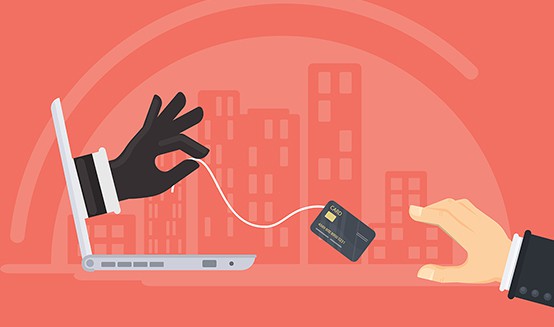 The act of identity theft is a growing problem, as identity thieves are becoming increasingly sophisticated. Hackers use computers, software programs and cell phones to commit crimes.
What Are the Dangers Associated with Identity Theft?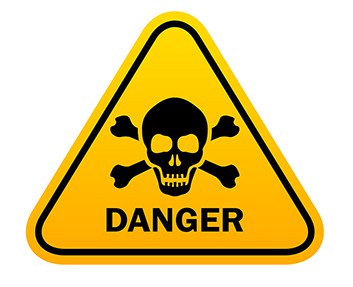 Any person can become a victim of scammers, resulting in various dangers of identity theft. The scam may damage credit ratings, prevent the consumer from obtaining loans, delay tax refunds and deplete the victim's bank account. Wrongfully being arrested might be one of the more severe consequences. As a result of the crime, the victim may be held responsible for the debts incurred by the identity thief. The victim may have to clean up the credit report and spend time and money resolving issues caused by the crime. The situation can also burden victims trying to maintain personal and professional lives while dealing with these issues.
When Should I Report My Identity Theft?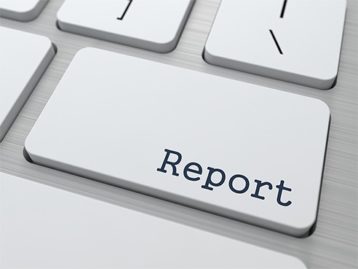 Victims should file a report immediately after noticing the signs of identity theft. Acting as soon as possible is essential because the longer the crime goes, the more harm is caused. Consumers should contact law enforcement to report identity theft. The victim should also contact the three major credit bureaus, which will place a fraud alert on the victim's credit file to prevent identity thieves from opening up more accounts in their name.
Once the fraud alert is placed, no money can be transacted until the identity is confirmed.
Where Can I Find Assistance with Identity Theft?
A victim can contact the Federal Trade Commission (FTC) to get assistance for identity theft. The FTC's website has a section dedicated to identity theft, including information on how to report identity theft, how the recovery process works and ways consumers can avoid such threats in the first place. Individuals can also visit identitytheft.gov, created by the FTC and Department of Justice, as a resource for victims with questions or concerns. Contacting a state attorney general is also another option.
Users can contact the three major credit bureaus to place a fraud alert or security freeze on credit reports. A fraud alert is free. The security freeze prevents creditors from accessing the credit report without the account holder's consent. Some major credit bureau helplines are Equifax: 1-800-525-6285, Experian: 1-888-397-3742 or TransUnion: 1-800-680-7289.
How to File a Complaint for Identity Theft?
The steps to file a complaint for identity theft are given below.
First, visit the FTC portal, identitytheft.gov, for information about filing a complaint with the FTC.
The victim can also file a complaint with the FTC by calling 1-877-FTC-HELP.
Using the information provided by the victim, the FTC will allow the victim to access a recovery plan.
Next, the victim needs to obtain and present a copy of the FTC identity theft report to the police while filling out the report.
While filing the complaint, the victim also needs to provide a photo ID, address and proof of identity theft.
These are the general steps for how to report identity theft.
Is There a Service that Protects You from Identity Theft?
Yes, several services protect users from identity theft. One is LifeLock, which offers identity theft protection, credit monitoring and internet security services. Other services that provide identity theft protection include IdentityForce, IDShield, Experian IdentityWorks, ReliaShield, Identity Guard, Aura, PrivacyGuard and IdentityIQ. Security Gladiators has a detailed analysis of the 10 best identity theft protection services in the market.