The internet is loaded with ample opportunities as a relevant part of everyday life for the average person. However, while the opportunities abound, internet spam increases, and more people are being scammed out of their money or identity based on false promises. An average of up to 70 types of internet spam have been discovered worldwide, the most common being mobile spam, link spam, email spam, content spam and social networking spam.
While most people have been spammed in diverse methods, the results are essentially the same. Victims are enticed to make decisions that lead to loss of money, portfolio, valuables, personal data and access to internet accounts. Some people fall prey to spammers out of greed, while the majority fall prey due to a lack of understanding of spammers' strategies. Some spam emails or calls often replicate real events, making any unobservant person easily fall victim. The ability to recognize the various types of internet spam will assist people in noticing spam and avoiding the negative consequences.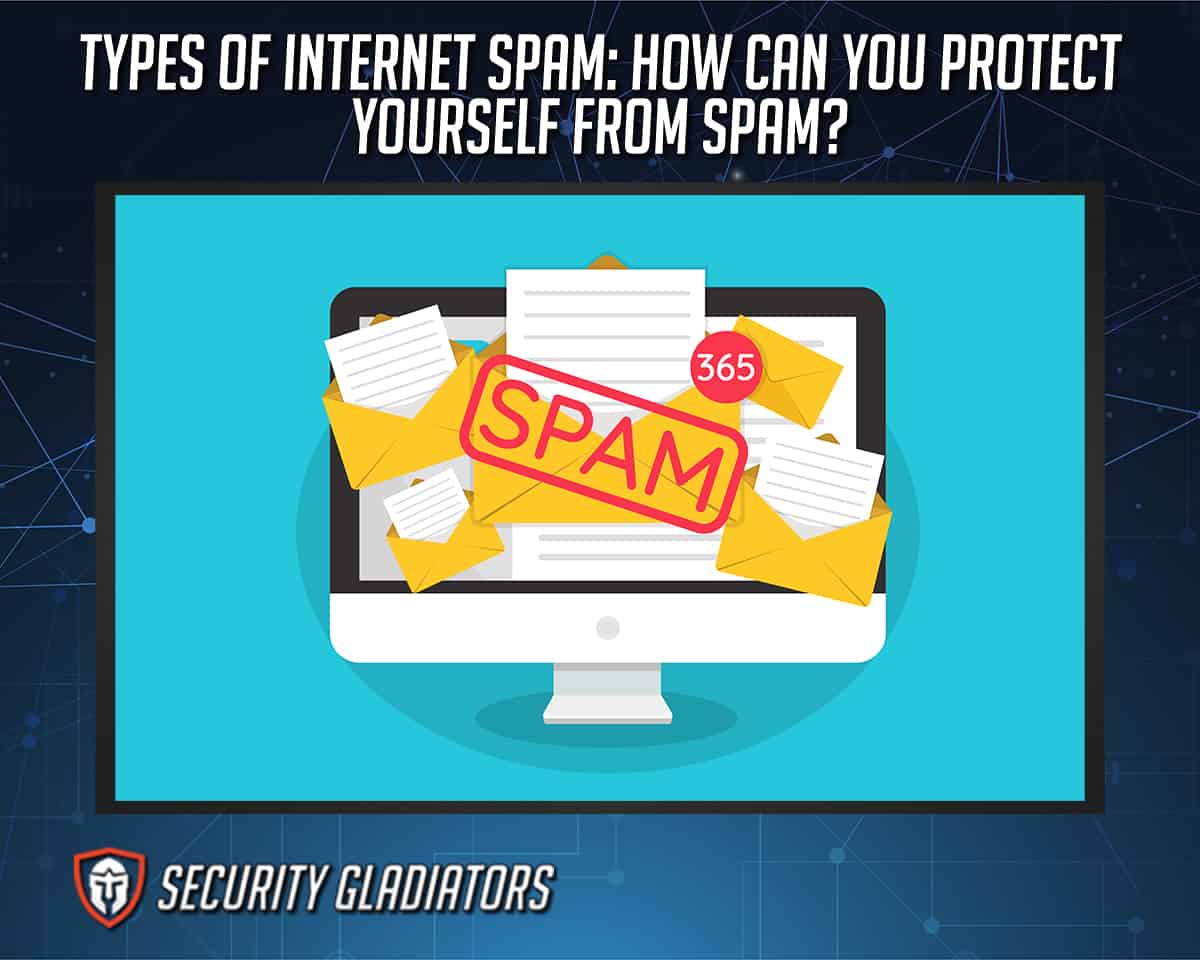 1. Mobile Spam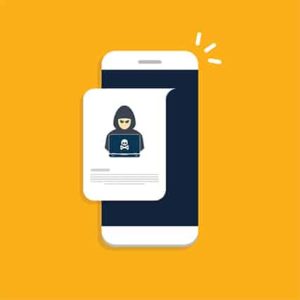 Mobile spams are unwanted text messages delivered to mobile phone subscribers, usually in bulk. These spam text messages frequently come from senders who are not on the target's contact lists and are delivered via a bulk messaging provider.
Unlike spam emails, mobile spam does not require victims to access the internet. Spamming has become easier as technology has advanced. The spammers will only include the users' phone numbers in bulk messages, and victims will get the messages at once. There are also various ways for senders or spammers to obtain people's contact information. Some of these sources are phone book lists, public contact pools, web application tools that extract contact information from the internet, and other auto-dialing tools that generate phone numbers at random to call or message.
Sending unsolicited communications that compel victims to click a link, engage spammers or pay a large sum of money is easy once spammers have a list of contacts. Spammers may want to infect users' devices with malware, gain access to data or infringe on people's privacy.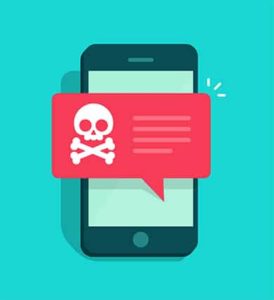 Customer service texts from a well-known service, such as a bank, could potentially be spam text messages. The spammer will impersonate a bank employee, requesting that clients give a secret code associated with sensitive financial information. Spammers may also send a message informing the victim of delivering a shipment that the victim is unaware of or that does not exist. Following that, victims are asked to verify the receipt of such items or to grant unauthorized access to financial accounts.
Following any of these actions exposes people to risks and indirectly allows spammers to access passwords and other personal information. Allowing spamming may render a victim's phone vulnerable to receiving more spam messages, some of which may include malware.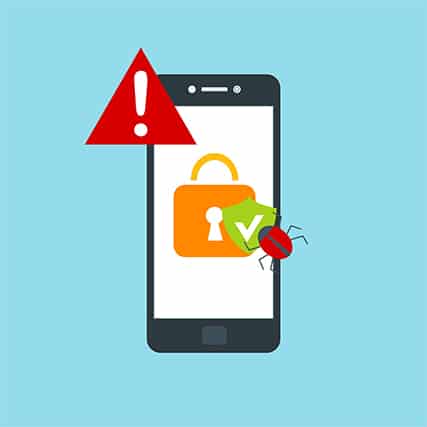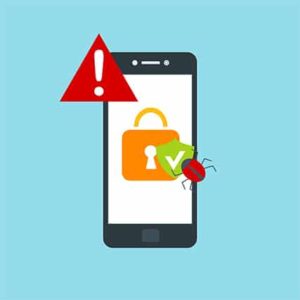 However, understanding how to stop spam texts is critical. Although technology makes accessing people's information without consent possible, individuals must learn how to respond to spam. Reading and verifying the source of every message before taking any action is one technique to avoid spamming. Also, ignore messages that seem to be urging people to win a prize. Most importantly, avoid clicking on links in text messages and do not give out any personal information.
Also, activate message filtering through the phone's settings to prevent unsolicited text messages from unknown sources. To block messages from mass messaging platforms, dial the USSD shortcodes issued by the network provider. Some apps can also block unwanted calls and messages. Search for compatible anti-spam apps with good expert reviews and user ratings in the Apple App Store or Google Play Store. Users can also report spammers by sending a message to 7726 (SPAM), a spam hotline.
2. Link Spam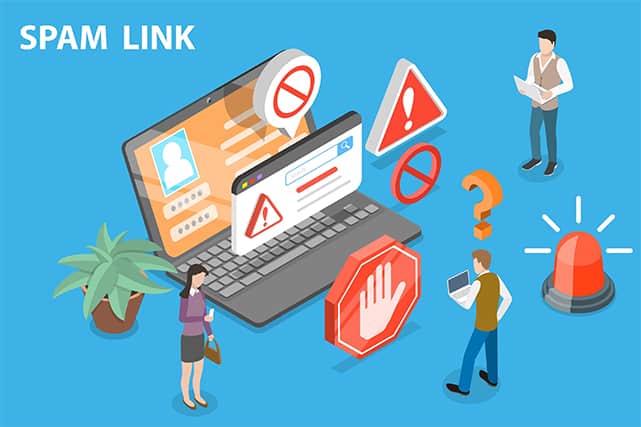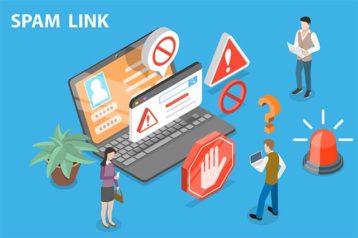 Link spam occurs when people are asked to follow a link in an email or text message to get more information about the subject of the email or message. While reputable sources may send messages with harmless links, spammers may try to steal people's information, attention or personal data. Spammers employ links since most links on the internet are connected to additional useful information. Internet users generally trust links, yet recent link spamming incidents have led many to be cautious about following any link.
In a text message or email, a link is usually identified as a streak of words with a ".com," or some other domain extension or as a phrase underlined in blue. Spam links, whether dangerous or not, appear to be the same. There are minor differences that may be difficult to notice at first sight. Understanding links is critical to avoid landing on an unknown page or a clone of a legitimate website. Some spam URLs simply require a click to obtain information, while others demand specific actions to complete the mission.
Note:
It's worth noting that link spam can also appear on a webpage, prompting users to click a button or take further action. Also, link spam could be disseminated in blog comments, social media posts and other places, or inserted in photos, to lure people from real websites and fraudulent ones.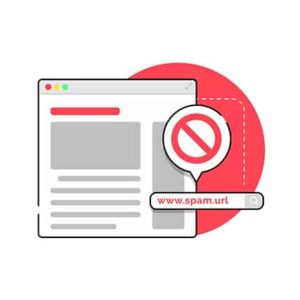 If a spammer successfully convinces people to click a spam link, users are victimized. By clicking on a spam link, users risk becoming vulnerable to future spam, exposing personal devices to malware, luring users to sensitive personal information, allowing spammers to steal essential financial information, or, in the worst-case scenario, making payment for fraudulent or non-existent service.
Since spammers spread the links through various channels, including websites, emails and social media posts, people should be aware of these links. Spammers prey on people's curiosity, make too-good-to-be-true offers, promise discounts and prizes, or pretend to be a reputable website offering useful information.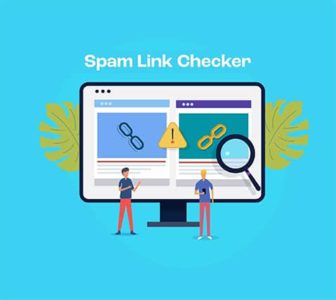 Link spamming sensitivity will aid in the checking of links before clicking. Even if the links appear to be familiar, take the time to examine and observe the characters in each one. Check for any symbol, underscore or character throughout the observation to distinguish the link from others. The outcome of the observation will determine whether or not the user should click the link.
For PC users, hover the cursor around the link to read the link description if the link appears to be incorporated in a word or phrase, such as "click here." Alternatively, long-press to copy the link on a smartphone to double-check the link before clicking. Also, beware of clicking on links in the comments areas of popular social media or blog posts, as most are spam links.
However, do not be distracted by the striking statement that precedes a link; proceed with caution and observation before clicking.
3. Messaging Spam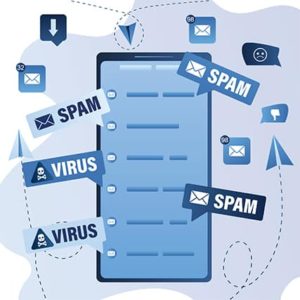 Message spam is a type of spam that bombards consumers with unsolicited information and is prevalent across instant messaging platforms. Message spam entices users to take action, such as clicking a link or forwarding the message to others. As a result, many people have unintentionally spammed others by sharing spam messages.
The spammer's goal is to use people to reach out to more people or persuade people to do something risky. Spam text message examples are common in instant messengers such as WhatsApp, Facebook Messenger, Snapchat and other platforms, just as common in mobile phones.
To avoid message spam, check the message's credibility before sharing the message with others. Additionally, some senders should be reported or blocked from sending malicious messages in the future.
4. Email Spam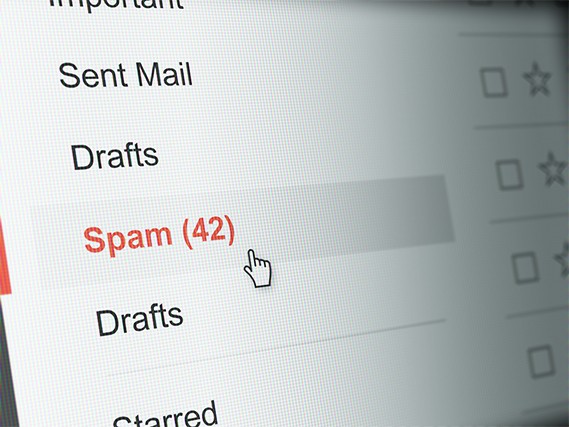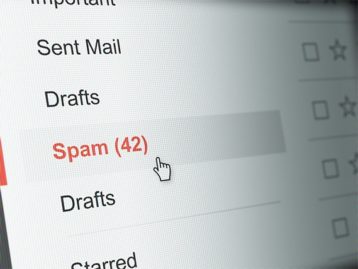 Email spam messages are generally from unknown sources posing as experts in a field that people are interested in. The post might entice people to click or make decisions that benefit the sender or may lose something in the long term after following the sender's advice. When a user's email address is publicly visible on the internet, email spam occurs faster. The user will then most likely receive a slew of irrelevant communications in the form of spam mail.
Examples of spam emails are adult content, computer guidance, medical tips, cash prizes and lottery scams. Although avoiding email spam might be difficult, there are still some ways to prevent and stop spamming.
Anti-spam filter extensions are one method of preventing email spam. Also, before signing up for newsletters, double-check the trustworthiness of websites and services. Instead of replying to spam messages, label the messages as spam and report the sender. Verify the message to see if the known source's account has been hacked. Using antivirus software to protect emails from spammers is another convenient technique to avoid spam communications.
5. Content Spam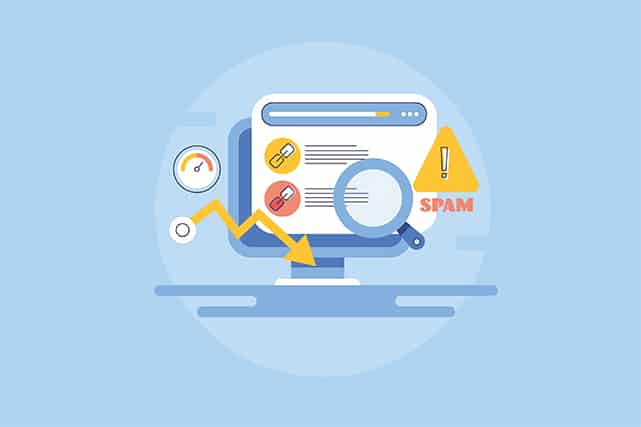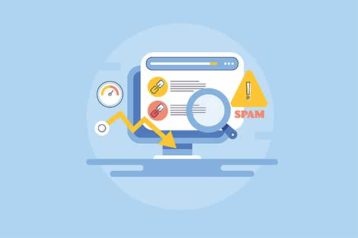 Content spam is a technique employed by annoying websites to boost search engine rankings by cramming a webpage with keywords related to content that people look for at random. This content spam's main goal is to entice visitors to visit the website. The content on the website is frequently irrelevant to the information that the user seeks. However, the goal is to get the user to visit the page, then divert people with other content, hoping that people will click on the content. The spammer usually tries to get the user to keep clicking on a loop of links in an effort to locate the material, but this rarely works. Websites are known for this type of spam.
This is important:
Before clicking on a website, check to verify if the website is secure. Scanning a webpage and seeing a lot of advertising, pop-ups and unrelated information can also indicate that the website has not been authenticated. After the verification, determine whether to stay or leave the site right away.
6. Social Networking Spam
There are many types of social networking spam, but the most prevalent is being targeted for unsolicited messages by certain people. While the frequency of the messages may vary, others impersonate normal individuals and pretend to need assistance to spam people with irrelevant posts and requests. Some of these prey on a victim's perceived relationship flaws to trick people into handing over money or other sensitive information.
Cybercriminals frequently use prominent social media platforms to lure unsuspecting users into becoming victims of social networking spam. Because social networking is all about engaging with people on social media platforms, cybercriminals can impersonate official services like Facebook, Twitter, Instagram or LinkedIn and use hijacked accounts for various malicious purposes.
This type of spam is sent to obtain users' personal information via deceptive messaging. The basic purpose of social networking spam is to compel anyone to open a link, divulge logins and passwords, or give other sensitive information. However, the harm is identical to that caused by most spam. Inadvertently, victims may download malware programs like keyloggers to record keystrokes and Trojans to send information to hackers.
To avoid spam, avoid being too cordial with new connections. Limit the amount of personal information provided on social media to prevent spammers from gaining access. People using an online dating service should double-check a user's identification before getting too personal.
7. Malspam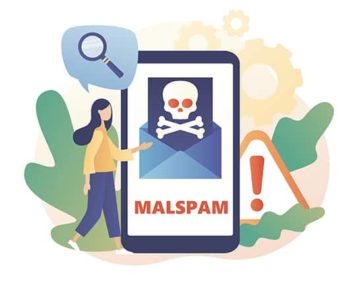 Malspam, often known as malware spam, sends malware to a user's phone. This virus usually includes a link or an attachment that, when clicked or opened, exposes the user's phone to infection. Malspam can take the form of a script that gathers essential information from the user's phone and then runs malware. Bots, Trojans, spyware and ransomware are all examples of malware.
Spammers utilize this approach to deceive users into opening a Microsoft Office attachment or clicking a link in an email. To make the receiver believe the email is real, the attacker uses stolen email messages as a basis. The recipient may even believe the communication is from a known source. Malspam, on the other hand, exposes users to malware and other types of cyberattacks. For example, an organization could suffer legal issues due to spamming. If cybercriminals hijack and utilize the company's domain to promote spam, this could result in legal ramifications.
This is important:
Users should use an antivirus plug-in as a precaution to prevent harmful software from being downloaded to the device. Also, avoid clicking or downloading files from unfamiliar sources as much as possible.
8. Advance-fee Scams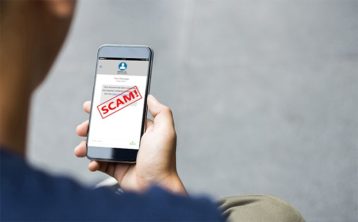 This type of spam is frequently delivered as an email, requesting that a user pay a one-time price to obtain a service or receive a reward. The payment is frequently labeled a processing charge to give the person access to a certain benefit. Typically, these emails come from unknown sources or people posing as authorities, intending to gain people's trust. The problem is that after the payments are made, the victim may never hear from such individuals again, and the money is lost. Spammers may continue to contact the victim regarding the process but to dupe the victim in the hopes of receiving a benefit or reward.
For example, an email may invite recipients to claim a free iPhone by only paying a shipping or processing cost to a specific organization or location. After this is completed, consumers will understand there was no free present, and the money is gone.
Because spammers will continue to attract people's attention, the simplest method to avoid advance-fee scams is to avoid such deals and ignore emails containing enticing messages.
9. Tech Support Scams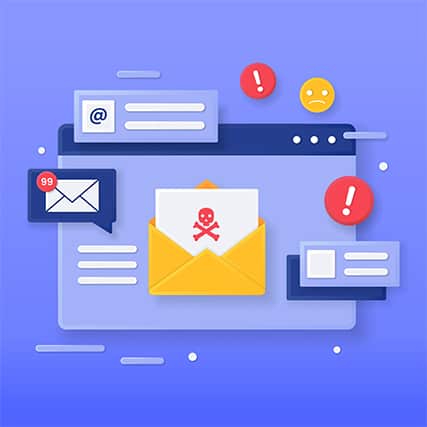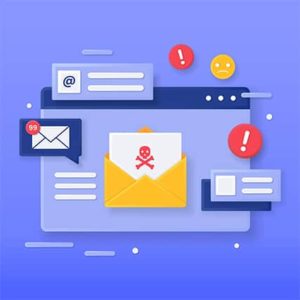 Tech support scams are sometimes sent in the form of emails, text messages or phone calls, warning users of a technical issue and demanding that users contact someone for assistance. These scams frequently impersonate prominent IT organizations, promising users discounted or free help to solve an issue. The spam may even be a pop-up window informing users that the device has been infected with a virus and that downloading a specific piece of software will help users resolve the issue.
Tech support scams can also take the shape of websites that provide free versions of commercial services, such as downloading a paid VPN for free from an untrustworthy promising website. Perhaps there is a problem after the download, and the user is told to pay a sum to solve the problem after contacting tech support. A tech support scam comes from fake websites and hackers attempting to dupe people into paying for a service that isn't authentic.
To prevent being a victim of this type of scam, be cautious when using the internet and double-check random pop-up messages asking people to take action to solve a problem that would ordinarily need money for free.
10. Spam Calls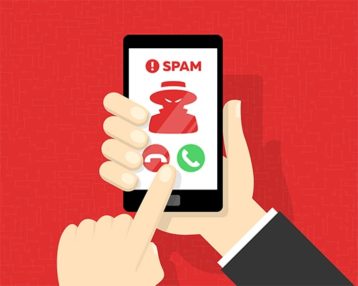 A spam call comes from an unknown number and asks individuals to do something, such as click a link that would be provided after the conversation ends or give out sensitive information that could be used to steal from people in the future. Robocalls, which appear to be from a real person but are an automated voice on the other end, are another type of spam call.
Spammers frequently utilize spam calls to verify that a phone number is in use, thereby identifying the subscriber as a potential target for future spam calls and messages.
Use a spam filter third-party program to help identify a spam risk call, or use the phone's "block contact" setting to prevent such numbers from calling.
11. Phishing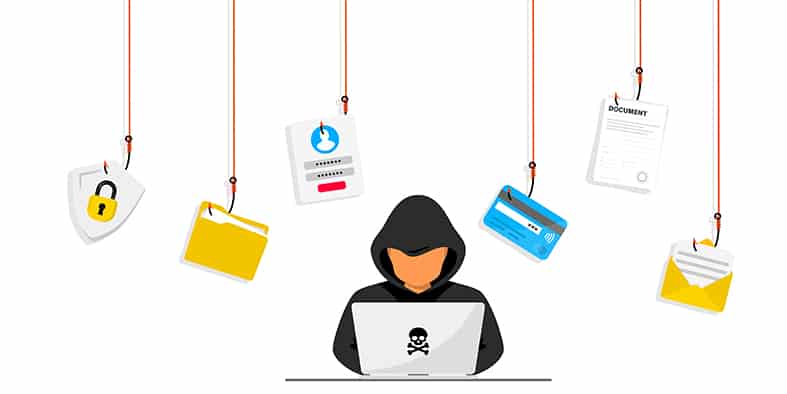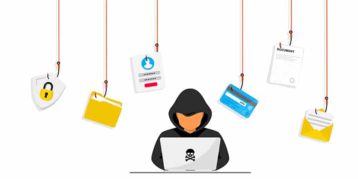 Spammers employ phishing emails to deceive users into giving sensitive information, such as credit card numbers and passwords, by sending messages randomly to multiple people. These emails and text messages use various strategies to persuade recipients to open an attachment or click a link. When acting as a known organization or enterprise, such as a bank, the spammer may try to persuade consumers to confirm or update personal information through the spammer. Spammers could also offer a payment link, implying that using the link will make submitting a payment easier or faster.
Spammers employ the phishing method because the spammers know that most people will not double-check the details before acting. Some people would respond in panic or fear missing out on an opportunity. Some people also prefer to bypass cumbersome yet necessary processes.
Users aware of how most spammers prey on people's emotions and wants are better prepared to prevent spamming strategies. Users should pay extra attention when receiving emails or phone calls asking people to update private information or click a link to get anything for free.
12. Vishing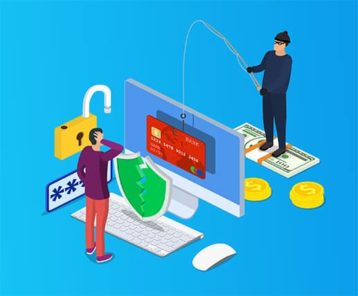 Vishing is a type of internet spam that uses deceptive tactics to persuade a target to undertake activities that expose the victim to an online attack. Vishing is sometimes based on pre-existing information about the victim. In the form of threats, the attacker then uses that information to persuade the victim that the message is from a friend or family member. The attacker could also force victims to transfer payments or reveal sensitive information, making the victim vulnerable to financial fraud.
To avoid becoming a victim of
vishing
, try not to panic after receiving a questionable communication, and double-check the details with a reliable source.
13. Baiting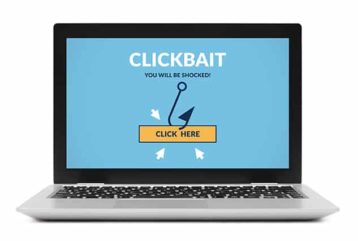 Baiting spam frequently takes the form of clickbait, whereby victims deliberately click in expectation of a promoted offer or out of curiosity about current events. Spammers frequently utilize the bait to gain access to things like emails and passwords or infect a victim's device with malware.
To prevent being a victim of bait offers, practice additional caution before clicking on a link that appears to guarantee any kind of a good deal.
14. Quid Pro Quo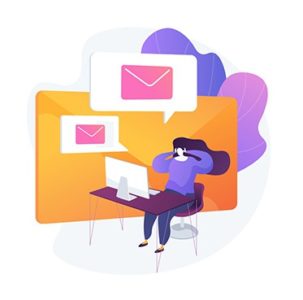 Quid pro quo, sometimes known as "something for something spam," is a type of spam that offers to assist individuals in exchange for something else. This could be in the form of an email, text message or phone call, promising to help someone with a problem. If the victim falls for this deception, the victim is forced to divulge important information due to the vulnerability. This strategy also allows the spammer access to important files, passwords and other information, making defrauding the victim easier.
The simplest approach to avoid a quid pro quo scam is to ignore such texts completely. Knowing that scamming is common should deter people from trusting or responding to spam communications.
15. Trackback Spam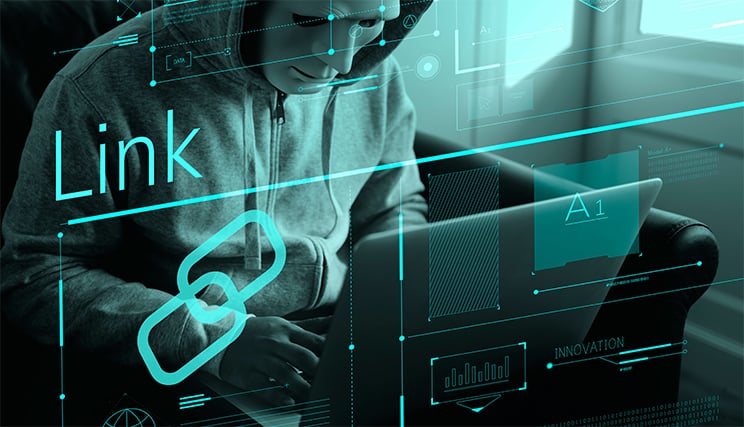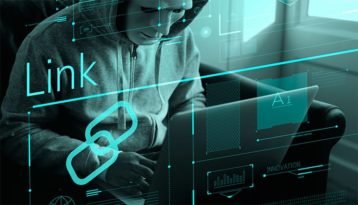 Spammers employ trackback spam to target various websites and leave a spammer's link on the websites, allowing users of those websites or blogs to click on the link and be directed to other malicious websites. Using spam filtering technologies and deactivating link comments can help lessen the impact of trackback spams on a target website.
External links requesting users to click on a link for further information or to learn more about a subject should be avoided. Most importantly, do not allow curiosity to trigger carelessness to click such links.
16. DDoS Attacks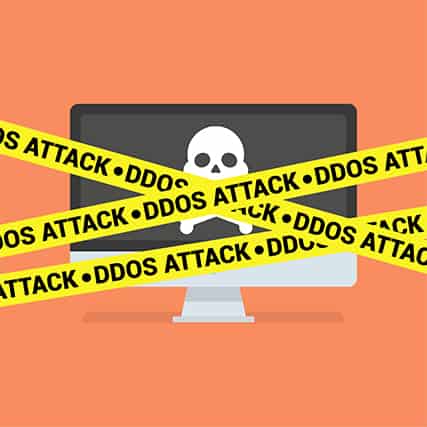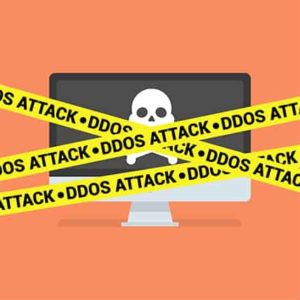 DDoS (Distributed Denial of Service) attacks are more likely to hit websites with a steady stream of traffic. A DDoS attack involves an attacker using many remote resources, known as bots, to send a flood of requests to a website's server, causing the site to crash. Spammers may utilize a DDoS attack to bring down major websites' servers, making the website inaccessible to legitimate users.
Users and website operators must be aware of the average level of traffic to the webpage to detect DDoS attacks. Setting higher broadband for the server will also help avoid a breakdown in an attack.
Users can also set a timer for half-open connections, stopping attackers by removing faulty packages. Organizations or individuals can also contact a DDoS expert firm or any network service provider to resolve the issue.
17. Comment Spam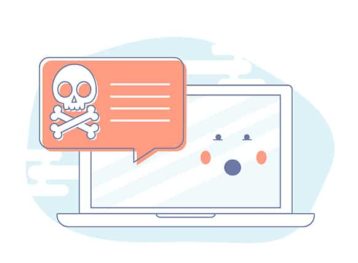 Comment spam is a type of internet spam in which bots or unknown individuals leave uninvited comments or malicious links on people's websites or under social media posts. Most of the time, these remarks are irrelevant to the topic and may be found on various sites. Spam comments are frequent on social media sites like Instagram, Quora, Facebook and YouTube.
Users may also fall prey to the lure of the tempting call-to-action, believing that such links or comments would provide specific solutions as promised. However, website owners and content creators on social media pages must be aware that spammers may utilize such spaces to target naive users, especially on high-traffic sites.
Users can delete or report spam comments, flag messages as spam or limit comment access on a post or webpage to deal with comment spam. A captcha test can also be used to prevent bots from accessing any online posts.
What is the Most Common Type of Internet Spam?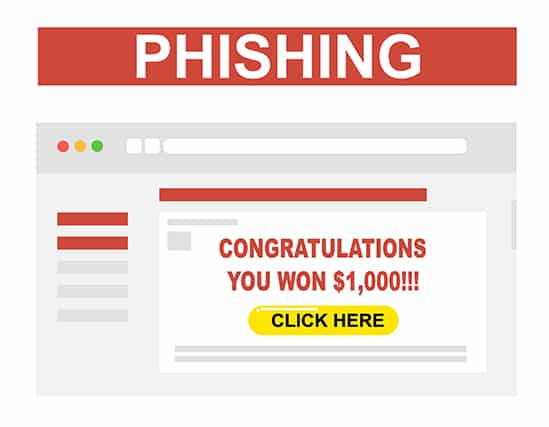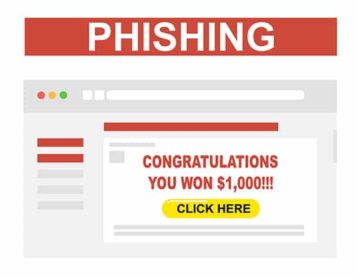 While most people will not be victims of a spam email or a quid pro quo, the most common sort of online spam is phishing. Hackers aim to impersonate a legitimate financial institution, such as a user's bank, and then lead the user to the hacker's platform to update personal information. Hackers may use spam calls to ask for personal information to authenticate the user's actual identity.
Most individuals fall for this type of spam because spammers frequently gain access to personal information that was previously only shared with the organization or institution. The spammers may begin by informing the user that something is wrong and that rapid response will make dealing with the matter better. Many consumers divulge this information in a panic, only to discover hours later that the institution issued no such message or made no such calls and that the user's bank account has been wiped clean.
People are instinctively skeptical of text spam or email spam, unlike other varieties of spam, especially when users cannot trust the source. Phishing appears so real to many people to the extent of forgetting to double-check the facts before acting. Surprisingly, there is always news about people falling victim to phishing attacks, as well as the percentage of those who fall victim every year.
How to Protect Yourself from Spam?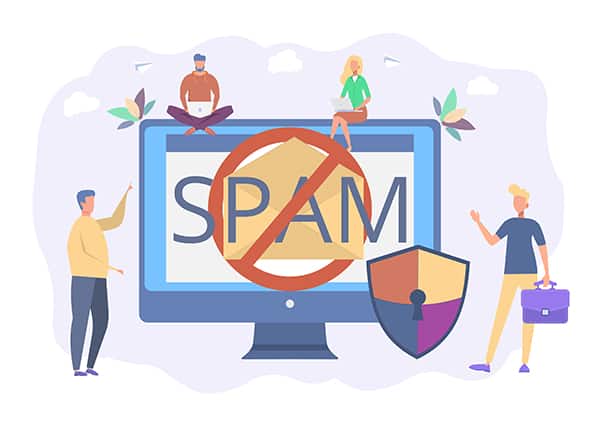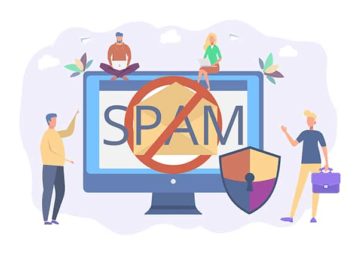 Users can safeguard against email spam by not exposing personal information online, such as email addresses. Sensitive information should be kept as private as possible so that spammers who use web crawlers to look for email addresses cannot locate it.
Second, block spam emails or text messages immediately and do not respond after getting the messages, especially if the sender is unknown. Spammers will list a user's email as "active" if users reply, making a constant target for spammers.
Another technique to protect users from spam is to create several dummy email addresses to register on public platforms. This prevention will help users stay safe online. Users should set restrictions on personal and business email usage so spammers cannot reach individuals using personal email addresses.
Another strategy to keep users safe online is to employ spam filtering tools and antivirus software to prevent spam messages from reaching users' inboxes. Thanks to this software, users' downloads are also protected from spam and malware threats.
Note:
While there are several techniques for people to protect their online identities, one of the most important practices is double-checking links before clicking on anything. Before clicking, carefully examine the link to ensure that the URL leads to the specified destination site. If the link is not from a trustworthy source, do not click it. Also, if the material on a website appears questionable after following a link, leave the site immediately. Verifying links can help
protect from spam
, as most spam messages require linking URLs for users to click.
Can a VPN Protect an Internet User from Spam?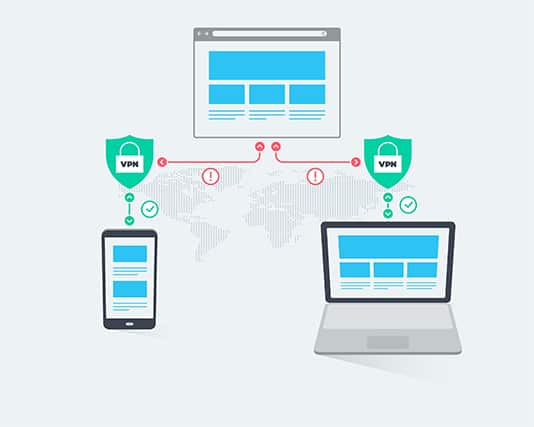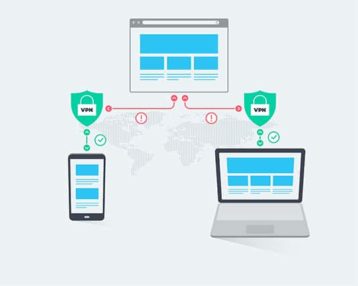 People can securely access the internet by using a virtual private network. The VPN can help users avoid browsing dangerous websites by alerting users to the website's integrity. Although a VPN is not directly an anti-spam technology, the software can help protect users against spam in many ways. While customers recognize that falling victim to spammers, no matter how minor, can be painful, a VPN can add an extra degree of protection.
VPNs can help protect personal information such as email addresses and block spammers' pop-ups, advertisements and viruses.