S
ometimes Netflix users can't access content that is already paid for but unavailable because of geo-restrictions. The tool that is most used to get around such problems is a VPN. ProtonVPN is a virtual private network service that is based in Sweden and can unblock Netflix with good consistency. To use ProtonVPN to unblock Netflix, users first have to possess a valid Netflix subscription and a valid ProtonVPN subscription. Users can go to the official website of both services and sign up for a package. After that, the user should download the ProtonVPN app for the device, which will stream content on Netflix. Once the ProtonVPN app is installed (assuming the Netflix app is already on the device or the user intends to use a web browser to access Netflix), the user should launch the app and sign in with the credentials used during the registration process. After that, the user should connect to a server where Netflix has the largest and most varied library, usually the U.S. The user has to connect to a server in the U.S. and access the official Netflix app or website, sign in and start streaming content.
Both Netflix and ProtonVPN are very safe. Netflix is a world-renowned streaming platform with millions of users, revenue in the billions and a spotless reputation for making sure content is absolutely free of any cyber threats. ProtonVPN is one of the highest-rated VPNs in the market today. The primary reason is the workers hired by the company, which include engineers, cryptographers and scientists, who have previously worked at CERN (European Council for Nuclear Research). The company has a zero-log policy and implements strict data privacy mechanisms to ensure total user privacy.
Netflix can cost anywhere from $9.99 per month to $20 per month, depending on the package. ProtonVPN does have a free tier, but the service reaches another performance level when users sign up for the premium packages. ProtonVPN's premium packages are the two-year plan, which costs $4.99 per month, the one-year plan, which costs $5.99 per month and the one-month plan, which costs $9.99 per month.
How To Use ProtonVPN for Netflix?
The steps users need to follow to use ProtonVPN for Netflix are given below.
Get a ProtonVPN Plus or Visionary subscription (which is no longer available to new users, so the only way to get one is to ask a friend to share or transfer for some amount of money).
Install the ProtonVPN app.
Buy a Netflix subscription.
Start watching Netflix securely with ProtonVPN!
1. Get a ProtonVPN Plus or Visionary Subscription
For the best results, users should first sign up for a ProtonVPN Unlimited or ProtonVPN Plus package. The Visionary package is even better (again, no longer available to new users). Each package comes with more or less the same features but does differ in the number of servers on offer, customer support and discounts.
New users will have to go through the entire registration process from scratch (which should not take long). Existing ProtonVPN users can upgrade the package currently subscribed to if there is the need. As mentioned before, different ProtonVPN packages come with streaming-specific features, which can drastically improve the user's streaming experience on sites like Netflix.
2. Install the ProtonVPN App
Download the operating system-specific ProtonVPN app from the official website. Windows users will want to get the .exe file while Android and iOS device users will have to get the ProtonVPN app from Google Play Store and the App Store, respectively. ProtonVPN also supports platforms such as Linux (a dedicated app with a GUI, which is a rarity in the VPN industry) and macOS.
Users can securely stream all the best shows on all the major operating systems, such as Windows, macOS, Linux, Android and iOS. ProtonVPN even supports Android TV sets.
3. Buy a Netflix Subscription
The next obvious step is to purchase a Netflix subscription. Users who already have a Netflix subscription can choose to skip this step. All the available Netflix plans can be found on the official website. ProtonVPN can help users stream Netflix content by getting rid of geo-blocking during travel and while residing in regions where Netflix is blocked.
4. Start Watching Netflix Securely With ProtonVPN!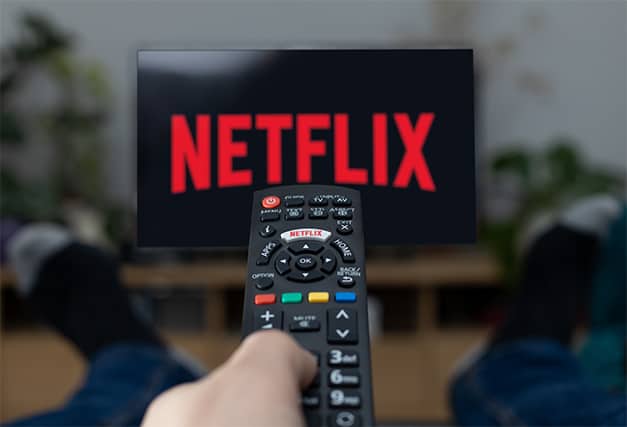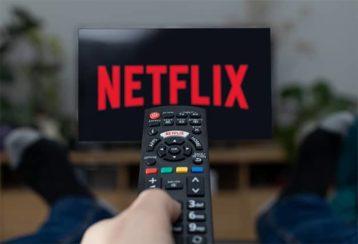 The final step is to simply launch the Netflix app, input credentials and, from the main menu of the ProtonVPN, connect to a Plus server. Normal servers may present some problems unblocking Netflix in certain regions and may not ‌provide the speeds necessary to enjoy Netflix streaming. Users are free to connect to any ProtonVPN Plus server. Based on the location of the server, Netflix will change the content presented to the user. As mentioned before, the biggest library is that of U.S. Netflix. Hence, users who want the maximum amount of content availability from Netflix should connect to a server in the U.S.
Note:
Make sure the Netflix app isn't running in the background while the VPN app is being set and a server being connected to. Sometimes the user even has to go to the Settings menu and clear the cache and stored data for the Netflix app before the Netflix app can detect a change in location and then change the content library on offer.
What Is a VPN?
The term VPN is an abbreviation of Virtual Private Network. A VPN provides users with a secure network connection on the internet. VPNs also encrypt user data, change the IP address of the user and safeguard the user's identity. There are lots of guides out there that go into more detail and describe what is VPN and what the tool's uses are.
Why Netflix Blocks VPNs?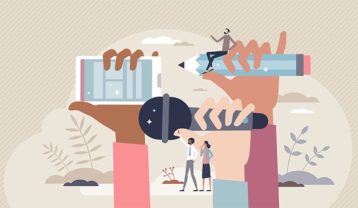 The primary reason why Netflix blocks VPNs is because of broadcasting rights. There are other reasons as well, such as censorship laws of a ‌ region, Netflix's infrastructure availability for the region and Netflix's own regulations regarding content distribution.
Because of broadcasting rights, Netflix cannot allow every person on earth to have access to a piece of content. Essentially, movie studios and networks in a country like the U.S. generate revenue by selling broadcasting rights to ‌different TV networks in other countries. A network in a different country that buys rights to a piece of content can only show that piece of content in that country. This allows third-party networks (in a different country) to generate revenue and earn a profit.
A VPN, though, has the tools to change the location of the user. Once a user's location changes, content from other countries (the user's new location) becomes available. TV networks and streaming services that have bought broadcasting rights to that content in those specific countries lose revenue as users make use of VPNs to access the same content via other streaming services (like Netflix).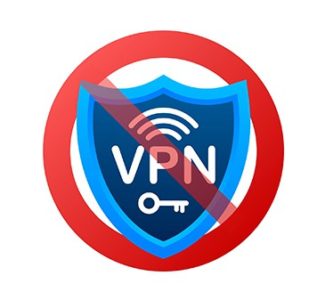 Netflix wants to avoid such legal problems and hence blocks VPNs. Another aspect is the broadcasting rights problem of Netflix's own content. The content Netflix buys from studios and TV networks to show on the streaming platform is only meant for specific countries. Using VPNs, users can access Netflix content ‌Netflix has only bought broadcasting rights for specific countries. Again, TV networks and studios are the ones that lose out on income.
Netflix has technologies such as geo-blocks to stop users from accessing the content in countries where Netflix hasn't purchased broadcasting rights. VPNs can get rid of geo-blocking mechanisms as well. That is another reason why Netflix bans the use of VPNs.
Even if Netflix did not want to, copyright holders regularly pressure Netflix to block certain content in certain regions. Since VPNs can unblock any content in any region, copyright holders want Netflix to block VPN usage as well.
Does ProtonVPN Work With Netflix?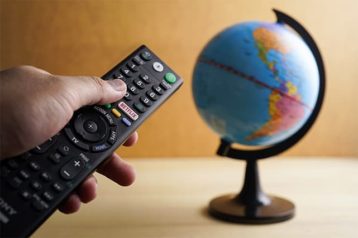 Yes, ProtonVPN works with Netflix consistently. The VPN service has several servers in the U.S. and in several locations, which means users can stream content from the U.S. Netflix in HD without any buffering issues. Users should note that only the Premium edition of ProtonVPN works with Netflix regularly and the paid plans of ProtonVPN aren't exactly cheap if the user is looking for a short-term solution to unblocking Netflix.
ProtonVPN can unblock some of the most in-demand versions of Netflix, such as U.S. Netflix, U.K. Netflix, Canada Netflix, Japan Netflix and Australia Netflix, among many others. However, just like any other VPN service, ProtonVPN can't unblock every single Netflix library all the time.
Is ProtonVPN Safe?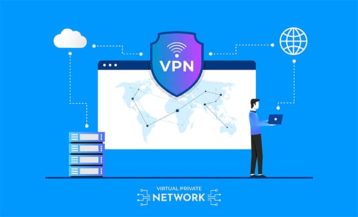 ProtonVPN is one of the safest VPNs in the market today. And that's because of all the security features the service offers (apart from excellent reviews from almost all major VPN review sites). To start off, ProtonVPN offers the Tor over VPN, which already makes ProtonVPN not just safe but also safer than 90% of all available VPNs. Tor over VPN gives users the extra security that may be needed in regions with strict government laws on streaming content from other regions or even VPN usage.
ProtonVPN also has the Secure Core servers feature, where the service implements extra security features to keep servers safer. For example, the hard drives being used in servers are encrypted, and each encrypted hard drive is given a unique encryption key. ProtonVPN has servers ‌in a security facility in Switzerland which is underground and has a two-factor authentication security system. ProtonVPN has even mentioned that some ‌servers are ‌in an old military base with biometric entry controls and security cameras for the safety of the facility.
ProtonVPN also offers software-based safety features such as Perfect Forward Secrecy (new encryption keys for each new session), NetShield (which blocks ads and malware), DNS leak protection, support for strong protocols, such as WireGuard and OpenVPN along with IKEv2 and L2TP/IPSec and full disk encryption.
ProtonVPN is a safe VPN also because of the encryption technologies used, such as AES encryption for data protection, 4096-bit RSA encryption and HMAC for authentication. Finally, features that make ProtonVPN one of the safest VPNs around include split tunneling, a kill switch and zero logs.
Is ProtonVPN the Best VPN for Netflix?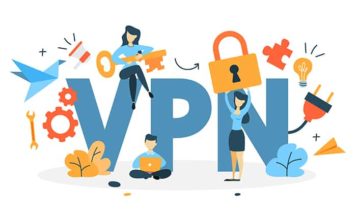 ProtonVPN is one of the best VPNs for Netflix. Ultimately, though, the best VPN for Netflix will come down to personal choice and requirements. ProtonVPN offers all the tools users need to unblock Netflix reliably from any region of the world. However, some users may prefer a VPN that offers more discounts (ProtonVPN offers a 50% discount on the two-year deal but there are VPNs that offer over 80% discount) or more simultaneous connections (ProtonVPN currently supports 10 simultaneous connections per account while some VPNs support an unlimited number of devices per account).
ProtonVPN can block ads, open up several Netflix libraries and show the load on any server connected to by the user. That way, the user can pick the server with the least load and stream content from Netflix without any slowdowns.
VPN services that may be considered better than ProtonVPN are the ones that offer streaming-specific or Netflix-specific servers, or run on RAM only servers for more speed and privacy or offer the double VPN feature for more protection from snoopers while streaming.
ProtonVPN can be the best VPN for Netflix, as the service has all the ingredients of an efficient and effective VPN.
Is ProtonVPN Free?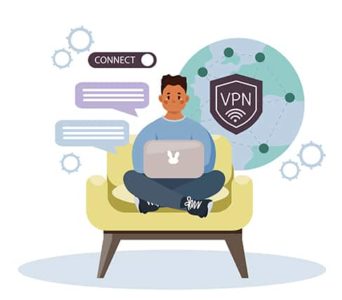 Yes, ProtonVPN is free. And the great thing about ProtonVPN is that the free tier does not come with any restrictions on speed or data transfer. There are restrictions on the number of servers, advanced security features and locations that free users have access to. But other than that, ProtonVPN Free is a solid VPN service.
With that said, ProtonVPN does have paid subscription packages which improve the service in a lot of meaningful ways. For example, the free version of ProtonVPN is not very effective when unblocking Netflix and all the streaming service's different libraries. The paid version of ProtonVPN is considered among the best VPNs for unblocking Netflix.
In terms of cost, the one-month plan of ProtonVPN premium costs $9.99 per month, while the one-year deal brings down the price to $5.99 per month. The price for the two-year deal is $4.99 per month. All ProtonVPN packages come with a 30-day money-back guarantee.
Users who are unsure about ProtonVPN and the premium packages can always compare ProtonVPN with other elite VPNs. Almost all elite VPNs come with free trials. The best VPN with free trials today encourages users to use the money-back guarantee as a free trial. Since such VPNs refund the entire payment within the money-back guarantee period (if the user is not satisfied), users can easily sign up for the service, test the service for the duration of the money-back guarantee period and then claim a refund before the end of that period.