Virtual Private Networks (VPNs) are now essential for anyone who wants to use the internet without compromising privacy and cybersecurity. The more digitally empowered the world becomes, the more individual privacy is at risk, especially from hackers who often attempt to steal internet users' private details with malicious intentions. However, some Internet Service Providers also appear to take advantage of privacy laws by collecting internet users' data to sell or monetize, often for tailored advertising purposes. By encrypting internet connections/ data and hiding IP addresses, VPNs provide an additional layer of security for internet users.
Finding the perfect VPN is a complex process as the features are often complex and highly varied. This is made more difficult by the need to balance the overall quality of the service with a reasonable price tag. Fortunately, many VPN providers offer free trials to allow their users to test the software prior to committing to a subscription. Most VPN free trials last for 24 hours to 7 days, which is generally enough time to get a good sense of the overall functionality and user interface of the VPN service. There are a couple of important things to keep in mind when trialing VPN services. Firstly, some VPN providers only offer partial versions of the software as a free trial, meaning the trial is not an accurate representation of the full functionality the VPN offers. Secondly, some VPN providers offer "real" free trials but some offer money-back guarantees, where the user can request a full refund within a specified period. Money-back guarantee offers generally last for 30-45 days, depending on the provider, generally requiring the user to pay for a monthly or yearly subscription and then request the refund through the official channels before the offer period expires. This article details all the best VPNs with free trials in 2023. The best VPNs that offer a free trial in 2023 are listed below.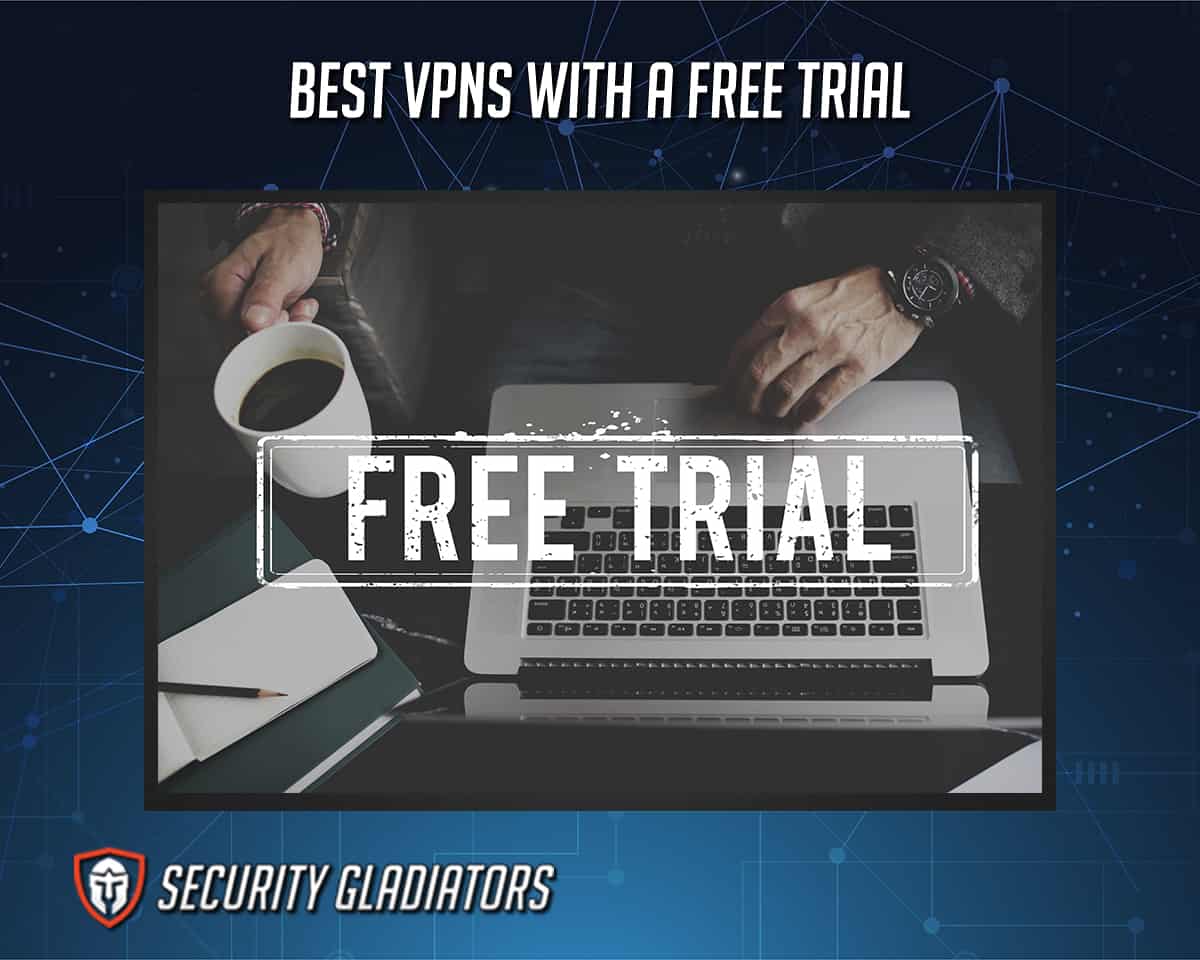 ExpressVPN
Surfshark
ProtonVPN
CyberGhost
Hide.me
Hotspot Shield
NordVPN
1. ExpressVPN
Topping this list is ExpressVPN, a Kape Technologies owned VPN with an excellent reputation. ExpressVPN offers brilliant customer support, good security features and, of course, a free trial.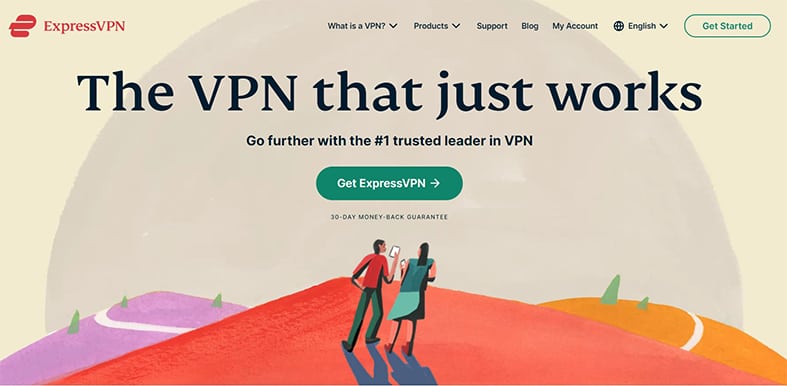 ExpressVPN is available for Android and iOS, enabling individuals to access streaming services from major companies, including Hulu, Netflix, BBC iPlayer, Disney+, and Amazon Prime Video. A key strong side of ExpressVPN is the rapid connection speed it offers, which enables users to stream videos in High Definition (HD). This is helped by the fact that ExpressVPN offers unlimited bandwidth for streaming, gaming, and browsing.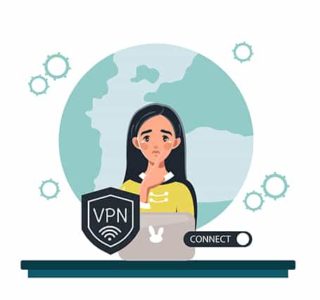 ExpressVPN users don't have to worry about constant interruptions while using the platform. Similarly, the ExpressVPN app does not significantly decrease internet speeds. A recent ExpressVPN review noted only a 3% decrease in connection speeds when the device is connected to local servers. Long-distance servers also performed well, registering fantastic download rates for users. With this said, for most users it will be possible to find a local server as ExpressVPN has more than 3,000 servers in 94 countries.
ExpressVPN also has excellent security, with several high-grade security features. For instance, ExpressVPN has 256-bit encryption and a Network Lock (an automatic kill switch). Users have the choice between the Lightway, OpenVPN, and IKEv2 security protocols. ExpressVPN also offers P2P torrenting, as well as split tunneling, which allows individuals to choose the traffic that passes through the VPN.
Because all VPNs technically have access to the internet traffic of their users, it is important to know if this information, or indeed any information about the user, is logged. As with most top-tier VPNs, ExpressVPN has a strict "no-logs" policy. The policy reinstates the VPN's commitment to protecting the privacy of its users. It is also stated in the ExpressVPN privacy policy that the company is not obligated to hand over essential user information to third parties such as government authorities.
Using ExpressVPN has various advantages. Firstly, the platform's RAM-based servers ensure users' data privacy is safe. The ExpressVPN servers also automatically delete the data after every reboot. Also, after using the VPN's free trial, ExpressVPN users can use cryptocurrencies like Bitcoin to subscribe to the paid version while keeping their identity a secret. Unlimited bandwidth, super-fast speeds, and premium security features are also key advantages of the ExpressVPN experience. Finally, in addition to the free trial, ExpressVPN offers a 30-day money-back guarantee, enabling users to test the VPN for a longer period.
There are only two significant disadvantages of the ExpressVPN service. Firstly, the 7-day free trial requires users to provide payment information. Failure to cancel the trial within the 7 day period leads to an automatic subscription payment. Secondly, ExpressVPN supports only five simultaneous device connections.
ExpressVPN has three payment packages; 1 month, 6 month, and 12-month subscription plans. The monthly plan costs $12.95 per month, the 6-month package costs $9.99 per month, while the cheapest ExpressVPN plan, the 12-month plan, costs $6.67 per month.
---
2. Surfshark
Surfshark is owned by Nord Security, a firm based in the British Virgin Islands. The free trial is 7 days in duration but Surfshark also offers a 30-day money-back guarantee on all devices. Surfshark offers an innovative and top-tier service at an affordable price range, with the particularly strong features of the Surfshark Nexus and the IP Rotator.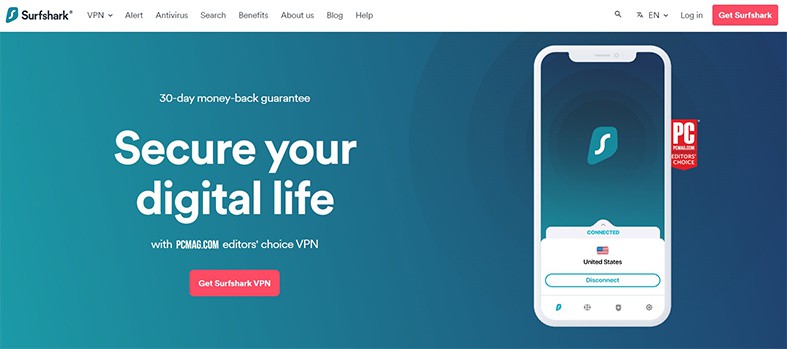 User privacy is clearly a priority for Surfshark, which provides users with a strict no-logs policy which appears to be adhered to. Surfshark also claims not to store any user information that could be used by third parties. Surfshark also offers leak protection, malware protection, AES encryption, a kill switch, SOCKS5 proxy, and ad blocking, all of which are notable security features which protect the customers' privacy.
With more than 3000 servers in 65 countries, Surfshark is likely to be able to provide local servers to most users, as well as bypass geo-restrictions. Surfshark is also unique in that its users have access to the static servers for free after subscribing to the platform's services. By allowing the users to connect to the same IP address each time they connect, gamers can prevent in-game restrictions on location changes in games such as Warzone.
In a recent
Surfshark review
, Surfshark was found to rank as one of the fastest VPNs available, with both the WireGuard and OpenVPN protocols offered. Surfshark is also one of the most reliable platforms to stream content from major platforms like Hulu, Netflix, Disney+, and Amazon Prime Video.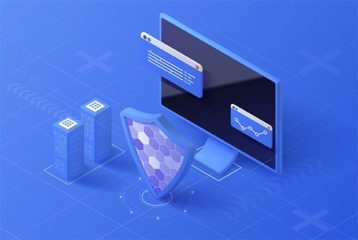 Surfshark appears to be well designed, with many advantages for the end user. These include the essential VPN features of good speed, privacy, and security. Surfshark can also be purchased for as little as $2.30 per month when billed over a 2-year period, making Surfshark one of the cheapest VPNs on the market today, especially at this quality of service. A key disadvantage of Surfshark is that credit card information is required to access the free trial and, importantly for Windows users, the free trial is only available on Mac and mobile devices. Finally, there have been some consistent complaints about the support website, which appears to be somewhat limited and unhelpful.
The price of subscribing to Surfshark is quite reasonable and undercuts many competitors. There are three subscription packages available for individuals; one-month, twelve-month, and 24-month payment plans. The 24-month subscription plan has attracted great praise for being affordable, costing only $2.30 per month. The one-month plan costs $12.95 per month, while the twelve-month plan costs $3.99 per month.
---
3. ProtonVPN
ProtonVPN is owned by Proton Technologies AG and is based in Switzerland. There are two ways to try this software, both of which offer a free version of the software and a 30-day money-back guarantee. ProtonVPN has more than 1,700 servers in 64 countries and has several security features. One such feature is the VPN's Secure Core architecture. This feature gives ProtonVPN the unique ability to defend users' devices against network-based attacks. The Secure Core feature routes individual data traffic through several servers before leaving ProtonVPN's network.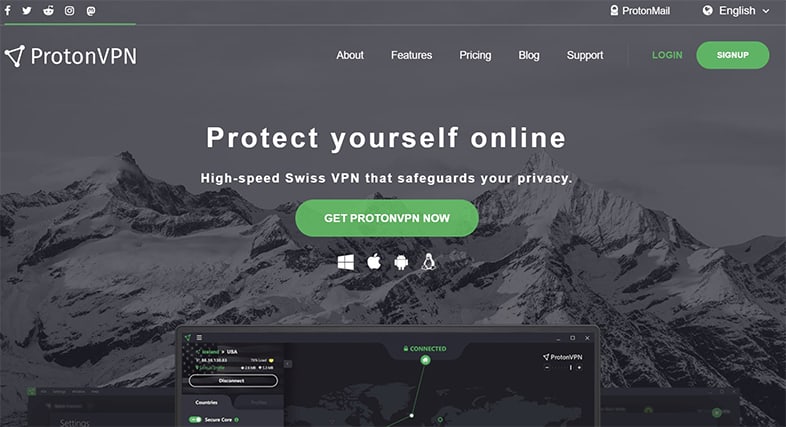 ProtonVPN users have the choice of the WireGuard, OpenVPN, and IKEv2 protocols, all of which provide highly secure connections to the ProtonVPN servers. The ProtonVPN apps also have IPv6 and DNS leak protection for added IP address safety. Being located in Switzerland has positive implications for the ProtonVPN logging policy. Swiss law doesn't obligate VPN providers to save user connection logs or perform targeted logging on users. Therefore, individuals using ProtonVPN are assured their browsing data remains anonymous and cannot be turned over to third parties without consent.
High-speed servers are one of ProtonVPN's strongest sides, as the VPN has high-speed servers in more than 60 countries globally. The high-speed servers, combined with unique technologies, help the platform achieve higher connection speeds. This is achieved in part by some technology that is unique to ProtonVPN, including a VPN accelerator, which gives ProtonVPN speeds up to 400% faster than some competitors. This allows users to access high-speed streaming services and stream content in high quality, without interruption.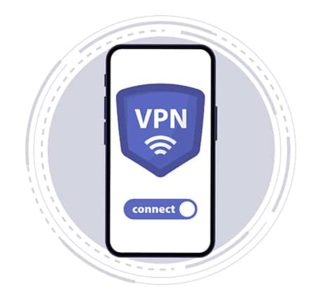 The main advantages of ProtonVPN are the easy-to-use interface and excellent speeds. ProtonVPN is also available on several operating systems, including Linux, Android, Android TV, Mac, Chromebook, iPhone, and Windows. Finally, ProtonVPN facilitates fast BitTorrent downloads, enabling users to download torrent content within the shortest time possible. The fast downloads are made possible using ProtonVPN's P2P (peer-to-peer) servers, which are optimized for speedy file sharing.
On the other hand, a key disadvantage of ProtonVPN is that it is not possible to accurately test the software without purchasing a subscription. The free version of the software is very limited in comparison to the full version with servers located in only 3 countries and a significant speed reduction. Therefore to test the full capabilities of the software it is necessary to purchase a subscription and then apply for a refund (within 30 days). A recent ProtonVPN review also highlighted that the online support is fairly limited, with no online chat feature.
ProtonVPN has 3 main subscription options, a completely free plan, a Basic plan and a Plus plan. The Basic plan costs $5 per month and the Plus plan costs $10 per month. When billed over a 2-year period, the monthly costs of the Basic and Plus plans equate to $3.29 and $6.63 per month.
---
4. CyberGhost
CyberGhost is one of the most reputable VPN services with a great server selection for individuals to choose from. Individuals use CyberGhost to access multiple services, including streaming from BBC iPlayer, US Netflix, Hulu, and Amazon Prime Video. CyberGhost quickly selects the best server to connect to, giving users the best performance and speed possible.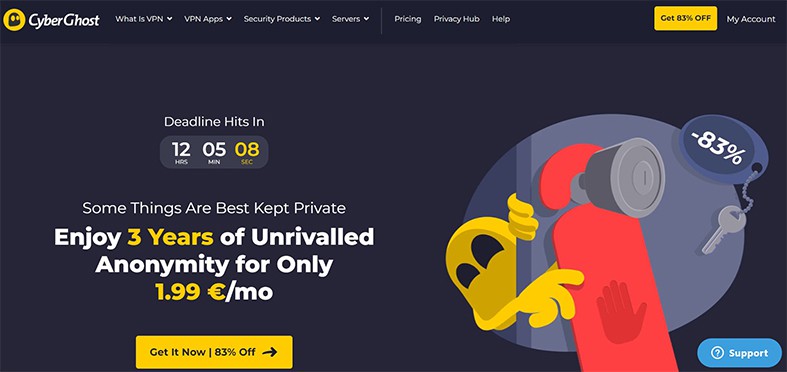 There are three CyberGhost free trial options, firstly a one-day free trial for desktop users, a three-day free trial for Android users, and a seven-day free trial for individuals using iOS devices. Whether a free trial is available may also depend on the location of the user. In addition to these VPN free trial options, CyberGhost offers an impressive 45-day money-back guarantee, providing an extra 15 days on top of most VPN providers.
The 45-day trial period caters to individuals by giving access to CyberGhost VPN's military-grade security, fast speeds, and the entire server network on all devices. Before looking at the ins and outs of the platform's free trial, here is a CyberGhost review detailing the features, advantages, and disadvantages of the service.
CyberGhost VPN is a Kape Technologies PLC-owned platform with a generous distribution of servers globally. The VPN has more than 8,000 servers in 90 countries, enabling users all over the world to connect to local servers and enjoy fast gaming, browsing, and streaming.
Aside from user privacy, cybersecurity is important to CyberGhost. Consequently, CyberGhost has strong security measures to secure individuals using the platform. CyberGhost has 256-bit AES encryption on all 8,000 servers, as well as a built-in NAT firewall which reinforces device security from threats such as malware, spyware, and DDoS (Distributed Denial of Service) attacks.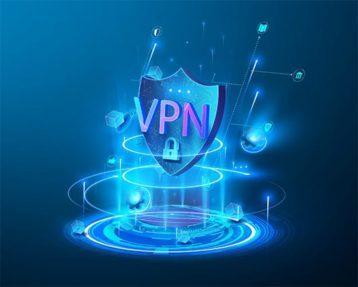 Other important CyberGhost features include committed DNS/IP protection and an automatic kill switch. These features cement cybersecurity as one of CyberGhost's strongest sides, protecting user devices from IP address leaks. Multiple security protocols like WireGuard are also in place to prevent private user information from leaking to malicious third parties. Hackers can access this information when individuals rapidly change servers. However, the WireGuard protocol is a step ahead, cutting off internet access when unexpected disconnection occurs.
The first significant advantage of CyberGhost is that the VPN app is compatible with multiple devices, including Linux, Windows, iOS, and Android. Also, the VPN has impressive server distribution globally for individuals to connect to seamlessly. CyberGhost has great client options and functions excellently. Finally, CyberGhost has full P2P torrent support, which is a necessity for many users.
With this said, a major disadvantage of CyberGhost is that many users encounter issues with the user interface. The issues may prevent users from fully enjoying CyberGhost's features. Also, there hasn't been an independent CyberGhost security audit, leaving some doubt in user's minds.
Note:
The CyberGhost free trial can only be used on one device with some limitations to the service. For example, CyberGhost does not provide access to streaming-optimized servers on the one-day free trial on desktop devices. Users also need to provide CyberGhost payment information when accessing the mobile trials. Failure to cancel after the trial gives the platform leeway to charge individuals.
CyberGhost charges users for three main subscription packages; one month, one year, and three-year plans. The three-year package is the most affordable, costing users $2.29 per month. The second most affordable payment plan is the one-year one, which costs $4.29 per month. Finally, the one-month CyberGhost subscription package costs $12.99 per month.
---
5. Hide.me
Hide.me VPN is owned by eVenture Limited and has been continuing to improve in recent years by adding new features to an already successful VPN package. Hide.me offers a completely free version of the software, rather than simply a free trial. The free version offers a data allowance of up to 10GB, which is generous in comparison to some competitors where a data allowance of only 500MB is common. Hide.me also offers a 30-day money-back guarantee to all users. Before delving into all nitty-gritty of the platform's free trials, here is a complete Hide.me review detailing features, advantages, and disadvantages.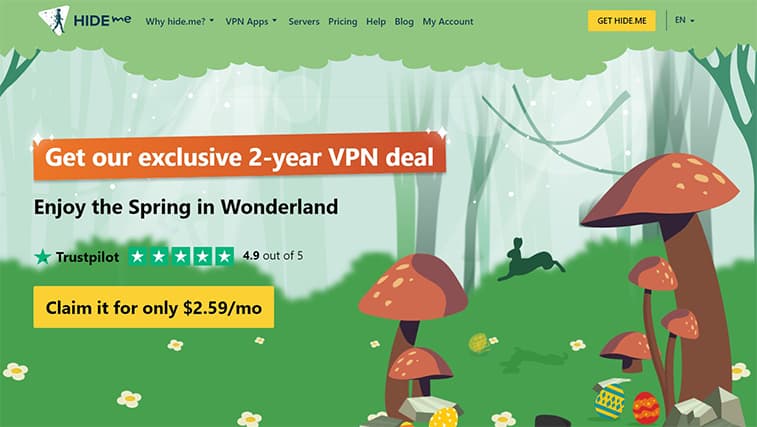 Hide.me VPN has advanced security features to protect individuals from cybersecurity threats, including IPv6, DNS, and IP address leak protection, as well as port forwarding. IKEv2, WireGuard, SSTP, SoftEther, and OpenVPN are also present on the Virtual Private Network for speedy connections. Hide.me also has impressive network coverage, with more than 2,000 servers distributed across 75 countries. The Hide.me VPN is compatible with Linux, macOS, Windows, Android, iOS, smart TVs, consoles, and routers. The full version of the software can be used on up to 10 devices simultaneously.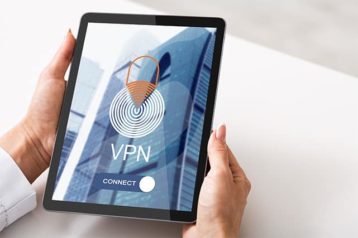 Hide.me supports peer-to-peer (P2P) sharing on most servers, allowing users to connect to different server locations and still get hassle-free torrenting. Streaming abilities are also a prominent Hide.me forte. Hide.me does not compromise on seamless unlocking of major sites like ShowTime, Amazon Prime Video, Netflix, Hulu, BBC iPlayer, and Disney+.
The main advantage of Hide.me is the intuitive user interface, which makes using the application easy straight from setup, which takes only 2 minutes or less. Swapping servers is also very speedy, which can save a lot of time for users who regularly change servers during a session. The powerful security features are a particularly strong side of Hide.me, allowing individuals to browse, game, or stream using this VPN without worrying about data leaks and unsecured connections. With great connection speeds and a generous free plan, Hide.me users receive a great deal.
However, some limitations could hinder users from fully enjoying the Hide.me Virtual Private Network. For instance, the free version doesn't give users streaming service support. Users of the free version also lack access to the WireGuard protocol, which tends to achieve the best speeds.
There are three main subscription plans available with Hide.me; one month, one year, and two-year packages. The cheapest plan is the 2-year plan which costs $3.84 per month. The one-year plan follows in affordability, and costs $6.66 per month. Finally, the monthly plan costs $9.95 per month.
---
6. Hotspot Shield
Hotspot Shield is owned and operated by Pango Inc. dba Aura, a company incorporated in Delaware, USA. . As one of the most reliable VPNs with a free trial option, many users turn to Hotspot Shield for its wide range of applications across several operating systems including Mac, Windows, Android, iOS, and Linux. Hotspot Shield is loaded with many amazing features but has some clear advantages and disadvantages. For a complete analysis, see this Hotspot Shield review.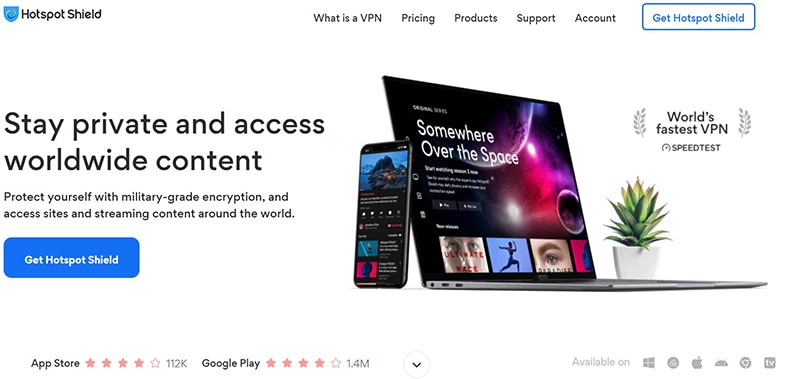 The Hotspot Shield free trial is 7 days in length and provides access to over 110 server locations globally. The free trial version of Hotspot Shield unblocks major streaming platforms like Disney+, the UK and US Netflix, and BBC iPlayer, which many free trials do not. However, the free trial has a 500MB a day data cap which, while standard, does not offer a great deal of browsing time and certainly will not allow users to stream content for very long. If this is a major issue for consumers, Hotspot Shield also offers a generous 45-day money-back guarantee. This allows users to try out the full service with no restrictions but does require an initial payment.
Hotspot Shield has various privacy and security features, including a kill switch and 256-bit encryption to protect users from connecting to unsecured networks. The platform also protects users from DNS and IPv6 leaks. The Hotspot Shield no-logging policy is strict and indicates that no user data is stored at all. This assures users that their data can not be sold to or stolen by third parties.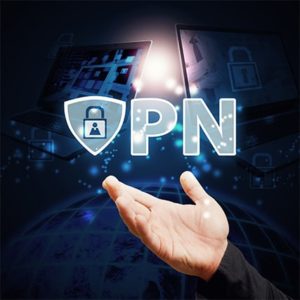 With more than 1,800 servers in 80 countries, Hotspot Shield likely provides local servers to the vast majority of users, globally. Other advantages of Hotspot Shield include an excellent user interface and good connection speeds, which enable users to use the VPN to stream content, browse the internet, or play online games without interruption. Hotspot Shield also has dedicated servers for streaming and gaming. However, a key disadvantage of Hotspot Shield is the inconsistency between applications. The mobile applications, for instance, on iOS devices, lack some useful features. Secondly, the 500MB data limit may restrict users from fully testing the VPN in a 7 day period. Finally, Hotspot Shield does not have particularly impressive speeds, especially compared to competitors using the WireGuard protocol.
There are three main subscription plans available with Hotspot Shield. A one-month Hotspot Shield subscription costs $9.99 per month, while the one-year plan costs $7.99 per month. The cheapest is the three-year plan, costing only $2.49 per month.
---
7. NordVPN
NordVPN is a Nord Security-owned Virtual Private Network offering a free trial to all users. With more than 5,000 servers in 60 countries, NordVPN is a truly excellent VPN provider. In addition to an excellent collection of servers, a recent NordVPN review lauded the VPN as one of the best platforms for individuals in 2023. So, what makes this Virtual Private Network stand out?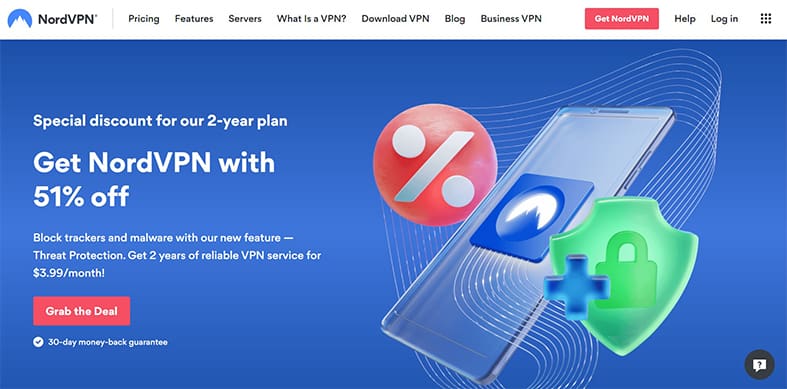 First, NordVPN has an amazing portfolio of security features, including OpenVPN and IKEv2/IPSec protocols, as well as the OpenVPN protocol to run over Transmission Control Protocol (TCP) or User Datagram Protocol (UDP). TCP is great for low detectability levels, few dropped packets, and better reliability, while UDP is good for increased speeds.NordVPN also has a kill switch and AES 256-bit encryption for added user protection. The encryption uses a 204bit Diffie-Hellman key and is the strongest encryption available for VPNs. Finally, NordVPN has a strict no-logs policy.
The speed of NordVPN is also excellent, offering high enough speeds for individuals to enjoy streaming content, gaming, or browsing. NordVPN also features the specialized NordLynx protocol, an improved version of the WireGuard protocol.
NordVPN is also able to bypass geo-restrictions and access major streaming platforms. Many users choose NordVPN to stream content from Hulu, Netflix, DAZN, HBO Max, Amazon Prime Video, Disney+, and BBC iPlayer. NordVPn guarantees fast loading times and high definition streaming quality.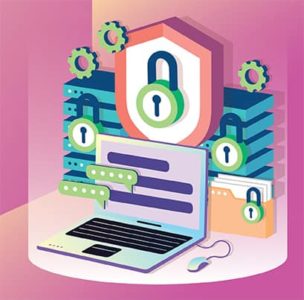 A unique feature of NordVPN is the split tunneling feature, which lets users choose which applications to use the platform for. One can also exclude certain applications from connecting to the Virtual Private Network. This feature works on Windows, enabling users to configure the device to enable or disable VPN-specific applications only.
Using NordVPN has many advantages for users, starting with the platform's excellent speed and performance. The security features of NordVPN are also excellent, assuring users of security and privacy whilst using the service. Besides, one can enjoy the VPN's intuitive applications for most devices to unblock content on streaming platforms and enjoy watching favorite movies and TV shows. Good customer support, affordable subscription packages, and a 30-day money-back guarantee are also perks of using NordVPN.
There are, of course, some key disadvantages of the NordVPN service to be aware of. Firstly, the 7 day free trial requires payment information. This means the user is required to "cancel" the trial, to avoid being charged for an entire subscription period. The customer support of NordVPN is also sometimes complained about in certain forums.
There are three payment plans available with NordVPN; one month, one year, and two years. The two-year plan is the cheapest and costs Nord VPN users $3.29 per month. The one-year plan follows, costing $4.99 per month and the monthly plan costs $11.99 per month.
---
Why Do VPN Providers Offer Free Trials?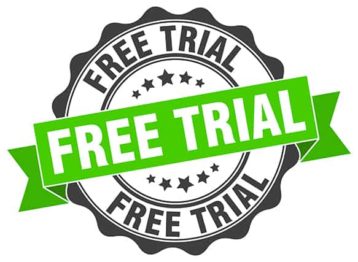 VPN providers offer free VPNs to enable users to try their service before fully committing and subscribing. While there are many detailed reviews in existence for most VPN providers, the ultimate test is how the VPN functions in practice. This allows users to trial multiple VPNs for free until they find the best VPN free trial, at which point they can commit to a service.
It should also be mentioned that VPN providers, amongst many other online subscription based services, provide free trials in order to entice potential users. Many providers rely on users forgetting to cancel trial periods and begin a subscription in this way. It is important to be aware of this as many VPN providers will not provide a refund outside of the trial period. For full details check the company's refund policy prior to commencing a free trial.
What Are the Benefits of Using VPNs With Free Trials?
Using VPNs with free trials is the best way for individuals who are wary about committing to certain subscription plans to know whether the platform is viable long-term or not. Trying out a VPN before subscribing is understandable because getting out of the contract could be impossible once a person has committed. Free trial VPNs give individuals specific timeframes to check out the service, sample the features and note the setbacks before finalizing. When treating money-back guarantee periods as free trials, it is also possible to get VPN cover effectively for free for several months and even years.
The
benefits of VPN
trials also lie on the developers' side. For instance, VPN providers who give users free trials give the customers first-hand experiences of the platform's user interface, connectivity speeds, or encryption capabilities. For VPNs that provide a good service, this should be the perfect advertising tool.
Free trials also lead to invaluable customer feedback. Customers experiencing certain challenges may inform the developer, giving VPN providers insights into the perspectives of users. Customer feedback is very important to address users' pain points and improve the service. While improving the service is important to the developer, customers are also happy to note changes that have addressed previous concerns on the platform. Therefore, this is a win-win situation for the parties involved.
What Is the Difference Between a VPN Free Trial and a Money-Back Guarantee?
It can be confusing to differentiate between free trials and money-back guarantees, in part because some VPN providers do not always make it clear in their advertising. Put simply, a free trial does not require any payment while a money-back guarantee requires an initial payment which is later refunded. Free trials do, however, often require payment details which, at the end of the trial period, will likely be charged unless the free trial is actively canceled by the user. Conversely, money-back guarantees always require payment information and rather than charging the user at the end of the refund period, tend to remove the option of a refund.