W
ith the rise in cybercrime, virtual private networks (VPNs) have become necessary to protect users' data from hackers and snoopers. A VPN for Windows 10 is not a luxury but a necessity for most users. VPNs are used by journalists, human rights activists, and other professionals who need to keep online communications confidential. With a VPN, users can browse the internet anonymously without worrying about getting tracked by hackers, advertisers, government surveillance bodies or other third parties.
A VPN also keeps users' internet activity private by hiding users' IP addresses behind the VPN's own server. No one can track down where users are located or which sites or applications a user often visits. A VPN offers great security benefits as well. A good VPN should offer protection against WebRTC and DNS leaks so hackers can't sniff out a user's real IP address when using public WiFi networks. Some of the best VPNs for Windows 10 are given below.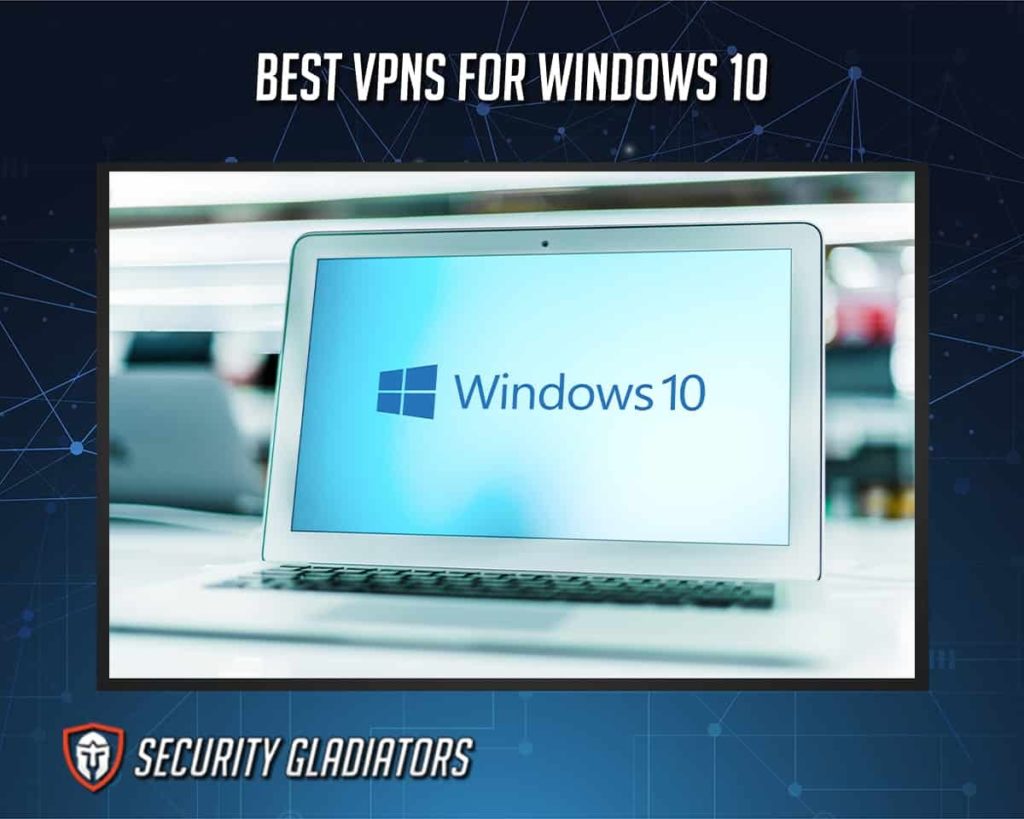 Surfshark VPN
ExpressVPN
ProtonVPN
Hotspot Shield
NordVPN
CyberGhost VPN
1. Surfshark
Surfshark is a young service in the VPN market that provides a protected way to surf the internet. This service has 3,200 servers in 65 countries worldwide. Surfshark VPN for Windows 10 offers a simple interface and advanced settings.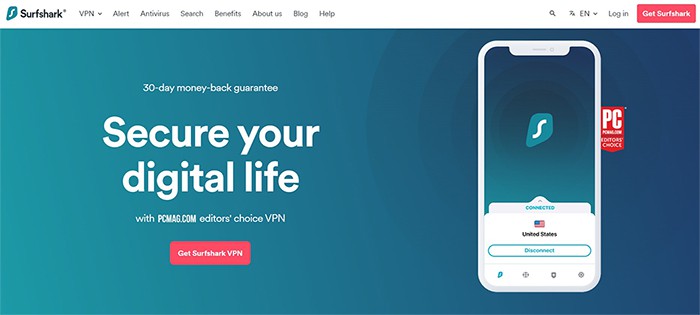 The advantages of this VPN include a kill switch feature, GPS-spoofing feature, unlimited simultaneous connections, a live chat, advanced security features and a no-logs policy. On the other hand, the disadvantages of Surfshark include limited peer-to-peer (P2P) servers with slow speeds and a missing split tunneling feature on the iOS platform.
Unlimited bandwidth is one of the most unique features of Surfshark VPN, allowing users to stream TV shows or download large data files as needed without any limitations. Surfshark VPN's strong side is that the service does not log users' data or internet activities and thus cannot be forced by law enforcement agencies to hand over users' information.
Surfshark VPN is a cybersecurity company designed to equip users with the best internet security packages. This VPN service lets users pick between OpenVPN and IKEv2 protocols, depending on the users' needs.
Surfshark VPN has a kill switch that blocks all traffic if the user's connection to the VPN drops, ensuring that no data is transmitted to or from the device unencrypted. This feature prevents the user's real IP address—and by extension, the device's location—from being exposed to third parties.
Surfshark VPN offers three subscription options: The one-month plan costs $12.95, the 12-month plan costs $3.99 monthly and the 24-month plan costs $2.49 monthly. These packages offer unlimited bandwidth and let users connect up to five devices simultaneously on different platforms.
As Security Gladiators covered in the full Surfshark VPN review, this VPN works by changing users' real IP addresses to ensure users' online activities and data are kept secure from hackers, advertisers and other entities. The service also prevents tracking by encrypting users' online activity.
2. ExpressVPN
ExpressVPN is one of the top-rated VPNs in the cybersecurity market that provides a high level of privacy and security. This service is designed for easy use and is compatible with Windows 10. The VPN offers access to more than 3,000 servers in 94 countries worldwide, including the U.S., Canada, Japan and Singapore. Users can connect to these servers and enjoy fast speeds, no matter where a user is located in the world.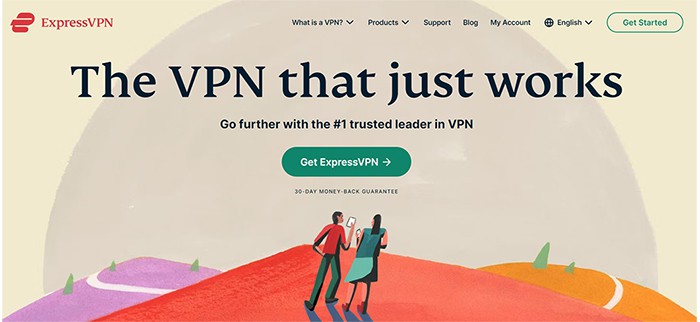 The advantages of ExpressVPN include an easy-to-use app for Windows 10, robust security features, reliable connections and a no-logs policy. However, one disadvantage is ExpressVPN's above-average prices. As mentioned in the ExpressVPN review, one of the unique features is the VPN's own "Lightway" protocol, which enables fast speeds, always-on protection and high performance capabilities.
The strong side of ExpressVPN is that the service uses 256-bit encryption on all connections, along with perfect forward secrecy to protect users' data from hackers. ExpressVPN provides split tunneling, DNS leak protection and a kill switch feature to hide users' online activities while letting users access other networks on their PCs. The VPN supports L2TP/IPSec, OpenVPN, SSTP and PPTP protocols.
This VPN service provides three subscription plans. The one-month package costs $12.95, the six-month package costs $9.99 monthly and the 12-month package costs $8.32 monthly. Kape Technologies currently owns ExpressVPN.
ExpressVPN works by encrypting a user's internet connection so that no one can see what the user is doing online or what information a user is sending to other servers around the world.
3. ProtonVPN
ProtonVPN provides advanced security and privacy to Windows 10 users. This VPN service is a newcomer to the cybersecurity market, launched in 2017 by Proton Technologies AG. This service has native applications for iOS, macOS, Android and Windows. ProtonVPN automatically hides users' IP addresses and encrypts users' data, offering a high level of security.
The advantages of this VPN service include strong 256-bit military-grade encryption, P2P support, a no-logs policy and the ability to surf the internet securely. In contrast, the disadvantages of ProtonVPN are that the service is a bit slower than other VPN services and has limited P2P availability.
The unique aspects of this VPN service are the DNS filtering feature and the Tor over VPN function. Another strong side of ProtonVPN is the "Secure Core" feature, which routes users' traffic through privacy-friendly countries for extra protection. Security Gladiators' full
ProtonVPN review
covers these features and more in detail.
ProtonVPN protects users' security by preventing DNS leaks, even when a user is using a VPN service. The service also offers a kill switch that stops users from connecting to the internet if the VPN server connection is lost. In addition, ProtonVPN uses OpenVPN coupled with 256-bit military-grade encryption to ensure that no one can intercept users' data while the information is being sent over the web.
ProtonVPN's "Basic" package costs $4 monthly, the "Plus" package costs $8 monthly and the "Visionary" package costs $24 monthly.
This service works by creating an encrypted tunnel between the user's device and one of the VPN's servers. This encrypted tunnel is protected from prying eyes by 256-bit encryption. Once connected, all outgoing traffic passes through this encrypted tunnel to the internet. This upholds users' privacy when surfing the internet on public WiFi networks that might not have adequate security.
4. Hotspot Shield
Hotspot Shield is integrated with powerful security features that will help users mask IPs along with any P2P activity detected by users' ISPs. The VPN has around 1,800 servers in more than 80 countries. This service allows users to access geo-restricted sites all over the world. Hotspot Shield is a VPN software program developed by AnchorFree, Inc.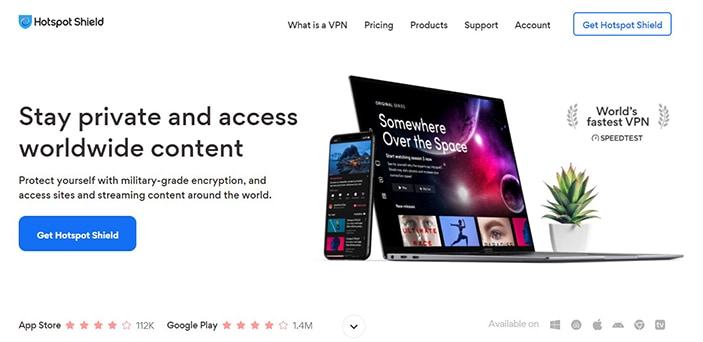 Like other VPNs, Hotspot Shield lets users route online traffic through the VPN's servers to offer enhanced privacy and security online.
The advantages of Hotspot Shield include a no-logs policy, unlimited bandwidth, bypassing geo-restrictions, malware protection and fast speed servers. On the other hand, the disadvantages of Hotspot Shield are that the server network is smaller than that of competitors, and the company is based in the U.S., a country with a robust surveillance program.
As Security Gladiators covered in the full Hotspot Shield review, this service offers a lot of added security features, and users can get more with the paid version. The VPN service allows users to surf the internet anonymously without exposing a user's online identity to anyone. Hotspot Shield also guards users' privacy when accessing geo-restricted websites that are blocked in users' home countries.
The unique features of Hotspot Shield are that the service offers an ad blocker to prevent advertisements from appearing in the browser, including ads on social media platforms. This VPN also blocks any malware or phishing attacks that try to steal users' information or install viruses on users' PCs. Hotspot Shield's strong sides include powerful protection against snoopers and hackers and easy access to all geo-restricted websites.
If customers choose to pay on a yearly basis, Hotspot Shield's "Premium" package costs $7.99 per month, while the "Family" plan costs $11.99 per month. Hotspot Shield works by encrypting and hiding users' IP addresses, making the process even harder for sites to track users.
5. NordVPN
NordVPN is a popular VPN service that provides a large server network, dedicated IP addresses and browser extensions. The service has native applications for Windows, macOS, Android and iOS, as well as routers and Linux distros. NordVPN is a Panama-based service that allows users to connect up to six devices simultaneously with only one account.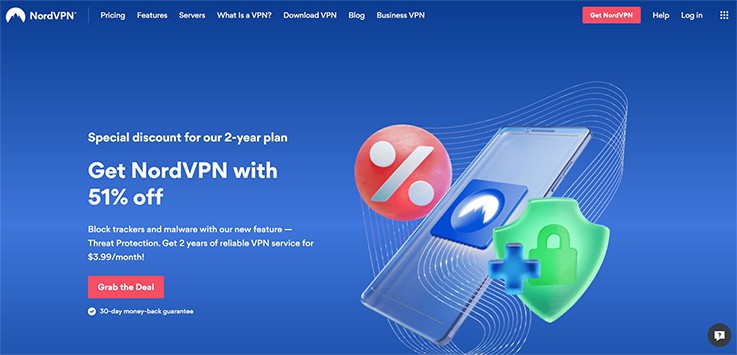 NordVPN can be used to protect users' internet activities or unblock geo-restricted content that is not available in the user's original location. NordVPN's internet browser extensions would not slow the user's PC like a VPN might. This service uses 256-bit encryption, and users can access any website without limitations. With around 5,400 servers in more than 60 countries, users can enjoy speedy connections for browsing or streaming.
The advantages of NordVPN include a vast network of servers, a simple user interface, a no-logging policy, robust security, P2P networking and a 30-day money-back guarantee. However, the disadvantages of this VPN include poor latency and prices slightly higher than other VPNs in the market.
Several unique features make NordVPN stand out in the VPN market, including independent audits confirming the VPN's security, a no-logging policy, an automatic kill switch for protection during connection drops and Onion over VPN support. NordVPN also offers CyberSec, which blocks suspicious sites to keep users' devices safe from cyber threats.
Per the complete NordVPN review, the strong sides of this VPN include high-quality features, advanced encryption protocols, unlimited bandwidth and dedicated IP addresses. NordVPN uses 256-bit encryption to protect users' data, the same encryption level used by ISPs and governments. This service also has DNS leak protection and a kill switch feature that blocks access to online traffic if the internet connection drops, meaning users' data will not be exposed to snoopers and hackers.
NordVPN markets three subscription plans: The one-month package costs $11.99 per month, the one-year package costs $4.99 per month and the two-year package costs $3.99 per month. Nord Security is NordVPN's parent company.
This service works by encrypting and masking users' web traffic and allowing users to surf the internet anonymously and freely. To use NordVPN, users can sign up for a plan on the company's website, download a compatible version of the app, open the app, input the account login credentials and connect to a server.
6. CyberGhost
CyberGhost is another top-ranked VPN service that offers easy-to-use applications and a vast network of over 8,000 servers situated across more than 90 countries. This service allows users to make seven simultaneous connections and has various security features that other VPN services lack. CyberGhost VPN also offers a simple, intuitive and fast Windows application.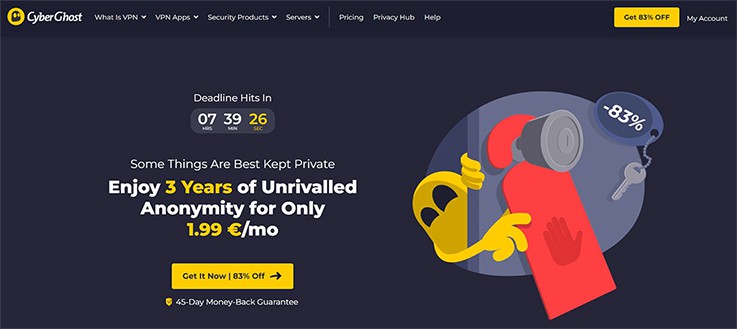 The advantages of CyberGhost include an expansive network of VPN servers, support for multi-platform connections and an excellent combination of security features. The disadvantages of CyberGhost VPN, on the other hand, are that some servers have slow performance and the subscription prices are higher than competitors.
The unique features of this service include protection for Windows users with 256-bit encryption and an automatic kill switch, protecting users' data even if the internet connection is lost. The strong sides of CyberGhost VPN include easy-to-use applications, unlimited bandwidth, unlimited server switching and identity protection. Readers can find more details on the technical aspects of this VPN in the full
CyberGhost review
.
The service uses 256-bit encryption, which is a standard for most modern VPN services. CyberGhost VPN also provides an added layer of protection by encrypting all the internet traffic with 2048-bit encryption. This VPN service has various security features, including OpenVPN over TCP Port 443 for bypassing geo-restrictions and DPI firewalls, IPv6 leak protection and DNS leak protection.
CyberGhost offers four paid plans: The one-month plan costs $12.99 per month, the one-year plan costs $4.29 monthly, the two-year plan costs around $3.25 monthly and the three-year plan costs $2.29 monthly. The VPN offers a 45-day money-back guarantee on yearly plans and a 14-day money-back guarantee on the monthly package. CyberGhost was founded in 2011 and is now owned by Kape Technologies.
CyberGhost works by creating an encrypted tunnel between a user's device and a VPN server. This encrypted tunnel is created using encryption technologies like OpenVPN, L2TP/IPSec, PPTP and FTPS to protect users' data from hackers and snoopers.
Note:
Prices may differ from the ones shown as new plans and deals are launched on a regular basis. Please be sure to check the most current price on the official website.
What to Consider while Choosing a VPN for Windows 10
The factors to consider while choosing a VPN service for Windows 10 are given below.
Security: This is one of the basic factors of a VPN that provides a safe and secure connection with the least risk. Users should look for security features and protocols like split tunneling, 256-bit encryption, a kill switch and OpenVPN to contribute to the user's overall security. The VPN service should at least use the OpenVPN protocol with 256-bit encryption to protect users' internet traffic.
Speed: This is a primary concern with users' online security and privacy, but no one likes slow speeds. Speed is crucial when connecting to a VPN server close to the user's physical location. Some VPN services connect to the nearest server to minimize the loss of internet speed. Users should seek a VPN that provides numerous configurations for ensuring the user always has an excellent speed.
Privacy: This is the most important factor to consider while choosing a VPN for Windows 10. The main purpose of using a VPN is to protect users' internet privacy and security by hiding IPs from snoopers, ISPs, advertisers and other third parties. Prospective VPN users should make sure the service has an excellent privacy policy and does not leak any data about users' online activities.
Device Compatibility: Most VPN services offer apps for a broad range of devices, including Windows 10. However, some VPN services don't offer a dedicated Windows app or have features that are incompatible with Windows 10.
Number of Servers: The number of servers that a VPN provides is important when choosing a VPN. A large number of servers will be more beneficial than fewer servers because users get more options and locations to choose from, thus allowing more access to content that's restricted in certain countries or regions, such as U.S. Netflix or BBC iPlayer.
Kill Switch Capability: The kill switch utility ensures that the user's IP address does not get exposed during connection drops. This protects users from identity theft and other cybercrimes resulting from data leaks on unsecured networks.
Jurisdiction: One of the most important considerations when choosing a VPN is the jurisdiction where a company is based and operates. If a user's online activities are illegal in certain countries, the user should select a VPN that does not comply with those laws.
Customer Support: Customer support is the most significant factor users need to consider while choosing a VPN for Windows 10. A user needs to check if the VPN service has live chat support, email support and a forum where users can discuss technical problems.
What is the Safest VPN for Windows 10?
ExpressVPN is one of the safest VPNs for Windows 10 in the market. This service uses strong 256-bit encryption and SHA512 authentication to keep users' data safe from hackers.
ExpressVPN also provides a kill switch feature that stops applications from accessing users' data when the internet connection drops, as well as split tunneling, which lets users select which applications go through the VPN connection and which ones use a regular internet connection.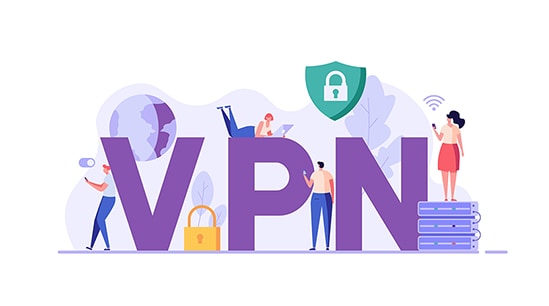 ExpressVPN has more than 3,000 servers in 94 countries worldwide, including Russia and China, which can be helpful if a user is traveling or living abroad and needs access to censorship-free content.
ExpressVPN offers unlimited bandwidth and speed so users can stream HD content without any delays. The company also offers unlimited server switching, allowing users to connect to any server in more than 90 countries.
ExpressVPN offers a full range of VPN protocols and encryption standards, including OpenVPN (UDP/TCP), L2TP/IPSec, PPTP and SoftEther. These protocols provide strong security for the user's internet connection. Users can choose the best option based on speed, security or compatibility with mobile devices.
Does Windows 10 Have a Built-in VPN?
Yes, Windows 10 does have a built-in VPN that users can configure to secure internet connections and remotely connect to another PC.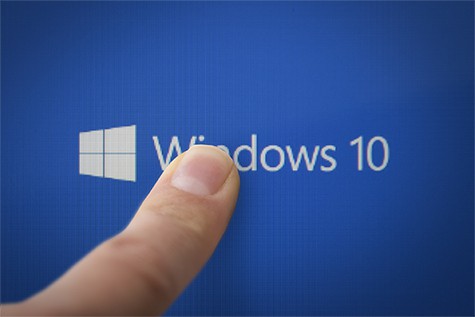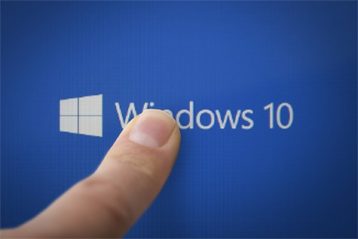 Windows users can get the built-in VPN by going to the "Settings > Network & Internet app" option, creating a connection profile for Windows 10 and then clicking "VPN" on the left side of the screen. A new window will display the "Add a VPN connection" option; users should choose "Windows (built-in)" as the VPN service. If the connection is named "Connection name," type that name in the "Connection name" field.
Note:
This is only a VPN client, so users will still need to sign up for a third-party VPN to work properly.
Can I Get a Free Windows 10 VPN?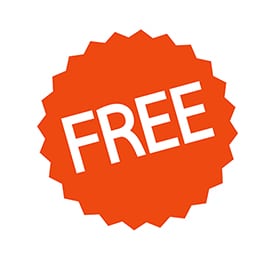 Yes, users can get a free Windows 10 VPN if the user is willing to compromise on bandwidth and speed. Free VPNs are not as safe as paid VPN services. The free VPN services will encrypt users' data, but these free services do not have the best privacy policies or kill switch features.
Most free VPNs collect users' anonymized data and sell that data to third-party advertisers. Free VPN services also have some limitations on connections and bandwidth, making the products less useful than paid VPN services.
Free VPN services also come with ads displayed within the client software or on users' PCs when using a browser extension.