A
virtual private network (VPN) for Egypt is a security software program that allows people to access the internet without being restricted by the Egyptian government. A VPN service, in general, provides a range of benefits, including security, privacy, bandwidth throttling prevention and the ability to access content from any location. In Egypt, however, VPNs are commonly used to bypass government restrictions and access online content while still in the jurisdiction.
Egypt is one of the countries where the government imposes rigorous censorship and surveillance, preventing access to social media, streaming platforms, telecommunication and news websites, among other channels. This is why anyone visiting Egypt needs to use a robust VPN to prepare for such internet restrictions. VPNs hide users' actual IP addresses and assign users a different IP in another country/region. Through this process, the VPN bypasses censorship systems and stops internet service providers, hackers, government agencies or other snoopers from seeing or tracking people's internet activities. However, only a few VPNs have the advanced functionality needed to work properly in Egypt without issues. As a result, this post delves into finding the best VPN for Egypt with all of the advanced features needed for overcoming censorship.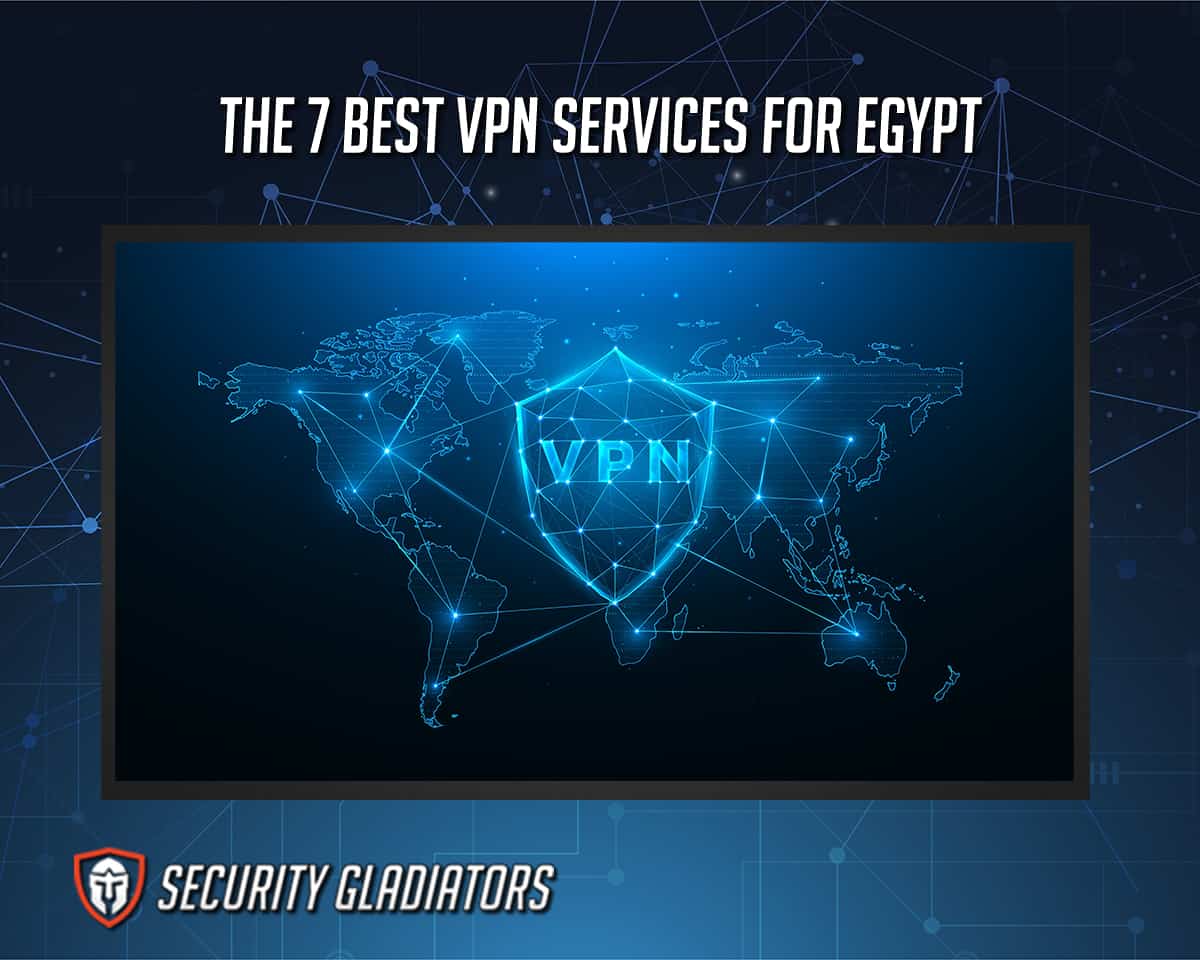 The best VPNs for Egypt are listed below.
IPVanish for Egypt
ExpressVPN for Egypt
VyprVPN for Egypt
PrivateVPN for Egypt
NordVPN for Egypt
Surfshark for Egypt
Private Internet Access
1. IPVanish for Egypt
IPVanish provides a fast and unlimited connection to users' devices in Egypt and beyond. This VPN owns all 2,000 servers in the service's 75-location network, implying that server connections are reliable and stable. IPVanish also includes superior security features and a strict privacy policy to protect users' information.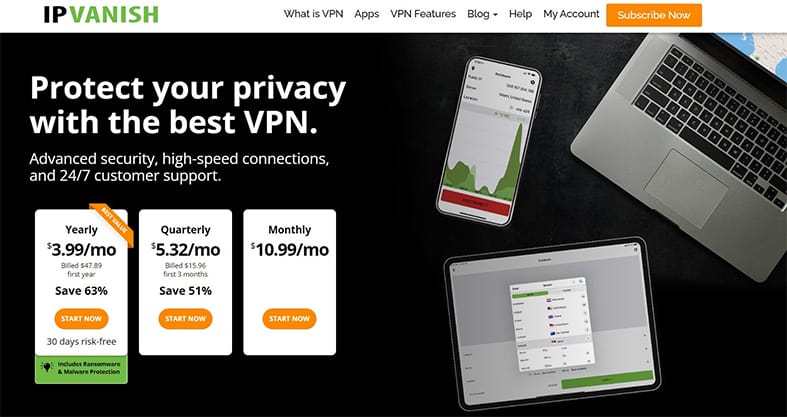 The advantages of IPVanish include a good yearly refund policy, an automatic kill switch, an intuitive user interface, simultaneous connections, an independently audited privacy policy and outstanding customer service, and support for major devices such as Windows, macOS and iOS. IPVanish's disadvantages, on the other hand, are the inability to work in China, the absence of servers in Egypt, the lack of a free plan and the VPN's location in the United States.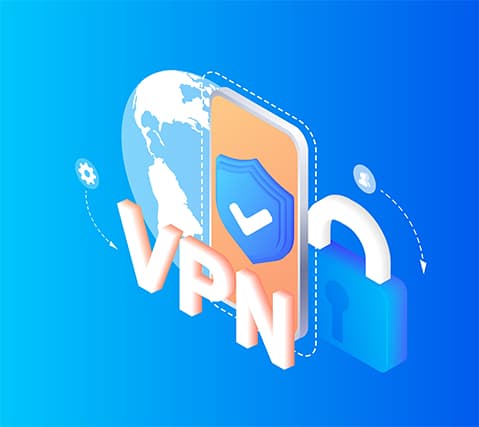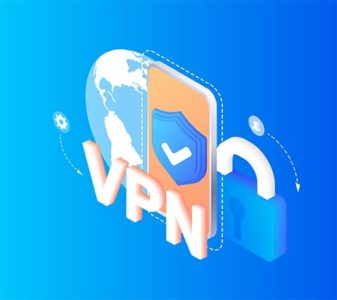 IPVanish has some unique features, including a cost-effective higher payment plan, industry-standard encryption, split tunneling, OpenVPN, fast connections and the ability to stream media from Netflix (U.S. and Egypt), HBO Max, Channel 1, Showtime, Channel 2, Nile News and others. The strong sides of this VPN are DNS and IP leak protection, online privacy, unlimited connections, peer-to-peer (P2P) sharing, and advanced features to work in Egypt without lagging.
As Security Gladiators covered in the full IPVanish review, this VPN relies on high-end security features like military-grade AES 256-bit encryption, the OpenVPN protocol, an automated kill switch, a stringent privacy policy and DNS leak protection for security.
IPVanish combines strong encryption with excellent customer service at an affordable price. The monthly plan costs $10.99 per month, the quarterly plan costs $5.32 per month and the annual plan costs $3.99 per month. J2 Global is the company in charge of IPVanish's operations.
IPVanish performs well in Egypt and does not log user information. Subscribers can connect up to five devices through one IPVanish login. Although the VPN does not have any servers in Egypt, customers can connect to servers in Israel to get the best speeds. Thanks to the kill switch and leak protection features, users' actual identity and location are also shielded from government surveillance.
2. ExpressVPN for Egypt
ExpressVPN is a VPN service that's suitable for unblocking Egypt's government censorship without sacrificing quality performance. The VPN provides super-fast browsing, online anonymity and a rigorous privacy policy that does not retain or sell user data. ExpressVPN unblocks popular messaging and streaming services in Egypt, including WhatsApp, Skype, FaceTime, Netflix, Hulu, Amazon and ESPN.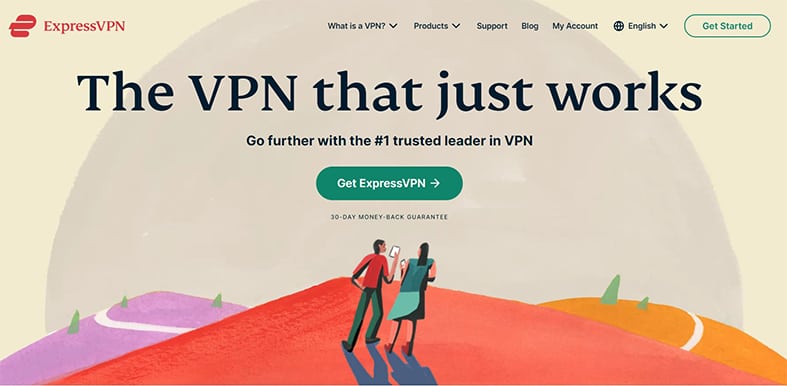 The advantages of ExpressVPN are a network of over 3,000 servers across 94 countries, unlimited bandwidth, a strict no-logging policy, support for torrenting, secure connections on five different devices, servers in Egypt, easy-to-use apps, superb customer service and superior encryption. The pricey monthly subscription and lack of support for port forwarding are ExpressVPN's main disadvantages. More pros and cons are detailed in a separate ExpressVPN review.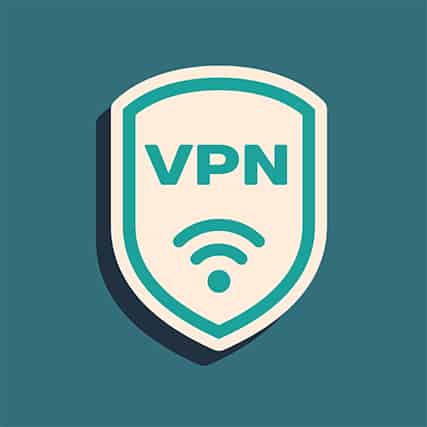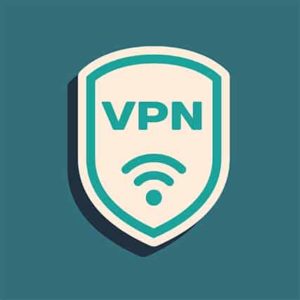 The unique features of ExpressVPN are lightning-fast connections, private DNS, threat management, fast and reliable protocols, unlimited bandwidth, a 30-day money-back guarantee, functions to prevent ISP throttling and a variety of payment options. The VPN's additional strong sides include the ability to unblock streaming platforms and bypass government restrictions in Egypt, apps for routers, public WiFi protection, anonymous browsing, 24/7 customer support and a stable connection.
ExpressVPN is a strong VPN known for high-standard security and privacy. The security features of ExpressVPN include strong AES 256-bit encryption and protocols for protecting against unauthorized access. The VPN also has a "Lightway" protocol for a reliable user experience. Other security features include a kill switch, DNS and IP leak protection, and a strict privacy policy.
Users can choose from various price plans to unlock access to all of these unique features. ExpressVPN offers three pricing tiers, including a one-month plan at $12.95, a six-month plan at $9.99 per month and a 12-month plan at $8.32 per month. ExpressVPN's parent company is Kape Technologies, a company that has been criticized in the past for reportedly mishandling user data.
People can use ExpressVPN in Egypt with confidence because the VPN offers servers in over 160 locations spanning 94 countries, including Egypt. People may watch local stations like Nile TV from anywhere using the Egypt servers. The VPN effectively bypasses every restriction and enables users to stream and access content anywhere. Also, ExpressVPN relies on obfuscation to bypass Egypt's detection systems.
3. VyprVPN for Egypt
VyprVPN is one of the best VPNs for Egypt that offers a fast connection and unrestricted internet access. The VPN also has a robust privacy policy, including the VPN's server infrastructure operating independently. Further, a third-party audit confirmed VyprVPN's no-logs policy.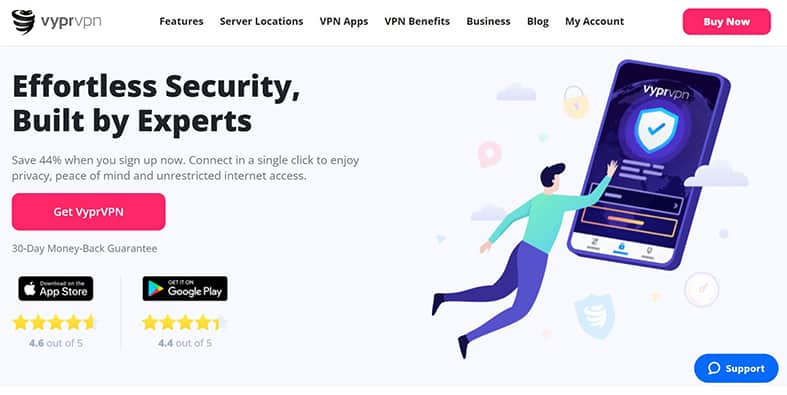 The advantages of VyprVPN are military-grade encryption, reliable connections, easy-to-use apps, a kill switch, 30 simultaneous connections, high-end encryption, public WiFi protection, an audited privacy policy, 24/7 customer support and 70 server locations worldwide (including Egypt). However, VyprVPN has a few disadvantages, such as limited advanced features, an expensive monthly plan, limited payment options and no free plan.
Per Security Gladiators' dedicated VyprVPN review, the unique features of this rVPN are a 30-day money-back guarantee, optimized servers, cloud and DNS services, and a special protocol known as "Chameleon" that allows people to bypass restrictive networks in Egypt. Similarly, the strong sides of VyprVPN include strong encryption, a kill switch, support for torrenting, good speeds, unlimited connection, no third-party infrastructure, servers in Egypt and DNS leak protection.
The security features of VyprVPN include VyprDNS for DNS protection, VyprVPN Cloud for an extra layer of security, AES 256-bit encryption, the Chameleon protocol for unrestricted access, a kill switch, public WiFi protection and a no-log policy.
VyprVPN offers two pricing options: a one-month plan for $15 and a 12-month plan for $8.33 per month. Golden Frog is the parent business that oversees all of VyprVPN's server infrastructure and operations.
VyprVPN is one of the most reliable and secure VPNs in Egypt. With 256-bit AES encryption, VyprVPN protects users' private information, online activities, locations, IP traffic and other data on unsecured networks. Users can connect to any Egypt-based VPN server to get unfettered internet access without censorship.
4. PrivateVPN for Egypt
PrivateVPN is a two-in-one VPN that lets users choose between simple and complicated modes of operation, depending on various levels of experience. Users can enjoy fast connections, unlimited internet access and online security, albeit with a minimal server count. PrivateVPN also supports flexible configuration, allowing customers to tweak the VPN settings.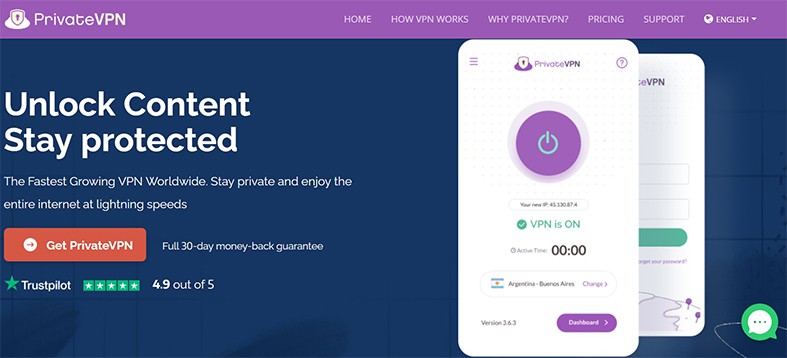 The advantages of PrivateVPN are military-grade encryption, a speedy connection, tech-savvy customer support, flexible configuration, unlimited bandwidth, a no-log policy, 10 simultaneous connections, support for port forwarding, easy-to-use applications and compatibility with major platforms such as Android, Windows and macOS. However, PrivateVPN has some disadvantages: A limited server network compared to competitors (only 200 servers in 63 countries), the VPN location (Sweden) and customer service available only during European business hours.
The unique features of PrivateVPN are the product's flexible configuration, capability to bypass Egypt restrictions, high level of encryption, free installation guide, inexpensive pricing, secure servers and quick setup. Also, the strong sides of PrivateVPN are the strong encryption, support for anonymous payment options, a 30-day refund policy, a cost-effective long-term plan and the capability to unblock streaming platforms such as Disney+, Channel 1, Hulu and Nile Drama.
Like other VPNs, PrivateVPN has built-in security features, including 2048-bit AES-256 encryption, a policy involving no data recording, many protocol options, and IP and DNS leak protection.
PrivateVPN is a low-cost VPN with flexible pricing, including a one-month plan for $8.99, a three-month plan for $6 per month and a 36-month plan for $2 per month. PrivateVPN Global AB owns PrivateVPN.
PrivateVPN allows users to access restricted internet services in Egypt by encrypting IP addresses. Users can remain anonymous online and surf using a different IP address after connecting to one of the available servers. Security Gladiators' dedicated PrivateVPN review offers a more detailed overview of this VPN service.
5. NordVPN for Egypt
NordVPN for Egypt offers reliable security, speed, privacy and secure servers to everyone in and out of Egypt. The VPN service is suitable for Egypt because of the consistent security and advanced features. In addition to other unique features, NordVPN offers double encryption.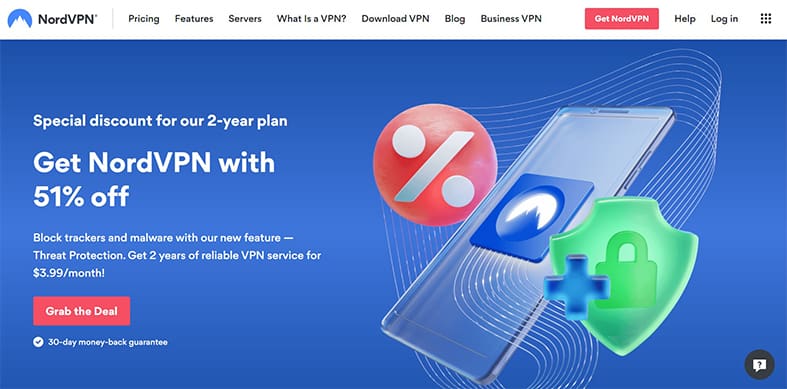 The advantages of utilizing NordVPN include user-friendly applications, an independently audited privacy policy, extensive security measures, lightning-fast connections, anti-malware protection, over 5,300 servers in 60 countries, simultaneous connections on six devices, torrenting and unlimited bandwidth. The disadvantages of NordVPN for Egypt include a lack of servers in Egypt (though users can connect to servers in other countries/regions) and a lack of free plans.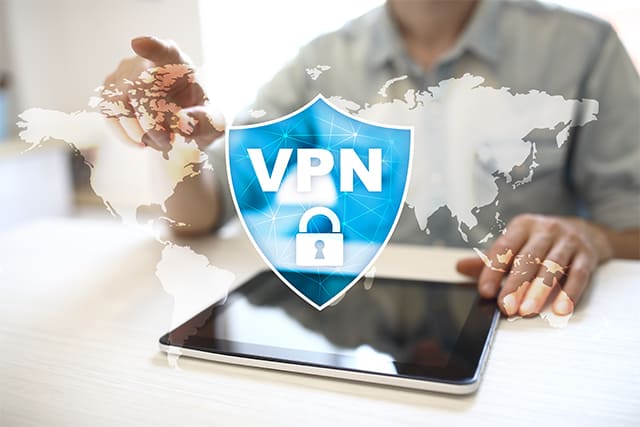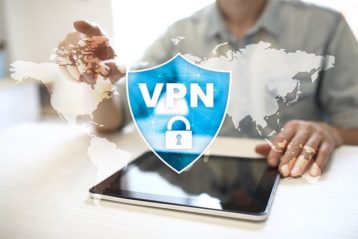 The unique features of NordVPN include compatibility with major platforms, a 30-day money-back guarantee, a kill switch, support for torrenting, multiple payment methods, unblocking streaming platforms, the ability to work in China, multiple-factor authentication and obfuscated servers. Likewise, the strong sides of NordVPN are speedy connections, easy usage, double protection, no-buffering streaming, supported browser extension, private DNS, a dark web monitor and split tunneling.
Per the full NordVPN review, the security features of this VPN include threat protection, Double VPN, obfuscated servers, anti-malware, multi-factor authentication, a strict no-logs policy, dedicated IP, a kill switch, an ad blocker and military-grade encryption.
NordVPN offers a variety of pricing options, including a one-month plan for $11.99, a one-year plan for $4.99 per month and a two-year plan for $3.99 per month. Nord Security manages NordVPN.
NordVPN works perfectly in Egypt, thanks to the strong security and privacy features. The VPN uses obfuscated servers to conceal users' actual identities and prevent third parties from monitoring online activities. Although the VPN does not have any servers in Egypt, users can choose a neighboring location and enjoy secure browsing. The kill switch feature protects the user's identity when the VPN is unexpectedly disconnected.
6. Surfshark for Egypt
Surfshark is a low-cost security and privacy tool that operates in Egypt without buffering. This VPN is packed with features, including 3,200 servers spread across 65 countries. Surfshark is well-known for having strong privacy policies and security features that allow fast browsing. The VPN may also unblock streaming services like Netflix, Amazon Prime Video, Hulu, Disney+ and HBO Max.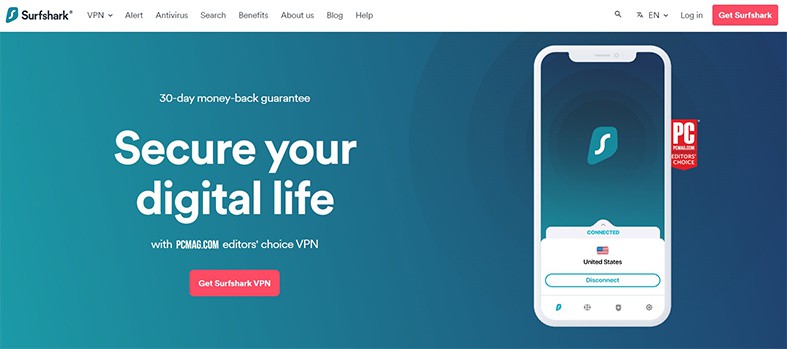 The advantages of Surfshark include a strict no-logs policy, unlimited simultaneous connections, servers in Egypt, 24/7 customer support, strong protocols and encryption, compatibility with popular devices, speedy browsing and features to unblock geo-restricted content. However, the disadvantages of Surfshark are inconsistent speed performance, expensive monthly plans and a lack of free plans.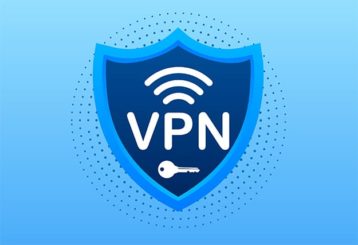 The unique features of Surfshark include independently verified security, industry-leading encryption, secure protocols, a NoBorders mode, a "Camouflage Mode," a kill switch, private DNS, a strict no-log policy and a good refund policy. The strong sides are reliable security, unlimited device connections and CleanWeb to avoid ads, trackers, malware and phishing attempts.
As was covered in the full Surfshark review, the security features of this VPN are AES 256-bit encryption, IKEv2/IPsec and OpenVPN protocols. The VPN also has a kill switch as emergency protection during VPN disconnections. The Camouflage Mode makes users' VPN usage untraceable online. Likewise, IP and DNS leak protection ensures that none of the users' data leaks to the internet.
Surfshark is also known for being a low-cost VPN that prioritizes user security. Surfshark has three pricing plans: one month for $12.95, 12 months for $3.99 per month and 24 months for $2.49 per month. Surfshark is owned by Nord Security, which is also NordVPN's parent company.
Because of strong security and built-in encryption capabilities, Surfshark efficiently circumvents Egypt's censorship. With the VPNs NoBorders, obfuscated servers and Camouflage Mode features, anybody may access the internet.
7. Private Internet Access
Private Internet Access (PIA) is one of the most reliable VPN services for users in Egypt. In 84 countries, PIA has approximately 29,000 next-gen servers, including 24 in Egypt. The large server network indicates that streaming speed and security are both reliable. With Private Internet Access, users may access services like YouTube TV, NBC, Netflix, HBO Max and Hulu.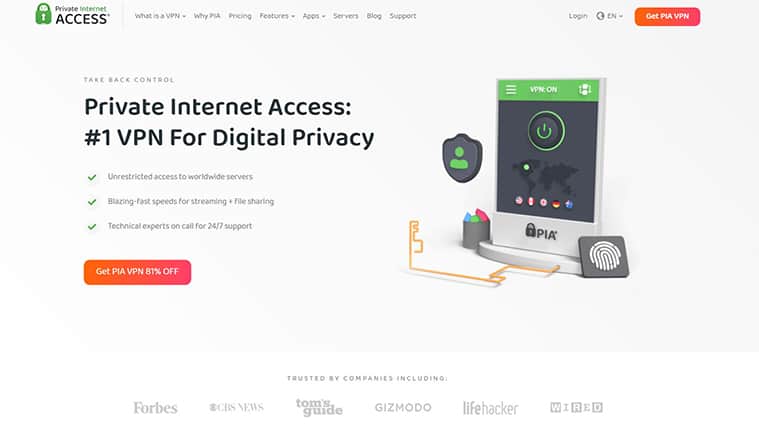 The advantages of PIA are strong security and privacy features, thousands of servers, 10 device connections with one PIA login, a no-logs policy, torrenting, good customer support, a solid refund policy and compatibility with common devices such as Windows, iOS and Android. The disadvantages of PIA, however, include the VPN's headquarters in the U.S., lack of a free plan and lack of an independent audit.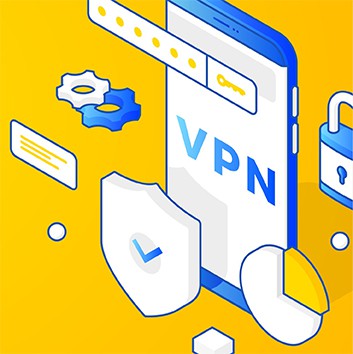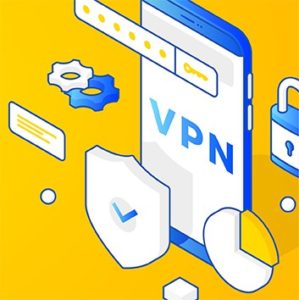 The unique features of Private Internet Access are a 30-day money-back guarantee, dedicated IPs, ad and malware blocking, advanced split tunneling, customizable settings and a secure kill switch. The VPN's strong sides include bypassing Egypt's censorship and surveillance, robust protocols, flexible pricing and a high server count for optimum security and speed.
The security features of PIA are strong encryption, multiple security protocols and MACE features that block ads, malware and trackers. Refer to Security Gladiators' dedicated Private Internet Access review for more on this VPN's security features.
Private Internet Access offers three subscription plans: One month for $11.99 per month, six months for $7.50 per month and two years for $2.19 per month. Kape Technologies is the company in charge of Private Internet Access. The company has a history of privacy issues, which could be a drawback for some users.
By incorporating strong security features, Private Internet Access works well in Egypt. The VPN provides dedicated servers that allow users to access local websites in Egypt. In addition, PIA uses unbreakable encryption and protocols.
Note:
Prices may differ from the ones shown as new plans and deals are launched on a regular basis. Please be sure to check the most current price on the official website.
How to Unblock Websites in Egypt Using a VPN
Like those in other countries with strict internet censorship, people in Egypt can use VPNs. However, everyone should know the proper procedures to ensure a pleasant streaming experience in Egypt. Users can use a VPN to unblock websites in Egypt by following the instructions below.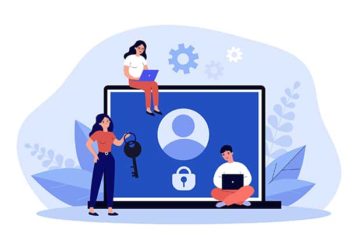 Select the best VPN service with advanced features for Egypt.
Download the VPN app from the company's website or via the Google Play Store or Apple App Store.
Sign up for a plan, make a payment and install the VPN app.
Complete the installation and launch the VPN.
Connect to any server.
Immediately after the connection with the server is confirmed, users are free to start browsing the internet securely and anonymously.
Why You Should Use a VPN in Egypt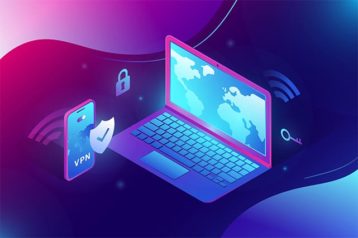 Because of the government's internet usage restrictions, people in Egypt must use a robust VPN. Many popular apps and websites are blocked, including Skype, Facebook Messenger, FaceTime and WhatsApp. Even if most Egyptians do not use these restricted apps, a tourist will undoubtedly need to access the blocked websites and apps. Fortunately, a VPN allows the user to circumvent any restrictions while remaining anonymous.
Although using a VPN in Egypt is not completely illegal, visiting prohibited websites might be risky. Many websites have been shut down, and numerous people have been arrested for spreading false information.
Egypt's internet operations have been subjected to several restrictions to date. In August 2017, for example, the government prohibited VoIP voice and video communications. This was a response to an incident in which a terrorist killed 47 people in two churches. Since then, a strict emergency law has been in place that authorizes authorities to monitor individuals' online activities.
In 2018, Egypt's parliament gave the government the authority to restrict some social media accounts and prosecute journalists who spread fake news. Furthermore, according to Egyptian legislation, anyone creating a new website must obtain a license from the Supreme Council.
On the other hand, a powerful VPN can circumvent any ban and allow users to access blocked websites. The VPN allows users to appear in another location outside of Egypt.
Why You Should Avoid Free VPN Apps in Egypt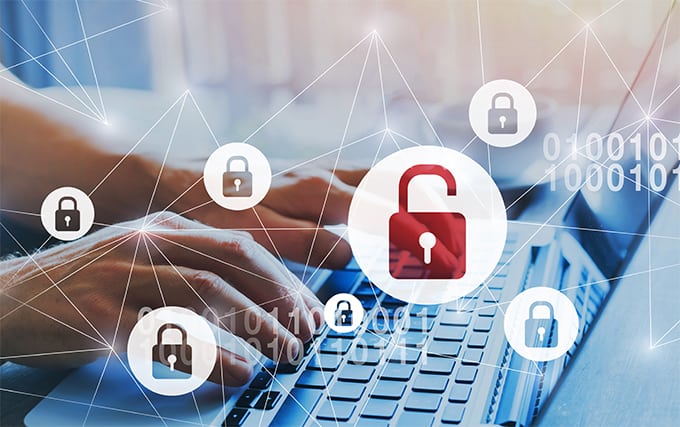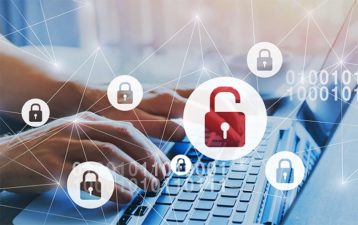 People need to be cautious when using free VPN apps to unblock websites in Egypt. Most free VPNs have limitations in features and lack the advanced security capabilities needed to offer complete anonymity. The main purpose of using a VPN in Egypt is to access blocked websites through online anonymity. However, a free VPN might not guarantee 100% internet freedom.
The possible risks of using a free VPN app include the potential for users' security to be compromised, the inability to unblock popular streaming platforms, limited bandwidth, logging and selling of users' data, and tracking users' online activity. Since free VPNs don't rely on subscription fees for revenue, such services often turn to third-party advertisers. This creates an incentive to sell users' data.
Nevertheless, there are a few
quality free VPNs
that can still offer a good user experience, even in Egypt.
Are VPNs Illegal in Egypt?
VPNs are legal in Egypt. The legality of VPN usage in Egypt comes down to the government's internet restrictions that ban or limit some websites and applications, which a VPN can unblock. However, while using a VPN is legal, blocked websites are illegal. Technical legality aside, assuming VPN usage in Egypt is illegal, then users might not be allowed to use VPNs. As a result, anyone found using the VPN might be prosecuted.
This is important:
Therefore, people need to understand the
legality of VPNs
. Some VPNs are illegal in a country, while others are legal with certain restrictions.
What are the VPN Features You Need to Stay Secure in Egypt?
For a secure browsing experience in Egypt, there are several key VPN characteristics to consider. The most notable VPN features for staying safe in Egypt are listed below.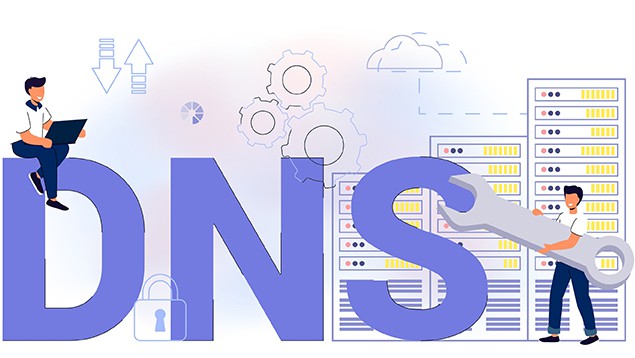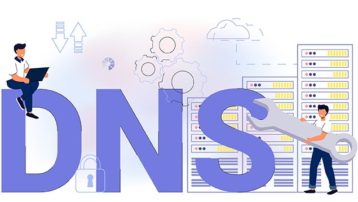 Kill Switch: When looking for a VPN, individuals should check for a kill switch feature, which safeguards users' confidentiality and online activities if the VPN is disconnected for any reason. A kill switch cuts off the user's internet whenever a connection drop is detected, preventing data leaks. In Egypt, accessing banned websites is prohibited; therefore, this feature is vital.
Strict Privacy Policy: A VPN that does not store users' data and online activities is important in Egypt. The no-log policy makes users' information inaccessible, even to government-issued requests.
DNS and IP Leak Protection: In Egypt, even a small DNS breach might put users' identities at risk. The Egyptian authorities will be able to monitor a user's internet activity if a VPN leaks the real IP address. The user will also be unable to access any geo-restricted content.
Egypt Server Location: For an enhanced user experience, users should look for a VPN with servers in Egypt. Users can access local services in Egypt while maintaining online privacy by using a VPN with Egyptian servers. This unique capability is critical for Egyptian users who might need to access online bank accounts or local streaming services.
Fast Speeds: A VPN with fast speed capabilities is essential for internet browsing in Egypt, as well as in any other country.
Reliable Refund Policy: A VPN that offers a money-back guarantee allows users to test a VPN before committing to a long-term subscription.
Industry-standard Security: Users need to choose a VPN that offers robust security features, including AES 256-bit encryption, OpenVPN, WireGuard and IKEv2 protocols. These security features are important and offer uncrackable encryption, meaning no one can decipher the VPN connection.