A
virtual private network (VPN) allows a certain IP address to be anonymously part of a network server in any part of the world. The VPN service encrypts the user's connection and provides a secure server that will not expose a user's IP address or location to the websites and services the user visits online. VPNs can also protect the user from harmful sites and secure the user's device when connected to a public WiFi network or hotspot. Watching unrestricted TV shows why some people use VPNs, as such services allow users to access limited titles that are unavailable in certain countries or have been blocked by the country. Government and entertainment industry groups often decide whether a certain show or movie may be allowed to be viewed domestically or abroad, either for censorship reasons or to limit the distribution of copyrighted content. A VPN application enables users to bypass those restrictions and access the content as if the user were physically located in a country where the content is allowed.
To watch blocked TV shows or movies in certain countries, users must find a VPN with the capabilities to bypass geo-restrictions. VPN TV streaming is popular nowadays, especially for people living or working abroad in the Middle East, China, Russia and other regions with strict censorship regimes. There are plenty of VPN providers in the market, but some unsafe ones should be avoided. The best VPN in the market comes with a fair subscription price and promises safe access, full support 24/7 and the guaranteed ability to unblock content on popular streaming applications.
1. Find and Select the Best VPN
The factors to consider when finding the best VPN are given below.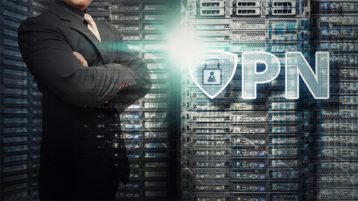 Support: Identity how many countries/regions the VPN's server network covers. Ideally, the VPN should have servers spanning every continent. Also, make sure to identify what country the TV show/movie belongs to. For example, to access the U.S. version of Netflix from Germany, one will need a VPN with servers in the U.S.
Compatibility: The best VPNs support all the main operating systems, including Android, iOS, macOS and Windows, as well as routers, smart TVs and other devices. Users should ensure the VPN supports the device and that the latest operating system version is installed to avoid unsupported functions during streaming.
Price: The price should also be considered, as some VPN applications offer lower subscription fees. Most VPN services offer a free trial of 14 days to one month so that users can try out the VPN's streaming capabilities before committing to a paid subscription.
2. Install the VPN of Your Choice
Once decided, installing the VPN of choice is easy, especially for applications available on the Apple App Store or Google Play Store. If the application is installed via an external storage drive, the user's operating system may block the software because the file was downloaded from an unknown source. However, this won't happen if the user downloads the VPN from the official app store of Google, Apple, Microsoft or some other company that runs the operating system. Installing the VPN shouldn't be a problem unless the device is not supported.
3. Select Your Preferred Location
Once the VPN is installed, open the app to create an account and subscribe to a plan. After logging in, connect to a server in a country where the TV show or movie is being broadcast or distributed. Some shows are only allowed to be broadcast in certain countries due to limitations on the TV network's coverage area. Additionally, to avoid legal and copyright problems, many streaming services are limited to only a handful of countries. Through the internet, the coverage of the TV shows can be streamed as long as the location is not blocked by the provider. This is why VPN services are designed to bridge those boundaries without restriction.
How to Choose a VPN to Stream TV Shows?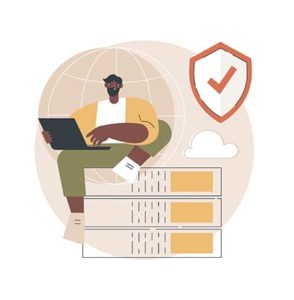 Choosing a VPN to stream TV shows is easy. Information about the VPN is available online, and highly-rated technical publications provide statistical data and reviews. When choosing the right VPN, consider whether or not the VPN is needed: Many streaming services support a wide range of countries and do not require a VPN to access all titles. VPNs are also necessary in countries that restrict particular categories or content originating from another country. VPNs allow users to bridge those restrictions and access movies, TV shows, news and information from around the world regardless of the user's location.
What is the Best VPN to Stream TV Shows?
The best VPN to stream TV shows depends on the intended use of the application and which streaming sites the user wants to unblock. The most high-rated VPN for streaming today is ExpressVPN, which is often recommended for streaming services such as Netflix and BBC iPlayer. This VPN has a server network spanning 94 countries, high connection speeds and high-quality technical support.
What are the Advantages of Using a VPN to Watch TV Shows?
The advantages of using a VPN to watch TV shows are unrestricted access to movies, TV shows and other content—from anywhere in the world. Most movie titles and TV shows are unavailable to stream in other countries, as the streaming service manages the distribution of content via respective server portals. There are many benefits of using a streaming VPN; most notably, VPNs enable users to experience and watch content unavailable in the users' respective countries. The speed of streaming is also enhanced by the VPN, which disables any pop-ups of unwanted ads that distract users from watching TV shows.
What are the Disadvantages of Using a VPN to Watch TV Shows?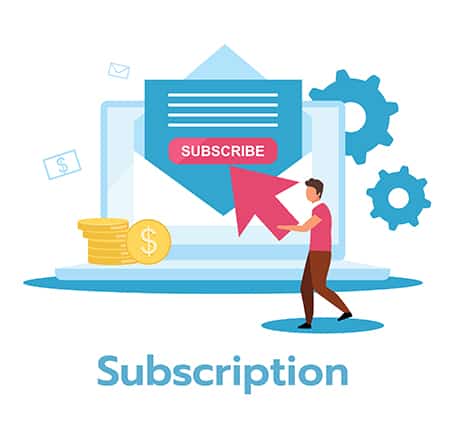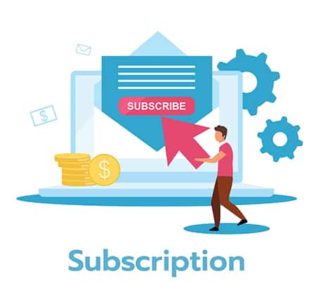 The disadvantages of using a VPN to watch TV shows are the subscription fees, the potential to slow down the internet connection, and the legality of VPN usage in certain countries.
The best VPNs have a subscription-based business model, sourcing revenue from monthly or annual fees. Many free VPNs, however, make money from advertising and data collection at the expense of user privacy. That's the trade-off users must make: Pay for a subscription or get a free VPN with no incentive to safeguard users' privacy. Fortunately, some paid applications offer a trial period of two weeks or a month.
Note:
Also, keep in mind the potential legal issues: Some countries, such as China, ban the use of VPN services. The internet in China is filtered and controlled by the country's server, often referred to as the "Great Firewall of China." Countries with such censorship measures usually ban or crack down on the use of VPN services. Users in those countries should be extra cautious.
Does a VPN Affect Streaming?
No, a VPN does not affect streaming because the user's IP address and traffic are diverted to the VPN's server rather than that of the internet service provider. The continuous upload and download are high in demand when streaming, but because of the anonymous encrypted IP, the connection is diverted to a server that is not heavily congested.
Does a VPN Slow Down Your Connection Speed?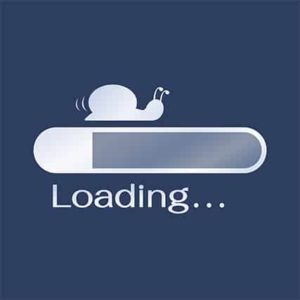 Yes, a VPN can slow down a user's connection speed because VPNs must go through the process of hiding the user's IP address, encrypting the data and routing traffic through the VPN's servers. Connection speed also depends on the traffic load of the server that's carrying the user's encrypted data. The issues may be resolved by changing the server with other open servers that are not highly congested. This is practiced in online gaming activities as well.
Why Can't I Watch TV Shows in Other Countries?
There are several reasons a TV show cannot be seen in other countries, such as religious beliefs, sexual content, racial discrimination or violence. For legal reasons, especially when dealing with copyrights and royalties, each country has its own policy regarding intellectual property rights and other uses of media content.
Is Using a VPN Illegal?
No, using VPN is not illegal generally. However, in countries where the act of using a VPN service violates the law, using a VPN can be illegal. In other cases, countries have different ways of dealing with illicit activities in which VPNs are used, such as pirating content, identity theft or accessing dark web markets to buy drugs.
Can you Stream a TV show Using a VPN on Mobile Devices?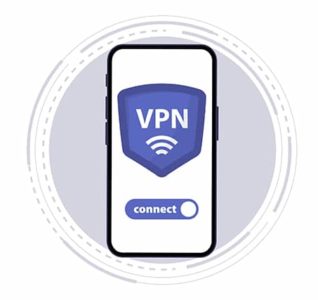 Yes, you can stream a TV show using a VPN on mobile devices. Most mobile phones are Android or Apple operating systems and have a wide library of applications that can be downloaded, including streaming apps. Since streaming apps are available on every platform, watching shows can be done everywhere as long as the device uses mobile data or is connected to a WiFi network.
Is there a VPN Available for Use with Android TV?
Yes, there is a VPN available for use with Android TV. Such VPNs are generally the same as the mobile app, but have been optimized to the landscape orientation and user interface. There are a lot of VPNs for Android applications, but NordVPN ranks the highest for providing a high-quality service supporting the Android TV platform. Using a VPN for Android TV is a must for people travelling abroad who can't access streaming titles due to geo-restrictions. In those cases, a service like NordVPN is the answer.