F
iber internet has seen a surge in popularity over the past decade, as more people seek faster and more reliable connections when it comes to their internet service. Fiber internet is an increasingly popular option for those looking for high speed, low latency, and dependable connection that can support multiple devices and heavy data usage. This article will discuss the best fiber internet providers, including details on the type of connection, services offered by each provider, how to get fiber internet, and whether or not it is worth the cost. Each provider offers different advantages in terms of price point, customer service, and reliability when compared with other providers. Additionally, this article will provide insight into which type of connection is best suited for different types of users so that readers can make informed decisions about their choice of provider.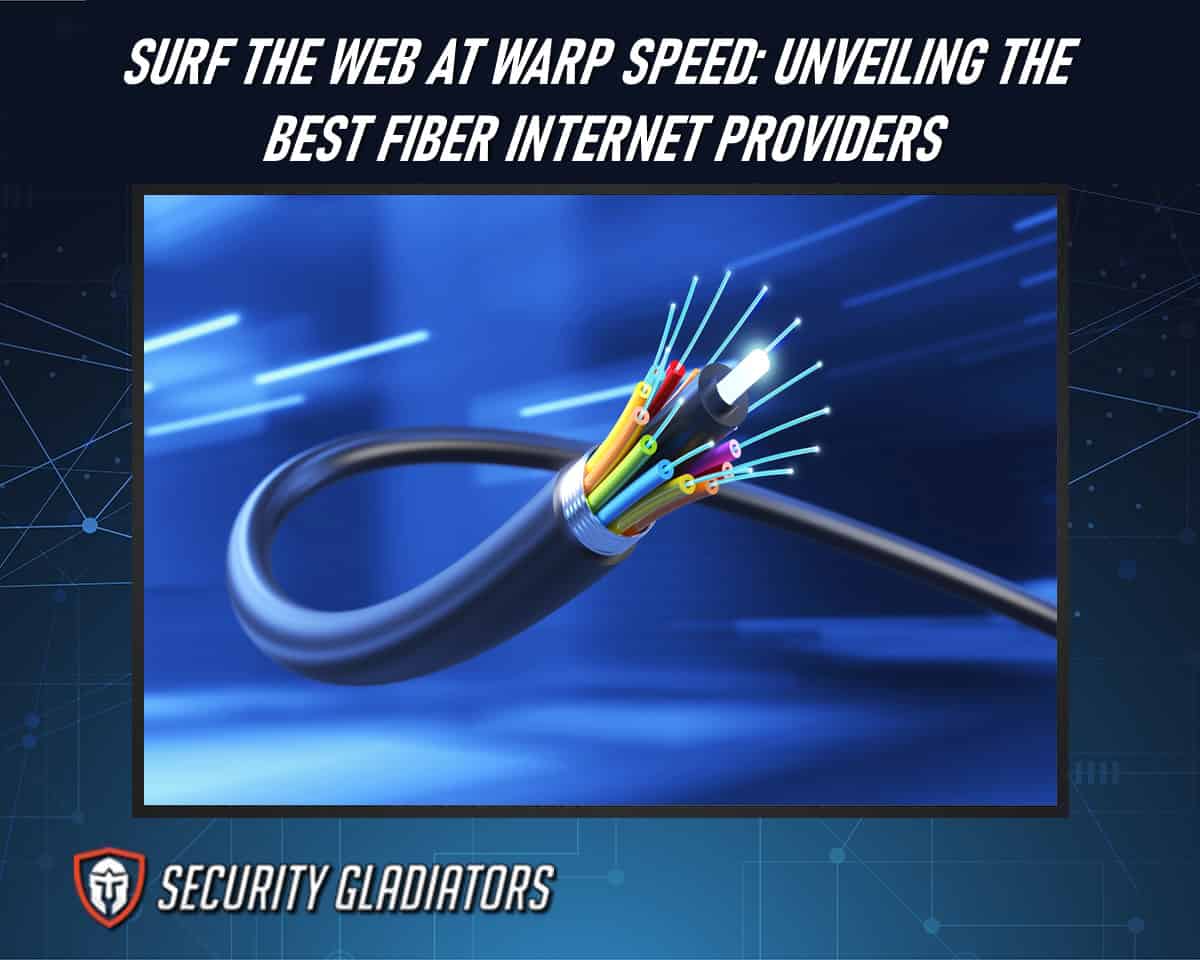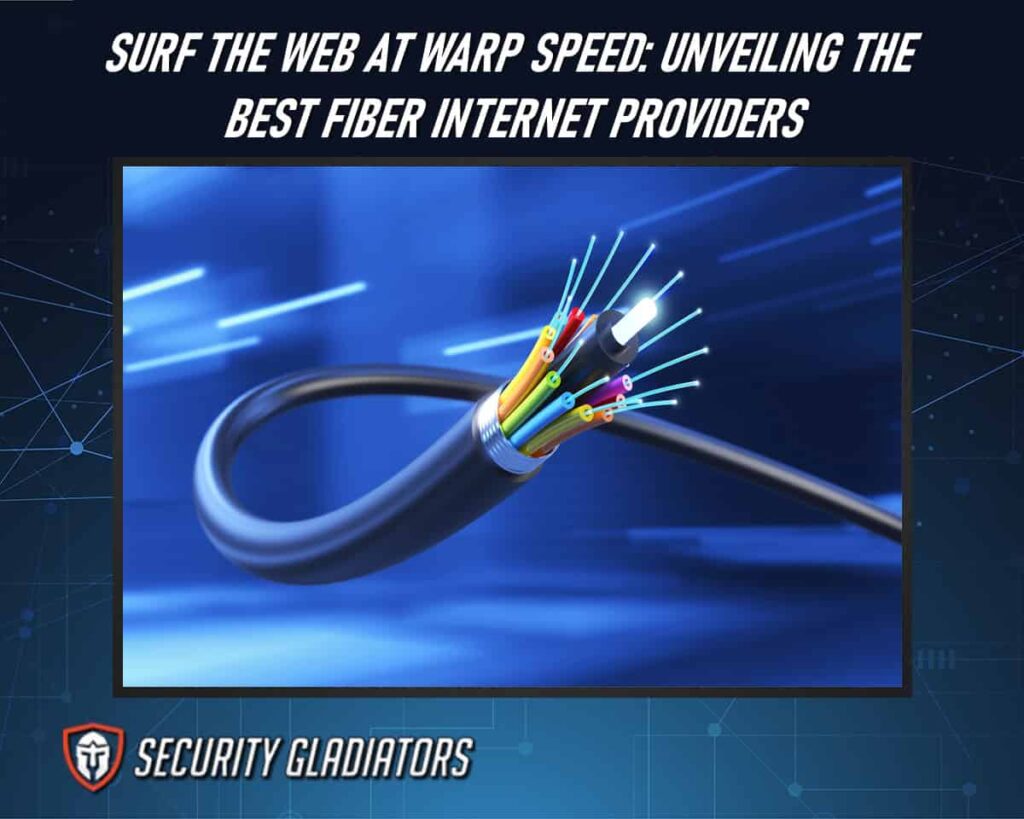 An Overview
There are many options for consumers looking to access a high-speed, reliable internet connection. Fiber internet plans are increasingly available from providers across the country, with many offering competitive download and upload speeds. Customers may be able to take advantage of discounts and special offers that include W auto-pay paperless bill enrollment or bundling services.
When selecting a fiber internet provider, it is important to consider their track record in terms of customer service and technical support, as well as their pricing structure. In addition, research should extend beyond a single provider's website to review third-party reviews and ratings from verified customers. This will provide a more comprehensive understanding of the provider's services including speed levels under various conditions such as peak times or during inclement weather. You can also decide to run an internet speed test before for a particular fiber internet provider before committing to it. It is also necessary to compare different plans offered by each provider side by side and determine which one best meets current and future needs in terms of both cost and quality of service.
What Is Fiber Internet?
Fiber internet is a type of broadband connection that uses fiber-optic technology to provide high-speed: Mbps, data communication. It involves the transmission of light pulses over a glass or plastic strand, which then produces an electrical signal in order to send data across networks. This type of internet connection is also referred to as fiber optic internet or fiber network, and it provides faster download speeds than other types of internet connections such as cable or DSL. Fiber service is typically available through two different options: direct fiber access provided by local ISPs, or shared access from a national provider. Direct access allows for more control over the speed and quality of the connection due to its dedicated line between the user and ISP's network; however, this option tends to be more expensive than shared access plans. Shared plans are usually cheaper but offer lower speeds due to their reliance on multiple users sharing the same resources.
Fiber connections offer improved reliability since they are not affected by weather patterns like copper lines can be, making them an ideal choice for businesses that require consistent uptime and performance from their network connections. Additionally, fiber offers greater security since it is much harder for intruders to tap into optical signals than traditional copper wiring systems used by most households today. For these reasons, many people consider fiber connection one of the best options available when selecting an Internet provider for their home or business needs.
What Do You Need for Fiber Internet Service?
To set up fiber internet service, you will need a few key components. Firstly, you will require a fiber optic cable connection to your premises. This involves the installation of fiber optic cables that transmit data using pulses of light. The ISP will handle the process of running the fiber optic cables from their network to your location, typically terminating them in an Optical Network Terminal (ONT) or Fiber Termination Point (FTP) inside your premises.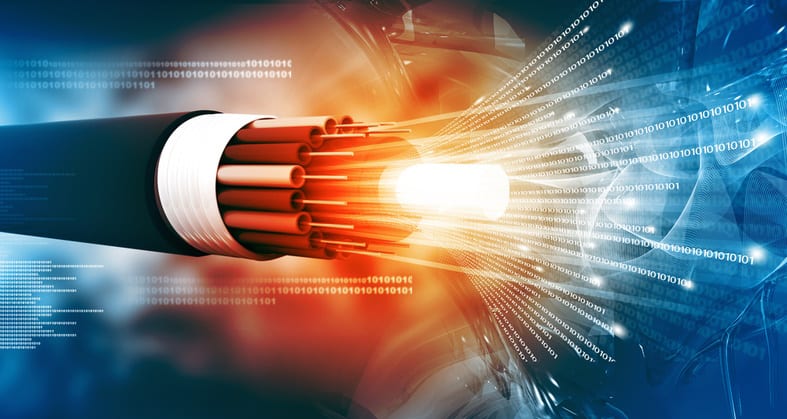 The ONT or FTP serves as the demarcation point between the ISP's network and your internal network. It converts the optical signals carried by the fiber optic cable into electrical signals that can be understood by your networking equipment. The ONT may be provided by your ISP, and it usually includes Ethernet ports for connecting your devices or a combination of Ethernet and coaxial ports for connecting both internet and TV services. In addition to the ONT, you will need a router to establish a local network within your premises. The router connects to the ONT and enables multiple devices to access the internet simultaneously. It performs functions such as network address translation (NAT), firewall protection, and DHCP (Dynamic Host Configuration Protocol) to assign IP addresses to devices on your network. You can either use the router provided by your ISP or purchase your own, ensuring it is compatible with fiber internet connections.
Types of Fiber Internet
Fiber internet is available in a variety of forms, allowing users to choose the most suitable option for their needs. Fiber networks can be offered by internet service providers (ISPs) as a form of broadband connection or used as part of larger telecommunications networks. These fiber networks are often classified based on their availability and type of provider. The four main types of fiber internet services are:
1. Fiber-To-The-Home (FTTH)
FTTH is the most common type of fiber network and typically requires running cables directly into the home from an ISP, providing users with high speeds and reliable connections.
2. Fiber-To-The-Building (FTTB)
FTTB uses existing copper wiring within buildings to enable faster speeds than typical cable connections but does not offer the same level of speed and reliability that FTTH provides.
3. Fiber-To-The-Curb (FTTC)
FTTC is an intermediary between FTTB and FTTH, offering speeds faster than traditional cable but lower than FTTH due to its reliance on copper wiring near residences rather than directly connecting them with fiber lines.
4. Dark Fiber Networks
Dark fiber networks allow ISPs to lease unused fibers from companies such as local utilities or regional ISPs without having to install new infrastructure themselves, while still providing customers with fast download speeds depending on the distance from node points and other factors such as traffic load on the network itself.
Due to its high performance compared to other broadband options, fiber internet has become increasingly popular among businesses and consumers alike over recent years making it easier for users to find plans that suit their budget and specific requirements when selecting a provider or plan for their homes or businesses. Additionally, some ISPs also offer hybrid options which provide customers with both copper wires and fibers for more flexibility when using voice services while still benefiting from increased data transfer rates provided by fiber Internet access technology.
The Best Fiber Providers
There has been an emergence of a range of new fiber internet providers, offering customers an array of speeds and features to choose from for their data needs. The most popular fiber internet providers are often those that offer high-speed connections with low latency and reliable uptime. The subscription involves auto-pay paperless billing, so you can do it at your convenience. However, there are also many other fiber optic internet providers that provide excellent service at competitive prices. Among the top fiber internet providers in include:
1. AT&T Internet
AT&T Internet offers a range of high-speed connections with competitive prices and bundled services. It is one of the largest internet providers in the United States, offering both fiber and DSL services. AT&T's fiber service delivers speeds ranging from 25 Mbps to 500 Mbps. The customer support provided by AT&T is highly rated, with technicians available to assist customers 24/7 over the phone or online chat. Additionally, there are self-help resources such as user guides and FAQs on their website for more general issues that can be resolved without needing assistance from a technician.
Pricing and Plans
AT&T fiber internet provider has three subscription plans which are 300Mbps for $55.00 per month, 500Mbps for $65 per month, and up to 1 Gbps speed for $80 per month.
| 300Mbps | 500Mbps | 1 Gbps Speed |
| --- | --- | --- |
| $55.00 per month | $65 per month | $80 per month |
Fast and reliable speeds with fiber-optic technology.
Multiple speed options to suit different user needs.
AT&T Smart Home Manager for convenient network management.
Wireless connectivity with Wi-Fi gateways or routers.
Access to a large network of AT&T Wi-Fi hotspots.
Internet Security Suite for added online protection.
Smart home automation options for enhanced control and convenience.
Bundling options for combining the internet with other services like TV and phone.
Availability may be limited in certain areas.
Pricing can vary, and promotional rates may expire after a specific period.
Customer service experiences can vary, with some users reporting issues with support.
Speeds may be subject to network congestion during peak usage times.
Data caps or usage limits may be imposed on some plans, potentially leading to additional charges for exceeding the limits.
Certain features and benefits may vary based on location and plan.
---
2. Comcast Xfinity
As an established provider, Comcast Xfinity has been a leader in providing reliable and affordable fiber internet. Its widespread infrastructure gives customers access to faster speeds than other ISPs that may not be available in certain areas due to a lack of coverage or competition with other providers. Furthermore, Comcast Xfinity's commitment to customer satisfaction ensures that any problems can be resolved quickly and efficiently with their dedicated team of experts who are always ready to help customers get connected as soon as possible. The speed of Xfinity depends on the plans the subscriber chooses.
Plans and Pricing
There are three plans for Xfinity. The plans are Internet Essentials which costs $10 per month, Xfinity Prepaid Internet at $45 per month with a speed of 50Mbps, and Student Deals with discounted pricing.
| Internet Essentials | Xfinity Prepaid Internet | Student Deals |
| --- | --- | --- |
| $10 per month | $45 per month | (with discounted pricing) |
Wide availability in many areas.
Offers a variety of internet, TV, and phone plans.
High-speed internet options, including Gigabit speeds.
Advanced entertainment platform with X1.
Bundled packages for additional savings.
Reliable service and consistent speeds.
Access to Xfinity Wi-Fi hotspots for customers.
24/7 customer support.
Some customers may experience occasional service interruptions or outages.
Contractual obligations may be required for certain plans.
Data caps may apply to certain internet plans.
Customer service experiences can vary.
Equipment rental fees can add to the overall cost.
Limited availability of fiber optic connections in some areas.
Promotional pricing may increase after the initial period.
---
3. Google Fiber
Google Fiber is a popular fiber-based internet service provider, offering competitive speeds and reliable customer service. It is one of the leading fiber internet providers in the market today, providing up to 1Gbps download speeds. For online gamers who require fast connection speeds for smoother gameplay, Google Fiber is an ideal option. Google Fiber also offers paperless bill discounts as well as free installation and no contracts are required. In addition, its customer service team provides 24/7 technical support so customers can have peace of mind when using their services.
Plans and Pricing
The most basic plan provides a speed of up to 1 Gbps at $70 per month but higher-tier plans are available from 2 Gbps at $100.
| 1 Gbps | 2 Gbps |
| --- | --- |
| $70 per month | $100 per month |
High-speed internet with speeds up to 1 Gbps.
Reliable and consistent connection.
No data caps on internet usage.
Affordable pricing options.
Symmetrical upload and download speeds.
Excellent customer service reputation.
Limited availability in select cities and neighborhoods.
Deployment and expansion can be slow.
The installation and setup process may take longer compared to traditional providers.
Limited bundle options for internet, TV, and phone services.
Higher upfront costs for equipment and installation fees.
No option for a standalone phone service.
May not offer as many advanced features or add-ons compared to other providers.
No guarantees on future pricing or changes to service offerings.
---
4. CenturyLink
CenturyLink is a telecommunications company that offers fiber-based internet services to customers in the United States. CenturyLink has grown to become one of the largest telecommunications companies in the US. It provides fiber optic internet connections through its network of high-speed fiber cables. CenturyLink's focus on providing quality service means that they offer some of the fastest and most reliable internet speeds available today. The company also offers several different packages based on your zip code so you can choose an option that best fits your needs and budget. Not only does their network provide faster speeds than traditional cable or DSL connections, but their use of advanced technologies like dynamic bandwidth management gives users more consistent performance throughout their connection. This ensures that users experience reliable speeds no matter where they are located or how many devices are connected to their network at any given time.
Plans and Pricing
CenturyLink subscriptions include Simply Unlimited Internet costing $50 per month with a speed of up to 100Mbps and Fiber Internet at $70 with a speed of up to 950Mbps.
| Simply Unlimited Internet | Fiber Internet |
| --- | --- |
| $50 per month | $70 per month |
High-speed internet connectivity.
Low latency for real-time applications.
Reliable and consistent performance.
Symmetrical upload and download speeds.
Supports multiple devices and heavy internet usage.
Suitable for bandwidth-intensive activities like gaming and streaming.
Enhanced security features.
Future-proof technology for evolving Internet needs.
Limited availability in certain areas.
Higher costs compared to traditional broadband options.
Potential for service interruptions during maintenance or repairs.
Customer support quality may vary depending on the location.
Limited bundled service options compared to cable providers.
---
5. Verizon Fios
Verizon Fios is one of the leading fiber internet providers in the US and is often regarded as a top-tier provider of internet services. Verizon Fios offers some of the most reliable and fast speeds. As far as customer satisfaction goes, Verizon Fios ranks highly amongst all other fiber internet providers in terms of customer service and response times.
In addition to this, their actual average speeds vary between 300 Mbps to 940 Mbps depending on the plan you choose for your home or business. The installation process for Verizon Fios is also relatively easy compared to many other fiber internet providers due to their extensive network capabilities across multiple states. Furthermore, their pre-existing infrastructure in certain areas makes it easier for them to reach more people than other companies who may have limited access due to location restraints.
Plans and Pricing
Verizon Fios has three pricing plans, 300Mbps at $24.99 per month, 500Mbps at $44.99 per month, and 1Gbps at $64.99 per month.
| 300Mbps | 500Mbps | 1Gbps |
| --- | --- | --- |
| $24.99 per month | $44.99 per month | $64.99 per month |
Fast and reliable internet speeds.
Extensive coverage in select areas.
Bundled services (internet, TV, and phone) are available.
Advanced TV features, including DVR and on-demand content.
Flexible contract options.
High customer satisfaction ratings.
24/7 customer support.
Limited availability in certain regions.
Higher price compared to some competitors.
Limited TV channel options compared to cable providers.
Early termination fees may apply.
Equipment rental fees may add to the overall cost.
Customer service can vary in quality depending on location.
Installation and setup may require professional assistance.
---
6. Frontier Communications
Frontier Communications is a telecommunications service provider offering broadband and digital services to customers across the United States. This company provides internet services, including fiber internet providers for residential and business customers. As one of the leading internet service providers, Frontier Communications has made significant investments in its nationwide fiber network and is continuing to expand its coverage area.
Plans and Pricing
Verizon Fios offers a range of internet plans catering to different needs and budgets. For those seeking an affordable option, the Basic Internet plan at $34.99 per month provides unlimited data with DSL technology. The Preferred Internet plan, priced at $37.99 per month, offers a similar DSL connection with unlimited data. For faster speeds, the FiberOptic 50 Mbps plan is available at $49.00 per month, utilizing fiber technology to ensure a reliable and fast connection. Customers looking for a balance between speed and affordability can opt for the Premium Internet plan, priced at $44.99 per month, with DSL technology and unlimited data. With these diverse options, Verizon Fios aims to provide internet plans suitable for various preferences and requirements.
| Basic Internet | Preferred Internet | FiberOptic 50 Mbps | Premium Internet |
| --- | --- | --- | --- |
| $34.99 per month | $37.99 per month | $49.00 per month | $44.99 per month |
Fast and reliable internet speeds.
Wide coverage area.
Multiple plan options to choose from.
Advanced fiber-optic technology.
Good customer service
Limited availability in some areas.
Higher cost compared to other providers.
Lengthy contracts and early termination fees.
Limited bundle options for TV and phone services.
Occasional service outages or disruptions.
---
Note:
Prices may differ from the ones shown as new plans and deals are launched on a regular basis. Please be sure to check the most current price on the official website.
What Are the Benefits of Fiber Internet
Fiber internet offers several significant benefits due to its advanced technology and infrastructure. Fiber-optic cables transmit data using pulses of light, allowing for incredibly fast internet speeds. Fiber connections can provide symmetrical speeds, meaning the upload and download speeds are the same. This is particularly advantageous for activities like video conferencing, cloud computing, and data-intensive tasks where a high upload speed is crucial.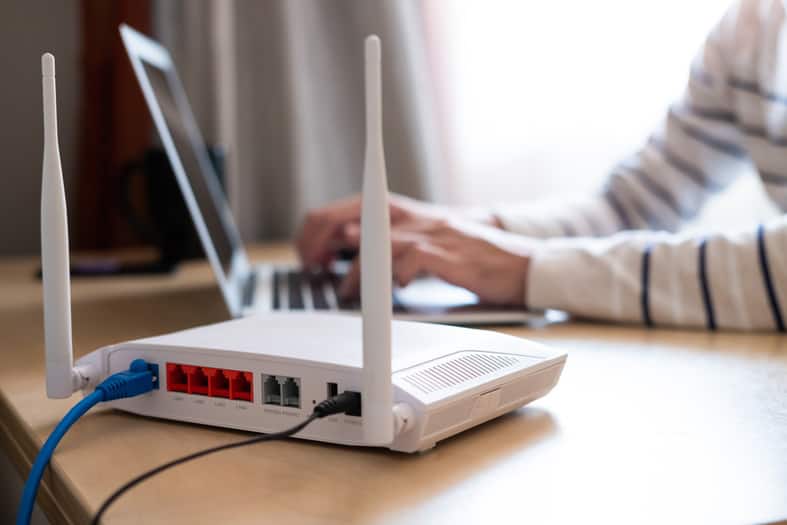 Also, fiber internet provides low latency, which is the time it takes for data to travel between its source and destination. Unlike traditional copper-based connections, fiber optic cables do not suffer from signal degradation over long distances. This results in minimal latency, making fiber internet ideal for real-time applications like online gaming and video streaming, where even milliseconds of delay can make a difference.
Additionally, fiber-optic technology is immune to electromagnetic interference and radio frequency interference, which can degrade the quality of signals transmitted over copper or coaxial cables. This makes fiber internet highly reliable and less susceptible to disruptions caused by nearby electrical equipment, power lines, or inclement weather conditions. Fiber connections also exhibit lower signal loss, ensuring consistent performance over longer distances.
Another benefit of fiber internet is its high bandwidth capacity. Fiber optic cables have a significantly larger capacity to carry data compared to traditional cables. This means that fiber connections can handle multiple devices and bandwidth-intensive applications simultaneously without experiencing a noticeable decrease in performance. Whether you have numerous connected devices, stream 4K videos, or transfer large files, fiber internet can accommodate your needs.
Lastly, fiber internet is future-proof. As technology continues to advance and data demands increase, fiber optic infrastructure provides a scalable solution. It has the potential for further upgrades and enhancements to meet future requirements without the need for major infrastructure overhauls. This ensures that fiber internet can keep up with the evolving digital landscape, providing a reliable and high-speed connection for years to come.
How To Determine Which Fiber Internet Provider Is Best for You
When selecting a fiber internet provider, it is important to consider factors such as speed, reliability, customer service, and cost in order to make an informed decision that meets individual needs. Here are some steps to help you make an informed decision:
Check Availability
Begin by confirming which fiber internet providers are available in your area. Not all providers may have coverage in your location, so you'll need to determine which options are accessible to you. You can check their websites, use online tools, or contact the providers directly to inquire about availability.
Internet Speed Options
Fiber internet offers high-speed connectivity, but different providers may offer varying speed packages. Consider your internet usage needs. If you require fast and reliable internet for activities like streaming, gaming, or large file downloads, you might prioritize providers that offer higher speed tiers. It is important to note that internet speed may vary in different regions. You can learn about countries with the fastest internet speed to see if your country is included.
Research Customer Reviews
Look for customer reviews and feedback about the fiber internet providers you are considering. Online forums, review websites, and social media platforms can provide insights into the quality of their service, customer support, and overall customer satisfaction. Pay attention to any recurring positive or negative patterns.
Compare Pricing and Plans
Evaluate the pricing and plans offered by different providers. Consider the cost of installation, equipment fees, monthly charges, and any data caps or additional charges. Compare the features, benefits, and pricing of each provider to find the one that offers the best value for your budget.
Customer Service and Support
Consider the quality of customer service and technical support provided by each fiber internet provider. Check if they offer 24/7 customer support, multiple contact options (phone, chat, email), and prompt resolution of issues. Reliable and accessible customer support can be crucial if you encounter any problems with your internet service.
Bundled Services
Some providers offer bundled services that combine internet with TV, phone, or other amenities. If you're interested in additional services, such as cable TV or VoIP phone, explore bundle options and compare them with standalone internet plans. Evaluate the overall value and savings you can get by bundling services.
Contract Terms and Flexibility
Review the terms of service and contract details before committing to a fiber internet provider. Check if they require long-term contracts and if there are any early termination fees. Consider providers that offer flexible contract options or trial periods to ensure you have the freedom to switch if you're not satisfied.
Is Fiber Internet Worth It?
Fiber internet can be a worthwhile investment for individuals looking to access reliable and fast speeds, depending on the specific needs of the user. When compared to other types of internet service such as DSL Internet Service, fiber connections tend to offer more consistent performance due to their wired connection. Fiber internet providers tend to have higher speeds available over larger distances than cable providers, though this often depends on your location and is subject to what many Internet Service Providers (ISPs) offer in your area.
Note:
Though fiber is generally seen as faster than other services like cable or satellite, it comes at a cost – both in terms of money and installation time. It's usually much more expensive than DSL or Cable but offers higher speeds with greater reliability. Additionally, it may take longer for your ISP to set up the equipment if you require a new line installed for fiber compared to traditional types of connections.
Frequently Asked Questions
How Do You Set up Fiber Internet Service?
Firstly, the user must determine if their residence is located in an area that provides fiber-optic internet services. This can be done by contacting the local Internet Service Providers (ISPs) in the area to inquire about their offerings. If a suitable ISP is found, then the user must select a plan and order installation from them. Once this process is completed, then the ISP will send out technicians to install any necessary equipment for the service. Afterward, users are able to connect devices such as computers or routers to access high-speed broadband connection through fiber optics.
What Is the Average Cost of Fiber Internet?
The cost of fiber internet service varies depending on the location and provider. Generally, prices range from about $35 per month for basic speeds up to $200 or more for faster speeds. Other factors that can affect the average cost include data caps, installation fees, modem rental charges, and contract terms.
How Do You Check if Fiber Internet Is Available in Your Area?
To check if fiber internet is available in your area, you can follow a few steps. First, visit the websites of internet service providers (ISPs) that offer fiber internet services in your region. Many ISPs have an online tool or a dedicated page where you can enter your address or ZIP code to check availability. Alternatively, you can call the customer service numbers of ISPs and inquire about fiber availability in your area. Additionally, you can check with local authorities, community forums, or neighbors who might already have fiber internet installed. ISPs typically prioritize deploying fiber infrastructure in densely populated areas, so larger cities and metropolitan regions are more likely to have fiber internet available.
What Is the Difference Between Fiber and Cable Internet?
Fiber and cable internet are two of the most common forms of internet access available to consumers. Both utilize a physical connection to transmit data from service providers to customers' homes, but they differ in several key ways. Fiber optic cables use pulses of light transmitted through glass fibers to deliver data quickly and consistently, while cable internet uses coaxial cables that transfer electrical signals over traditional television lines. This difference results in fiber providing significantly faster connection speeds than cable, as well as greater reliability and bandwidth. Fiber is less susceptible to interference from outside sources than its counterpart. However, since fiber is still a relatively new technology compared to cable, it is not yet available in all locations.
What are the customer service options for fiber internet providers?
Fiber internet providers vary in terms of customer service options. Many providers offer 24/7 technical support, often available via phone or online chat. Additionally, some providers may offer a wide range of FAQs and tutorials to help customers troubleshoot any issues they may have with their service, as well as more personalized customer services options such as account management assistance and billing inquiries. It is important for consumers to research the different customer service options offered by each provider to ensure that they are getting the best possible experience with their fiber internet service.
Conclusion
Fiber internet is an increasingly popular form of connectivity, and it provides a more reliable connection than other types of internet. With the range of options available from different providers, it can be difficult to determine which one is best for your needs. When choosing the right provider, consider factors such as the type of connection, coverage area, customer service ratings, and cost. It is important to weigh both the pros and cons when deciding if fiber internet is worth investing in. With faster speeds, less latency issues and increased reliability over other forms of internet connections, fiber technology may provide users with a better overall experience than traditional broadband services. Some providers offer discounts to customers who sign up for yearly plans or bundle their services together with television or phone packages. Ultimately, researching the various options available will help you make an informed decision on which fiber internet provider will work best for you.