T
he Miami Heat is a professional basketball team based in Miami, Florida, and competes in the National Basketball Association (NBA). The Heat is one of the most successful teams in NBA history, with multiple championships. Fans of the Heat can catch their favorite team in action by tuning into one of many streaming services or TV networks that carry the Heat's games. This article will help you know what channel is the Heat game on.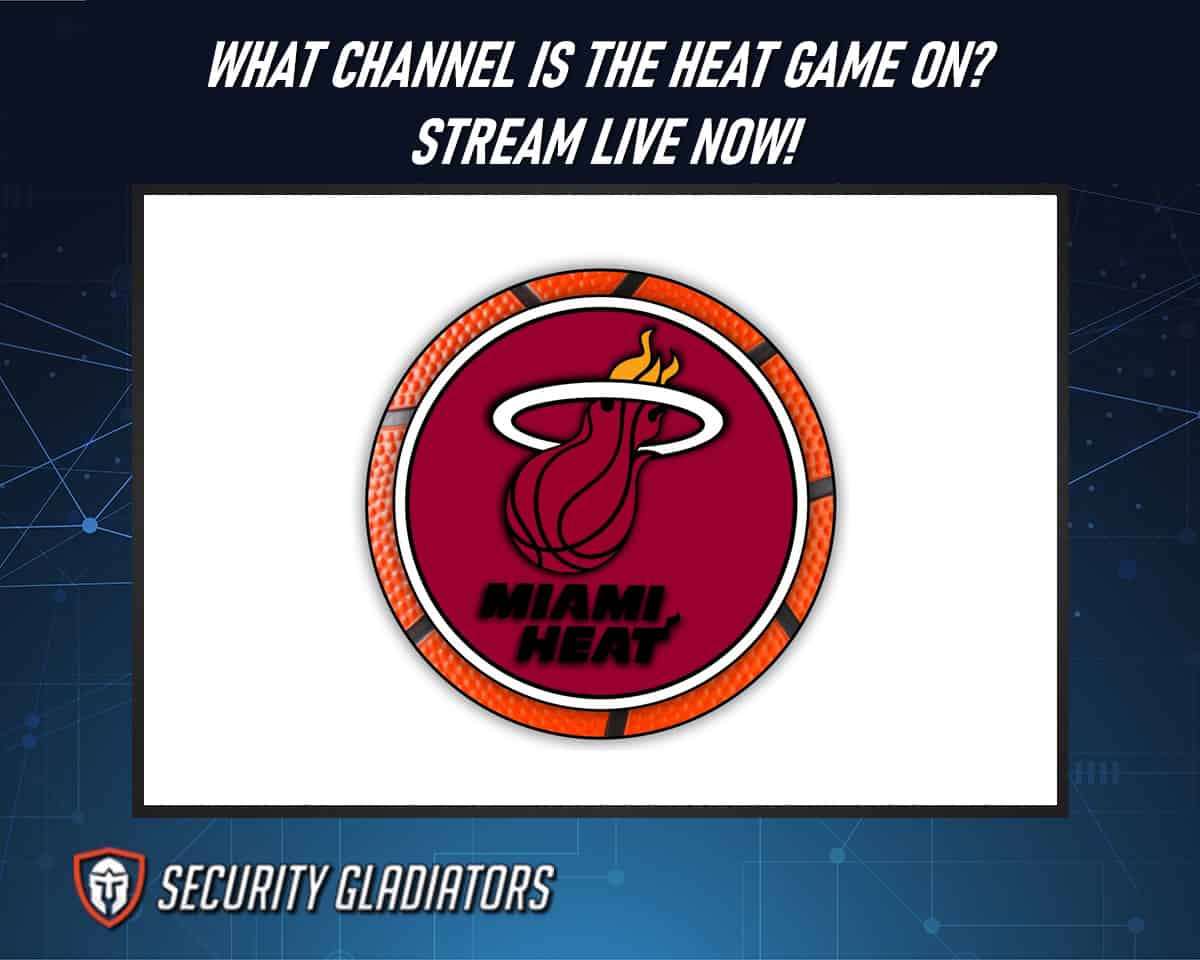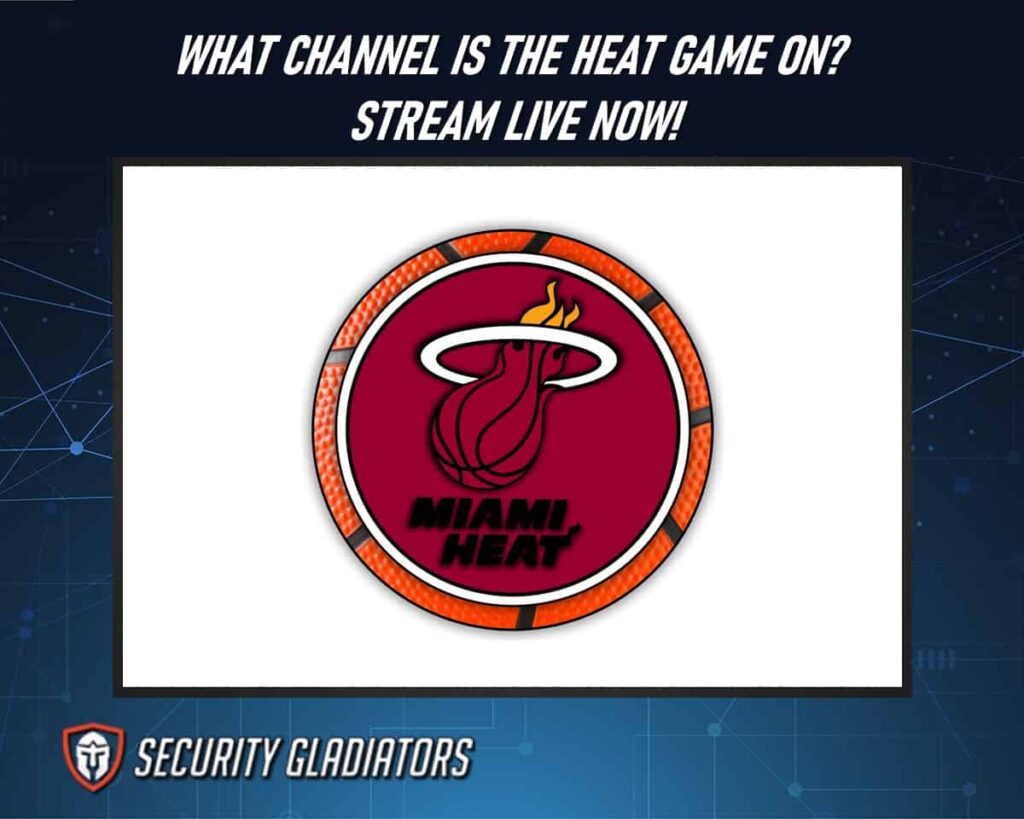 All About Miami Heat Game
The NBA team was established in 1988 and joined the National Basketball Association (NBA). In 2006, led by superstar players Shaquille O'Neal and Dwyane Wade, the Miami Heat won their first NBA championship by defeating the Dallas Mavericks in a thrilling six-game series. In 2010, the Heat formed a superstar trio with the signings of LeBron James and Chris Bosh, which led to four consecutive NBA Finals appearances from 2011 to 2014, winning championships in 2012 and 2013. Since then, the Heat have remained a competitive team in the NBA, consistently making the playoffs and striving for further success.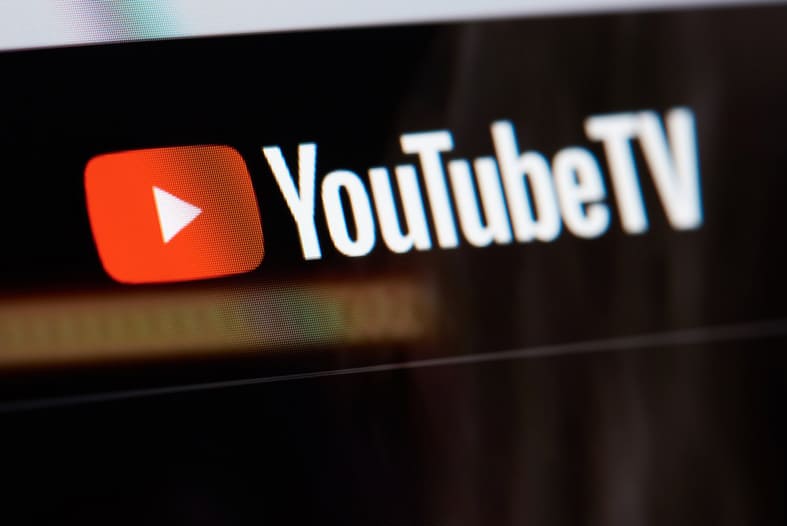 Viewers can stream the Miami Heat games on the TNT website or streaming platforms such as Hulu, YouTube TV, and Sling. All you need to know is the TV schedule when the team is playing next in playoff series such as Eastern Conference Finals. The website and streaming platforms can be accessed from any device with an internet connection, such as a laptop, smartphone, or tablet. This makes it easy for viewers to watch the Miami Heat games from anywhere.
How to Stream the Miami Heat Game
Below are the best sports streaming services to watch Heat Game online: If you are in a locality where the game is being played, you might need to choose the best VPN for streaming to change your IP address.
1. Hulu With Live TV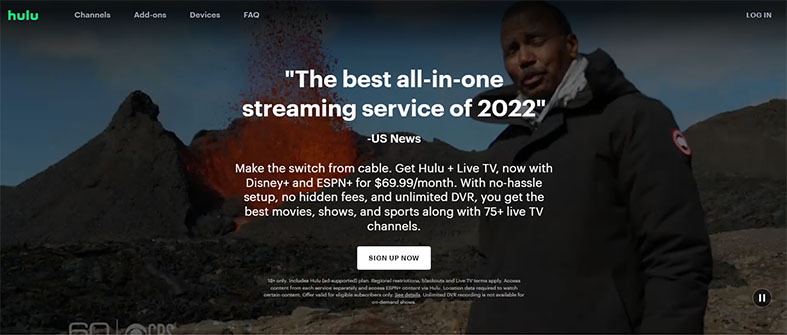 Hulu with Live TV provides viewers with a selection of live and on-demand content. This includes access to the Miami Heat's games, which can be streamed live through Hulu with Live TV service. This service allows you to stream NBA without cable for more convenience. The Heat Game can be found on the TNT Live Stream channel, which is available to those who subscribe to Hulu with Live TV. The service offers a variety of features, such as access to the TD Garden, to ensure that viewers can get the best possible experience when watching the Heat games. The service also offers a wide range of other live and on-demand content, so users can enjoy a variety of different shows and films.
The price of Hulu varies depending on the plan you choose, with the ad-supported plan starting at $7.99 per month and the ad-free plan starting at $14.99/month.
2. fuboTV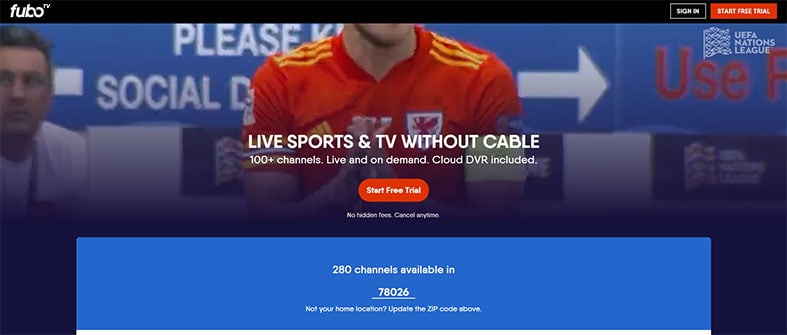 fuboTV is an online streaming platform that provides access to live television and on-demand content. It is available on a variety of devices, including web browsers, mobile devices, smart TVs, and streaming devices, making it easy to stream NBA summer league. fuboTV offers a wide selection of channels, including Bally Sports Sun, where fans can watch the Miami Heat games.
Fubo TV offers different plans, with the base plan starting at $74.99/month and additional premium channels or features available at extra costs.
3. YouTube TV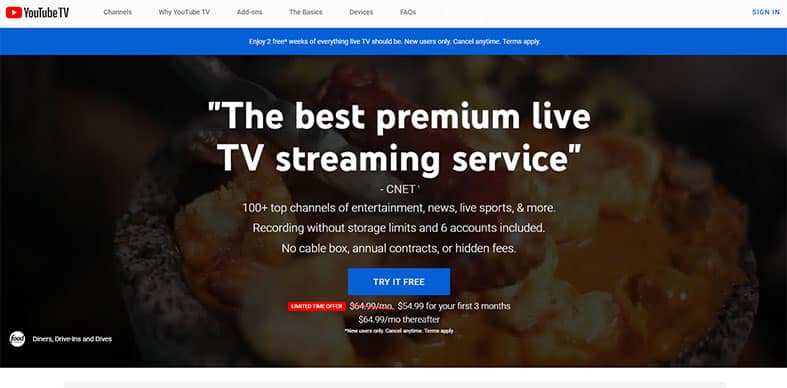 YouTube TV is an online streaming service that provides access to an extensive library of live television and on-demand content. It is a popular option among Heat fans who are looking for streaming options to watch the team's games. Through YouTube TV, users can access many networks that broadcast Heat games live, including ESPN, Fox Sports Sun, and NBA TV. This makes it a comprehensive solution for fans living in the Heat's local market, as they can access almost all of the team's games and get news and highlights from the team. Fans can also use YouTube TV to watch other live TV channels and an extensive library of on-demand content. This makes it a great choice for fans who want the most comprehensive streaming package and don't want to miss a game.
YouTube TV costs $72.99/month, providing access to your favorite live TV channel and other features.
4. Sling TV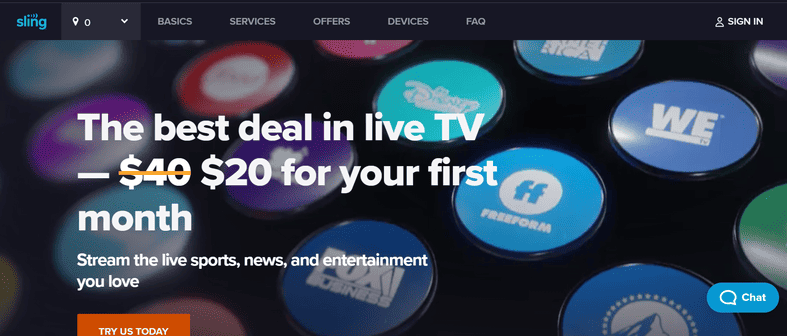 Sling TV is a service that provides access to a wide variety of live television programming and on-demand content. It is a great option for those who want to watch the Miami Heat game featuring Jimmy Butler. The game will be broadcasted on TV and can be streamed through Sling TV. The service offers a variety of packages that include the channels that will be broadcasting the game. It also offers a variety of on-demand content that can be accessed through the service.
The price of Sling TV starts at $40/month.
5. DirecTV Stream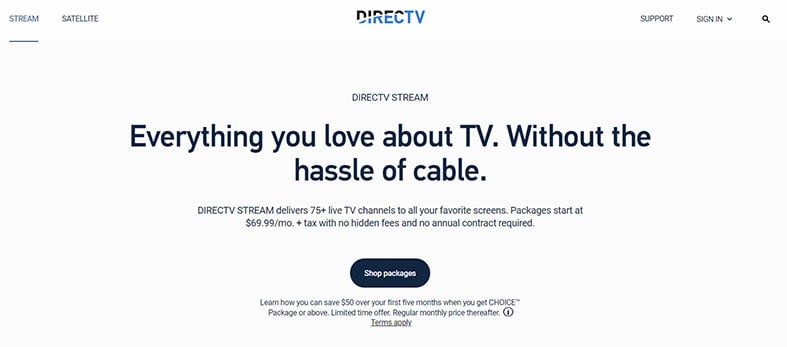 DirecTV Stream is a streaming service offered by the satellite provider DirecTV that allows users to stream live and on-demand content. One of the benefits of DirecTV Stream is that it provides access to local TV channels, such as the one that broadcasts the Heat game. Additionally, DirecTV Stream also offers NBA League Pass, which grants access to live games from the National Basketball Association. To access DirecTV Stream, users must subscribe to the service; however, they can take advantage of the free trial period offered by DirecTV to determine whether the service suits their needs.
The price starts at $64.99/month.
6. NBA League Pass
If you're looking for a way to stream Heat games online, NBA League Pass is also a recommended option as it provides access to full and condensed replays of all NBA games, except for those subject to blackout restrictions in a region. While live broadcasts of blacked-out games are not accessible, replays become available three hours after the broadcast concludes. Given its blackout limitations, NBA League Pass is particularly beneficial for fans residing outside the local market, making it a wise choice for additional NBA content.
Note:
Prices may differ from the ones shown as new plans and deals are launched on a regular basis. Please be sure to check the most current price on the official website.
Frequently Asked Questions
Is the Heat Game Blacked Out in My Area?
Generally, blackouts are enforced when a sports team plays another within the same region. This means that if the Heat game is being played in the same region as the viewer, there is a possibility that the game might be blacked out.
Is There an App You Can Use To Watch the Heat Game?
The Miami Heat have numerous streaming options available to viewers who wish to watch their games. One option is to use a mobile application. There are various applications available, such as NBA League Pass, which allows users to stream live and archived games. Other options include ESPN, FOX Sports Go, and NBA TV. These apps are available on both iOS and Android devices and offer a variety of features, such as the ability to watch games on the go, as well as access to exclusive content and highlights.
Do Streaming Services Offer a Free Trial
Yes, many streaming services offer free trials to new customers. Free trials allow users to try out the service and explore its features before committing to a paid subscription. The availability and duration of free trials can vary between streaming platforms. Some services may offer a 7-day trial, while others may provide a longer trial period of 14 days or even a month. It's important to note that the specific terms and conditions of free trials can change over time, so it's best to check with the streaming service directly to see if they currently offer a free trial and to learn more about any requirements or limitations that may apply.
Conclusion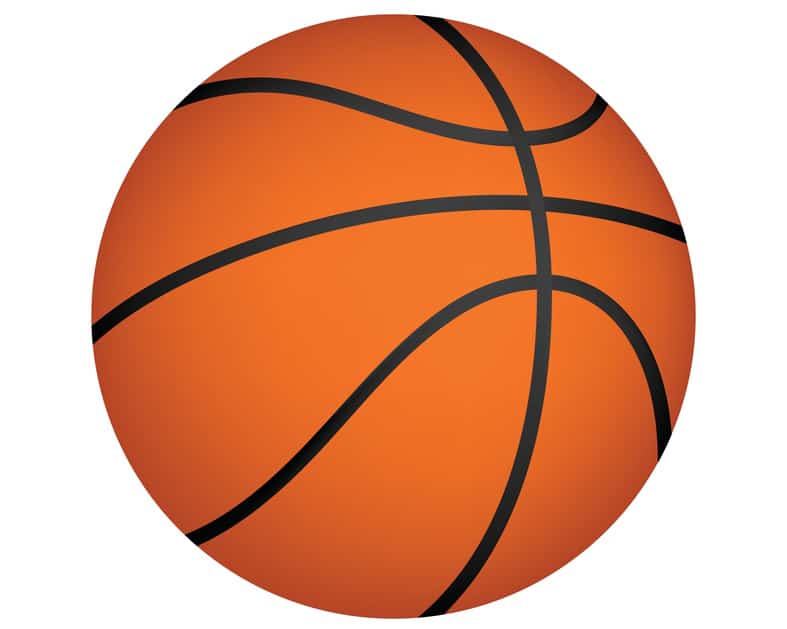 There are a variety of options available to watch Heat games. Popular services include Hulu with Live TV, fuboTV, YouTube TV, Sling TV, DirecTV Stream, and NBA League Pass. The costs, features, and available channels vary among the different platforms. Watching the Miami Heat game on your mobile device is possible through the NBA League Pass app. By downloading the app and logging in with your NBA League Pass account, you can enjoy live streaming of the Heat game on both iOS and Android devices. Stay connected and catch the game wherever you are with the convenience of mobile streaming.