Mullvad is a VPN tool or service that helps keep users' IP addresses and online traffic private. Mullvad VPN goes for an average price of about $65.52 annually. The service doesn't offer different packages or deals; instead, Mullvad offers a pay-as-you-go monthly plan that costs about $5.46 (or €5 even) as of the time of writing.
Mullvad VPN boasts an average speed of 89 Mbps, and the app is compatible with Windows, macOS, iOS, Android and Linux devices. Mullvad VPN is based in Sweden, with over 500,000 users worldwide. The VPN protocols used by Mullvad are WireGuard and OpenVPN.
The main purpose of Mullvad is to help users browse the internet privately and safely by hiding users' real IP addresses and encrypting users' online activities. Mullvad VPN is quite popular, having servers in 38 countries with hundreds of thousands of users globally.
What is the Cost of Mullvad VPN?
Mullvad VPN costs about $65.52 per year on average. The monthly price comes out to around $5.46 (or €5 even, as listed on the company's website). Mullvad prices are at a 10% discount when users pay with cryptocurrency. Likewise, prices may differ if users purchase from resellers such as Inet and Webhallen.
This is important:
So, how much does Mullvad VPN cost per month? Mullvad VPN costs around $5.46 monthly. However, unlike many
freemium VPNs
in the market, Mullvad currently doesn't offer a free trial.
What are the Deals of the Mullvad VPN Service?
Note:
Mullvad VPN offers only one payment package: A pay-as-you-go plan priced at $5.46 per month.
On average, the Mullvad VPN cost totals $65.52 yearly, making this product one of the more economical VPNs in the market. The VPN service offers 10% off for all purchases using cryptocurrencies, and users can also find promo codes online at websites like Dealspotr.
What Features does Mullvad VPN Provide?
| | |
| --- | --- |
| How is the speed of Mullvad VPN? | The average speed of Mullvad VPN is 89 Mbps. This VPN has a maximum speed of 157 Mbps and a minimum speed of 34 Mbps. |
| How is the security of Mullvad VPN? | Mullvad is a safe VPN service. This VPN doesn't keep logs of users' data and uses a multi-hop connection for extra security and to avoid blocking. |
| What encryption technologies does Mullvad VPN use? | Mullvad VPN uses AES-256 encryption to protect users' privacy. |
| Is there any leak that is detected for Mullvad VPN? | There are no leaks detected with Mullvad VPN. |
| Does Mullvad VPN have a kill switch? | Yes, Mullvad supports the kill switch feature, which is turned on by default and cannot be turned off. |
| Does Mullvad VPN provide DNS privacy? | Yes, Mullvad VPN provides DNS privacy. Users of this VPN service are protected against DNS leaks because traffic is rerouted to Mullvad's DNS resolver. Mullvad VPN also blocks IPv6 or routes the traffic through a server. |
| Does Mullvad VPN have a browser addon? | Yes, Mullvad offers a free browser extension for Firefox called Mullvad Privacy Companion Beta. |
| Does Mullvad VPN keep logs? | No, Mullvad VPN doesn't keep logs of users' data. |
| How many servers does Mullvad VPN have? | Mullvad has 784 servers across 38 countries and 68 cities worldwide. |
| Is it possible to do split tunneling with Mullvad VPN? | Split tunneling is supported on Mullvad's apps for Windows, Android and Linux devices. |
What are the Advantages of Mullvad VPN?
Some of the advantages of using Mullvad VPN are listed below.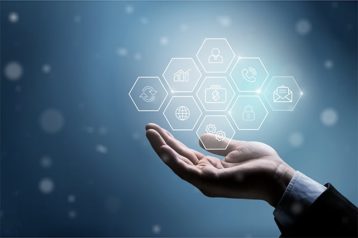 Very Affordable: This VPN costs $5.46 per month, which is almost half the average price of most VPNs. Only a handful of VPNs charge lower prices.
Secure: Mullvad VPN doesn't keep logs of users' traffic or data, supports a kill switch feature, provides DNS privacy by preventing leaks, blocks or routes IPv6 traffic through servers to avoid leaks, and utilizes military-grade encryption and standard VPN protocols for maximum security.
Clear Privacy Policy: Mullvad provides a transparent privacy policy that clearly states the VPN service doesn't log user data, IP addresses, device operating systems or bandwidth use. The privacy policy also states Mullvad will respond to a legal data request from law enforcement only after investigating the situation. The VPN service has also committed to shutting down operations if ever required to spy on users.
Good Speeds: With an average speed of 89 Mbps, Mullvad VPN performs very well. During a speed test, the VPN reduced the download speed by 19%, cut the upload speed by 47% and increased the latency by 33%.
What are the Disadvantages of Mullvad VPN?
Some of the disadvantages of using Mullvad VPN are listed below.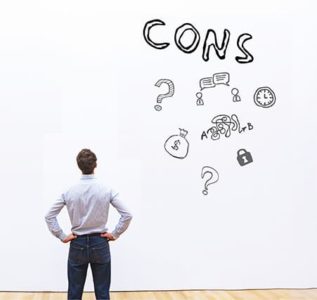 Few Server Locations: Mullvad has servers in 38 countries, which is less than the industry average of about 49. The server network also lacks diversity, with only one server in South America and none in Africa.
Doesn't Unblock Netflix: While connected to a U.S. server, users discovered that only Netflix originals content could be viewed. This could be a big blow to users wanting to access geo-blocked content.
Mobile Version Lacks Advanced Features: Advanced features such as a kill switch and split tunneling are not supported on the iOS version of Mullvad VPN, while the Android version doesn't support split tunneling.
Server Selection Restriction on iOS: Users of Mullvad apps on iOS devices are not allowed to select a city or server of their choice. Users can only select a country, and the app automatically picks a server and city.
How is the Speed of Mullvad VPN?
Mullvad VPN boasts an average speed of 89 Mbps. This VPN service has a maximum speed of 157 Mbps and a minimum speed of 34 Mbps. However, speed results may vary based on the user's location. The connection speed tends to be faster when a user is connected to a closer VPN server. Users who prefer better speeds should consider top speed VPNs such as Surfshark and ExpressVPN, with speeds ranging from 120 Mbps to 380 Mbps.
How is the Security of Mullvad VPN?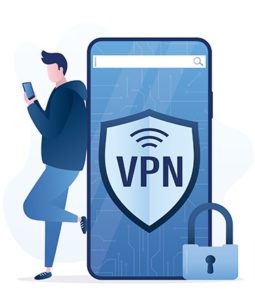 Mullvad VPN provides users with high-quality security. The VPN doesn't leak IP addresses and has an automatic DNS leak protection feature that cannot be disabled, making Mullvad one of the safest VPNs for mobile devices and computers. Some of Mullvad's security features include a kill switch, split tunneling, AES-256 encryption, and the use of the OpenVPN and WireGuard protocols. However, Mullvad VPN doesn't provide antivirus features.
This VPN also has a transparent privacy policy clearly stating that the VPN service doesn't log user data, IP addresses and other types of data. Mullvad also states the company will respond to the legal request of user data from law enforcement only after carrying out an investigation. The VPN service provider also mentioned shutting down operations if ever required to spy on users. Mullvad has been audited twice since 2018.
What Encryption Technologies does Mullvad VPN Use?
The encryption technologies used by Mullvad VPN are listed below.
WireGuard
OpenVPN
AES-256-GCM
The functions of these protocols are very important. WireGuard helps to create an encrypted tunnel between two devices using advanced cryptography. This protocol also improves Mullvad's speed performance. OpenVPN enhances Mullvad's security by creating a secure tunnel between two network points to ensure that the data exchanged between such points is encrypted and private. AES-256-GCM helps Mullvad to secure data from brute-force cyberattacks or authorized access. Mullvad also supports port-forwarding. These technologies help Mullvad deliver secure and fast VPN connections for customers.
What are the Privacy Policies of Mullvad VPN?
Mullvad VPN has a transparent privacy policy, which is important in letting prospective or existing customers know what the company does with user data. A privacy policy is a legal document that states how a company gathers, manages or utilizes clients' data. Mullvad's privacy policy states that the VPN service doesn't log user data such as IP addresses, connection times, bandwidth, traffic or DNS requests. The document also states the company will respond to legal data requests from law enforcement only after carrying out an investigation. Mullvad has also said that the service will never spy on users and would rather shut down operations if the obligation arises.
What Operating Systems are Compatible with Mullvad VPN?
The operating systems compatible with Mullvad VPN are listed below.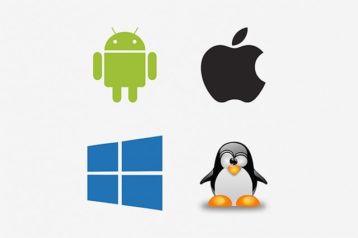 Windows
Linux
macOS
iOS
Android
Compatibility with different types of operating systems is important for Mullvad or any other VPN. This is because VPN clients use different devices that support different operating systems. Mullvad is not the best VPN for streaming as the service doesn't unblock Netflix, Hulu and other streaming platforms. ExpressVPN and CyberGhost, on the other hand, are some of the best VPNs for streaming.
How Many Simultaneous Connections can be Created with Mullvad VPN?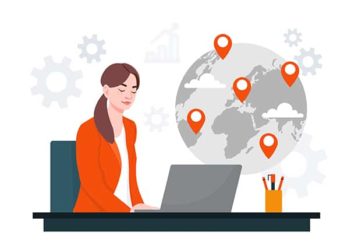 Five simultaneous connections can be created with Mullvad VPN per account. This is comparable to the industry average. Simultaneous connections simply means a subscriber on a registered account can use a VPN on more than one device at the same time. In this case, five devices can be connected to Mullvad VPN simultaneously.
Simultaneous connections are necessary since most users have more than one device. This allows users, especially families, to connect and protect all devices in the home at one time without leaving out any device that could compromise users' privacy or security. Price may be a determining factor for a VPN's allowed number of simultaneous connections. VPN services with an unlimited number of simultaneous connections tend to be more expensive compared to VPNs that allow only five simultaneous connections.
What are the Mullvad VPN Server Locations?
Mullvad has 784 servers in 68 cities across 38 countries. By default, Mullvad connects users to a server in Sweden. However, users can select another server in any country or city by tapping "Switch Location." Available servers are displayed with green dots, while offline servers display red dots. Mullvad VPN doesn't have a georestriction placed on any of the company's servers.
How to Download Mullvad VPN on Your Computer
The steps to download Mullvad VPN on a computer are given below.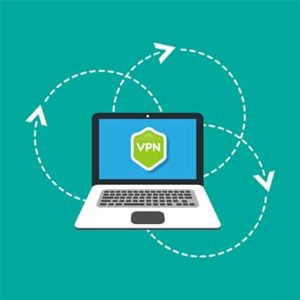 Visit Mullvad's website and download the app compatible with the computer.
Locate and click on the downloaded file and follow the displayed prompts to install the file.
If a "User account control" prompt comes up, select "Yes."
Click "Finish" to complete the installation.
Launch the app and create a new account or use an existing one. To create an account, click "Create account," and a new, unique account number will be displayed.
Users need to add time to the accounts before using the app. Proceed to "buy credit" or "redeem a voucher" to start using the Mullvad app.
Enter the unique account number on the login page and click on the green arrow button.
To connect to Mullvad VPN, click on "Secure my connection."
What is Mullvad VPN's Company Information?
Company information describes a company's basic details, such as the firm's name, the name of the founder, the registered address, support contacts and more. This is useful in providing the general public with an overview of the firm's key background information.
Mullvad VPN's company information is detailed below.
| | |
| --- | --- |
| CEO's name | The CEO of Mullvad VPN is Jan Jonsson. |
| Company address | Mullvad is located in Gothenburg, Sweden. |
| Company phone number for customer support | Mullvad VPN only provides customer support via email. |
| Foundation date | Mullvad VPN was established in 2009 by Daniel Berntsson and Fredrik Stromberg. |
| Who is the owner of Mullvad VPN? | Mullvad VPN is owned by Amagicom AB, a parent company also founded by Berntsson and Stromberg. |
| Where is Mullvad VPN's headquarters? | Mullvad's headquarters is in Gothenburg, Vastra Gotaland, Sweden. |
| How many employees does Mullvad VPN have? | The company has about 50 employees. |
| What are the social media accounts of Mullvad VPN? | Mullvad VPN has social media accounts on Twitter, Facebook, YouTube and Mastodon. Twitter: @mullvadnetFacebook: MullvadNetYouTube: Mullvad VPNMastodon: @mullvadnet |
| What is the logo of Mullvad VPN? | Mullvad VPN's logo is a Mullvad in a yellow helmet with a round, dark blue background. |
What are the Alternatives to Mullvad VPN?
Some of the alternatives to Mullvad VPN are listed below.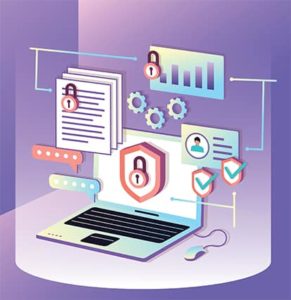 All the VPNs listed above are better than Mullvad VPN in terms of speed, privacy, number of servers, and more. There are also alternative browser VPNs to Mullvad VPN. These browser VPNs are categorized into
Chrome leading VPNs
and
Firefox leading VPNs
.