F
acebook ads are online marketing tools published on the social media platform to target people based on demographics, location and profile information. The purpose of Facebook ads is to promote products and services through infographics, videos, pop-ups, flyers and other content. The effectiveness of Facebook ads depends on the business objectives. Essentially, the advertiser must choose a particular goal, target audience, location, budget and format, and any additional procedures necessary to run the ads efficiently.
Facebook enables advertisers to select any format that corresponds with specific advertising objectives. The various types of Facebook advertisements include a picture, video, poll, slideshow, carousel and collection advertisements, among others. As the Facebook ad campaign/promotion continues to run, the advertiser should expect a greater conversion rate and increased sales. However, after the advertiser's budget has been exhausted, the advertisements will likewise stop. Alternately, marketers can stop or disable a running ad by navigating to the menu for ad managers. As soon as the add set button is deactivated, the advertisements will cease to run.
The following article will summarize the seven types of Facebook advertisements and examine how running a VPN might impact those ads.
1. Facebook Carousel Ads
Facebook carousel advertisements are ad formats that showcase product collections within a single ad. Carousel advertisements offer up to 10 images or videos for displaying products and services. This ad format encourages consumers to interact more actively with the product or service. Marketers can also use the carousel to present a variety of products based on color, size or pricing.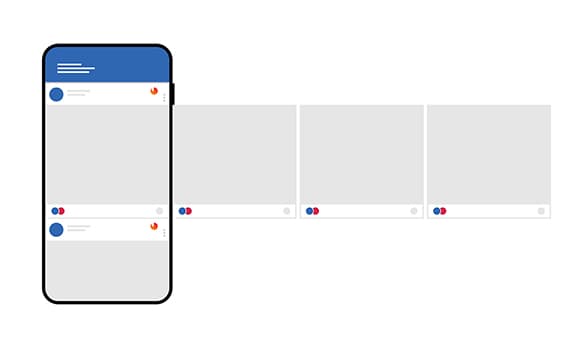 Note:
The advertiser can organize the display order of the products in a specific sequence. Similarly, the Facebook algorithm can arrange the display. By inserting appropriate URLs beneath the carousel, users can direct customers to product landing pages.
One of the pros of carousel ads is that advertisers may create a compelling product story for potential customers. By increasing user engagement, carousel advertising can increase conversion rates. Additionally, carousel ads encourage originality and innovation that might attract buyers' attention.
However, Facebook carousel advertising can lead to customer confusion if the product elements aren't selected correctly. Additionally, the format necessitates additional effort regarding image quality and selecting landing sites for products.
2. Facebook Video Ads
Facebook video advertisements are marketing forms that use motion graphics or short movies to engage users on Facebook. Unlike text, which needs users to read, videos engage consumers more through visual and audio connections. Facebook video advertisements are viewable in streams, feeds and stories.
Because individuals can quickly relate to the audio-visual effect of video advertising, this ad style is generally adequate for communicating brand stories.
The pros of Facebook video advertising include a high level of interaction and increased brand trust. On the other hand, possible low conversion rates and low traffic growth are a few disadvantages.
3. Facebook Collection Ads
Facebook collection advertisements are ad formats that facilitate a buyer's path from discovery to purchase. The Facebook collection ad integrates a video or image with three smaller images providing further information about the advertised goods or service. With this, people can interact with videos and photos displaying additional product information without leaving the platform.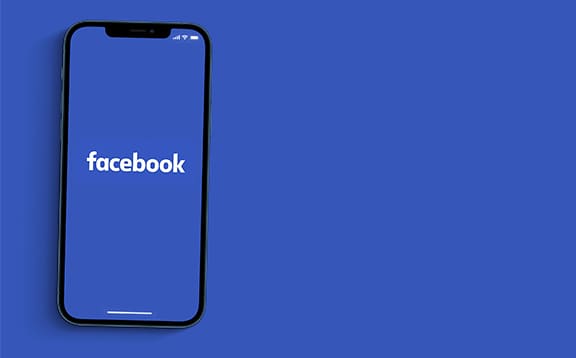 Collection advertisements are creative methods of highlighting product benefits and facilitating online purchases. One of the pros of collection advertisements is that viewers can readily engage in a high level of product discovery. Consequently, this ad structure can increase conversion rates when adequately optimized.
The disadvantage of Facebook collecting ads is that this method requires appropriate professional understanding to achieve the desired results.
4. Facebook Slideshow Ads
Facebook slideshow advertisements are ad styles that highlight products and services by compiling still photographs. This is comparable to videos but with reduced size and motion. Businesses can inform customers about a variety of items and services without overspending on video advertisements by utilizing slideshows.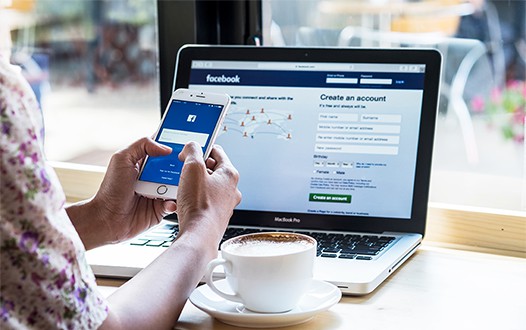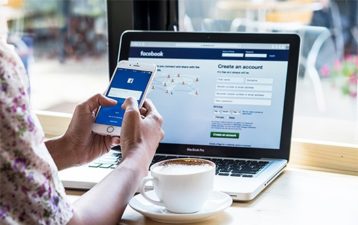 Engaging users through graphics, sounds and various effects, Facebook slideshow advertisements typically emphasize product benefits, display several products and convey brand stories. Slideshows are easy to create for advertising purposes and save time and money. Users with low network connections can view Facebook Slideshow advertisements with fewer difficulties. Also, unlike video advertisements, slideshow ads do not consume user data.
While some people may prefer Facebook slideshow advertisements over video ads, there are a few disadvantages associated with Facebook slideshow ads. Ads using slideshows require a strategic approach to obtain the intended outcome.
5. Facebook Instant Experience Ads
Facebook instant experience advertisements, also known as Canvas, are highly engaging pieces of advertising that provide a full-screen media experience to users. This ad format implements the functionality of other Facebook ad formats to serve users most effectively. In this instance, people can interact with the advertisement to view images, watch videos or swipe carousels.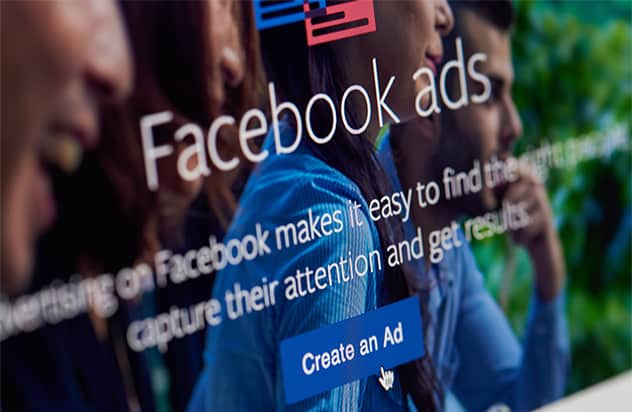 Marketers use Facebook instant experience advertisements to drive traffic, target active Facebook users, make sales, and increase brand and product awareness. Compared to other ad types, instant experience advertising engages users to watch a brand's advertisement for longer. This ad type saves advertisers more money by repurposing other Facebook ads.
The disadvantage of Facebook instant experience advertisements is that this model requires a blend of skills to attain business objectives. This is because poor design can sabotage advertising aims, resulting in a low conversion rate. Additionally, instant experience ads are best suited for mobile users exclusively.
6. Facebook Image Ads
Facebook image ads use images to promote products with a simple call to action and link to the product page. Advertisers can also add text to image advertisements. However, experts recommend keeping texts to 20% or less of the image. Text overuse can result in Facebook ads being automatically rejected and receiving low conversion rates.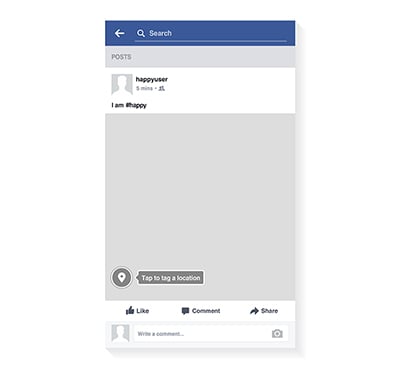 Different businesses can use image advertisements to showcase products and services. Advertisers can choose to boost an existing product image or create a new photo ad. The advantage of image advertisements is that the ad format is easy to make. One of the cons includes restrictions on the opportunity to share additional product information. Therefore, creativity is required to achieve the desired goals.
7. Facebook Stories Ads
Stories ads are mobile-only, full-screen video advertisements that enable users to view advertisements in a vertical orientation without turning the screen. These advertisements appear in the Facebook Stories section instead of the news feed or other interfaces. Businesses can target a bigger audience with this ad style, as a more significant proportion of Facebook users enjoy reading stories than the other interface.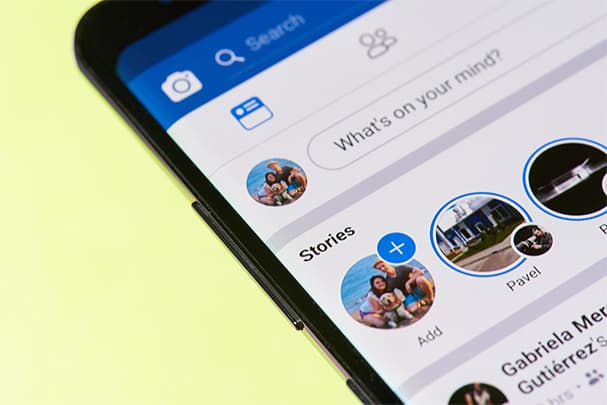 More than 1 billion users are attracted to Facebook Stories, meaning companies may reach a larger audience with ads using the Stories feature. Facebook story advertisements can also help businesses increase overall conversion rates and brand recognition.
On the other hand, users can skip Facebook Stories, which could result in the advertisement objectives not being met.
What VPN is Used for Facebook?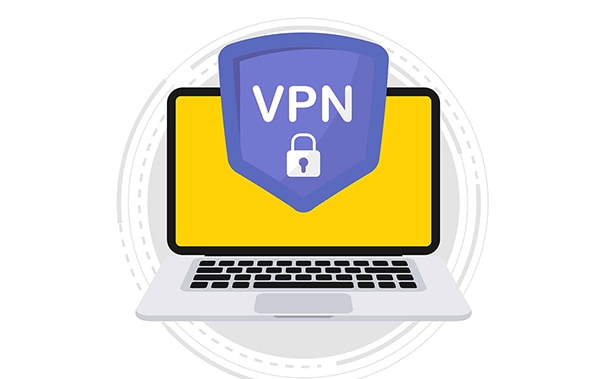 People can choose any reliable virtual private network (VPN) for Facebook. Most importantly, the VPN must maintain high security, privacy and extra benefits. Users can choose between VPNs such as ExpressVPN, NordVPN, Surfshark and Windscribe. Similarly, considerations such as the user's budget and usage purpose might influence the choice of VPN for Facebook.
How to Remove Facebook Ads
Follow the steps below to learn how to stop ads on Facebook.
Navigate the "Settings" section on Facebook.
Scroll to the "Ads Manager" section.
Click "Campaigns" and scroll to identify the particular ad to remove or delete.
How Do Facebook Ads Know If I'm Using VPN?
Facebook generally cannot determine whether or not a user is utilizing a VPN. The only way Facebook ads can determine whether a user employs a VPN is if the user's IP address resembles that of a VPN. Additionally, Facebook may hold databases of the IP addresses of popular VPNs. Therefore, anytime a user logs into the platform, Facebook checks the IP address. If a match is found between the user's IP address and a recognized VPN, Facebook can assume the user is logging in using a VPN.
Can a VPN be Used for Facebook Ads?
Yes, people can use VPNs for Facebook ads. The essence of using a VPN is to change the user's IP address (and thus the user's location) to enjoy more private and secure browsing and access geo-restricted content on the internet. However, individuals must select the best VPN for Facebook for a quality experience.
Can You Get a Computer Virus from Ads?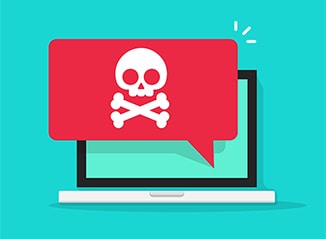 Yes, ads can infect computers with viruses. Generally, advertisements are intended to market goods and services. However, attackers can implant malware into advertisements and direct people to harmful websites. First, what is malware? Malware means malicious software that targets internet users to steal or corrupt data, hijack computer access or steal money. Users can unknowingly download malware after the ad has been fully loaded.
Does Facebook Allow VPNs?
Yes, Facebook allows VPNs. People are free to use VPNs on Facebook, but if the IP address of the user's VPN has been blacklisted for some reason, the user may not be allowed to use the VPN on Facebook. If a VPN was used to threaten someone on Facebook in the past and someone reported the issue, Facebook may have blocked the VPN's IP address. This means Facebook may deny anyone attempting to connect to the website from the same IP address. As an alternative solution, the user may try to change to a different server in the VPN's network.