A
Cartoons are enjoyed by people of all ages for their ability to take viewers on a trip down memory lane and evoke happy memories. Watching cartoons can provide a great way to relieve stress and relax by laughing away one's sorrows. However, finding reliable sites to watch classic cartoons online can be challenging. This article presents a list of the top 12 websites for streaming old classic cartoon TV shows. By using these websites, cartoon lovers can easily access their favorite shows and enjoy them at their convenience.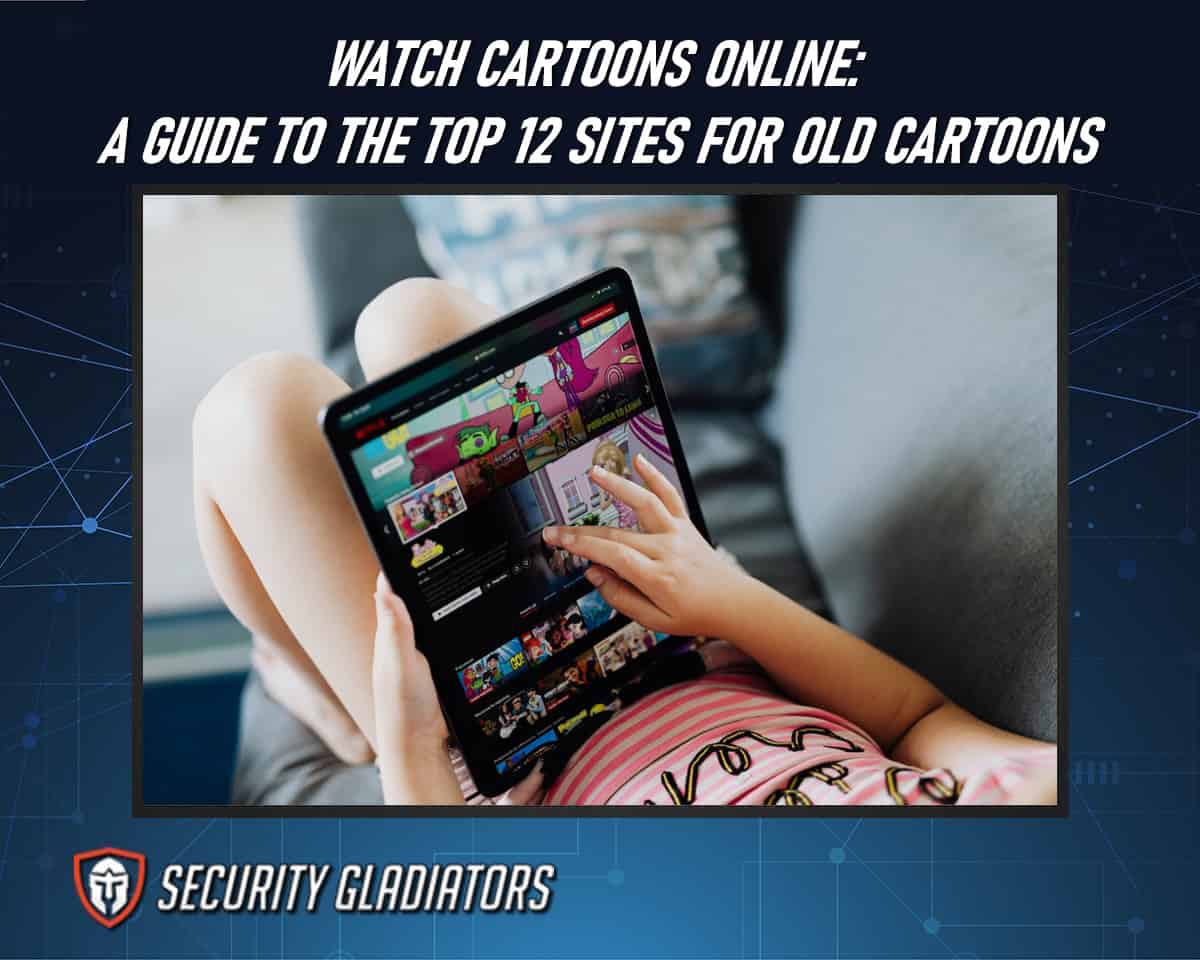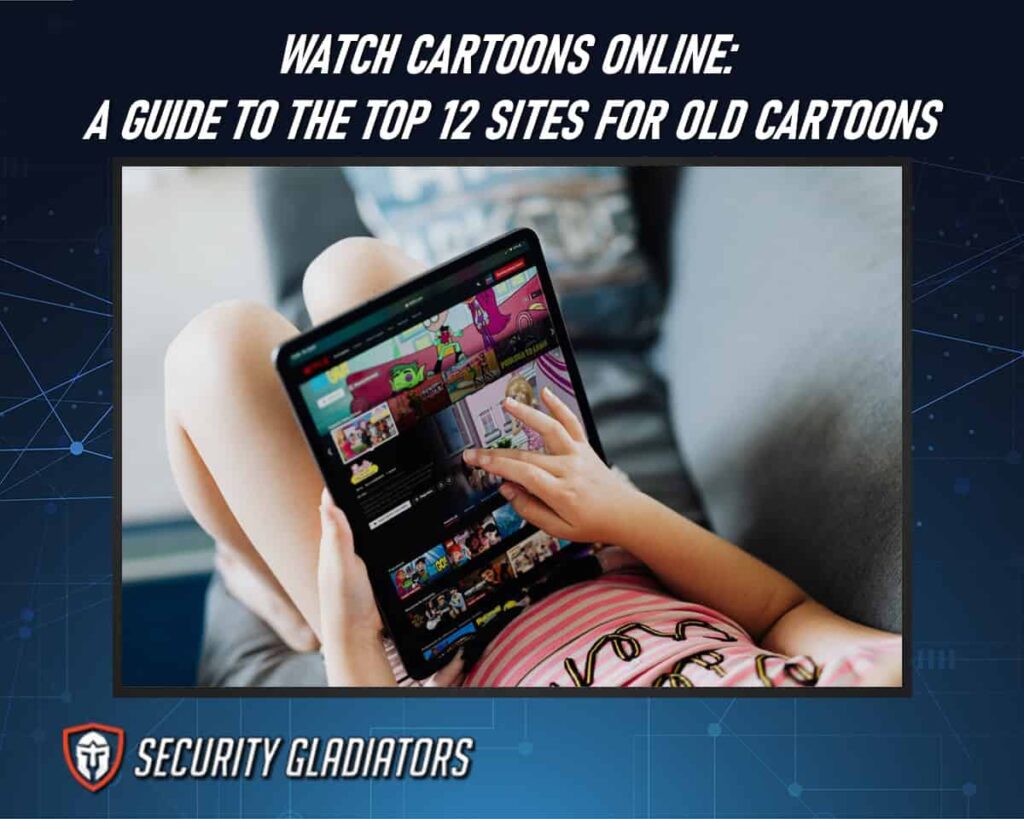 What Are The Top 12 Sites to Watch Old Cartoons Online?
There are many sites to watch old cartoons online, but not all sites are suited for everyone. To save you the time of having to search for reliable streaming sites, here is a list of the 11 best websites for watching old cartoons.
1. WB Kids
WB Kids owned by Warner Bros is the first on our list of top 11 websites to watch old cartoons because it is free. Users do not need to subscribe or enter their account details. This website currently has these four cartoon series; Tom and Jerry, Scooby-Doo, The Flintstones and Looney Tunes.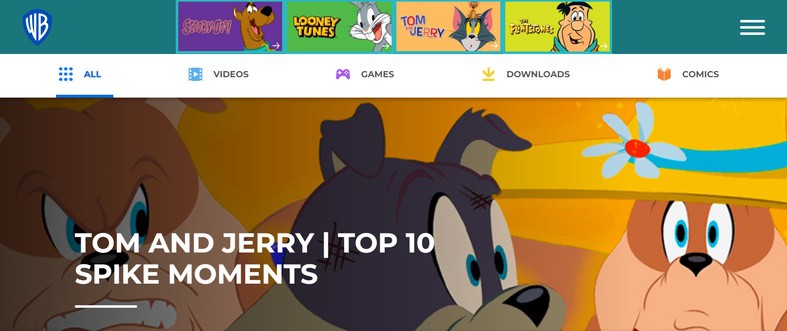 Features
Offers classic and current animated shows from the Warner Bros. library, including Looney Tunes, Tom and Jerry, and Scooby-Doo
Provides both full episodes and clips
It is free, users can watch for free.
The website is regularly updated with new episodes and shows.
Pros
Available outside the United States
Cartoon games and comics are also available.
The website is free to use, with no subscription required.
Has a friendly interface that is easy to navigate and search for shows.
Videos are of high quality.
Cons
Limited shows compared to other websites of its kind.
---
2. Disney +
Disney+ is another excellent streaming site for those who enjoy watching classic cartoons. Unlike WB, kids, it is not free but it offers a vast collection of old cartoons from the Disney archives. Though only available in 42 countries, you can watch Disney+ from anywhere with a VPN.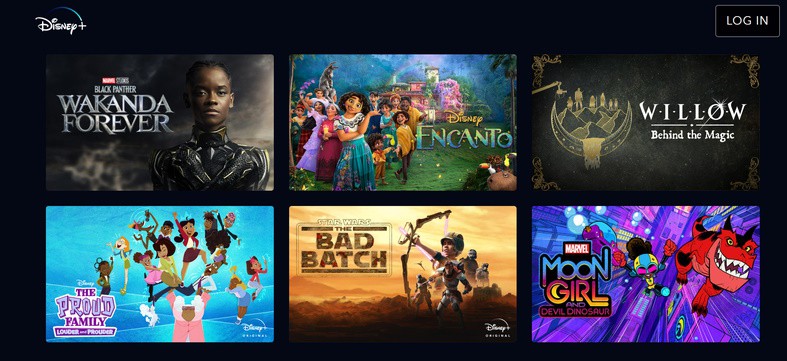 Features
Access to movies from Disney, Pixar, Marvel, Star Wars, and National Geographic
Option to create profiles for up to 7 users
Availability on multiple devices including smart TVs, phones, tablets, and gaming consoles
Pros
Quite affordable: Disney Plus basic costs $7.99 while Disney Plus Premium costs $10.99 per month.
Disney Premium is ads-free.
Has High-quality video streaming with 4K and HDR options.
Easy to navigate interface with personalized recommendations and search options.
Cons
Not available in all countries but users can unblock with VPN
Contents vary in different regions.
---
3. DC Kids
DC Kids is another website owned by Warner Bros where you can access collections of old cartoons online. Some of the popular shows you can find on DC Kids include; Batman: The Animated Series, Justice League, Cartoon network shows and Teen Titans.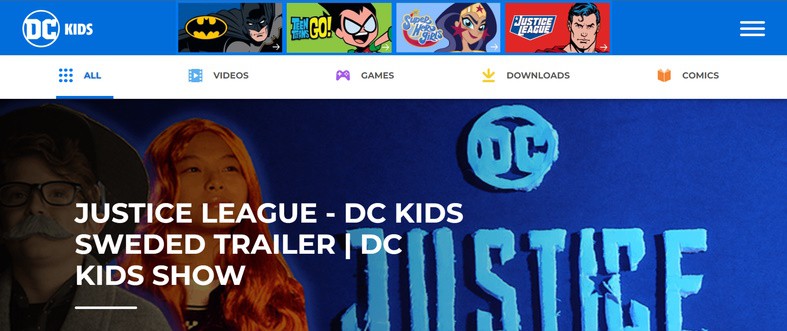 Features
DC Kids has a variety of DC-related content for kids.
Also offers comics and games
It is accessible to non-US residents.
Like WC, does not require any subscription, it is free
Pros
Intuitive interface
It is free.
Users outside the US can also watch cartoons on DC kids.
Cons
Has limited shows when compared to other websites as it is free.
Quality may not be as great as other paid streaming websites.
---
4. TopCartoons.tv
TopCartoons.tv is another free website that offers a vast collection of classic and modern cartoons and animated series.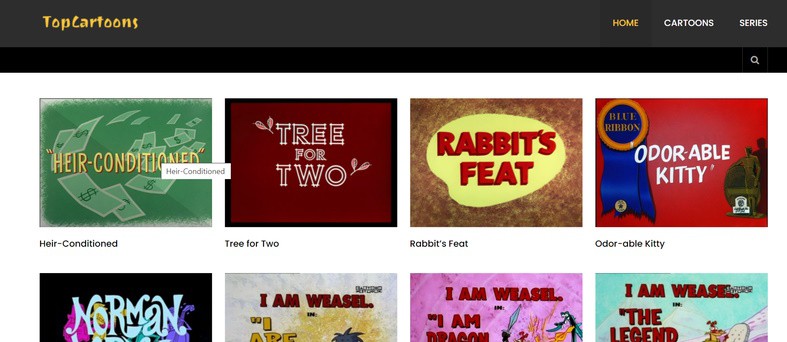 Features
Has popular series like Ben 10, Tom and Jerry, Scooby-Doo, Looney Tunes, Spiderman, SpongeBob, SquarePants etc.
It is available outside the US.
Users can watch the cartoons directly on the website without the need to download or install an app.
Pros
TopCartoons.tv has a vast collection of cartoons.
The site is easy to use, and users can easily find their favorite cartoons by searching or browsing by category.
TopCartoons.tv is free to use.
Cons
Topcartoons.tv does not have an app, users can only watch with their browsers.
The website includes pop-up ads and redirects to other websites, which can be frustrating for users.
---
5. Disney Now
Cartoon lovers can now watch old cartoons on Disney Now by entering their TV credentials and start watching for free as long as their TV provider is supported. Disney Now supports Optimum TV, Xfinity, Spectrum, Verizon, DirecTV, Cox, Dish.
Features
Classic cartoons including Mickey mouse, spider man, Adventures, Ant man, and many others are available.
It has apps on different platforms.
Users can watch cartoons for free but need to unlock more contents with their TV credentials.
Available only in the US
Pros
Easy to navigate, users just need to connect their TV and click on the image of the show to start watching.
It is free.
App for iOS, Android, FireTv, etc.
Games are also available
Cons
Old episodes might not be available.
Users have to sign in with their TV providers before videos are unlocked.
Only available in the US though can be unblocked by a VPN.
---
6. Toonami Aftermath
Toonami is a good site to watch old cartoons. It was launched on January 18, 2010 to bring back Toonami. Toonami Aftermath airs cartoons and anime that have been aired on Toonami such as Batman, Thunder cats, Johnny Bravo, Gundam, Sailor moon, Ronin Warriors, etc. Toonami Aftermath is available globally but users can only watch it live.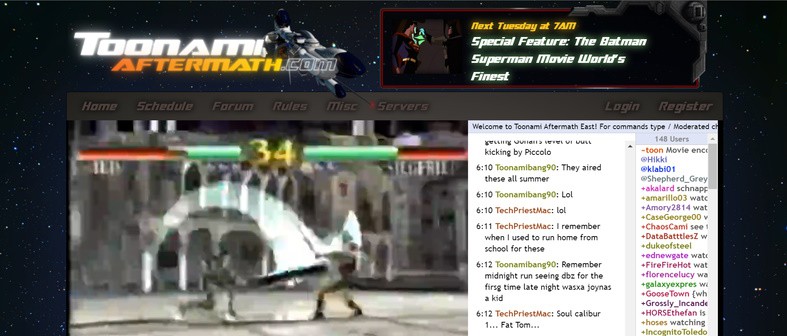 Features
Live streaming
Airs shows that have been shown on Toonami
Available in all countries
Pros
Has an array of popular classic cartoons like Dragon Ball Z, Sailor Moon, and Gundam Wing.
Users can tune in and watch 24/7.
It is completely free; no registration or subscription.
Cons
It only offers content from Cartoon Network's Toonami block, users may not be able to watch other popular shows from other platforms.
Toonami streams live and as such users may not have the liberty to pick any show and watch anytime, instead, users need to know when their favorite cartoon streams to catch it live.
---
7. Super Cartoons
Super Cartoons is a free online platform with many 80s, 90s, and early 2000s cartoons.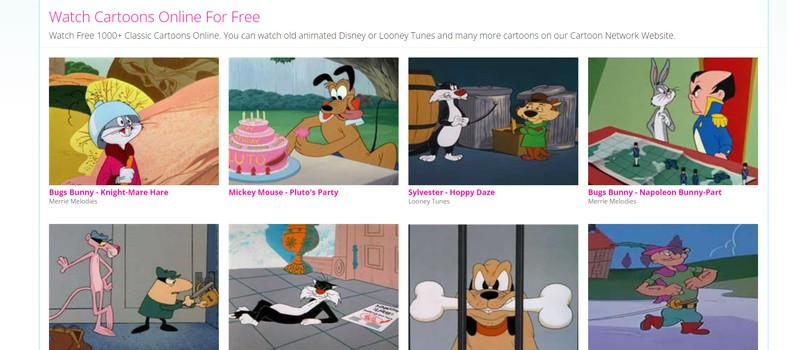 Features
It has a wide collection of old cartoons.
Has an intuitive interface, users can easily search or filter cartoons by genre, release year etc.
Pros
It is free to watch any cartoon of your choice.
User-friendly interface
Users can watch on browser.
Cons
Super Cartoons does not have an app.
Ads can be disruptive.
Video quality may be as great since it shows content from different sources.
---
8. Cartoon Network
Cartoon Network, owned by the Warner Bros airs animated shows, including old cartoons

Unique Features
Cartoon Network airs classic and popular animated series from other networks and studios.
Available on cable and satellite television, website and even has an app
Pros
It has a vast library of old and new movies.
No pop-up ads
Accessible on multiple platforms; Cable and satellite TV, apps, making it easy to watch from anywhere.
It is free with a cable or streaming subscription.
Con
Full episodes of shows are only available to subscribers of participating TV networks.
---
9. Anime Planet
Anime Planet is one of the best online platforms that offers old cartoons and anime series. Users can find popular series like Naruto and Dragon Ball Z.
Features
The library has different sections; Anime, Manga and characters.
It allows users to follow other fans, share reviews and recommendations.
There is a different section for new additions.
Pros
Anime Planet is completely free.
Intuitive interface, users can easily search for shows by typing the character name.
Cons
---
10. Hulu
Launched in 2007, Hulu is one of the most popular streaming services to watch classic cartoons. However, HUlu is not available in all countries; users can watch Hulu anywhere with a good VPN. Hulu is not free but users can enjoy an ad-free 30-days free trial. Users can find old cartoons such as Hey Arnolds, Home movies, Daria and Cartoon Network series such as Ben10, Teen Titans Go, The PowerPuff Girls, Over the Garden Wall.
Features
It has a live TV option.
Hulu produces its own original series, including some animated content.
Has both ad-supported and ad-free plans, users can go for the option that suits their budget.
Pros
Hulu offers a vast collection of classic and new cartoons and animated series from different networks and studios.
Three subscription options; base subscription, ads free and live TV.
Accessible on smart TVs, game consoles, smartphones, and tablets.
Cons
The ads in the base subscription can be disruptive to users.
Not available to users in many countries outside the US.
---
11. Amazon Prime Video
Amazon Prime Video, owned by Amazon, is another streaming service where cartoon lovers can watch cartoons online. Old cartoons like Popeye the Sailor, Kung Fu Panda ,The Powerpuff girls, Sesame Street, Dexter's Laboratory, Bob the Builder, SpongeBob SquarePants can be watched on Amazon Prime Video.
Features
Ad-free streaming
The download option is also available for offline viewing.
Available on smartphones, tablets, computers, and smart TVs
Has subtitles and dubbing in multiple languages
Pros
Ad-free streaming
Subscribers can download and view offline
Multiple device support: Amazon Prime Video is available on a wide range of devices, including smartphones, tablets, computers, and smart TVs.
Multiple language support: Amazon Prime Video offers subtitles and dubbing in multiple languages.
Cons
---
12. YouTube
YouTube is no-doubt the best website where people can watch cartoons online. Unlike some platforms where full episodes might not be available, YouTube provides full-length cartoons for free. Old cartoons such as Looney Tunes, Woody Woodpecker, Popeye, Mickey Mouse and lots more are available to watch for free on You tube.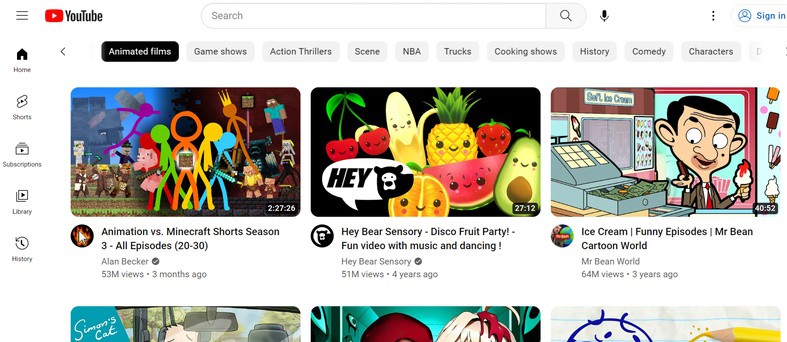 Features
It is user friendly and easy to navigate.
Users can leave comments on videos and engage with other users.
Pros
One of the main advantages of watching old cartoons on YouTube is that it's free. You can watch a wide range of classic cartoons from the 1940s, 50s, 60s, and beyond without paying a dime.
User friendly, users can locate any cartoon of their choice by using the search button.
Cons
Ads can be annoying sometimes.
You tube is blocked in China, North Korea and Iran but users in these countries can unblock YouTube with a VPN.
---
Is it possible to watch classic cartoon TV shows online for free?
Yes, users can watch classic cartoon TV shows online on any of the free websites discussed above. WB Kids, DC Kids, YouTube, Anime Planet, etc., are all free for streaming classic cartoons.
Are all the classic cartoon TV shows available on these websites?
Yes. These platforms have an extensive library of classic cartoon shows that are available for users to browse through and watch. Just search for your favorite classic cartoons and enjoy!
Can these websites be accessed from different countries, or are they only available in certain regions?
Some of the websites above are available in all countries, while others like Disney plus and Hulu are only accessible in certain regions.
For websites that are not available in certain regions, users from those regions can still access those websites using a virtual private network (VPN).
What is The Best Way To Access All These Sites?
The best way to access all these sites seamlessly is to use a VPN. A VPN is a Virtual Private Network that makes it possible for users to connect to a server in another location, making it appear as if they are accessing the internet from that location.
There are many VPNs out there but not all VPNs are strong enough to unblock websites because some of these websites also use a feature called VPN detection tool to detect if a user is masking their IP address via a VPN.
We recommend three VPNs that users can unblock any streaming site with. The top three VPN providers are;
NordVPN is the first on this list because it works well with Amazon Prime Video and Hulu where you can watch your favorite classic cartoons and other major streaming websites such as BBC iPlayer, HBO, etc. and has apps for different devices; Windows, iOS, Linux and Android TV. It has 5,140 fast servers in 60 countries.
Cyberghost, the second on this list is another VPN good for streaming. It has over 7,700 VPN servers in more than 91 countries. It can unblock Netflix ,Disney+, Hulu, BBC iPlayer, Amazon Prime Video, HBO Max and many other streaming platforms. Cyberghost also has a good speed, giving users the best streaming experience.
IPVanish is another best VPN for streaming and the last on this list. It has 2,000 servers in 75 countries around the globe. It has a good speed, which means a good streaming experience. It can unblock most streaming websites including; Disney+, ESPN, HBO Max, BBC iPlayer , ITV, Kodi Hulu, Disney Plus, Netflix UK, US and Japan. IPVanish is also compatible with Mac, iOS, Android, Linux, Windows, and other routers.