A
s the name implies, backup software helps create a copy or clone of one's computer files in the cloud or external storage, depending on the software used. However, the size of the space will depend on whether the software is free or paid. Backup software is especially beneficial because of the unpredictable nature of a computer's hard drive or operating system, in this case, MacBooks. Hardware could suddenly fail or get damaged without prior notice or warning, leading to the loss of all the information stored on them. It is often impossible to recover lost information, meaning the only way to protect against this is to use backup software. Backup software creates duplicates of the same information for storage on the cloud or an external storage device.
Thus, backup software is an important plan B that should never be overlooked either on a personal or enterprise level. Backup software is safe to use with a range of extra features that differentiate one from the other. Factors such as price, user interface, space, and scheduling features all affect the popularity of good backup software. Below are the 8 best backup software for Mac Owners in 2023: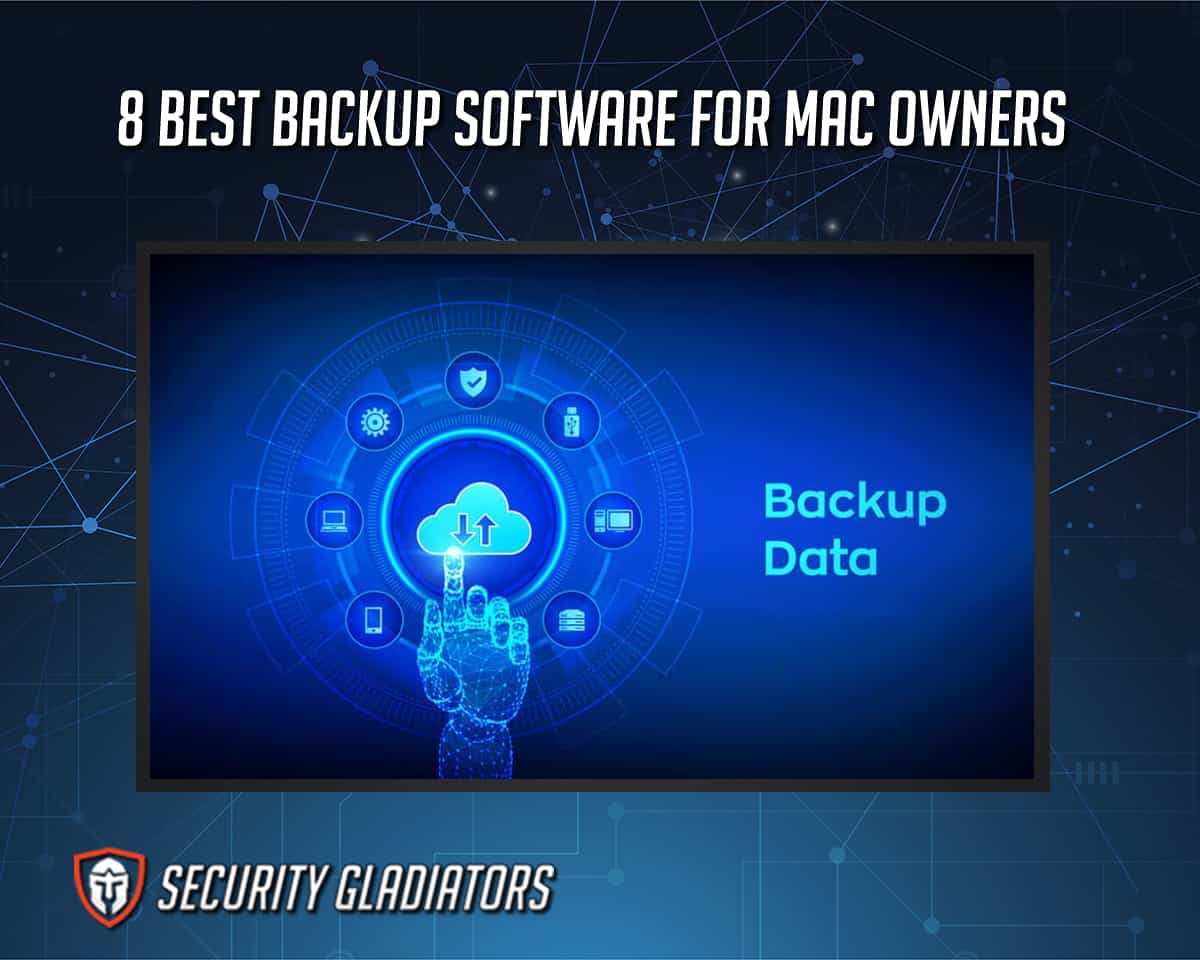 Super duper
Carbon Copy Cloner
SmartBackup
Disk Drill
iDrive
Acronis True Image
Paragon Backup and Recovery
Get Backup Pro
1. SuperDuper!
As one of the best pieces of backup software available for MacBook, Superduper! has some fantastic key features. To start, SuperDuper! can create a complete bootable backup from mac0S 10.10 Yosemite to 12.X. The user interface is simple but external storage is required to create a bootable backup. The full version of SuperDuper! $27.95 annually. This comes with unique features such as unlimited space, notifications, scheduling, and smart updates.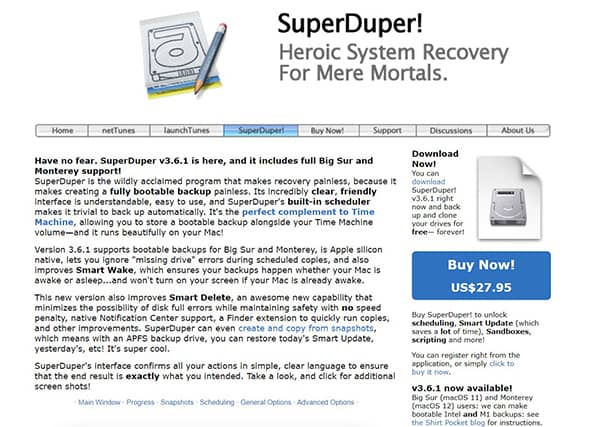 Superduper! is easy to use, especially for cloning. Once the software is installed, the external drive should be plugged in before launching the software. Permission should be given to the software to access all of the computer files. Then click on "copy now" to start the process.
The advantages of this software are numerous. Smart update only allows updates for files that have been modified since the last update, which avoids wasting space. Furthermore, the scheduling tool helps to complete backup tasks according to a defined schedule. These smart features ensure that duplicate files are deleted to save space. Conversely, there are some disadvantages. SuperDuper! does not allow the user to pick what file or folder to backup. Because of this, the time spent on backing up could be extensive since the whole disk is involved. And as expected, the free version has limited features.
SuperDuper! was developed by Shirt Pocket in January 2004.
---
2. Carbon Copy Cloner
This amazing backup software creates a bootable clone of a MacBook drive. In fact, the name is coined from the ability to entirely create the exact copy of a Macbook's disk drive. Unlike SuperDuper, Carbon Copy Cloner does not have a free version. Rather, this software has a 30-day free trial, after which the software costs a one-off payment of $39.99. The latest version is the CCC 6, compatible with macOS Catalina, Big Sur, and Monterey. Features of this software are backup options, scheduled backups, smart updates, quick updates, and notifications.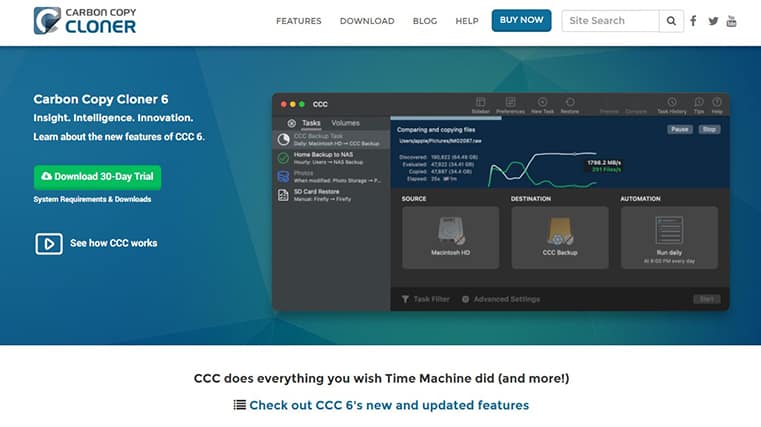 Carbon Copy Cloner works by creating a clone of the Mac's hard drive in three simple steps. Firstly, the software should be installed. This is followed by choosing the volume to be backed up from the source selector. Finally, another properly-formatted volume should be selected from the destination menu before clicking on the clone button.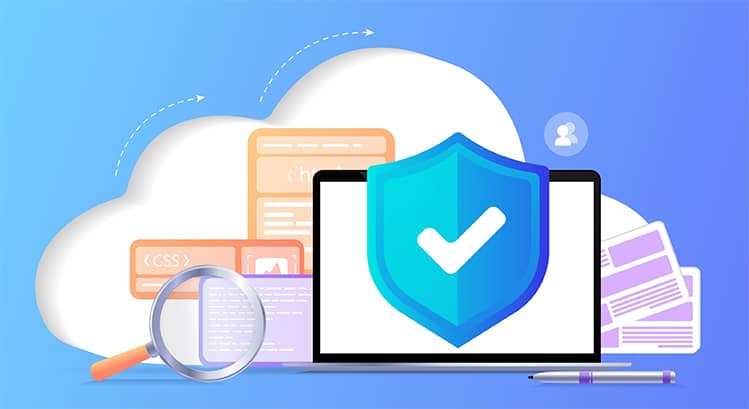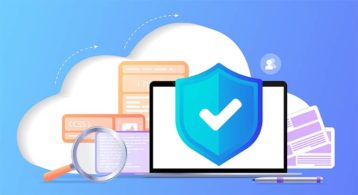 With this software's various improved and former features, there are many positive points. Carbon Copy Cloner allows users to pick what file or folder to backup rather than automatically backing up the whole computer drive. Users can also set up scheduled backups to automatically start backing up on the external drive. The smart update tool ensures only modified files are backed up from a previous backup session to avoid duplicating the file. Because of the smart update tool, this process is as fast as possible. There's also a pause and continue button to ensure that the software is flexible.
While these advantages are great, there still exist some limitations. Sometimes, the incremental backup style could take time to figure out which files have been backed up before or not. Not supporting cloud backups is also a disadvantage. Carbon Copy Cloner, not offering a free version of the software, is also relatively expensive.
Carbon Copy Cloner was created by Bombich Software, which was established in 2002. The software is encrypted using AES 128-bit and 256-bit technologies to ensure the safety of all data and files cloned.
---
3. SmartBackup
SmartBackup is an entirely free and fast backup software for MacBooks. This software is particularly unique as it is free with reasonable features. However, the software is tagged as a donationware, where donations are encouraged to support the maintenance and upgrading of the software. Like others, SmartBackup creates a bootable clone of a MacBook and storage on an external disk for future use. Also, the software is compatible with macOS 10.13 upwards. This software features a spotlight saved search, smart update, trash archive, different configurations, and destinations.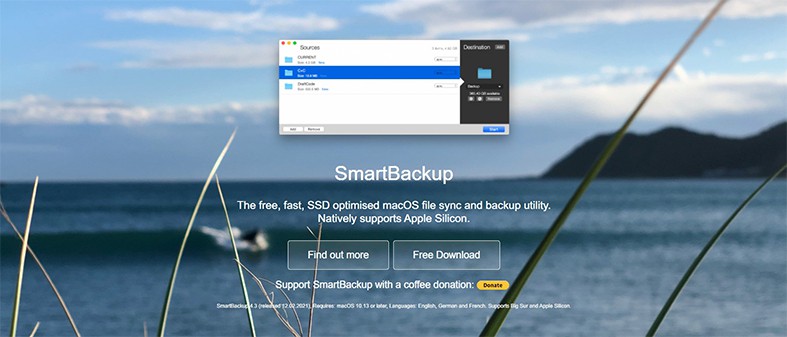 SmartBackup works well with SSD hard drives by using its in-built custom synchronization engine. This engine allows the software for multi-thread, which helps copy files in a parallel manner. This contributes greatly to the impressive backup speed of this software.
There are several advantages to SmartBackup. The smart update function helps define what needs to be backed up or not. The spotlight search function will show users a neat and organized list of multiple file versions. On the other hand, the major disadvantage of this software is that it lacks advanced features. This is reasonable, given that SmartBackup is a completely free software.
SmartBackup was created by Solesignal inc. and features 256-bit encryption, adding encrypted security to every file it backs up.
---
4. Disk Drill
Disk Drill is not simply a backup tool, but one of the most powerful recovery tools. Particularly, this software helps users to recover accidentally or intentionally deleted files. There is both a free and a paid version of the software, allowing users to scan their MacBook or any external device for deleted files that are recoverable. Only the paid version helps to recover the actual deleted file after discovery. The software costs $89 for the Pro version, while the Enterprise version costs $499. The software is also compatible with mac0S 10.11.X upwards. Prominent backup features include byte-to-byte disk conversion, partitioned backups, disk health monitoring, and a recovery vault.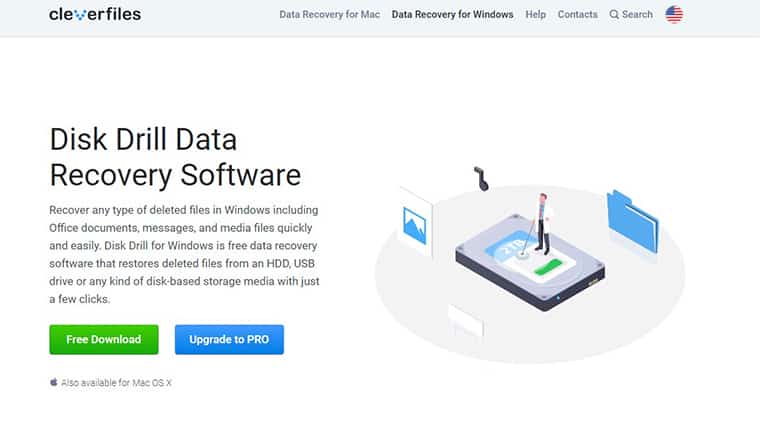 Disk Drill works by running a thorough scan through the computer to discover deleted files and help recover such files. Once a scan is complete and various files are discovered by the software, recovery can commence. Users can select the file to be restored by using the "recover" button. The destination of the recovered file must be selected first to complete the process.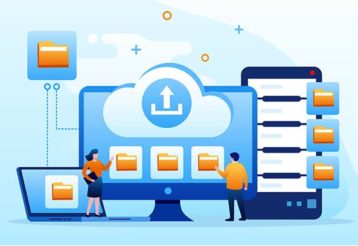 Disk Drill can recover up to 400 file formats, even if they have been deleted from the trash bin. The disk health feature monitors the real-time status of the Macbook's hard drive to give the user information about when the disk may fail. Disk Drill also works as a multi-platform recovery tool for backing up and recovering deleted files. These unique advantages explain why Disk Drill is rapidly gaining popularity, despite its high cost.
Despite these amazing advantages, there are still some key disadvantages to be aware of. Firstly, the backups cannot be scheduled, a feature which is offered by several of the alternatives on this list. There is also no provision for a smart update and smart delete function to avoid the backup of duplicate files. More so, only the backup tool is free; the data recovery aspect requires that the software is bought.
Since Disk Drill is mainly for recovery, it does not have encryption software, however, the software can detect and eliminate malware from Mac computers. Cleverfiles launched the first version of this software in 2010.
---
5. iDrive
iDrive is the first fully cloud-based backup software on this list. The free version offers backup space of up to 5GB, while the paid version offers up to 5TB space. Just like others, the software offers scheduling and snapshots. Data allocation is also another great feature with the private encryption key to keep the information safe. The current version of iDrive is compatible with macOS 10.10 Yosemite upwards.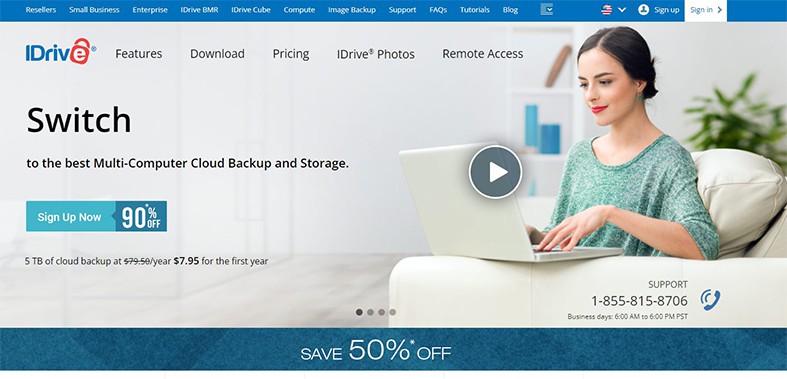 iDrive works by allowing users to select the files to be backed up and clicking on the 'backup now' button. On the backend, when files are uploaded, iDrive encrypts the files and sends them to designated data centers via a block-level algorithm.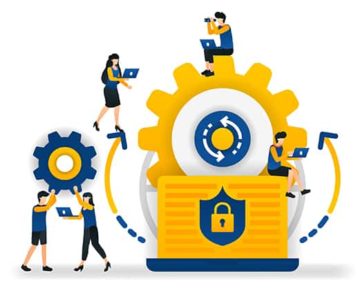 Advantages of iDrive range from the straightforward scheduling for restoration and backup to support for multiple mac-based platforms, using data allocation to distribute space among the devices. In addition, up to 30 previous versions of a particular backed-up file are kept by iDrive for future reference. A storage drive can also be used, but with the subscription taken into consideration to discern how many files can be backed up. The personal plan per year costs $59.62 per year and the business plan costs $74.62 per year.
After the first year, the personal plan increases to $79.50 without additional features. This is a great disadvantage to users, making iDrive an expensive option. Moreover, the internet connection can be of concern if a user wants to backup on the cloud. This can significantly impact the speed if the network is not strong. Without the smart update, iDrive cannot recognize previously backed-up files when a new backup is initiated.
As a cloud-based software, iDrive does not require many security features, it does however, store its data with AES 256-bit encryption. iDrive is owned by iDrive Inc. which was created in 2003.
---
6. Acronis True Image
Acronis True Image appears on most lists of backup software due to its diverse tools and functionality. In addition to the backup ability, True Image also has an anti-malware tool since the backup can be Cloud-based to avoid corrupting the files online. There is also the option of cloud and disk backup. The plan starts at $50 for external storage backup, while the cloud backup costs $90 and $125 per year for the Advanced and Premium versions, respectively. There is no free version, rather a 30-day free trial. Cloning a Mac disk into a survival kit, automatic and continuous backups, encryption, and scheduling are the core features of this software.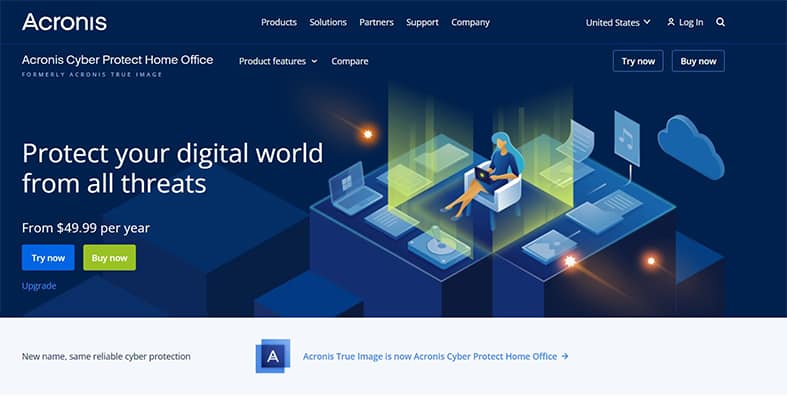 Acronis True Image works by creating an image file for recovery and backup purposes. There is also the option to backup the whole computer or to backup only selected files. Users can select whichever is most preferred. In both cases, the destination folder must be selected.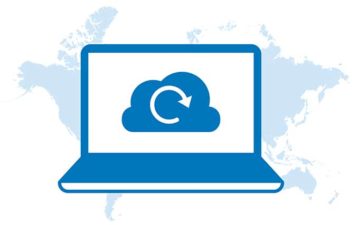 Advantages of using this tool include the option to pick either a local or cloud-based backup format, strong anti-malware, and the notification center which keeps track of backups and data protection. The ability to schedule backups is also an important positive side of this software. The main disadvantage to be aware of is the relatively high cost of this software, especially given the fact it is only a cloud based software. Acronis is also likely to increase the startup time of the Mac and finally, the software can be quite complex.
Acronis True Image uses a government-grade security protocol to safeguard all the data transferred from its users to the cloud. There is also an "encrypt backup" option immediately after installing the software for automatic encryption of each backed up file.
Acronis International GmbH, established in 2003, owns Acronis True Image.
---
7. Paragon Backup and Recovery
Of all the software reviewed so far, Paragon is the most robust. Paragon is an extensive backup and recovery tool with many features on the free and paid versions. For home use, the software is free, but for business or commercial purposes, this software is paid. The features of Paragon include scheduling, advanced partitioning, migration features, disk wiping, and bootable cloning. All Macs running MacOS 10.15 and upwards are compatible with Paragon Backup and Recovery.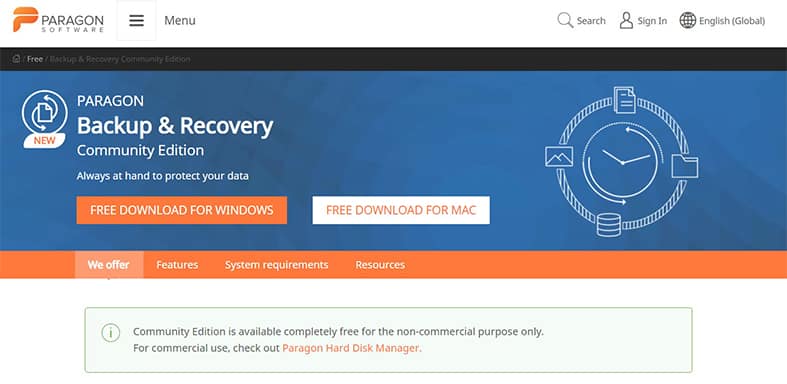 Paragon can run backups manually or automatically using the scheduling tool. In addition, custom backup parameters can be set such as interval timing, backup type, and location. Scenario-based backup jobs are also possible. Paragon uses the mount function to create the backup of the whole operating system on a new disk.
There are several advantages to this well established software. Firstly, the free version still has a scheduling tool with incremental updates. Bootable clones can be created to instantly reinstate an existing operating system following the sudden loss of the former Macbook's operating system. The security is improved with the cloning and data wiping ability. There is a Paragon hard disk manager, which starts at $79.95 for more protection and features. This subscription also allows for partitioning of the backed-up data.
A relatively minor disadvantage to Paragon is that it can be slow to launch, because of the repeated license check. Further to this, Paragon lacks cloud integration, backup validation functions, and synchronization options. The price of Paragon is also quite high. Although the security features are not explicitly outlined by the makers, selecting a password along with a preferred encryption method is possible.
Paragon Backup and Recovery was launched by the Paragon Software Group.
---
8. Get Backup Pro
Get Backup Pro is loved particularly for its flexibility. Backup is possible either by backing up the whole hard drive or by selecting the preferred files. Furthermore, the files can be further compressed on the external drive to create more space. Features include scheduling for backup, automatic shutdown after backup, a simple user interface, creation of incremental backups, and bidirectional file synchronization. Get Backup Pro is compatible with macOS 10.10 or higher.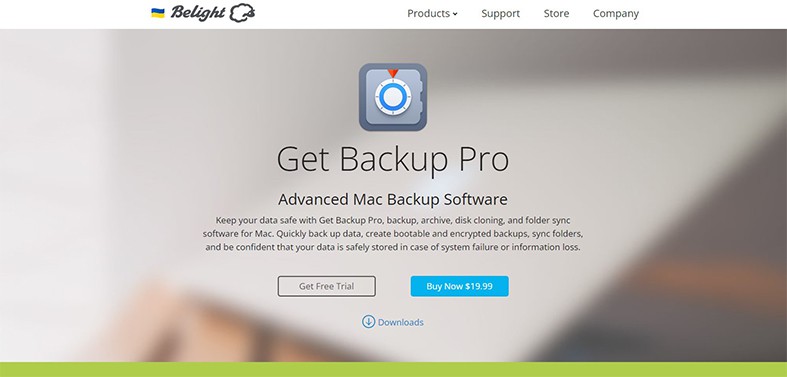 To use Get Backup Pro, install the software, then click on "backups" and create a new project. Then the "File+" buttons helps to start adding the files to be backed up. Similarly, the archive, clone, and sync functions work in the same manner. The security feature of this backup software allows users to select from AES 128-bit, AES 256-bit, Blowfish, or TripleDES encryption technology.
The advantages of Get Backup Pro are also quite diverse. A complete bootable backup can be created and the impressive synchronization feature allows the user to easily transfer files between two MacBooks. The price is relatively low, with a single license costing $20 or a family plan, enabling use on up to 5 Macs, available for $36. Get Backup Pro also offers a free trial.
The only notable disadvantages of Get Backup Pro are the fact there is no cloud version and the setup is quite complex.
BeLight Software Limited is the company behind Get Backup Pro.
---
What are the Benefits of Backing Up Your Files on Mac?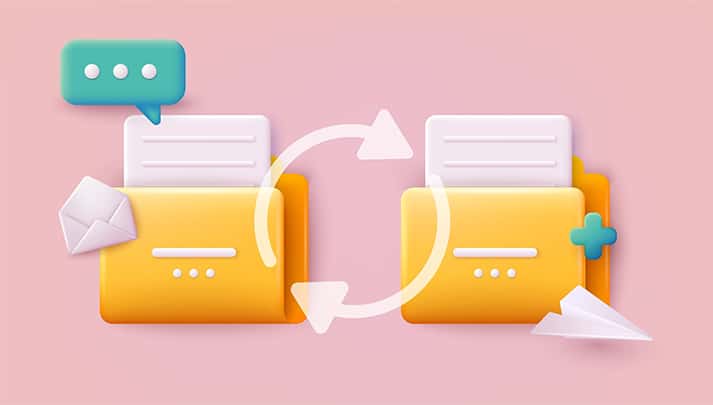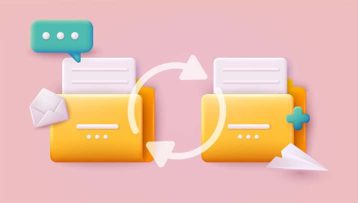 Some of the main benefits of backing up files on Mac are given below.
Protection against hard drive failure or physical damage
Protection against a sudden system crash
Helps to clone a former Mac for a seamless transition to a new Mac
Helps to retrieve deleted files
Protection against malware and power failure
Provides quick access to files
How Often Should You Back Up Your Files from a Mac?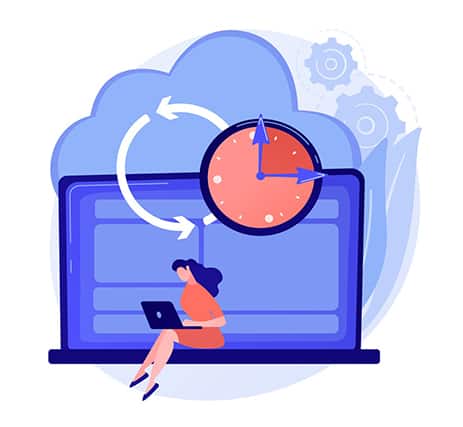 This is a relative question and the backup frequency required for consistent security depends on individual file usage. As a general rule, daily backup is advised for the typical user to prevent significant file loss. For users who are regularly creating and editing highly sensitive data, backing up every hour may be necessary.
Automating file backup is also advised, this way, there is no pressure on the user to remember to back up their files and the process happens by default at whatever interval the user requires. Automatic backup is particularly simple with cloud-based backup software.
In What Format are Your Files Backed Up from a Mac?
.CCCTASK, .INPROGRESS, .OLD, .BACKUPDB, .TIBX, .BAK, .BAK2, .BAK3, .TMP, and .BKP are some of the formats used to back up files from a Mac.
Which Application is Required to Open Your Backup Files on a Mac?
Time machine, which is a default application on all MacBooks is the application needed to open-backed up files on a Mac. Time machine is a default application on all MacBooks. To restore backup files, go to the Apple menu and select "system preference." Click on "Time Machine," check the " Show Time Machine in menu bar" box. Enter "time machine" and restore files.
Note:
Asides from time machine, some of the
best ISO mounters
can be used to recover backed-up files on a disk.
Where should You Store Your Backup Files?
There are different storage devices or modes for backup files. Below are the devices/modes:
External drive
Cloud
USB memory device
Network-attached storage (NAS)
Backup server
Can Backup Files be Stored in the Cloud?
Yes, backup files can be stored in the cloud. This is probably the safest place to store backup files, assuming the files are well encrypted.
iCloud, Google Drive, Dropbox, and others are typical examples of the best cloud platforms to store backup files. The main risk involved in using a cloud platform is that the platform could be hacked or attacked by malware. Thus, due diligence must be done before settling for any cloud platform. The platform must be well encrypted and have anti-malware scanning ability.