Live streaming is a technology that allows users to broadcast live video content, providing entertainment and an opportunity to communicate to viewers from all over the world. Streams can be aired in real-time with almost no time delay. Live streaming is very popular among celebrities and social media communities, allowing people to engage with their audience on a deeper and more personal level. Live streaming is also fun and interactive, allowing users to interact with their audience while broadcasting, adding another layer of engagement that makes interactions more interesting for viewers and broadcasters alike. Unlike other broadcasting services like television or radio, live streaming does not require high-tech equipment or software.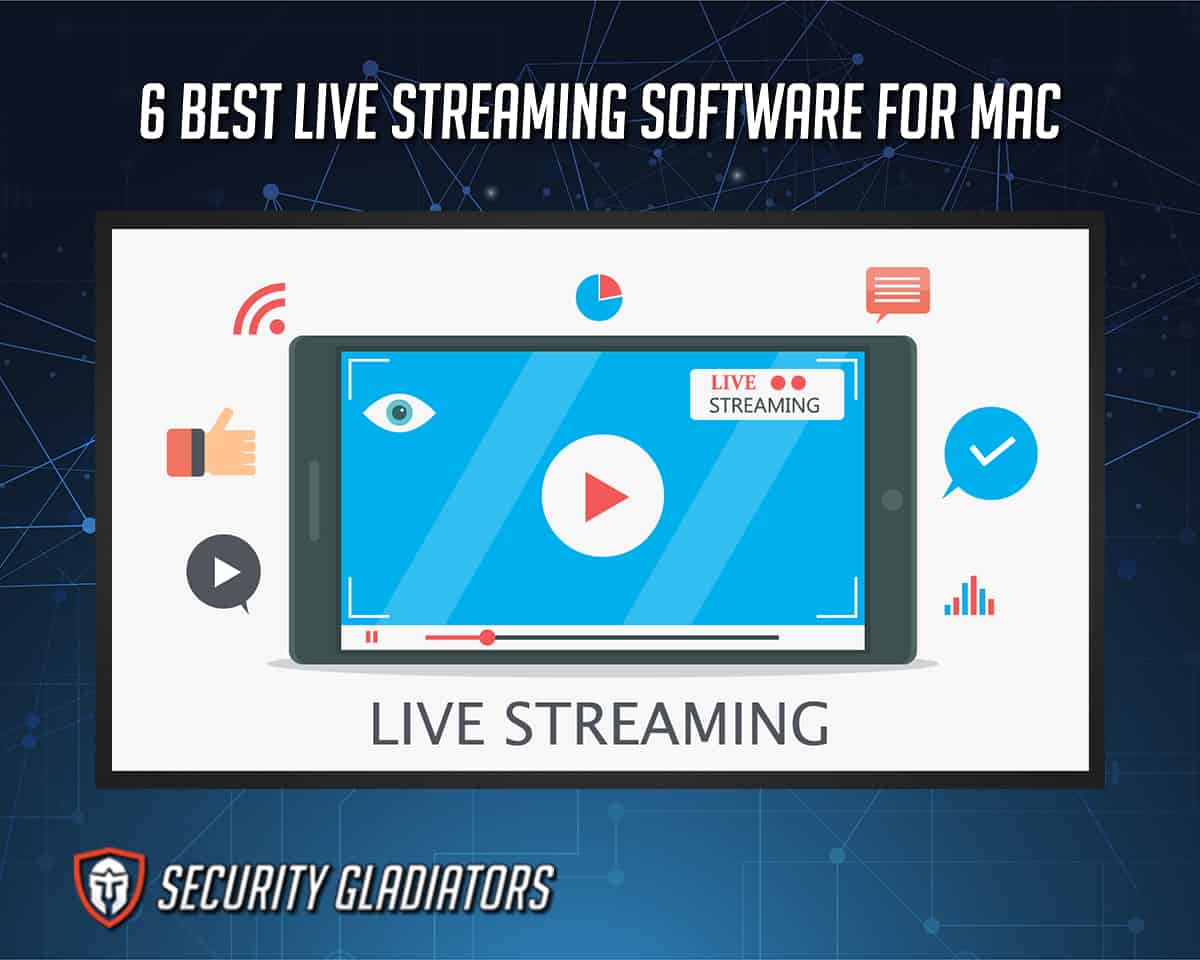 Live streaming is the next big thing on social media, with apps like Periscope and Meerkat taking over. Live streaming allows people to share life with friends, family, and the world at large in nearly real-time. Whether a business person trying to promote their products or an individual just wanting to share their thoughts with the world, live streaming is becoming increasingly relevant and useful. Live Streaming is now easier than ever for Mac users to stream high-quality live video thanks to the available software. As a result, live streaming usage has been growing exponentially in recent years. Nowadays, the stream is used by people of all ages to share everything from sports events to daily activities. Many popular platforms such as Facebook, Twitter, and YouTube have integrated live streaming features. However, one can use Periscope or Meerkat when streaming on a personal website. With so much live-streaming software available on the Internet, choosing one can be difficult. Some software are great for broadcasting thoughts and ideas, while others are better for sharing live events worldwide. For secure streams, some software has important security features. There are also third-party open-source tools to ensure users' live video security via the Tor browser protection suite.
Here is a list of six fantastic Mac software that let people broadcast live video streams in high quality:
OBS Studio
CamTwist Studio
Wirecast
Adobe Flash Media Live Encoder
Mimolive
StreamYard
1. OBS Studio
For individuals with powerful computers that can handle OBS (Open Broadcaster Software), OBS Studio is the perfect streaming software. OBS Studio offers the most versatility when broadcasting live as users can fine-tune the settings to their individual preferences and the community around is of high quality. For pro streamers, OBS is the best option. For example, OBS has support for Mac and Windows users as well as various live streaming sites like YouTube and Twitch.com, enabling users to connect two or more sources simultaneously while giving access to color correction and other advanced editing features like scene cuts, transitions, effects, and overlay creation and layers. In simple terms: for those who are determined enough (which can be fun), want the broadest level of creative liberty with the broadcasting software, or enjoy spending hours "perfecting" their streams, OBS is the ideal streaming software.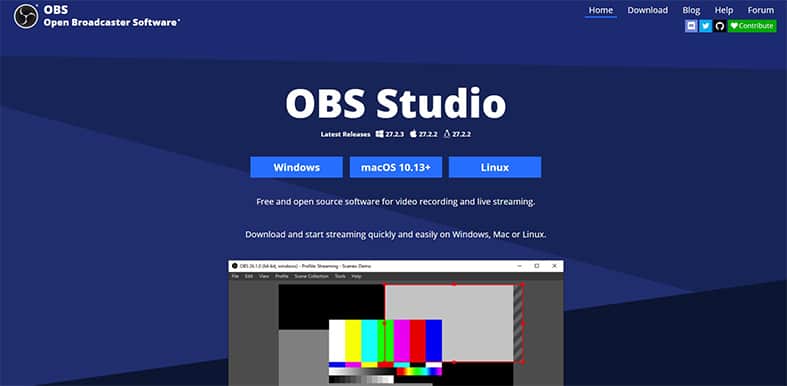 The main advantage of the OBS Studio software are that the user is in full control of all streaming settings and can make any customization without affecting the overall performance of the software. For example, OBS Studio allows the user to add effects and overlays, enables multi channel streaming, houtcast/Icecast support, fine lighting adjustments, and has a separate push to talk button for E-Sport gamers, making the streaming process a lot easier.
The main disadvantage of OBS Studio is that it is quite complicated to use, especially compared to some of the other options on this list. However, the most outstanding feature of OBS Studio is that it is Free and open-source. OBS Studio is available for Windows, Mac OS X, and Linux operating systems. The platform also has a mobile app for Android and iOS devices.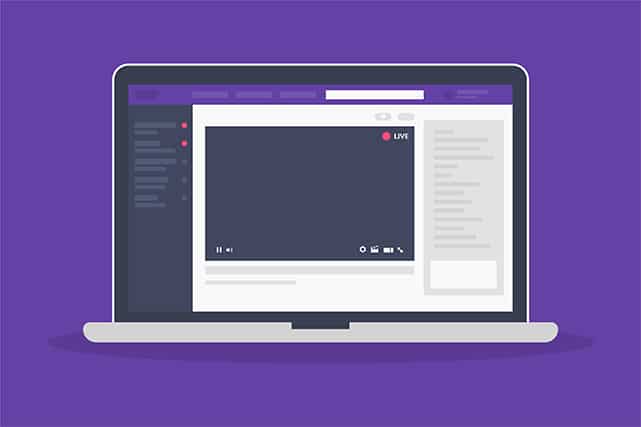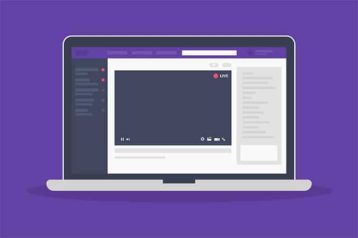 OBS Studio also supports most popular streaming platforms such as Twitch, YouTube, Mixer, Facebook Live, Periscope, and many others. One can also add a custom RTMP server if needed. The software also supports many audio sources such as microphones or music files from the computer. Individuals can add multiple audio sources to the stream or recording and adjust the volume levels individually. OBS Studio also supports video capture cards so that users can add these features as an additional video source for streams or recordings.
OBS Studio was developed by a worldwide community of volunteers. The project was started in 2011 by a German developer named Sebastian Mauer, who other developers from different countries later joined. The project's source code is hosted on GitHub, allowing anyone to contribute to the software or report bugs. OBS Studio has been downloaded millions of times since its release in 2012 and has been translated into more than 40 languages.
To use OBS Studio, open the software and click the plus button in Sources: one can choose from RTMP Encoders under StreamingVideoProvider Live Studio. After opening settings, go to Stream and select Custom from Service drop-down after switching to Stream. Go to StreamingVideoProvider: live Studio, copy the RTMP URL and Stream Key and go back to OBS Settings. Next, click "OK" on the settings, and the live stream preview will be visible in the Streaming Video Provider: Live Studio. In the final step, one will only need to click "Start Broadcast" and start the stream.
---
2. CamTwist Studio
CamTwist Studio is a free software that allows users to record and stream videos in high quality. The software is available for Windows, Mac OS X, and Linux operating systems. CamTwist also has a mobile app for Android and iOS devices.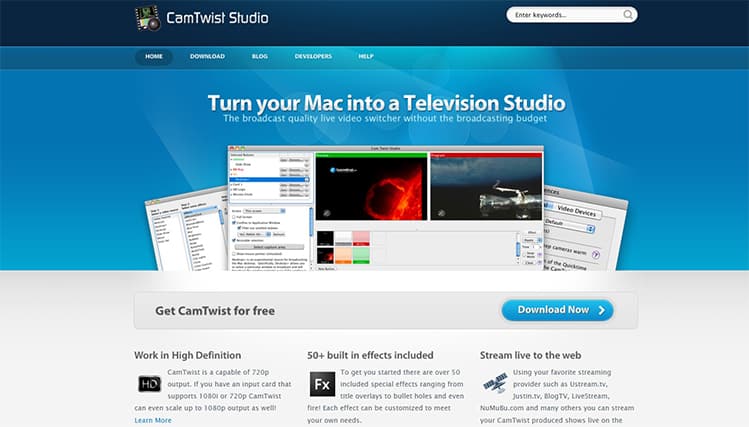 CamTwist Studio has a simple interface that allows users to start streaming or recording screens immediately. The software supports most popular streaming platforms such as Twitch, YouTube, Mixer, and Facebook Live.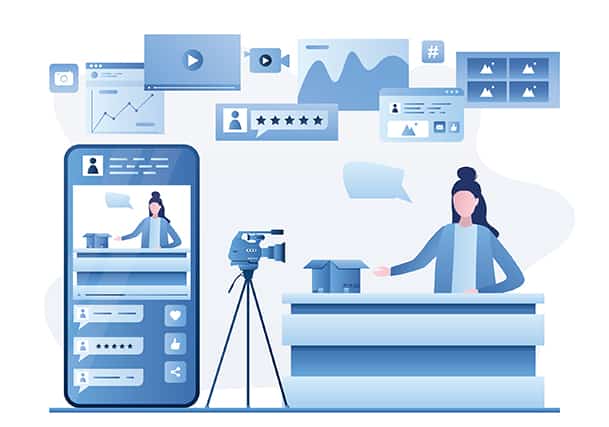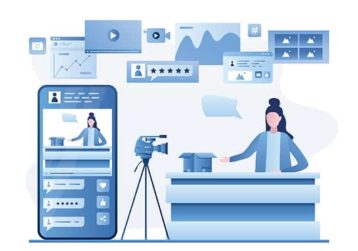 CamTwist is a highly interactive live streaming application. The software supports 720p resolution if CamTwist has an input card and can function with the 1080i level. One can easily scale up to 1080p and add personal effects like overlays, titles, or bullet holes. The best feature is that users can design custom, built-in effects. CamTwist also provides constant data of who interacts with the streamer and how much one can be found at the bottom of the screen where views are currently active; direct messages have just been received, new followers adding to the broadcaster's list, coming from based on location/town & country and much more. Overall, users can see everything within a glance, making the software easy for instantly gauging follower numbers without stopping and digging through those hefty lists like other shared services have done in the past.
The advantages of CamTwist Studio are the fact it is available for different operating systems, and has a zero-configuration technology, so users can start a broadcast soon after installing the software on their PC and configure the using personal account with different streaming platforms. The program also includes text to speech, live drawing with freehand drawing tools, spectate function to watch other people's stream in delay mode, or simply sync up the audio and video sources in one's live or recorded streams.
The main disadvantage of CamTwist Studio is that creating effects can be cumbersome and restrictive. It is also worth noting that there are some negative reviews of CamTwist on Reddit and YouTube.
A unique feature of CamTwist Studio is that it allows users to set up live streams by streaming desktops directly or using a program such as Skype. It is also possible to record the entirety of a session and sync the video and music sources via the CamTwist Studio mixer.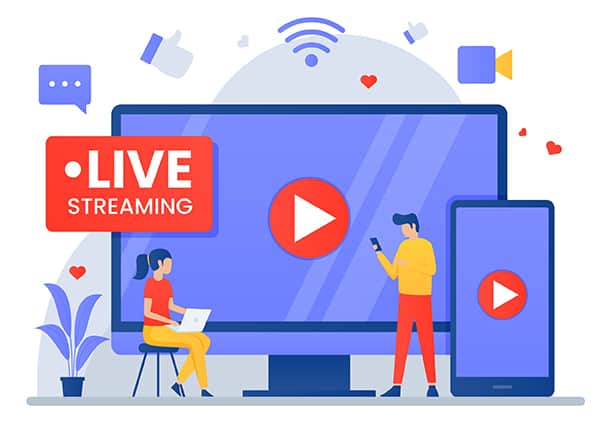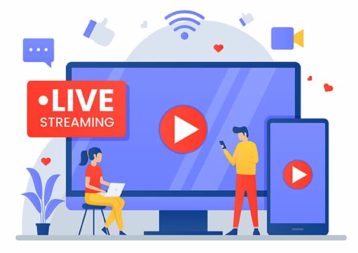 Users can preview what the audience is seeing on screen while working in CamTwist studio via the 2-way preview window. There is also space to show the user what viewers see during the interaction. Watching how people will react to something on-screen is not always easy or in most programs, but with CamTwist Studio, everything is made easier, and users can watch people's reactions just like On TV. There are also features included in CamTwist Studio for users to gain more popularity through streaming services such as Twitch or YouTube Gaming. For example, users can use a counter button to increase viewer engagement by counting from anywhere to 100 million and dividing the count into smaller counts. Users can also pick up the most promising story title and description for social sharing. When users are streaming with CamTwist Studio, viewers keep getting information about how far away a broadcaster is from achieving a goal.
CamTwist Studio is owned by CamTwist, a company that runs several apps and services for live streaming on the Internet. The organization is dedicated to improving the way people communicate online and aims to make communication as easy as possible for users streaming online.
To set up CalmTwist, download and install CamTwist Software and CamLive Software. Connect your DSLR with the cable. Open Camera Live, select CameraLive, the DSLR should then be visible in CameraLive.
---
3. Wirecast
Wirecast is a real-time video platform that is completely suitable for streaming. The program can be used for personal broadcasting or business presentations. Wirecast makes it easy to capture, stream and reach the audience within many quality streaming services available. Wirecast also allows users to learn how streaming works and how all the components fit together to help build complete high-quality media with remote connections. Wirecast allows users to connect a wide range of devices and tools simultaneously, creating professional-quality content through live events.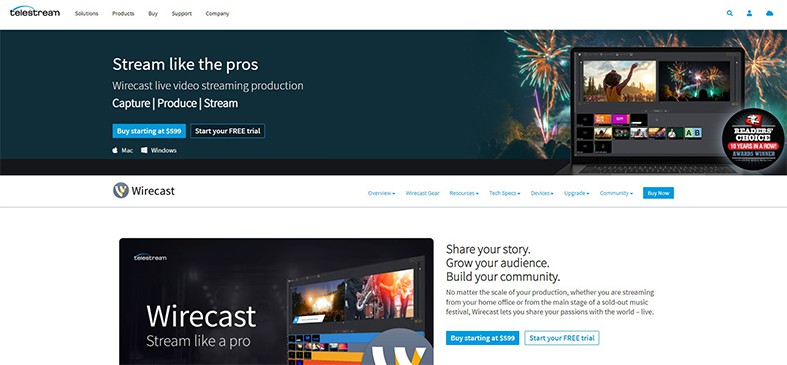 Wirecast's three-screen display allows the user to monitor three video sources at once – an HD camera feed, video file playback, or a live webcam – providing the ability to remove a green screen or mask from any background and even insert the green screen elsewhere in the image. Wirecast is known for its friendly analytics, including social stream monitoring, Twitter integration, and Extended Twitter Cards 2.0, an improved interface for charting analysis of viewer demographics (Facebook activity streams), keyword/hashtag analytics, and more powerful data queries; all in real-time.
An advantage of Wirecast is that it is relatively easy to use, as many software and training videos are available. The built-in APIs for YouTube and Facebook also enable the user to broadcast on multiple platforms with ease, and the video switching capabilities are basic.
The main disadvantages of Wirecast are the high price tag and the fact that a very strong internet connection is needed to use the software.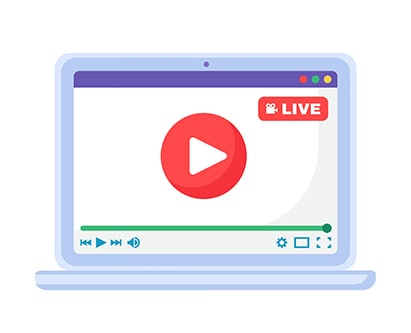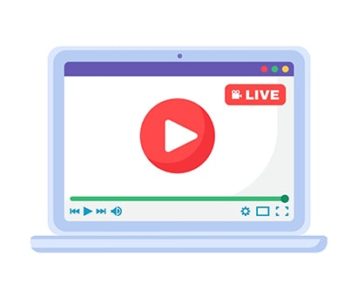 Wirecast is, however, unique in that it can transform any event into a live interactive show by extending the camera view. With this feature, streamers can add multiple game systems such as Xbox One or PlayStation4, creating the ultimate HD highlight reel of gaming tournament action with integrated spectator views from MLG.TV and titles from the Gamebattles LIVE service. Users can also integrate Tweets from popular personalities (Twitter cards) or incorporate Facebook activity feeds. Outgoing streams can be sent to hundreds of popular streaming sites without compromising video quality or delay.
Some security features are provided, such as device profiles and IP filtering. Wirecast also uses end-to-end configuration specifically for users' needs.
Wirecast Studio costs $599, and Wirecast Pro is $799. The main difference between the two relates to remote guests-Studio has two, while Pro allows for up to seven. Wirecast Pro also allows ISO video recording, while the standard Studio package does not.
Wirecast is owned by Telestream, a company based in Colorado. Telestream is an innovator of video production software. The company creates software that can be used for live streaming, video recording, and video editing.
To use Wirecast, first get the content ready and open Wirecast, then configure the shots, cameras, sources, and titles in the best way to be presented. The last stage is selecting a destination- for example, Facebook Live or Youtube Live – then selecting the stream type/ quality (e.g., 1080p).
---
4. Adobe Flash Media Live Encoder
Adobe Flash Media Live Encoder is also an easy software to use, allowing users to live stream video in real-time. As a bonus to users, one can use Stage/Studio mode to route all the sources (such as two webcams) directly to the encoders for streaming. Unlike similar applications from above, the program only allows up to 2-3 concurrent connections, but that comes with using a subscription-based account. Flash Media Live Encoder is designed for high-quality streaming. The software will help users broadcast live videos and broadcasts around the clock in different formats like on2 or H264 video quality.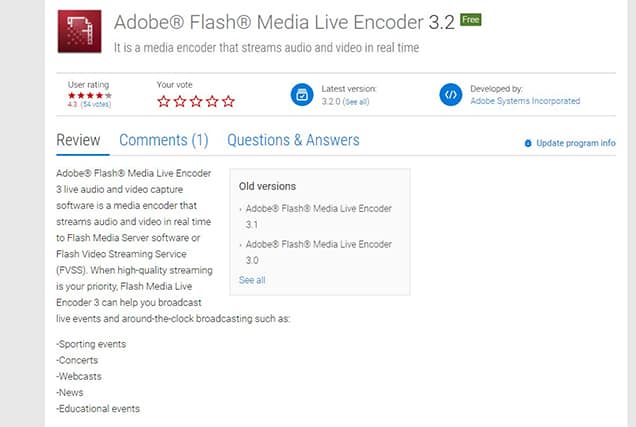 Adobe Flash Media Live Encoder is most suitable for recording and broadcasting live events like political speeches, educational content, as well as business and sporting events. One can easily connect microphones or cameras to the application for high-quality audio/video content capture ability. The onsite encoding function is quite interesting as well. Adobe Flash Media Live Encoder tool targets a large number of viewers effortlessly due to its popularity. Beginners can easily configure the software as the flexible deployment environment creates a user-friendly experience. The best part is that the program can be used on Mac, Windows, and Linux platforms.
The advantages of this software are the fact that the software offers a highly innovative experience and can deliver the best tracking results when doing ad proofs of events. The disadvantages of Adobe Flash Media Live Encoder are that the platform is quite resource-heavy, not as effective, and requires more skills to use than some of the alternatives on this list.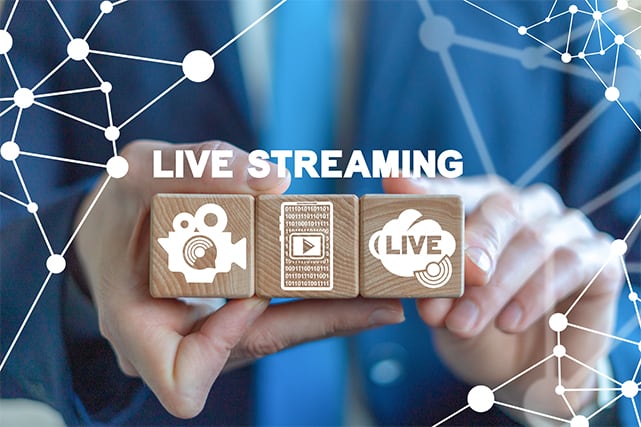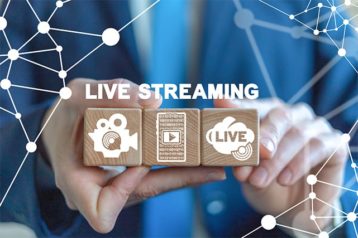 Flash Media Live Encoder supports audio and video streaming with impressive content quality that would be appropriate for business applications. The tool also works with On2 VP6 encoding, meaning users don't need to follow any third-party solutions to boost the quality of their streams. The program has fully-featured encoding and acquisition solutions custom-coded entirely in Flash Media Live Encoder's platform.
Other strong sides of this software include able customer service and technical support, a free manual where one can refer to during the setup and tweaking process, embedded live video sensor bug fixes, high video image quality, unlimited scalability capacity, and features like starting, stopping, and performing a scheduled recording.
For security reasons, Adobe Flash Media immediately stops live streaming when a script is performed or if the software is prevented from accessing the URL. Flash Media Live Encoder tool has been well-integrated in many server environments over 30 companies, allowing both embedded and standalone use cases like ATSC, ASI, IPTV, IDTV, and DVB Transport Stream output modes along with data encryption using DES key and AES128 CBC encryption (CBC mode).
Adobe Flash Media Live Encoder is free, so downloading the latest version is great. One can use any edition of Adobe Media Server to stream live media, including the free developer edition.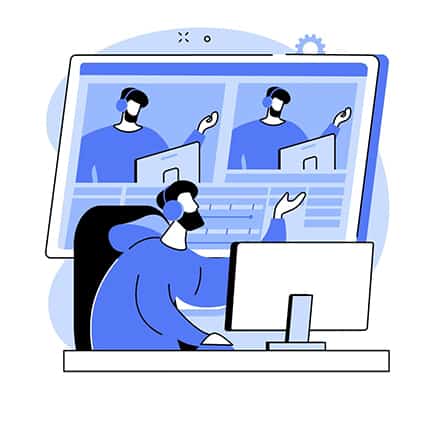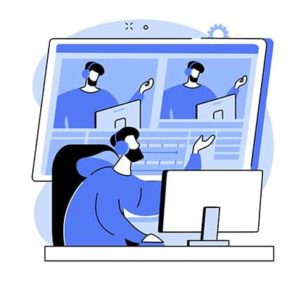 Flash Media Live Encoder is available for both Windows and Mac OS users and has grown to become an invaluable tool for many companies and individuals. One specific use case refers to bandwidth savings when video content needs to be delivered through the web. The 3GPP Multimedia Broadcast Multicast Service (MBMS) uses Flash Media Live Encoding as a piece of the service offering because of the high-quality, low latency, and seamless delivery features. With Flash Media Live Encoder services, anyone can see the same content, whether they are streaming from PC or a mobile device. This is possible over mobile data (not only wifi) without draining the battery.
To set up a live stream, first, create an account, in this case on the Dacast website. Next, download and install Adobe Flash Media Live Encoder. Launch the program and choose the video settings; then do this for audio settings before configuring the output stream to start broadcasting.
---
5. Mimolive
Mimolive is an application that can be used to connect multiple cameras via SDI and HDMI adapters. The software includes a range of features in the interface, such as keying, cropping, frame rate adjustment, and other operations which allow easy editing. Users can stay connected with popular social media sites through the platform; the most commonly used networks being twitch chat and Twitter. One can transfer the content over Wowza and Twitch. tv for live streaming. Additional features include the ability to record content for future needs and send data directly to Final Cut Pro to execute post-processing functions off-site. Once recorded, video files can be saved in any format using Mimolive.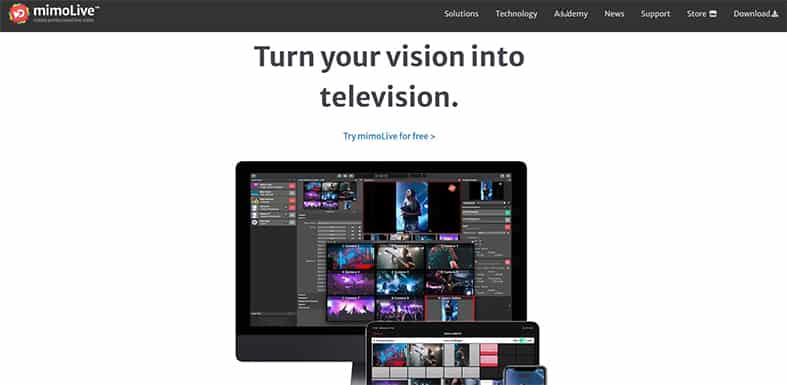 The advantages of Mimolive are that the software offers multicast streaming networks, including Facebook Live, YouTube, and Twitch. The software also allows pre-recording of streams and integration with cloud storage services like Dropbox or Google Drive. Lastly, the platform has a user interface that features subtitles/captions in different languages and other helpful features.
The main disadvantages of Mimolive are that it is not free and some of the features take time to understand and master.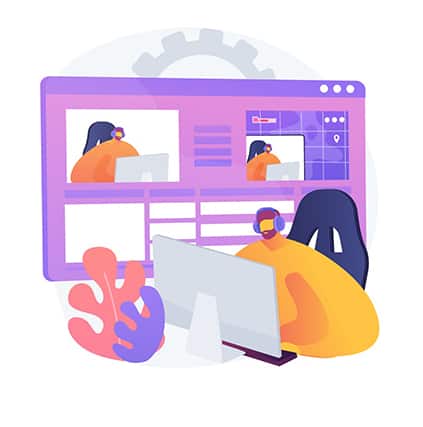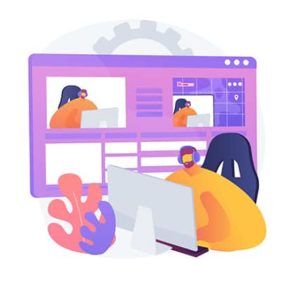 Mimolive is unique in that it can stream to many social media platforms, including Facebook, YouTube, Twitch, Dailymotion, Periscope, Twitter, and various others. Mimolive also records raw files for every source in the user's live production to be available during post-production.
The security features of Mimolive include a password-protected interface and the capability to change the IP address used for streaming. These features can be useful when live streaming to social media platforms because it helps protect the privacy of its users.
Mimolive has three monthly payment plans: Non-Profit For Individuals, costing $20; Studio Commercial, which costs $70; and Broadcast Mass Media, at $200. Users save 17% with annual plans.
FastSpring runs the MimoLive store as the merchant of record. Boinx Software International GmbH developed the application available on Android and iOS devices.
To use the software, select a video file stored on the computer or cloud storage (Dropbox, Google Drive, OneDrive, pCloud, Zoom & Webex Recordings) to live stream. Next, pick the date and time to begin streaming automatically. It is also possible to select which social networks will go live at a designated time by choosing the specific destinations from these sites, such as Facebook Live Video; Instagram Story etc.
---
6. StreamYard
StreamYard is a live broadcasting service to be used within the internet browser. With this platform, one can interview guests and brand the stream as well. Users can then broadcast directly to Facebook, YouTube, LinkedIn, and other platforms with Streamyard.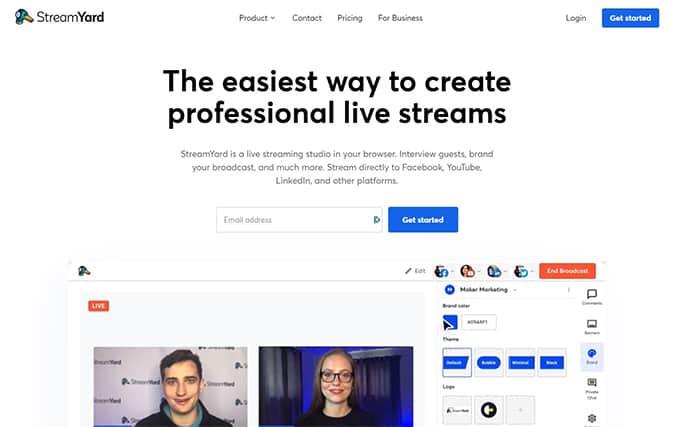 The interface of StreamYard is clean and easy to use. The software has a built-in chat box so users can interact with each other while watching the streamer's live video.
The advantages of StreamYard include the instant setup, the ability to go live with a video file, and the fact that the program works on any device. Users can also customize streams with different backgrounds, logos, and other features.
The main disadvantages of StreamYard are that it only works in the browser and doesn't have a mobile app. Also, StramYard doesn't have any analytics, so users can't see who is watching the stream or the reactions to it.
A unique feature of StreamYard is that it is possible for streamers to make highlights of the streams, which can then be shared on the streaming platform or exported to another video hosting solution.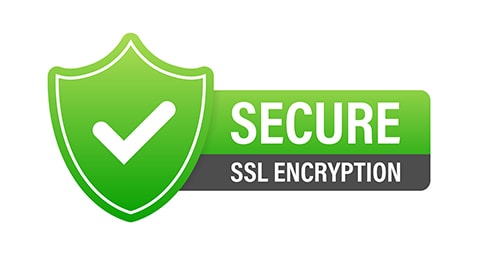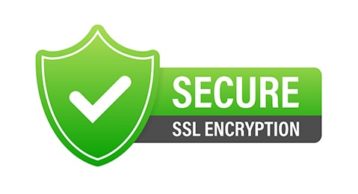 StreamYard forces HTTPS for all services using TLS (SSL). Inside the streaming studio, incoming and outgoing video and audio streams are encrypted. Video data is decrypted on StreamYard servers so that each of the various video sources can be mixed to create a final outgoing feed. The final feed will then be encrypted for RTMPS-enabled social platforms. All customer data will also be encrypted in AES 256 encryption format. StreamYard uses an identity and access management system to implement the minimum permissions necessary for each user, service, or system.
StreamYard has three subscription plans: Free with streaming limits, Basic, which costs $20 and offers unlimited streaming, and Professional, costing $39, recording 10 hours per stream.
StreamYard joined the Hopin family on 7th January 2021, at the cost of 250 million dollars. The acquisition was made in cash and stock.
To get started with StreamYard, launch Chrome or another supported browser and sign up for StreamYard. Then simply connect a destination to stream to and create a broadcast.
---
What Do You Need to Stream on a Mac?
L
aptops and desktops use more processing power than other computers and could overheat during live streaming. Therefore, users should consider powerful devices.
Macs have restrictions regarding live-streaming and recording gameplay, but with the right tools and knowledge, one can easily stream from a Mac without problems.
To stream on a Mac requires a computer running macOS, a decent internet connection, a streaming platform like OBS or XSplit, a webcam, and a microphone to include audio.
Is Mac Good for Streaming?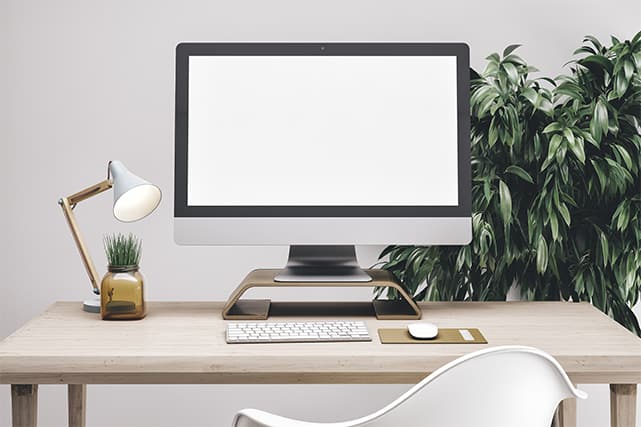 Yes, Macs are good for streaming. A lot of live streamers use a Mac to stream content. PC laptops are great for streamers who often need a more mobile setup. When traveling with the gaming rig or streaming in an area that doubles as a room like a kitchen or art studio, PC is the laptop of choice. Macs have always been popular among creatives such as musicians and artists because they are better suited to graphics-heavy programs.
Mac is good for streaming because of the system's stability compared to Windows. Also, Mac is much less susceptible to viruses. Macs are more expensive than PCs, but for the money, one gets an OS that's pretty much virus-proof and stable enough to handle all entertainment needs. Macs are fast, reliable, and easy to use. Mac is also extremely user-friendly, which is good if one doesn't know much about computers or if the user is a beginner streamer who doesn't want to deal with the hassle of setting up a stream on a PC laptop or desktop computer.
With a Mac, the user gets a dedicated graphics card, plenty of RAM, and an SSD. In addition to that, an individual get a high-resolution screen that makes reading chats more easily and a more ergonomic keyboard than on most Windows laptops. Macbooks also have better sound quality than most Windows laptops. Mac is also lightweight, which is great for anyone moving with the laptop around everywhere, like at events or conventions or when one wants something easier on the back.
Note:
Mac is compatible with XSplit, OBS, and Streamlabs OBS. Also, Mac is great for streaming on Twitch and Mixer. Macs have all the software one needs to get started with the stream without extra complications or technical issues. The user does not need to install drivers or install any programs or software that's not necessary for streaming.
What Platforms Can You Use for Streaming on Mac?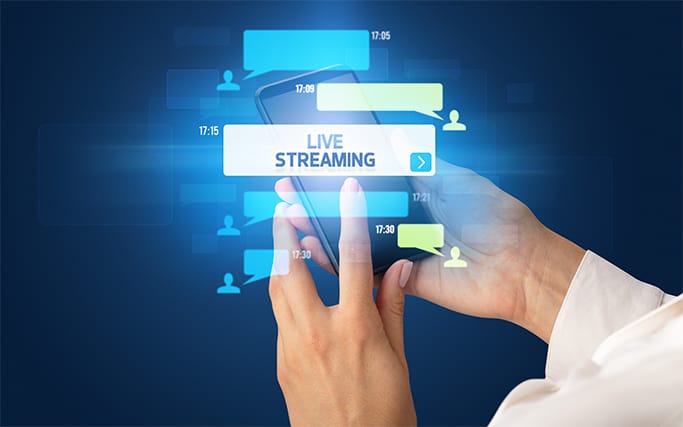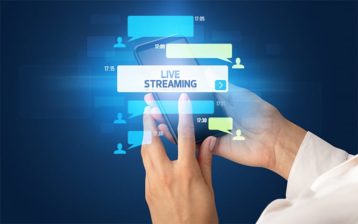 Macs can be used for streaming on various platforms, including XSplit, Linkedin, Twitch, Mixer, OBS, Sreamlabs OBS, YouTube Gaming, Facebook Live, Twitter, Instagram, and YouTube Periscope.
Streamers can also use a Mac to record gameplay or stream with a capture card. Also, one can use Elgato Game Capture HD or the Elgato HD60 S to record gameplay on the Mac.
The best streaming platforms for Mac from the above list include OBS, Streamlabs OBS, and XSplit. Using a Mac for streaming with these platforms is easy and convenient, while the worst are YouTube Gaming, Facebook Live, and Twitter. These platforms all have restrictions and limitations regarding streaming with a Mac.
What Are the Best VPNs for Streaming on Mac?
The best VPNs for streaming on Mac are listed below.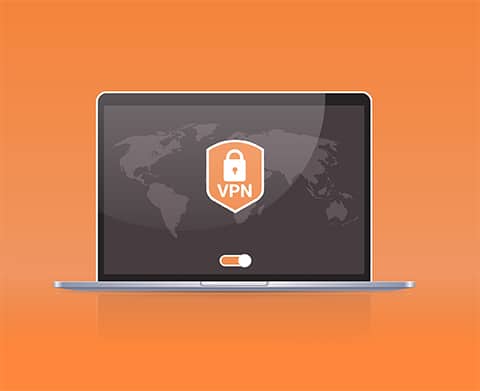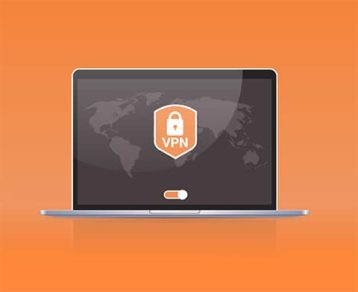 ExpressVPN
NordVPN
Private Internet Access
IPVanish
CyberGhost
VyprVPN
Atlas VPN
PureVPN
Surfshark