PC
cleaning software is used to speed up slow computers by optimizing the machine and improving its functioning. Many users receive notifications advertising PC cleaning software when their machines slow down. Using PC cleaner software can resolve most of the issues that slow down computers and enhance the overall performance of the systems. There are many PC cleaners available on the internet, some paid and others free to download. With so much choice it can be difficult to pick the right one.
This article details 11 of the best PC Cleaner Softwares available but listed below are four of the best from the list.
Norton Utilities Premium (Best for overall)
Advanced PC Cleanup (Best Budget)
Advanced System Optimizer
Avira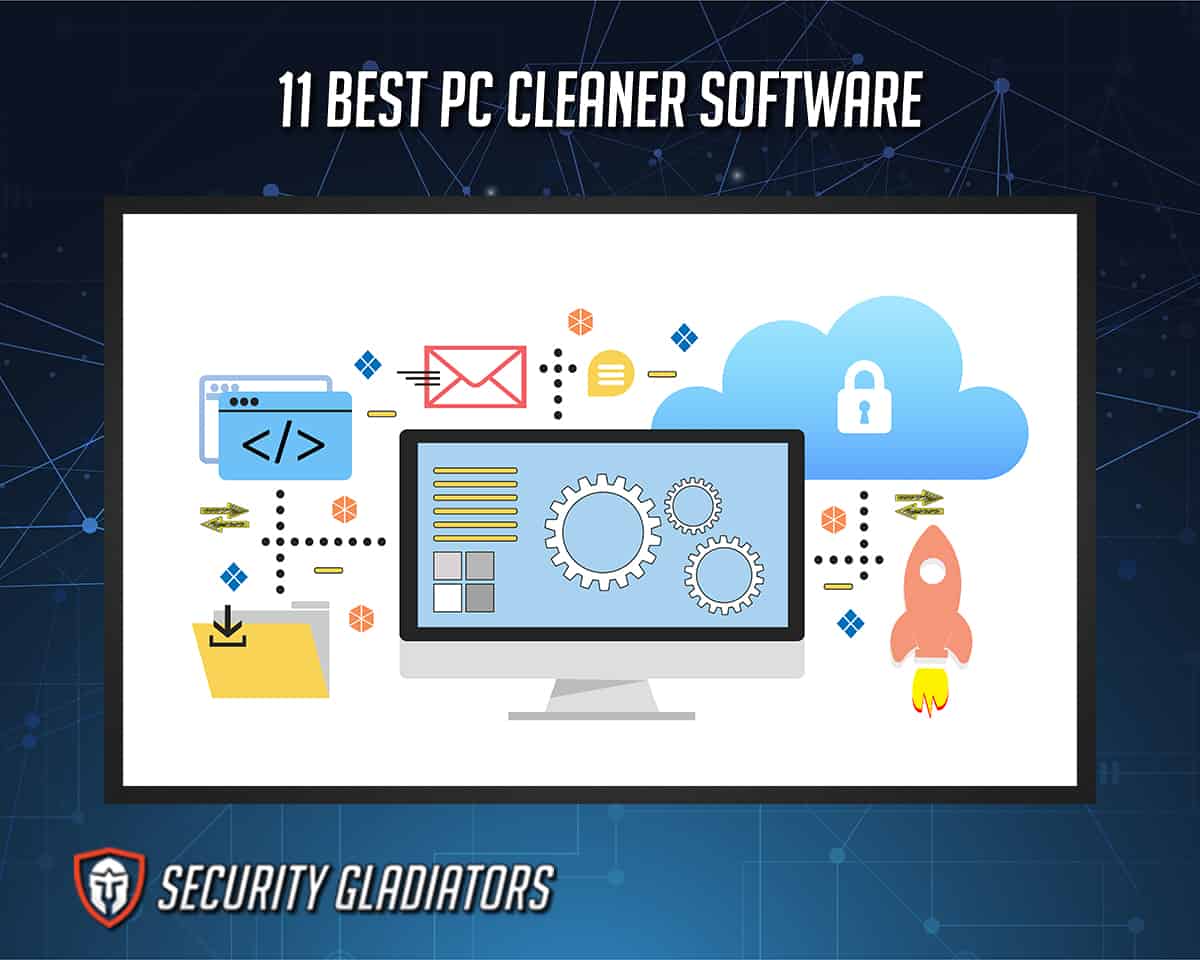 Some PC cleaning software can, however, cause harm to the system. In fact, some optimizer applications don't even pass antivirus scans, so it's important to avoid these. The 11 best PC cleaner applications that deliver safe system optimization and cleaning are listed below.
1. Restoro
With a simple interface, Restoro is one of the best PC cleaners, providing all key features within one window. In the middle of the window, there is a list of all current actions related to repair and scanning and on the left side, the software shows the repair and scanning categories.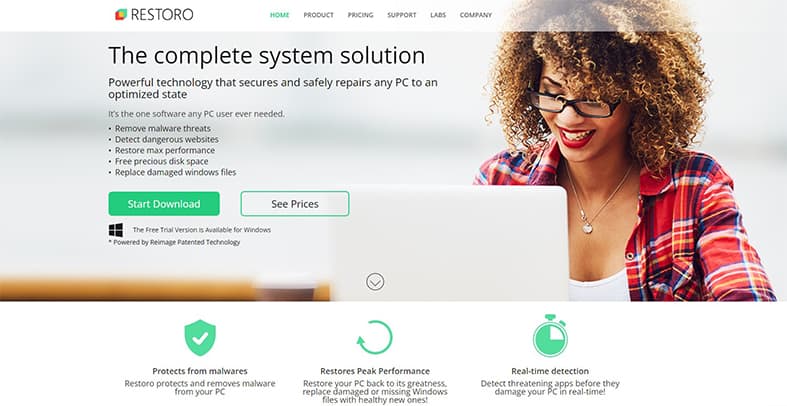 The key function of Restoro is to scan PCs for possible problems, find damaged or corrupt files, and reveal the presence of programs and viruses that threaten the stable functioning of the system. Restoro is ideal for repairing virus damage, fixing error messages, and replacing or restoring DLL files, making it one of the best free PC cleaner applications. Restoro can also be used for junk cleaning and detecting privacy problems.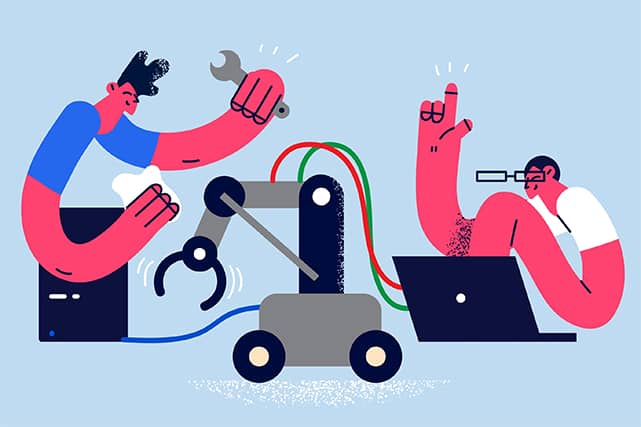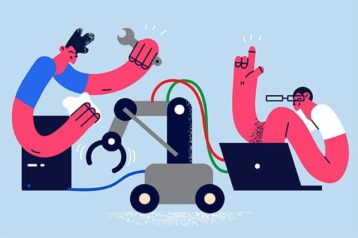 The software is free for basic functions, but to access advanced functions, a license is required. One license with a one-time repair normally costs $39.95, but at the time of writing, there is a limited-time offer of $29.95. The premium license offering unlimited checks normally costs $69.95 but at the time of writing is available for $39.95. The third tier subscription, which offers an extended one-year license usually costs $99.95 for three licenses, but at the time of writing, this is available for $59.95.
Note:
For ease of use, the software offers a straightforward interface with well-labeled tabs, allowing you to navigate through the different functions easily. This is a reliable system optimizer that follows a straightforward approach to improving computer efficiency and speed. Because it fixes issues affecting computer security, Restoro can support active antivirus programs in protecting the system. There are no major risks with Restoro but the inability to customize settings is somewhat limiting.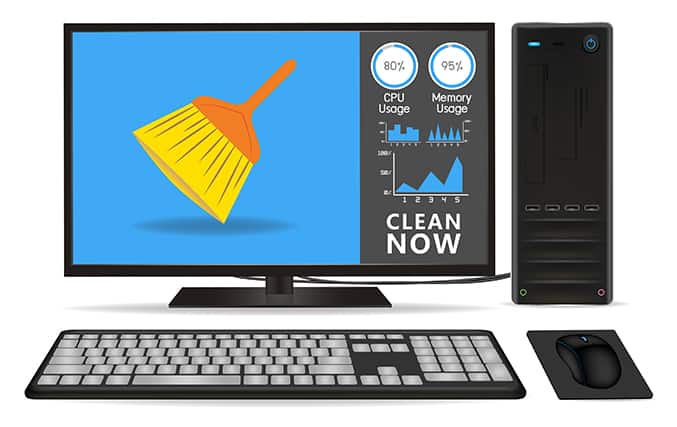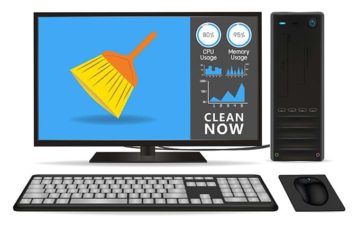 Pros of Restoro are listed below.
Fixes windows errors
Helps replace damaged Windows files
Simple interface
Cons of Restoro are listed below.
May interrupt other programs
Only compatible with Windows devices
Cannot fix third party applications
---
2. Defencebyte
Defencebyte is one of the best pc cleaning softwares as it consists of three products: a computer optimizer, anti-ransomware, and a privacy shield. Among the reasons this is one of the best PC cleaners is that the software speeds up processes by removing everything that hampers the performance of a PC.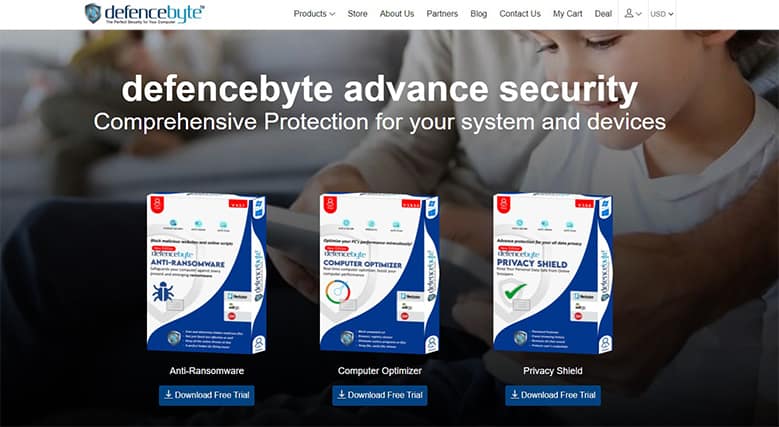 Defencebyte Computer Optimizer offers users a complete optimization suite paired with a powerful registry cleaner. The software is easy to install, and after setting it up, the program scans the hard drives to find and remove broken files and unused entries. The Defencebyte store currently has a sale on, where a 1-year subscription is $38.95 for 1 computer, $78.95 for 3 computers, $111.95 for 5 computers, and $181.95 for 10 computers. The normal prices are $54.95, $104.95, $144.95 and $219.95, for 1, 3, 5, and 10 computers, respectively. The software also offers a free trial.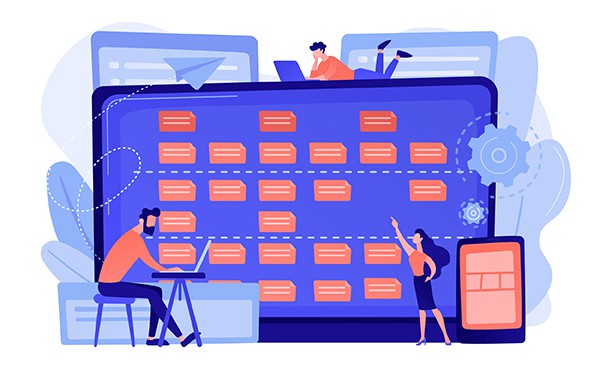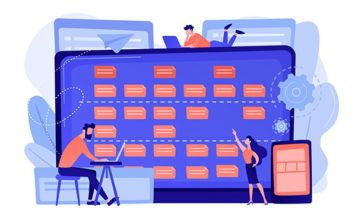 Each of the different features can be bought separately with a tier-based option that makes it possible to pick the kind of protection and features you need. This is the only significant disadvantage of the software relative to the competition, most of which offer these features as add-on packages.
The security of Defencebyte is not comparable to top-tier software, so depending on it entirely can put your system at risk of malware attacks. Defencebyte does perform excellently on other tests though, including identifying junk files, detecting malware samples, and cleaning up computer registries.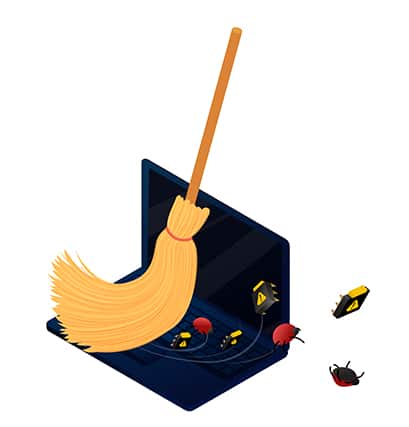 Pros of Defencebyte are listed below:
Easy installation and use
Works on Windows Vista and later versions
Powerful computer optimization software
Cons of Defencebyte are listed below:
Lacks advanced features
Poor real-time protection
Incompatible with other systems
---
3. Norton Utilities Premium
Norton Utilities Premium is an ideal choice of PC Cleaner in 2020 as it helps clear disk space and removes junk from the PC. The software can be ranked as the best free PC cleaner because it aims at improving device performance by making it stable and faster. Norton Utilities Premium blocks background applications and boosts startup time.The software also declutters web browsers and removes browsing history to ensure online privacy. In addition, it can repair broken or invalid registry entries, effectively speeding up the PC.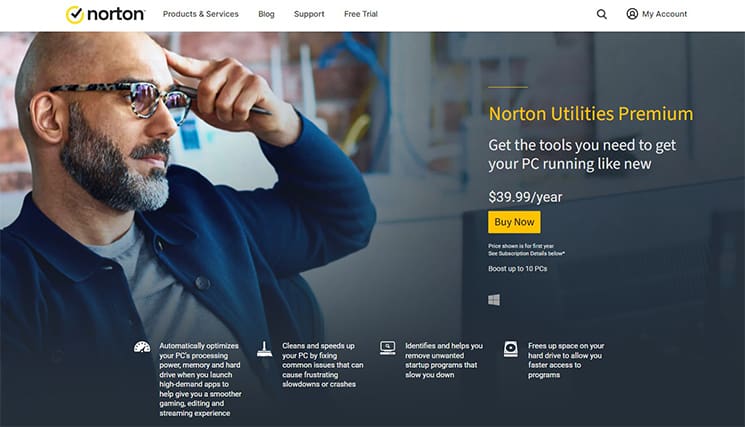 To improve usability, the creators at Norton offered a simple interface with all the features included. The different features make it possible to optimize your computer's processing power and are perfect if you want to keep a gaming computer running smoothly. Norton Utilities Premium can also be used to maintain digital privacy.
A 1-year subscription costs $39.99 per year for 10 devices for the first year. However, the renewal price is renewed each year with an upper limit of $69.99 per year. While Norton provides excellent computer security, the product may not be as reliable as the antivirus as it cannot remove infections, prevent identity theft, and remove malware. It excels on optimization but lags on file security. As such, using this software is somewhat risky without an additional antivirus shield.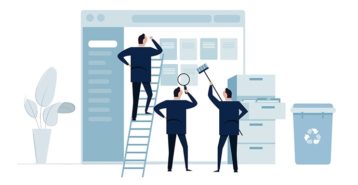 Pros of Norton Utilities Premium are listed below:
Real-time system monitoring
File shredding and recovery are available
RAM optimizer, CPU optimizer, Fast Write, Power Optimizer tools
Improved performance
Cons of Norton Utilities Premium are listed below:
No community-based features
Only Windows OS
No desktop widgets
---
4. Advanced PC Cleanup
Windows is a versatile operating system, but it also comes with many problems. The freezing window, sudden slow down, and the Blue Screen of Death are some problems that frustrate Windows users. To fix them, Advanced PC Cleanup offers you the tools you need. Using the application, you can clear old downloads and boost startup time.Advanced PC Cleanup is among the best free pc registry cleaner programs. This tool can clean junk files, free up disk space, and fix invalid registries.Also, the software speeds up RAM and can improve privacy by clearing cache and cookies. While optimizing Windows is the program's main job, Advanced PC Cleanup also boosts startup time, cleans old downloads, and uninstalls apps. You can also use the PC cleaning service to remove malware, malicious software, and adware.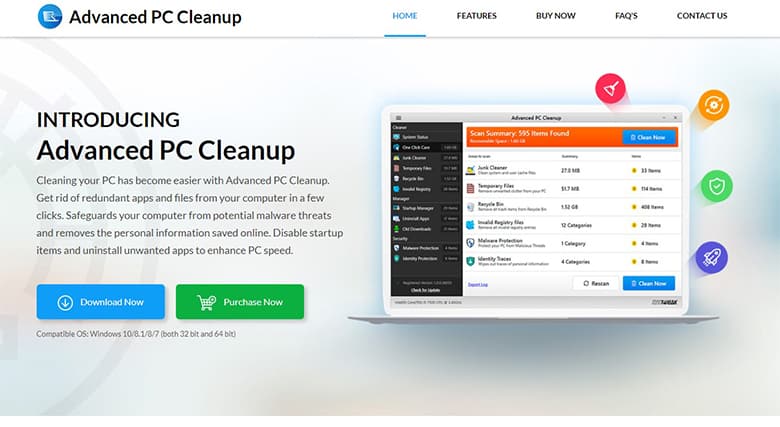 For simple navigation, the software offers a user-friendly interface. It is clean and easy to use, with all features categorically placed. The software usually costs $54.95, however, there are often sales on. Advanced PC Cleanup also offers a 60-day money-back guarantee.
In addition to optimization, there are also security tools on offer. The PC cleaner tool removes junk files, protects the user's identity, and cleans spyware and malware. The cleanup process wipes out traces of user identity for more security. The software is reliable as it thoroughly cleans and restores PC performance. The downside is that you cannot use ID cleanup in the trial period, which places your system at risk of exposing personal information.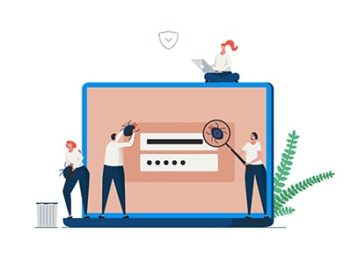 Pros of Advanced PC Cleanup are listed below:
Quick and simple installation
Easy to use
Clean obsolete files, junk files, and redundant data
Fixes invalid registry entries
Detects spyware and ensures complete protection
Cons of Advanced PC Cleanup are listed below:
ID protection is not available during the trial period
No driver update module
---
5. Iolo System Mechanic
The Iolo System Mechanic is one of the best PC cleaner softwares available for Windows 8 for several reasons. Being one of the best PC cleaning software, the tool engages in real-time functions like tweaking RAM and CPU usage, defragging the hard drive, and deleting junk. All these processes are completed to improve the system's performance. Iolo System Mechanic also monitors and reveals security issues and comes with a malware blocker and privacy shield. The base Iolo System Mechanic runs on Windows 7/8/10. The current sale price is $39.95 (reduced from $49.95) per year and this comes with a 30-day money back guarantee. For the advanced System Mechanic Pro version, an annual subscription costs $65.95.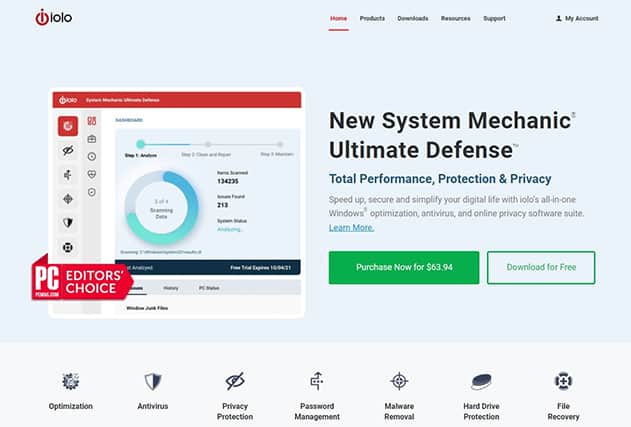 Iolo system Mechanic offers a revamped, attractive interface with well-labeled tabs for easy navigation and ease of use. The software does not offer additional tools for security, so there are no additional security features. This lack of security features can place the computer at risk of attacks. So, find additional protection through an antivirus.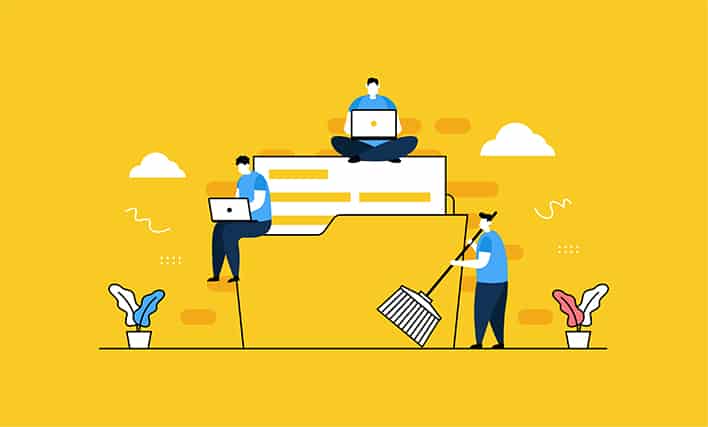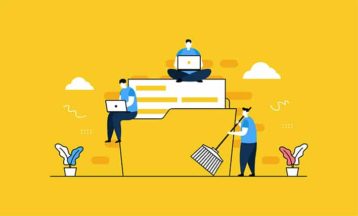 Pros of Iolo System Mechanic are listed below:
Improves performance
Frees up hard drive space
Faster startup speeds
Detects problems in the registry
Cons of Iolo System Mechanic are listed below:
Lacks automatic scanning options
Does not offer registry backup options
---
6. Advanced System Optimizer
Advanced System Optimizer performs many different functions, including system security protection, disk, game, and driver optimization.The complete bundle comes with 16+ Windows fixing and optimization tools.
Advanced System Optimizer scans the PC and lists problems interfering with system performance. Then, the software repairs all the problems to boost PC performance.
Advanced System Optimizer is currently listed at $39.95 per year for one device. The software also offers a 24-hour trial which gives users all premium functionalities to test out the software.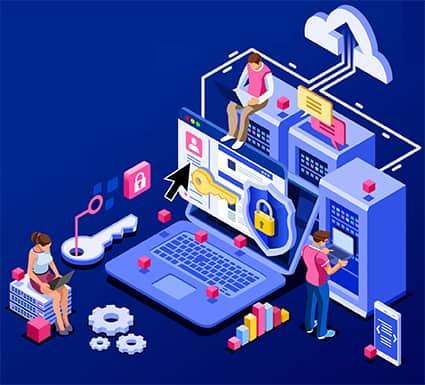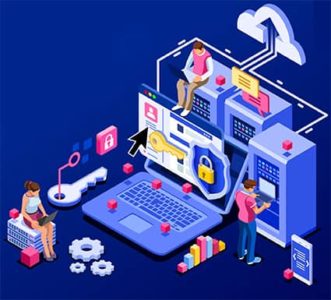 Also included are several security features, like the System Protector, which offers protection against spyware, trojans, malware, etc. The Privacy Protector removes hidden traces, while the Secure Encryptor offers password protection for your data.
Advanced System Optimizer does not come with a full-screen window for the interface. You can only use the default screen with 800 x 600 pixels dimensions. Besides the small window, the interface is simple and easy to use, so even an inexperienced user will easily understand the features.
With everything you need, the software is reliable and offers excellent cleanup and optimization in addition to improving system speed. Advanced System Optimizer enhances overall performance and can execute multiple speed-up tasks. The only risk of using this software is that it lacks an internet optimizer, which may compromise online protection.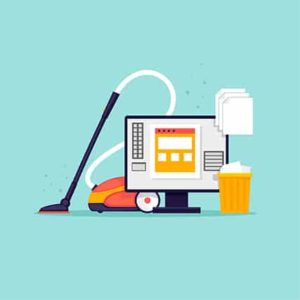 Pros of Advanced System Optimizer are listed below:
Lots of optimization, cleaning, and security tools
Brilliant game optimization mode
Straightforward interface
Fixes and optimizes registry items
Improves computer speed
Cons of Advanced System Optimizer are listed below:
No live chat
No internet optimizer
---
7. Ashampoo® WinOptimizer 19
Explore one of the best virus cleaners for PC when you choose Ashampoo WinOptimizer 19. The optimizer software comes with different performance-boosting tools, including a file shredder, a backup app, and a tune-up utility. This tune-up utility enhances PC performance by deleting junk files, defragging the hard drive, and performing other beneficial tasks. In addition to using a software cleaner, find a PC dust cleaner to clean the computer hardware.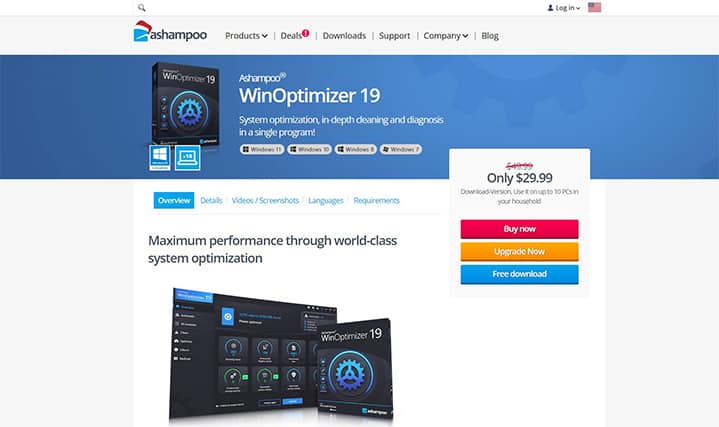 Ashampoo works perfectly on Windows systems upwards of Windows 7. . It is easy to download and install, and it takes up only 88.9 MB of disk space.
There is a free version of the software, however, this misses key features like the 1-click optimizer and start page. A lifetime subscription to the full version of Ashampoo WinOptimizer 19 usually costs a one-off payment of $49.99, however, at the time of writing the price has been reduced to $29.99. This allows users to use the software on up to 10 PCs.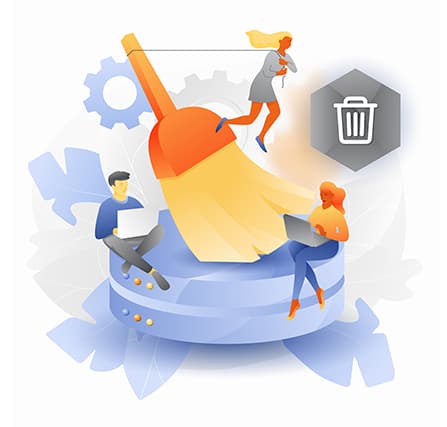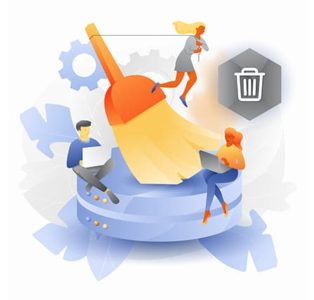 Ashampoo WinOptimizer 19 also provides a Privacy Manager to enhance your security, which allows users to turn on privacy protection on a deeper level. There are no significant risks to worry about as the software covers cleanup and security.
Pros of Ashampoo® WinOptimizer 19 are listed below:
Boosts PC performance
Offers useful extras, including a backup app and file shredder
Attractive, easy-to-read interface
Cons of Ashampoo® WinOptimizer 19 are listed below:
Some functions feel a bit sluggish
---
8. IObit Advanced SystemCare Free
If you're always asking, "what is the best ram cleaner for pc?" The IObit Advanced SystemCare is the go-to option. This is more than the average traditional security resource. It comes with helpful user-based optimization functions. The software protects against online threats and includes a tool for improving PC performance, much like other PC cleaner software. Optimization happens automatically, and you can perform different tasks, including junk file cleanup, registry cleaning, internet boosting, and system optimization.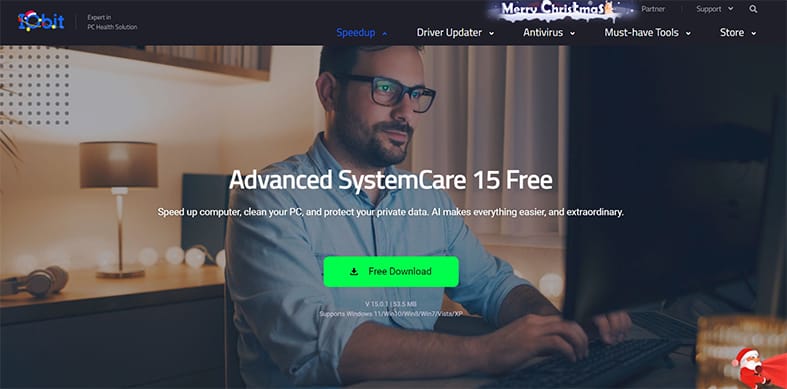 The Turbo Boost feature frees up RAM by switching off background processes you don't need. You could use the basic setting or switch on Work Nodes, Gaming, or Economy. This gives you a more detailed system than the regular optimizer you find in the Care tab. This feature does not close any programs, but it only prevents active background processes from using RAM regularly.
While the software is free to download, most of the advanced features are only accessible in the premium plan. The 1 PC plan costs $29.99 per year, but at the time of writing, you can get it at $14.77 per year. The 3PCs plan costs $89.97 per year, but at the time of writing it costs $16.77.The interface is also modern with an easy-to-use setup that supports window transparency and custom backgrounds.
Note:
The scan feature also performs security checks on the computer. It scans for spyware and checks for system weaknesses, highlighting potential security problems. IObit Advanced SystemCare Free offers a reliable set of features that fix vulnerabilities to protect and speed up your PC. The biggest risk is that it does not scan external files, which may leave the system vulnerable to security threats.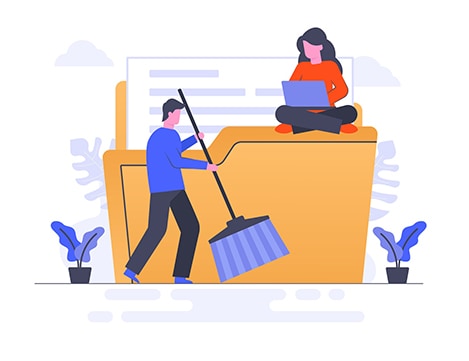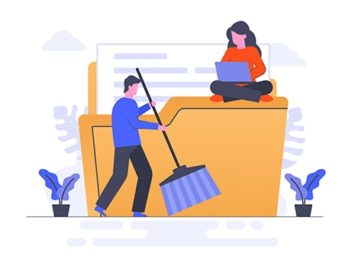 Pros of IObit Advanced SystemCare Free are listed below:
Many handy tools
Protects user privacy by removing tracking data
Single-click update, cleaning, and speed up
Analyzes windows registry and removes unwanted entries
Detects spyware and other infections
Cons of IObit Advanced SystemCare Free are listed below:
Many features are not available with the free version
Upsell ads in Pro Version
Cannot scan external files
---
9. Avira
Avira is one of the most effective applications for cleaning PCs as it combines an antivirus and a PC cleaner. Avira enables ue=sers to perform a quick and full scan of their systems. The full scan checks the whole PC and digs through the most obscure areas to reveal any problems slowing the system. Also, it gives users real-time protection against viruses and other malware. It also comes with a software updater to keep system apps updated.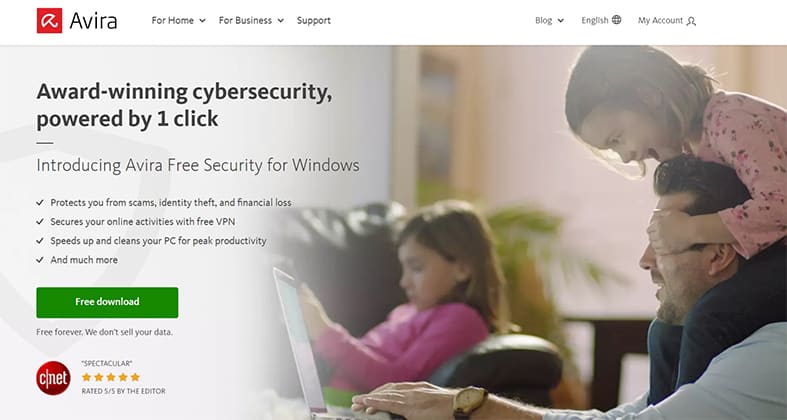 Avira is one of the safest antivirus programs on the market, which has won multiple awards since the early 2000s for outstanding anti-malware detection. In 2008, Avira achieved gold status awarded by the Anti-Malware Test Lab in 2008 for rootkit and virus detection.
Avira costs $44.99 annually, however, there is a free version that enables users to test out some of the main features of the software.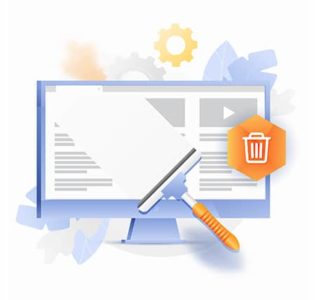 To make it easy to use, the software offers an intuitive interface, which is well laid out and easy to navigate. It comes with an integrated VPN and is one of the most reliable pc cleaners on the market. There is, however, a risk when using the free version as it does not offer web protection.
Pros of Avira are listed below:
Protection from ransomware
Integrated VPN
Useful browser extensions
Intuitive user interface
Cons of Avira are listed below:
The free version does not offer web protection
---
10. Razer Cortex
As one of the best free pc cleaners, Razer Cortex still stands out as one of the best pc cleaning kits, especially given that this software is completely free. Razer Cortex performs many functions, including defragmenting the hard disks, checking broken registry entries, emptying the recycle bin, deleting temporary files, suspending non-essential processes, and freeing up RAM. Razer Cortex ensures a smooth gaming session free of dragging through these functions.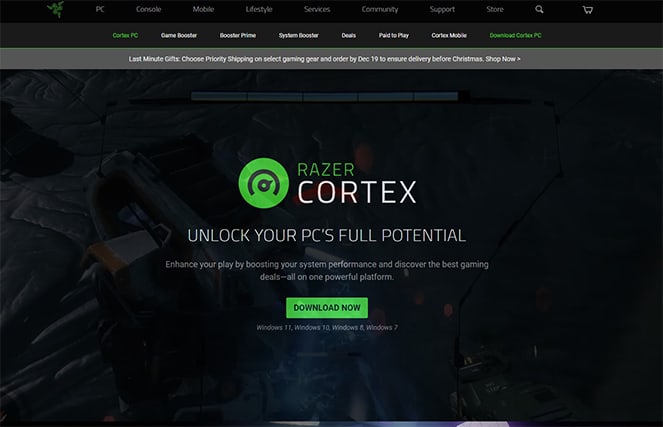 The Game Booster improves performance by shutting any non-essential background processes that consume CPU time and memory. Also, it defrags files used by games and reduces frame drops that happen because of excessive disk access. The result is higher frame rates, making PC gaming a smoother experience.
Razer Cortex features a bright interface with the brand's bright neon green. The interface offers an easy-to-use arrangement split into System Booster, Game Booster, Rewards, and Deals. The software is useful and reliable when playing games on a mid-spec PC. Because this is a free product, there are few security features to secure your system, so consider getting an antivirus to support your computer. The lack of security features is the only risk to consider when using Razer Cortex.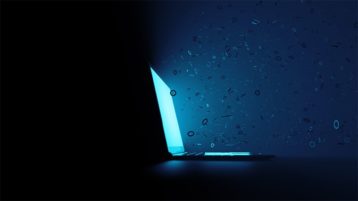 Pros of Razor Cortex are listed below:
Scheduled scans and cleaning
Free to use
Simple interface
Automatic optimization
Suspends non-essential processes
Cons of Razor Cortex are listed below:
The simple scan results lack details
Limited features
No scheduling options
---
11. CleanMyPC
Ranked as one of the best free pc cleaners and optimizers in 2018, CleanMyPC is designed to scan and remove unneeded computer files. The software is lightweight and can install quickly. Overall, the interface is clean and features pleasant colors. Through the Multi Uninstaller, you can uninstall unused programs. After uninstallation is complete, the software performs a tidy-up service to remove leftover elements, often registry associations, and empty folders. The software also comes with a Hibernation Tool, which removes hibernation files that the computer generates. This saves disk space and can also turn off hibernation completely.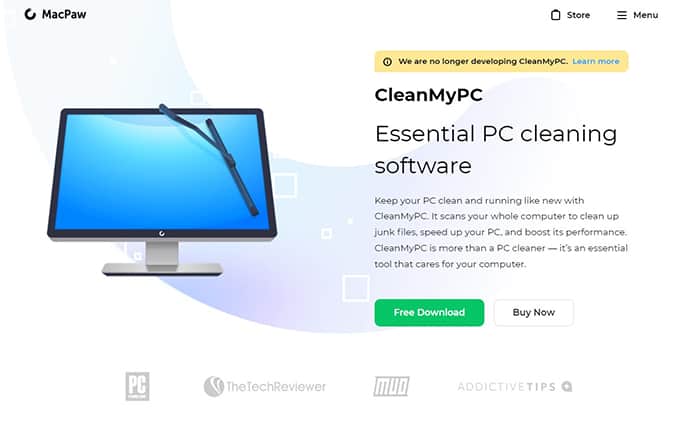 You can use a free version for basic tasks, but if you want advanced features, the cost is $39.95 annually to use on a single PC, $59.95 on two, and $89.95 for five computers. The software is safe to use and enhances computer security as it can detect harmful files and remove them.
The interface is easy to use as it offers a simple way to manage all tasks. All the tabs are labeled well, and the setup is clean to make navigation when using the product easy. It performs all tasks reliably to clean and speed up your system. No major risks were identified when using this software.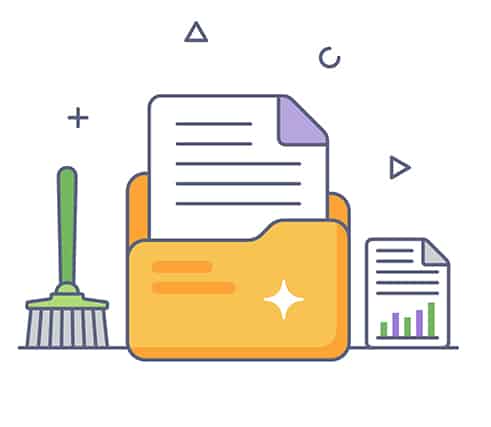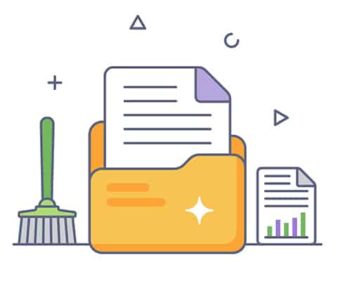 Pros of CleanMyPC are listed below:
Neatly-designed user interface
Can recover a big amount of disk space
Additional tools like uninstallers and autorun
Fixes invalid registry entries and boosts processing time
Free version available
Cons of CleanMyPC are listed below:
Free version cleans only 500 MB
Intrusive notifications
Limited customization options
---
What are the Most Important Features of a PC Cleaner?
If you're planning on getting the best PC cleaner optimizer, it is necessary to know which tools are most useful. These are among the most important features for PC cleaners that you can find in most PC cleaner reviews.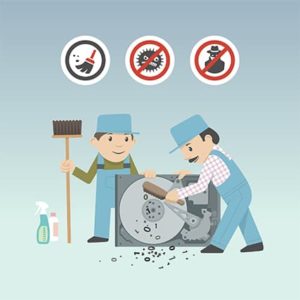 Registry Cleaning: The PC registry is an operating system area that should not be interfered with. Messing around the files could damage the PC. However, this area needs maintenance. A PC cleaner with registry cleaning features is an important tool that will speed up the system by removing unwanted files.
Cache Clearing: All programs on a computer have a cache – a section where temporary data is stored. A cache is helpful as it speeds up the loading of PC programs, but it can become too full and slow down the system over time. A good PC cleaner should include a cache clearing function.
Junk and Temp File Removal: Junk files are found in different places, including new programs you install or the add-ons you never use. Some junk and temp files are difficult to locate, so they stall processes. A PC cleaner with junk removal will free up the system and speed up operations.
Bloatware Removal: Malware and bloatware can lead to slow speeds, identity theft, and privacy invasion. Using a PC cleaning tool with bloatware and spyware detection and removal is important.
Virus Detection and Quarantine: Like spyware and malware, viruses are sneaky. They can get into your computer without you noticing and cause problems for the operating system. Choosing a PC cleaner software that includes virus detection and removal is important. This will clean your computer of intrusive applications that may cause damage to the system.
Is a freemium PC Cleaner Program good enough?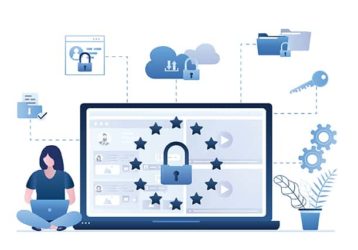 Many companies offer free PC cleaner programs that you can use for basic operations. However, if you want to do comprehensive cleaning, you need to find the best premium PC cleaner software. On some of the best freemium PC cleaner software, you're only allowed to scan and reveal junk files, but you might need to perform the manual deletion. If you want the full capability, you are more likely to get better results using a paid version of the software.
Compared to the best premium PC Cleaner Software, freemium software tends to lack key features. For example, the best freemium PC Cleaner software on this list is Razer Cortex, which is useful but lacks security features that protect user identity and clean up malware and spyware.
What Benefits do PC Cleaners Provide?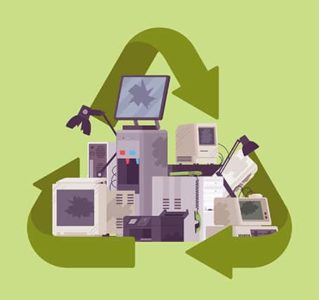 There are many benefits to using PC cleaners. Firstly, cleaning the hardware of the system is important to get the computer running more smoothly.
Cleaning the computer's software provides many important functions including protecting the data stored on it. PC cleaner software can detect unused programs, perform maintenance tasks, and securely backup data. Most PC cleaning software allows you to perform updates on applications, improving the security and performance of the PC. The software also ensures smooth running by removing bloatware, allowing you to complete tasks faster.
Is Using PC Cleaners the Best way to Clean Junk Files from your PC?
Yes. This is the best way to clean junk files from your PC. The other option you could use if you're looking for how to delete junk files from your PC is to search manually in the computer to find junk files and delete them manually. This tedious process will not clean all junk files though. The best RAM cleaner for PC-free can be a good alternative as it will scan your computer in minutes and list all junk files. Through PC cleaning tools, you can remove all junk files in one step.
Do PC Cleaners Help You to Speed up Your PC?
Yes, PC cleaners can help you speed up your computer. This is possible as the cleaner removes corrupted files, unnecessary files, and corrects errors in the system. This releases RAM usage and ensures the device can dedicate free space to important applications. Search for 'what is the best pc cleaner on the market' to find suggestions for free and paid PC cleaner software and to learn how to Speed up your PC. In addition, you should consider a PC vacuum cleaner to remove dust and debris that might overheat the computer.
How to Use PC Cleaners?
You can use the best free PC cleaner for Windows 10 for different functions. These include registry cleaning, which allows you to remove unwanted files from your system to speed up the machine. Also, a total PC cleaner will help you clear cache, which relieves RAM of unnecessary load and speeds the system up. Also, a PC cleaner allows you to remove junk files and detect corrupted files, which might harm your computer.
To get started cleaning using a PC cleaner, follow these simple steps: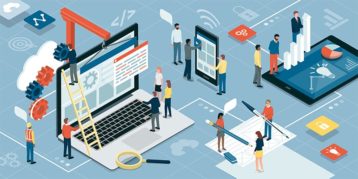 Explore the official website of your preferred provider and download the software. Check your downloads tab and install the software on your computer.
If you have a subscription, sign in and explore the different features. You will find all the features on the different tabs on your interface.
Scan your computer to reveal vulnerabilities and any problems causing low speeds.
Explore options to fix speed issues. Use the function if the PC cleaner allows you to clear the system by deleting unwanted files. Also, find the function that allows you to clear RAM for better speeds.
What Files are Removed by PC Cleaners?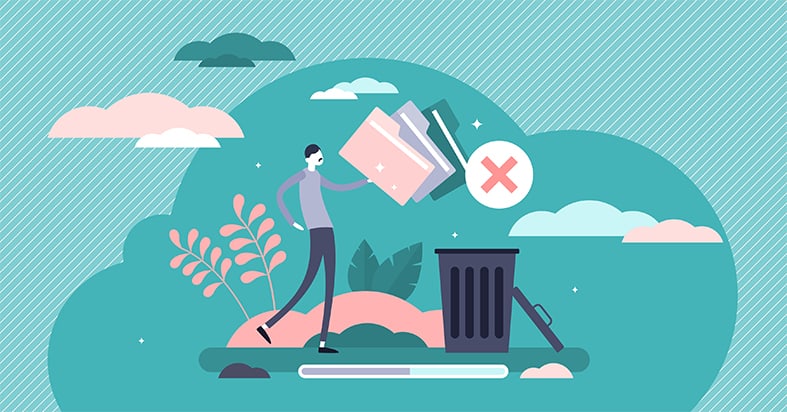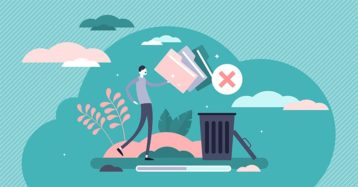 There are several categories of files you can remove using a PC cleaner. These include junk files. The junk file definition refers to temporary files created by your computer to perform tasks like opening and viewing documents. When these files build up, they can slow down the system. A PC cleaner is also ideal if you want to remove corrupted files. It's a good option to scan for and remove malware from your system. The software follows several steps to clean up the system and speed up services:
Do PC Cleaners Remove Viruses from your Computer?
Yes, you can remove viruses from your computer if the PC cleaner offers a virus scan and removal function. To remove viruses, you need advanced scanning capabilities to eliminate malware and other intrusive software that could interfere with the system's operations and expose you to privacy risks. You can get these capabilities from the Best Antivirus Software, combining other features with cleaning up your computer.
Does PC Cleaner optimize computer Performance?
A PC cleaner is a tool that helps you optimize and clean computers to improve performance. The software scans the computer and removes temporary files, junk files, browser cookies, cache, and unnecessary files, effectively enhancing the PC's performance.
Are There any Harms of PC Cleaners to Computers?
While most PC cleaners are safe to use, problems may be encountered if the wrong software is chosen. Some free cleaner tools can do more harm than good. If the software is not designed well, it could remove the system files your computer needs to run smoothly. When these files are damaged, the computer may slow down or malfunction. A bad PC cleaner will infect your computer with malware and compromise data in extreme cases. Only download software verified to provide solutions without harming the PC.