What is adware? Adware is advertising malware. But adware can also be used legitimately when customers receive free software in exchange for receiving advertisements from producers. The issue arises when the adware floods the user's computer with unwanted, intrusive pop-ups that make the computer slow and get in the way.
Finding a tool that offers reliable adware protection is challenging. Some anti-malware programs are essentially adware in disguise, while other adware removal applications struggle to recognize and remove adware. Adware might badly damage the system files or perhaps render the Mac useless.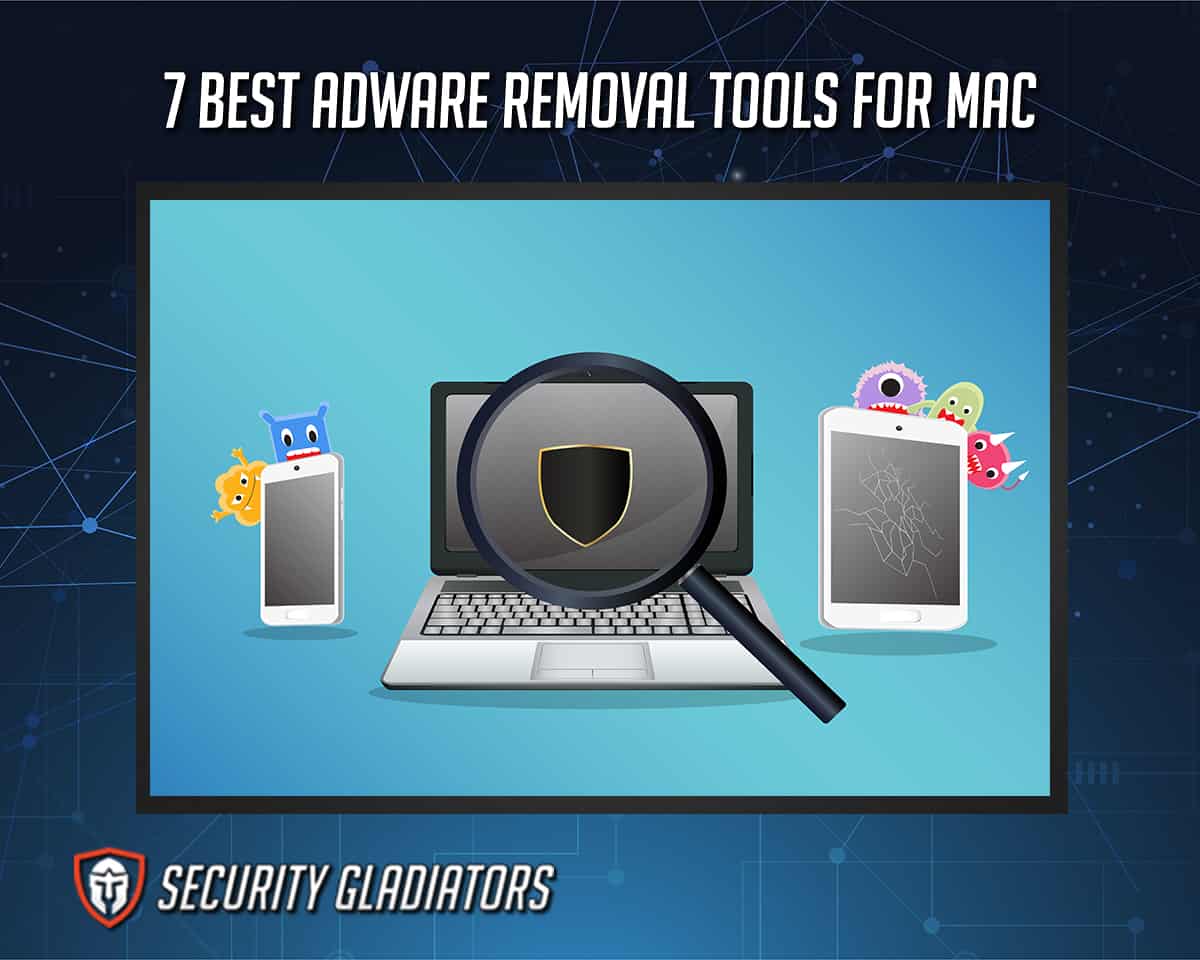 Below are the best adware removal tools for Mac.
Norton 360 (Best Overall)
ADWCleaner
Total AV
Bitdefender
CleanMyMac X
Avira
Iobit MacBooster 8
1. Norton 360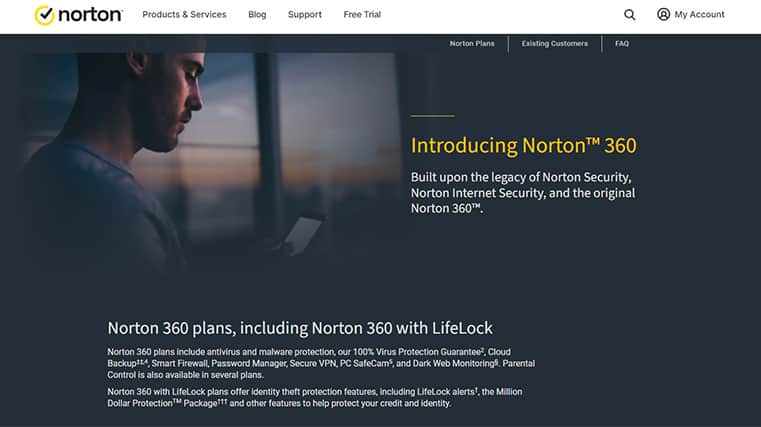 Norton 360 can remove suspicious pop-up advertising components and is compatible with all devices, including Windows, Mac and Android phones. This premium adware removal tool can get rid of sophisticated malware files. Norton 360 offers free data VPN and anti-phishing security. Norton's anti-malware engine is among the finest on the market, with 100% detection rates for all known and newly developing malware.
During testing, Norton 360 discovered all sample adware, including sophisticated malware files that other adware removal tools missed. Norton has excellent anti-phishing defenses, a VPN that stops ad trackers, camera security, dark web surveillance, cloud storage and many other features. The standard Norton 360 annual plan costs $84.99, the deluxe costs $104.99 and the Norton 360 with LifeLock costs $149.99.
| Standard | Deluxe | with LifeLock |
| --- | --- | --- |
| $84.99 | $104.99 | $149.99 |
2. ADWCleaner
AdwCleaner is an easy, quick and efficient solution for removing adware. During tests, AdwCleaner eliminated all adware from browsers and desktops and even flagged bloatware that can infect printers. AdwCleaner also helps to boost PC performance thanks to the junkware removal feature. AdwCleaner is from Malwarebytes, one of the best antivirus programs of 2023.
AdwCleaner is a good option if all you need is adware detection and removal. But you'll need to seek elsewhere if you're looking for malware security and additional online security solutions. If the Mac already has an antivirus program, then AdwClaner is a wonderful free complement to an internet protection setup.
3. Total AV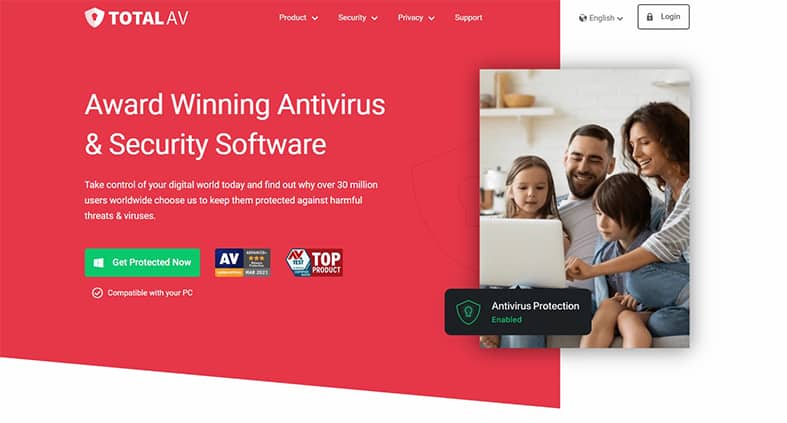 TotalAV has a user-friendly interface, so even non-technical individuals can use the tool. This tool can shield users from being infected by possibly malicious apps. TotalAV helps increase browser speed by excluding software that track data. Live customer service, real-time protection, security against all forms of online threats and tools for enhancing the performance of many devices are just a few of the features. TotalAV's adware removal tool is free, and the Antivirus Pro is available for $29 in the first year and $119 after. Users can also include additional features for a price.
4. Bitdefender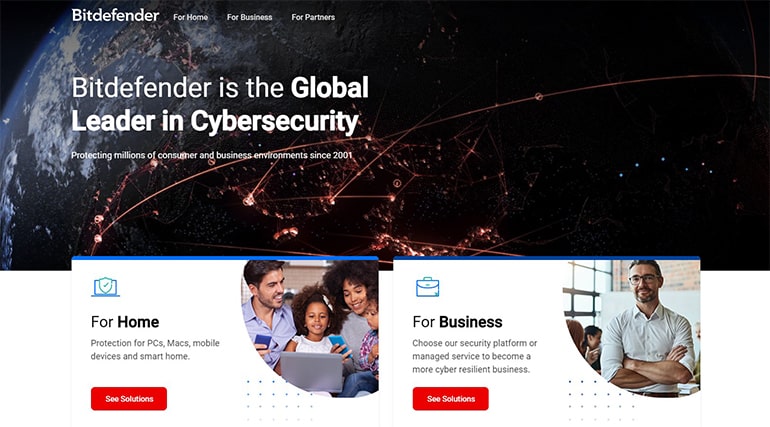 With over 21 years in the cybersecurity industry, Bitdefender has developed a respectable reputation. Bitdefender Total Security continues this tradition. Bitdefender has many products to shield a Mac from malware. The application offers three scanning options: quick, full and custom.
Time Machine Protection handles backups. Users are shielded against ransomware with Total Security's Safe Files function. The feature will stop any unauthorized changes if you choose the folders that need to be protected. Bitdefender offers limited daily (200MB) VPN access. Bitdefender costs $39.98 on the one-year plan, $119.99 on the two-year plan and $179.99 on the three-year plan. Prices vary with the number of devices and after renewal.
| One-Year Plan | Two-Year Plan | Three-Year Plan |
| --- | --- | --- |
| $39.98 | $119.99 | $179.99 |
5. CleanMyMac X
CleanMyMac X is a comprehensive cleaning, security and optimization program. Adware removal is included in CleanMyMac's Malware Removal program. There is no separate adware removal feature. Although the application doesn't let users schedule scans, CleanMyMac X offers real-time protection. CleanMyMac X will continuously check the Mac and alert the user if adware is present.
The versatility of CleanMyMac X, however, is the strongest suit of the program. CleanMyMac X has various built-in features that let users perform tasks, including clearing away garbage files, uninstalling programs, shredding files and eliminating extensions. Space Lens is among the most admirable features. A user may easily spot and delete files that are taking up too much disk space thanks to Space Lens, which provides a visual picture of Mac's disk space. Users can only clear a certain amount of trash for free during the trial period. Several pricing choices are available after the trial: an annual subscription of $34.95 for a single Mac, $54.95 for two and $79.95 for five.
| Plan for 1 | Plan for 2 | Plan for 5 |
| --- | --- | --- |
| $34.95 | $54.95 | $79.95 |
6. Avira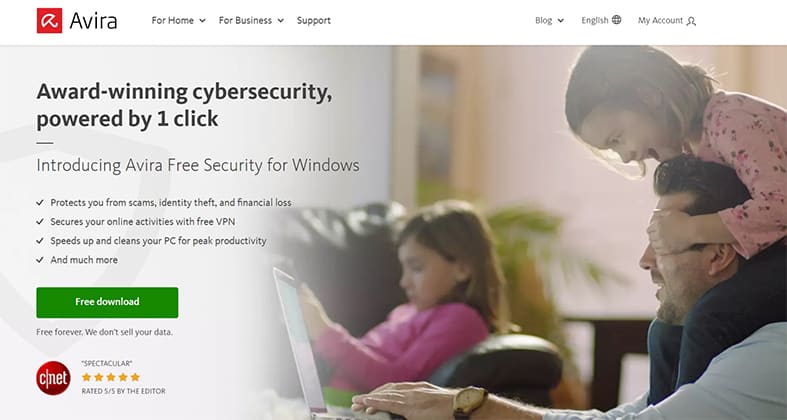 Avira is an adware and antivirus removal program that's free. The program has a "shield" that tells users when potentially unwanted adverts are packaged with genuine software. While most adware scanners only discover hazardous files after they have been downloaded, Avira warns you before adware affects the system. Avira also provides a tremendous cloud-based anti-malware scanner that locates all ransomware, trojans, keyloggers and spyware installed on a PC.
Avira offers free VPNs up to 500 MB each month, web browser add-ons for secure shopping and fundamental system cleansing tools. Avira's safe browser plugin for shopping is excellent — the plugin guards against phishing attempts, filters adverts and web trackers, warns about dubious web shops and compares pricing from reputable merchants to help you get the best bargains!
7. Iobit MacBooster 8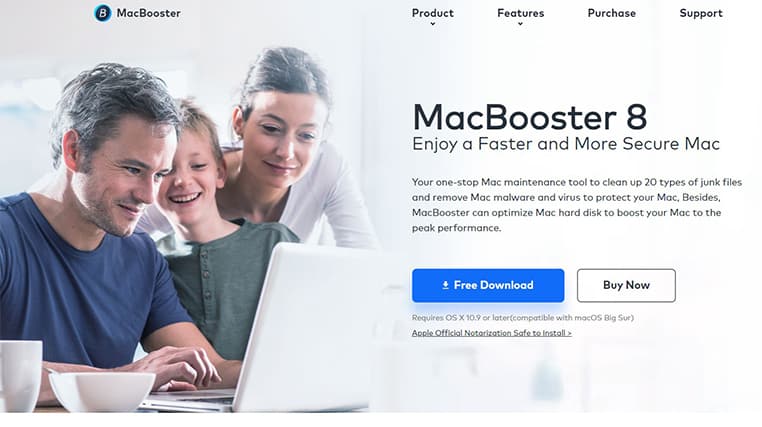 By helping to eliminate everything that consumes essential space, Iobit MacBooster 8 helps to increase the Mac's speed.
There are many privacy and security options in the Macbooster 8. The privacy protection tool in MacBooster 8 makes sure that all essential information is deleted, including recent files, browsing and application history, ensuring that no one can access the machine to find critical data. The tool also removes viruses, adware, malware and other harmful items. The Iobit Macbooster 8 can eliminate over 20 files at a time, is perfect for users with a small SSD hard disk and even fixes several permissions issues. This software has an intuitive user interface. The standard plan costs $2.49/month or $29.95 annually, and the premium costs $4.16/month or $49.95 annually. The premium plan supports two macs; as a bonus, users can include a third mac for free. The lite plan costs $79.95 annually and supports three macs.
| | One-Month Plan | One-Year Plan |
| --- | --- | --- |
| Standard Plan | $2.49 | $29.95 |
| Premium Plan | $4.16 | $49.95 |
Note:
Prices may differ from the ones shown as new plans and deals are launched on a regular basis. Please be sure to check the most current price on the official website.
What Is Adware?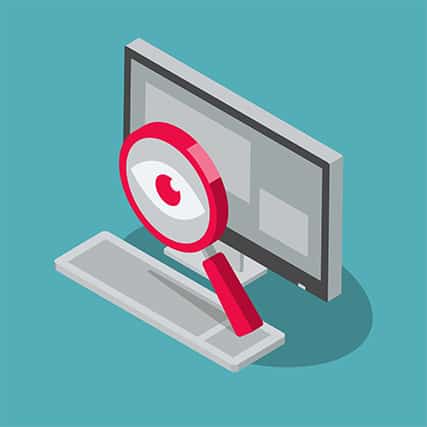 Adware is malicious software that makes pop-up windows or advertisements appear when a person accesses the internet. Most adware's primary goal is to earn money for the creator through clicks. Adware may also have more malicious purposes, like gathering personal and financial data.
Apps downloaded from the authorized Appstore or — more frequently — from other websites can infect Macs with adware. Some developers might be able to insert adware into otherwise dedicated apps or programs. For instance, it has been claimed that the creators of the Shlayer trojan, often used to have YouTubers, Wikipedia editors and site owners install adware to steer users into dangerous downloads.
How To Remove Adware on Mac?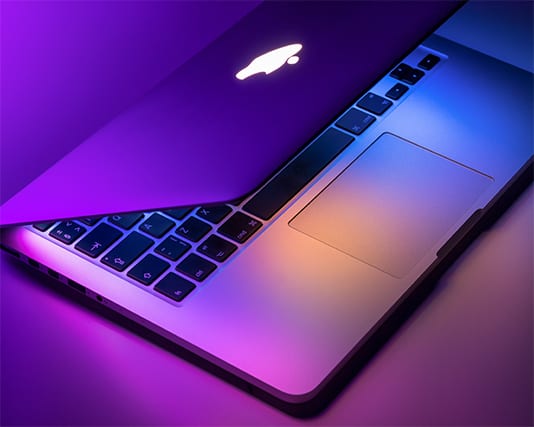 Here's how to remove adware on Mac.
Delete Any Shady Apps: Activate the Activity Monitor to search for any unfamiliar applications. Click on any foreign applications that appear and then click the "X" at the top of the Activity Monitor window if the apps use excessive CPU or RAM. Open the "Finder" after forcing the suspicious programs to close by clicking "Force Quit." Locate the suspect apps by going to "Applications" and scrolling down. Move the apps to the Trash by right-clicking the programs. Choose "Trash" and delete the undesired software.
Verify Login Items: From "System Preferences," select "Users & Groups." Select "Login Items" after clicking the Mac user profile. Delete anything that appears suspicious by using the "-" button. This will prevent the item from launching with the Mac.
Remove Unnecessary Browser Extensions: To remove any browser extensions you don't recognize, launch Safari, go to "Preferences," then scroll down to extensions.
Scan the Mac Using Adware Removal Software: Using an adware removal program for Mac, which can identify and remove adware without harming the device, is the fastest and safest approach to get rid of adware.
How To Prevent Adware?
Here are a few ways to prevent adware.
Use Ad Blockers: Many times, using a free service doesn't need watching advertising. Ad blockers stop adverts from appearing in browsers, removing the potential for clicking on harmful links and preventing drive-by downloads.
Go for Premium: Paying for the service is the best method to avoid adware. Most companies don't show adverts to customers with premium subscriptions.
Purchase Products With Reliable Security Features from Trustworthy Manufacturers: People who buy inexpensive Android smartphones frequently discover that adware has been put in the core files. Avoid buying low-grade Android smartphones ‌because of how easily these can get infected.
Use an Antivirus: While some antivirus products can detect and block dangerous adware, many still cannot do so. Some adware may also stop antiviruses, so users may need a more forceful approach.
Use Adware Removal Tools: Adware removal tools will remove any unwelcome applications.
What Are the Possible Effects of Adware on Mac?
Adware can‌ make a Mac run slower by using up RAM and processing time while obstructing the operation of other programs. Adware can also trick users into losing money or following links that lead to installing further malware. Advertising malware can also steal data. Suppose a user opens a link in an ad for adware. The adware can then record the user's likely IP address, websites visited, searches done and more.
Are Adware Removal Tools Necessary?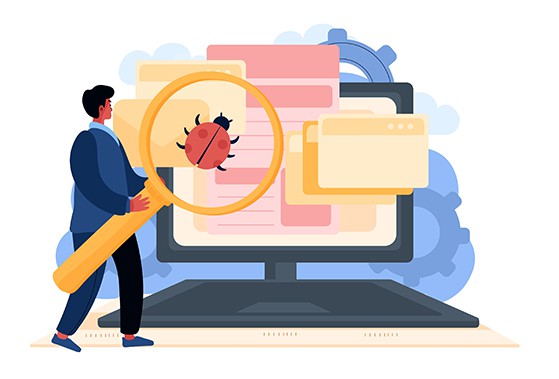 Yes, adware removal tools are necessary. Effective adware tools continuously scan a system for any suspicious activity. Whenever an application tries to launch a window, use the system or interact with a remote server, that action is blocked, and the user is asked whether to grant or deny access.
Adware removal tools also examine recent downloads to prevent the installation of additional adware from the internet. All seven programs on this list offer active scanning, meaning every file download is examined with cutting-edge detection algorithms to ensure adware isn't installed on the system.