Identity theft is a widespread cybercrime that targets corporations and individuals. Based on a range of statistics, anywhere from 20% to 50% of the U.S. population has fallen victim to identity theft in some capacity over the last few years. Identity theft costs American individuals and companies billions of dollars per year. As a result, numerous software providers have created identity theft protection services to safeguard users' data and prevent cyber threats.
People can now select an identity theft protection plan based on commercial or personal use. Before subscribing to any identity theft protection service, people must be mindful of several elements. Some factors to consider on choosing the best identity theft protection service are listed below.
Monitor Data
Includes Everything You'll Need
Provides Support in Recovery
Provides Insurance Solutions
Check That Your Plan Covers All of Your Devices
Check Out Internet Reviews
Complies with your Financial Constraints
Service Hours for Customer Care
Paying attention to the factors above will assist individuals on how to choose the best identity theft protection service for first-timer and frequent users.
1. Monitor Data
A service that protects against identity theft can perform data monitoring on users' behalf. This depends on the built-in capabilities and features. However, different services monitor different types of information. Some services monitor people's credit scores, finances and criminal history.
Similarly, most identity theft protection services request the user's permission to sift through and monitor sensitive information such as social security numbers or investment accounts.
Pro Tip:
The collection and monitoring of pertinent data will aid users in maintaining optimal security everywhere. Users must therefore consider usage purposes while selecting the most effective theft protection service for data monitoring.
2. Includes Everything You'll Need
Different levels of identity protection are required for different internet users. Users must ensure that a product or service includes all important features that address specific concerns. For example, a user may need a protection service providing real-time alerts, parental controls, a virtual private network (VPN), a password manager, a digital footprint, dark web monitoring and social media monitoring.
Understanding the purpose of identity theft protection can assist internet users in deciding which product features are necessary. A user who requires a credit card monitoring feature will be notified if the card is compromised by identity theft. This would enable banks to take swift action against security breaches, thereby safeguarding users' account information.
Some programs also monitor credit scores to alert users whenever new credit applications or other filings are submitted with the individual's name.
3. Provides Support in Recovery
Identity theft is a traumatic experience that rips people away from normalcy. According to statistics, most identity theft victims spend several hours determining the most effective method for recovering stolen property. Most consider contacting the police, bank and writing letters. However, the longer the delay, the greater the harm caused by identity theft. Dealing with the aftermath would take anywhere from seven hours to over six months.
Therefore, users should seek an identity protection solution that quickly recovers lost credentials and property. This is an essential factor to consider when selecting a security service.
4. Provides Insurance Solutions
While many identity theft protection businesses do not offer insurance, others do. Some insurance policies cover the recovery of lost credentials resulting from identity theft and the logistics associated with the recovery.
Users might have peace of mind if there is insurance coverage during the recuperation process. If insurance is of the utmost importance, users should study the terms and conditions of each protection service to understand the modalities of operations. Depending on the identity theft protection solution chosen, this functionality could involve additional costs.
5. Check That Your Plan Covers All of Your Devices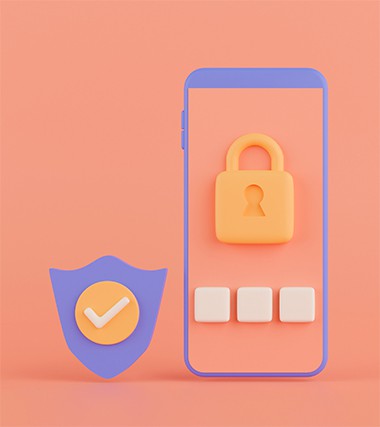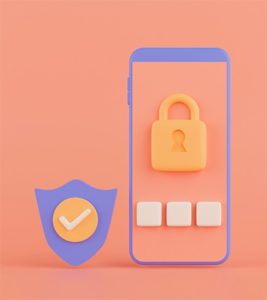 Users may weigh various factors when selecting an identity protection service, but the package description is crucial. Users may attempt to prioritize cost-effectiveness over other criteria, but the reality is that most inexpensive and free providers offer just the most basic packages. Similarly, the basic plan may not cover all devices.
The device coverage is crucial as users must be vigilant for any data or identity compromise on all devices. The plan should cover all of the user's devices, and children's devices must also be considered. This will enable a rapid resolution to prevent future damage.
6. Check Out Internet Reviews
Internet reviews are the best way for users to make informed decisions on identity theft services. Many trustworthy online review sites, such as Trustpilot and the Better Business Bureau, compile people's opinions regarding various products. These reviews are written by individuals who have utilized the service and thus can share the direct experience.
Internet review sites can assist in weighing the advantages and cons of various protection programs.
7. Complies with Your Financial Constraints
Cost is one of the primary factors to consider when purchasing or selecting any product or service. A variety of goods are available at different price ranges and functions. Before making financial commitments, first-time users should confirm whether the product offers a free trial for testing and validation purposes.
Therefore, individuals must weigh financial resources when choosing an identity theft protection service. Generally speaking, advanced features are associated with a hefty price tag, whereas basic plans are typically inexpensive. Therefore, users must make rational decisions based on each individual's needs and financial capacity.
8. Service Hours for Customer Care
When selecting an identity theft protection service, individuals should verify the response time and hours of customer care. Some services only provide customer support to people in the U.S., while others operate within the U.S. time zone.
From a security standpoint, client service must be available around-the-clock. Identity theft can occur anytime, and a prompt response would limit further damage and aid recovery. Internet users must also read the terms and conditions to comprehend how customer service is allotted to various clients in the event of an emergency.
When a prompt response is of paramount importance, customer service hours may become a crucial factor. People must therefore consider this aspect before selecting an identity theft protection solution.
Why Is Choosing the Best Identity Theft Protection Service Important?
People need to choose the best identity theft protection service because security is a priority. The impact of identity theft is also difficult to combat with just any kind of protection service. Cybercriminals' techniques and technologies are becoming more sophisticated; consequently, individuals must neutralize all identity theft concerns with the most effective protection service.
What Are Some of the Most Popular Identity Theft Services?
There are numerous identity theft protection services on the market, including Aura, IdentityGuard, LifeLock and IdentityForce. Each of these services uniquely offers users the highest level of identity security.
Aura is one of the best services that supports many devices and monitors data from various sources. In addition to preventing identity theft, Aura enables network, device and antivirus software protection.
IdentityGuard exclusively supports Android and iOS mobile applications and provides credit monitoring, identity theft protection, identity recovery and insurance. This is an excellent alternative for people wanting insurance coverage.
LifeLock provides various functions, including theft protection, credit monitoring, identity recovery, social security number tracking from a single bureau and an insurance program.
Note:
Each of the aforementioned identity theft protection services has a unique attribute. For example, unlike LifeLock, which only offers credit monitoring from one bureau, Aura offers monthly monitoring from three bureaus.
Which Service Offers the Best Protection Against Identity Theft?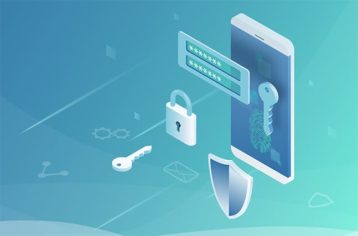 Naming a particular identity theft protection service as the best might be debatable because different users have different preferences of features. The market's top identity theft protection providers include LifeLock, Aura, Identity Guard, IdentityForce, IdentityIQ, ReliaShield and ID Shield.
How Often Should You Use Identity Theft Protection Services?
People should use identity theft protection services frequently. This is because cybercrime is growing at an accelerating rate every second, and a lapse in protection could leave users vulnerable.
Is There a Free Service for Preventing Identity Theft?
Yes, there are some trial-based free identity theft prevention programs. Some well-known security brands provide these free services. For example, IdentityForce offers 30-day free trials.