BBC iPlayer is an on-demand video streaming service that allows viewers to watch live TV and shows. The stream doesn't require a membership like Netflix, but the viewer can only use the program if the viewer has a U.K. TV license. But BBC iPlayer only asks if the user has a TV license and doesn't ask for proof of this. All the user needs is a U.K. address. So watching BBC iPlayer is simple for users in the U.K. Viewers can also download episodes to view offline at any location. The service is accessible to various devices, including smart TVs, personal computers, mobile phones and tablets. There is no commercial advertising in the iPlayer. Watching live broadcasts from any U.K. broadcaster, recording them or watching BBC TV catch-up or on-demand in the U.K. without a TV license is illegal. A VPN comes in to create a way for people who do not live in the U.K. to watch BBC iPlayer. BBC iPlayer won't be able to tell that the viewer isn't in the U.K. if the VPN is set up correctly, which is fairly simple. A VPN also increases internet security, privacy and freedom. The viewer can view preferred shows from any location. This is feasible since a VPN masks the viewer's IP address. Viewers outside the U.K. only need a membership to a reputable VPN service with British servers. Most VPN companies use straightforward software and apps that work on most operating systems, including iPhone, Android, Windows and Mac.
Not all VPN services are appropriate to access BBC iPlayer. The VPN must have servers in the U.K.. Also, the viewer may need to select a VPN service provider that gives respectable speeds to avoid lagging when streaming. The VPN software needs to be compatible with most operating systems, such as Windows or iOS. NordVPN excels at unblocking BBC iPlayer and other streaming services like Netflix, Disney+, Hulu, Amazon Prime Video and others. While many VPNs cannot get through BBC iPlayer's restrictions, NordVPN has a track record. The program has over 440 servers in the U.K. But remember, viewers should never use NordVPN to bypass copyright regulations. NordVPN does not tolerate, endorse or promote the use of the program for such services. The user should read the terms of service before using the VPN.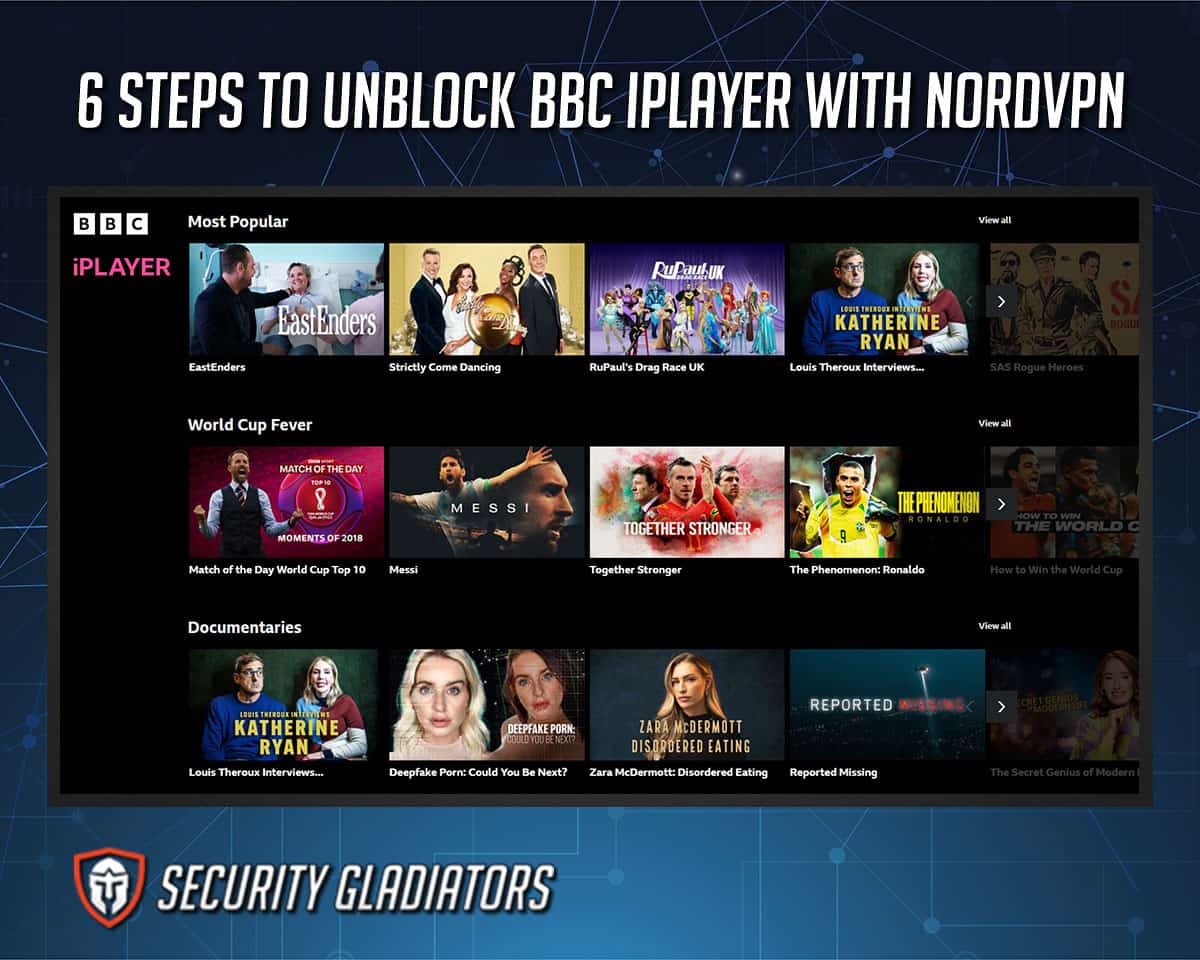 Below is a list of steps to follow when unblocking BBC iPlayer with NordVPN.
Go to NordVPN's Website and Purchase a Plan
Download and Install NordVPN on Your Device
Open the VPN Application and Connect to a U.K. Server
Open Your BBC iPlayer App
Find What You Want to Watch
Start Your Stream
1. Go to NordVPN's Website and Purchase a Plan
Go to the NordVPN official page and choose the desired subscription option. NordVPN has three subscription packages. The Standard package costs $2.99 per month for two-year plan, $4.49 per month for one-year plan and $11.99 for monthly plan. The second package is Plus costing $3.99 per month for two-year plan, $5.49 per month for one-year plan and $12.99 for monthly plan. NordVPN's Plus plan includes features that the Standard package lacks, such as the Cross-platform password manager and Data Breach Scanner. The Complete package costs $5.29 per month for two-year plan, $6.79 per month for one-year plan and $14.29 for monthly plan. The Complete plan has an advanced feature: 1 TB encrypted cloud storage. VAT may apply to the three NordVPN plans.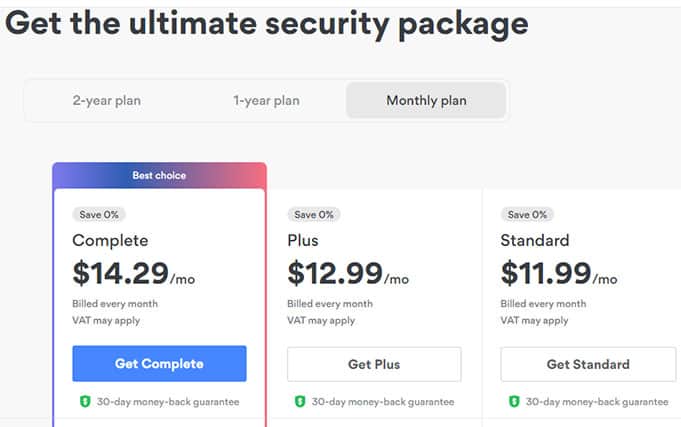 2. Download and Install NordVPN on Your Device
After making your purchase, go to NordVPN's official website, download the VPN program and install the software on the media player device.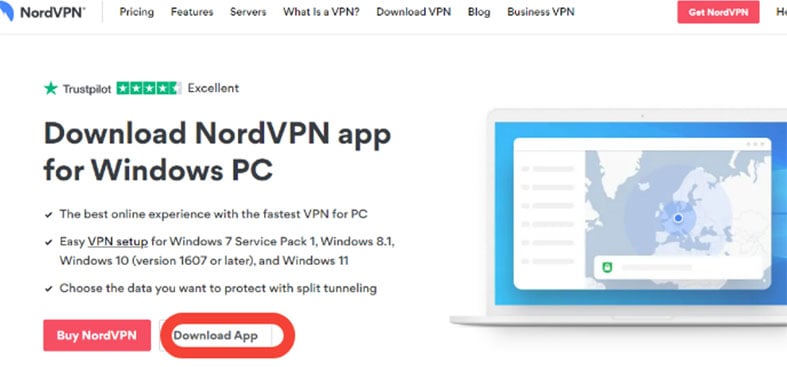 3. Open the VPN Application and Connect to a U.K. Server
Connect to a VPN server in the U.K. The viewer can easily connect to one of NordVPN's numerous servers to stream BBC iPlayer from another country because the VPN has over 5,000 servers spread over 59 countries, including over 440 in the U.K.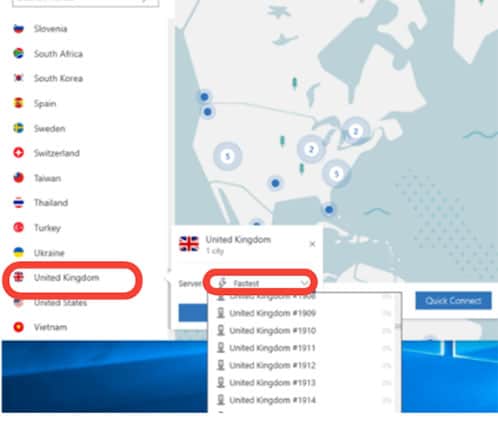 4. Open Your BBC iPlayer App
Once a connection is established, the user can sign in to the BBC iPlayer account as usual. The defenses of iPlayer will not attempt to prevent streaming since the streamer is recognized as a legal U.K. user.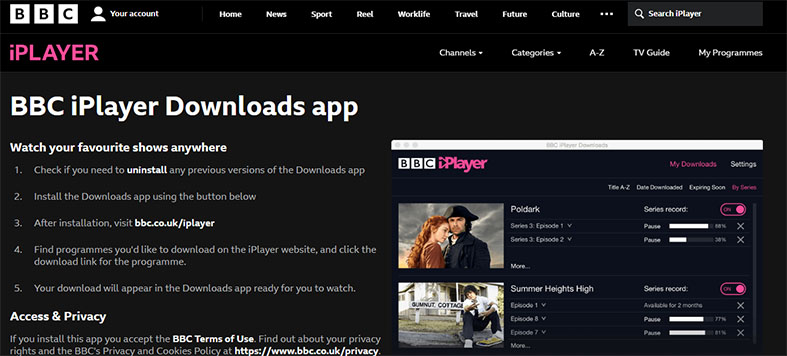 5. Find What You Want to Watch
Viewers can access all the most recent BBC TV shows, documentaries and sports in one app with BBC iPlayer. Watch on-demand, live or download to watch on the move. Live TV allows the viewer access to news coverage, music and major sporting events, as well as top comedy, compelling documentaries and suspenseful dramas.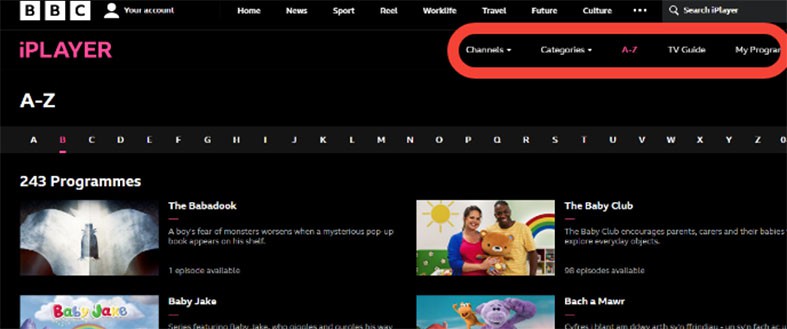 6. Start Your Stream
The viewer can now start and enjoy streams.
Note:
Prices may differ from the ones shown as new plans and deals are launched on a regular basis. Please be sure to check the most current price on the official website.
What Is VPN?
A VPN (Virtual Private Network) creates an encrypted connection between a device and the internet. Users can safely deliver sensitive data with a VPN. A VPN also prevents unauthorized individuals from eavesdropping on data transmissions. VPNs redirect all the user's traffic through several servers. When the user browses the web, the whole online activity and physical location remain hidden. When accessing a website over a VPN server, neither the site's proprietors nor anybody attempting to spy can figure out the user's identity.
Anyone worldwide can unblock geo-restricted material and safeguard online security using a VPN. Most of the top media websites on the globe are only available in specific countries. With a VPN, users can access all media, no matter the location.
Why Is a VPN Required for BBC iPlayer?
Viewers outside the U.K. can access BBC iPlayer only with a VPN. This is because streaming from places outside of the U.K. is prohibited by a feature known as geoblocking. With a VPN, viewers can get around restrictions imposed on those who don't live in the U.K.. Certain videos are georestricted due to licensing constraints on the material. People outside the U.K. can access BBC iPlayer services by just using VPN software to allow streaming as if in the U.K. But not every VPN supports BBC iPlayer. BBC iPlayer can detect a user's location by looking at the region in which an IP address is registered.
The viewer's real location is hidden when one connects to a VPN server. Everything carried out online will be routed through the VPN. Consequently, the detected location will not be determined by where the viewer is located, but rather by the IP address of the VPN server.
What Makes NordVPN the Best Choice for BBC iPlayer Streaming?
NordVPN is a fantastic option for BBC iPlayer as the program has 5,000+ servers spread over 59 regions and over 440 servers in the U.K.. With many servers, unblocking BBC iPlayer is simple from any global location. Viewers can access BBC iPlayer even in China.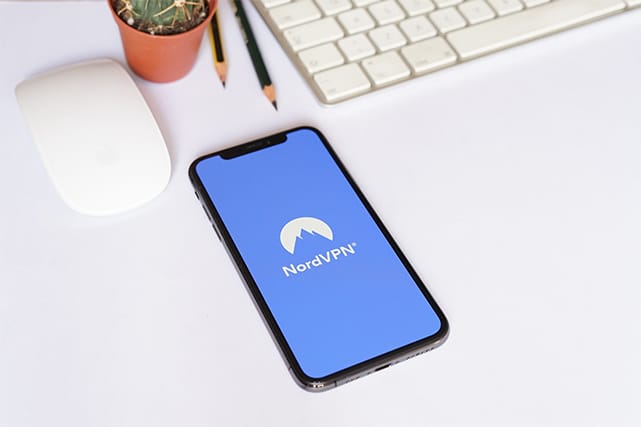 NordVPN is a VPN software launched in 2012 by a group of cybersecurity experts. The program was established to make users comfortable and secure online. NordVPN has various special features that enhance online privacy. Because of the VPN's dedication to security, NordVPN has risen to the industry's top. NordVPN is regarded as a trustworthy and dependable VPN service. The NordVPN team works to remove all forms of internet restriction. The software imagines a global internet that is equally available to everyone and secure.
NordVPN is a Virtual Private Network software with Android TV, macOS, Linux, iOS and Microsoft Windows applications. Only a few VPNs can bypass the strong firewall on BBC iPlayer, even some premium VPN services can't. Free VPNs cannot unblock BBC iPlayer, making these programs less effective. NordVPN bypasses the IP address firewall established by BBC iPlayer. When a connection to a NordVPN server is lost, a kill switch will immediately cut off the internet connection, preventing any data leakage across an insecure network. Data usage is a major complaint in VPN reviews, but NordVPN gives users unlimited bandwidth and data. Viewers can watch BBC iPlayer in 4K HD and download a sizable file without any problems.
Note:
NordVPN employs the same 256-bit AES encryption standard that international authorities on cybersecurity recommend. As a no-log VPN provider, NordVPN does not keep any records of the users' online activities and gives a high level of privacy.
NordVPN provides complete access to BBC iPlayer material. All the servers help viewers stream without a hitch. This shows users the quality NordVPN provides.
How Does NordVPN Work?
NordVPN conceals the user's IP address and forwards the internet traffic over an encrypted channel to a VPN server, rather than the viewer's ISP (internet service provider) servers. This keeps online activities safe.
Internet censorship, content limits and website limitations are avoided with NordVPN services. No one can know the viewer's identity, location or online activities.
NordVPN hides users' IP addresses and encrypts all incoming and outgoing data by routing all client web traffic through a remote server operated by the service. NordVPN uses the Internet Key Exchange v2/IPsec and OpenVPN technologies for encryption. The VPN also provides P2P sharing, dual encryption and the Tor network. Three subscription options are available on NordVPN: one-month, annual and two-year subscriptions.
There are apps for macOS, Windows, Linux, Android, iOS and Android TV. Subscribers can connect up to six devices simultaneously.
Is NordVPN Compatible With BBC iPlayer?
NordVPN is compatible with BBC iPlayer as the program quickly gets over georestrictions so the viewer can access British content from anywhere around the world. Because of NordVPN's usage of NordLynx, a modified version of WireGuard, the user can access any desired material quickly and effectively without any delays. BBC iPlayer provides access to BBC online programs and world-class content for education and entertainment. The user will also benefit from NordVPN's superior streaming capabilities.
Is Using NordVPN on BBC iPlayer Safe?
Yes, NordVPN offers military-grade security and protection for all online activities. NordVPN employs 256-bit AES encryption to protect the user's data. Military forces, government organizations and cybersecurity companies also use this encryption. The number 256 represents the size of the encryption key. So 256-bit has 2256 potential combinations that a hacker would need to decipher to access the user's data. Hackers would require an impossibly powerful supercomputer or more than a lifetime to crack this encryption.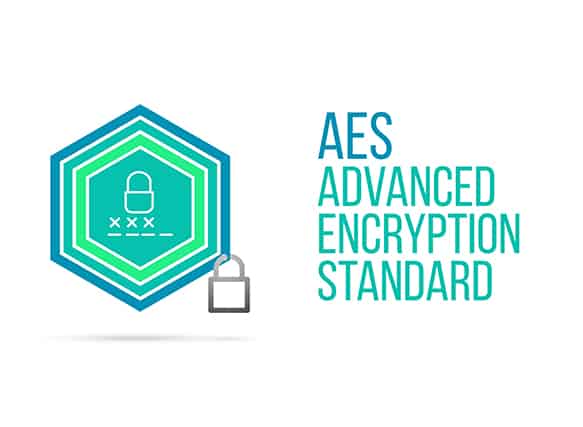 NordVPN uses three separate security protocols when connecting the program, besides the already solid encryption and protection. The protocols are used to "tunnel" the user's data to the NordVPN program's servers upon clicking the "connect" button. These include OpenVPN, NordLynx and IKEv2/IPsec. Consider each of these protocols a bank vault in the tunnel leading to personal data. The protocols serve as security measures to ensure no one can access the user's data.
Many substandard VPNs attempt to match this degree of protection but frequently do so at the expense of something else. The adoption of such security standards by NordVPN shows the program's grasp of the trade-off between security and speed. This is important because there are common user complaints that VPNs slow down surfing speeds.
Is NordVPN Free?
No, NordVPN is not free. But the program provides a 30-day money-back guarantee. NordVPN provides discounts and VPN packages that let the viewer get the premium service for less.
Warning:
Ads that offer NordVPN accounts for free are a cracked VPN, meaning the software is being offered illegally or may even be harmful.
Always go with a genuine, premium NordVPN account. This top VPN employs thousands of individuals to guarantee that the greatest level of online privacy and security is regularly provided.
What Are the Best VPNs for Unblocking BBC iPlayer?
The list below shows the three best VPNs for BBC iPlayer that are alternatives to NordVPN.
: ExpressVPN provides users unrestricted access to georestricted material worldwide while maintaining the highest degree of privacy and security online. ExpressVPN is a dependable method of accessing BBC iPlayer. Unblocking content is not simple, but streaming outside the U.K. has been made easier with many U.K. servers and incredibly user-friendly applications. ExpressVPN costs $12.95 per month in the monthly plan, $6.67 per month in the one-year and three free extra months plan and $9.99 per month in the six-month plan.
: Surfshark provides excellent value, limitless simultaneous connections and simple access to most streaming providers, including BBC iPlayer. The VPN is the least expensive option to dependably unblock iPlayer from anywhere, costing only $12.95 per month, $3.99 per month for 12 months and $2.05 per month for 24 months and two free extra months.
: CyberGhost offers a variety of servers and additional security technologies. The user can access material from BBC iPlayer facilitated by over 9,000 servers spread throughout 91 countries, with 720 servers in the U.K. CyberGhost VPN is available for $2.03 per month for two years and an extra four free months, $6.99 per month for six months and $12.99 per month. A 45-day money-back guarantee is offered on all of the subscription options.