ExpressVPN is the most reliable virtual private network (VPN) service for unfettered access to Bravo TV outside the United States. It has over 3,000 servers in 94 countries, including 14 in the United States. There are three membership options available: a six-month plan for $9.99, a monthly plan for $12.95, and an annual plan for $8.32 a month.
Here are 5 steps to unblock Bravo TV with ExpressVPN:
Sign up for ExpressVPN.
Install the app, then log in with your credentials.
Link up with a US server.
Go to the Bravo TV website, app, or SVOD streaming provider on your device.
Create an Account and Stream.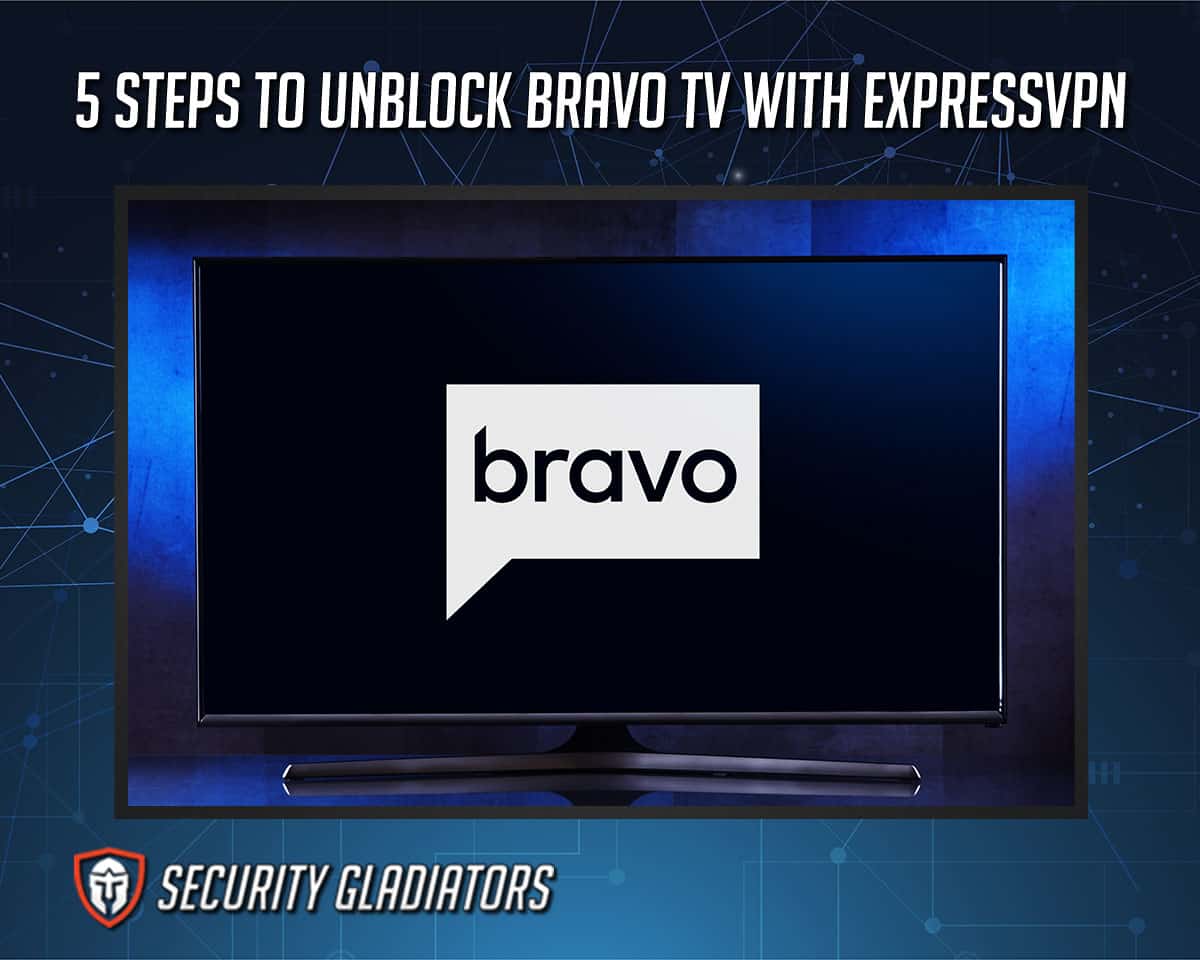 1. Sign up for ExpressVPN.
Visit the ExpressVPN website and create an account. This step can be skipped if an account is already owned. Click on "Get ExpressVPN," to load up the payment page. Choose a payment method and complete the required fields.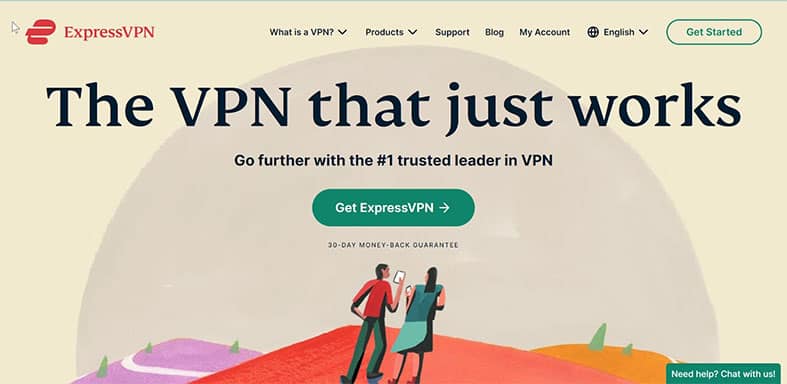 ExpressVPN has three available payment plans (shown below). Monthly ($12.95/month), semi-annual ($9.99/month), and annual ($8.32/month) plans are available. ExpressVPN recommends the annual plan because it reduces total costs by 35%. After purchase, an activation code will be displayed on the page; remember to save it for subsequent use.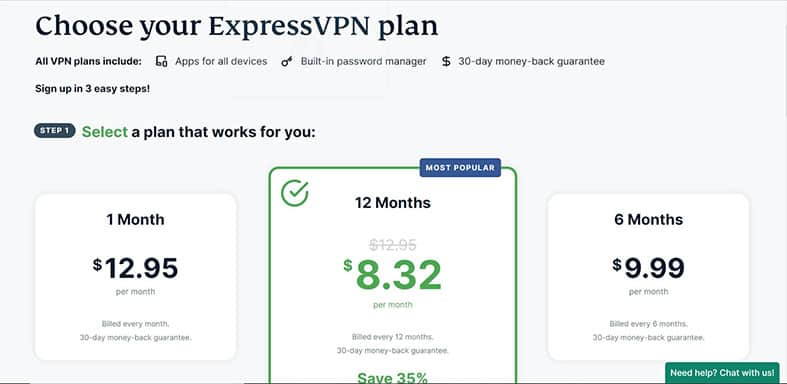 2. Install the app, then log in with your credentials.
Sign up for ExpressVPN, then get the app from their website and install it. ExpressVPN is compatible with Windows, macOS, Android, iOS, iPhone, iPad, iPod, Android TV, Apple TV, Router, Xbox, Fire TV, Kindle Fire TV, and Linux. The program is also accessible as an add-on for the aforementioned browsers.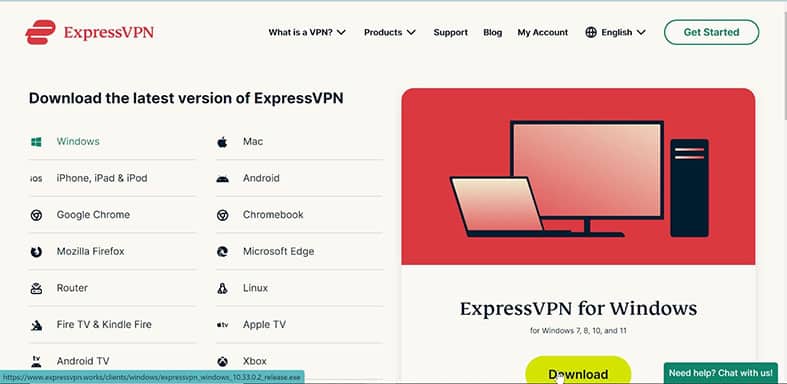 Once the file has been downloaded, simply run the setup program as instructed. If the prompts do not appear, navigate to "Downloads" on the device, find the ExpressVPN.exe file, and click it to begin the installation procedure. Simply carry on until the installation is finished.
3. Link up with a US server.
Select a server in the United States from the list and then click the Connect button to watch Bravo TV, which is only broadcast in the United States. ExpressVPN's "smart location" function automatically connects the user to the fastest server in their area. To link up, select the power button icon. Try a different US location if it doesn't connect (and display as connected).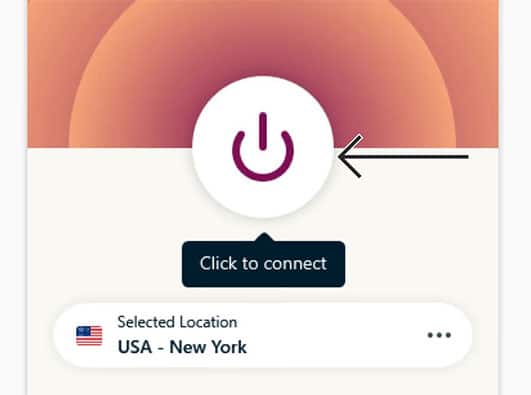 4. Go to the Bravo TV website, app, or SVOD streaming provider on your device.
Visit the official Bravo TV website or link with your TV provider.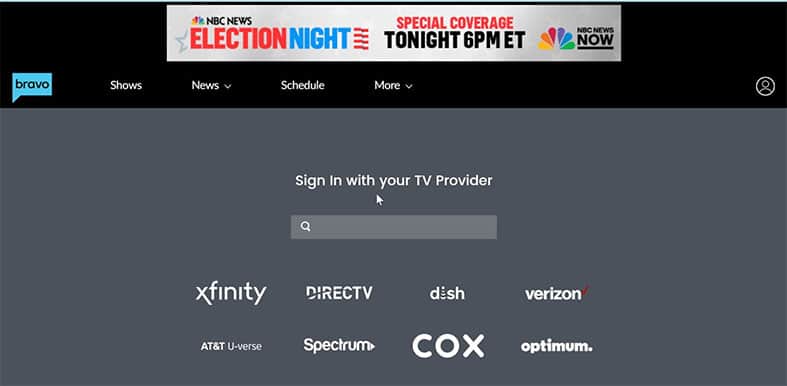 5. Create an Account and Stream.
Create an account to gain access and start streaming your favorite shows.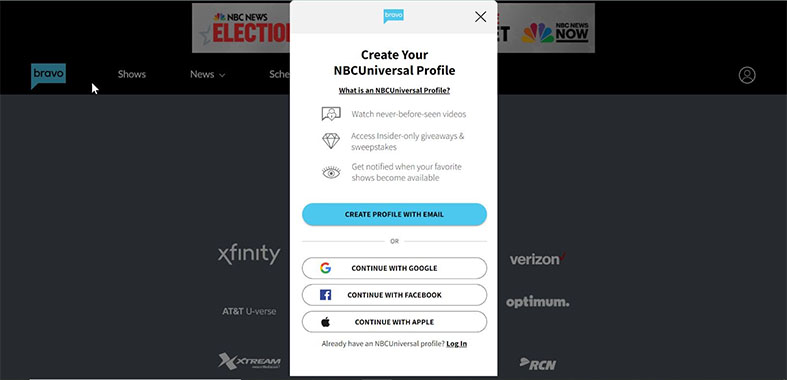 Note:
Prices may differ from the ones shown as new plans and deals are launched on a regular basis. Please be sure to check the most current price on the official website.
What is a VPN?
A
Virtual Private Network, sometimes known as a
VPN
, is a network connection established between two or more devices using the internet. VPNs are used to transport data securely and anonymously across public networks. They disguise the user's IP addresses and encrypt data, rendering it unreadable to unauthorized parties.
Why is a VPN required for Bravo TV?
Due to copyright laws, Bravo TV is limited outside the United States. This type of restriction is referred to as geo-restrictions or geo-blocks and occurs when streaming services use technology to determine a viewer's location via their IP address. The main workaround is to use a virtual private network to watch Bravo TV from outside the US.
What Makes ExpressVPN the Best Choice for Bravo TV Streaming?
ExpressVPN is the best VPN for streaming due to its lightning-fast servers, which allow users to watch Bravo TV from any location. Moreover, 3000 of ExpressVPN's servers are specialized for video streaming, and the company's various servers throughout the United States ensure that consumers never connect to an overloaded server.
ExpressVPN
is a leader in the VPN sector. The program attempts to safeguard the privacy and anonymity of Internet users.
The software encrypts the device's data, such as location data, before sending it to the selected server. The server then decrypts the data before sending it to a provider such as Bravo TV. Through this method, users can alter their IP address and access sites and services that have been prohibited.
How Does ExpressVPN Work?
ExpressVPN gets data from a distant server, which it then encrypts on its closest servers. The application will then transport the encrypted data to the user's computer, which will be decoded.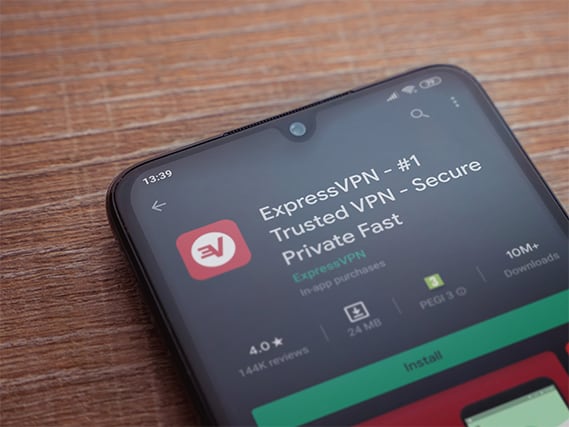 ExpressVPN employs robust encryption to prevent ISPs, Wi-Fi operators, and third parties from monitoring the user's online behavior. ExpressVPN does not collect connection or activity logs, and the cutting-edge Trusted Server technology guarantees that no data is ever stored on any ExpressVPN server.
Is ExpressVPN Compatible with Bravo TV?
Yes, ExpressVPN is compatible with Bravo TV and several other streaming services.
Is using ExpressVPN on Bravo TV Safe?
Yes, ExpressVPN is 100% secure. ExpressVPN transfers data over a secure AES-256 tunnel. This is the same encryption employed by security professionals worldwide and by the United States government.
Is ExpressVPN Free?
Although ExpressVPN does not provide a free trial, the program comes with a 30-day money-back guarantee. Thus, people can try ExpressVPN and decide afterwards.
What are the Best VPNs to Watch Bravo TV outside the US?
The best VPNs for Bravo TV are:
: ExpressVPN is the best VPN service for Bravo TV. ExpressVPN bypasses geo-restrictions on streaming services like Netflix and Amazon Prime. In addition, the software provides round-the-clock support and encrypts user data for safety.
: NordVPN works well with Bravo TV and Netflix. The software has over 5000 servers globally. NordVPN is available on multiple platforms and has a strict no-log policy.
: Surfshark is a good alternative for those wishing to receive Bravo TV outside the United States on a budget. There are more than 3200 Surfshark servers in 100 different countries, with 600+ servers in 25+ US cities alone.