In recent years, streaming services have become ubiquitous and incredibly popular. Streaming gives users an accessible platform to watch all their favorite TV shows and movies on demand. These services often also have the benefit of being cheaper than their cable TV counterparts.
One of the most popular streaming services in India is Disney+ Hotstar. Hotstar is a streaming service owned by Novi Digital Entertainment, a subsidiary of Disney India.
Hotstar gives users access to Disney+ original programming and other content from Disney-owned studios such as Walt Disney Studios, Marvel Studios, Lucasfilm, and Pixar.
One of the great things about Hotstar is that the service offers a variety of content that is unavailable on other streaming services. For example, Hotstar has a number of Bollywood movies that cannot be found on Netflix or Amazon Prime.
Besides India, Hotstar is also offered in Indonesia, Malaysia, and Thailand. Users outside these countries will not be able to access the service without a VPN.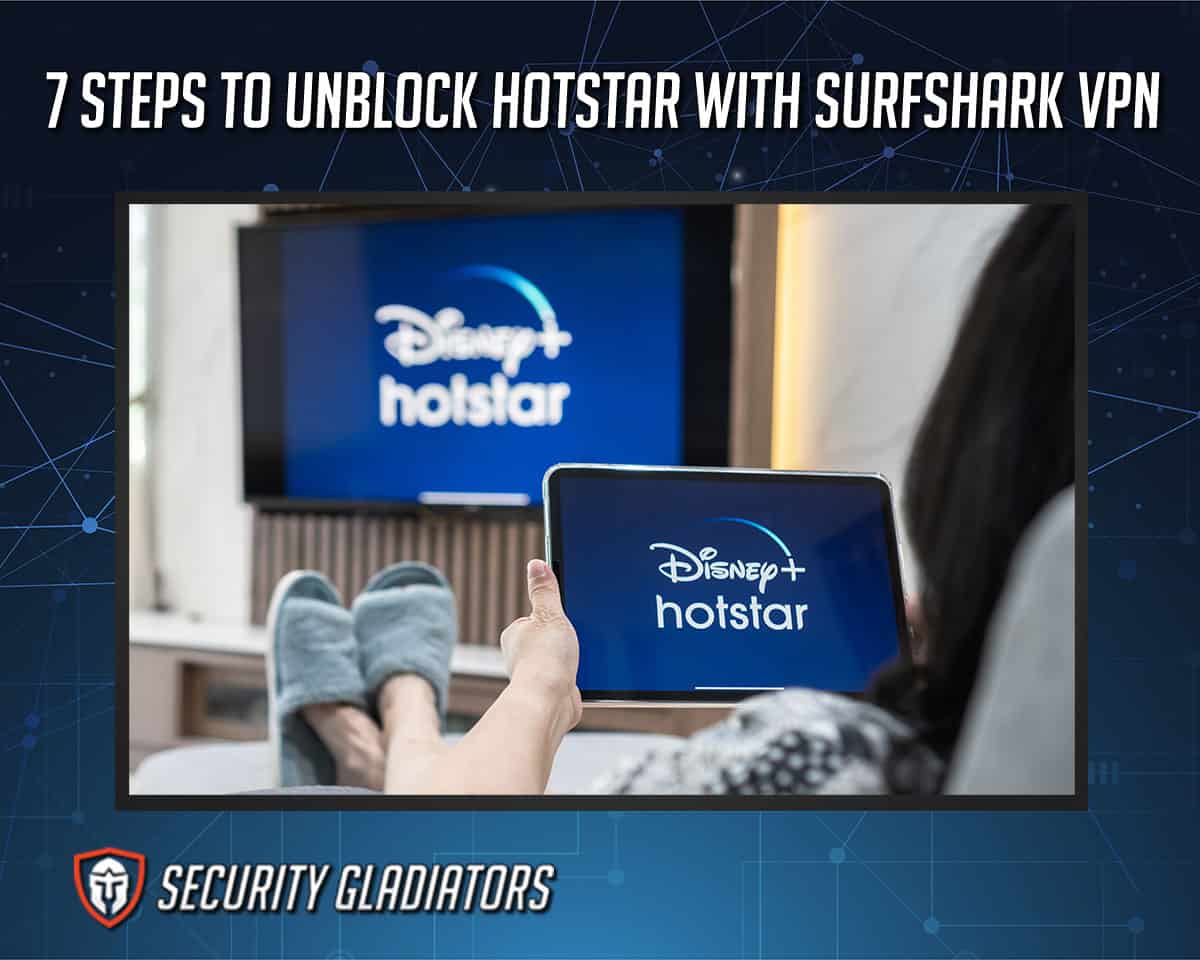 A VPN (Virtual Private Network) is a tool that allows users to change their IP address. With a VPN, users can bypass geo-restrictions and access Hotstar from anywhere in the world.
There are a number of different VPNs available on the market. Users must choose one that is reliable and has servers available in the locations the user requires. Additionally, users should make sure that the VPN they choose offers a money-back guarantee in case they are not satisfied with the service.
After looking at all the VPNs on offer, Surfshark ranks as one of the best options when acccessing Disney+ Hotstar. This guide will explain why users should use a Surfshark VPN to use Hotstar outside of India.
This step-by-step guide explains how to use Surfshark to access Hotstar.
1. Install Surfshark VPN
First, the user must install Surfshark on their device. The official website provides several options on what to download. For example, Surfshark can work on both web and mobile devices and is also available as an extension for most internet browsers.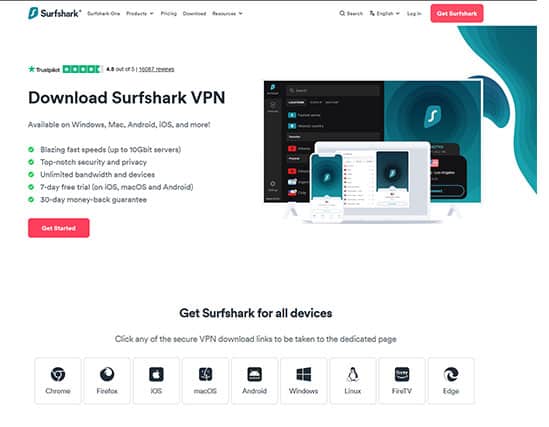 In this example, the Windows Desktop app will be used. Once the Surfshark software has been installed, the user will need to provide their login credentials. New users will have to create an account.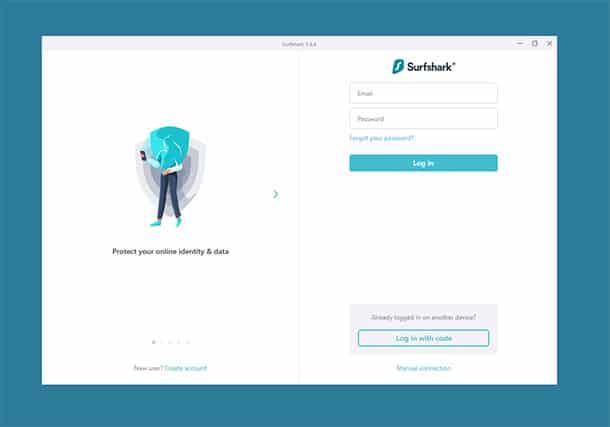 Once logged in, a dashboard should appear, similar to the setup seen below.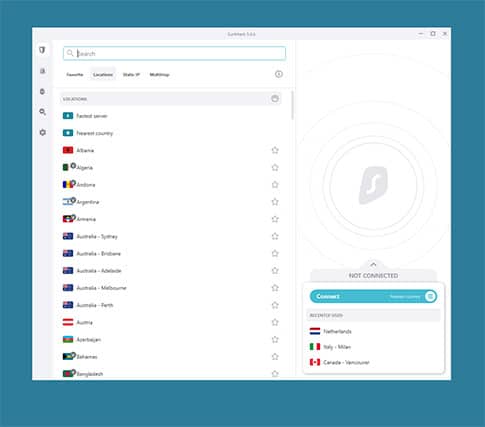 2. Connect to a server in India
After logging into the Surfshark app or extension, type 'India' into the search bar to look for server locations in India. At the moment, there is the option to connect to a physical server in Delhi or connect to a virtual location. According to the Surfshark website, the service offers virtual servers in the Netherlands, Singapore and London. These virtual servers are a good option for those that want to avoid mandated user data collection.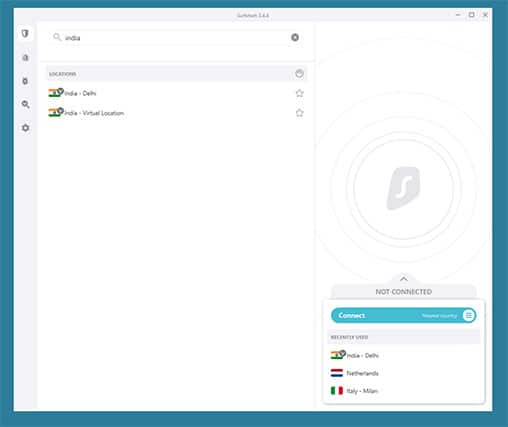 Click on the preferred option to start connecting. Surfshark will let the user know when the software has successfully connected to the Indian server.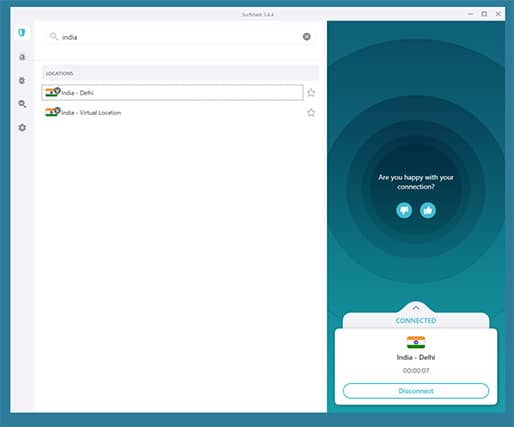 3. Change the system time to Indian Time Zone
Connecting to an Indian server may not automatically change the current device's time zone.
The user may find the option to change the time zone in their device's Settings page. For example, the latest versions of Windows allows users to change the current time zone in the 'Date & time' menu.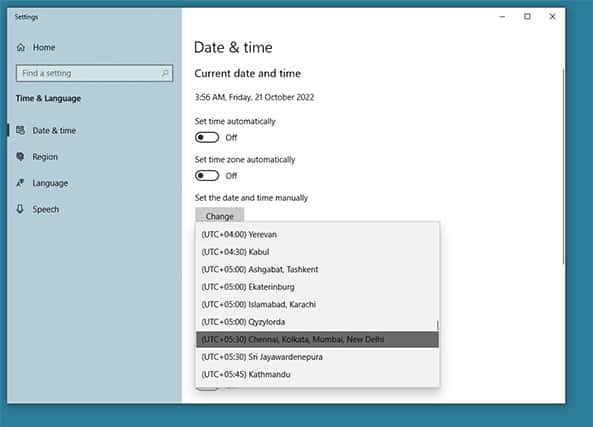 4. Delete the Cache and Cookies on your browser to remove location information from previous sessions
Even when connected to a VPN, browsers may still retain information of prior sessions. Users may want to delete their cached data and cookies to ensure that no location data remains in their browser.
Most browsers will include an option to clear browsing data. If this is not possible, opt for a private browser instead.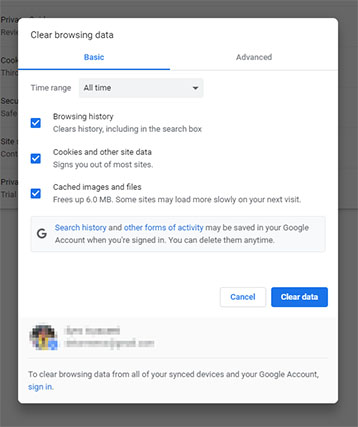 5. Go to the Hotstar site if on PC
Once all location data has been cleared, the user may now visit the official Hotstar app. Users can access the website by typing 'https://www.hotstar.com/in' into their browser's address bar.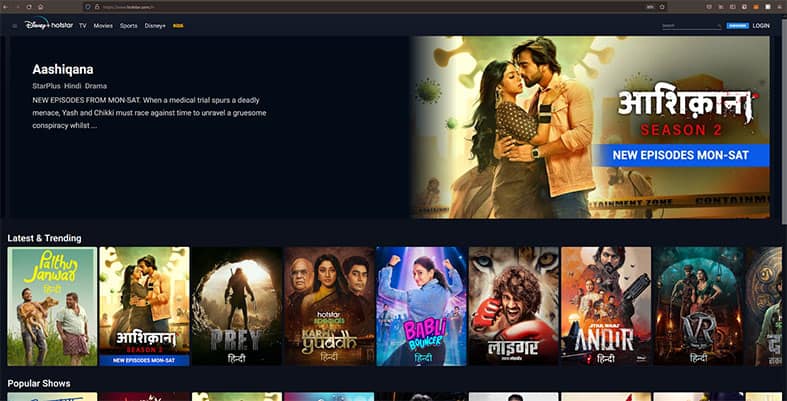 6. Download the Hotstar App from Google Play or the Apple App store if on Mobile device
If the user is using a mobile device, the Hotstar mobile application is required.
Android users will need to find and install the Hotstar application through the Google Play Store.
Users with iOS products will have to install the Hotstar app through the Apple App Store instead.
7. Find your stream and play
Once the user is able to log into their Hotstar application while the VPN is active, the user can now choose which content to start watching on their device.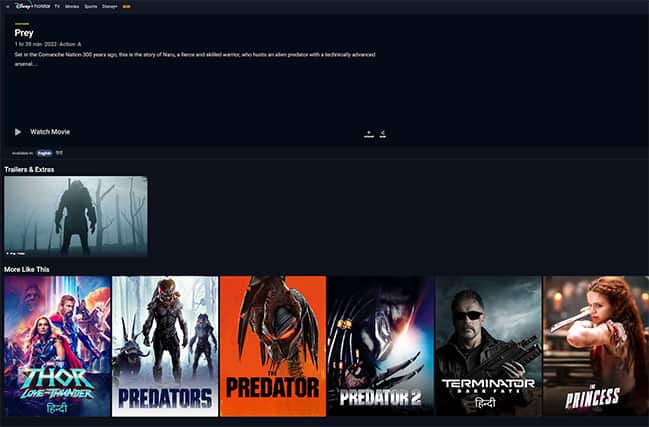 The Hotstar app will only work on a device where Surfshark is currently active. Users with both web and mobile devices will have to install Surfshark for each device they want to use Hotstar on.
What is a VPN?
A VPN, or virtual private network, is a type of service that allows users to connect to an encrypted server over the internet. VPNs are often used to hide the user's true IP address.
Instead of websites receiving the user's actual IP address, the encrypted server's address is shown instead. This is why VPNs are often used to access region-restricted content and websites.
How exactly does a VPN work?
All web transactions go through what is known as a proxy server. The proxy's role is to connect the user to a particular website.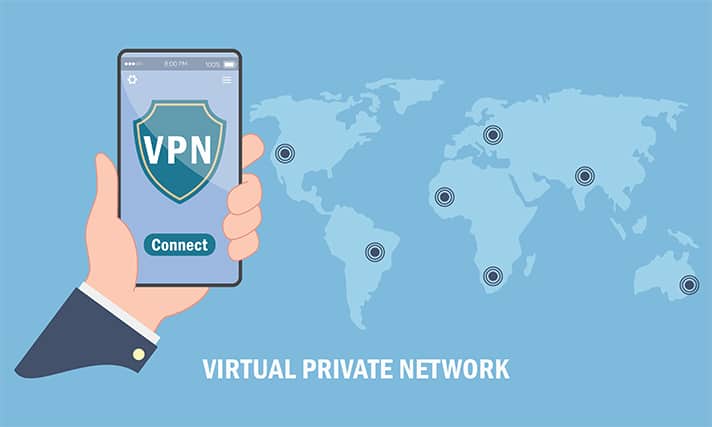 Note:
VPNs are able to act as a proxy by sending the user's request to a server in another location. Websites will act as if the requests are coming from the VPN server's location rather than the user's actual device location.
VPNs are commonly-used to access geo-blocked content. All kinds of services limit access to certain countries or regions. Users who want to overcome these restrictions can use a VPN.
Some countries may also have strong censorship policies. Users in these countries who want unrestricted access will need to install a VPN.
Lastly, VPNs help protect the user from revealing private information. Most VPNs include encryption which will prevent websites and other malicious actors from stealing the user's personal data.
Why is a VPN required for Hotstar?
Users who want to watch Hotstar from outside of India will need to use a VPN. The VPN will allow the Hotstar subscriber to access the service even when abroad. If the user tries to watch Hotstar without a VPN, an error message will appear.
The main benefit of using a VPN with Hotstar is that the service allows Hotstar subscribers to access their account from anywhere in the world. Users on vacation in another country will still be able to log in to Disney+ Hotstar with the use of a good quality VPN.
Why is Hotstar Restricted to India?
Hotstar is a popular streaming service in India, with over 50 million users across India and Southeast Asia.
For those that want to know how to watch Hotstar outside of India it is important to remember that Hotstar is restricted to these locations primarily because of licensing agreements.
Hotstar hosts various content that falls under certain broadcasting rights that are specific to certain countries or regions.
Note:
If Hotstar were to show content outside of India, the service would be in violation of these agreements.
VPNs can be used to access Hotstar from outside of India. By connecting to a VPN server in India, the user can get an Indian IP address. This will allow the user to access Hotstar as if the device being used were based in India.
What Makes Surfshark VPN the Best Choice for Hotstar Streaming?
As more and more people are looking for ways to access Hotstar from outside of India, a reliable and secure VPN service is essential.
Surfshark VPN is one of the best choices of VPN to access Hotstar. Surfshark is a highly respected and well-recognized VPN service with a great reputation. The company offers fast and reliable service with a wide range of features that make the software the perfect choice for accessing Hotstar outside of India.
Although other VPN providers have removed their physical servers in India in response to recent changes in data laws, Surfshark still offers both physical and virtual servers.
The new directive from the Indian Computer Emergency Response team mandates that VPN providers are required to retain user data and IP addresses for at least five years. This has led many VPN providers to pull out from India.
Despite this new change in the law, Surfshark can still give users access to Hotstar through their virtual servers. These servers are physically located in Singapore and London but are able to use an Indian IP address.
How Does Surfshark Work?
Surfshark, like many other VPN services, encrypts the user's online activity and hides the device's IP address. This makes tracking online activity more difficult. Surfshark also allows users to access websites that are blocked in the user's country or region.
The Surfshark software is available on most devices. Mobile users can download either the Andoid or iOS app.
What Payment Method can I use outside of India to Get the Premium Version of Hotstar?
Users who live outside of India may find difficulty finding a payment method to avail a premium subscription of Hotstar.
Note:
Hotstar also requires subscribers based in India to provide an Indian-based credit card number as well as an Indian-based cellphone number.
For those without any contacts in India, this may be a hindrance to being able to access the paid version of Hotstar.
However, users still interested in paying for Hotstar from abroad can use a service such as Fiverr to find someone based in India who can sign up for you.
There are a number of available freelancers on Fiverr who offer this service, so users should be able to find the one that best suits their needs.
Pro Tip:
When choosing a freelancer, be sure to read their reviews and feedback from previous clients to get an idea of their level of service. It is also recommended to agree on a price before work begins, to avoid any disagreements later on.
Once the user has found a suitable freelancer, simply provide the freelancer with the Hotstar account details. Once the hired freelance has accomplished the task, the user should now be able to enjoy all the benefits of a Hotstar account, even if they are outside of India.
Is Surfshark VPN Compatible with Hotstar?
Yes, Surfshark is compatible with Hotstar. Users can connect to any of Surfshark's available server locations based in India.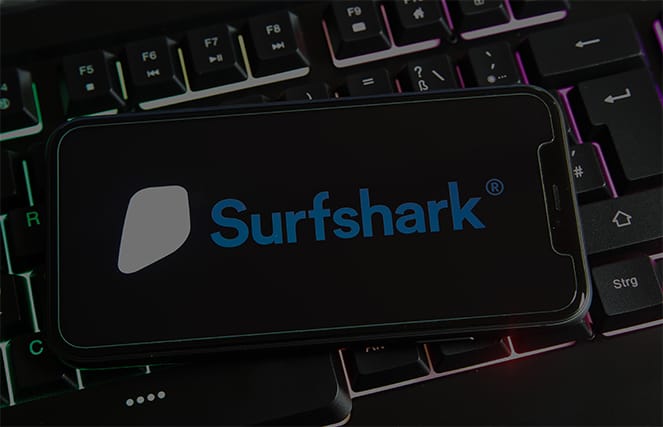 Surfshark is also available for both web and mobile users. Hotstar subscribers will also be able to use Surfshark whether they are using a Windows or Mac device.
Is using Surfshark VPN on Hotstar Safe?
Yes, using Surfshark is safe. The company is based in the British Virgin Islands, which has strong privacy laws. The user's data is encrypted and the device's IP address is hidden when the VPN service is in use. Surfshark does not keep logs of user activity.
Is Surfshark VPN Free?
No, Surfshark is currently a paid VPN service. In order to use Surfshark, users must sign up for a subscription plan. Users must then choose between a monthly plan, a yearly plan, and a two-year plan.
Note:
However, Surfshark offers a 7-day free trial for macOS, iOS, and Android platforms. Unfortunately, this offer is not available to Windows users.
Users who are unsure whether or not to commit to a plan can take advantage of their 30-day money-back guarantee policy. This means that users can try out the service for a month and ask for a refund. This is a great way to test out the service before committing to a longer plan.
What are the Best VPNs for Hotstar?
Users who are looking for a quality VPN to access Hotstar outside of India must look into paid VPN services.
Here are the top 3 best VPNs to use to unblock Hotstar.
– Best VPN for Portability
– Fastest Internet Connectivity
(PIA) – Best Price
Surfshark is considered the best VPN for portability because of the unlimited number of devices the user can connect to after subscribing. ExpressVPN is also a good option for users who want to pay extra for faster internet speeds.
Private Internet Access is another VPN service that is highly recommended due to the service's low cost compared to other VPN services on the market.
These are all the best VPNs for Hotstar that offer fast speeds and strong security. These services all have servers located in India, which is essential for accessing Hotstar.