H
ulu is one of the most famous video streaming platforms in the world. This platform offers a library of old and new shows and movies for its subscribers, who can watch their favorite shows and movies on computers, smartphones, tablets, gaming consoles, and smart TVs.
However, Hulu is not available in all parts of the world. In fact, only US citizens have full access to all content. Anyone who lives outside the US that wants access to Hulu's full catalog of shows, movies and documentaries, must use a VPN service like NordVPN.
A VPN service encrypts its user's internet traffic so that the online activities cannot be intercepted by the ISP or any other party who may be monitoring the user's connection. The ISP will see that the user is connected to a VPN server but won't be able to monitor what websites a user visits or downloads data from.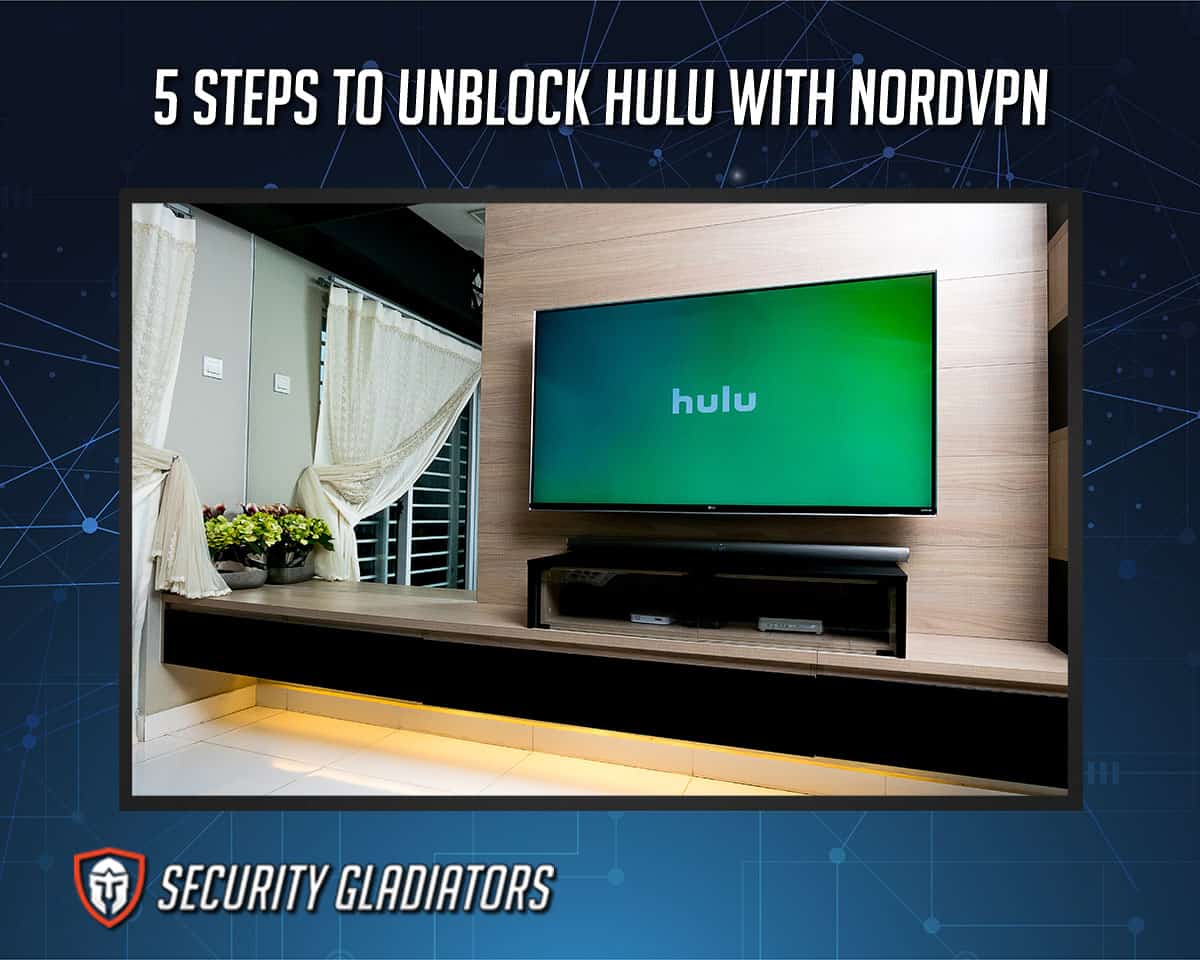 Here are the 5 steps to unblock Hulu with NordVPN:
Go to the NordVPN website.
Choose your preferred Plan.
Set up the software.
Connect to a NordVPN server in the United States.
Access your Hulu account.
1. Go to the NordVPN Website
The first step is to go to the NordVPN website and click "Get NordVPN". This will take the user to the signup page, where it is possible to choose between a monthly or yearly plan.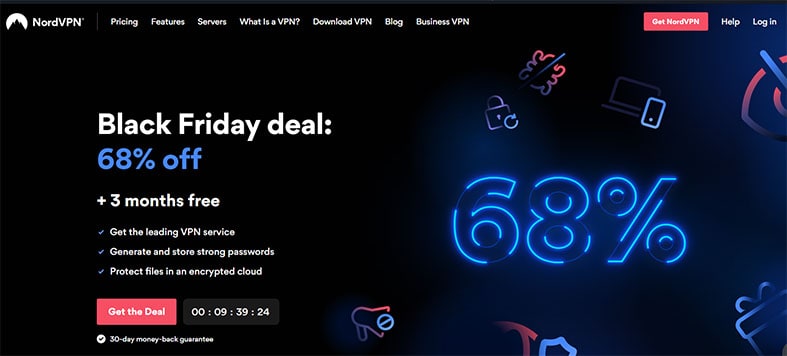 2. Choose your Preferred Plan
NordVPN has three subscription plans – monthly, 1-year, and 2-year. Users have the flexibility to choose whichever plan best suits their needs. The monthly plan costs $11.99; the yearly plan costs $4.99 per month, meaning the user saves $7 each month, while the two-year plan costs $3.09. The company also offers a 30-day money-back guarantee for anyone that is not satisfied with the service.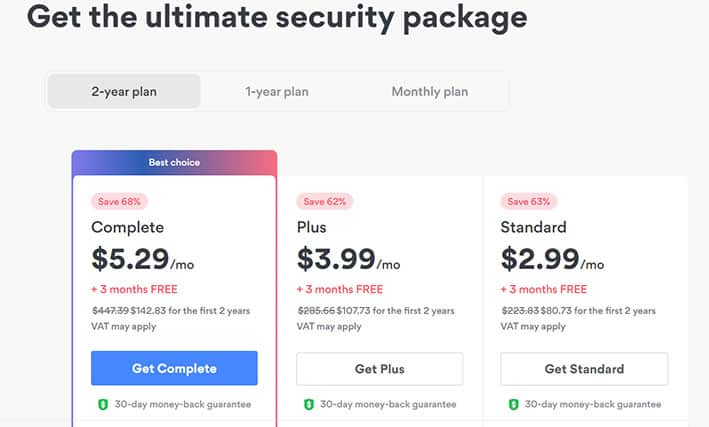 3. Set up the software
Download and install NordVPN. This is easy, just follow the instructions on screen. Within a few minutes the NordVPN app will become available on iOS, macOS, Android, Windows, and Linux. Once the NordVPN app is downloaded, open the app and log in with the VPN credentials.
4. Connect to a NordVPN server in the United States
NordVPN has servers in over 60 countries, however, to use Hulu, it is advised to connect to a server in the US. This is done quite simply by clicking on the "All Servers" tab at the top of the screen and selecting "United States" from the drop-down menu. Then click "Connect" and let the device connect to a VPN server. This process takes roughly 10 seconds.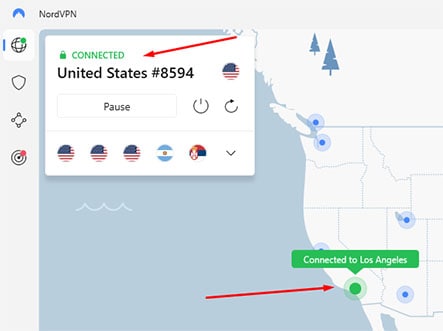 5. Access your Hulu account
Once connected to an American server, open the Hulu website. Log in with the username and password and enjoy streaming.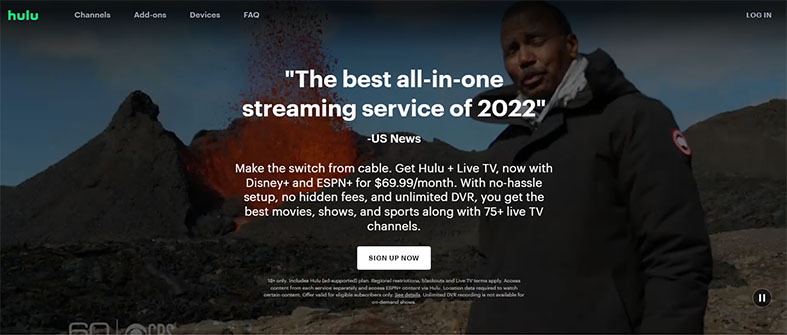 Note:
Prices may differ from the ones shown as new plans and deals are launched on a regular basis. Please be sure to check the most current price on the official website.
What is a VPN?
A Virtual Private Network (VPN) is a technology that allows users to access a private network, such as a corporate intranet, from a remote location. VPNs are used to secure data transfer across public networks and are widely used to secure data communications for businesses and governments.
When a VPN is in use, all the Internet traffic is routed through a secure tunnel between the user's host device and the VPN server, which acts as the gateway to the internet. Users' computers or mobile devices connect to the internet through this encrypted tunnel so that all online activities remain private and anonymous.
Why is a VPN required for Hulu?
Hulu is a video streaming platform that offers a wide range of television shows and movies for its users to watch. This was initially created as an online version of the traditional TV network but has now evolved into one of the most popular streaming platforms on the Internet.
However, Hulu has some restrictions when it comes to content availability. Most notably, Hulu only allows US residents to sign up for an account and watch its shows and movies. So if the user happens to be outside of the US, the user would not be able to use this service unless the user connects through a VPN (Virtual Private Network).
Unfortunately, without a VPN service, the user cannot get past the geo-restrictions on Hulu. This means that no matter what IP the user uses, they will still be blocked from watching Hulu outside the US.
VPNs are specifically designed to unblock geo-restricted content by creating an encrypted tunnel between the user's device and servers in other countries. This lets the user connect with different locations to access services that may not be available where the user lives.
Why should you use NordVPN with Hulu?
NordVPN should be used with Hulu because this is the best, and for those outside the US, the only way to access all of Hulu's content. Hulu is a popular service that offers users a huge amount of content from all over the world. While users can use other VPN services to access Hulu, users will find that NordVPN has some unique features that set this service apart from the competition.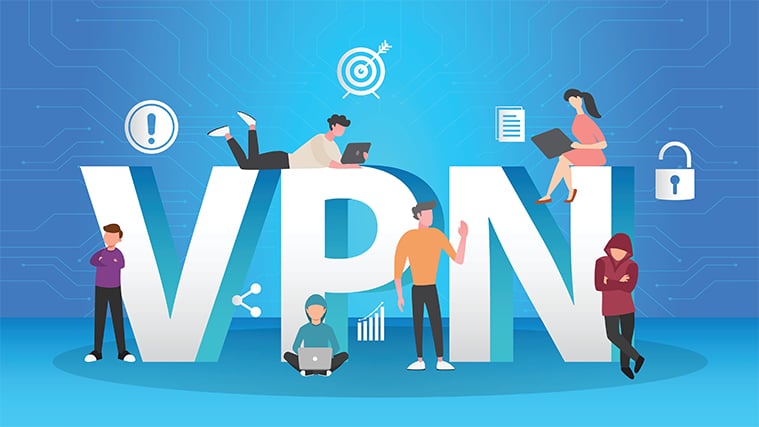 NordVPN is a VPN service offering unlimited bandwidth and no data caps, so users can stream as much as they want without worrying about going over the monthly limit. NordVPN also has servers in almost every country in the world, including those where Hulu is available. This VPN service is easy to use and intuitive even for first time users. NordVPN offers many different plans, meaning there is a plan for everyone, regardless of budget.
Note:
NordVPN works by encrypting and routing all of the internet traffic through one of its servers in the country where Hulu is allowed to be streamed. This means that when the user connects to Hulu, the streaming company believes that the user is connecting from a location where Hulu has paid for the right to serve their content.
How much does a VPN plan cost?
Quality VPN plans are not free. A monthly subscription plan costing roughly $10 per month is required to use all quality VPN providers. The cost of a VPN plan does, however, vary greatly depending on the provider and the services on offer.
There are two main types of VPN plans: monthly and yearly. Monthly plans are often cheaper in the short term but more expensive in the long term. Some providers offer discounts for buying multiple months at once, but users may also be able to get refunds if the user doesn't use the account for an extended period of time.
Yearly plans tend to be more expensive in the short term but more cost effective in the long term. These plans include 12 months' worth of services rather than one month but must be paid for in one lump sum.
Some providers offer monthly and yearly plans at different prices allowing users to choose what works best for them. VPN plans can range from $3 to $40 per month, depending on the features and location. Some VPN services also have multiple tiers of pricing available, with higher prices getting users more bandwidth and other benefits.
How Does NordVPN Work?
NordVPN works by using tunneling protocols to create an encrypted connection between the user's device and the VPN server. This means that when the user connects to a site through NordVPN, all of the data sent between those two points is encrypted so no one else can see the user's private data (Including NordVPN themselves). This also prevents hackers from stealing users' personal information, such as credit card numbers or passwords.
How Long Does NordVPN Take to Unblock Hulu?
The duration depends on where the user is located in the world and what device the user is using. If the user has an account with Hulu and is located in the US or UK, NordVPN will unblock Hulu within seconds of connecting to its servers. But if the user does not have an account or is located outside of the US or UK, then NordVPN will take a few minutes before unblocking Hulu for the user.
How do I install NordVPN for free?
To install NordVPN for free, follow the below-listed steps:
On the official website, download the NordVPN app for Android, macOS, or Windows.
Open the NordVPN app and sign up for a free trial account of NordVPN. The user will be asked to enter their email address, create a password, and then create an account. This process takes a few seconds.
After creating a NordVPN account, the user will receive an email with the username, password, and instructions on connecting to the VPN service.
In the NordVPN app, click on Login/ Register. Enter the username and credentials into the respective fields. Then click Connect to start using NordVPN immediately.
Is it safe to use NordVPN?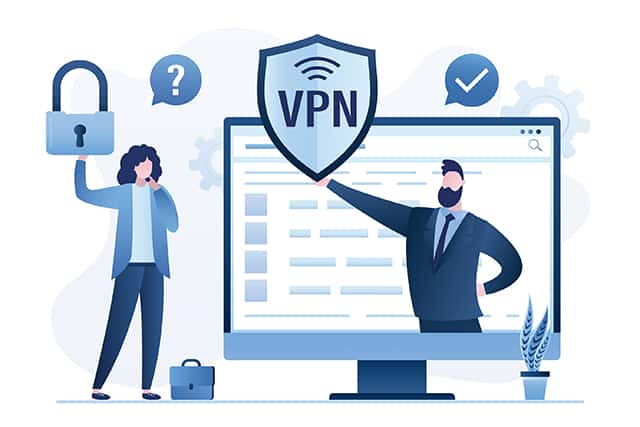 Yes, NordVPN is completely safe to use and an excellent choice where privacy is concerned. NordVPN uses a 256-bit military-grade encryption protocol to encrypt user data, and the service also does not keep any logs of users' activities on its servers. NordVPN also has a kill switch feature that ensures that users cannot be tracked while using the service.
Is NordVPN Free?
No, NordVPN is not free. This VPN offers a free trial, which lasts for seven days. During that time, the user will try out NordVPN's full service (including all of its features) on up to five devices at once. If the user wants to keep using NordVPN after the trial period ends, however, the user will need to pay for the premium service.
What are the Best VPNs for Hulu?
There are numerous VPN services out there, but they are not created equal. Some are extremely fast and stable, while other providers lack in one or more areas. For example, some VPNs don't support torrenting or Netflix, while others offer extremely limited server choices.
Using a VPN is the best way to unblock Hulu and avoid all geo-restrictions. Here are some of the best VPNs for Hulu:
Hide.me (fastest)
NordVPN (most reliable)
CyberGhost (cheapest)
Hide.me is a great choice for Hulu users. This service offers a wide range of servers in the US, making the service easy to unblock Hulu from anywhere in the world.
Hide.me VPN comes with a high-speed internet connection, so users can watch videos without buffering or freezing issues. In addition, the provider offers robust encryption protocols and keeps no logs of its users' activities on the internet. This means that even if the user is connected to a VPN server in another country, the user's identity will remain hidden from prying eyes.
NordVPN is a great option for Hulu because the service has a large network of optimized streaming servers. The company also has a strict no-logs policy and offers excellent customer support.
The service also has advanced features like double encryption and a kill switch to keep the user's identity safe if the connection drops unexpectedly.
NordVPN offers applications for all major platforms, including Windows, macOS, iOS, and Android. Users can also configure NordVPN manually for Linux and Chromebook devices.
CyberGhost is one of the best picks for Hulu. The service is easy to use, has an extensive network of servers, and is cheap. CyberGhost is also fast enough to stream HD video without any buffering or loading problems. CyberGhost has hundreds of servers in 48 countries, including the United States and Europe. This means users can connect to any server and access Hulu just like a local would.