The best virtual private network (VPN) service for accessing Philo from outside the United States is ExpressVPN. It has over 3000 servers in 94 countries, 14 of which are in the United States. ExpressVPN also offers a six-month membership with a 30-day money-back guarantee, a monthly plan at $12.95 per month, and an annual plan at $8.32 per month. Six simultaneous connections are also possible.
ExpressVPN offers 24/7 email and live chat support for all customers. In addition, ExpressVPN is compatible with nearly every streaming provider, including Philo, HBO Now, DisneyPlus, and Amazon Prime.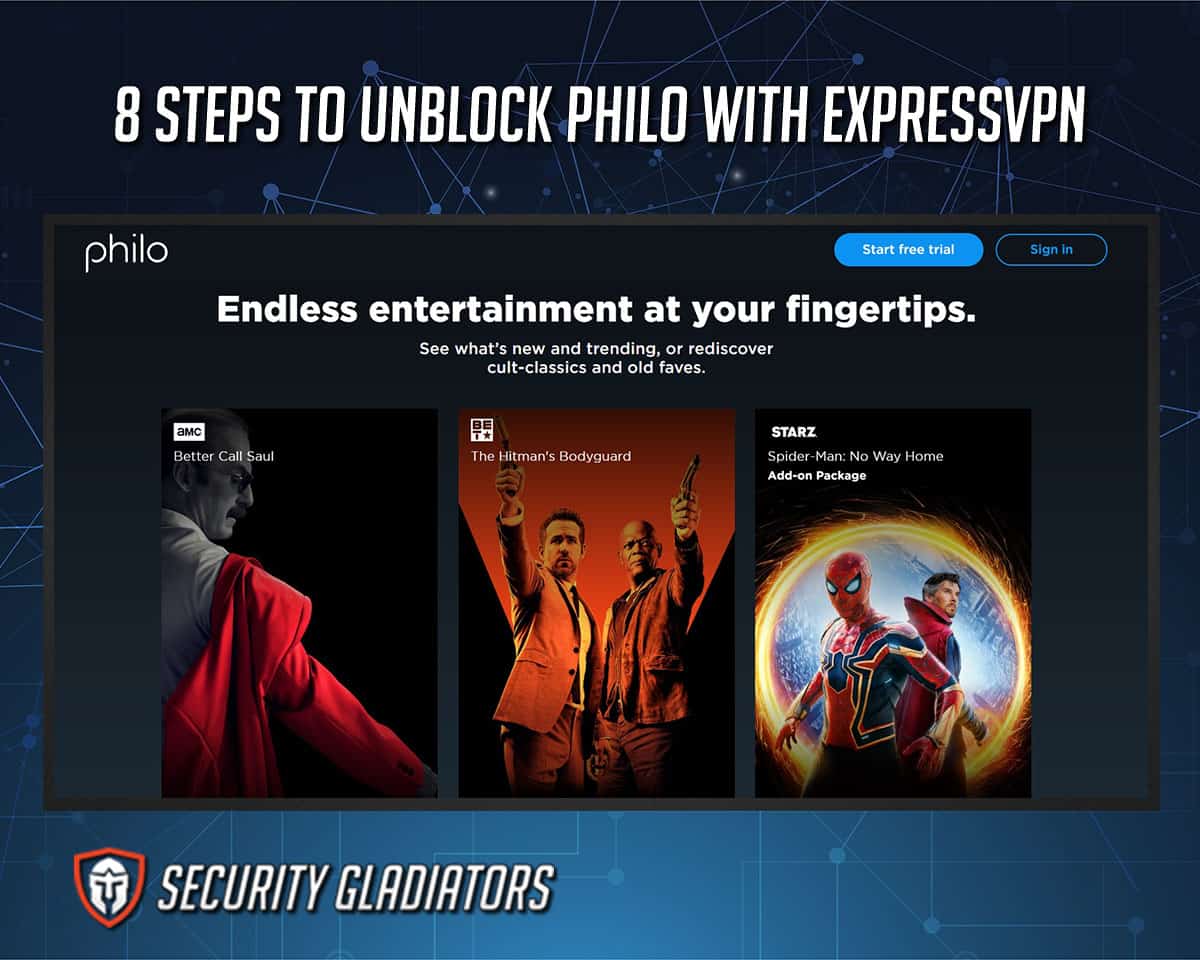 Here are the steps to unlock Philo with ExpressVPN:
Check out the ExpressVPN website
Choose your Preferred Plan
Subscribe to ExpressVPN service
Download and install the ExpressVPN on your device
Sign in with your Username and Password
Connect to a server in America
Open the website or application for Philo
Watch Philo TV wherever you may be
1. Check out the ExpressVPN website
The first step is to visit the ExpressVPN website. The website shows the different products supported by ExpressVPN, such as Windows, Mac, iOS, Android, Roku, and several browser extensions. Then, click on "Get ExpressVPN" to load the order page.
2. Choose your Preferred Plan
Once the order page opens, it's time to choose a plan. ExpressVPN offers monthly, six-monthly, and annual plans. The monthly plan costs $12.95/month, the six-month costs $9.99, and the annual plan costs $8.32/month, billed every 12 months.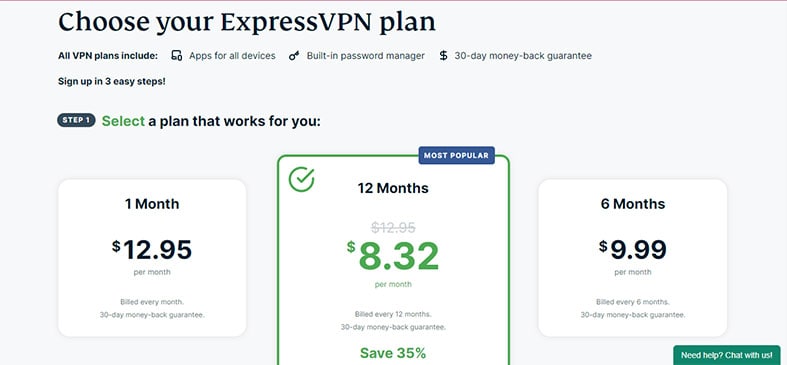 All plans come with a 30-day money-back guarantee.
3. Subscribe to ExpressVPN
Type in the email address and choose a payment option. A confirmation email will be sent to the email addresses used for this step.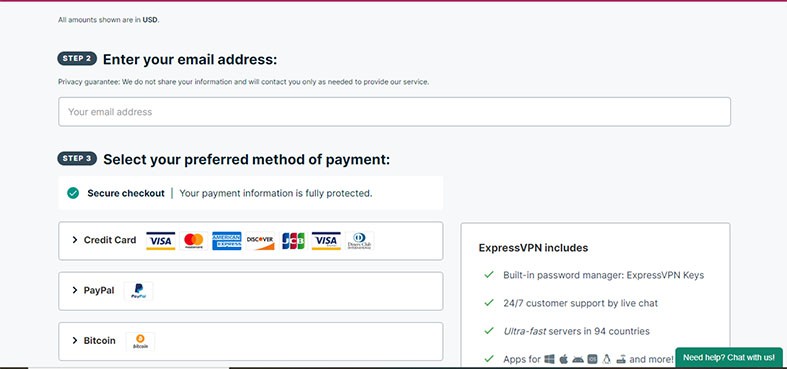 4. Download and install ExpressVPN on your device
Next, download and install ExpressVPN. A single ExpressVPN account supports up to 6 devices. Head to the product page and select from the different devices listed.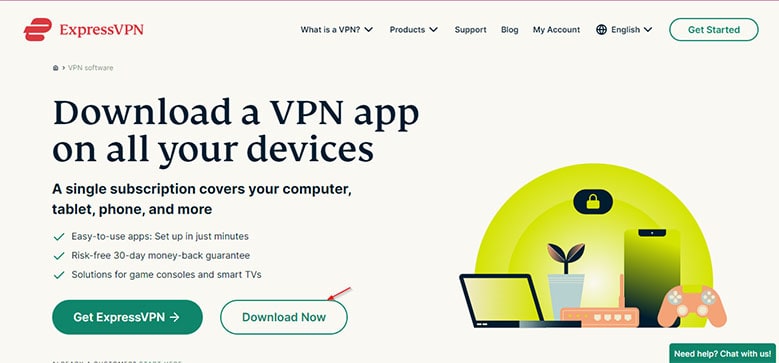 5. Sign in with your Username and Password
After installing the application, launch it and sign in using the username and password.
6. Connect to a server in America
Since Philo only works in the US, US servers must be used in order for Philo to function. Connect to the server in America to change the device location to a US location.

7. Open the website or application for Philo
Head to the Philo application or website and launch it. If it no longer shows "no content available," then the VPN works correctly.
8. Watch Philo TV wherever you may be
Now surf Philo and enjoy the many available shows.
Note:
Prices may differ from the ones shown as new plans and deals are launched on a regular basis. Please be sure to check the most current price on the official website.
What is a VPN?
A virtual private network (VPN) conceals its user's actual IP address by replacing it with a new one, redirects traffic through its servers, and encrypts all user data in transit. This establishes a secure connection between the device and the internet. It also hides the user's online activity from the ISP, the government, hackers, and anybody else who might be eavesdropping.
A reliable
VPN
protects users' privacy by masking their internet behavior and preventing prying eyes from viewing it. In addition, VPNs are great for bypassing censorship and unlocking geo-restricted services, such as Philo, HBOMax, etc.
Why is a VPN required for Unblocking Philo?
A VPN is required to unblock Philo because Philo users must be in the United States. However, a VPN allows users outside the US to access Phil content.
ISPs also have an annoying characteristic of throttling the internet speed, so users find that the streaming is much slower. VPNs also prevent this from happening, further adding to their benefit as a tool.
How much does a VPN plan cost?
Most VPNs charge monthly, annually, or biannually. The annual and biannual price usually varies depending on the VPN and the features added to the plan.
Most VPN services usually range from $9.99 to $12.99. ExpressVPN, for example, costs $12.95/month, while NordVPN costs $12.99. On the flip side, ProtonVPN costs $9.99 per month.
Pro Tip:
The higher plans often come with discounts of up to 40%, so users can spend less and still get the best of what the VPN has to offer.
Why should you use ExpressVPN with Philo?
ExpressVPN is an industry leader in virtual private networks (VPNs). The program aims to protect user privacy and anonymity online.
First, ExpressVPN takes data the device sends out, such as location data, encrypts the data, and sends it to the server chosen. Then, the server decrypts the data and sends it to a service like Philo. Through this process, users can change their location's IP address, and access blocked sites and services.
How Does ExpressVPN Work?
ExpressVPN receives information from a remote server and encrypts it on one of its servers. Once the data has been encrypted, the application will transfer it to the user's computer, where it will be decrypted.
How Long Does ExpressVPN Take to Unblock Philo?
ExpressVPN is one of the best VPNs for unblocking Philo because the software unblocks Philo instantly.
Philo is unavailable to anyone outside the US. But with ExpressVPN, accessing ExpressVPN from anywhere is as simple as signing in.
How do I install ExpressVPN for free?
Here's how to install ExpressVPN for free on Windows.
Create an ExpressVPN account.
Buy a plan from the order page and save the authentication code.
Download the ExpressVPN app from the official website.
Install the downloaded software.
Sign in with the account details created earlier and type in the activation code.
Choose any server and start streaming with Philo.
Here's how to install ExpressVPN on Mac.
Create an account and buy a subscription plan.
After paying, it will display an activation code on the screen. Copy this code and save it for later.
Download the Mac version of the ExpressVPN app from the ExpressVPN website.
Install the application and sign in. Then, type in the activation code to activate the app.
Choose a server or connect to one of the recommended servers.
Is it safe to use ExpressVPN?
Yes, ExpressVPN is completely safe. ExpressVPN transmits data through an AES-256 secure tunnel. This is the same encryption used by security experts all over the globe as well as the United States government.
Is ExpressVPN Free?
Although ExpressVPN doesn't offer a free trial like many of its competitors, the software does offer a 30-day money-back guarantee. This way, users can test out ExpressVPN for an extended period for free.
What are the Best VPNs for Philo?
The best VPNs for Philo 2023 are:
: NordVPN has over 4000 servers and covers nearly sixty countries. This makes Nord very accessible and helps with overall performance.
: ExpressVPN has fewer servers than NordVPN, but it covers more countries. ExpressVPN is a fast, trustworthy, and renowned service that has no trouble streaming Philo from other countries.
: CyberGhost integrates smoothly with streaming platforms like Philo. CyberGhost is an easy-to-use VPN solution for first-time VPN customers because of its consistent speeds, pre-configured security features, and servers optimized for streaming.