The best free VPNs for PS4 and PS5 provide security, unlimited data and lightning-fast speeds to safely bypass geo-blocked websites. Unlike other VPN types, a VPN for PS4/PS5 should have top security features as well as fast speeds. This article discusses the best free VPNs for PlayStation 4 and PlayStation 5 and what makes them the best. In addition, some of the most frequently asked questions about free VPNs for PS4 and PS5 will be addressed. Users will learn more about the best free VPNs for PS4 & PS5 available on the market today by the end of this guide. Most significantly, there will be clarity on the efficacy of free VPNs for PS4/PS5 as a practical option for online gaming security and free streaming.
The PlayStation 4 and PlayStation 5 are home video game consoles that require a display device, like a television, and an external power source to function. Users can play games as a solo player or with other users online. However, access to the internet can put users' data and files at risk, which is why using a PS4 VPN or a PS5 VPN when playing a game is essential. Furthermore, a VPN allows a user to access the most recent games even if they are inaccessible in the user's area. With a VPN, users can also enjoy fast speeds. Connecting PS4 and PS5 using a VPN router protects users from any distributed denial of service (DDoS) attacks and conceals users' data behind an encrypted network.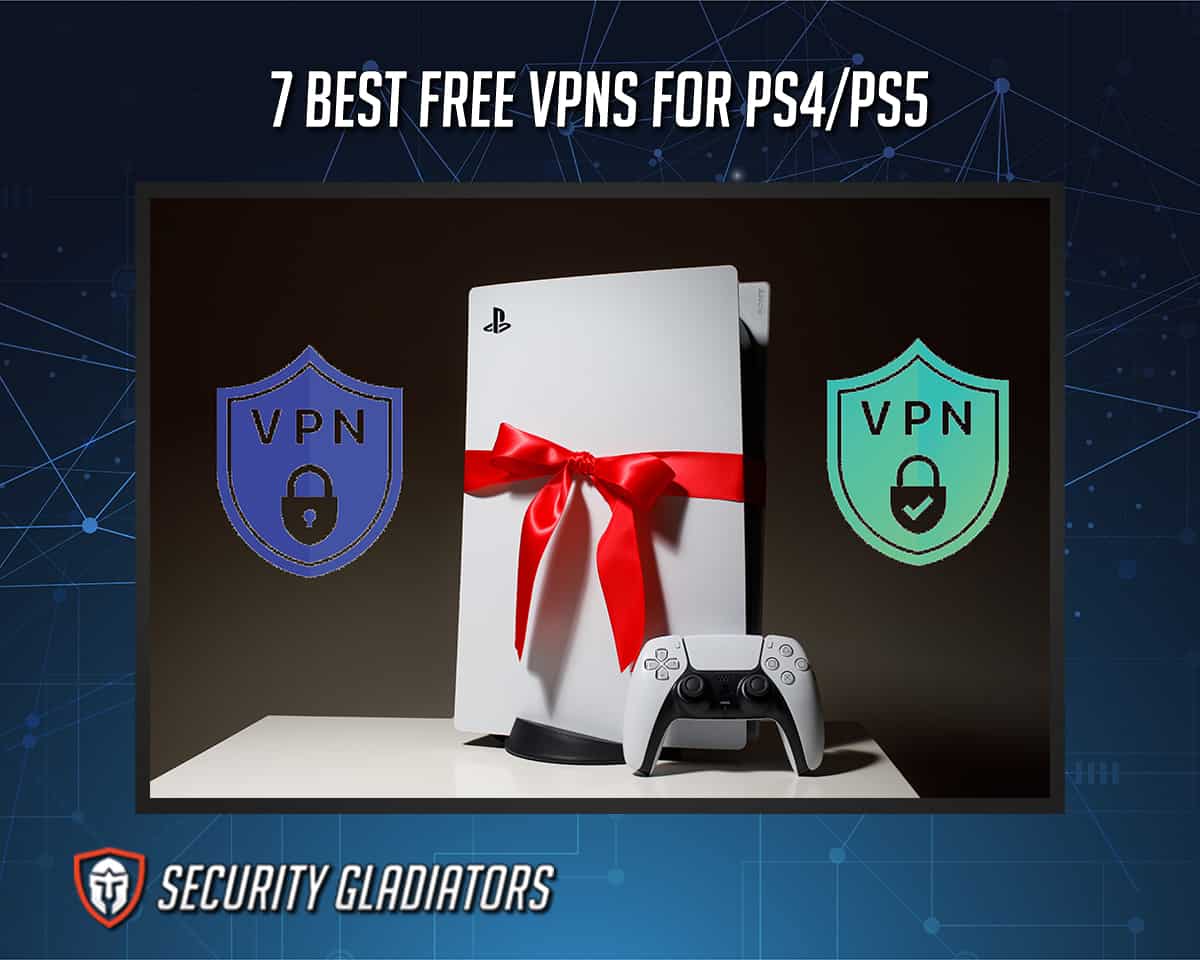 1. Hotspot Shield
is a VPN for PS4 and PS5 users that provides super-fast access and security. Hotspot Shield's advantages include compatibility with all systems, powerful encryption technology, ease of use, a seven-day free trial and speed-boosting security features. The free version of Hotspot Shield has a bandwidth restriction of 500 MB per day, only one free server and has limited WireGuard compatibility. The premium bundle costs $7.99 per month while the premium family plan costs $11.99 per month.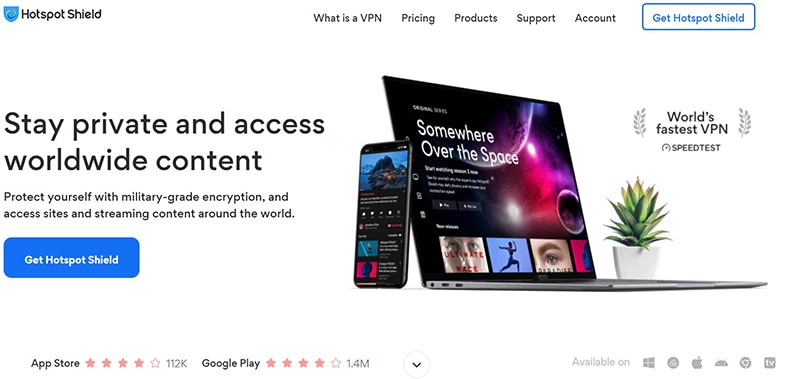 To use Hotspot Shield for PS4/PS5, users must first download the VPN. Then switch on Hotspot Shield VPN and select their favorite virtual location. Compared to free users, premium subscription users have access to a larger number of servers in more countries.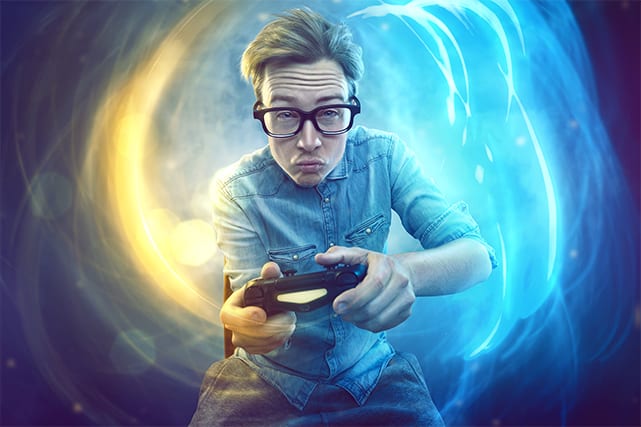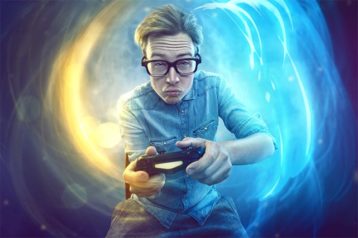 Hotspot Shield VPN improves the PS4/PS5 gaming experience by eliminating throttling, lowering latency and encrypting users' game data. Other advantages of Hotspot Shield as one of the best VPNs include network privacy, data protection from hackers and access to websites regardless of the user's location.
The setup of Hotspot Shield is very straightforward. To get the VPN, users must go to the Hotspot Shield website. Sign in and select the Hotspot Shield option from the drop-down menu. Install Hotspot Shield by scrolling down to the bottom of the screen and clicking it. To complete the installation of Hotspot Shield VPN, select Install and follow the prompts.
The risks of using Hotspot Shield include slow internet speed due to the limited number of servers and lack of access to different geo-restricted sites due to the free version's single server. Also, because Hotspot Shield does not provide a Smart DNS service, users cannot directly utilize the VPN on the PS4/PS5. Due to the restricted space, the free version may experience interruptions.
---
2. ProtonVPN
is a VPN service that offers fast speeds and unlimited data for online gamers. ProtonVPN's main advantages are AES 256-bit encryption, P2P sharing, device compatibility, Secure Core, a VPN accelerator, a strict no-logs policy and leak protection. ProtonVPN also has a lot of disadvantages including no live chat assistance, a limited number of servers and regions, just one device connection at a time, slow speeds on the free plan and no audit reports. ProtonVPN offers a free plan, a Basic plan for $4 per month (billed annually at $48), a Plus plan for $8 per month (billed annually at $96) and a Visionary plan for $24 per month (billed annually at $288).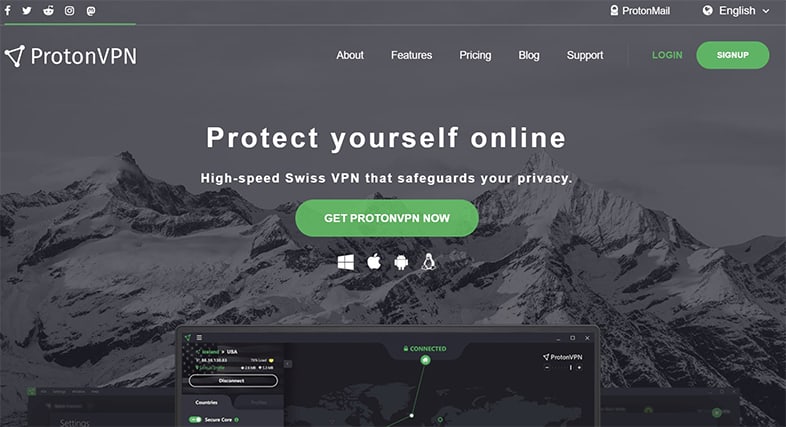 To use ProtonVPN on a PS4 or PS5, users must first download the VPN app. Users can connect to the VPN on their PlayStations via a router, PC or Mac.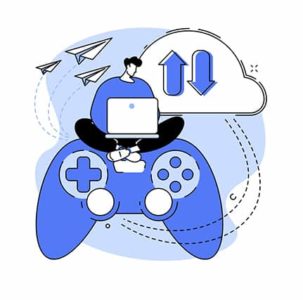 Users can play games at any time and for an extended period with ProtonVPN. The service is router-compatible, so users can secure their connections on a PC or a console. The security features of ProtonVPN are excellent for a free service. Furthermore, ProtonVPN's strong security safeguards ensure that an intruder cannot eavesdrop on users' communications. Gamers can access websites that are not available in their area through ProtonVPN.
ProtonVPN for PS4/PS5 also has a strict no data-logging policy. For added security, the VPN includes Tor integration and Secure Core servers. The free version of ProtonVPN offers 23 servers in three regions: Japan, the Netherlands and the U.S. Windows, Mac, iOS, Android, Linux, routers and other devices are all compatible with ProtonVPN.
The free version of ProtonVPN has some drawbacks including slow performance due to a shortage of servers and disruptions during specific activities. ProtonVPN cannot filter popular streaming services which may restrict PS4/PS5 players' access to specific websites.
---
3. NordVPN
provides safe, fast and private connections for PlayStation users. Users may also unblock content with the VPN. Advantages of NordVPN include uninterrupted streaming, top-notch privacy and security, a kill switch, no DNS leaks and consistent speeds. NordVPN also has many disadvantages including torrenting only on some servers, a slow interface, a costly premium version and no customer assistance via phone. NordVPN offers a monthly plan of $11.95, an annual plan of $4.92 per month and a two-year plan of $3.29 per month, in addition to a free trial.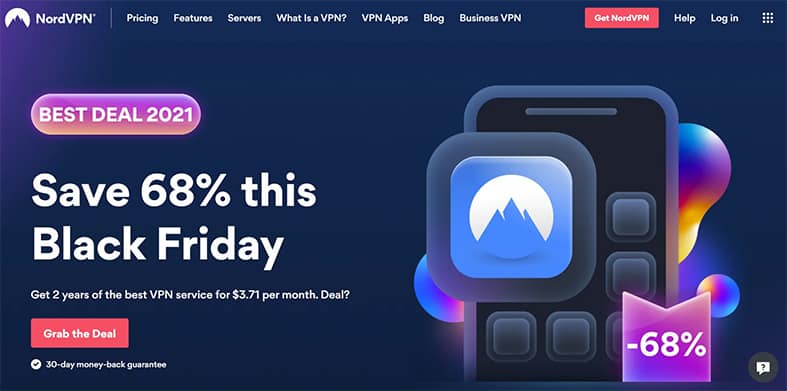 With NordVPN, users may encrypt all PS4/PS5 connections in two ways. The first option is to download the NordVPN app and connect to any VPN server. After that, set up a mobile hotspot and connect the PlayStation to it. All data that moves to and from the console will now be routed through a tunnel and safeguarded using encryption. The second option is to utilize a VPN router. This method installs NordVPN on the user's WiFi router.
Users of the PS4 and PS5 can protect themselves against DDoS attacks by using NordVPN. Users can choose from over 5,100 servers to ensure safe gaming. NordVPN uses sophisticated AES 256-bit encryption to secure customers' online traffic, providing unrivaled protection against spying ISPs and third parties. Since the VPN does not collect activity or session data, PlayStation users can play in complete privacy.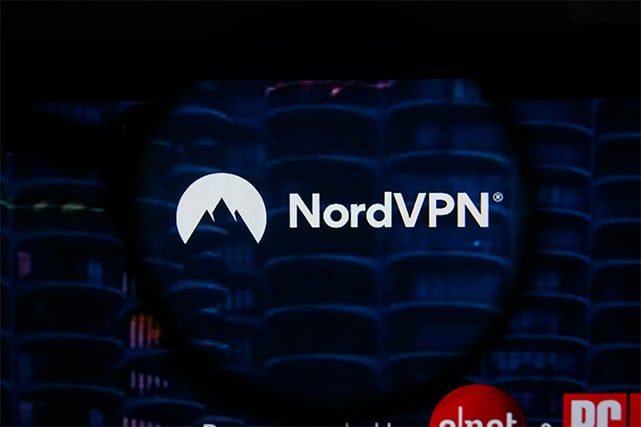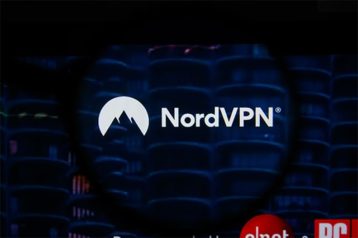 To use NordVPN, users must first download it from the VPN's website. Double-click the NordVPNSetup.exe file in the Downloads folder. Click "Yes" and then follow the prompts to complete the setup.
Other benefits of using NordVPN include no records and no hidden costs. In addition, all plans include a 30-day money-back guarantee, allowing users to seek a return if they are unhappy with the purchase.
The risk of utilizing the free version of NordVPN is the likelihood of a cramped interface, which may cause customers' usage to be disrupted. Another disadvantage of NordVPN is the high cost of the plans, which may cause consumers to overspend.
---
4. IPVanish
is one of the best VPNs for gaming since it offers online privacy and fast connectivity for PlayStation 4 and PlayStation 5 users. Advantages of using IPVanish for PS4/PS5 are extremely fast connection speeds, unlimited bandwidth, access to blocked websites and no activity trail. IPVanish has some disadvantages as well including expensive monthly subscriptions, a restricted number of available servers, no free version and an unappealing interface.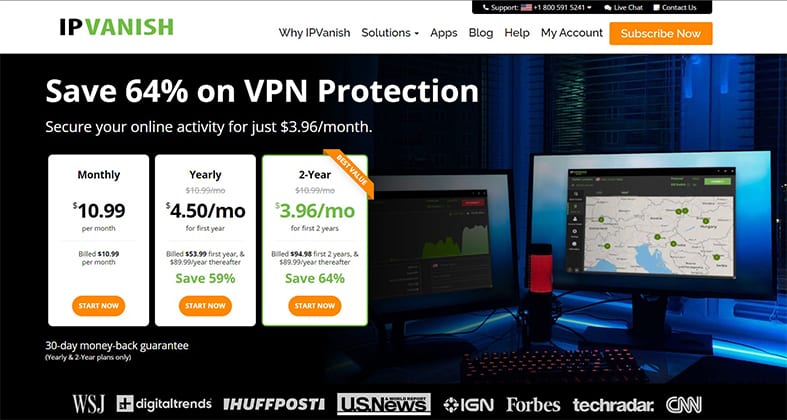 IPVanish provides a straightforward pricing structure, with only three packages that all include the same capabilities. Monthly plans cost $10.99 per month, yearly plans cost $4.50 per month for the first year (billed $53.99 for the first year and $89.99 per year for subsequent years) and two-year plans cost $3.96 per month for the first two years (billed $94.98 for the first two years and $89.99 per year for subsequent years). Users can use IPVanish for free by signing up for a paid plan and taking advantage of IPVanish's 30-day money-back guarantee.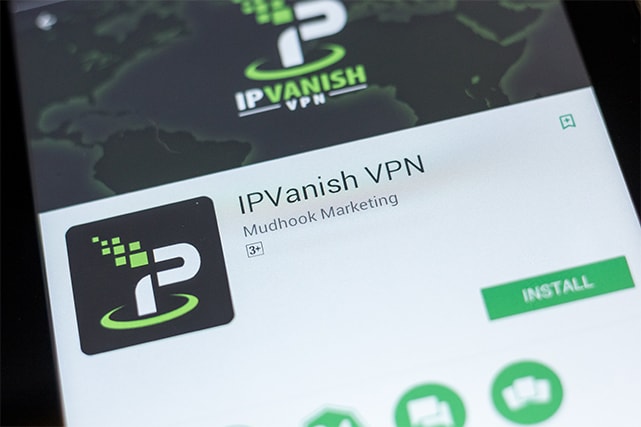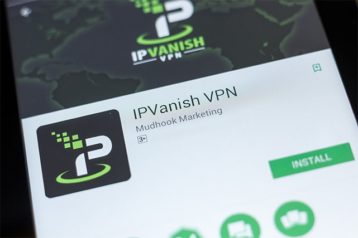 To use IPVanish, users must first download the program, open the app on their computer, choose a server and click Connect. IPVanish is simple to install, but customers must first sign up for an IPVanish privacy package. Although all of the features remain the same, the plan's duration differs. It is important to register and create an account to use the VPN. Automated programs for desktop and mobile games and manual setups are the two techniques for installing the VPN. By using a VPN router, users can secure PS4/PS5 systems with IPVanish encryption.
IPVanish is useful for PS4/PS5 since it allows users to access restricted websites while encrypting personal data. IPVanish does not throttle users' bandwidth, unlike some other VPNs and internet service providers. Users can play for as long as they want without affecting their connection speed. Another benefit of using IPVanish is that the VPN offers a 30-day money-back guarantee. The VPN also protects users from ISP deep packet inspection and allows users to access blocked websites.
Although IPVanish does not keep logs, the company's location poses a significant risk to users. IPVanish is located in the U.S. which operates under the "5 Eyes, 9 Eyes and 14 Eyes" rule, which is essentially a league of countries with the ability to gather and exchange information. Since the U.S. is a member of this coalition, the government may force IPVanish to reveal users' personal information.
---
5. CyberGhost
is a VPN that provides high security, limitless bandwidth and a dedicated server network that covers 90 countries for PS4/PS5 users to safely access geo-blocked content. CyberGhost's key benefits include support for various platforms, consistent speeds, special security measures, customer support, a kill switch, unblocking streaming services and data encryption. CyberGhost's drawbacks include the high cost of plans, the lack of a third-party audit, perplexing privacy regulations and limited payment alternatives. A CyberGhost subscription costs $12.99 per month for a monthly plan, $6.39 per month for a six-month plan and $2.17 per month for a two-year plan.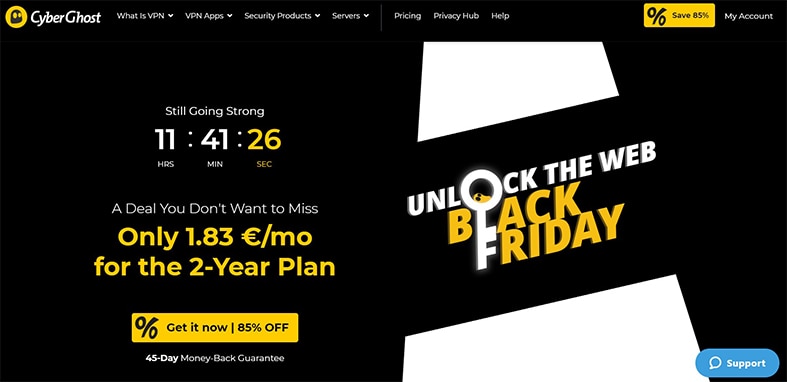 CyberGhost is simple to set up and customers can do so by first downloading the VPN. Then, double-click the downloaded file and the installation process should finish automatically. The VPN will begin running automatically after the installation is complete.
Note:
CyberGhost shields internet users from being tracked and no one will ever be able to identify them. Players will also overcome restrictions and geo-blocks on their PlayStation, allowing them to play a seemingly infinite number of games. On shared gaming servers, CyberGhost protects users from online threats.
Malicious content blocking is another advantage of CyberGhost, which protects online game players from unwanted adware. In addition, CyberGhost uses the OpenVPN protocol and provides a money-back guarantee to assist clients in making their purchasing decision.
---
6. TunnelBear
is a VPN that encrypts and secures users' incoming and outgoing data on their devices. The main advantages of using TunnelBear are that the VPN has a beautiful user interface, robust encryption, a strict no-logging policy, standard OpenVPN protocol, unlocking geo-restricted material and torrenting. TunnelBear also has some disadvantages including slow speeds, lack of P2P functionality and limited access to apps and websites. TunnelBear's pricing includes a 500 MB free trial that allows customers to browse securely. There are also Unlimited and Teams subscriptions available for $3.33 per month and $5.75 per user per month, respectively.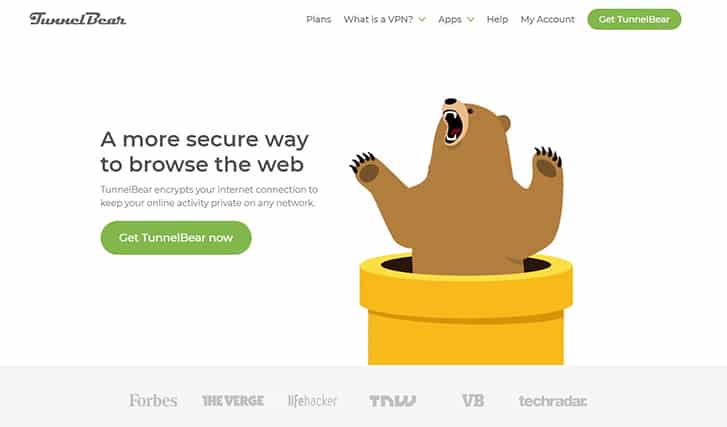 Users must log in to the TunnelBear app and activate a switch to use the VPN. The toggle switch serves as an ON/OFF switch. The user must also check the several possible countries to choose from and tunnel to. Toggle the switch to the ON position after selecting your favorite country. Visit the VPN site to download the TunnelBear app then click the Install button in the top right to install the VPN. When the TunnelBear app has finished downloading, tap the Open button to launch it.
TunnelBear is a safe and secure free gaming VPN, even when other premium options are to be considered. The VPN also protects users from tracking depending on the IP address. Another advantage of TunnelBear is that the VPN has a kill switch feature known as VigilantBear, has an easy to set up and use interface and works with Tor. The risk of employing TunnelBear is that connection speeds are not as good as they are with some other VPNs.
---
7. Surfshark
is a VPN that allows PS4 and PS5 players to play games quickly, safely and without interruption. Some of the advantages of Surfshark are advanced security protections, a no-log policy, privacy-friendly material, high-speed content and unlimited device compatibility. Surfshark's disadvantages include high long-term subscription costs, split tunneling not available on all operating systems, no access to Tor and a limited number of P2P servers with slow speeds. Surfshark costs $2.21 per month on the two-year plan, payable every 24 months for $59.76. The six-month package is $6.49 per month, payable as $38.94 every six months and the one-month plan costs $12.95 per month.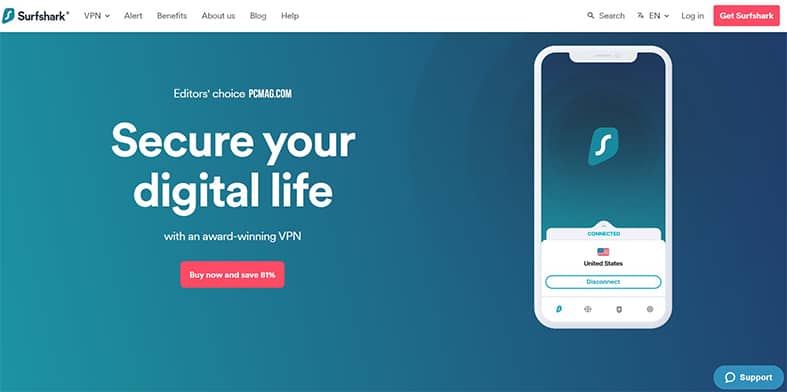 To use Surfshark, users must get a Surfshark subscription. Download and install the VPN app, then start it and select "Connect" from the menu. Surfshark is quite easy to install. To download and install the app, go to Surfshark's website. Connect to the VPN by opening the app and entering your credentials. Then select and manage server locations and access the Surfshark features and settings. To configure the PlayStation VPN, first follow your router's setup instructions to set up the VPN. Access your Playstation's Dynamic Menu and then select Settings, Network Settings, Set up Internet Connection from the drop-down menu. Then choose Use WiFi and choose Easy as your connection mode.
Surfshark has fast servers to ensure a lag-free gaming experience for PS4 and PS5 gamers. This VPN for PS4 and PS5 defends users against DDoS and other types of cyberattacks. Surfshark also includes a stealth mode for circumventing geo-blocking. The VPN also offers 24-hour customer service, a 30-day money-back guarantee, a wonderful user experience, useful supplementary features and a well-designed application.
Surfshark is a safe VPN to use with many more security features than the ordinary VPN. However, there is room for improvement particularly in terms of the server network, which is quite small compared to other VPNs. One of the dangers of utilizing Surfshark is an incomplete installation process, preventing users from using the VPN.
---
Why Is a VPN Beneficial for PS4?
The use of a VPN on a PS4 is critical because it allows users to access multiple locations. Any user can purchase games for the same price as PS4 or PS5 users in the U.S. using a VPN. Virtual private networks allow you to access the PlayStation Store from different regions so you can buy games for less or access content that's not available in your region. Another benefit of utilizing a VPN for PS4 and PS5 is the ability to play at high speeds. When using a good VPN service, there should be no or very little lag. If users' current ISP is throttling their connection, users may see a modest improvement in their overall gaming experience. Now all there is left to do is to learn how to use VPN on PS4 & PS5 to get started.
What Are the Most Important Criteria for Choosing a VPN for Playstation?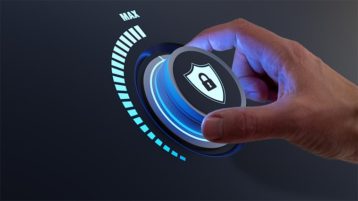 It can be tough and time-consuming to select the best VPN. However, there are numerous VPNs accessible, each with its own unique set of features. Any VPN must protect users' data while also giving the best possible gaming experience. IPVanish, Hotspot Shield, Surfshark and NordVPN are some of the best VPNs for Playstation, providing users with security and fast speeds. However, the following are some of the most significant factors to consider while selecting a VPN for Playstation.
People use VPNs for various reasons, including security and access to websites outside of their current location. VPNs will stop third parties and customers' ISPs from eavesdropping on their online activities. Users must opt for a VPN service that provides a strict no-logs policy to avoid being spied on. This means that the VPN service does not store any of the information provided by the users. Even in the event of a security breach or a government information request, a VPN with a no-logs policy cannot compromise users' data.
A VPN's security is a crucial component. Users should avoid any VPN that does not have adequate data protection capabilities. A VPN must utilize the highest level of encryption to protect its users' data. Hackers will be unable to intercept or decrypt users' internet traffic due to the high encryption. DNS leak protection and a kill switch are two crucial security features to look for in a VPN.
VPN companies should be aware that the majority of internet users may not know how to utilize a VPN. Most VPNs are relatively simple to download, install and set up, but users may find it difficult to navigate the VPN app at times. There may also be a technical issue that requires fixing for which users require assistance. A reliable VPN must be available at all times to provide consumers with prompt resolution and assistance. Users can test whether a VPN offers 24/7 customer assistance by signing up for a free trial.
A VPN with multiple servers improves gaming performance. This is because a higher number of servers in a VPN's network reduces the number of users on each server simultaneously. The VPN's speed is improved due to the lower load on each server. For example, NordVPN with many servers is fast when compared to any other VPN with fewer servers.
Which VPN Type Is Better for PS4 and PS5?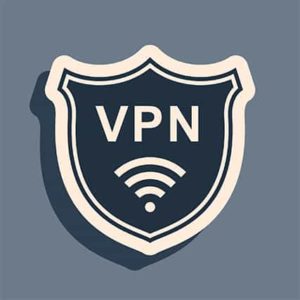 The best VPN for PS4 and PS5 is NordVPN. This VPN is speedy and safe. Due to the VPN's unblocking features, PlayStation customers can rely on this multi-server VPN. Users can connect their PS4 or PS5 to geo-restricted streaming sites more easily using NordVPN. NordVPN offers the most servers of all the VPN types on this list. Users can also unblock movies and TV shows using Smart DNS. NordVPN offers speedy solutions to any issue or challenge thanks to the excellent support team.