VPNBook is a free Virtual Private Network (VPN) that relies on advanced cryptographic techniques and the latest technologies to keep its users safe from prying eyes and hackers online.
VPNBook routes internet traffic via encrypted tunnels to protect users against corporate monitoring and surveillance by their Internet Service Providers (ISPs). VPNBook can also be used to bypass government censorship by using secure and free OpenVPN and PPTP service protocols.
There is a free version of VPNBook with limited features. The paid version costs $7.95 per month on average.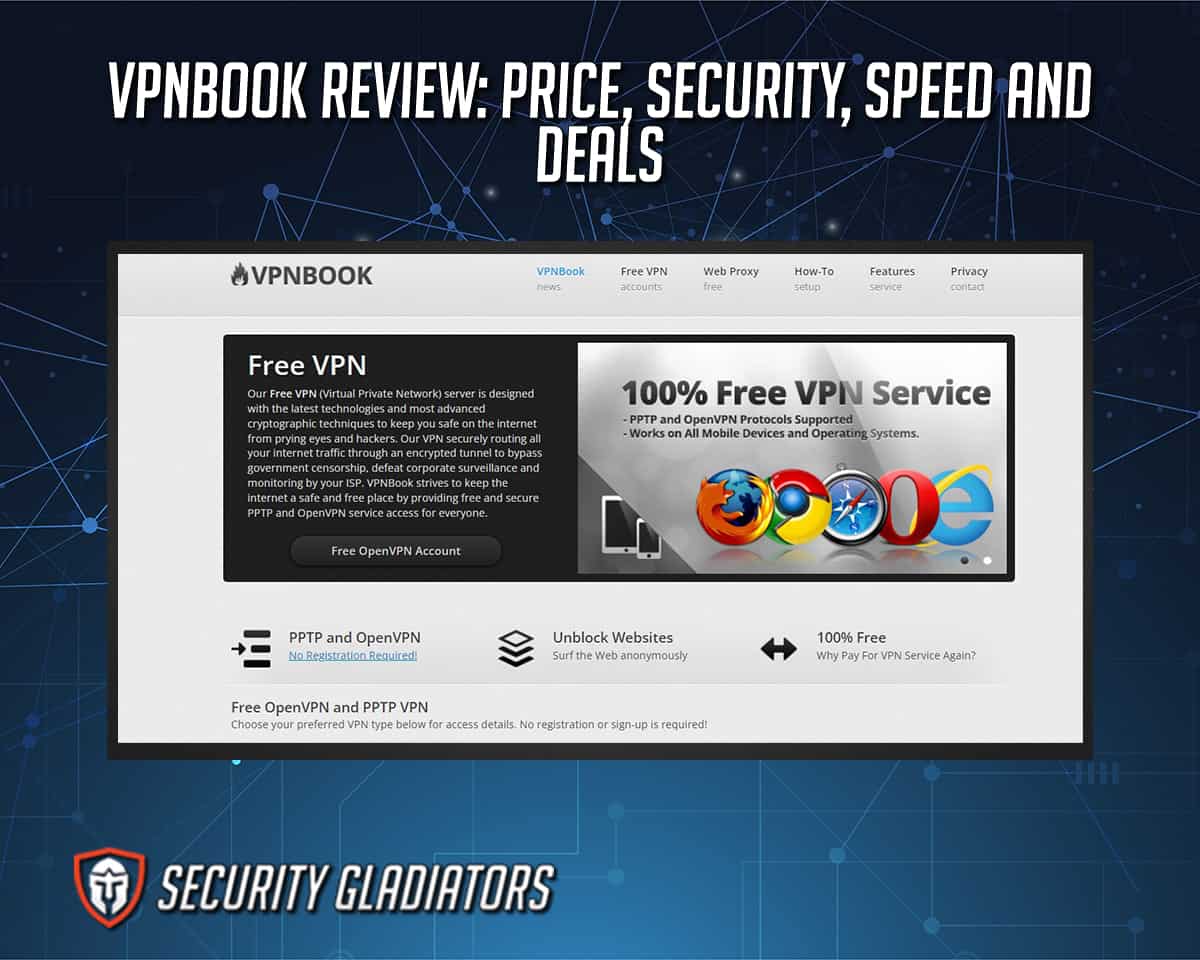 VPNBook has no bandwidth or service limitations and offers excellent customer service. VPNBook offers industry-standard security but average speeds of 978.88 Kbps, which is lower than most competition. It is possible to torrent with VPNBook but only with two servers (Germany and Poland).
VPNBook is compatible with iOS, Android, macOS, and Windows. However, this platform doesn't provide clients, meaning users have to rely on third-party apps like OpenVPN Connect and GUI to access these services on smartphones and Windows, respectively.
What is the cost of VPNBook?
VPNBook is a completely free VPN service with no paid versions of the software. There is not a free trial available as the entire software is completely free. VPNBook is one of few good quality freemium VPNs.
What are the deals available with VPNBook?
There are two VPNBook packages available: "Free Open VPN" and "Free PPTP". Free OpenVPN is the most popular option.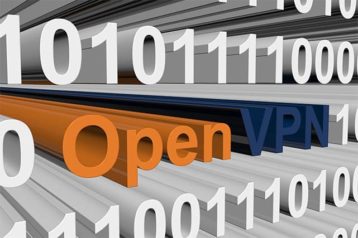 Free OpenVPN: This is an open-source software compatible with many systems and offering better security features than the PPTP VPN service. To use this account, download and install the OpenVPN Client, another free, open-source app. Then download the certificate and configuration bundle. This package is completely free.
Free PPTP: The Free PPTP (point to point tunneling service) offers broad compatibility, but like Free OpenVPN, it requires users to download the OpenVPN Client. This service has some disadvantages to be aware of though. For example, it can be blocked easily and is less secure. On the other hand, OpenVPN isn't difficult to install or set up, and once set up, is very convenient to use. This package is also completely free to use.
Note:
It is impressive that the VPNBook cost is completely free but it should be noted that in order to use VPNBook, the OpenVPN client must be installed. Regardless, VPNBook is one of the most
economical VPNs
available.
What Features Does VPNBook Provide?
The main features of VPNBook are given in the table below.
| | |
| --- | --- |
| How is the speed of VPNBook? | VPNBook is slower than most VPNs on the market. From tests, the average VPNBook upload speed is 0.37 Mbps, while its average download speed is 1.83 Mbps. These speeds are far lower than some of the top-speed VPNs. |
| How is the security of VPNBook? | VPNBook isn't as secure as some of its paid competitors like NordVPN, ExpressVPN, Surfshark, and CyberGhost. However, VPNBook offers standard security features in its two accounts: OpenVPN and PPTP accounts. The OpenVPN account has better security features than the PPTP account. |
| What encryption technologies does VPNBook use? | VPNBook uses the industry-standard AES-256 bit and AES-128 bit encryption which is very secure. This level of encryption is sufficient and in keeping with the industry standard. |
| Have there been any leaks detected with VPNBook? | Unfortunately, some users have reported leaks with VPNBook. For example, when using VPNBook, the Web Real-Time Communication (WebRTC) IP address can leak. This means the IP address is leaked, despite being connected via the VPN. |
| Does VPNBook have a Kill Switch? | VPNBook does not have a kill switch feature. The kill switch protects the user's IP address from being leaked when the internet connection is lost by immediately disconnecting. This is a major disadvantage of VPNBook, compounded by the fact that it also doesn't support automatic WiFi protection. |
| Does VPNBook provide DNS Privacy? | Just like with WebRTC, DNS privacy isn't guaranteed with VPNBook. There may be DNS leaks, potentially exposing the user's DNS server. |
| Does VPNBook have a Browser addon? | VPNBook doesn't have a browser addon. Instead, it has a page through which users can access its proxy server. Users only need to visit the page, insert the URL of the website they want to visit, and they'll be able to browse securely. VPNBook's proxy server is 100% free and doesn't require setup because it is web-based. |
| Is VPNBook Safe? | VPNBook is not one of the safest VPNs but is generally safe to use for most purposes. The standard of security that VPNBook provides is reasonable for a free service. For the best security, a paid VPN is essential. |
| Does VPNBook Keep Logs? | According to the company, VPBook keeps logs for one week then discards them. However, before the one week elapses, the logs are available, and the company may release them if ordered to do so by government. |
What are the advantages of VPNBook?
The benefits of using VPNBook are given below.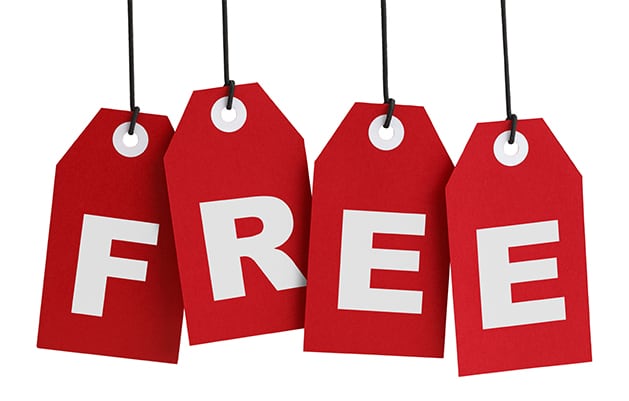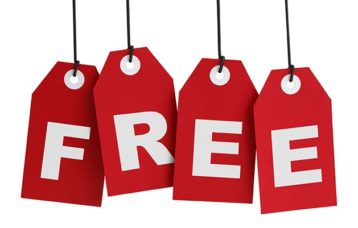 100% free service: VPNBook is a 100% free VPN service funded by donations and advertising. Users can download and start using it immediately as it does not require registration.
PPTP support: With PPTP support, VPNBook can work on all mobile devices. It is also compatible with all modern operating systems.
No Bandwidth limitation: VPNBook is one of few VPN providers that does not restrict bandwidth at all for all their users. Users are free to use as much as 100GB every day (or as little as 1 GB per day) without compromising on speed. Again, VPNBook doesn't restrict content or websites.
What are the disadvantages of VPNBook
Poor streaming unblocking ability: VPNBook generally does not unlock popular streaming services like BBC iPlayer, Amazon Prime, and Netflix.
Very slow speeds: Perhaps the most important disadvantage of VPNBook is the overall speed reduction it causes. Even for originally fast internet connections, VPNBook can cause speeds that are so slow it appears the connection has been lost completely.
Logging: VPNBook's privacy policy states that the company stores users' login information and IP addresses for up to seven days. This compromises overall privacy and anonymity and reflects poorly on the company as a whole as most higher quality VPN providers store no logs at all.
No app: VPNBook has no native application making it significantly less user-friendly than many competitors. This is compounded by the fact that VPNBook has server accounts that can only be used with configurations, Outline VPN client apps, PPTP, and OpenVPN. The process of downloading and unpacking files then copy-pasting is cumbersome, and can be complicated, especially for users without VPN experience/ knowledge. Some users may be unable to configure VPNBook if they have not installed an archive decompressor on their device or if there are local restrictions on the device.
Poor security: VPNBook doesn't have as many security features as most VPNs and the features it does have are below the industry standard. For example, it lacks the kill switch capability, which is almost a standard in modern VPNs. The only industry standard security feature VPNBook has is AES-256 encryption.
Poor Torrenting support: VPNBook isn't recommended for users who require torrenting. Its slow speed and limited peer-to-peer servers make it a weak option for torrent downloads. Torrenting is technically possible with VPNBook's network, but only on the Poland and Germany servers. Peer-to-peer (P2P) torrenting is prohibited on all other servers. In practice, VPNBooks speeds are so slow that torrenting is almost impossible, so it isn't recommended.
Limited server network: VPNBook only provides ten servers for users to choose from. This also limits the unblocking ability of the software.
No split tunneling support: Split tunneling is becoming a standard feature for VPNs, allowing users to choose the traffic they send through a virtual private network and which traffic to send through their ISP connections. For example, split tunneling can send peer-to-peer traffic through a virtual private network and the rest of the traffic through the default ISP connection. Users can also choose to send everything through the virtual private network.
How is the speed of VPNBook?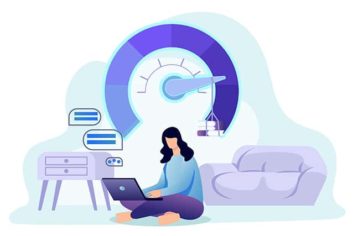 From recent measurements, the average VPNBook upload speed is 0.37 Mbps, while its average download speed is 1.83 Mbps. These speeds are on par with many free VPN services and are faster than some free VPN providers, such as TorVPN. However, the speeds are slower than those offered by Spotflux Free, OkayFreedom, and other top speed VPNs. For a free VPN provider these speeds are acceptable but incomparable with top-speed paid VPNs.
The speed of the VPNBook depends on many factors, including the server the user is connected to, the internet service provider, and the distance between the country of the VPN server and the country of the device. Better speeds with VPNBook are generally achieved in France or the UK.
The slow speeds of VPNBook make it difficult to perform basic tasks online. With this said, this is the case with almost all free VPNs. It is worth noting that VPNBook does also have some connection problems. This is in part attributed to the fact it takes so long for the VPN to establish a connection.
What encryption technologies does VPNBook use?
VPNBook uses two encryption technologies, namely: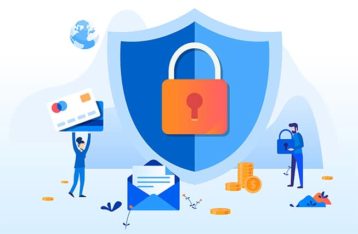 AES-256 bit encryption
AES-128 bit encryption
Encryption has become a staple for VPN providers today, with AES-256 being the industry standard. There are higher levels of encryption available but the standard of encryption provided by VPNBook is sufficient for the vast majority of usage purposes. Encryption is important as it hides the content of internet traffic from unauthorized users by coding all traffic sent from the device. VPNBook does not include port-forwarding.
What are the Privacy Policies of VPNBook?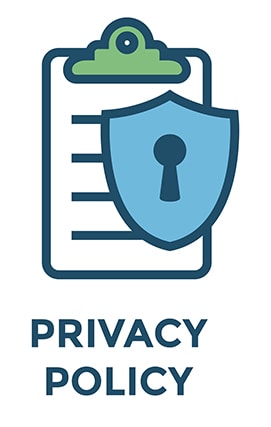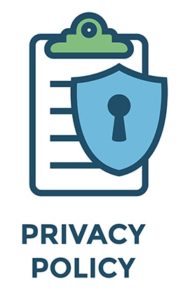 A privacy policy is a legal document or statement that discloses how a company/party gathers, manages, discloses, and uses its clients' or customers' data. VPNBook does not have a dedicated Privacy Policy for its commercial services, however there is a page that covers most issues relating to privacy for the free accounts.
The page is quite simple, but includes some reassuring information relating to privacy. For example, here VPNBook claims to not store its users' internet data or collect personal information. The only information stored by VPNBook is the IP address and time stamp (the time the connection is established). This is a reasonable "no-logging" policy, however, because VPNBook is a dedicated virtual private network product, it must know the server the user is accessing, meaning technically has the potential to link the internet action back to the user's account.
Note:
VPNBook stores user's IP address connection logs and time stamp information for 7 days and is obliged to hand over this information to the authorities where required. This is relevant because copyright lawyers can use this information to trace the location of users.
Anonymous, the worldwide hacking group, accused VPNBook of being a trap (honeypot) set by authorities in the US to catch offenders. This accusation was made because some connection records made through VPNBook were presented in court during a trial involving Anonymous. The authorities managed to obtain a court order that compelled VPNBook to avail this information within the week that they still had the information.
What operating systems are compatible with VPNBook?
The operating systems compatible with VPNBook are given below.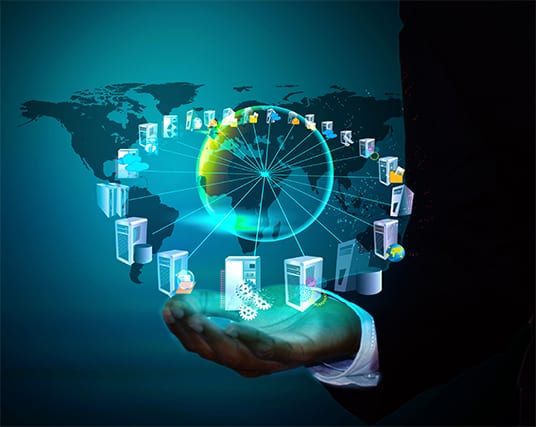 Android
macOS
iOS
Windows
Kali Linux
Today's world is technologically hyper connected with everyday people using several different devices for various purposes. This is why it is important for app developers to create applications that can be used across multiple operating systems and devices. VPNBook is compatible with various operating systems to accommodate as many users as possible.
Windows has over 1 billion active users, while Android is used by over 2.5 billion people worldwide. Other operating systems like iOS and macOS have 1.5 billion and over 100 million active users globally. Most people have a smartphone to browse on the go, a laptop for their jobs, and probably a desktop, smart TV, or tablet at home. If a user decides to use a VPN, it is likely they will want privacy and security on all of their devices, not just their main PC. As such, compatibility with multiple devices and operating systems is becoming an increasingly important feature for VPN providers today.
The only problem with VPNBook is that it lacks dedicated clients for the mentioned operating systems, necessitating the use of third-party apps like OpenVPN Connect for Windows and OpenVPN GUI for smartphones.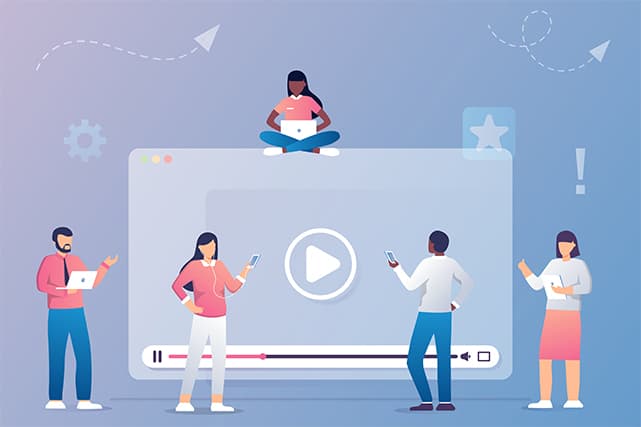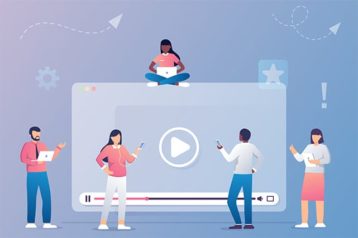 VPNBook is also compatible with the following streaming services (however this does not mean it is possible to unblock these services):
Netflix US
Hulu
BBC iPlayer
Many VPN services on the market today, including VPNBook, don't guarantee users access to geo-blocked content. It's worth mentioning that VPNBook allows users to stream US-based streaming services like Hulu and Netflix US. However, VPNBook tends to be slow, and users may find challenges streaming these services. This may be why VPNBook is unable to stream Disney+ and Amazon Prime Video. In some cases, the user may not even load the home page. Also, users should note that VPNBook doesn't have servers in the UK, meaning services like ITVHub, All4l, and BBC iPlayer are also off-limits. VPNBook is not one of the best VPNs for streaming, it is generally necessary to pay for a full VPN subscription to guarantee the unblocking of streaming services.
VPNBook can, however, provide access to proxy servers free of charge. As the VPNBook proxy server is web based, it does not require set-up and is relatively simple to access at
https://www.vpnbook.com/webproxy
. Unfortunately, VPNBook does not support routers.
How many simultaneous connections can be created with VPNBook?
VPNBook can only support a single connection. While there are many VPN providers that support multiple simultaneous connections with one subscription, this is almost always exclusive to paid VPN providers.
What are the VPNBook Locations?
VPNBook has 8 servers located in Romania, France, the United States, Canada, Poland, and Germany. These servers are well proportioned and varied to the available ports. Though only six countries are supported, these provide good private/discreet navigation. However, these six countries are supported only for users who choose the OpenVPN configuration files. Those who choose to download the VPN's android app can only choose between Germany or the US.
VPNBook has no geo-restrictions and can be used to unblock
georestriction
in many instances.
How to download VPNBook to your computer
The steps required to download and configure VPNBook are given below.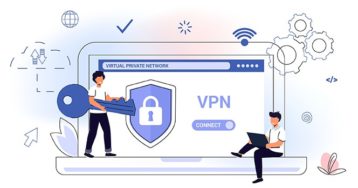 Go to the official VPNBook website and click the download button.
Select either OpenVPN or PPTP. Most users recommend OpenVPN over PPTP. Create a username and password.
Once the download is complete, open the zip file on your computer, copy the data inside, and paste it in the address C:/Program files/OpenVPN/config (or an equivalent address in your computer).
Click the start menu to find OPENVPN and click on it to open it. Next, Right-click to select your preferred profile, then click connect so you can access the VPNBook.
To use VPNBook, enter the username and password created in step 2 and choose a server to connect to.
How to install VPNBook on iPhone
Unfortunately, VPNBook does not have a dedicated app, so it relies on OpenVPN GUI, a free, open-source software provided by the creators of the OpenVPN standard. While it is not technically possible to install VPNBook on iPhone, it is possible to download the OpenVPN app to connect to VPNBook on iPhone.
How to install VPNBook on Android?
There is also not a dedicated VPNBook app for Android, so the process is the same to connect to VPNBook on Android. Download and install the OpenVPN app and connect to VPNBook from here.
VPNBook Company Information
Company information is crucial because it shows the company has nothing to hide and is reliable. To this end, VPNBook doesn't score highly. The company owner isn't known, and no phone number is provided. However, the VPNBook headquarters is located in Switzerland, which is an excellent location because is it legal to download any copyrighted material for free, provided it is for personal use. The company's customer service department is in Zurich.
The summary of the VPNBook company information is provided in the table below:
CEO Name
Not provided
Company Address
Not provided
Company Phone No./Email
contact@vpnbook.com
Foundation Date
Not provided
Who is the owner of VPNBook?
Not known
Where is the VPNBook Headquarters?
Switzerland
How many employees does VPNBook have?
Not known
What are the social media accounts of VPNBook?
Twitter: @vpnbook
Facebook: @VPNBookNews
What is the VPNBook Logo?
What are the alternatives to VPNBook?
There are several alternative browser VPNs to VPNBook, 4 of which are listed below.
1. VPNBook Vs CyberGhost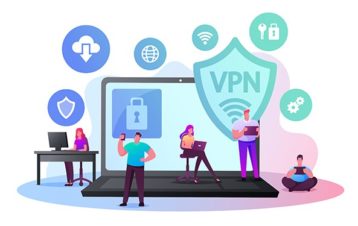 CyberGhost's subscription cost is a bit higher than the industry average but it has excellent features and a good reputation for security. CyberGhost is a powerful VPN service that unblocks Disney+, Amazon Prime, BBC iPlayer, and US Netflix. It is preferred by most users because it doesn't collect or retain search preferences, browsing history, or logs. This means CyberGhost won't have any information tied to the user's IP address.
2. VPNBook Vs ExpressVPN
ExpressVPN is superior to VPNBook in many respects, despite being a paid service. ExpressVPN is among the largest VPN providers, and it is pretty reputable, particularly in the commercial virtual private network market. Express VPN runs from RAM (a volatile memory) booted from a read-only disk and its security and privacy are excellent. This VPN is one of the most expensive VPNs available but still offers good value for money. ExpressVPN can unblock streaming sites and is faster and more secure than VPNBook.
3. VPNBook Vs Surfshark
SurfShark is one of the best VPNs when it comes to affordability. It is among the cheapest VPNs, with the lowest subscription, costing only $1.99 per month on some plans. Surfshark works with nearly all streaming services and offers secure protocols. This VPN has a stringent no-logging policy and supports unlimited connections.
4. VPNBook Vs NordVPN
NordVPN is one of the biggest and best VPN providers. This VPN service provides excellent features for convenience, privacy, and security. Some other features that users like about NordVPN are that it blocks ads and offers adequate DNS leak protection, thanks to its robust encryption. It also has a kill switch, which adds to its user protection. NordVPN comes with a strict Privacy Policy and a thoughtful no-logging policy in addition to anonymous payments, which all work together to protect users' data. This VPN supports dedicated peer-to-peer servers, up to six simultaneous connections, and native apps. In addition, NordVPN can support more connections when used with a VPN router. These features make NordVPN user-friendly and secure.
VPNBook isn't perfect, as is evidenced by its features and capabilities, especially when compared to leading VPN providers. However, it is able to connect users to US Netflix, which is commendable, which puts this VPN in competition with Chrome leading VPNs and Firefox Leading VPNs. With a UK server, automatic WiFi protection, and kill switch capability, VPNBook could be a leading free VPN.