Roblox is a very popular game currently and has only gained popularity since releasing in 2006. Over 30 million players are reported to play the sandbox game. Roblox has attractive features for individuals, starting with the opportunity to explore creativity by creating games on the platform, perhaps even earning income from doing so. The game also has various activities and games to challenge individuals daily, attributing to Roblox's massive success.
Some countries have limitations for Roblox that keep users from accessing the game. Roblox is banned in various countries such as Jordan, the UAE, Guatemala and North Korea. Also, individuals cannot play the game over public networks, like at work or school. Individuals can use virtual private networks (VPNs) to bypass those limitations. Using a VPN is important for individuals who want to bypass all types of restrictions and play the game from any location globally. VPNs are also important to guarantee Roblox gamers' online security while playing the game. There are many VPNs for individuals to select. This article will guide readers to make the right choice in terms of which VPN to choose. The best VPNs for Roblox are listed below.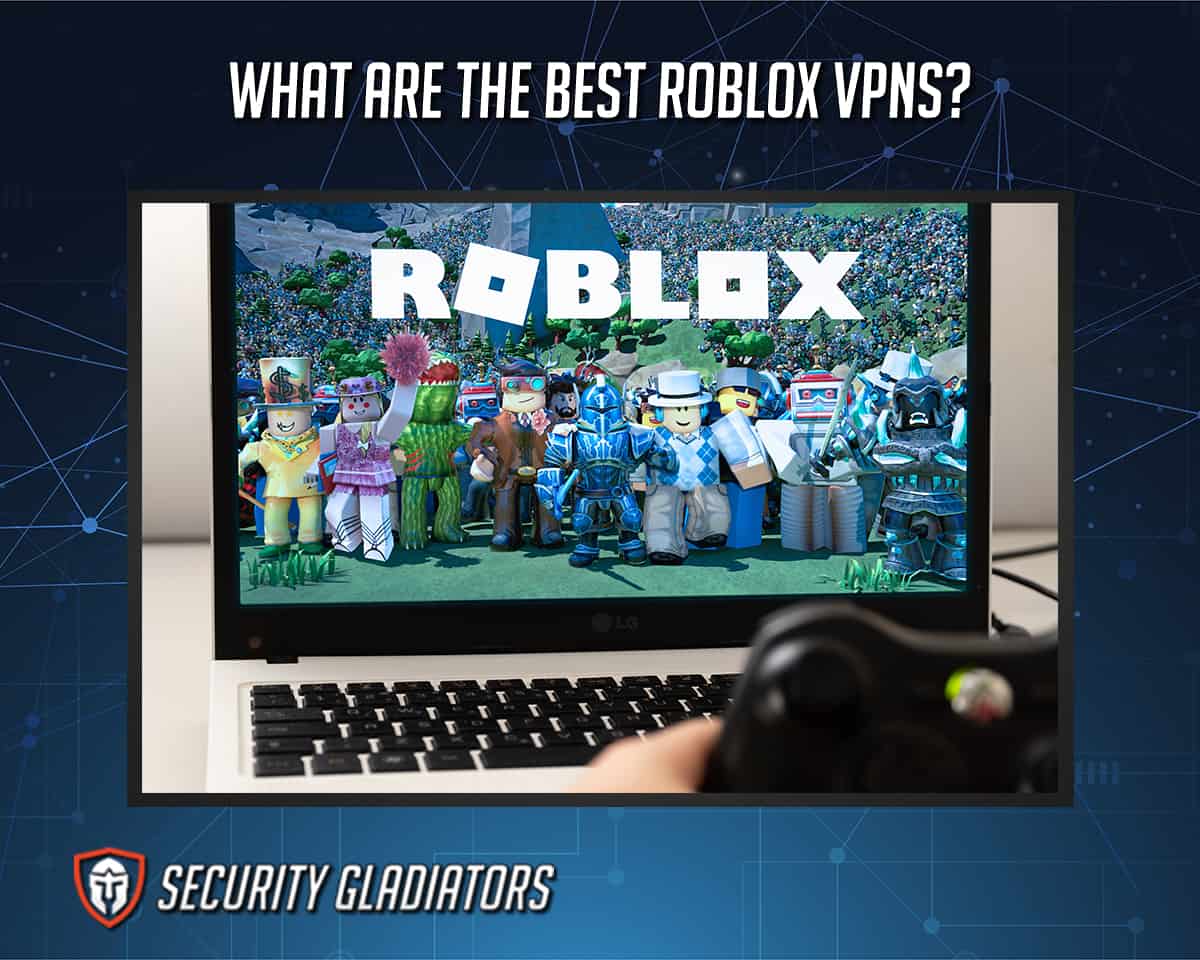 NordVPN
Surfshark
IPVanish
Hotspot Shield
ExpressVPN
BulletVPN
1. NordVPN
NordVPN is a VPN service owned by Nord Security. The platform is highly rated and has all the essential features for Roblox. Users can easily find the optimal server using this platform for Roblox. The VPN has more than 5,000 servers in 60 countries for users to access Roblox. Surfshark works by using the obfuscation features to break through government and network blockages without being detected.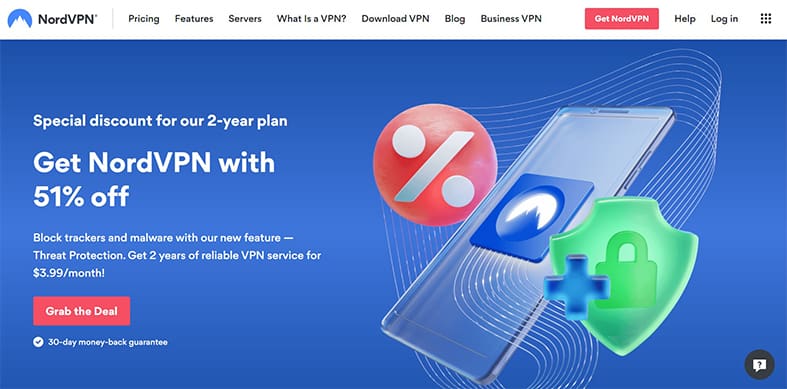 One of the features of this VPN is the high speeds provided by the servers. The servers offer a 100 Mbps connection with over 74 Mbps download speed and 48 Mbps upload speed. NordLynx protocol is an improved version of the WireGuard protocol that helps improve the platform's average download speeds.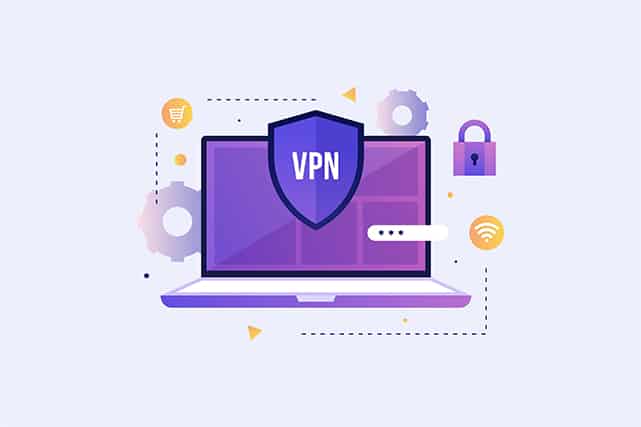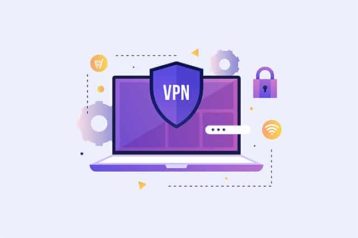 Another NordVPN feature includes the AES 256-bit encryption to protect users' devices. The encryption is the strongest available among VPNs and has a 204-bit Diffie-Hellman key. Other security features that secure Roblox users include kill switch options that prevent individuals from connecting to unsecured sites. Also, NordVPN has obfuscation, DNS leak protection and double-hop connections – all crucial privacy and security functions for Roblox users playing using the VPN.
Individuals who have the Tor browser are thrilled to find out that NordVPN supports the network. The tool comes in handy for individuals who cannot access Roblox due to geographical or regulatory restrictions. The SmartPlay feature on the platform facilitates unblocking Roblox for video gamers in geo-restricted locations.
NordVPN is located in Panama, meaning the platform complies with the strict no-logs policy promised to users. Roblox gamers using the VPN are assured of privacy because the platform marks users' IP addresses. Also, the user interface is easy to use, attracting Roblox gamers to use the VPN for gaming.
The servers enable individuals to access geo-restricted Roblox video games. Another advantage is that the VPN offers Roblox gamers super-fast speeds when connecting with the NordLynx protocol. Users also enjoy premium privacy and security features such as obfuscated servers, split tunneling, Smart DNS and a kill switch.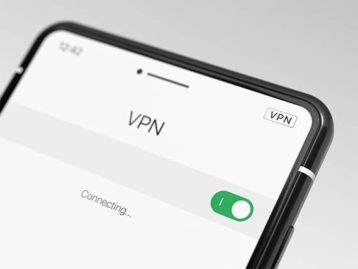 NordVPN also has fantastic applications to support major streaming platforms like Netflix. If users run into problems on the platform, there is 24/7 live chat support to sort out the issue as quickly as possible. These features prompted a recent NordVPN review to rate the service as the VPN for Roblox.
NordVPN also has some downsides, including speed fluctuations that some individuals may encounter while playing Roblox. The VPN also has no port forwarding and doesn't offer new users a free trial to check out NordVPN's prime features. Some users may feel inconvenienced to click twice to disconnect from the VPN.
NordVPN has three subscription packages. A one-month NordVPN subscription costs $11.99 per month, while a one-year payment plan costs $4.99 per month. The two-year plan costs $3.99 per month and is the cheapest among the three payment plans.*
The VPN works by keeping gamers' connections anonymous and secure. NordVPN hides users' IP addresses and reroutes internet traffic to an independently-owned VPN server via an encrypted connection.
---
2. Surfshark
Surfshark is a Nord Security-owned VPN that gamers can use to play Roblox. A Surfshark review rated the VPN as one of the best in the market, offering amazing features at relatively cheap prices compared to other VPNs. Surfshark has more than 3,000 servers in 65 countries for users to take advantage of.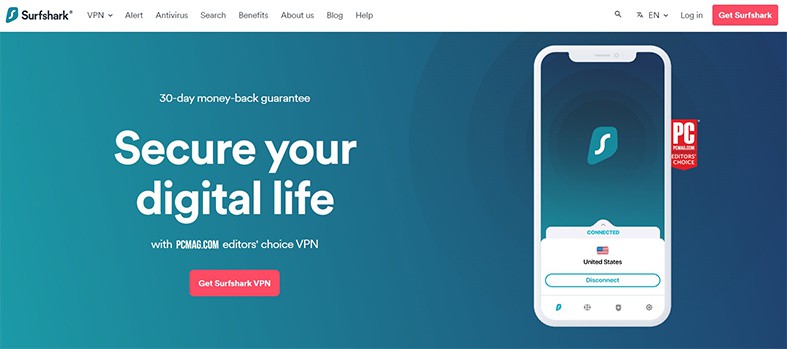 Surfshark has many features that Roblox players may find convenient. One of the features is the platform's ability to unlock the game in locations that have geo-restricted Roblox. The access is enabled by Surfshark's NoBorders feature, initially designed to outsmart VPN censorship in China and the UAE. Also, an obfuscation feature blocks a user's ISP from detecting the VPN and blocking users from accessing certain content.
Another feature Surfshark has is the high-ranking WireGuard tunneling protocol. WireGuard offers users amazing speeds that some individuals have reported to average 262.6 Mbps from a 300 Mbps baseline. The speeds are greatly beneficial for playing Roblox and bypassing major streaming platforms' geo-restrictions to access services such as Netflix or BBC's iPlayer. The privacy features on Surfshark don't slow down the speeds, making the VPN compete with other VPNs in offering users amazing speeds.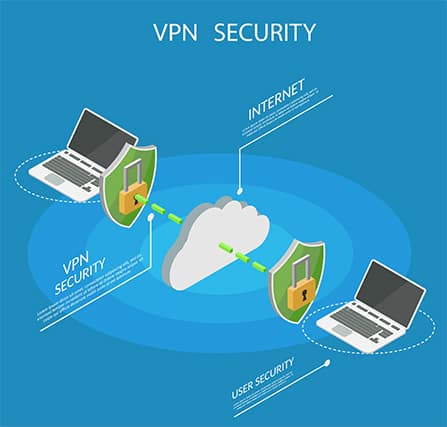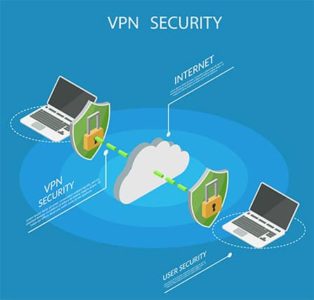 Surfshark has good security features for users, including military-grade encryption to secure anonymity while using the VPN. Also a part of the security features is CleanWeb, which automatically blocks malware and trackers from users' devices. The platform's strict no-logs policy is laudable because the platform doesn't track or store users' information, which can be vulnerable to cybersecurity threats while playing Roblox.
Using Surfshark has many advantages for users, starting with affordable subscription packages for individuals. Individuals are pleasantly surprised to find out that the VPN has great features at cheaper rates than other competing VPNs. Also, the fast speeds are a great feature for individuals to take advantage of while playing Roblox. Surfshark users can access and play games on various devices and operating systems, including Android, Windows, Linux, iOS, and macOS. Surfshark can also be installed manually on routers such as DD-WRT, Tomato and Asus. The VPN provides unlimited device connections, reliable security features and unlocking geo-restricted services. All these features make Surfshark a top-tier VPN.
This VPN's limitation is the lack of port forwarding. Surfshark also lacks the in-depth functionality that more advanced competitors offer individuals. Another downside is the lack of clarity about the differences between the Camouflage and NoBorder modes on the platform.
Roblox gamers can access Surfshark by subscribing to the VPN's one-month package, which costs $12.95 per month or the 12-month plan, which costs $3.99 per month. The most affordable subscription package on this platform is the 24-month plan, which costs $2.30 per month.*
---
3. IPVanish
IPVanish is a versatile and user-friendly VPN with some of the most positive attributes a Roblox gamer wants. The VPN is excellent because IPVanish has good features at very affordable prices. Important gaming aspects like great connection speed and low ping are exactly what IPVanish offers.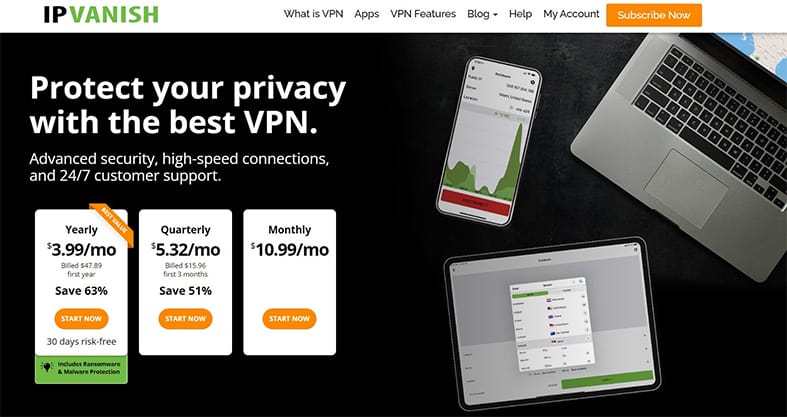 What makes IPVanish stand out from competitors is the platform's display of live ping times for servers. This feature is completely unique to this VPN alone. Individuals noted this feature in an IPVanish review that lauded the VPNs apps for displaying so much information for users.
Some of the features that Roblox users find useful include IPVanish's impressive server distribution globally. The VPN has over 2,000 servers in more than 50 countries spread across six continents. The fleet of servers gives users a great choice to choose which one to connect to.
Online security is a must for all VPN users. IPVanish doesn't disappoint users in that regard. The VPN has an obfuscation feature that users can toggle on or off whenever necessary. Also, an XOR cipher blocks third parties or ISPs from detecting that an individual is using a VPN. Therefore, IPVanish users can bypass Roblox's geographical restrictions.
IPVanish also has great connection speeds. The J2 Global-owned VPN has highly functional speeds made possible by the WireGuard tunneling protocol. This feature enables Roblox gamers to take advantage of the VPN's speeds, the average download speed reaching 239.53 Mbps of a 300 Mbps baseline. The speed secures IPVanish's place amongst the top-tier VPNs globally. As far as price goes, IPVanish costs $10.99 per month when users subscribe to the one-month package, $5.32 per month on the three-month package and $3.99 per month on the one-year package.*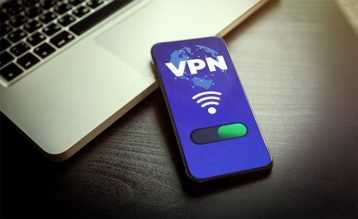 User anonymity is another great feature. The platform preserves individuals' privacy while gaming on Roblox with a zero logs policy. The policy states the platform's commitment to protecting user details from being accessed by third parties. Also, IPVanish has DNS leaks and IPv6 detection systems to identify possible system security lapses.
Some of IPVanish's advantages include the VPN's geographically varied servers for Roblox users to access even in geo-restricted locations. Another advantage is that IPVanish offers one of the lowest prices for the yearly subscription package. Also, the platform supports unlimited connections on various devices and platforms like Mac, Linux, Android, Linux, PC and iOS. The automatization options are also a great advantage for this VPN.
Despite the advantages, IPVanish isn't without any shortcomings. One of the downsides of using this VPN for Roblox gaming is that IPVanish doesn't work in certain locations, specifically China. Also, IPVanish's U.S. servers are considerably slower than European servers, which may inconvenience some users. Other disadvantages include the VPN's price increase every year. Finally, users have to install the VPN on Linux devices manually.
---
4. Hotspot Shield
Hotspot Shield is a good choice for individuals to play Roblox securely. The VPN also comes in handy to give users access to watch TV shows or movies while abroad. Hotspot Shield has designated servers to enable individuals to play games or stream content. The virtual private network is owned by Pango Inc. dba Aura and has approximately 1,800 servers in more than 80 countries. Individuals can connect the VPN to up to five devices and Hotspot Shield doesn't impact users' speeds.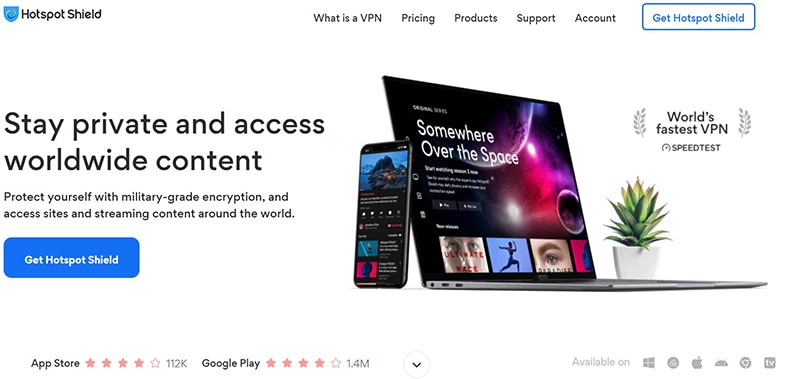 Recently, a Hotspot Shield review noted that the VPN has great potential to deliver good speeds for all games. The speeds are enabled via the platform's Catapult Hydra protocol, which the provider claims to be twice as fast as the OpenVPN protocol over lengthy distances. The service also has various security and privacy features to guarantee users utilizing the platform for Roblox gaming are guarded against cybersecurity threats. These features include protection from IPv6 and DNS leaks, 256-bit encryption and a kill switch.
Hotspot Shield has a no-logs policy, meaning the platform doesn't keep users' personally identifiable logs. Therefore, Roblox gamers using the platform don't have to worry about being tracked by malicious and unwanted third parties.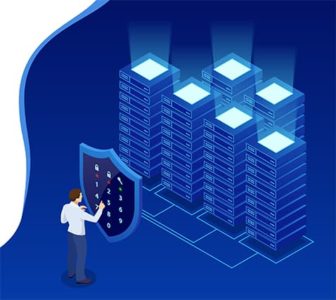 The VPN has a simple-to-use interface for individuals to access easily. Individuals can use the VPN by selecting a location from the server networks available and opening up the Roblox game. Hotspot Shield does all the essentials despite being quite basic.
Individuals can access Hotspot Shield on various devices via the VPN's applications on Windows, macOS, Linux, Android and iOS. Another alternative for users to play Roblox securely is to manually configure the VPN to perform on supported routers.
The advantages of using Hotspot Shield are many, starting with the solid security features that ensure Roblox gamers are free from cybersecurity threats. Another advantage of using the VPN is that Hotspot Shield has specific servers dedicated to gaming or streaming. The platform's speeds are also reasonable for individuals playing online games like Roblox. The VPN is simple to use and the free version has features for individuals to sample without subscribing to the paid versions.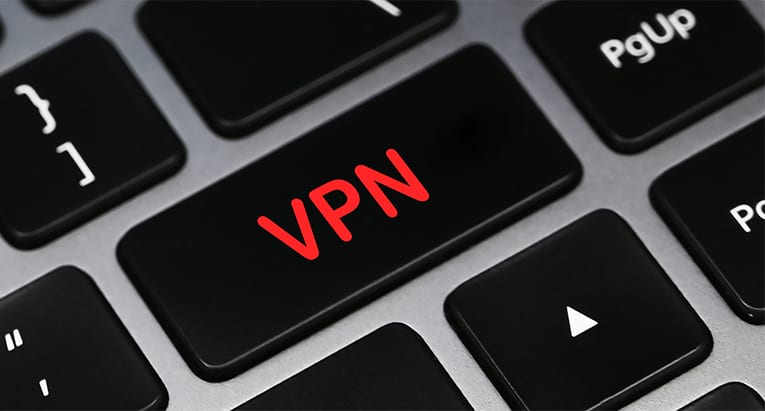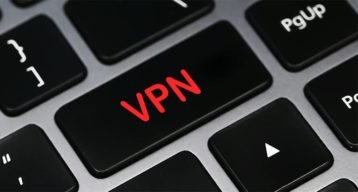 Then come the downsides of using this VPN for Roblox. First, Hotspot Shield is based in the United States of America, a significant member of the Five Eyes Alliance. Being a member of the Five Eyes Alliance means that the VPN must submit user data to government authorities for intelligence. In the process, users' privacy is violated, negating the reason why individuals use VPNs in the first place.
Another disadvantage of using this VPN is that Hotspot Shield logs user information that can help track individuals. The personal information the VPN collects includes email addresses, users' names, hardware type, language, OS version, unique mobile ID and network information. Also, the kill switch function only works for Windows devices.
Aside from the free edition, Hotspot Shield offers two pricing tiers: $7.99 per month for "Premium" and $11.99 per month for "Premium Family" (if customers choose the yearly option).* Hotspot Shield works by encrypting users' web traffic when connected to the platform. The web traffic is rerouted via Hotspot Shield's VPN servers, encrypting the data. The servers act as a tunnel for users' data to travel through without compromising security.
---
5. ExpressVPN
ExpressVPN is a virtual private network with various uses for individuals, including unblocking geo-restricted games. The VPN is one of the top-rated platforms with good features for Roblox gamers to enjoy. The platform is owned by Kape Technologies, a software company based in the United Kingdom.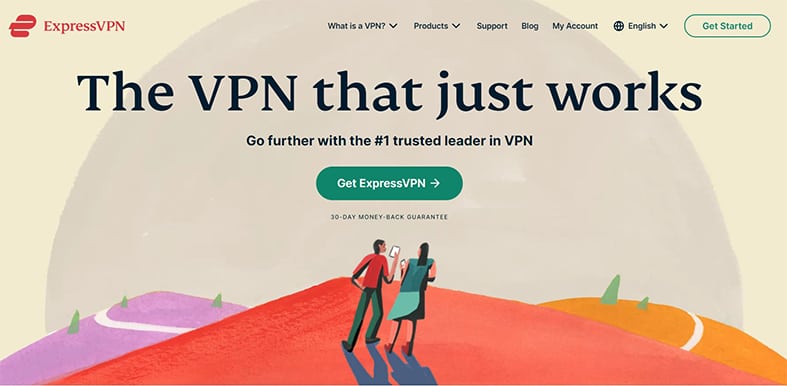 A recent ExpressVPN review heaped praises on the platform's features, including providing users with superb connections. Individuals can also use the VPN to bypass network or regional restrictions on certain content. The provider has proved to be a capable VPN for users to access a vast range of content on various platforms like Hulu, Amazon Prime Video, Netflix and Roblox.
ExpressVPN has more than 2,000 servers in 94 countries, the largest among the available VPNs. The VPN values users' privacy by enforcing a no-logs policy that ensures that no user data is retained on the platform. One of the features that stand out on this platform is the "Lightway" protocol, which is easy to audit. The protocol is proprietary to ExpressVPN and delivers fast speeds.
User security is also important to the VPN. For instance, ExpressVPN has 256-bit encryption, protection from IPv6 and DNS leaks, OpenVPN protocol and a kill switch. The VPN also has split tunneling, a feature that lets users let specific apps go through the platform.
Many individuals who use VPNs may experience a slight drop in speeds while using the platforms. ExpressVPN is no exception, but the platform has such a little impact on speeds that users barely notice the drop. No matter the users' location, there is a guarantee that ExpressVPN delivers better ping rates and low latency, perfect for a Roblox.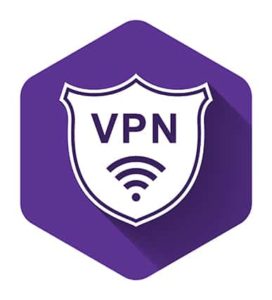 The VPN has many advantages. First, ExpressVPN can consistently unblock Roblox for users in locations where the game has restrictions. Another advantage of using the VPN is the fast speeds and low latency users have while gaming. The platform's TrustedServer technology and DDoS protection are great features when using ExpressVPN. There are easy-to-use applications for all devices connected to ExpressVPN, so the user doesn't have to go through the trouble of a problematic user interface, which is another advantage.
Like all the VPNs available today, ExpressVPN isn't without any challenges. Users learning how to play Roblox in UAE with a VPN may be disappointed to know that the platform is only limited to four servers within that country. Another downside is that the platform allows only five simultaneous device connections. Five simultaneous connections are not ideal for larger groups or families that want to use the VPN for gaming. The final downside is that ExpressVPN is the most pricey VPN for Roblox, so users have to pay more to access certain features that other VPNs offer at cheaper rates.
ExpressVPN works by using strong encryption to prevent gamers' activities from being monitored by other third parties such as internet service providers (ISPs). The platform employs TrustedServer technology. This technology ensures that no user data remains on ExpressVPN's servers globally. The VPN also unblocks streaming content and Roblox by bypassing geo-restrictions.
ExpressVPN is available in three subscription plans: one-month, six months and 12 months. The one-month plan costs $12.95 per month, while the six-month plan costs users $9.99 every month. The annual plan is the cheapest here, costing $6.67 per month.*
---
6. BulletVPN
BulletVPN is an Estonia-based VPN that Individuals can use to bypass Roblox's geo-restrictions. The VPN has over 100 servers in 55 countries, enabling gamers to easily find the most suitable one for gaming. BulletVPN has UltraHD servers for Roblox gamers to connect and enjoy fast speeds no matter the location of the server a device is connected to. One BulletVPN review reported that connecting to a server took up to three seconds. The short connection time is quite impressive for individuals who don't want to go through the trouble of looking for the nearest servers to connect to.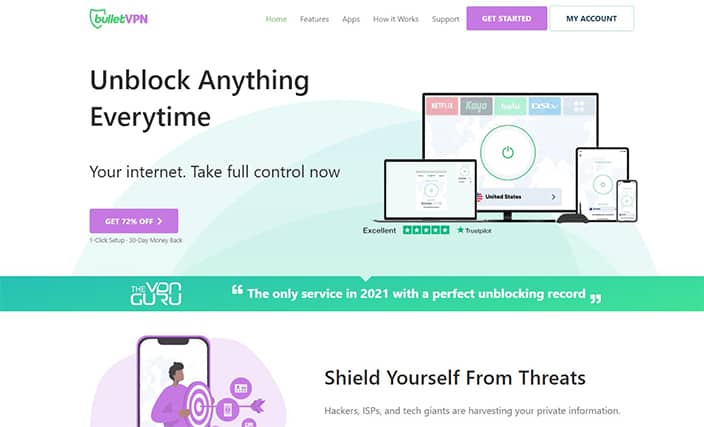 Connecting to a BulletVPN server to play a Roblox game doesn't significantly reduce the connection speed. The VPN encrypts the connection, but individuals hardly notice the speed drop that using a VPN can bring. Users can play Roblox and other online games via the VPN without witnessing lag and buffering issues.
BulletVPN has a simple-to-use interface, especially the BulletVPN Windows client. The application is sleek and neat, with self-explanatory buttons and simple settings for individuals to access easily. Also, individuals don't experience problems finding the servers list, sorting the servers by name or load or favoriting servers.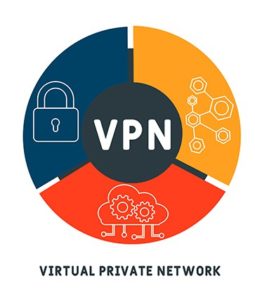 The VPN supports various devices that individuals can use to play Roblox, for instance, Windows, Mac, Android, Xbox 360, Xbox One, iOS and PS4. The VPN also has dedicated applications for individuals to use on Amazon FireTV, FireStick, Android TV and NVidia Shield TV.
Another feature of BulletVPN is that the platform lets users choose from the available protocols such as OpenVPN, PPTP and L2TP. The OpenVPN protocol offers Transmission Control Protocol (TCP) and User Datagram Protocol (UDP). The protocols are effective for individuals to bypass geographical restrictions.
Security is vital for any VPN, including BulletVPN. The platform uses industry-standard 256-bit AES encryption to protect user data from leaking or being monitored by third parties. Also, a feature on the VPN named Bullet Shield secures users' browsing data from security leaks. A kill switch is necessary to prevent users' Roblox devices from connecting to unsecured sites. BulletVPN provides this feature to secure the platform's users from suspicious sites.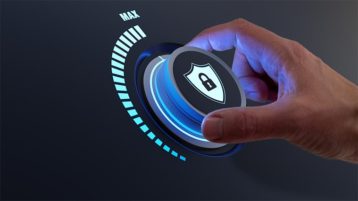 Some streaming or gaming devices like PS4, Apple TV, Xbox One and smart TVs don't have native VPN clients. The lack of native VPN clients means there is no way Roblox players can install the VPN on the device. Therefore, individuals would want to learn how to unblock Roblox without a VPN. BulletVPN has the perfect solution. The VPN is one of the few VPNs that give users Smart DNS proxy services. These services are powerful features for BulletVPN users to unblock geo-restricted Roblox games.
Some of the advantages of using BulletVPN for Roblox include fast speeds. The speeds are made possible by the VPN's use of premium-grade carrier lines. Also, the VPN's servers are not overloaded, so gamers can enjoy connecting and playing Roblox without encountering speed issues. Another advantage Roblox gamers can get by using BulletVPN is the ease of using the platform. The VPN has a user-friendly interface. This simple interface ensures that individuals don't encounter difficulties while using BulletVPN. Also, the platform helps individuals unblock geo-restricted Roblox games globally.
BulletVPN isn't without downsides, starting with the VPN's lack of important VPN features like split tunneling. The VPN may also be expensive for some users. The final downside is that the platform doesn't have browser extensions.
Individuals can access the Nixworks OU-owned VPN by subscribing to any of the platform's three payment packages. The one-month plan costs $10.98 per month, the 12-month plan $7.50 per month and the three-year plan $3.29 per month.*
*Note: Pricing details are accurate as of May 2023.
---
What Makes a VPN the Best for Roblox?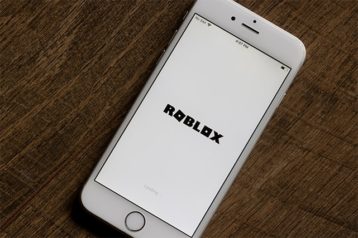 A VPN download for Roblox is essential to access the game without experiencing lag and geo-restrictions. Individuals need to be careful when choosing a VPN for Roblox because different VPNs have different features that individuals would prefer. The best VPN for this game should have amazing qualities, starting with the platform's fleet of servers. A VPN with many servers enables individuals to connect and play Roblox from any location.
Another quality that makes a VPN good for Roblox is if the platform has reliable services. A good VPN should enable individuals to connect to any network and access Roblox from any whereabout without experiencing setbacks.
An obfuscation feature should also be part of a good VPN's subscription package. This feature enables individuals to bypass VPN usage restrictions and access Roblox even from geo-restricted locations.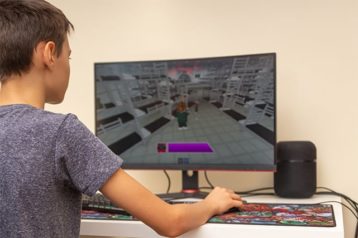 A good VPN for Roblox should also prioritize user safety and privacy by having good security features. Good VPNs exist to protect users' data from online threats like malware, spyware and hacking. Individuals should opt for VPNs with strict security features to be assured of privacy and security while playing online games like Roblox.
Pricing is another aspect that determines whether a VPN is the best for Roblox or not. VPN users should carefully compare the platform's prices to the range of security and other features necessary for Roblox. The best VPN should give users value for the money paid to access a VPN's services.
Customer support is the final quality users should look for in a VPN. The best VPN should give customers 24/7 customer support, including phone calls, live chat, social media response and reliable ticketing systems.
Can You Get Banned for Using a VPN on Roblox?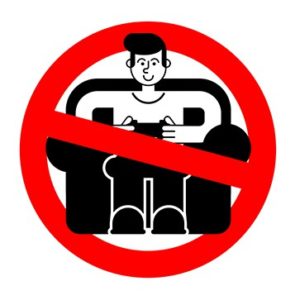 Yes, a user can get banned for using a VPN on Roblox. However, getting banned on the platform depends on what the VPN is being used for. If the user isn't on record for violating the game's terms, using a VPN doesn't conflict with Roblox's terms of service. For instance, if the user has committed a serious Roblox offense, the game serves a one-week IP ban. This ban blocks the user's IP address from accessing the game, so using a VPN to hide the IP address and play Roblox means a user violates the game's policies.
If caught, there are serious consequences that can be faced, including getting an IP permanently banned and the account deleted for good. Getting around a ban is regarded as an "attempt to disable or circumvent any security or other technological measure designed to protect the service," as outlined in section 6-A (4) of the game's policies.
Conversely, using a VPN to bypass geographical and network restrictions will not land the user in trouble with Roblox to guarantee one being banned from the game.
Is Roblox Dangerous in Terms of Privacy?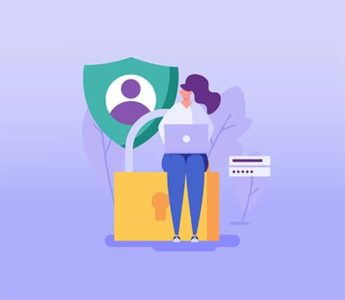 No, Roblox isn't dangerous for users' privacy. The platform strives to provide premium privacy features to guarantee a safe and private environment for users. One of the privacy features of the game is chat filters. The filters prevent personal information and inappropriate content from displaying on the site.
The game collects individuals' personal information when using the app or website. The platform has a privacy policy that details the information collected, how the platform uses it, and who Roblox shares the information with. The privacy policy applies to every Roblox user worldwide, and the platform follows the personal information laws set in different countries. However, collecting user information has certain vulnerabilities, as hackers can access the system and steal individuals' private data. Accessing this information exposes Roblox users to cybersecurity threats like malware and spyware.
Examples of laws Roblox has to follow include the Children's Online Privacy Protection Act (COPPA) in the United States. Other examples include the General Data Protection Law (LGPD) in Brazil and General Data Protection Regulation (GDPR) in the United Kingdom and the European Union. The laws give children under the age of 13 (for COPPA) data protection rights.
Aside from the privacy policy, Roblox users can take further precautionary measures to preserve anonymity. Using VPNs is ideal in this case, as the VPN encrypts the users' connection, preventing unauthorized parties from accessing private information. The best VPN for privacy while gaming on Roblox should have obfuscated servers. Such servers hide that individuals are connected to a VPN while playing Roblox.
The United Arab Emirates government restricts individuals from the country from playing Roblox. However, one can use a VPN to play Roblox within the jurisdiction. Also, there are other ways for individuals to learn how to play Roblox in the UAE with no VPN. Playing Roblox in UAE with no VPN is possible through Smart DNS proxy services to help individuals unblock geo-restricted Roblox games.
Is Roblox Dangerous in Terms of Security?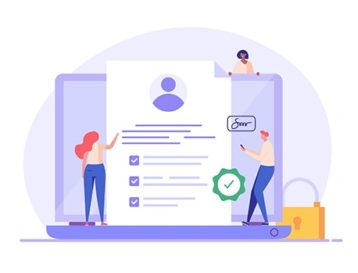 No, Roblox is not dangerous for individuals to play. The platform gives individuals the necessary safety tools to protect gamers, including children. The features include parental controls and account restrictions to prevent children from accessing age-inappropriate content. Also, a two-step verification feature prevents third parties from logging into one's Roblox account even with a password. Only the owner of the Roblox account can unlock the account via a password and a security code sent directly to the email.
Roblox has some security vulnerabilities that may be of concern to users. There have been allegations of the Roblox app exposing users' data, according to a CyberNews report. There were four avenues where user data was left vulnerable. The vulnerable areas include inadequate hashing algorithms, Roblox Android manifest file misconfigurations, hardcoded API keys and Janus susceptibility. The Mobile Security Framework, a mobile apps security performance test, gave Roblox Android app a low security score based on these vulnerabilities. Some of those security issues have since been sorted, but individuals still face user data security vulnerabilities.
Individuals can also take responsibility for keeping accounts safe from malicious third parties. Keeping a Roblox account safe involves several user actions like keeping passwords and cookies private. Sharing one's login information with other people or filling out online surveys may lead an individual to lose a Roblox account. Roblox employees do not ask for users' passwords. Therefore, individuals should not trust third parties who ask for personal information under the guise of being Roblox employees.
Pro Tip:
Another security measure individuals can adopt is to log out of the Roblox account after finishing a game. Keeping the account logged in poses a risk to Roblox users. Somebody else can use the device and access one's account easily, especially where individuals share the device.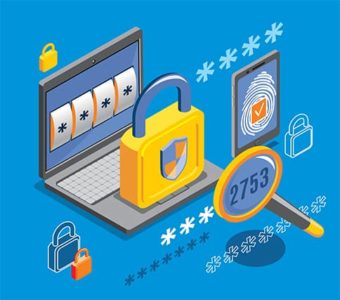 Using a unique password is an effective Roblox security measure individuals can adopt. Individuals should have different passwords for different accounts, including Roblox. Also, the password should not be predictable. Individuals should use letters, symbols and number combinations when creating passwords. The combination prevents someone from guessing a password and logging into a Roblox user account, compromising security. Also, avoid clicking on unknown sites while using Roblox, as some of the links lead to suspicious sites with cybersecurity threats like malware.
Finally, VPNs can be used to keep Roblox users' identities anonymous. VPNs encrypt users' data, as individuals connect to the platform's servers to hide IP addresses. The relocation of the Roblox user remains anonymous, something that prevents hackers from gaining direct access to the user's accounts. The best VPN server for Roblox should have excellent security features like 256-AES bit encryption, a kill switch and various protocols. The most secure VPNs individuals can use to play Roblox include NordVPN, ExpressVPN, Surfshark, IPVanish, BulletVPN and Hotspot Shield.
Is a VPN a Good Choice to Reduce Lag on Roblox?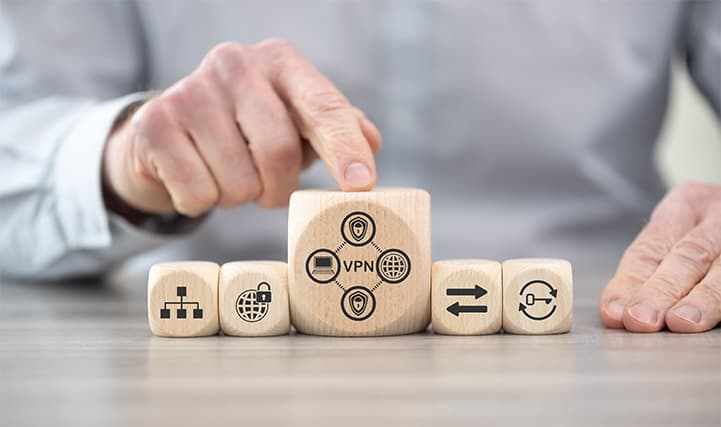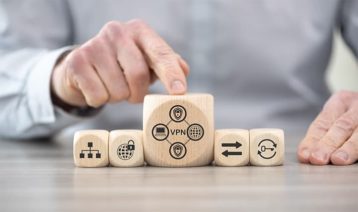 Yes, using a VPN is a good choice for individuals to reduce lag on Roblox. Lag occurs due to many Roblox users using different internet connection speeds to play the game. Users may experience internet performance issues, contributing to increased lag when playing Roblox. Using a VPN is the best way for individuals to lower ping rates and increase internet speeds. Individuals can use a fast and reliable VPN to improve ping and reduce lag while playing the game.
A VPN solves lag by bypassing bandwidth throttling and improving individuals' internet connections. The secret lies in individuals testing the VPN and finding a good route between the system and the game server. VPN developers develop a competitive advantage when offering faster routes to key server locations. Most of the developers host regional game servers in similar locations. Therefore, individuals can find better routes and experience better performance on such VPNs, reducing lag.