A
VPN, also known as a virtual private network, is a type of cybersecurity software that enables users to browse the web securely and anonymously. VPNs establish a real-time encrypted tunnel for users' data while connected to the internet, mask users' IP addresses and allow users to securely access public WiFi. Using the internet entails data transmission between the client and the server, and this can result in information being unexpectedly leaked to unauthorized parties.
However, a variety of VPNs are available for users' internet security. These VPNs offer distinctive features, with split tunneling being a significant one. Split tunneling is a VPN feature that allows users to send only a portion of the internet traffic through VPN encryption while the rest connects directly to the internet. Split tunneling allows users to experience foreign and local internet access even when connected to the VPN. There are several advantages of VPN split tunneling, including faster download speeds, bandwidth conservation, flexibility in network connections for remote workers and access to local resources such as network printers.
What are the Different Types of VPN Split Tunneling?
The different types of VPN split tunneling are listed below.
App-based split tunneling
Inverse split tunneling
URL-based split tunneling
1. App-based Split Tunneling
App-based split tunneling permits internet users to implement split tunneling at the application level. Users of a VPN can choose which applications are encrypted by the VPN and which connect directly to the internet. This split tunneling type is similar to the URL-based type.
The benefit of app-based split tunneling is that VPN users can easily access sensitive data on banking, insurance and medical apps on the users' devices.
2. Inverse Split Tunneling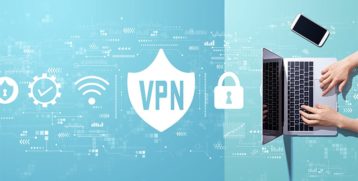 Inverse split tunneling ensures a user's connection is encrypted by default before the user chooses which application or URL does not require encryption. Inverse split tunneling is similar to firewall services that allow users to whitelist specific connections.
This type of split tunneling is safer than the other two since all user connections are encrypted prior to manual intervention.
3. URL-based Split Tunneling
URL-based split tunneling permits VPN users to encrypt specific URLs while keeping other connections unencrypted for open internet access. In this situation, a VPN browser extension could be really useful. Additionally, remote employees can use this split tunneling type to access work-related websites via VPN encryption.
URL-based split tunneling differs from inverse split tunneling in that encryption does not occur on the user's device but rather on the provided URLs. Notably, this tunneling can be browser-based.
What are the Benefits of Split Tunneling?
The benefits of split tunneling are outlined below.
Secure connection
Stream content without using foreign IP addresses
Conserve bandwidth
Work on a Local Area Network (LAN)
1. Secure Connection
Split tunneling enables remote workers to maintain a secure connection with respective work-related logins. This enables employees to utilize the public network without exposing the organization's data or documents to cyber threats. Split tunneling establishes secure internet connections to prevent spoofing and data harvesting.
2. Stream Content Without Using Foreign IP Addresses
Most times, internet users prefer simultaneous access to international and local content on a single device. A VPN with split tunneling provides users with a unique streaming experience by separating foreign IP addresses from local IP addresses. Users do not need to connect and reconnect a VPN to access different networks by using VPN split tunneling.
3. Conserve Bandwidth
One of the primary advantages of split tunneling is the potential to conserve bandwidth and avoid bottlenecks. VPN split tunneling allows users to safely split connections into encrypted and unencrypted traffic. Diversification reduces the volume of internet traffic traversing the VPN server, hence increasing internet speed.
4. Work on a Local-Area-Network (LAN)
Accessing LAN resources such as wireless printers and smart home appliances may be challenging if all connections are routed through a VPN. However, using a VPN that allows split tunneling will enable users to distinguish between VPN-required and VPN-optional resources.
What Are the Split Tunneling Security Risks?
The security risks attached to split tunneling are listed below.
Possible data exposure to hackers
DNS leaks
Risks attached with poor configuration
Bypassing security measures
When You should Use Split Tunneling
Users can employ split tunneling for various purposes. The method might be used when speed is crucial while also protecting sensitive data connections. If users are willing to share online activities between encrypted and unencrypted connections, split tunneling may be a viable solution in this situation, as well. For instance, users may prefer strong protection and a speedy connection when using services such as banking applications, school registration or medical services.
Split tunneling may also be advantageous when users travel, particularly in countries with restrictions on internet activity. Individuals can use split-tunneling VPN connections to bypass limitations and access local content. Users do not need to switch between devices or reconnect, as VPN split-tunneling is well-suited for encryption diversity.
Note:
While using VPNs, people may also need to access network printers while maintaining online privacy. Enabling the split tunneling feature on a VPN would allow the user to utilize any LAN resources easily.
How to Enable the Split Tunnelling Function on a VPN
Enabling the split tunneling function on VPNs is easy because most VPNs offer easy-to-understand interfaces. Most VPNs that support split tunneling also include instructions or support pages detailing how to activate split tunneling. Using NordVPN as an example, click on "Settings" and click the "Split Tunneling" option. To enable split tunneling, toggle the switch. NordVPN offers two split tunneling types: app-based split tunneling and inverse split tunneling. Choose any setting and start enjoying split tunneling.
How Do You Test Split Tunneling?
First, users need to test split tunneling based on the chosen split tunneling type. Users can determine if the connected apps can now access geo-restricted content for app-based split tunneling. In addition, IP addresses can be used for confirmation.
What is the Difference between Split Tunnel and Full Tunnel?
Split tunneling entails transmitting network traffic through two distinct channels, VPN encryption and an open network, whereas full tunneling enables the entire network data encryption. Full tunneling assures no unencrypted connection and provides better security than split tunneling.
Note:
Since full tunneling encrypts all data, users may experience decreased connection speed, while split tunneling provides faster connections.
Which VPNs Support Split Tunneling?
While there are many VPNs on the market, only a few completely support split tunneling. The best VPNs for split tunneling are listed below.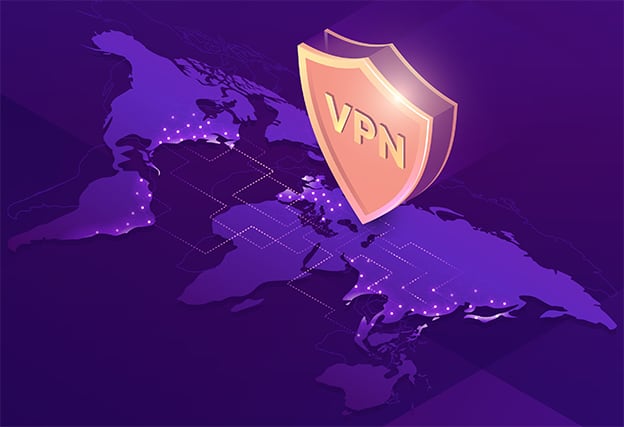 NordVPN
Surfshark
ExpressVPN
PureVPN
CyberGhost
IPVanish
Hotspot Shield
Private Internet Access
Ivacy