KProxy is not a VPN but rather an anonymous web proxy service that helps users conceal IP addresses. In other words, KProxy's primary function is to mask a user's IP address so that the user can stay anonymous online.
While KProxy offers a free plan, the service also sells three premium plans that cost $5 per 10 days, $10 per month and $30 every six months. These paid plans are the basic plan, premium plan and VIP plan, respectively.
KProxy's speed performance ranges between 25 Mbps and 50 Mbps. KProxy is available as a web browser extension, compatible with Google Chrome, Mozilla Firefox and Microsoft Edge, which can run on Windows, macOS and Android (via the Kiwi Browser) devices. KProxy utilizes the standard IPv4 protocol and currently serves clients in about 69 countries.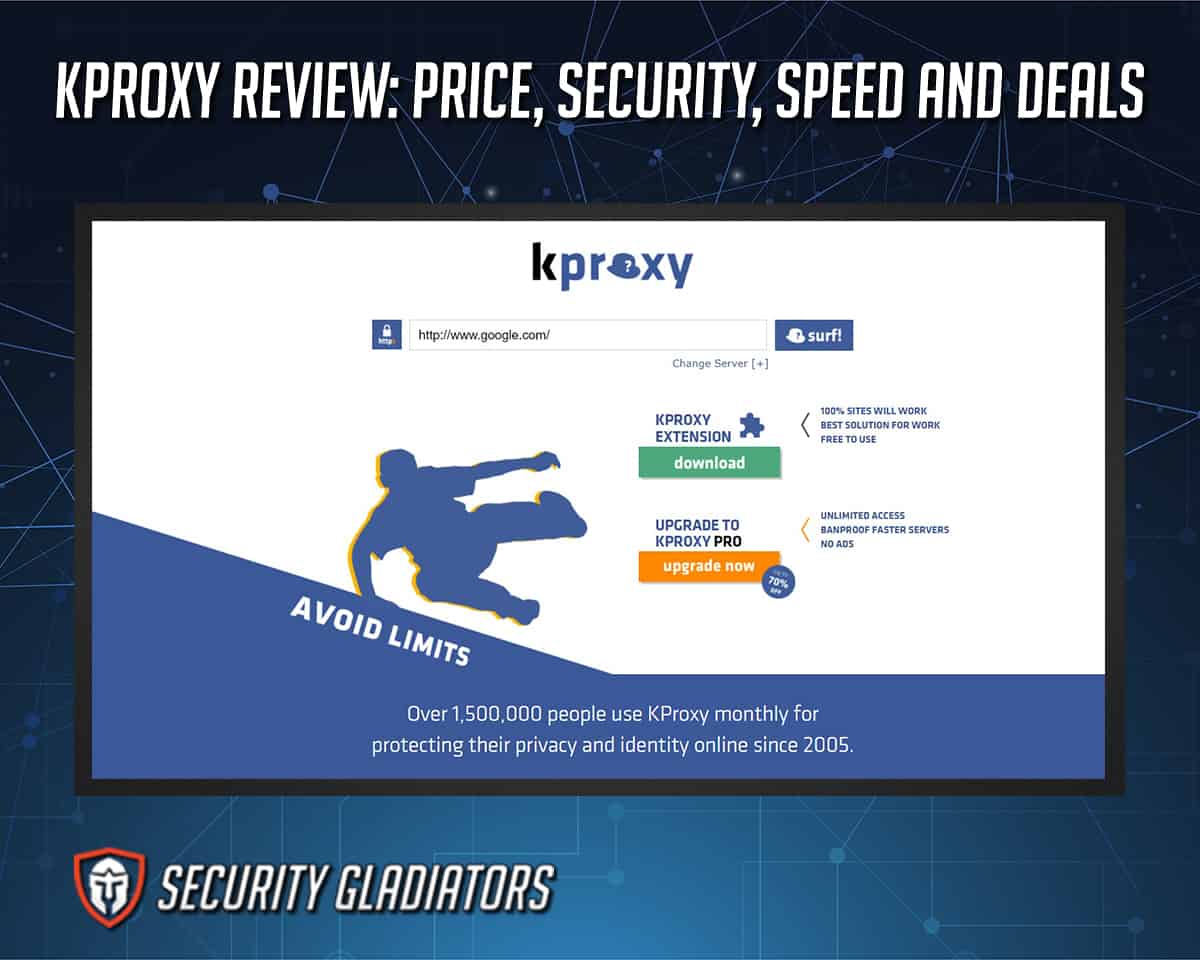 KProxy gives complete anonymity as a user's HTTP connection will be seen as a standard connection. Generally, KProxy helps users bypass filters and unblock georestricted websites. Furthermore, KProxy is used to escape traffic monitoring and ensure data encryption from web browsers to a target server. KProxy is reasonably popular with about 1.5 million users worldwide.
How does KProxy Work?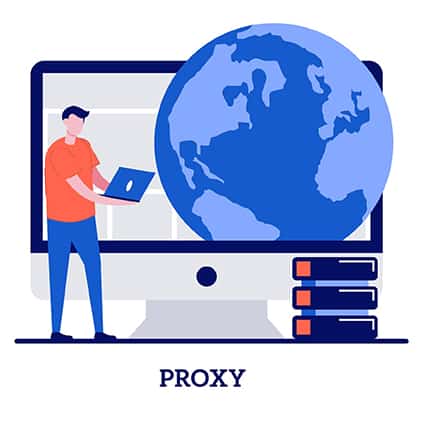 KProxy works in a simple way. A user can go to KProxy's website and enter the website address the user wants to visit. Then, KProxy automatically assigns a unique IP address that's different from the user's default IP. However, the free version of the service comes with a lot of ads.
Another way KProxy works is that a user can install the KProxy's extension on a supported browser, including Chrome, Firefox, Edge and Kiwi. Once the extension is installed as an add-on in the user's browser, KProxy is ready to go. The KProxy pro or VIP plan can help eliminate ads in this mode.
Users can also use a KProxy agent, which works directly with Chrome. This allows users to select a preferred server to start browsing anonymously. There is a portable version of this proxy agent available to download on KProxy's website. Once downloaded, users should unzip and run the .exe file to get started.
What is the Cost of KProxy?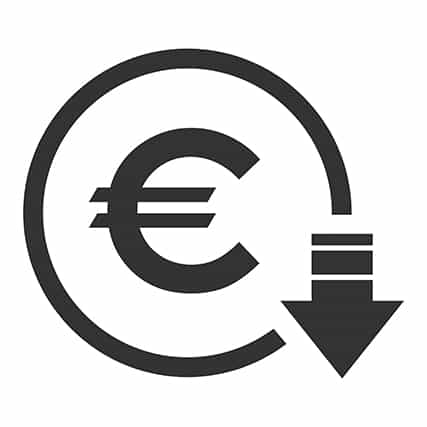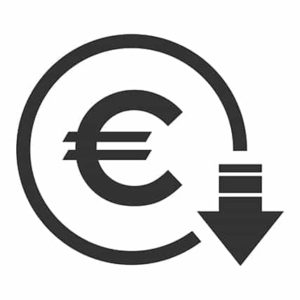 The price of KProxy depends on the plan a user intends to subscribe to. There are three plans starting from $5. The prices vary by the plan based on the duration of the subscription and services made available. These two factors mentioned determine the price of each subscription. The annual cost is $60 (or $30 every 180 days), while the monthly rate is $10.
So, how much does KProxy cost per month? The monthly package is $10, while other packages cost $5 for 10 days and $30 for six months.
This is important:
Does KProxy have a free trial? KProxy offers a free version, but users will have to deal with ad interruptions, as is the case with many other
freemium VPNs
.
What are the Deals of the KProxy Service?
The deals offered by KProxy are given below.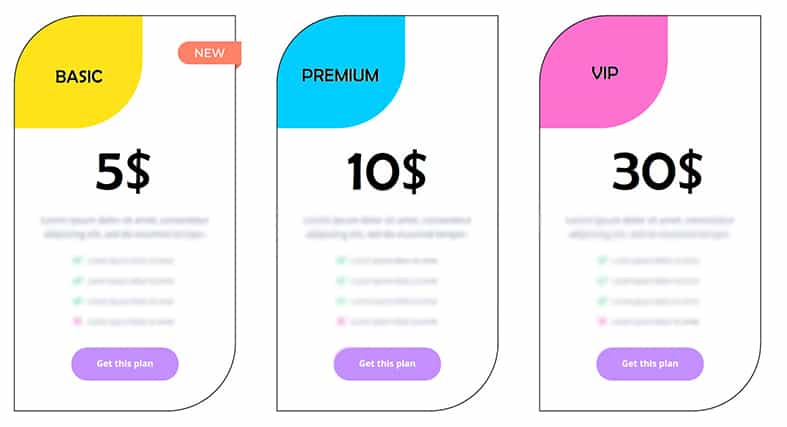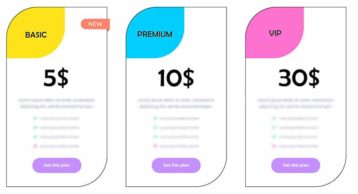 Basic Plan: The basic package is ad-free and grants users access to the unlimited KProxy extension and optimum servers. More so, there is also a 30-day money-back guarantee. This basic plan package costs $5 for 10 effective days.
Premium Plan: This package offers the same services as the basic plan. With the 30% discount KProxy is currently offering, the premium plan costs $10 for 30 effective days, with a 30-day money-back guarantee.
VIP Plan: This VIP package includes every service from the basic and premium plans, along with a 30-day money-back guarantee. With the current 70% discount, this plan costs $30 for 180 days (or six months) of usage.
Though KProxy is not a VPN, the service can be likened to the most economical VPNs. The KProxy cost is quite affordable, and the basic plan is the most popular among the packages.
Pro Tip:
Promo codes for KProxy can be found on various affiliate websites and VPN forums. Often, these promo codes come from KProxy to new customers who, in turn, post the codes on forums.
What Features does KProxy Provide?
The features KProxy provides are given below.
| | |
| --- | --- |
| How is the speed of KProxy? | The speed is great; in fact, KProxy is one of the fastest proxies. The speed compares to some of the top speed VPNs as well. The speed ranges between 25 Mbps and 50 Mbps. |
| How is the security of KProxy? | KProxy's security is great but lesser than the safest VPNs on the market. The portability of KProxy does not allow for heavy security, but the proxy still gets the job done. |
| What encryption technologies does KProxy use? | KProxy is not a full VPN service; hence there is no encryption technology. |
| Is there any leak that is detected for KProxy? | There have not been any reported leaks with KProxy. |
| Does KProxy have a kill switch? | KProxy's kill switch is in the form of starting/stopping the proxy. Also, the extension can be removed. There is also a button to turn the extension on or off. Similarly, the KProxy browser can be uninstalled. |
| Does KProxy provide DNS privacy? | There is no information about DNS privacy from KProxy, but the proxy assures users' privacy. |
| Does KProxy have a browser add-on? | Yes, KProxy has a browser add-on. The KProxy extension is available for Chrome, Firefox, Edge and Kiwi browsers. |
| Does KProxy keep logs? | KProxy's privacy policy statement outlines all of the logs the company keeps. Unlike many VPN services, which usually claim to keep no logs, KProxy says it collects IP addresses, web browser type/version, time zone and network information, and other types of usage data. Generally, KProxy keeps logs for up to two years. |
What are the Advantages of KProxy?
The advantages of KProxy are given below.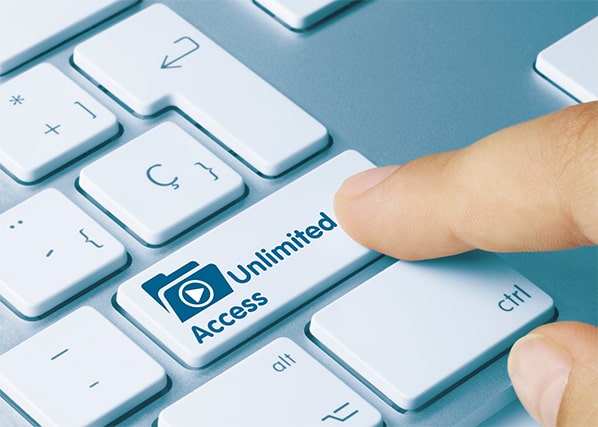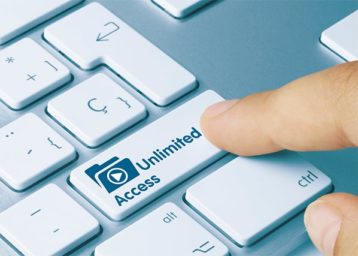 Unlimited Access: Using KProxy grants direct access to all websites that are out of reach to a user. Any local area network restrictions can be bypassed with KProxy without detecting visitors. A local user can access foreign websites with the help of KProxy.
IP Masking: KProxy assigns users unique IP addresses that can never be linked to the users. That way, users can surf the internet anonymously, without any snooping from internet service providers.
Compatibility: KProxy is a browser extension compatible with Google Chrome, Mozilla Firefox, Microsoft Edge and Kiwi web browsers.
Traffic: KProxy boasts over 100,000 IP addresses for users without traffic limitations.
What are the Disadvantages of KProxy?
The disadvantages of KProxy are given below.
Privacy: According to KProxy's privacy policy, the company can hand over users' information to law enforcement. This shows that data is not completely private from the service itself. However, KProxy can still be used to secure users' connections against parties such as internet service providers and hackers.
Streaming: KProxy is not the best for streaming as users have encountered some issues. Specifically, accessing Netflix is almost impossible or extremely slow when possible.
What are the Privacy Policies of KProxy?
Privacy policies are in place to allow users to understand the terms and conditions of a given service. For KProxy, these policies spell out what the company can do with the data collated from each user's activity on the proxy. KProxy collects data such as IP addresses, web browser details, time zone, WiFi network and connection information, as well as some usage data. The policy says this information is needed to run everyday business operations, and the company does not sell or rent users' data to third parties. However, user data may be revealed upon request from security/government authorities.
What Operating Systems are Compatible with KProxy?
KProxy is compatible with the following operating systems.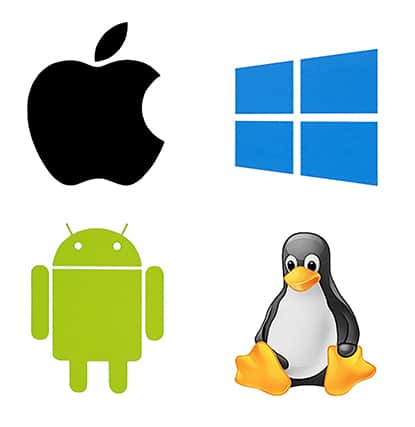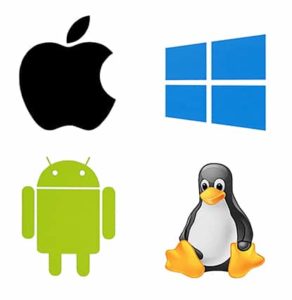 iOS
Android
Windows
Linux
macOS
KProxy's extension is available for any device using Chrome, Edge, Firefox or Kiwi web browsers. Users often prefer a service that's compatible with a range of operating systems and programs, and KProxy fulfills that need.
However, KProxy is not compatible with many popular streaming sites, which is why the service doesn't necessarily compete with the
best VPNs for streaming
. Still, KProxy has shown great potential in successfully streaming Amazon Prime only.
How Many Simultaneous Connections can be Created with KProxy?
There are two perspectives to this question. While the number of devices users can install KProxy on is unlimited, the service's terms of use policy states that KProxy Pro account users cannot exceed three simultaneous connections at any given time.
Where are the KProxy Locations?
KProxy has 10 public servers each across six countries, including Canada, France, Germany, the U.K. and the U.S. All of these locations are prominent and well-used.
Since location-specific servers can be selected, KProxy Pro can help users unlock content that's subjected to
georestriction
limitations. However, this is not possible with the free version.
How to Download KProxy on Your Computer
There are different downloadable versions of KProxy: The KProxy extension, KProxy browser and the KProxy agent.
The instructions to download the KProxy agent on a computer are given below.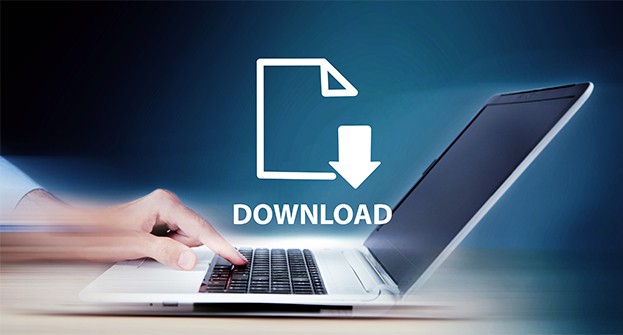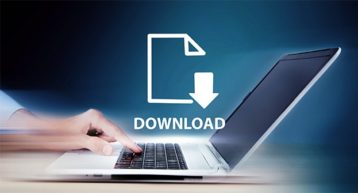 Download the KProxy agent zipped file on KProxy's website.
Unzip the file, then install the KProxy.exe item for Windows or KProxy.sh for Mac/Linux.
Re-start the KProxy extension to complete the installation.
Remember that the KProxy agent is designed specifically for bypassing a company filter. Company filters allow only localized networks within a certain perimeter to access the company's website. In addition to companies, such filters may also be deployed at libraries and universities.
The instructions to download KProxy as a browser add-on are outlined below.
Go to the Chrome, Firefox or Edge web browser store.
Find the KProxy extension.
Click on "add to desktop" and install the add-on.
A hat icon should appear on the top-right corner of the browser.
Click on this hat icon to open, then click on "start KProxy."
The steps to download the KProxy browser are given below.
Go to KProxy's website.
Click on the option to download the KProxy browser (only for Windows).
Unzip the downloaded file.
This KProxy browser comes with a pre-configured KProxy extension already. Click on the hat icon on the top-right corner to log in to a KProxy Pro account or switch servers.
Pro Tip:
Generally, to log in to KProxy, use the same username and password used in the registration process.
As mentioned, KProxy offers a browser extension supporting multiple web browsers. In addition to the Chrome KProxy add-on, there are versions for Firefox, Edge and Kiwi users.
What is KProxy's Company Information?
Company information refers to background details about a given company's history, current operations, location, leadership and branding materials. KProxy's company information is highlighted in the table below.
| | |
| --- | --- |
| Importance of company information | Company information provides details about the company's past, present and possible future. |
| CEO's Name | Information unavailable |
| Company address | Adolfo y Victor Sanz, 228702 – San Sebastián de los Reyes in Madrid, Spain |
| Company phone number for customer support | A phone number is not publicly available, but KProxy does list a few email addresses: support@kproxy.com and sales@kproxy.com. |
| Foundation date | 2009 |
| Who is the owner of KProxy? | Sumalab Digital, S.L.N.E. |
| Where is KProxy's headquarters? | Real Madrid, Spain |
| How many employees does KProxy have? | Less than 25 |
| What are the social media accounts of KProxy? | Facebook: KProxy |
| What is the logo of KProxy? | KProxy's logo is blue and black and features a prominent blue hat. |
What are the Alternatives to KProxy?
Some users may prefer a VPN rather than a simple proxy service, though readers should note that VPNs are usually more expensive than proxies. The alternative browser VPNs to KProxy are given below.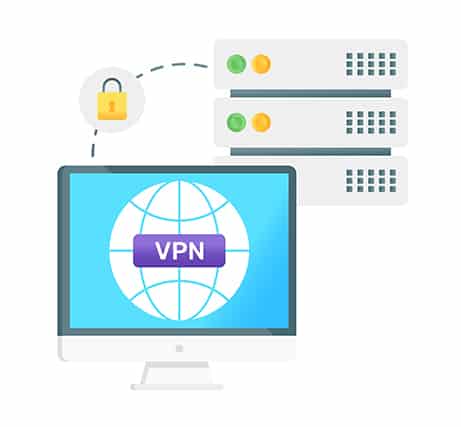 Which is Best?: KProxy vs CyberGhost – CyberGhost is by far the best. CyberGhost is a comprehensive VPN, while KProxy is only a proxy service.
Which is Best?: KProxy vs ExpressVPN – ExpressVPN is one of the best streaming VPNs on the market, while KProxy has limited streaming capabilities.
Which is Best?: KProxy vs Surfshark – Surfshark is another great VPN with fast speeds and countless servers across various countries. Surfshark also offers a range of extra features lacking in KProxy.
Which is Best?: KProxy vs NordVPN – This comparison is undoubtedly in favor of NordVPN, which is among the top choices of VPNs globally. The coverage is extensive, the servers are super fast, data encryption is guaranteed and military-grade security protocols are built into the program.