Netflix is currently the world's most popular streaming service, with over 220 million subscribers. The service is available in over 190 countries at different price points and plans, from mobile to premium. Netflix used to offer a 30-day free trial, but this benefit is no longer available.
However, despite the absence of a free trial offer, there are ways to obtain what amounts to a Netflix free trial without a credit card. Users can opt for an internet service provider with plans that include Netflix at no additional cost, sign up in an account where Netflix has a free plan promotion or use Netflix promo codes. Users may also cut costs by splitting the subscription fee with more people.
What Happened to the Netflix Free Trial?
Netflix has removed the 30-day free trial offer from all markets since October 2020. A spokesperson for Netflix affirmed that the company was considering different marketing promotions to draw in new members.
Though the streaming giant has not given a detailed explanation for the cancellation of the promotion, one can easily speculate why. The demand for streaming has certainly increased during the pandemic, and Netflix has already become synonymous with streaming. Providing a free trial cuts into Netflix's potential profits.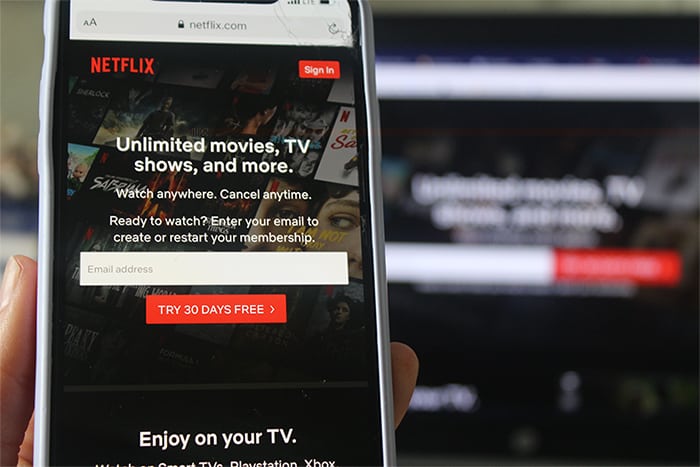 Netflix may have also noticed possible abuse of this feature, with users accessing free trials with different email addresses. The free trial was an easy way to get a free Netflix account without a credit card. Since Netflix tends to drop all episodes of a new show at once, users may have taken advantage of the feature in the past, strategically applying for a free trial to watch the desired content. Though the strategy works to benefit frugal fans, Netflix might not appreciate a drop in subscriber growth.
Instead of offering a free trial, Netflix previously opted to give non-subscribers the chance to watch select episodes of the company's most popular shows. Unfortunately, this feature seems to have also been discontinued.
An alternative to getting a free Netflix account without a credit card is to subscribe to Netflix's YouTube account. Earlier in 2020, Netflix released the entire "Our Planet" documentary on YouTube for free.
Other Netflix documentaries available for free on YouTube include "Explained," "Abstract" and "Chasing Coral." Users viewing these documentaries can get a taste of what the streaming service has to offer without needing to pay or use a credit card.
Though the Netflix free trial is no longer offered, users can still subscribe to a free plan in Kenya. Later in this article, more details will be given on how users can get this offer.
Is It Still Possible to Get a Netflix Free Trial without a Credit Card?
Before the streaming service removed the trial offer, starting a free subscription was as easy as clicking the "Try 30 Days Free" option on the service's landing page.
The promotion allowed a virtual card to be used as a payment option. The trial was the best option for potential subscribers who wanted to know how to pay Netflix without a credit card. For the duration of the trial period, viewers effectively had a free Netflix account without credit card use.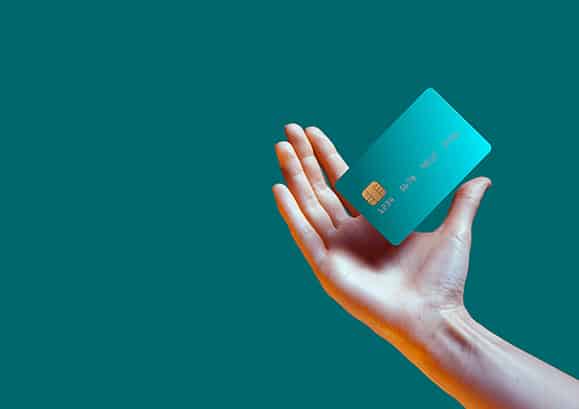 After the Netflix 30-day trial expired, the email address could no longer be used for another trial period. Users who wanted to continue watching Netflix had the choice to either sign up for a free trial again using another email address or simply switch to a paid subscription.
For a while, users had seemingly discovered how to get Netflix for free forever without credit card details. All that was needed to get another free trial period was a new email address to sign up with. The new email address provision was a loophole that Netflix must have decided to settle with by removing the free trial offer.
What Can You Do to Get Netflix for Free?
There are a few ways to access Netflix's massive catalog of films, series and specials at no extra cost. For users wanting to know how to get Netflix for free without a credit card, there are a few options to try.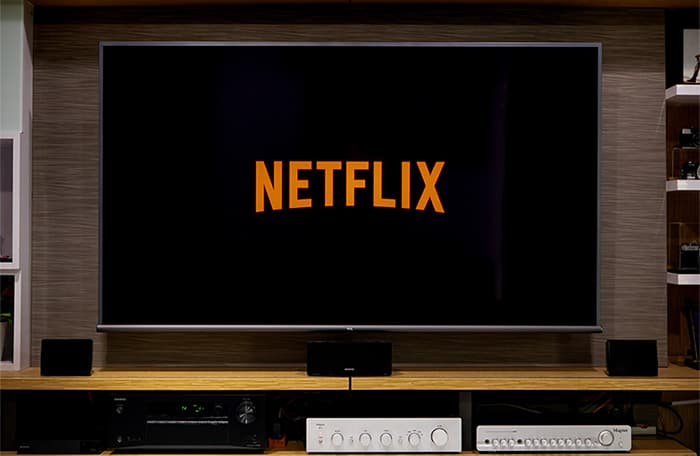 Internet service providers often entice customers by bundling Netflix in plans. The plans provide access to Netflix with no additional fees and can be purchased without using a credit card.
Netflix also experiments with marketing streaming services in different countries. Currently, the streaming platform offers the Kenyan market a free plan.
More details on the easy ways users can access Netflix for free are given below.
1. Get a Free Netflix Subscription from Your ISP
U.S. residents can get a free Netflix subscription from an internet service provider (ISP). Americans wanting to know how to pay for Netflix without a credit card can obtain a T-Mobile plan. Through the "Netflix on Us" promotion of T-Mobile Magenta and T-Mobile Magenta Max, subscribers do not need a credit card to get free access to Netflix.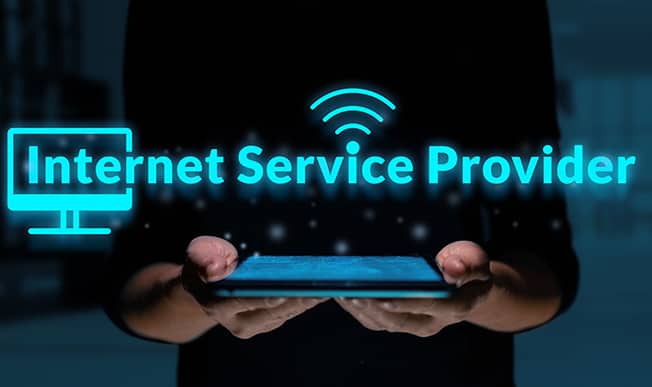 Eligible plans can cover up to $13.99 towards the "Netflix Basic" subscription. Subscribers also have the option to upgrade to a more expensive Netflix plan for an additional cost. Business accounts using the "Account Hub" must use the T-Mobile application to redeem the Netflix on Us promotion.
To set up Netflix on Us, first, choose a qualifying rate plan and install the T-Mobile app. After logging in, tap "Account," then tap "Add-Ons." Next, tap "Manage Data and Add-ons," then select the preferred Netflix subscription. Review the order, then tap "Agree & Submit." Tap "Go to Netflix."
Once on Netflix, new customers should follow the on-screen steps to sign up. Netflix members only need to log in with the existing Netflix credentials, confirm the account details and then tap "Accept and Start Watching."
For users in Australia, Netflix has recently partnered with Optus to provide a free "Standard Netflix" subscription for some plans in the "Home Internet and Family Internet" category. The plans come with an Optus WiFi modem and an Optus WiFi booster, both essential for accessing the internet service.
Users who sign up for an eligible plan will receive an email with an activation link to Optus SubHub. Once the Optus equipment is received and the internet service activated, users' activated accounts can link an existing Netflix account to an Optus package or create a brand-new Netflix account and link that to the package. Optus will send users a reminder to activate Netflix when ready.
Note:
Users outside the U.S. or Australia can still enjoy a free Netflix subscription as part of an internet plan. Since internet service providers differ depending on location, research will have to be done on which local ISPs have plans bundled with Netflix.
2. Get Free Netflix in Kenya
Netflix has also launched a free plan for people in Kenya. This plan is limited to Android users who have an operating system that supports version 8 or higher of the Netflix app. The free plan has a limited catalog, mostly of Netflix original content.
The streaming platform stated to Reuters that about a quarter of the site's movies and television shows would be available to Netflix Free Plan subscribers. As of December 2021, Free Plan members can now download their favorite shows and movies at no additional cost.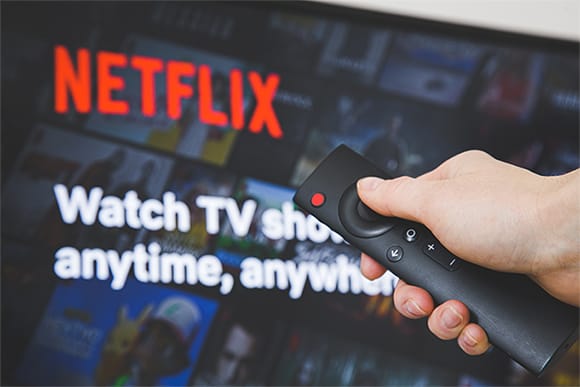 According to Netflix's official statement, no payment information is needed upon signup. Requirements include the user's email address and password and confirmation of age (18 or over).
Though this offer is only available to Android users living in Kenya, users outside of that category can try creating a Kenya-based account using a VPN. Once a user's device is connected to a Kenya-based IP address, availing of the Free Plan is relatively easy. Simply open the Netflix app on an Android phone. The app will ask if the user wants to avail of the Free Plan. Clicking on this button and providing an email and password is all that's needed to access the Free Plan's limited catalog of content.
Kenyan users who are currently paying for Netflix can switch to the Free Plan at any time through the "Plan Details" menu. Since this is technically a plan downgrade, these users can continue using the features of the higher-priced plan until the next billing date.
At the moment, this is one of the best ways to stream Netflix for free without a credit card.
How to Get Netflix for a Cheap Price
If any of the above methods are not available, there are a few ways to get Netflix for a cheaper price instead. These methods are great for budget-conscious consumers who need to know whether users can use Netflix without a credit card.
The methods of getting a cheaper Netflix subscription are detailed below.
Sharing a Netflix Account
Using a Netflix Gift Card or Promo Code
Getting Netflix in Another Country
1. Sharing a Netflix Account
The easiest way to cut costs on a Netflix account is to share the monthly fee with other people who also plan on using Netflix, such as friends or family. Sharing an account is a good alternative now that subscribers can no longer get the Netflix free trial without a credit card.
Users who intend to split the cost with multiple members might want to check the streaming limits of each plan. The "Basic" plan allows only one device at a time for streaming. The "Standard" plan bumps that up to two devices, while the "Premium" plan grants up to four devices for simultaneous streaming.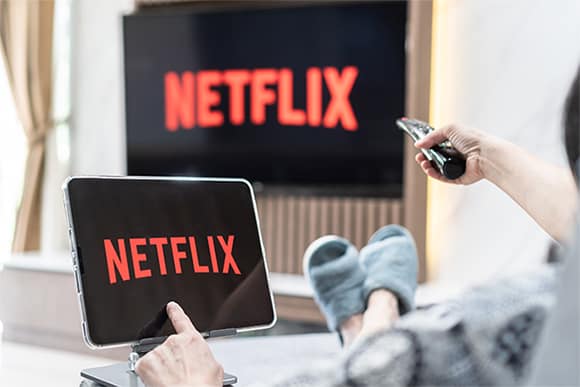 Each Netflix account can have up to five profiles. This feature is convenient for families—children can have access to child-friendly content, while older users can view the entire catalog. Each profile generates a distinct watch history and recommendations. An option is available to lock a profile behind a PIN code in case members of the plan wish for privacy.
Sharing Netflix accounts is easy because these accounts are not location-specific. In fact, users can save even more if a member lives in a location where the Netflix price is lower.
One issue that users may encounter when sharing is the device limit for downloading titles. Similar to the simultaneous streaming limitations, the "Basic" plan allows for one device to download, the "Standard" plan allows for two and the "Premium" plan accepts four.
2. Using a Netflix Gift Card or Promo Code
Users can take advantage of Netflix promo codes to get discounts when paying for a Netflix plan.
Netflix partners with various companies to provide special discounts and offers to customers. Users who receive promo codes can visit netflix.com/redeem and enter a code to get started. Some promotions expire, so users should always check the terms and conditions of each promotion.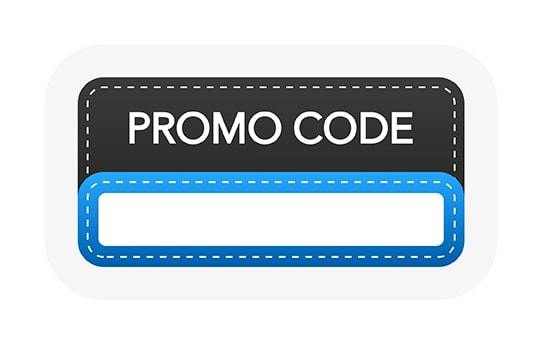 RetailMeNot is a popular site that allows users to upload deals and promo codes. Netflix promo codes and deals can also be found on websites such as Slick Deals and Coupons.com. These platforms come with a feature where prospective buyers can see how many people have successfully used a given discount code.
Note:
Do note, however, that these promotional offers cannot be used on an account that's been billed through Apple. Apple Pay users will have to first cancel the Netflix subscription and wait until the current subscription has ended.
Outside of third-party promotions, users can also pay for Netflix using a Netflix gift card or an iTunes or Google Play Store gift card. These gift cards can be found at a discounted price in online marketplaces like Amazon and eBay. Netflix gift cards are considered a separate payment option, which is great for users wanting to activate Netflix without a credit card.
Using a gift card to pay for Netflix is easy. The "Redeem Gift Card" option can be found at the footer of Netflix's website. The page will have a text box where users can enter the gift card's code or PIN.
Netflix gift cards do not expire and are non-refundable. When a Netflix gift card is applied to an account, the owner of the account can watch Netflix until the gift card balance is depleted. Users can even redeem multiple gift cards at once. The user's available balance will go up for each gift card added.
A Netflix gift card from another country can work as long as the gift card is in the same currency as the user's Netflix subscription payment.
3. Getting Netflix in Another Country
Some countries have seen recent price hikes in Netflix subscription plans. In the U.S., Netflix is now one of the more expensive streaming options, losing to HBO Max and Disney+ in terms of affordability.
One reason for the price hikes is that Netflix needs more money to finance original content, as well as distribution deals with other networks and producers. Netflix also has to counter the number of subscribers lost from allowing shared accounts.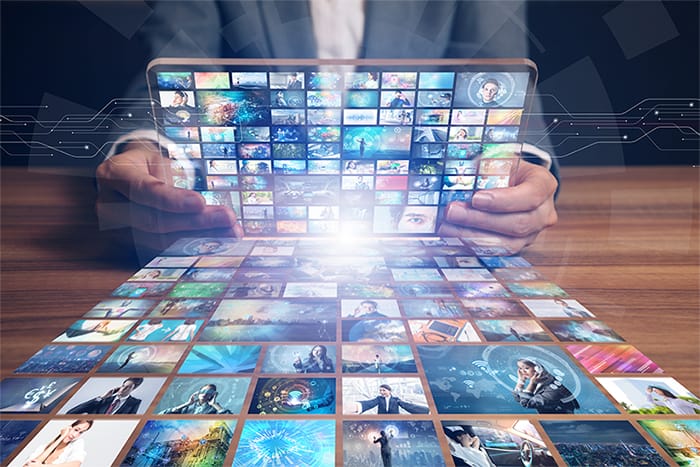 With the continued success of Netflix's original programming and extensive library, Netflix could potentially continue raising subscription prices in the foreseeable future.
Despite this, there are still plenty of countries where Netflix prices have not increased. In fact, some countries have more cost-effective prices for a Netflix subscription. Turkey, for example, has an immensely cheap monthly cost. Turkish subscribers only need to pay $1.97, $3 and $4.02 for the basic, standard and premium plans, respectively. This is good value for money, considering that users have access to over 4,000 titles for less than $2. But one downside to this is that there may be some titles that are not available in Turkey but are present in libraries elsewhere.
Users who live in a country with more expensive Netflix offerings can still create an account in a more cost-effective location by using a VPN. A VPN (virtual private network) is a service that allows users to change IP addresses to various locations around the world. If a user's IP address is in Turkey, for example, that user would be able to access Netflix services as a Turkish subscriber would. The best Netflix VPN should have enough servers to prevent blocking and should include server locations where Netflix is most cost-effective.
If a user wants to change IP addresses to another country such as Turkey, the user must redeem a Netflix gift card without a credit card, connect to a Turkish VPN server and create a Turkey-based Netflix account. A quick guide on how to buy Netflix in Turkey using a VPN is given below.
Buy a Turkish Netflix Gift Card: Netflix only accepts payments in the same currency as the country that will be associated with the account. Turkish Netflix gift cards can be found on websites like MTCGame and G2A.com. These websites offer all sorts of digital products and gift cards from all over the world, including Netflix gift cards.
Connect to a Turkish VPN Server: A Turkish server is needed to access the Turkish version of the Netflix website. VPNs such as ExpressVPN or NordVPN can be used to easily connect to a Turkish server.
Create a Turkish Netflix Account: Once connected to a Turkish server, head over to the Netflix website and create an account. The provided email address must not have been used yet for any Netflix accounts in the past. Click "Get Started" and create a password. Hit "Next" to choose a preferred plan.
Redeem the Purchased Netflix Gift Card: In the next prompt, the user will be asked to choose a payment option. Select the "Gift card" option and enter the code that came with the gift card purchased in the first step. The code would have been sent to the user's email after that purchase.
Once a new account has been created, the user can now sign in to that Netflix account. The VPN can also be used to browse libraries from other countries, such as the U.S., Australia and Japan.
These are all the steps needed to enjoy a cheaper Netflix subscription from anywhere in the world. Outside of Turkey, countries like Argentina, Colombia and Brazil all offer subscription plans for less than $5 a month.
How to Use Netflix by Changing Countries
U
sers can easily sign in to Netflix for free without a credit card. Even so, users may still find issues with Netflix not distributing certain content or ISPs blocking the website entirely.
Netflix is currently unavailable in China, Crimea, North Korea, Russia and Syria. Netflix deploys geo-blocks to ensure that the shows users can access follow certain agreements the producers and Netflix have reached beforehand. This can become quite troublesome, especially since these agreements expire and change on a monthly basis.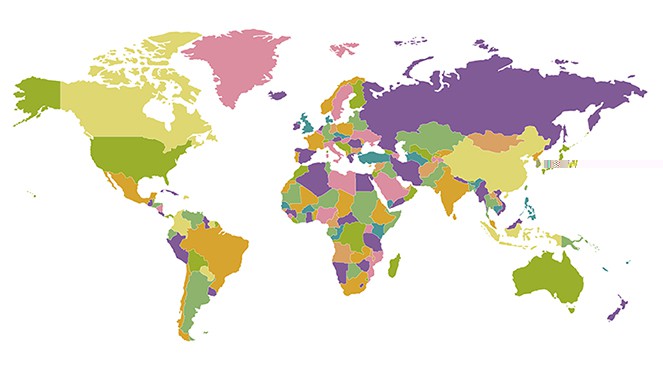 Knowing how to change Netflix regions is essential to experience all possible content available on Netflix. One of the best ways to use Netflix if the site is not available locally is through a VPN. A VPN allows users to hide the actual location of their device by replacing the local IP address with an IP address associated with a different server, usually located abroad.
Installing a VPN gives Netflix subscribers access to hundreds of different content libraries worldwide. The methods to use Netflix for free without a credit card are still limited by what content is available in a given region. Installing a VPN could involve an additional cost but will prove worthwhile in the long run.
The steps needed to use Netflix by changing countries are given below.
Install a VPN for the Current Device: Many VPN services offer browser extensions and desktop applications. Android and iOS users are also free to download VPN apps from the Google Play Store and Apple App Store. Choose a reliable VPN with a large number of servers. This increases the chances of accessing servers that have not yet been blocked or detected by Netflix's anti-VPN systems.
Select a Country and Server: After installing the VPN, check if the program has been enabled. Most VPNs automatically connect the user to the closest possible server. Users can opt to manually select which country to connect to, depending on the type of content being accessed.
Find Out What Content is Available in that Location: To keep track of which shows are available in what countries, services such as JustWatch can be used. This website allows Netflix subscribers to check what content is available in what country. Once the user finds out which countries have the specified content to watch, the chosen VPN can be used to connect to a server abroad.
Use Netflix With a VPN: Once connected to a server, log into the Netflix account created for this purpose. The VPN should lead Netflix into thinking the device is located in another country. Though Netflix threatens the user with an account ban if caught using a VPN server, there are no reports of this actually happening. However, Netflix has recently created more advanced VPN blocking software that might make VPN use difficult. If Netflix detects a VPN being used on the device, users can try a different location or an alternative server in the same location.