ESPN Plus is a subscription-based sports streaming service. This platform offers sports coverage, original video content, live events coverage, and in-depth analysis by ESPN writers. Some live games available to users are MLB, NHL, Top Rank Boxing, and Major League Soccer. Additionally, subscribers can watch PGA golf, the Ultimate Fighting Championship (UFC), international soccer, tennis, and college football. Apart from the live games, ESPN features extensive replays of past NFL games and documentary programming.
ESPN Plus has amassed over 17 million subscribers due to its coverage and specialized analysis of sports. ESPN Plus's popularity may be attributed to the affordable subscription, however, it is only available in the United States. It is possible to access ESPN from outside the US with a VPN, or other IP address changing tools.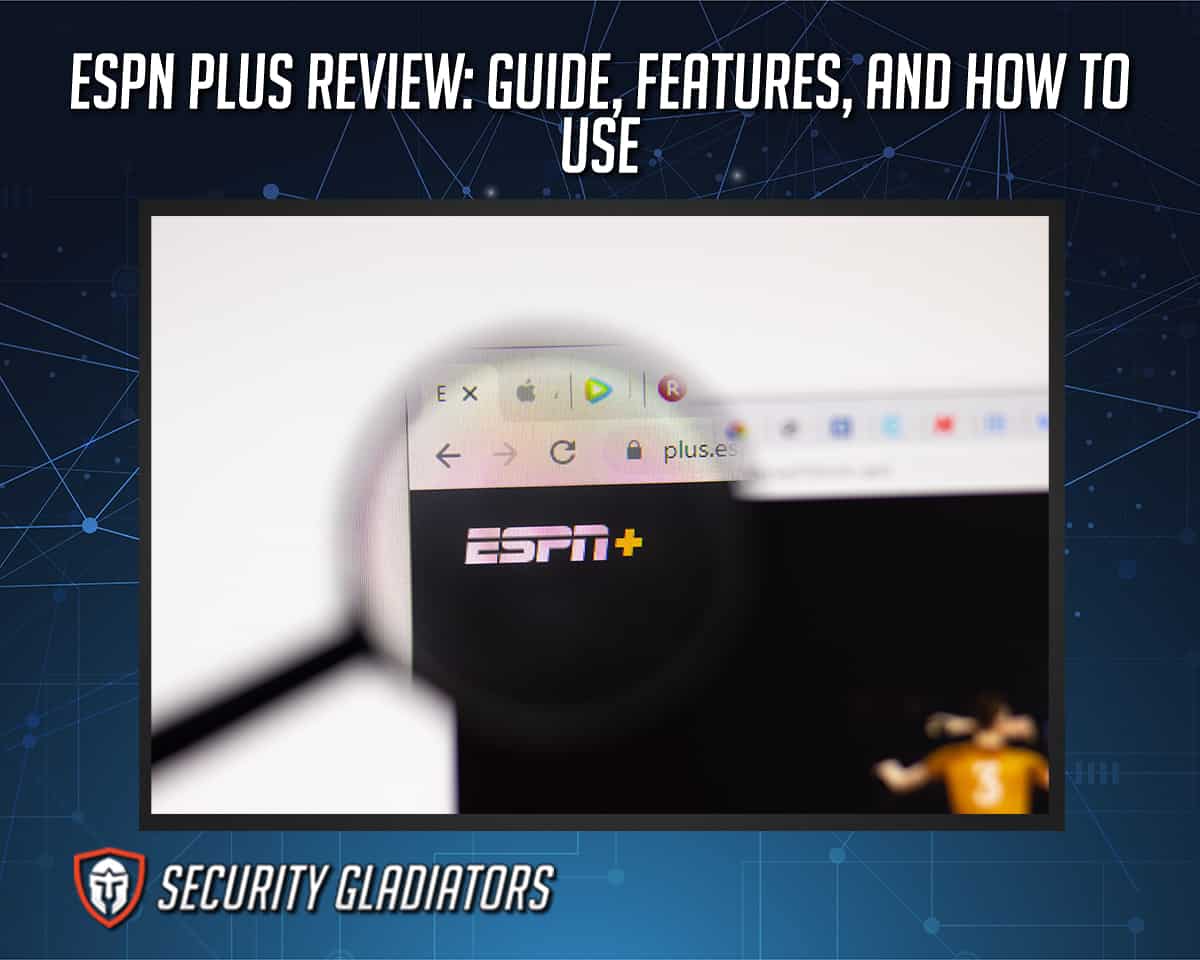 What is ESPN Plus?
The Entertainment and Sports Programming Network (ESPN) Plus is a streaming platform offering streaming and analysis of a variety of sports. ESPN Plus provides a lot of mainstream sports coverage but also covers less popular events that other streaming networks, including Free ESPN, do not. To access ESPN Plus, open the streaming platform's app or website and navigate to the preferred content.
ESPN Plus is an excellent option for watching different sports such as boxing and soccer. Additionally, subscribers will receive exclusive stories and analyses on various sports, including the 30-for-30 series. ESPN Plus is a good option for people who enjoy live sports but do not have a cable subscription.
What are the Features of ESPN Plus?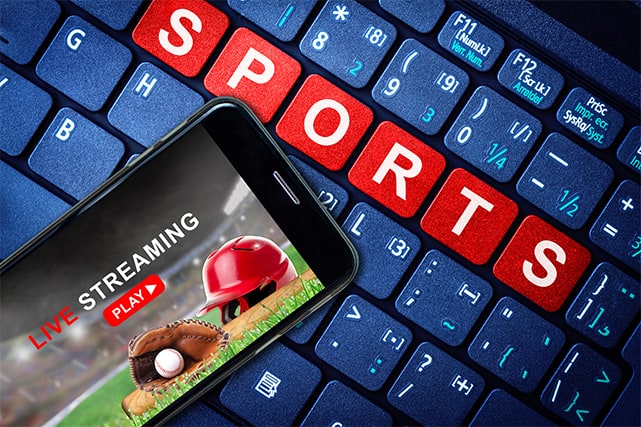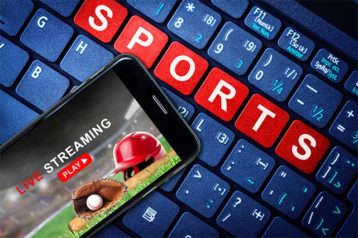 ESPN Plus, like other streaming services, delivers sports content. However, ESPN Plus has two significant additional features: in-depth sports analysis and interviews and access to UFC pay-per-view events. As a result, subscribers have access to over 3000 articles written by outstanding sports authors.
ESPN Plus content is available to stream in HD from any device through the ESPN app or website. Subscribers can also access various popular programs, including Long Gone Summer, O.J. Simpson, and The Last Dance.
What is on ESPN Plus?
Some of the interesting programs on ESPN Plus are listed below.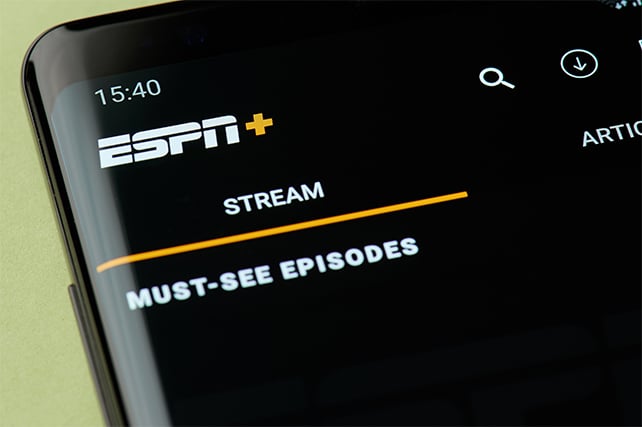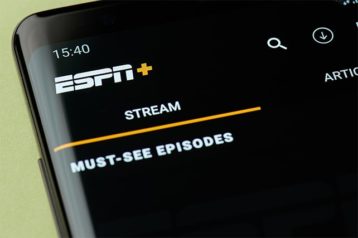 Important events
TV Shows
Channels
Series
Movies
Sport articles
Live college games
Live sports
MLB and NHL regular-season games
Documentaries
Schedules and replays
What are the Pricing Plans of ESPN Plus?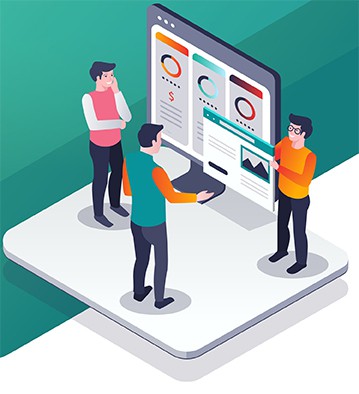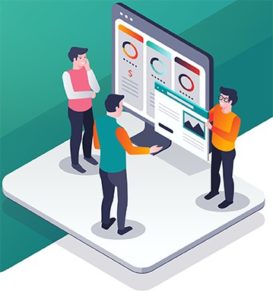 There are a variety of approaches to achieve the ideal ESPN Plus pricing options based on the subscriber's preferences. Payment options are detailed below.
The basic plan of ESPN Plus is $6.99 monthly or $69.99 annually. Choosing the annual payment plan therefore saves users $14 per year. The UFC pay-per-view event subscription costs $89.98 yearly. There is also the Disney Plus-Hulu-ESPN Plus bundle which costs $13.99 monthly. This cost-effective pricing option saves subscribers $8 per month against paying for all three services separately. However, users can cancel the subscription at any time without extra fees.
Note:
Each of the plans listed above are determined mainly by the subscriber's needs and preferences. A subscriber who enjoys UFC content, for example, can save a lot by opting for the UFC yearly subscription rather than the pay-per-view option.
Does ESPN Plus Have Free Trial?
ESPN Plus no longer offers a free trial. For new users, the service used to provide a seven-day free trial. However, the free trial ended in 2020.
What are the Pros of ESPN Plus?
The main advantages of ESPN Plus are listed below.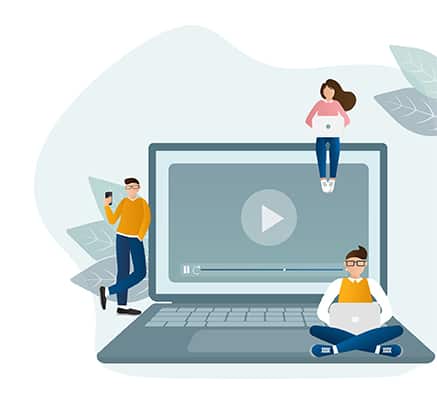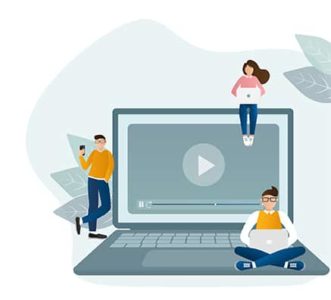 Affordable
Support for three devices with one subscription
Great streaming experience
Support for offline downloads on smartphones and tablets
On-demand content and original programming
Excellent user interface
Compatibility with a wide variety of devices
Sports events in real-time
ESPN Plus provides users with a quality content streaming service and an economical subscription plan. With a reasonably low price, subscribers can connect up to three devices. ESPN's streaming service includes live and on-demand sports, as well as access to the network's award-winning 30 for 30 and E:60 programs. There is a possibility that the increase in subscriptions is due to the various benefits of ESPN Plus.
What are the Cons of ESPN Plus?
The main disadvantages of ESPN Plus are listed below.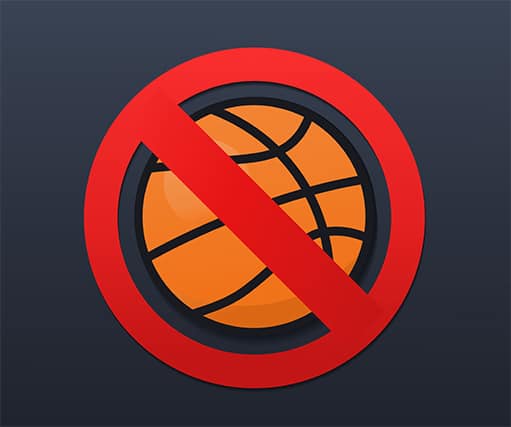 Limited NFL games
No NBA games
Unavailable outside the US
Many sports enthusiasts may be put off by the lack of NFL and NBA coverage. Also, many people outside of the United States can not access ESPN Plus without using a VPN. Depending on the user, these drawbacks may be too significant to justify a subscription, which may lead to a decline in the popularity of ESPN.
How to Get the ESPN Plus Bundle
Follow the instructions below to get the ESPN Plus bundle.
Visit the ESPN Plus website or the ESPN app to sign up for the ESPN bundle. Click the "Disney Plus-Hulu-ESPN Plus bundle" button.

Fill in the relevant information and click the "Agree and Continue" button to move on to the next stage.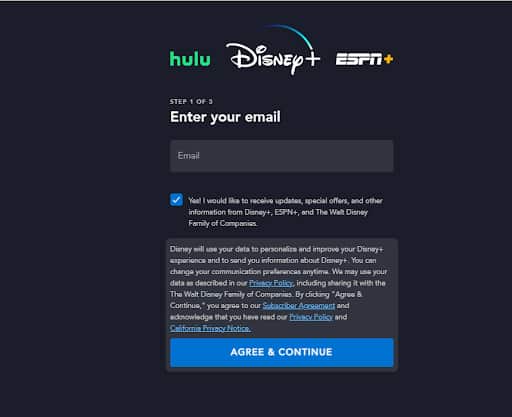 Enter the preferred password, and then click "Continue" to proceed.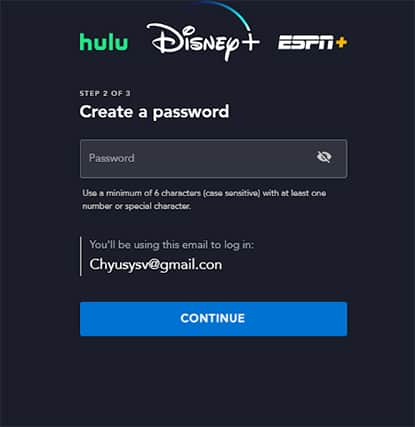 Once registration is complete, the Disney Plus-Hulu-ESPN Plus bundle is ready to use.
How to Login on ESPN Plus?
Follow the instructions below to login on to ESPN Plus
On the ESPN Plus app or website, click "Login"
Type in the relevant ESPN Plus details ("Username" and "Password")
Where to Follow ESPN Plus Schedules
ESPN Plus subscribers can view schedules by visiting the ESPN websites or application. To view a list of events on the website, go to the Schedule option in the navigation bar. Subscribers can view Upcoming, Live Now, and Replay events by clicking the Schedule tab. Select the All Sports icon to filter between preferred sports.
What Devices can I Watch ESPN Plus on?
Users can watch ESPN Plus on a wide range of devices by visiting the ESPN website or downloading the ESPN app. ESPN Plus can be accessed in Apple and Android phones and tablets, Amazon Fire devices, Roku, Samsung Smart TVs, Chromecast, the PlayStation 4, PlayStation 5, Xbox One, Xbox Series X, Xfinity, and Oculus Go. ESPN Plus is not available in 4K but full HD is offered.
However, depending on the viewer's network strength, ESPN Plus can provide 60fps, 720p, and 1080p video. Similarly, HD streaming is available on both the ESPN website and the ESPN app.
Where can ESPN Plus be Watched?
At the moment, ESPN Plus is only accessible in the United States. ESPN Plus had 17.1 million customers in the United States in 2021.
Can You Watch ESPN Plus outside of the US?
While ESPN Plus is only available in the United States, anyone outside the country can circumvent these geo-restrictions. The following explains how to watch ESPN Plus anywhere. The key to the process is changing the IP address What is essential is to change one's current IP address to a US IP address when streaming ESPN Plus outside of the United States.
Changing the IP address is possible in two ways: by using a VPN or through a SmartDNS service. First, select and download the VPN. Then log in and connect to any server in the United States.
How to Cancel ESPN Plus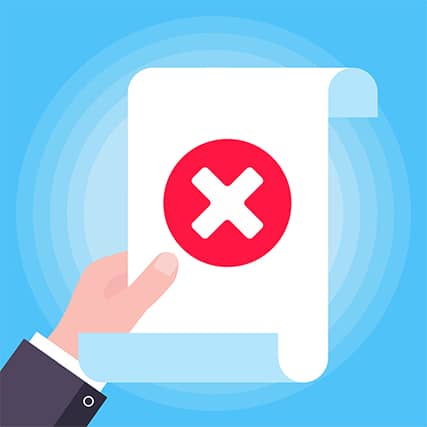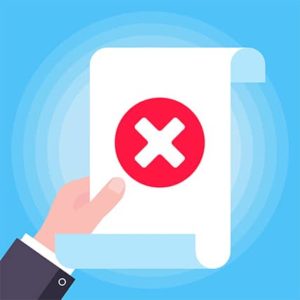 ESPN Plus is a flexible streaming platform that allows subscribers to cancel their subscriptions at any time. The process is the same for monthly and annual subscriptions. Users must, however, cancel before the current subscription expires. The following list explains how to cancel ESPN+.
Visit ESPN's website or app.
Click the "Login" button.
Choose "Manage."
Click or tap "Cancel Subscription."
Then confirm the cancellation.
How to Reach ESPN Plus Customer Service?
Occasionally, subscribers may seek support from ESPN Plus's customer service department. The best toll-free phone number is 888-549-3776. Alternatively, subscribers can initiate conversations via live chat between 9:00 a.m. and 12:00 a.m. ET Sunday through Saturday.
Navigate to the ESPN + website to access the live chat, scroll to the bottom right corner, and click the FanBot icon. FanBot may include a Live Agent chat option. Subscribers can also contact ESPN Plus support via email.
Is ESPN Plus Worth It?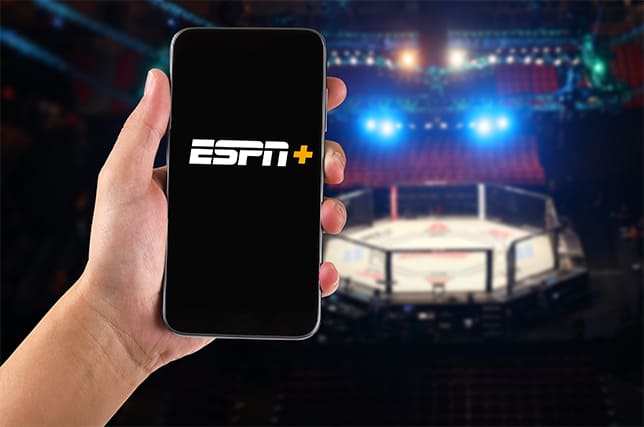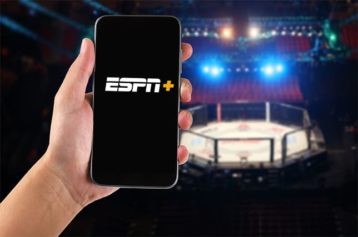 ESPN Plus may be the ideal platform for any sports enthusiast to discover everything about sports. In this instance, users do not require a cable subscription. However, with a monthly or yearly subscription to ESPN Plus, users can get sports details on any device via the ESPN app or website. One of the most intriguing aspects of this sports streaming service is the possibility for subscribers to watch replays and live sessions of any game. ESPN is a streaming service that aggregates all sports-related information in one location.
ESPN Plus broadcasts its users' sports scores and other statistics. And the main advantages of ESPN Plus over other streaming services are the high quality of the videos and the overall dependability. ESPN Plus also supports offline mobile downloads. In November 2012, ESPN released the ESPN with Disney + and Hulu bundles to provide subscribers additional benefits.
However, ESPN Plus does have some disadvantages: ESPN Plus does not feature certain ESPN programs such as First Take, NFL Live, Outside the Lines, etc.; and there are also no live NFL or NBA games streamed on ESPN Plus.
What are the ESPN Plus Alternatives?
The following are ESPN Plus alternatives.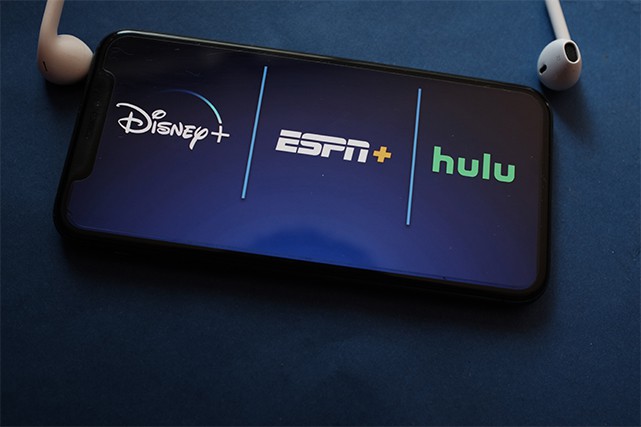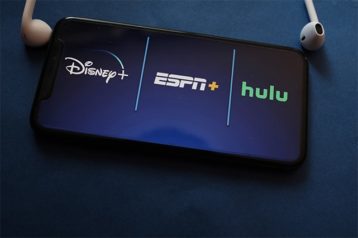 Hulu
HBO Max
Netflix
YouTube TV
Amazon Prime Video
Fubo TV
Disney+
FuboTV
Sling
iwonder
Paramount+
Sportle
What is the Difference between ESPN and ESPN Plus?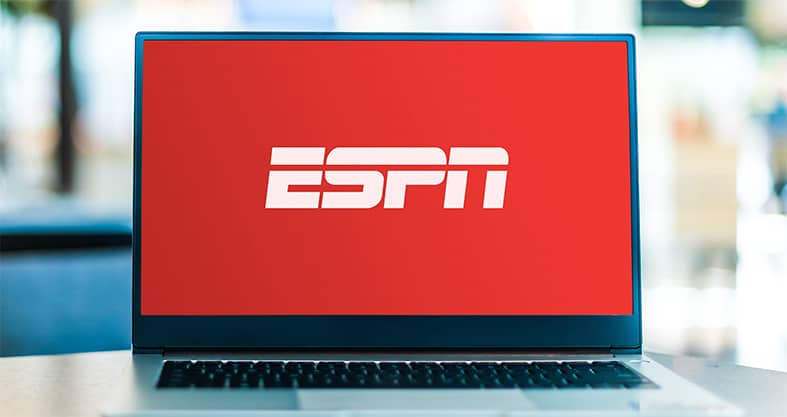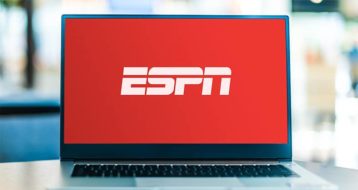 While both ESPN and ESPN Plus are similar subscriptions, there are some fundamental differences to be aware of. Also, one is not a substitute for the other. Although the content coincides greatly, with numerous sports covered by both, the actual content is distinct. ESPN Plus, like ESPN, offers unique programs and events.
ESPN is a free sports streaming service that is available to everyone. ESPN Plus is a premium sports streaming service that provides subscribers with exclusive content via the app or website. An ESPN vs ESPN Plus comparison reveals that both services are distinct, but serve the same aim – sports coverage. ESPN requires cable or live TV streaming to watch any channels, however, ESPN Plus does not require a cable login.
As a result, users can switch between ESPN and ESPN Plus to satisfy various sports-related interests. Some people prefer a combination of the two, while others prefer one or the other. However, the option between ESPN and ESPN Plus is ultimately determined by the user's sports preferences.