With so many VPN services available, finding one that works well can be quite challenging, especially for beginners. One of the services considered by users is Speedify.
Speedify, the VPN for live streaming, offers a channel bonding system that fuses multiple internet sources into one super-bonded connection. The VPN service is best used for live streaming, video calls and Zoom conferences.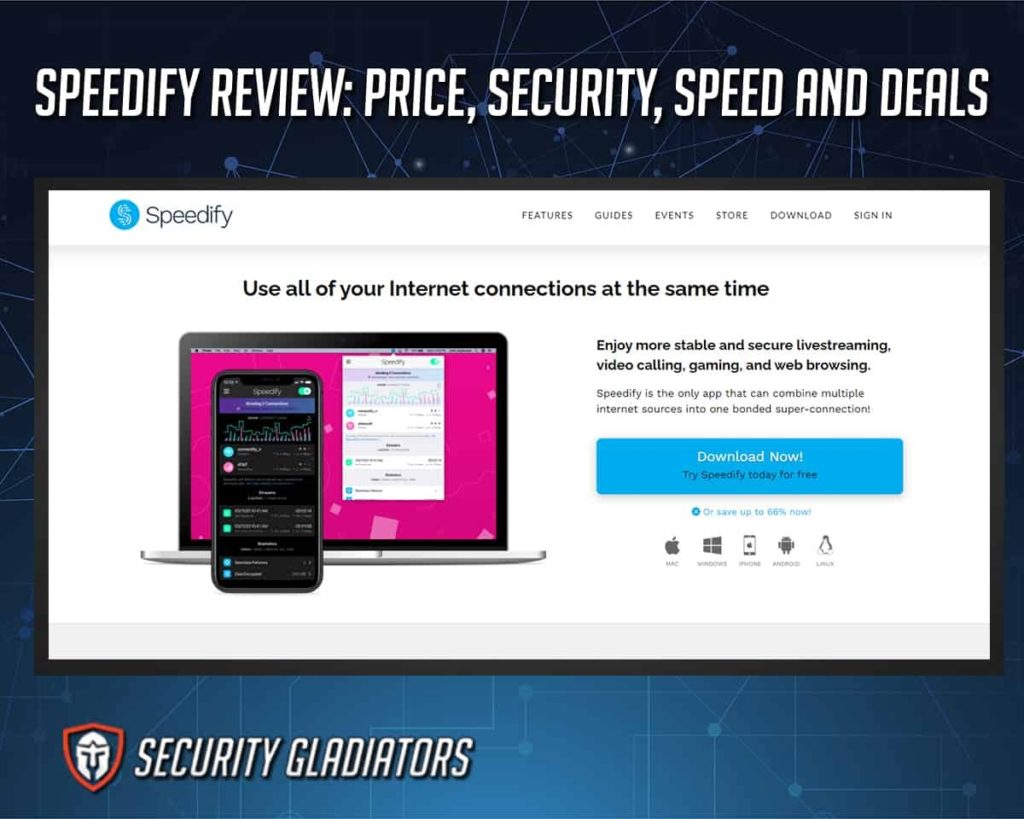 Users can get started with a free trial and subscribe to Speedify for around $14.99 per month if the service satisfies expectations. The VPN service offers deals for individuals, families and teams. Individual users can get the "Speedify Individual" one-month plan for $14.99 per month, the one-year plan for $7.49 per month or the discounted three-year plan for $4.99 per month. Group users can get the same discount as well.
Speedify offers a maximum connection speed of 200 Mbps to 300 Mbps on most public server locations, though users' actual experience may be faster or slower. Users can get a Speedify dedicated server that supports up to 1 Gbps to get the most out of Speedify's connection speed.
Speedify supports several operating systems and devices, including macOS (both Intel and ARM-based), Windows 7, iOS, Android, Ubuntu and Raspberry Pi OS Stretch.
There is no information available on the specific number of Speedify users. However, Speedify currently works in over 50 cities and 35 countries worldwide and supports multiple protocols, including TCP, UDP and HTTPS.
Speedify automatically selects transport connections that enable performance in different circumstances.
Users commonly utilize the VPN service's ability to bond connections for live streaming, video conferences and general internet browsing. Beginner VPN users can navigate the app easily through Speedify's user-friendly interface.
What is the Cost of Speedify?
Speedify's pricing is affected by factors including the number of users and the subscription length, which encourages users to subscribe to more upscale plans to save more. Subscription costs start at $14.99 per month, with some discounts and deals available. While Speedify has a free trial, the VPN doesn't offer a free plan.
So, how much does Speedify cost per month? Annual deals cost $89.88 ($7.49 per month) for individual users, $135 ($11.25 per month) for families and $89.88 ($7.49 per month) per user for teams. Teams can access a dedicated server for $75 per month.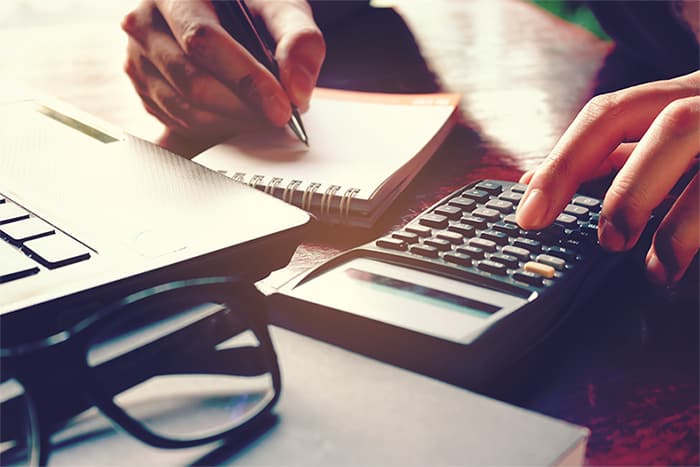 For users who want to give Speedify a try before investing more in the service long-term, one-month plans are available at $14.99 for individuals, $22.50 for families and $14.99 per user for teams of five users. Speedify also offers a free trial and a 30-day money-back guarantee.
Some users want to experience a premium VPN without the cost. If that's the case, there are plenty of affordable VPNs that serve this purpose.
What are the Deals of Speedify Service?
Users can avail of Speedify's service and premium features through the following deals and packages.
Individuals Package: The individuals package includes unlimited data that can be used on up to five devices, along with an internet bonding service, optimized live streaming, uninterrupted video conferencing, streaming compatibility, worldwide premium server access and secure encryption. The package is available in three plans, including the one-month plan for $14.99 monthly, the one-year plan for $7.49 per month and the three-year plan for $4.99 per month.
Families Package: The families package includes unlimited data that can be used by five users on up to five devices per user, as well as an admin dashboard, an internet bonding service, optimized live streaming, uninterrupted video conferencing, streaming compatibility, worldwide premium server access and secure encryption. This package is available in three plans, including a one-month plan for $22.50 per month, a one-year option for $11.25 per month and a three-year option for $7.50 per month.
Teams Package: The "teams package includes unlimited data, an internet bonding service, optimized live streaming, uninterrupted video conferencing, streaming compatibility worldwide premium server access and secure encryption. The package also has centralized account management, the teams management API, the URL API for mobile apps, command line libraries and an option to get a dedicated server. The package is available in a one-month plan for $14.99 per user and a one-year plan for $7.49 per user.
The VPN is relatively cheap, especially for long-term plans. By searching on Google and checking out websites like Giving Assistant, Groupon and others, users can find coupons and promo codes that make Speedify cost up to 75% cheaper. This makes the "Individual" package as low as $3.75 a month. If users want something even more affordable, there are many other VPN discounts available.
What are the Advantages of Speedify?
Each VPN service has pros and cons. The advantages Speedify has to offer are outlined below.
Multiple Server Locations: Having multiple server locations allows Speedify to provide better service in more places and have more connections at a lower cost.
Easy to Use: Speedify has a user-friendly interface that facilitates the use of the service by beginner VPN users. Setting up takes one minute.
Fast Connection: Using multiple connections simultaneously allows Speedify to keep connections secure while maintaining high speeds. The bonded connection gives users smoother streaming and a faster browsing experience.
Stable Connectivity: Since Speedify connects users to multiple connections simultaneously, latency is lower and bandwidth is higher. Connection is more stable and reliable because of redundancy, meaning that if one connection drops, users will remain online because there is another connection active.
Generous Free Version: While other VPNs offer trials, Speedify provides users 2 GB of free data every month. So if a user just wants to use a VPN for minor work, 2 GB should suffice. Data capping is also available to ensure that the user's data is not used up. The free version is meant to give users enough time and experience to decide on upgrading to premium.
What are the Disadvantages of Speedify?
The disadvantages of Speedify are given below.
No Access to Major Streaming Services: Speedify can't unlock other Netflix countries or unblock Disney Plus, HBO, Hulu, Peacock, Amazon Prime, YouTube TV or Ring. So, for users who want to stream content on such platforms while staying private, the lack of access might be a huge flaw.
No Live Chat Support: Speedify does not have a hotline or live chat support that users can contact to ask for help and guidance. Though such support would be a useful service to offer, Speedify has a self-explanatory interface that makes the VPN easy to use.
What Features does Speedify Provide?
Speedify has several claims regarding the features users will get. The services and features that Speedify offers are given below.
| | |
| --- | --- |
| Speed | Maximum speed: 200 Mbps to 300 MbpsDedicated server: 1 GbpsSpeedify is fast, but there are many fast connection VPNs that can reach even higher speeds. |
| Security | Speedify acts as a VPN client that creates a "TUN" virtual network device, protecting the user's traffic to and from the Speed servers. By using multiple encryption methods and network protocols, Speedify ensures that even internet service providers and mobile carriers won't see the user's data and visited sites, making Speedify one of the best VPNs for high security. |
| Encryption Technologies | Speedify offers bank-grade encryption, providing AES on newer devices and ChaCha encryption algorithm on older ones. The service selects the best encryption for the user's device. |
| Leaks | Speedify combines multiple connections for reliable security and fast encryption. The VPN protects users from DNS leaks to maintain anonymity on the internet. |
| Kill Switch | A kill switch is available except for Ubuntu, Raspberry Pi and Linux devices. |
| DNS Privacy | Speedify protects and encrypts users' DNS traffic. Even ISPs cannot track the sites visited. |
| Logs | The VPN does not record websites visited, data exchanged or DNS requests. |
| Channel Bonding | Speedify's channel-bonding technology fuses multiple connections into one super-connection. |
| Number of Simultaneous Connections | Unlimited |
What Encryption Technologies does Speedify Use?
Speedify uses the following encryption technologies to protect the privacy of users.
DTLS 1.2. Speedify uses this as the core transport security protocol. This encryption technology is standards-based (RFC 6347) and gives users the same security that HTTPS websites like Gmail and Facebook encryption offers.
AES128-GCM. For users with newer phones and computers, Speedify uses encryption, which is faster and more reliable. Meanwhile, older devices that don't have hardware acceleration for AES can use the ChaCha encryption cipher, which still offers decent speeds.
Encryption is vital to privacy protection. Through these technologies, Speedify is able to offer users speed and security adapted to the users' devices.
What are the Privacy Policies of Speedify?
A privacy policy is a legal document or statement that describes how a company or service gathers, uses and discloses the personal and private information of the client. This is extremely important because this is one of the determining factors of how safe a VPN service is.
Connectify, the developer of Speedify, funds the business without selling any data. The developer lets the VPN service's users remain anonymous online, which is the core purpose of using a VPN.

Speedify's strict no-log policy means that no users' data or any activity online will be logged, thus protecting users' online privacy. Connectify guarantees that the company does not disclose information about the services, websites or applications that users access while connected to the service because the developers do not store this information. The minimal information that is collected is deleted after six months. Speedify claims to provide 100% safety with these privacy measures. Though there are no records available to prove this claim, the features and security measures the VPN provides are reliable.
Does Speedify Provide DNS Privacy?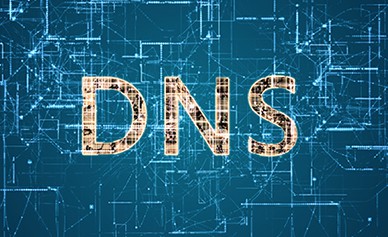 Speedify offers quite a tough security system and ensures DNS. This VPN service has top-grade encryption, which protects the privacy of users. Speedify also has a kill switch that protects the user's sensitive data from leaking out without any encryption in case the VPN can't connect to the Speed servers.
Speedify claims to have a strict no logging policy and also offers DNS IP leak protection and a DNS service. Overall, Speedify safeguards users from any DNS leak.
What Operating Systems are Compatible with Speedify?
The operating systems Speedify is compatible with are given below.
MacOS 10.12 and Above: Speedify supports both Intel and ARM-based computers, including MacBook, MacBook Air and Pro, iMac and iMac Pro, as well as Mac Mini and Mac Pro.
Windows: Windows 7 and above, Windows Server 2008 R2 and above – on x86 and x86_64 based architecture, and Windows 10 x64.
iOS 12 / iPadOS 13 and Later: Speedify works with all recent iPhones, from 5s up to iPhone 12.
Android 4.4 or Higher: Speedify requires Kitkat or a more recent Android version.
Linux: 32-bit or 64-bit ARM processors and 64-bit AMD/Intel processors.
The type of operating system is essential for a VPN because not all VPNs work with all operating systems. Speedify has a wide range of OS support, and the VPN chooses the most compatible encryption for the user's device.
One major downfall of Speedify is the lack of supported streaming services. Nevertheless, the VPN can still support streaming options such as Twitch, YouTube Live, Facebook Live, Instagram Live, Streamlabs OBS, Vimeo, Microsoft Teams, Skype, Google Meet, Zoom and more. Fortunately, there are plenty of other high-quality VPNs for streaming services.
Still, Speedify's unique channel bonding technology makes up for the lack of streaming support. There is no limit to how many simultaneous connections can be created with Speedify, a claim that the VPN supports through a video in which 10 connections are combined on one laptop.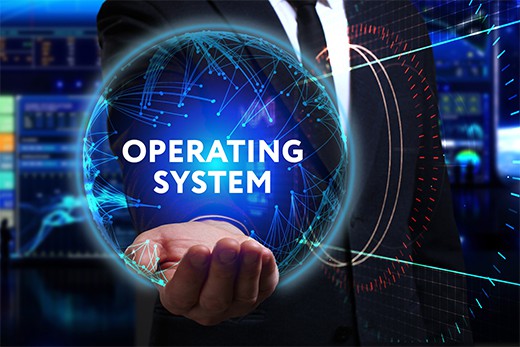 Speedify can bond any two or more internet connections and strategically distribute the user's traffic between each for a smooth performance.
Users may use as many connections as needed as long as the device's CPU can handle the demand in power and resources. Speedify also needs "Speed Servers" to intelligently distribute the user's traffic.
Speedify can also be used on certain routers. Two types of devices are currently supported: Linux and Windows computers with Connectify Hotspot. Speedify doesn't have a browser addon.
What are the Speedify Locations?
Speedify users can manually select locations or let Speedify select the server that offers the best connection. Speedify currently works in over 50 cities and 35 countries worldwide. The VPN is prominent in Europe and North America but less known in South America and Africa.
By default, Speedify will pick the nearest Speed Server to give the user the best possible connection with low latency. The user's location will then appear as the location of the Speed Server. Speedify can also be used in any country or region in the world because the service has no georestriction limitations.
How to Download Speedify to Your Computer?
The steps for downloading Speedify on a computer are outlined below.
Download Speedify from the company's website and choose the right operating system.
After installing Speedify, click the "Free Account" label to open Account Settings.
Click "Sign in."
Enter the account email address and password.
The steps for creating a Speedify account are given below.
Go to the Speedify website.
Click "Sign in."
Click "Get started."
Choose a plan.
Enter an email address and payment method.
Create a password.
Sign in to the Speedify app.
What is Speedify Company Information?
Before registering for any service, users must know more about the company that offers the service. Such information is especially necessary in relation to VPNs since companies can access users' data and use the information for various purposes. More information about Connectify, the maker of Speedify, is given below.
| | |
| --- | --- |
| CEO/Company Owner | Alex Gizis |
| Company Address | Philadelphia, Pennsylvania, in the U.S. |
| Number of Employees | Information not available |
| Company Phone Number for Customer Support | Nonesupport@connectify.mesupport@speedify.com |
| Foundation Date | Oct. 1, 2009 |
| Social Media Accounts | Facebook: @speedifyYouTube: SpeedifyTwitter: @speedify |
| Logo | |
What are the Alternatives of Speedify?
The other VPN services available as alternatives to Speedify are listed below. These alternative VPNs are also considered the best Chrome VPNs and the best Firefox VPNs.
Speedify vs. CyberGhost: CyberGhost is a powerful tool with a significant number of servers and is versatile for multiple connections. This is an excellent VPN service for streaming since CyberGhost can unblock more than 35 major streaming services, including Netflix, Amazon Prime Video, Hulu, Disney+ and more. Based on a full CyberGhost review, Speedify has the edge with unique bonding technology and a dedicated IP, but CyberGhost is cheaper and allows more devices (seven) per subscription.
Speedify vs. ExpressVPN: ExpressVPN is a good all-rounder VPN great for streaming and unblocking sites. This VPN offers military-grade encryption with multiple layers of protection. ExpressVPN is pricier and doesn't have channel bonding like Speedify, but the service is available in more countries and has world-class 24/7 customer support.
Speedify vs. Surfshark: As covered in the complete Surfshark review, this VPN is one of the more expensive ones but also offers great value for more users with the capacity to support unlimited devices. Surfshark is great for streaming and also provides advanced features like Whitelister and Multihop. Surfshark is more expensive than Speedify but can support unlimited devices, unlike Speedify, which has a limit.
Speedify vs. NordVPN: NordVPN is dubbed by many reviews as the best VPN. This VPN can reach speeds of up to 6730 Mbps and has a wide range and a high number of servers. NordVPN is the market leader in VPN services, as detailed in the full NordVPN review. Customers find Nord better than Speedify overall, despite Speedify's unique channel bonding.