Just like the name implies, StrongVPN is built for strength. StrongVPN is one of few VPN providers offering the Wireguard protocol, as well as the ability to defeat China's firewall. StrongVPN is well regarded as having a good server distribution and coverage. The average user pays for the monthly plan which costs $10.99 per month and provides access to all StrongVPN features. The annual plan costs $43.99, which equates to an average of $3.66 per month.
The average speed of StrongVPN is approximately 71 Mbps and the StrongVPN app is compatible with Android, iOS, macOS, and Linux operating systems. It is also possible to use StrongVPN in conjunction with the Amazon Firestick, Ubuntu, and Kodi. StrongVPN currently has 850+ servers located in 30+ countries across the globe. In terms of the security protocol, StrongVPN supports WireGuard, L2TP, SSTP, OpenVPN, IPSec, and IKEv2 protocols.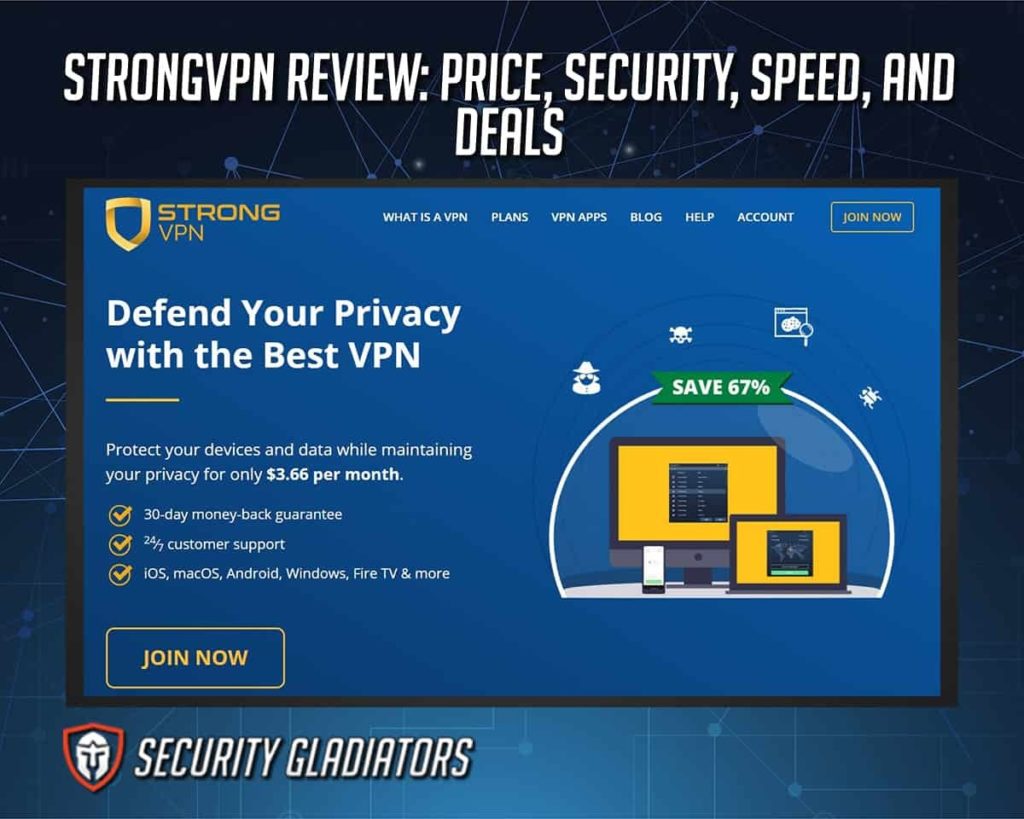 The main purpose of StrongVPN is to enable users to access geo-restricted content for streaming and to stay anonymous online. StrongVPN supports video streaming in SD, HD, and 4K and can easily access Netflix, Hulu, BBC iPlayer, and Amazon Prime Video. This is made easy from the original download as the user StrongVPN interface is so simple and easy to use. With about 59,500 unique IPs and over 12,000 customer reviews, StrongVPN is deservedly one of the most popular VPNs on the market today.
What is the cost of StrongVPN?
StrongVPN offers only two subscription plans, both with identical features but different billing periods. The monthly StrongVPN plan costs $10.99, while the annual plan costs $43.99, with the billing period being the only real factor impacting the overall price.
How much does StrongVPN cost per month?
Strong VPN costs $10.99 per month but this is reduced to $3.66 per month when billed annually. For the features offered, StrongVPN is one of the most affordable VPNs available.

There is technically a free plan available with StrongVPN, however, the free plan only provides access to one server with many key features missing, such as specific server selection, guaranteed DNS privacy, and enabled security protocols. StrongVPN does not offer a free trial period for the monthly or annual plans. However, to find a StrongVPN coupon code, go to the coupon section of the website. Discount codes can also be found by googling "StrongVPN discount coupon codes".
What are the deals available with StrongVPN?
StrongVPN has two subscription packages with identical features.
One-month package: This package consists of the WireGuard protocol, a strict no-logging policy, up to 12 simultaneous connections, 250GB storage space, 950+ servers, unlimited speeds, and strong DNS privacy. The monthly package costs $10.99 per month.
One-year package: This package also consists of everything the one-month package offers. The annual package costs $43.99, which is more economical than the monthly package, costing only $3.99 per month on average.
There are a series of VPN discounts available, but the StrongVPN cost for the annual plan is the most discounted. This annual plan costs only $43.99 which equates to a 66% discount.
How much does StrongVPN cost after 2 years?
The price of StrongVPN does not decrease after 2 years. While some other VPNs have specific, often financial, incentives after 24 months, StrongVPN remains the same after 2 years. For example, some VPNs offer users a lifetime fixed-price after 24 months.
What are the advantages of StrongVPN?
The main advantages of StrongVPN are listed below.
Strong Security: StrongVPN popularly used the tagline "Strong DNS/ StrongVPN", which is a testament to the company's commitment to making the VPN secure. A combination of strong encryption, the WireGuard protocol, and DNS privacy all contribute to the excellent security of StrongVPN. With AES-256, a military-grade protocol, users' data can never be decrypted by intruders or hackers. Other protocols such as the latest WireGuard, alongside OpenVPN, SSTP, L2TP/IPSec, also keep data packets safe online.
Versatility: StrongVPN is quite versatile, with a version available for any platform that can access the internet, including some TVs and streaming devices. Browser extensions are also available for users who prefer not to download the app. StrongVPN is also able to stream across Netflix, Hulu, BBC, Kodi, and many more platforms while unblocking geo-restricted content. Lastly, up to 12 connections can be made using a single paid account.
Favorable No-Logging Policy: The VPN maintains and stays true to its Zero logging of connections and activity policy. This puts users' minds at ease that aside from basic details such as names and emails, the VPN does not keep other records.
Servers: With 950+ servers, users from worldwide are likely to find a server within a short distance to get online. StrongVPN also works in China, despite China's strong policy against VPNs and the great firewall restriction.
What are the disadvantages of StrongVPN?
Although StrongVPN's performance is excellent, there are two key disadvantages to be aware of.
Location: The headquarters of StrongVPN is in the United States, which is a strong member of the five, nine, and fourteen eyes surveillance alliance. This brings some concerns to users and also puts off some intending users for fear of any secret logging.
Tunneling: Split tunneling is only possible for Android users, thereby leaving users on other platforms with non-tunneled web traffic.
What Features does StrongVPN Provide?
StrongVPN provides a fast connection that is easily capable of streaming up to 4k videos (permitting the initial connection is sufficient). The security of StrongVPN is also excellent, with strong DNS, encryption, and security protocols with split tunneling which keep data and web traffic safe.StrongVPN uses 256-bit Advanced Encryption Standard (AES) coupled with IKEv2 for easy switching between Wi-Fi and mobile hotspots. IPSec also facilitates the encryption of data packets both in the transport and tunneling modes. There have been no leaks reported to date related to StrongVPN.
StrongVPN has a functional kill switch that works on all platforms and provides DNS privacy. In fact, a Strong DNS is one of the key selling points of StrongVPN. There are no restrictions on the number of devices that the StrongVPN app can be installed on and 12 simultaneous connections can be made with a single paid account. With all the different security measures put in place, StrongVPN is very safe to use. Even in China this VPN works fine and the zero-logging policy is reassuring. There are over 950 servers under the umbrella of StrongVPN.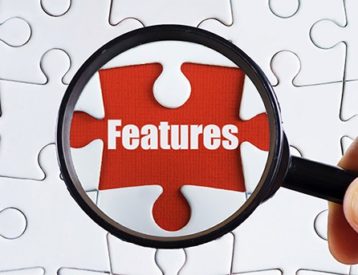 Strong VPN supports torrenting but frowns at piracy since the company is located in the US. The only IP address option available is the 'best available server' feature. But there is no port forwarding since there is no dedicated IP address. Nonetheless, a smart mode connection is available to transition from one server to the other without compromising privacy. It is important to note that StrongVPN is entirely different from the SOCKS5 proxy. VPNs in general tend to be safer but slower than proxy alternatives.
How is the speed of StrongVPN?
The average speed of StrongVPN is based on several key factors, but the major ones are proximity to the server, tunneling protocol, and baseline internet connection speed. The average speed, as previously mentioned, is 71 Mbps.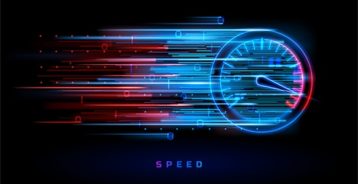 The minimum/maximum download speed of StrongVPN is approximately 50/100 Mbps, respectively, based on a 100 Mbps baseline internet connection speed. The minimum/maximum upload speed is approximately 30/100 Mbps, respectively. The minimum/maximum ping speed is approximately 100/300ms.
When compared to other VPNs in this price bracket, StrongVPN is somewhat slower. CyberGhost, for example, has a whopping 548Mbps all-time high download speed, followed by IPVanish's 488Mbps, and NordVPN's 369Mbps.
How is the security of StrongVPN?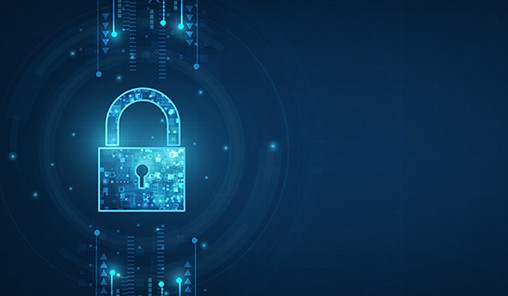 StrongVPN is proudly among the safest VPNs on the market with features such as 256-bit AES, the new WireGuard protocol, and tunneling. In terms of IP leakage, StrongVPN performs well with strong DNS protection. However, there is no specific mention of antivirus features on the StrongVPN website. Privacy is guaranteed with Strong VPN, due to the firm zero-logging policy and the following security protocols are included with all paid subscriptions: WireGuard, SSTP, IKEv2, IPSec, and OpenVPN. StrongVPN is firmly one of the best VPNs for high security.
What encryption technologies does StrongVPN use?
StrongVPN has its own established security that forms the basis of its encryption technologies. The encryption technologies used by StrongVPN are listed below.
WireGuard
L2TP/IPSec
IKEv2
SSTP
OpenVPN
WireGuard is, of course, the most secure, advanced, and fastest protocol currently commercially available and is compatible with all the operating systems listed above. OpenVPN is the next most popular protocol and also offers excellent security with UDP and TCP connections. IKEv2, on the other hand, is compatible only with mobile devices. StrongVPN advises users to select this protocol when automatically reconnecting when switching between Wi-Fi and mobile data.
Pro Tip:
Generally, StrongVPN advises that Windows, Mac, and iOS users stick to IKEv2 for the best speeds. Similarly, OpenVPN is recommended for Android and SSTP is best for Windows. All operating systems are compatible with the WireGuard protocol.
Have there been any leaks detected for StrongVPN?
There have been no leaks reported by StrongVPN users. Further, several DNS, IP, and WebRTC leak tests have also reported no leaks to have occured. StrongVPN also has the ability to check for leaks and report back to the user if any are reported. This is important to ensure that user's web traffic, data, and original IP address are not exposed to the public.
Does StrongVPN have a Kill Switch?
The StrongVPN Kill Switch functions on all supported operating systems. This ensures that the user's IP address is not leaked in the event of disconnection by rapidly disconnecting the device from the internet.
What are the Privacy Policies of StrongVPN?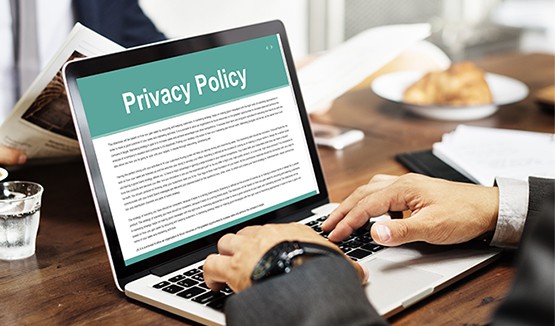 Establishing a robust privacy policy is important for both users and VPN providers. The privacy policy informs potential users how much information the VPN keeps, and how such information may be used in future. The major privacy policy is the zero-logging policy which assures users that StrongVPN does not store significant information, apart from the name, email, and payment details. The goal is to ensure that the online privacy of users is guaranteed all the time. However, StrongVPN states that it may declare this information to law enforcement if requested to do so.
Does StrongVPN provide DNS Privacy?
DNS Privacy refers to the extent the user is protected from DNS leaks. StrongVPN has provision for DNS leak tests via its StrongDNS tool in the app. This ensures that the tunnel is always secured, and users can enjoy privacy without fear of being exposed. So far, tests conducted have shown that the DNS leak test comes out accurate, and no users have complained that leask have occured.
What operating systems are compatible with StrongVPN?
The operating systems compatible with StrongVPN are listed below:
Windows
macOS
iOS
Android
Linux
The performance of any VPN depends in part on the OS type; thus, understanding the compatibility of each OS type is important. For instance, certain security protocols have been found to be compatible with specific OS types. And this will further impact the speed of the VPN.
StrongVPN can also be used with routers and performs well with streaming services. For users that prefer not to download the StrongVPN app, there is also a browser add-on.
How many simultaneous connections can be created with StrongVPN?
Up to twelve simultaneous connections can be created with StrongVPN. This feature is necessary for families, where there would be multiple members but with a single login. The only factor is that this is not available on the free plan; a subscription must be paid for in order to enjoy this feature.
Where are the StrongVPN locations?
StrongVPN servers are located in 35 countries. As a US-based company, the servers in the US are automatically the fastest and most prominent, followed by the UK. In general, most servers are in cities across Europe and North America. In fact, there are several servers in 15 US cities.
The speed of each server varies from location to location, but the proximity of the server to the user is the most important factor for speed and overall performance. StrongVPN can bypass geo-restrictions on many websites, including key streaming platforms, but there are no georestrictions on the StrongVPN website specifically. However, some governments and wi-fi providers restrict access to VPN websites. While this is not technically a georestriction, it does mean that StrongVPN (and most other VPN providers) can not be accessed in certain countries. To bypass this, download the Tor browser or access the StrongVPN website via a mirror site.
Does StrongVPN have a free plan?
StrongVPN offers a free plan but with very limited features. The main freemium feature is the availability of only one server with smart mode. There is also not a "free trial" of the StrongVPN software, unlike most other VPNs. However, a refund on any subscription is possible within 30 days of subscription, effectively providing a 30 day free trial period of sorts.
Does StrongVPN have a browser addon?
StrongVPN provides a browser add-on for chrome browser only. So far, there have been no audits of the activities of StrongVPN.
What are the alternative browser VPNs to StrongVPN?
The alternative browser VPNs to StrongVPN are NordVPN, ExpressVPN, SurfShark, and CyberGhost. These VPNs are arguably the best Chrome VPNs and best Firefox VPNs on the market today. These VPNs are compatible with more browsers, faster in speed, with better connection stability, and streaming capability.
Is StrongVPN good for streaming?
StrongVPN performs well when streaming across Netflix, Amazon Prime, Kodi Hulu, and Disney+. With an average speed of 71Mbps, users can stream any video content of choice buffer-free.
Does StrongVPN work with AppleTV?
StrongVPN would not directly work with AppleTV since the TV does not have in-built support for VPNs. However, this problem can be solved by using an indirect connection. To achieve this indirect connection, a device that supports VPN would have to host Apple TV. This device could be a computer where the hotspot can be turned on for AppleTV to connect to or a StrongVPN-enabled router.
How to Download StrongVPN to your Computer?
The steps to download StrongVPN to a computer are given below.
Go to StrongVPN's website.
Click on the "VPN APPS" tab.
Select the app compatible with the computer.
Once downloaded, follow the installation steps in the setup wizard.
How to login to StrongVPN?
Once the app is installed, open the app, and go to the login page. At the login page, sign-up using a password and email and complete the registration by paying the subscription fee. Confirm the login details and begin to enjoy the different servers.
The StrongVPN extension is available for only the Chrome browser. This version is called StrongProxy. From the Google Chrome Web Store, search for "StrongProxy". Once found, click on "add to Chrome" to grant permission to add the extension. The shield icon of StrongVPN should then appear at the top right corner of the browser's home page.
How to Cancel StrongVPN?
Canceling StrongVPN can be done in two ways, either before the subscription ends or after the subscription ends. Before the subscription ends, all users have the chance to cancel the subscription and get a full refund within the 30-day money-back period.
Of course it is also possible to cancel the subscription after this period. To do so, log in and click on "VPN Accounts" and select "Cancel Request Form". The intended package to be canceled can be selected in this form. But this refund applies to only the annual subscription package.
StrongVPN Company Information
Company information includes all the useful information relating to the background, present, and future of a company. The StrongVPN company information is succinctly described in the table below.
| | |
| --- | --- |
| Importance of Company Information | Users can understand the pedigree of the company and decide if the company is a credible one to deal with. |
| CEO Name | Unavailable |
| Company Address | 114 5th AveNew York, NY 10011 |
| Company Phone Number for Customer Support | 1-800-755-8001 |
| Foundation date | 2005 |
| What is the Country of Registration of StrongVPN? | United States of America |
| Where is the StrongVPN Headquarters? | New York, USA |
| Who is the owner of StrongVPN? | Ziff Davis |
| How many employees does StrongVPN have? | 51-200 |
| What are the social media accounts of StrongVPN? | LinkedIn- StrongVPNFacebook- Strong VPNTwitter- strongvpnInstagram- strongvpn |
| What is the logo of StrongVPN? | |
Who is the owner of StrongVPN?
StrongVPN is owned by Ziff Davis and was founded in 2005. The company started in 1994 by selling PCs, and gradually diversified into dedicated servers and colocation servers.
Where is the StrongVPN Headquarters?
114 5th Ave, New York, NY 10011
How many employees does StrongVPN have?
51-200 employees according to Linkedin.
What are the social media accounts of StrongVPN?
The social media accounts of StrongVPN are listed below.
LinkedIn- StrongVPN
Facebook- Strong VPN
Twitter- strongvpn
Instagram- strongvpn
Is StrongVPN Safe to Use?
Yes, StrongVPN is safe to use. The combination of various advanced security features such as protocols, tunneling, DNS privacy, and Kill Switch ensures that StrongVPN is trustworthy and safe. There are about five different security protocols to select from on StrongVPN, depending on the device used. In addition to these protocols is the Kill switch feature which further protects user data in the event of disconnection. All these factors are put together to ensure that StrongVPN remains top-notch and safe.
What is the logo of StrongVPN?
The logo is in the form of a shield with a golden color. This signifies that StrongVPN is a premium VPN that prevents its users from being exposed.
What are the alternatives to StrongVPN?
Some of the best alternatives to StrongVPN are listed below.
CyberGhost
NordVPN
SurfShark
ExpressVPN
OpenVPN
Although StrongVPN is excellent, StrongVPN vs CyberGhost will always end up with CyberGhost on top. CyberGhost has about 7900+ servers in about 90+ countries. The quality and speed are also far above the average that StrongVPN gives. In terms of streaming, ExpressVPN is also excellent. This combined with the fact that ExpressVPN also has better port forwarding ability, along with dedicated IP address availability, makes StrongVPN comfortably win the StrongVPN vs ExpressVPN comparison.
SurfShark is a long-standing high performance VPN with superior capability to StrongVPN in terms of security and streaming. SurfShark is especially loved for its ability to stream HD videos seamlessly. Unlike StrongVPN, SurfShark is also compatible with other browsers such as Chrome, Firefox, and Edge. As such, the StrongVPN vs SurfShark debate favors SurfShark comfortably. Finally, NordVPN is one of the best VPNs on the market today. By virtue of just prominence and popularity, NordVPN will always win a StrongVPN vs NordVPN battle. But beyond popularity, NordVPN is really top-notch, with excellent server speed, impenetrable security, and a more flexible subscription plan.